20 Swarovski Crystals Chandeliers for a Touch of Luxury
Who has not heard of Swarovski crystals? Its exquisite quality has earned its fame in jewelry, figurines and home decor. Swarovski is a family-owned business who specializes in producing and selling precision-cut crystals. The Swarovski crystals are seen not only in jewelry and watches but also in the fashions of top designers. Aside from that, it is also used in adorning fabulous home decor such as chandeliers and other light fixtures. On the other hand, there are also Genuine Swarovski crystals that are used in some products designed and made by other manufacturers. However it is made, this beautiful piece is sure to bring elegance and sense of style in fashion and in your homes.
We were inspired by this wonderful crystals that we collected 20 Swarovski Crystal Chandeliers to give you and your home a touch of luxury and style. This list includes unique twists and interesting creations that are wow-worthy. May it be rustic or an industrial chandelier design, the Swarovski crystals give it a stunning flair. Browse through our gallery and get mesmerized by our list of lovely Swarovski Chandelier designs.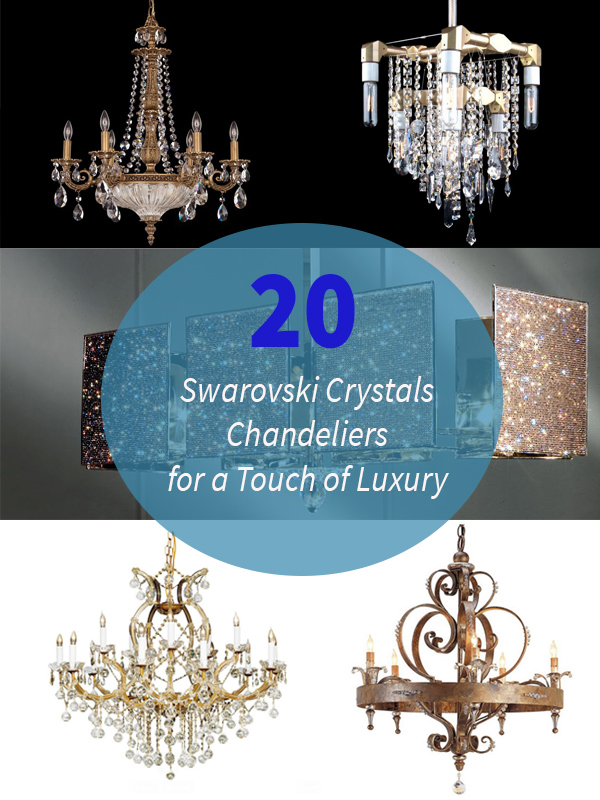 1. Crashing Wave Swarovski Crystal Chandelier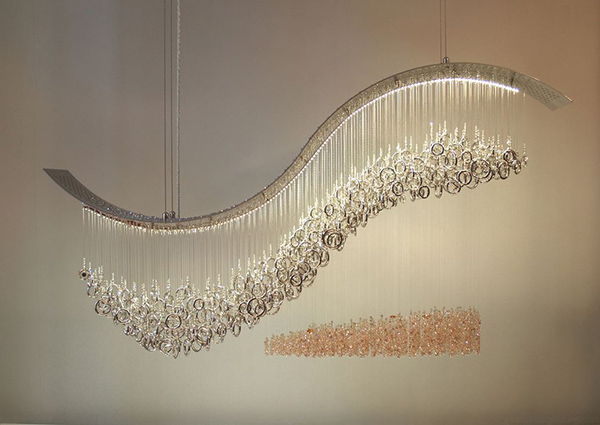 Inspired by ocean's wave cresting as it reaches the shoreline, this beautiful chandelier is sure to bring a feminine touch and luxury to your home.
2. Swarovski Crystal Chandelier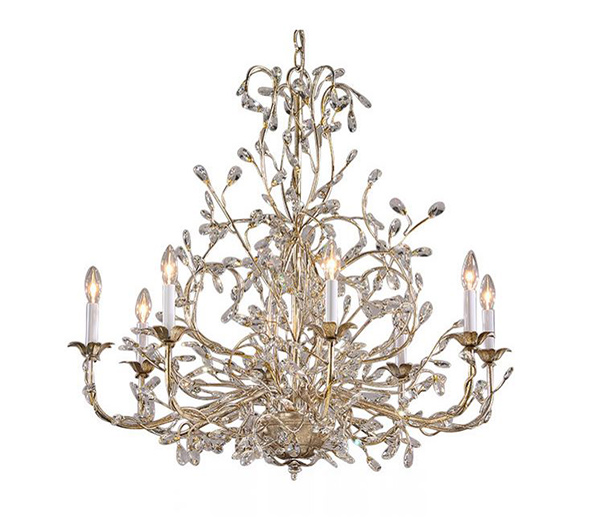 This stunning eight-light chandelier with Swarovski crystal drops on hand-wrought iron frame in antiqued silver leaf finish is made in Italy.
3. Empire Crystal Chandelier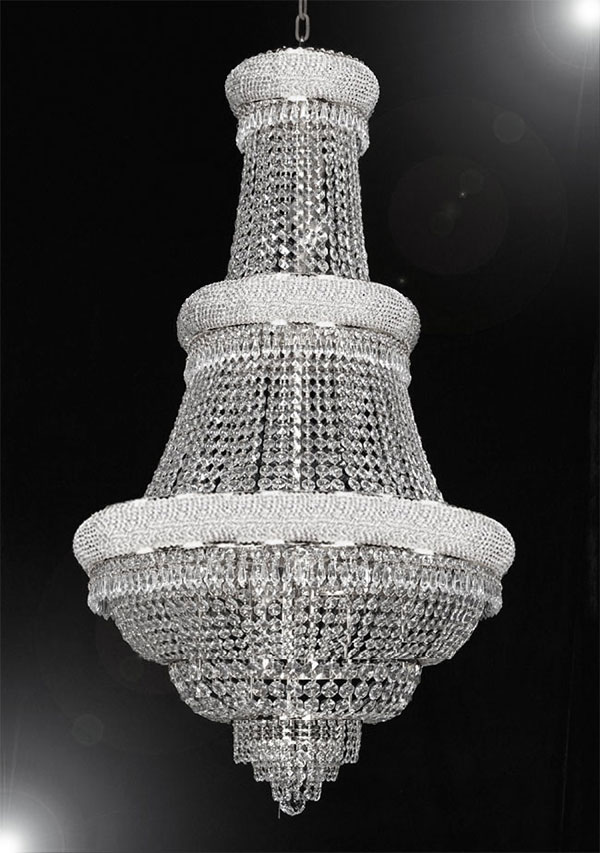 A grand French empire chandelier dressed with Swarovski crystals that reflects timeless beauty and elegance.
4. Schonbek Quantum Silver 9″ High Swarovski Crystal Chandelier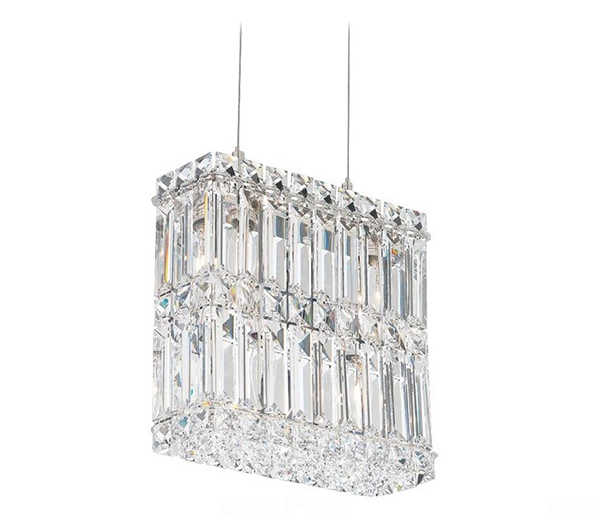 Bring an eye-catching accent to your home with this Quantum Silver Swarovski Crystal chandelier.
5. Crystal And Chromed Brass Chandelier Art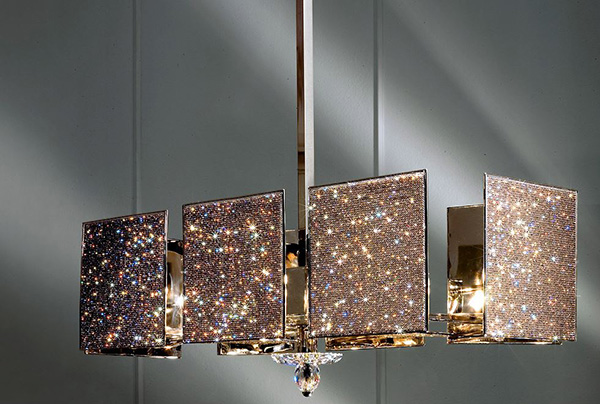 High profile and stylish architectural chandelier that is completely covered in Swarovski crystals is sure to lend a highly sophisticated atmosphere to your homes.
6. Empire Flush Chandelier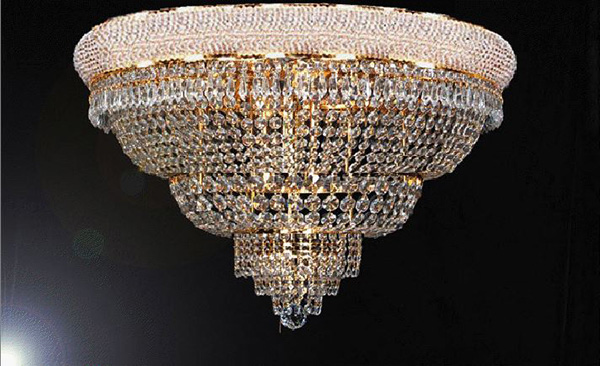 Another classic beauty from Gallery that is sure to bring luxury and style in your interior.
7. Heirloom, LG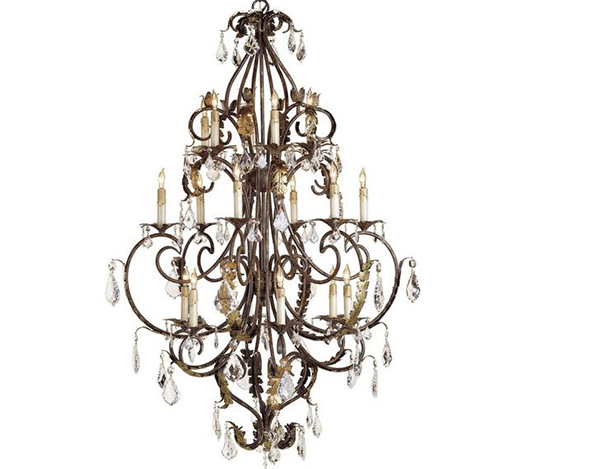 Add a piece of Old Europe in to your homes with this Heirloom chandelier.
8. Swarovski Crystal Chandelier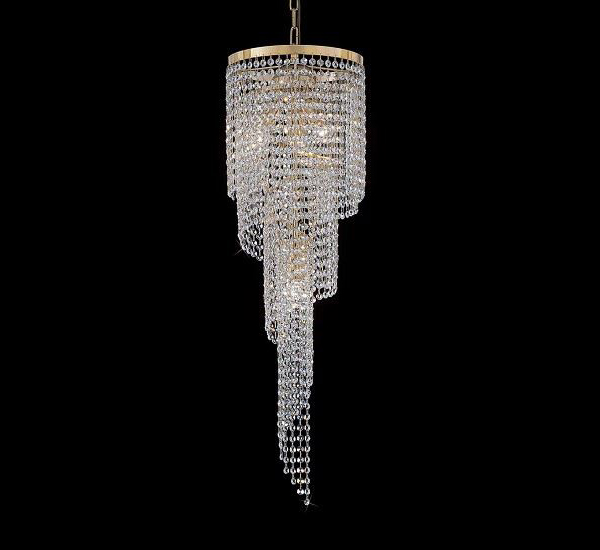 The intricate details of this lovely chandelier brings modern vibe and drama to any space.
9. Crystal Empire Pendant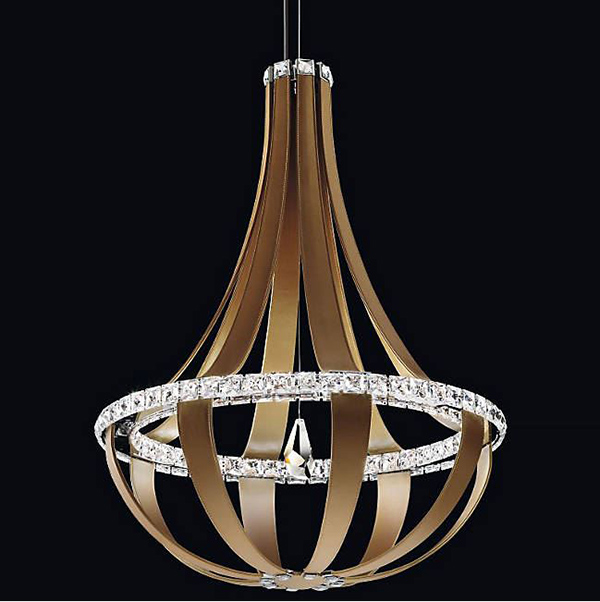 A unique combination of leather straps and sparkling crystal frame for a chandelier is sure to catch everyone's attention.
10. Inside Out Chandelier (Black)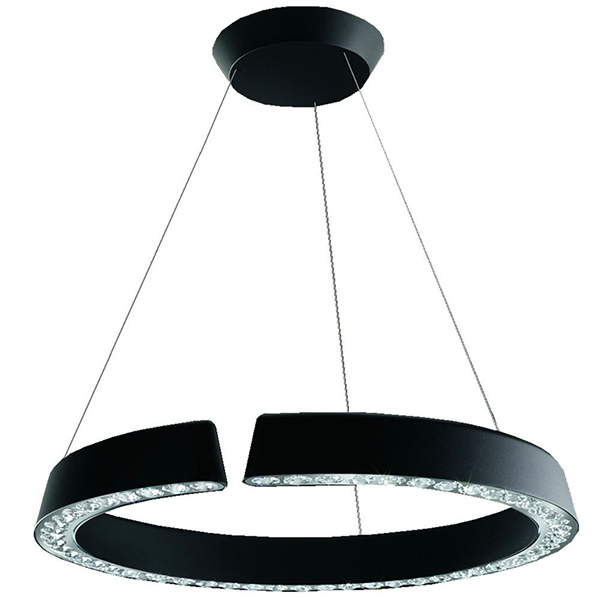 This elegant looking chandelier sparkles in seven colors of a rainbow whether it is illuminated
11. Maria Theresa Chandelier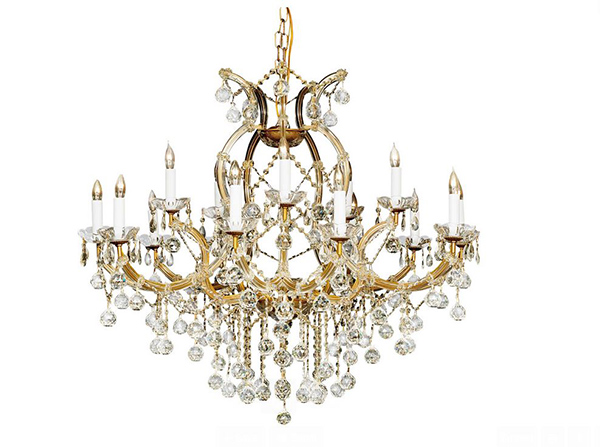 Bring elegance and sophistication with this beautiful chandelier trimmed with Swarovski Spectra crystals.
12. Wrought Iron Chandelier With Swarovski Crystal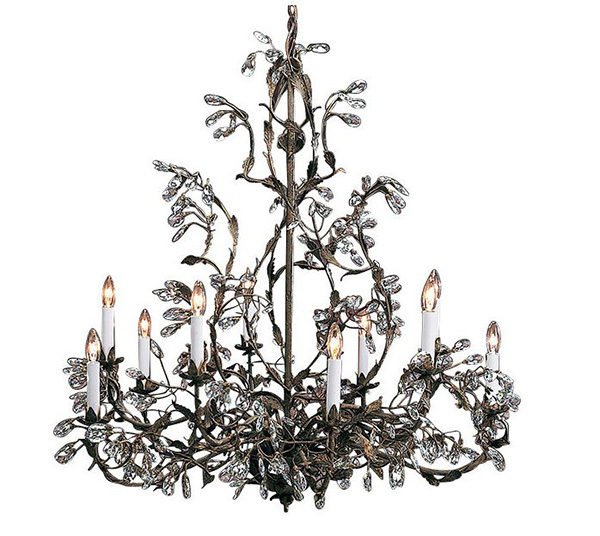 This rustic chandelier is a ten-light wrought iron adorned in Swarovski crystals, great in setting a romantic atmosphere in your space.
13. Tribeca Five-Bulb Pendant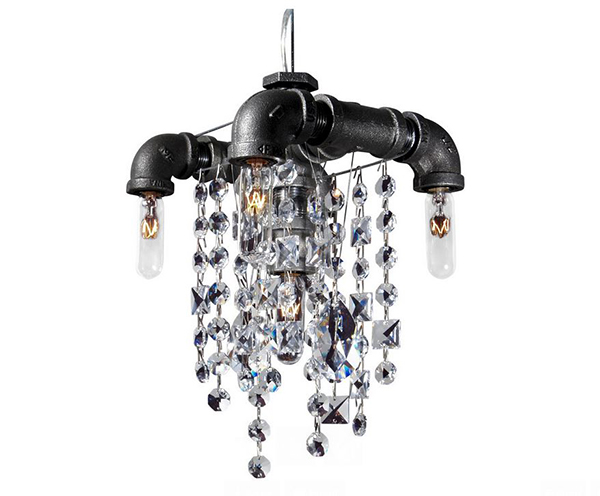 A contemporary industrial-chic lighting centerpiece perfect for your modern interior.
14. Wrought Iron Chandelier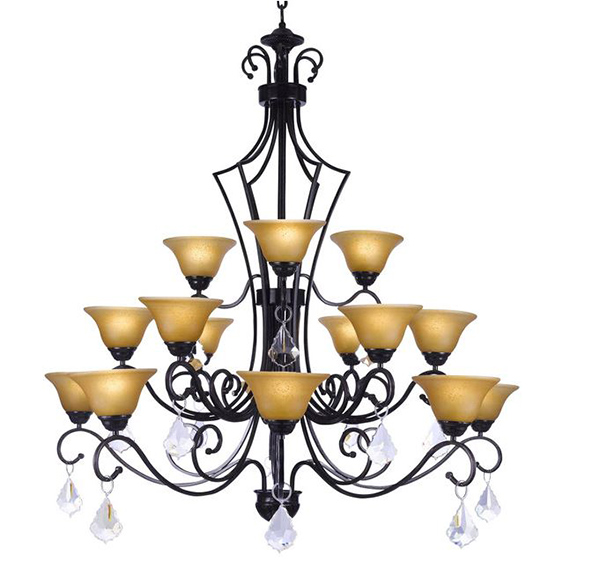 This fifteen-light, wrought iron chandelier with Swarovski crystal trim gives off a vintage appeal and classic elegance.
15.Pretty Princess Pink Swarovski Crystal Shabby Chic Chandelier 1 Light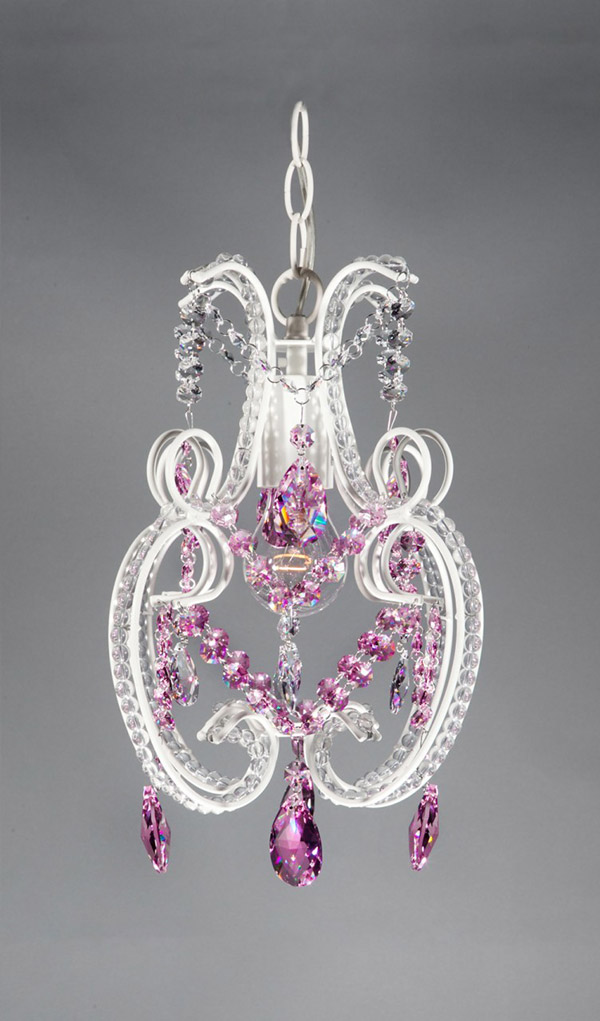 A shabby chic pink chandelier with white frame and clear pink Swarovski crystal offers a delightful appeal and glam to your little princess' room.
16. Bryce Grand Chandelier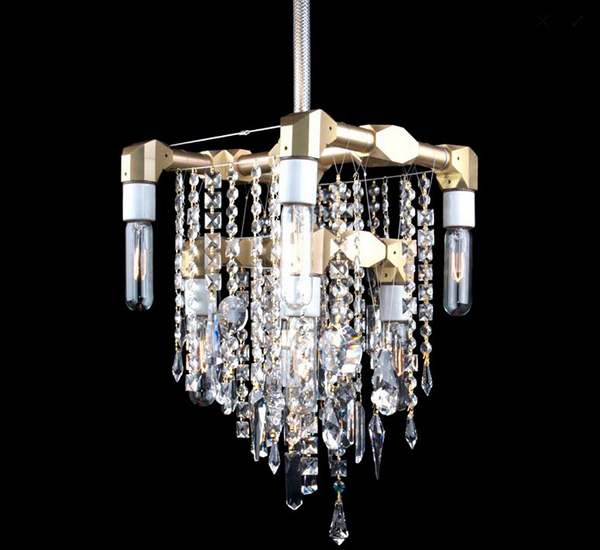 Lend some industrial glam to your home with this amazingly unique piece with Swarovski Strass clear crystals and anodized aluminum and brass finish.
17. French Empire Crystal Chandelier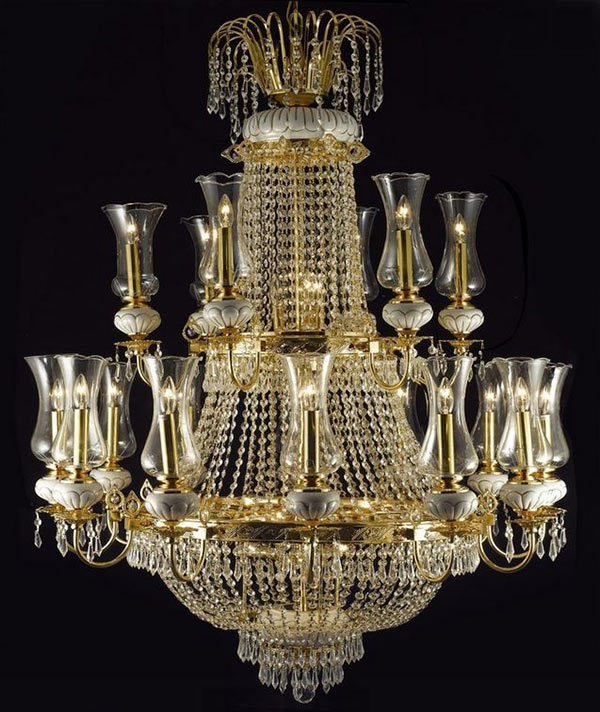 Illuminate your room with this stylish and classic French Empire chandelier that is sure to bring feminine elegance to any room.
18. Linz Swarovski Crystal Scrolled Iron 5 Light Chandelier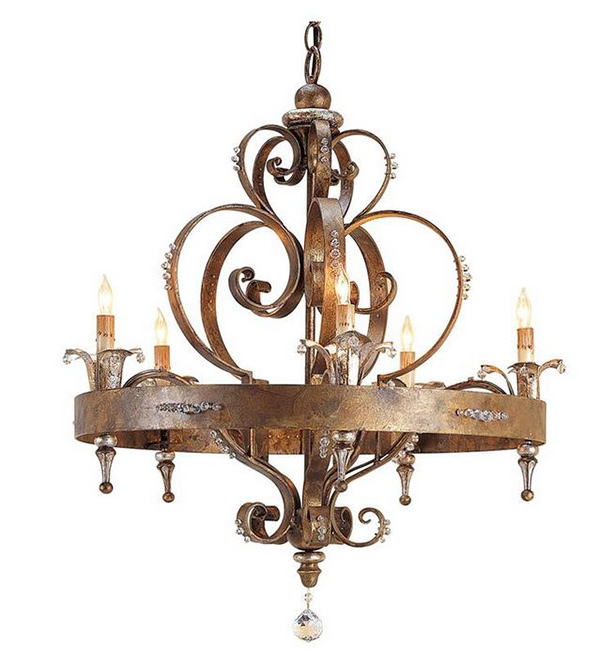 This five-light, gold crystal chandelier with beautiful bold scrolls embellished with crystal beading offers a stylish-vintage decor for your home.
19. Moda Sapphire Chandelier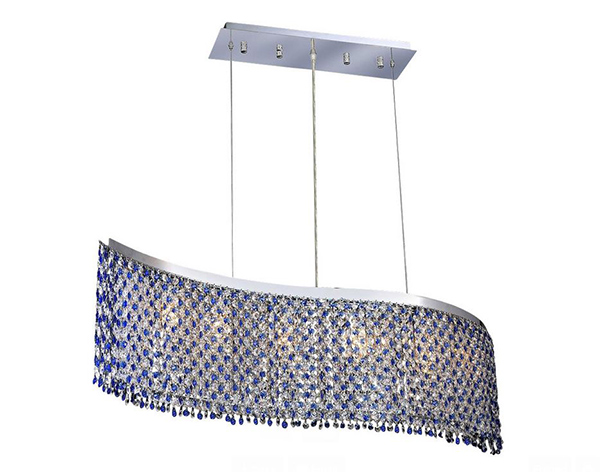 Add a fashionable modern accent to your home with this Moda Sapphire chandelier.
20. Milano 9 Light Chandelier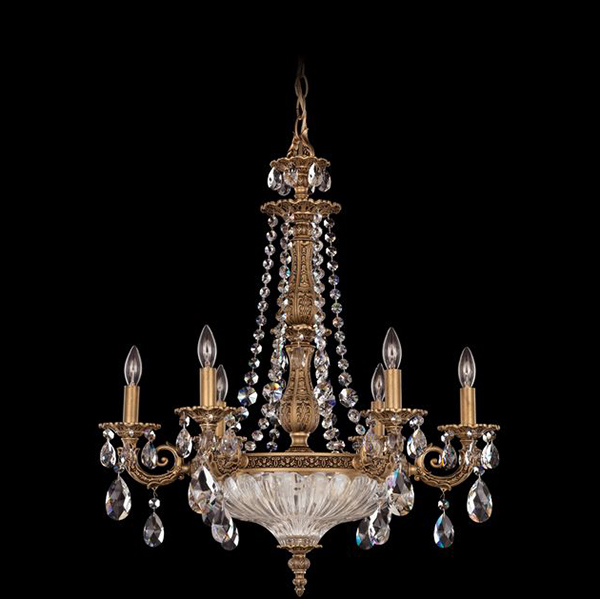 Grand and classy atmosphere is what this nine-light chandelier from Milano collection offers.
A lot can be done with Swarovski crystals! The beautiful chandeliers we have here on our list are just among the long list of stunning creations embellished with Swarovski crystals. From the vintage look and modern to rustic and industrial these sparkling crystals are versatile enough for any design. I hope you had a great time browsing through our gallery of 20 Swarovski Crystal Chandeliers!