15 Artistic and Abstract Table Sculptures
Decorating the home is an exciting thing for mothers as it is one way of showing how much they care for the family. It also excites them that friends and relatives would come over for a visit and give them praises on how well they decorated the house. Decorating involves so many things from drapes to rugs. And we are sure that centerpieces and table top decors will never be omitted. That would include figurines and table sculptures.
Table sculptures come in so many designs. But we especially love the ones that are abstract because they would look perfect in whatever space and they look unique and beautiful. So, today, we will feature some abstract table sculptures that will look perfect in your home. No doubt, mothers would give these a go for their home decoration!
Earths Motion Abstract Table Sculpture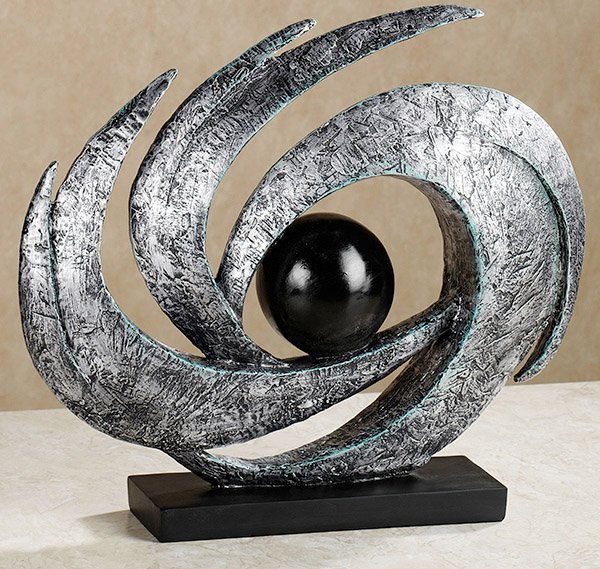 A bold and dynamic contemporary sculpture that attempts to show us the Earth's motion made from resin and an antique silver finished swirl.
Silver Swirl Table Sculpture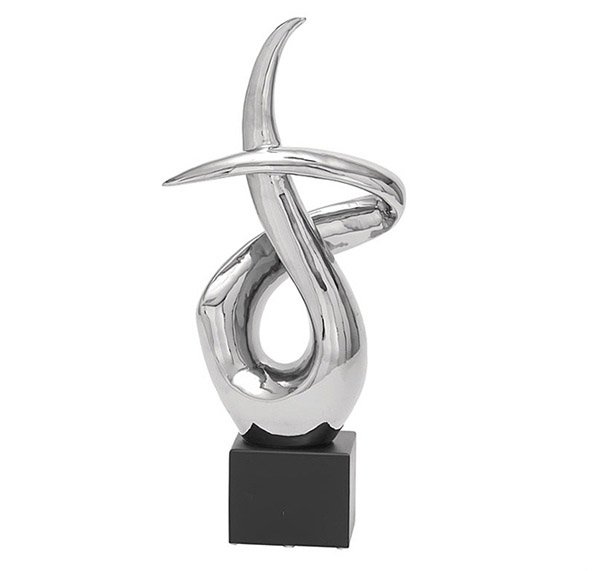 With a sculpture like this, it will surely be the focal attention of a space with its unique free form and twisting design.
Spirit of Life Table Sculpture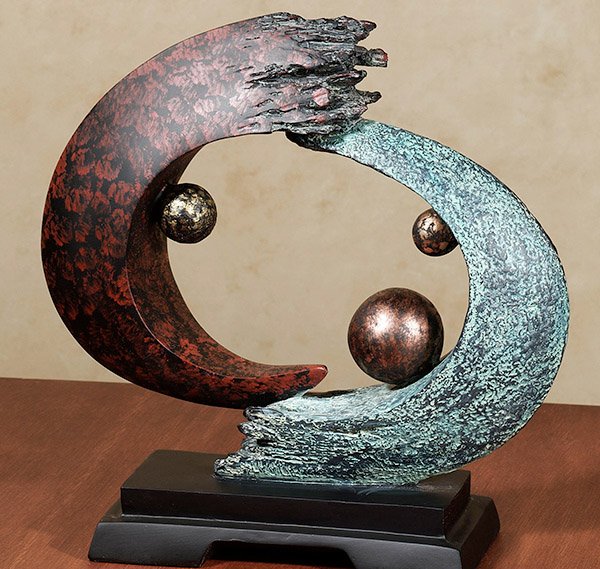 Showing the two conflicting spirits of life: darkness and light, yin and yang. Philosophy combines with art in this sculpture of curves and orbs.
Entwined Contemporary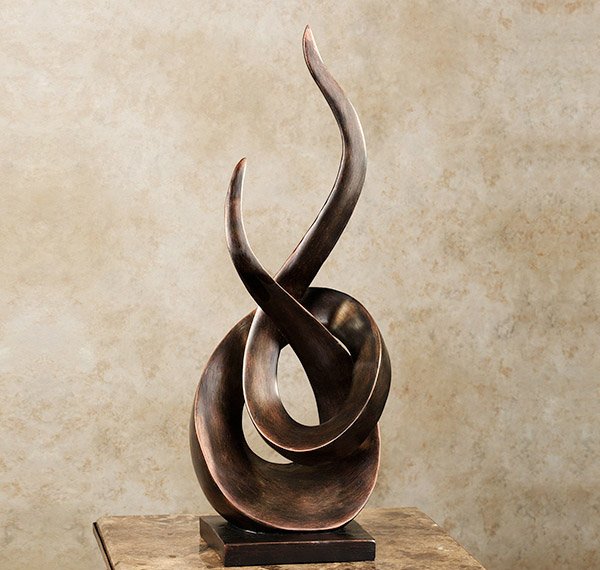 An intriguing sculpture that shows the delicate wisps of fog drifting up from the earth. Isn't this beautiful?
Speckled Gold Abstract Swirl Figure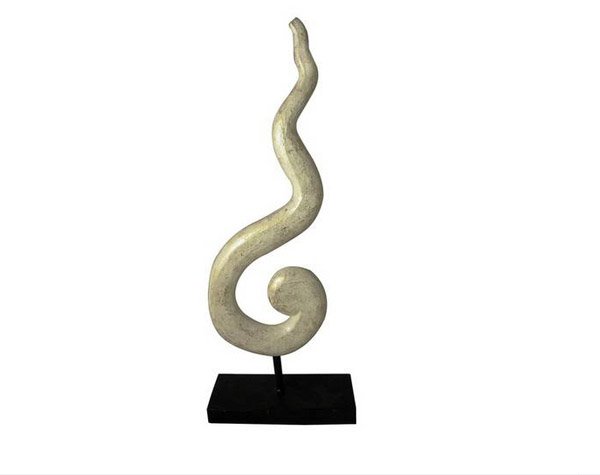 A carved abstract swirl sculpture hand-dipped in white wash and speckled in gold for a unique texture made by the artisans of Bali, Indonesia.
Stainless Steel Abstract Table Sculpture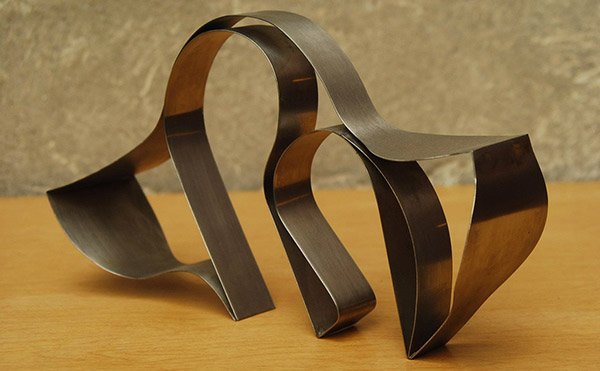 Compelling free-form table top sculpture in stainless steel and abstract design that will make you ponder on what it really means.
Red Resin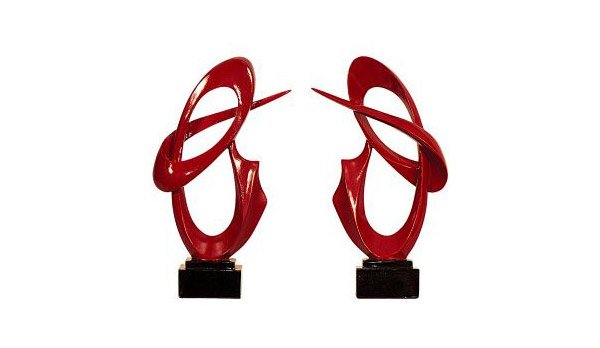 This pair of resin abstract sculptures will not just look good on your table but even on the mantelpiece, windowsill or just anywhere you want to place them.
Sanobar Contemporary Abstract Table Sculpture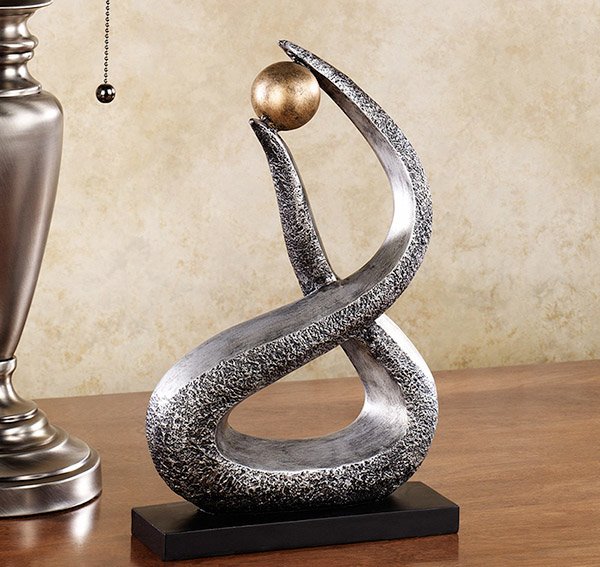 The hammered look of this piece looks great with a silver finish on the curving strand and a gold orb. A perfect accent for your contemporary decor!
Storm at Sea Table Sculpture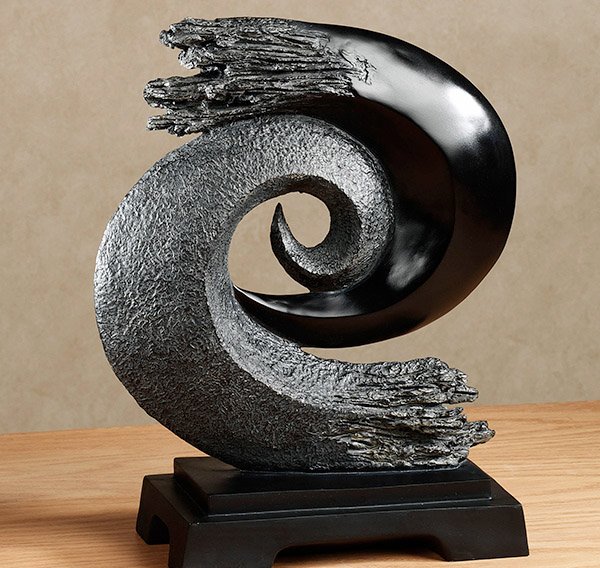 The majesty of the storm at the sea is reflected in this sculpture. This is one dynamic design in black and textured gray finish.
Curtis Jere Verdigris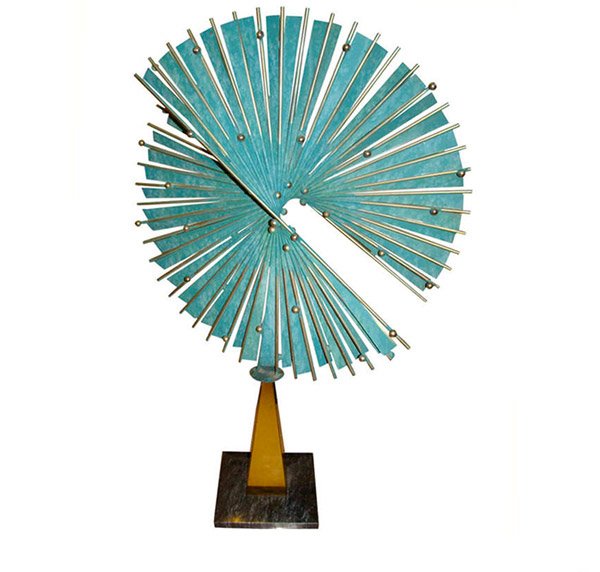 An interesting piece made with Verdigris patina welded metal rods in a twisted blade form with brass and solid marble base.
Abstract Metal Work Flooring Nail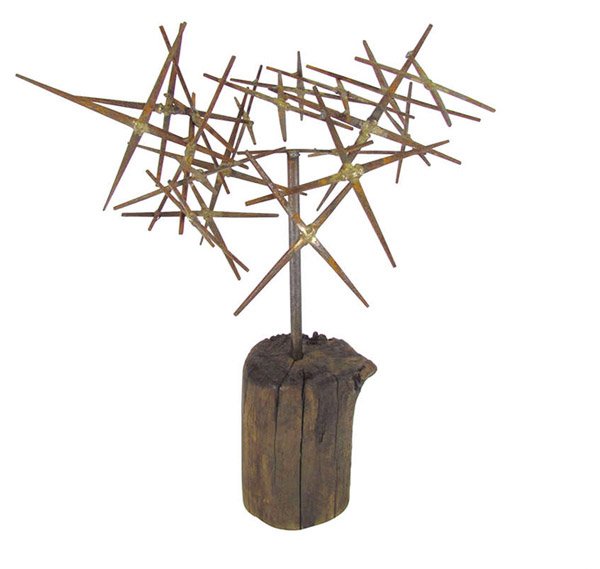 This one is constructed of brazed flooring nails, mounted to a "stem" affixed in an organic fence post base. This would look great in a rustic, eclectic or industrial interior.
Abstract Sculpture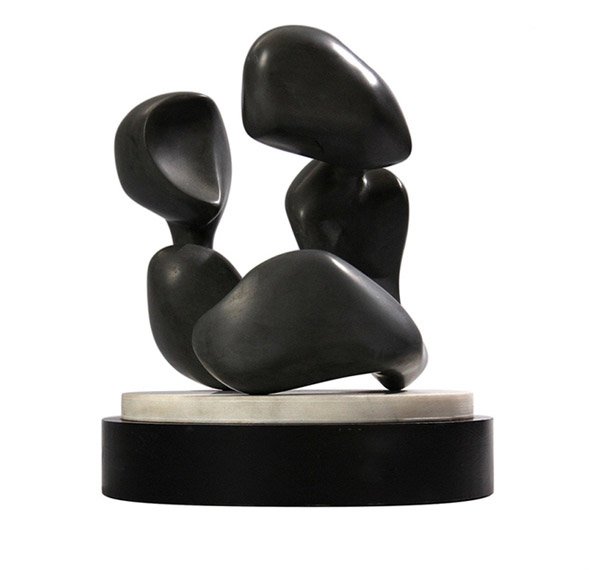 Abstract biomorphic sculpture that is made from polished black stone. Can you tell us what you can see here?
Murano Glass Sculpture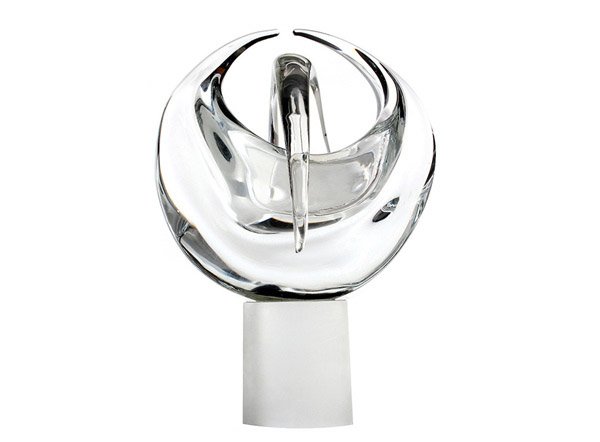 Glass is always beautiful. This is a dramatic and well-scaled sculpture of intersecting and tapering planes of glass rising from a stout cylindrical crystal base.
Swirl Style Metal Art Sculpture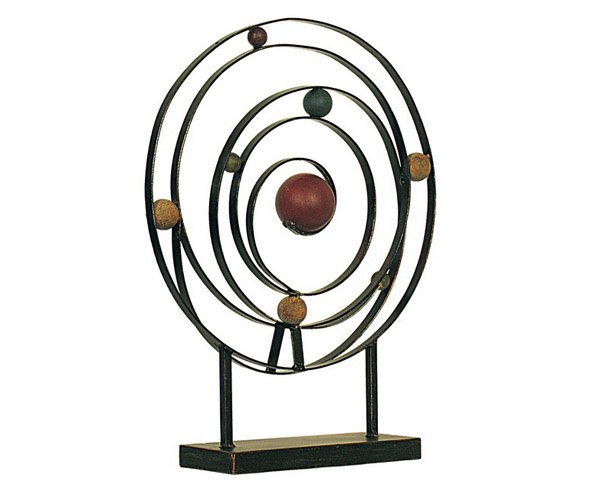 Looking at this will make you think of planets because of its swirls and balls.
Primary Essence Table Sculpture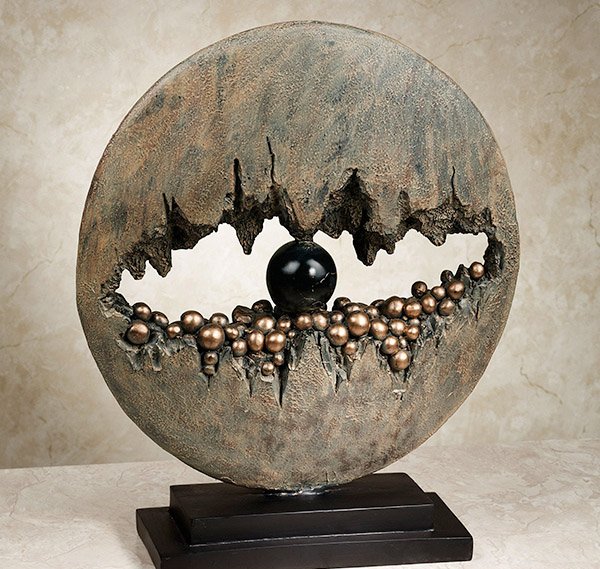 If you think this is an eye, you are wrong. This shows how we can split open the real and primary essence of a person through the heart.
This list will surely be great for your space! Any of these sculptures will be stunning additions to a home interior and will end up very eye-catching because of their designs. Have you chosen one sculpture that you love most? Well, take your pick or you can also take a look at a list of Safari inspired table sculptures if you want your home to be surrounded with beautiful animal decors.