20 French and Antique Fleur de Lis Wall Clocks
Aside from telling time, clocks are a good way to add decors to your home. Clocks come in different shapes, sizes and designs. I know you are fully aware of that because you can see a whole bunch of clock designs to choose from when you are in the mall, market or in thrift shops. But to key to a good clock isn't just its function but how it could add appeal to your interior.
Today, we will bring in a French vibe into your home with some Fleur de Lis wall clocks. This shape or form has a rich history and is mostly associated with antique and vintage items. But of course, we can see this in modern items too as an added detail. For me, whenever I see a Fleur de Lis, it reminds me to the time of the Musketeers! Well, come take a look at the clocks we have gathered with this design.
1. Chaney 13179 Fleur de Lef Clock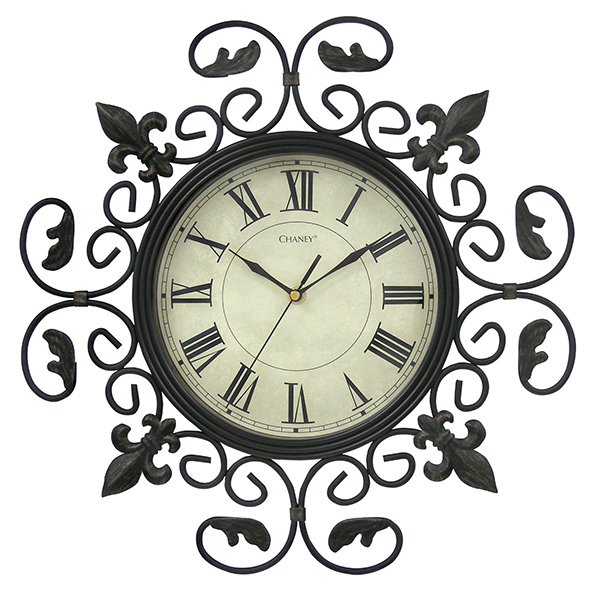 Fleu de Lis are seen around this iron wire case clock with glass lens.
2. "Fleur De Lis" Metal Wall Clock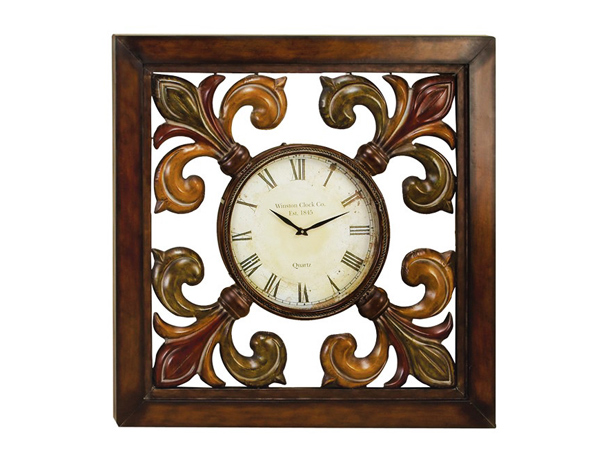 Add some vintage touch to your space with the burnished accents of this metal wall clock.
3. Oversized Sun Dial 36″ Wall Clock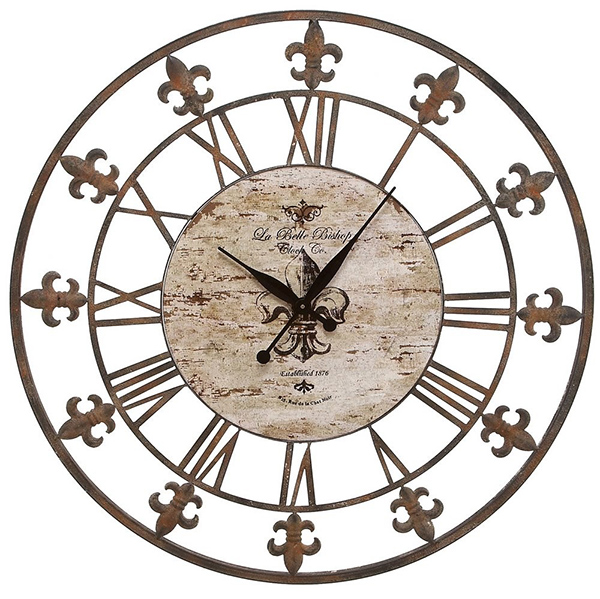 A lovely combination of traditional and rustic accents are seen in this ornately carved clock.
4. Oversized Province Wall Clock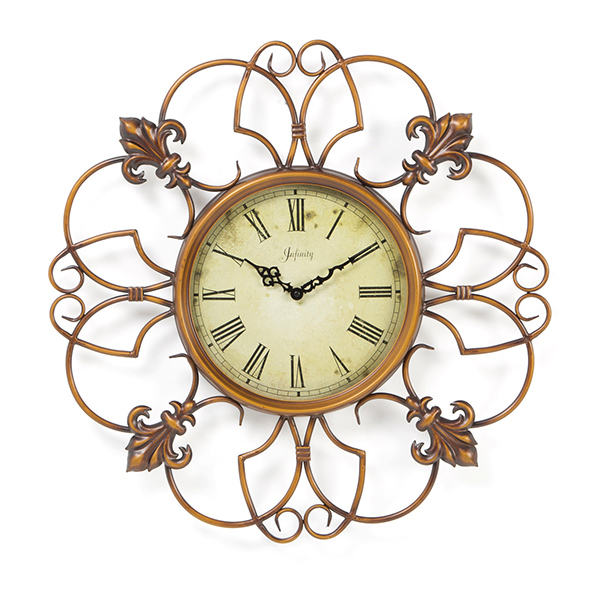 A stylish timepiece royal crafted from steel showing a regal and elegant design.
5. Cross Fleur De Lis Wall Clock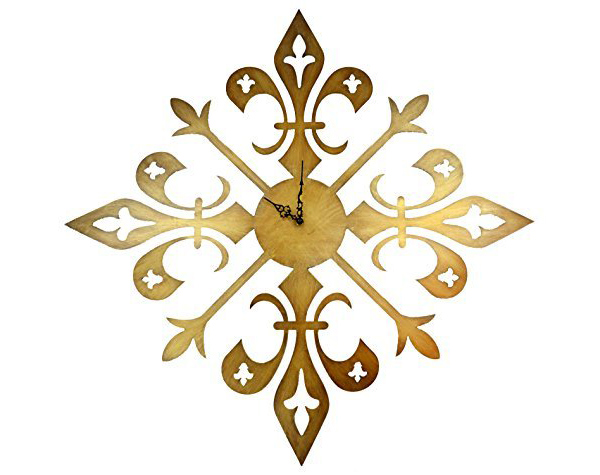 A decorative metal artistic piece that would match any structure and interior.
6. Fleur-de-Lis Wall Clock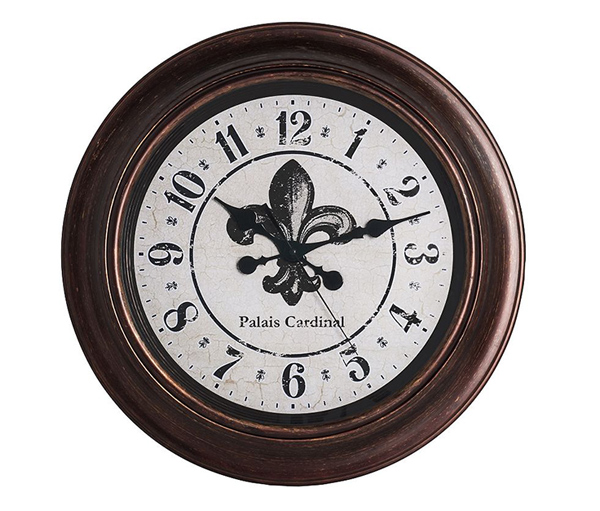 Bring in a French flair to your house with a beautiful clock like this!
7. Fleur De Lis 12 Inch Wood Wall Clock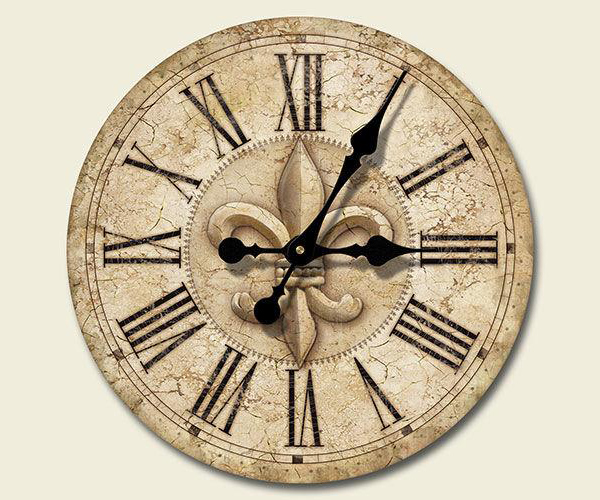 Beautiful wooden clock design indeed! It has a texture that would bring a vintage feel to the home.
8. Fleur de Lis Round Wall clocks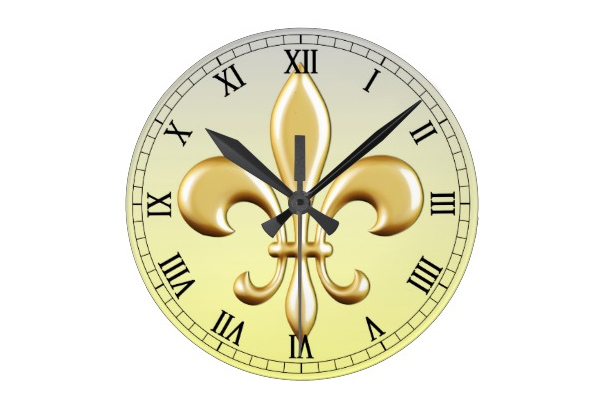 A clock that is vibrantly printed in Acrylic. Love the embossed Fleur de Lis!
9. Square Fleur-de-Lis Border Wall Clock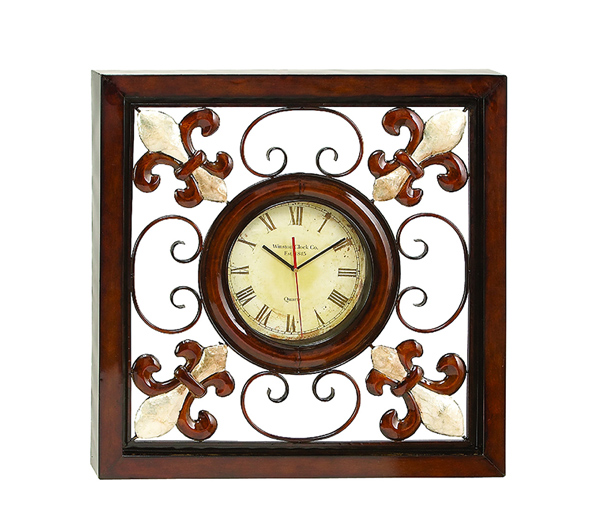 An enchanting clock with a delicate distressing appeal.
10. Round "Botanique" Roman Numeral Wall Hanging Clock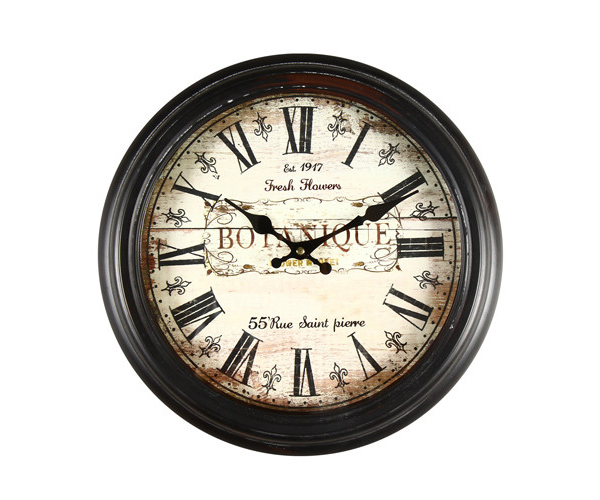 An antique-look wall clock that has an off white background and small fleur-de-lis details.
11. Toscana Oversized 38″ Flower Wall Clock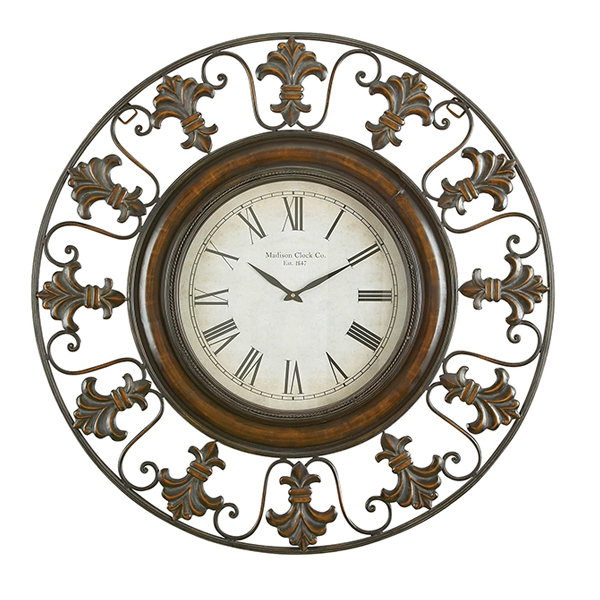 Adorned with fleur de lis around it made from metal alloy.
12. Fleur de lis Wall Clock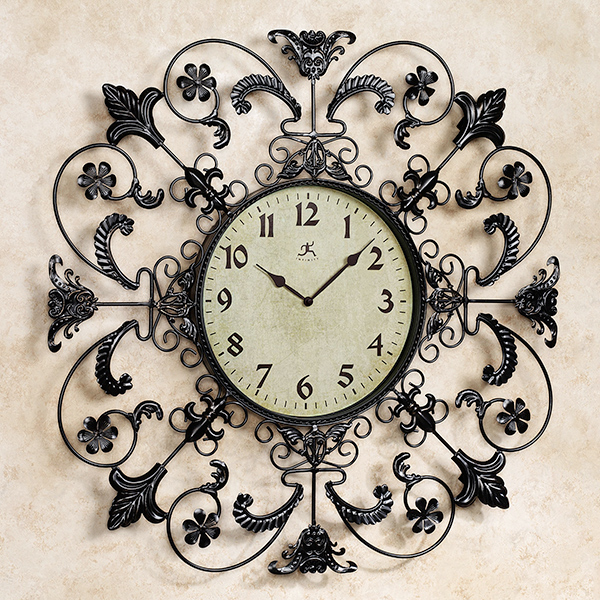 Decorate your interior with this timepiece of traditional style and Old World charm.
13. Fleur de Lis Clock, from our Everyday Collection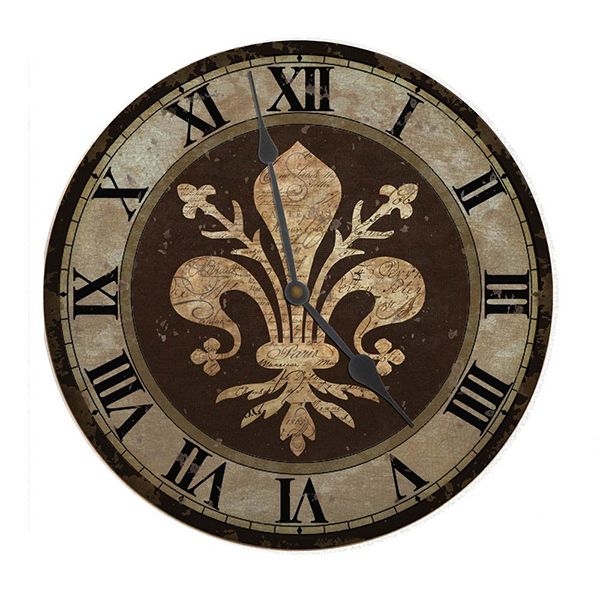 Get a vintage vibe with this clock that used Roman Numerals.
14. Vintage-Look Fleur De Lis Wall Clock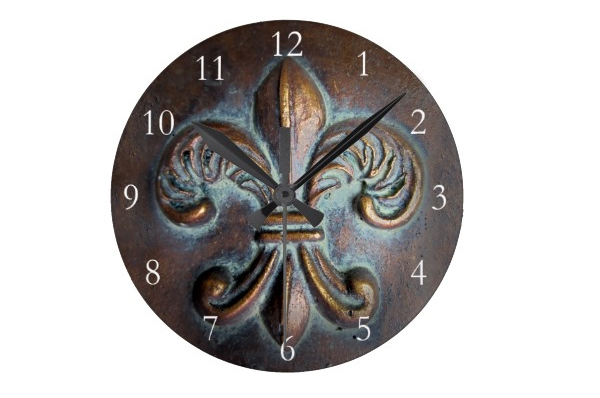 Rustic and vintage combined results into a gorgeous timepiece like this!
15. Calais Fleur de Lis Metal Wall Clock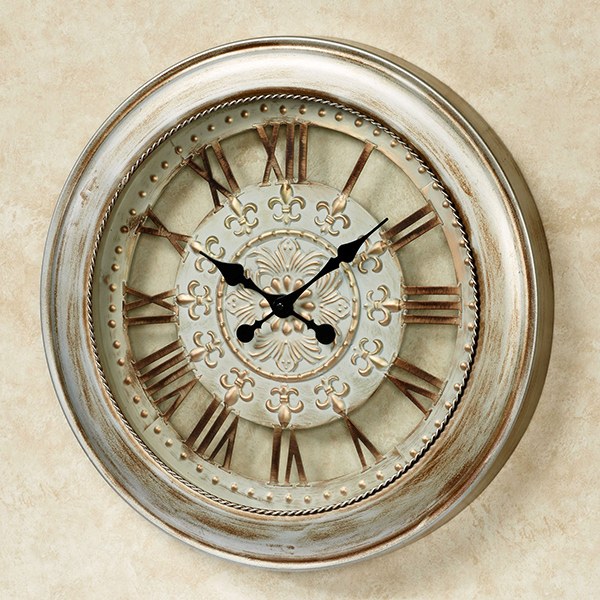 An Old World style elegant looking clock that features fleurs-de-lis details.
16. Antique Roman Metal Wall Clock in Fleur De Lis Design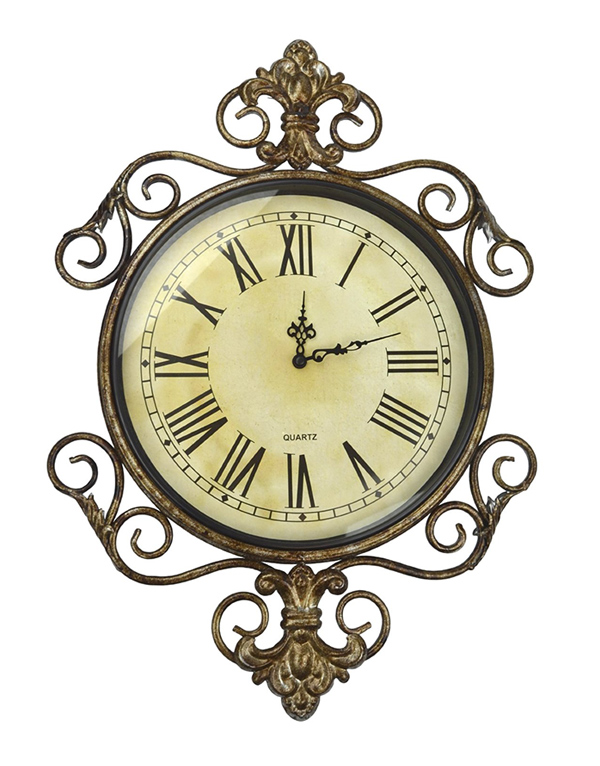 This clock has a strong metal body frame with Fleur De Lis design in antique Roman gold finish.
17. Antique Fleur-de-Lis Black Wall Clock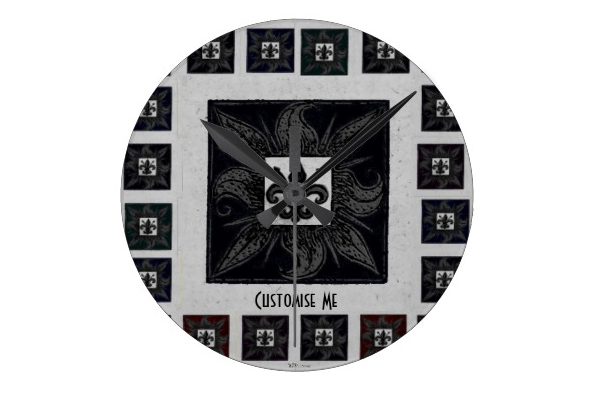 Black Fleur de Lis details are printed all round this antique looking clock.
18. Allen Designs Fleur de Lilly Pendulum Clock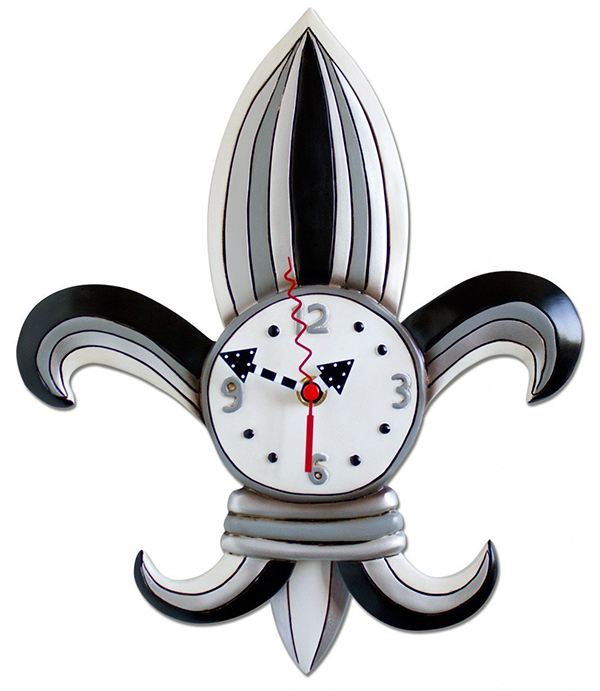 Artistic hand painted clock with a Fleur de Lis shape.
19. Family with Fleur de Lis Wall Clocks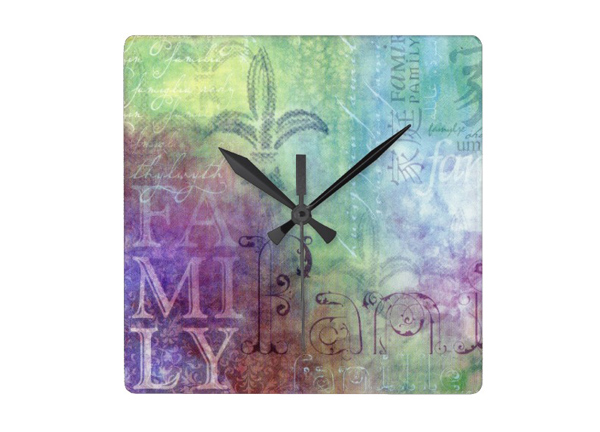 I love the color and design of this clock with the word FAMILY written on it.
20. Blue Fleur De Lis on a Grunge Background Wall Clock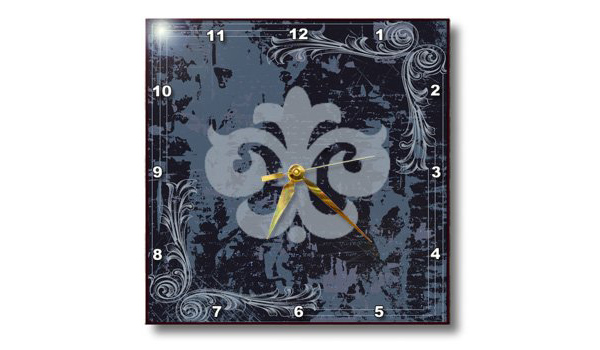 Made of durable high grade aluminum, this clock has a beautiful grunge design.
This is a list of lovely wall clocks indeed! I don't know if you are into Fleur de Lis, but even if you aren't, I am pretty sure you will love the look of the clocks above. Even a tiny detail of this French inspired shape could add a unique flare to a clock just like what we have seen above. So, go ahead and decorate your home with whatever clock design you love!