20 Fleur de Lis Home Decors for the Walls
A home's wall doesn't have to be plain and boring. It could be artistic and creative too. We can do this by adding some wall decors on it. It could be a painting, a wall sculpture and many others. Some even have functions like a candle holder or a hook. We have showed you a list of wall decors already but today, we have a particular theme, Fleur de Lis.
If you are not aware of it, Fleur de Lis means "flower of the lily." Wikipedia defines it as "a decorative design or symbol. It may be "at one and the same time, religious, political, dynastic, artistic, emblematic, and symbolic. This symbol, depicting a stylized lily or lotus flower, has many meanings. Traditionally, it has been used to represent French royalty, and in that sense it is said to signify perfection, light, and life." This is actually one design that we see especially for metal decors. It is also famous for French and vintage interiors too. So, here is a list of Fleur de Lis wall decors that we have collated for you.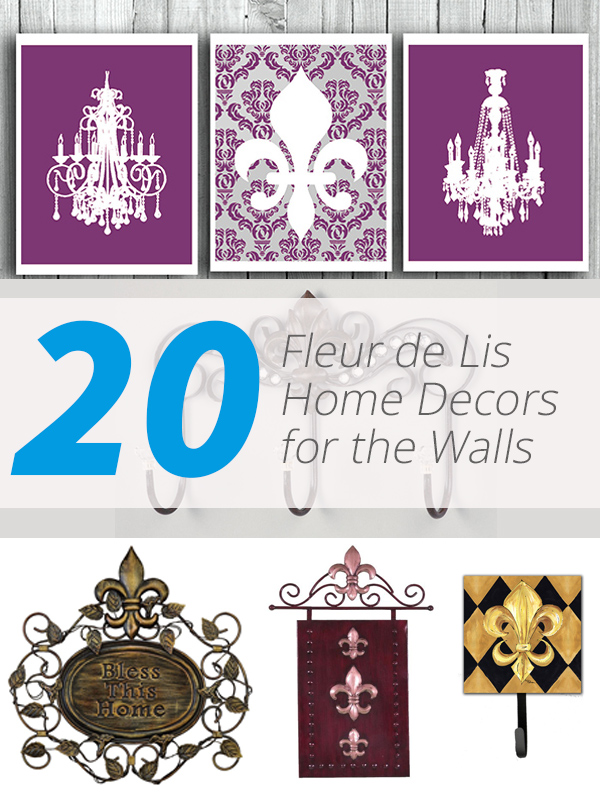 1. Fleur de lis Home Metal Wall Plaque Art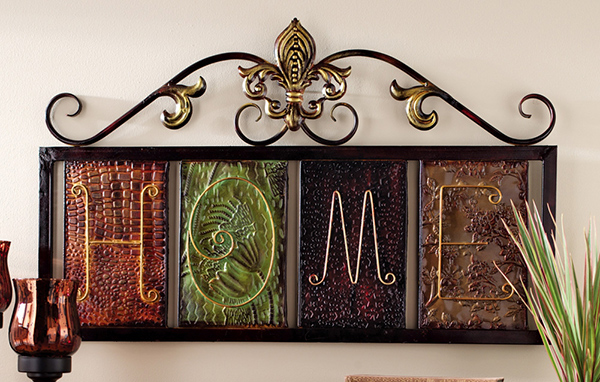 An inviting rich colored wall plaque that greets guests with warmth and style in the entryway or any room of the house.
2. Manual French Chateau Collection Fleur de Lis Wall Hooks with Animal Prints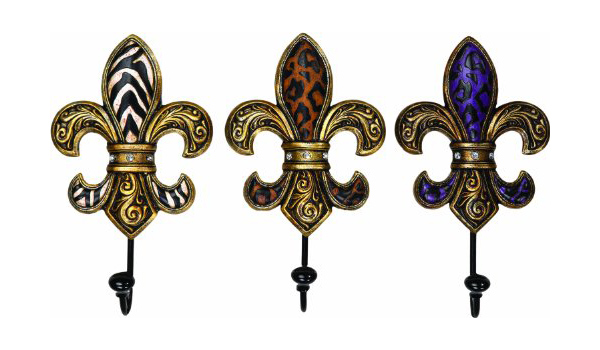 This is indeed a stand out set with animal prints on each Fleur de Lis!
3. Fleur de Lis Wall Hook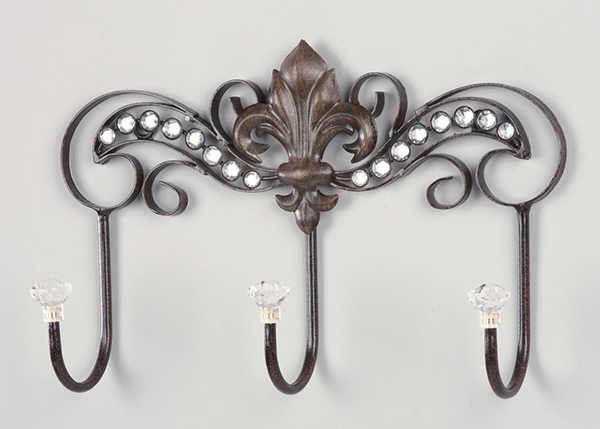 Finished in bronze with clear acrylic beads, this metal wall hook is a stunning piece for the wall!
4. Wall Art Decor Fleur de Lis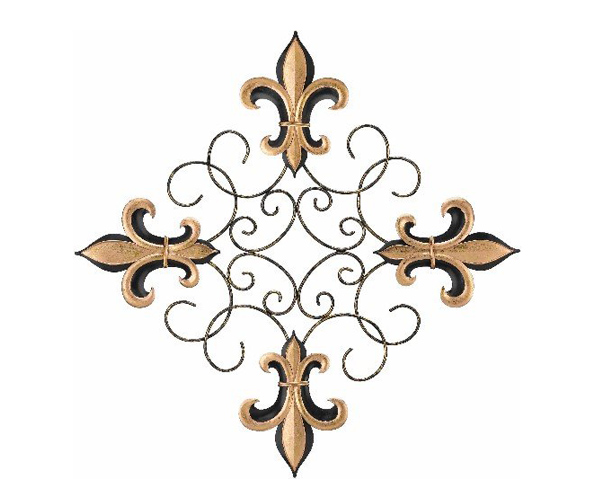 Isn't this a gorgeous wall decor? Say bye to boring walls!
5. Fleur de Lis Plaque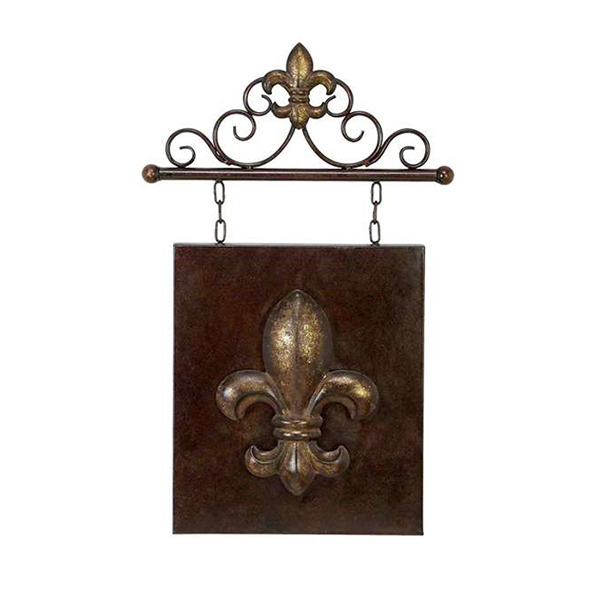 A gorgeous piece of metal wall decor fabricated out of beautiful metal and holds a rustic brown finish.
6. Fleur de Lis Metal Wall Panel Set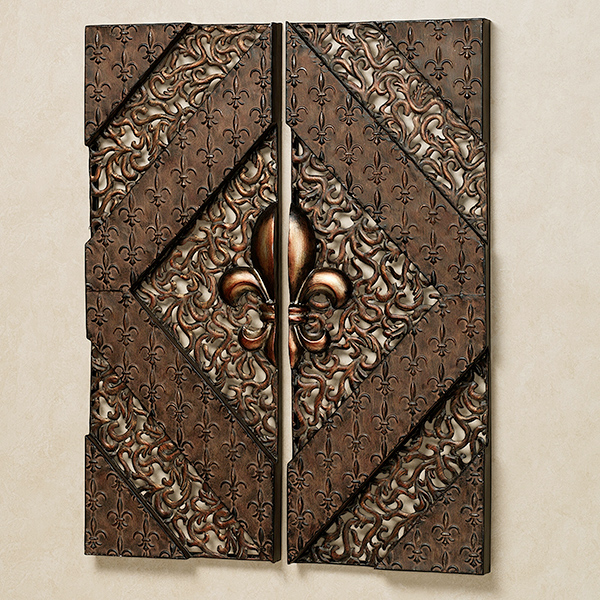 Such an elegant set with an openwork vine design alternating with bands covered in fleur designs.
7. Meyda Tiffany Fleur-De-Lis Medallion Stained Glass Window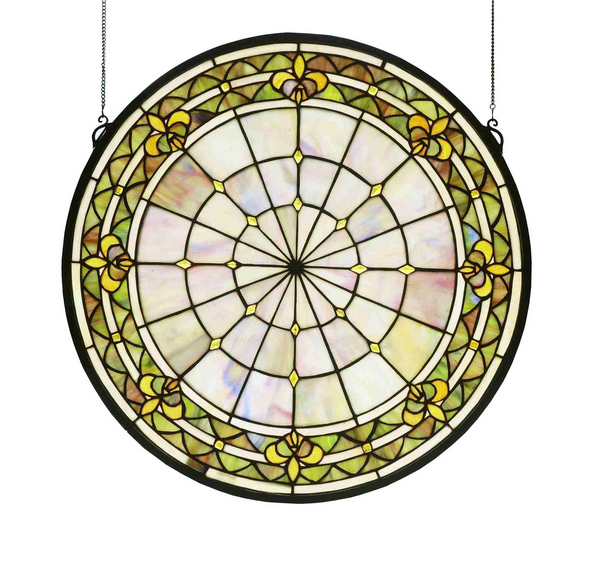 This medallion style stained glass features 8 fleur-de-lis at multiple points around a web-like center in golden tones that draw the eye in.
8. Circle Fleur-De-Lis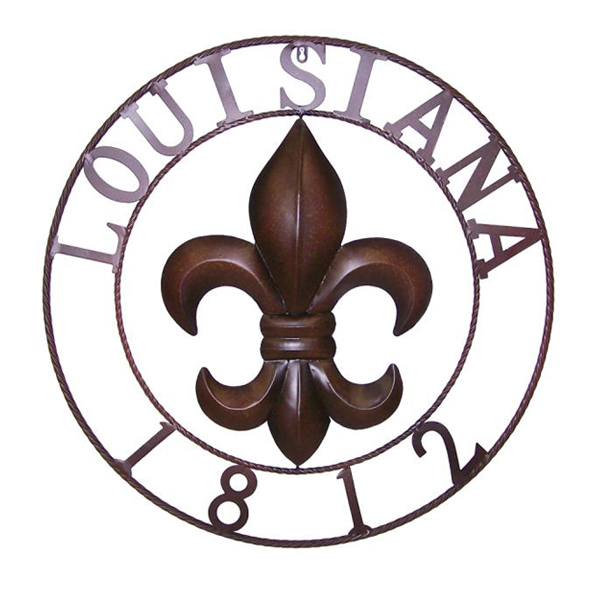 A metal Circle Fleur-de-lis wall hanging that could add beauty to your space.
9. Black and Gold Fleur de lis New Orleans Leash Holder or Key Hook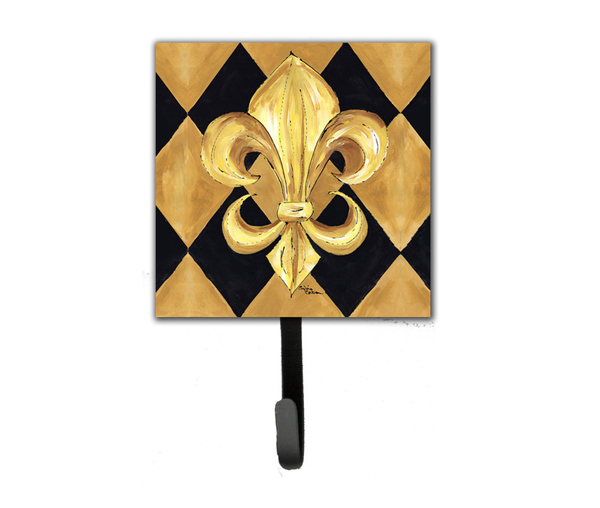 Black and gold Fleur de lis hook or key holder that could be a small detail in the house but would have a big appeal.
10. Fleur de Lis Mariana Metal Wall Sculpture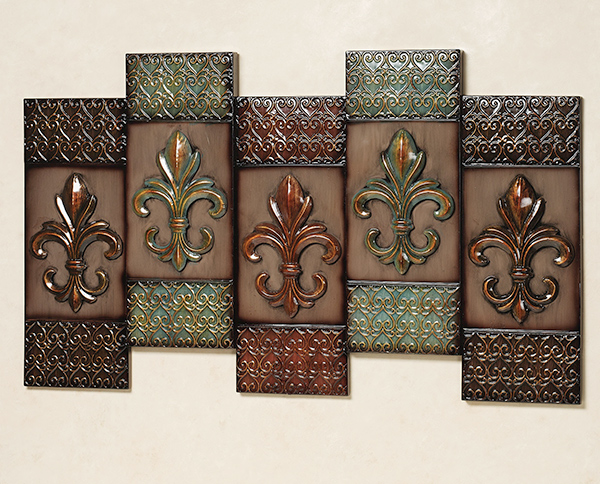 A sculpture consists of five linked staggered panels where in each one features a central fleur-de-lis on a mocha ground.
11. Round Wall Mirror Fleur De Lis Metal Black D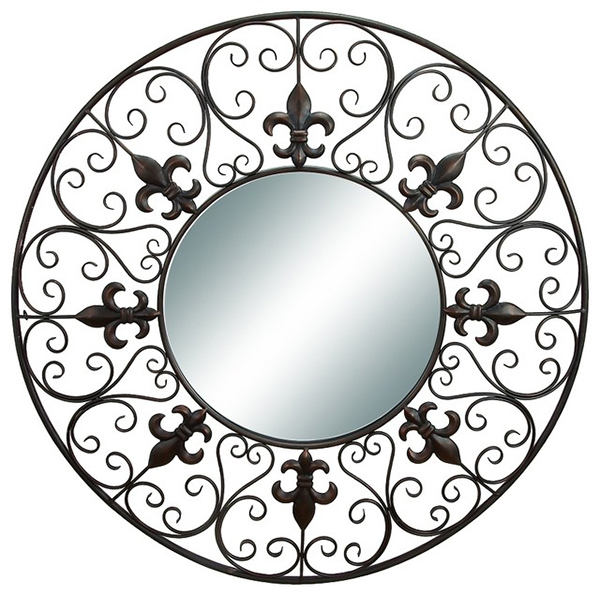 Beautifully sculptured wall mirror that could bring in vintage elegance to your home.
12. Shield of Honor Fleur de Lis Metal Wall Art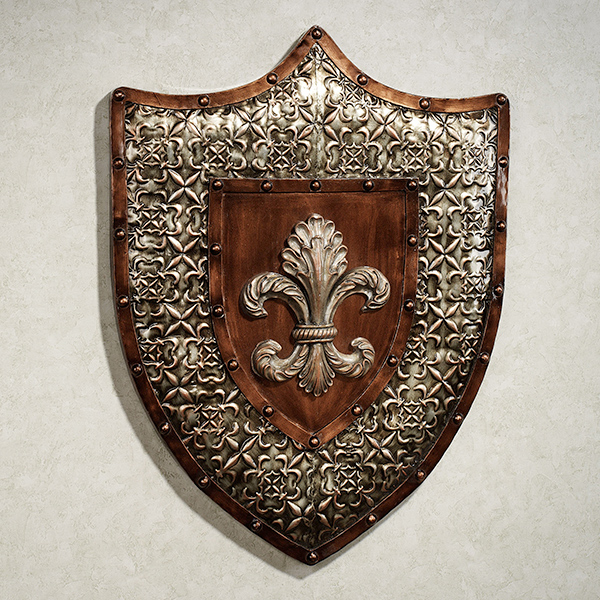 A burnished bronze and champagne gold finish with a central fleur-de-lis accent will add an accent that will make you feel like a knight.
13. Fleur-De-Lis Wall Decor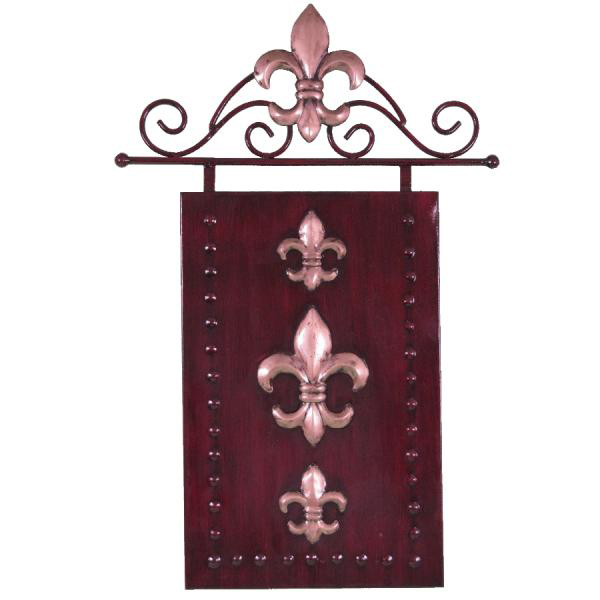 A metal rectangular plaque with 3 different sizes of Fleur-de-lis signs up and down in the middle.
14. Black Four-Corner Fleur-De-Lis Metal Wall Decor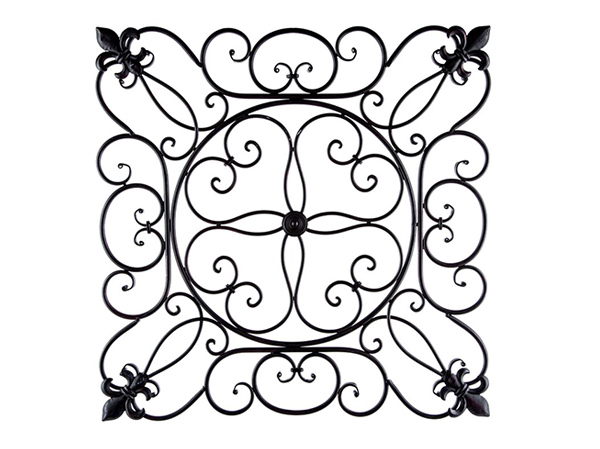 Beautiful and dainty swirled design with fleur-de-lis accents is a simple yet elegant accent to your walls.
15. French Art print set Chandelier Poster print Fleur de lis art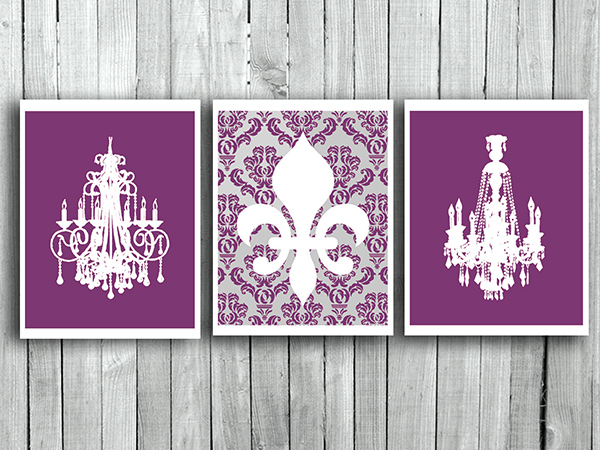 This is such a lovely set! I love the colors too as well as the chandeliers.
16. Fleur De Lis Bless This Home Floral Metal Bronze Gold Accent Wall Decor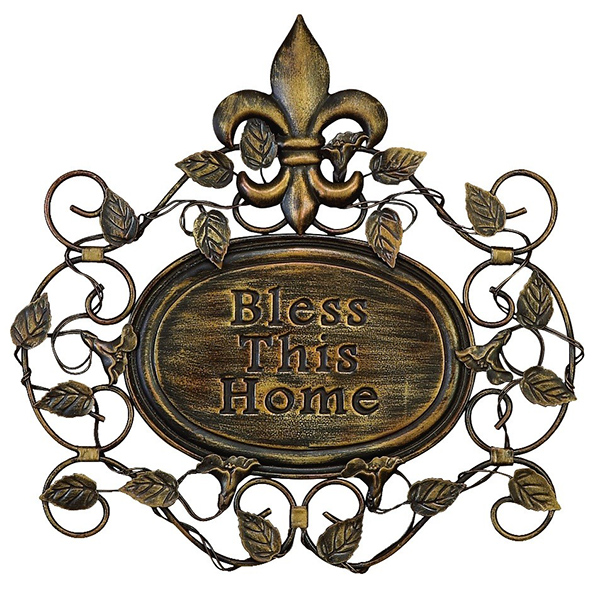 Aside from the Fleur De Lis, this one has vines around the oval with a positive welcoming text.
17. Enchanting Fleur-de-Lis Metal Wall Sculpture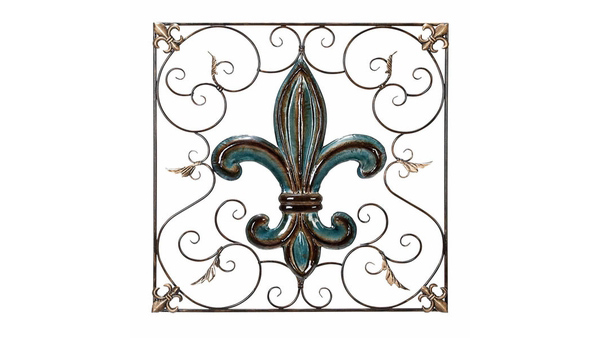 Scrolls surround this striking fleur-de-lis in the center of the metal wall hanging.
18. Antique Red & Black Metal Fleur-De-Lis Wall Decor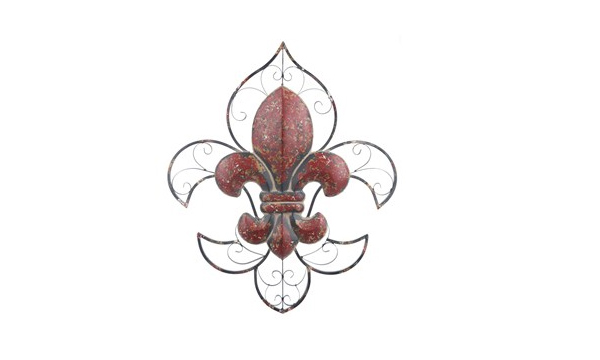 You can dress your space with elegance and beauty using this distressed wall decor.
19. Metal Picture Frame Wall Decor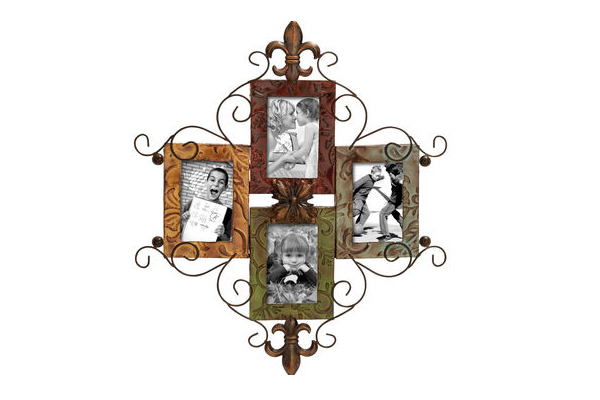 I honestly love the vintage look of this wall picture frame that could also be perfect for a modern space.
20. Cottage Chic Wall decor -Vintage Victorian Art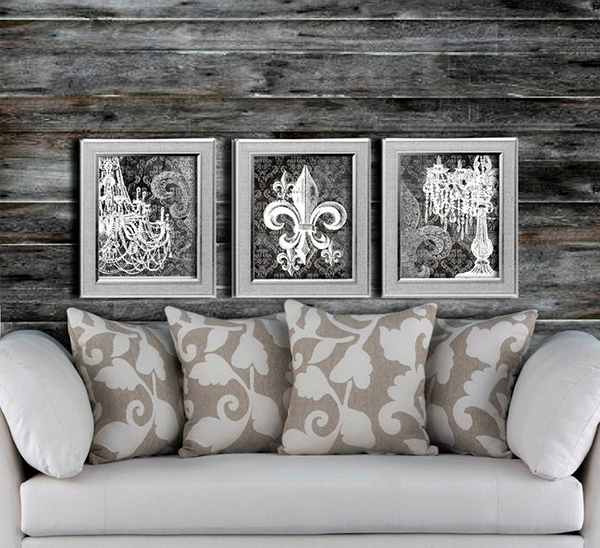 If your house has a cottage chic motif, this set of wall decor would be perfect!
Adding a Fleur de Lis decor in your house is like bringing some vintage and traditional elements in it. Not to mention the history of such shape. I have actually seen many decors bearing this design but never really mind its meaning but I do think it has some historic element in it. Do you like the flower of the lily? Well, aside from this, you can also try other lovely decors like nature-inspired ones or even those that reflect flora and fauna.