15 Homey Wine and Grape Kitchen Decors
Yesterday, we showed you a list of vintage decors you can put in your kitchen. Today, we created a list that can also be used in the kitchen and at the same be put in display. These are the 15 Homey Wine and Grape Kitchen Decor. If you have nothing to do, you can actually visit the internet and maybe the designers and creators of the decors below because you can recreate some of them in your free time.
If you have noticed in your local home depots, on the decors section, you can see decorations for the kitchen which involve grapes – and most often than not, these are paired with wine bottles and goblets. Below, we have prepared a list of 15 Homey Wine and Grape Kitchen Decor fit for your homes! Take a look at them and tell us what you think!
Champagne Grape Cluster Wooden Kitchen Wall Art Sign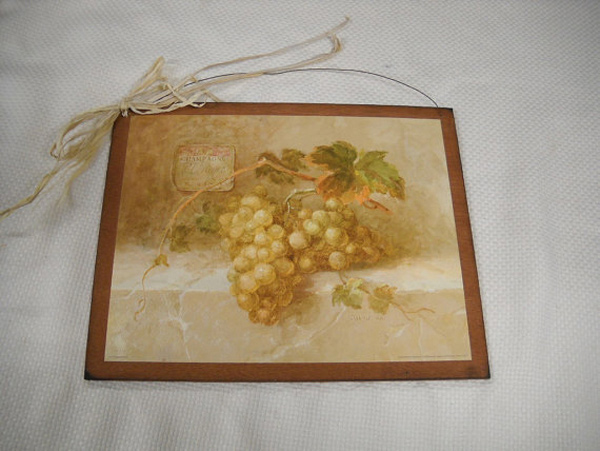 This classic-looking wall art is something we would love to see in the kitchen. It kind of looks vintage and really charming.
Grape and Wine DIY Beaded Embroidery Kit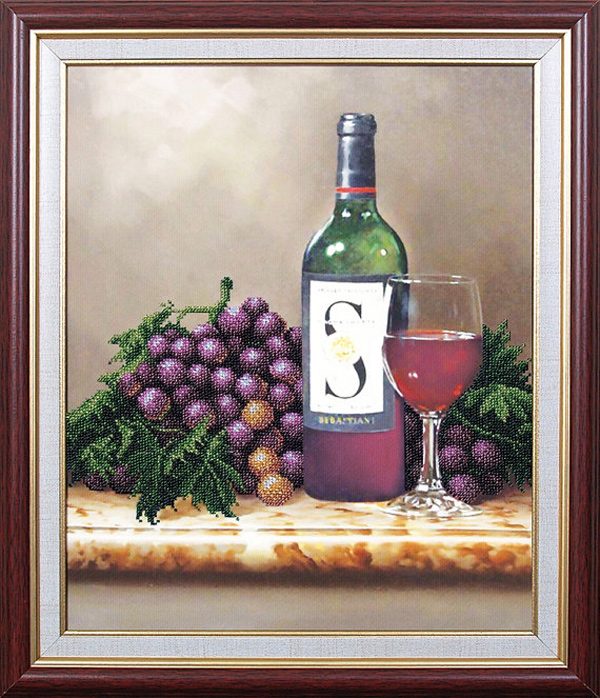 This stunning embroidery of grapes and wine sure would be a great addition to that wall of yours where you place all those embroidered decors.
Handmade Wine Cork Purple Grape Bunch Ornament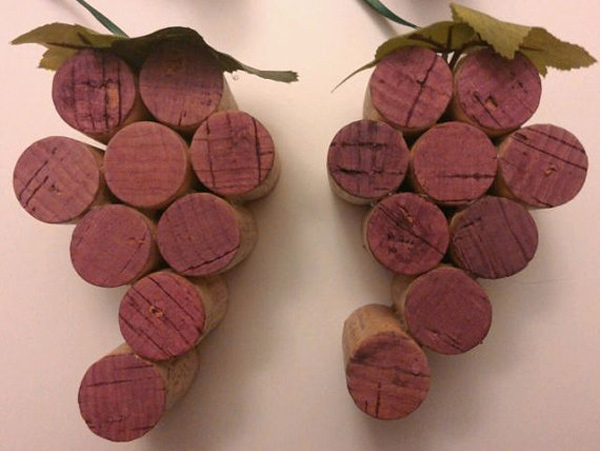 This hanging ornament sure looks easy to make – except that you have to get all those corks from buying and drinking the wines! Unless of course, it is available at your local shops.
Lighted Wine Bottle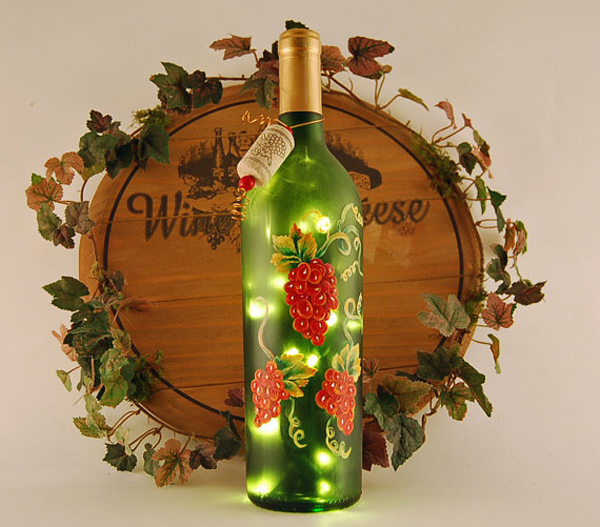 Everyone surely loves those unique lamps and lights we have in the market. This lighted wine bottle sure looks something we can do at home with the kids.
Tuscany Decor Dish Towel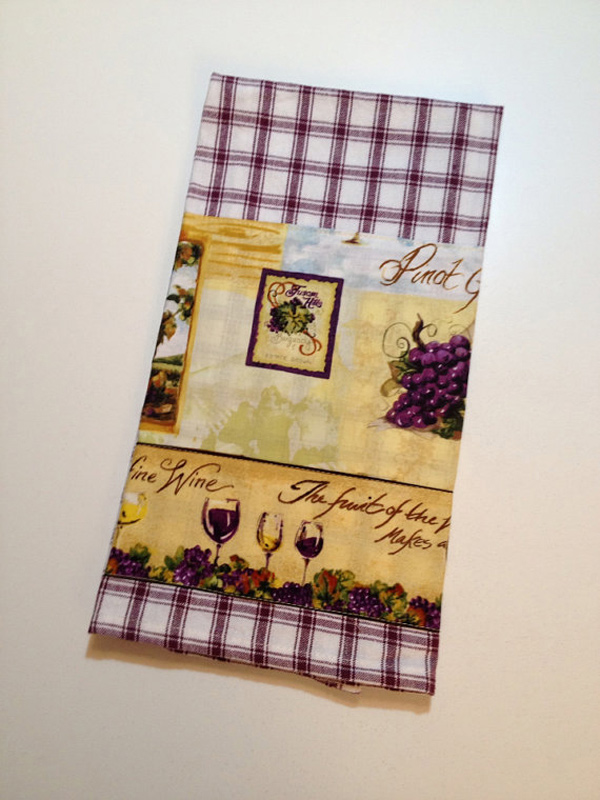 Don't you just love the name of the maker of this lovely dish towel – Therapythreads. The designs is quite simple but the look sure is classy and expensive looking.
Wine and Grapes Personalized Poster Wall Art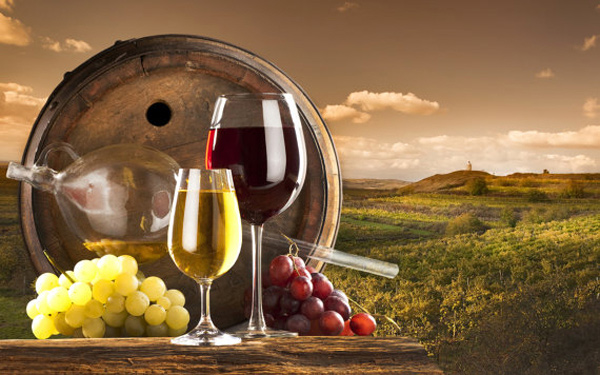 This poster is just astonishing. The details on the background are just as fascinating as the one in the foreground which is the wine glasses, the grapes and the barrel.
Wine Grape Kitchen Magnets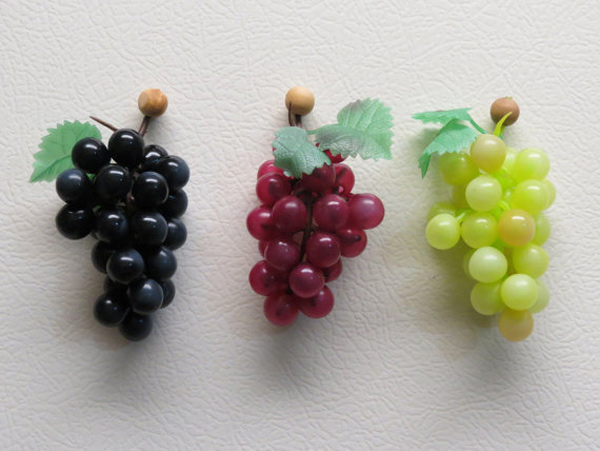 Doesn't these grapes look yummy? Not to mention that they look fun too!
Wine Wall Art for Kitchen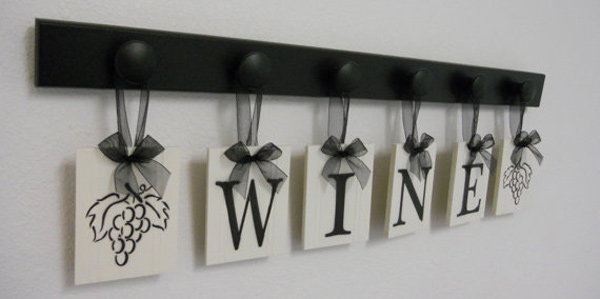 This is one good idea for a gift item! And one great thing about this type of decor is that it can be changed from time to time. Depending on the need and the occasion.
Wood Burned Funny Wall Decor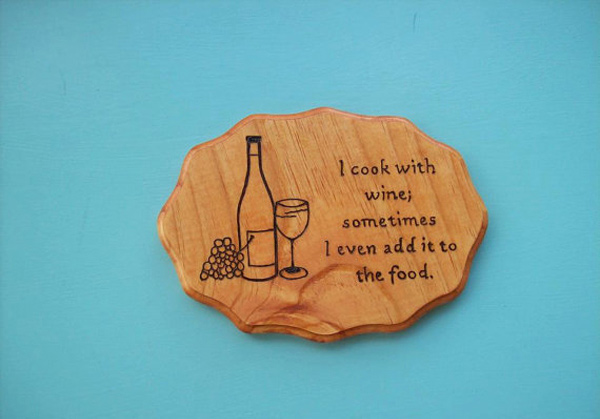 The quote on the wooden decor may not be funny to other, but for food enthusiasts, this one is a popular one. This is simple, fun and artsy.
Bicycle Built for Vino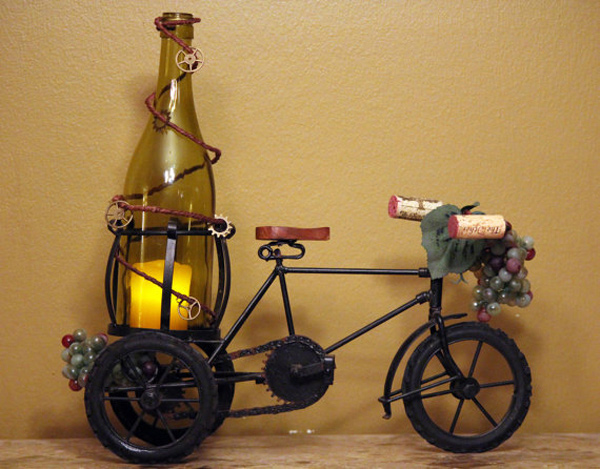 So, we're guessing bicycles are not only for humans or their pets, but also for their wine! How'd you like that?
Natural Wine Cork Coasters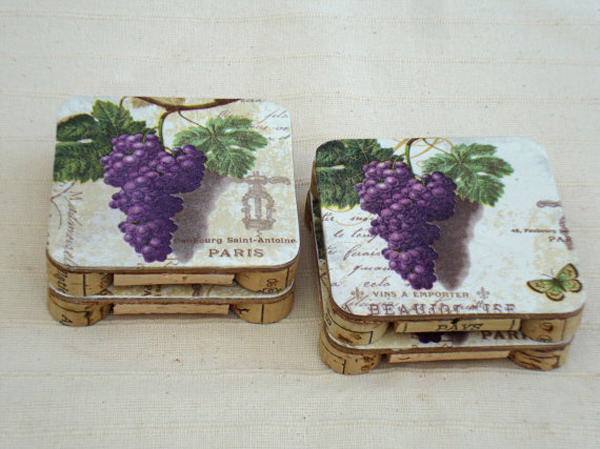 Look at this wonderfully crafted wooden coasters with cute grape designs in them! At an angle, this design looks like wooden crates.
Steaming Tea Scene Art Home Decor Wall Art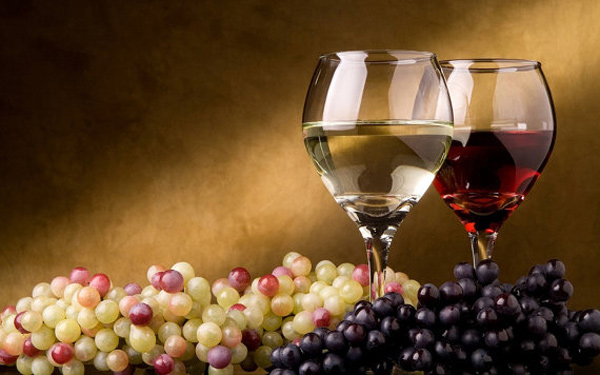 This picture sure paints a thousand words because of how glorious this photo is. Imagine what it is trying to tell us. That's what art is supposed to be right? Make us feel something?
Wine Bottle Rack for Two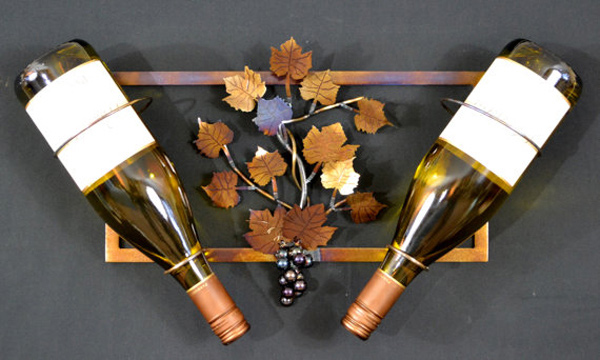 This wine rack not only is purposeful, but also aesthetically pretty. It's both a decor and a functional item. We love it!
Wine Coasters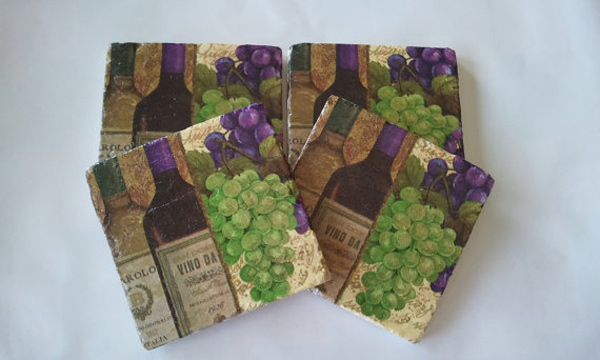 We've seen wooden coasters above with grape designs; this one has both the wine and the grapes! It's stunning and really classy.
Wine Sign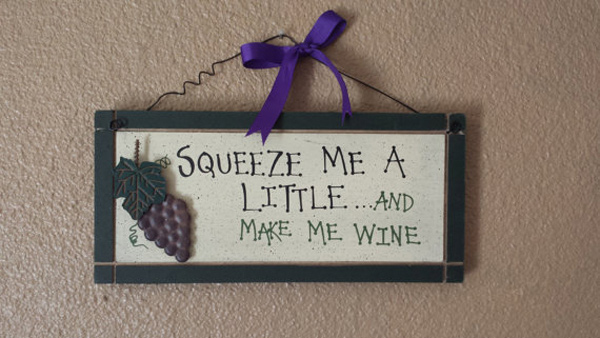 "Squeeze me a little and make me wine." Sure.
The 15 Homey Wine and Grape Kitchen Decor is pretty much like the 15 Fabulous Vintage Kitchen Wall Decors except that this one is more into kitchen items we can use in the kitchen while being pretty. Some of the items above pretty much showcase a bit of vintage of chic since most of the decors for the kitchen are like that. We sure hope you like it and please go ahead and hit us with those comments and questions. More to come here on Home Design Lover.