15 Stylish Girls Bedroom Table Lamps
We have showcased various table lamp designs for the bedroom. But we still think that we have a lot of designs to show you. After the boys table lamp collection, we will be showcasing girls' bedroom table lamps. These are designed especially for pretty princesses so they'll get the bedroom interior they had been dreaming of.
Girls bedroom table lamps come in various styles and colors. Once you see these table lamps, you will feel like a little child again and you might even me moved to add these cute lamps to your own bedroom or at least to your girls' room. So, let us now take a look at stylish girls' bedroom table lamps we have collected for you.
Animal Tracks Collection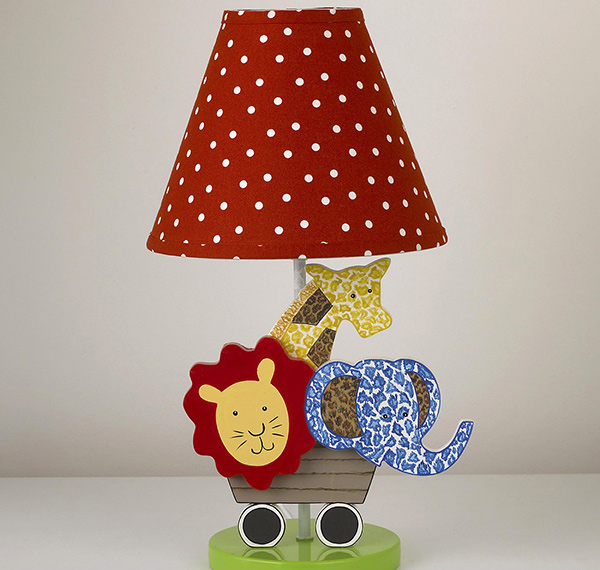 A colorful lamp that sure is artistic! Patterns are used for its red polka shade and even on the animals on the base.
Cupcake Deliciousness Juvenile Table Lamp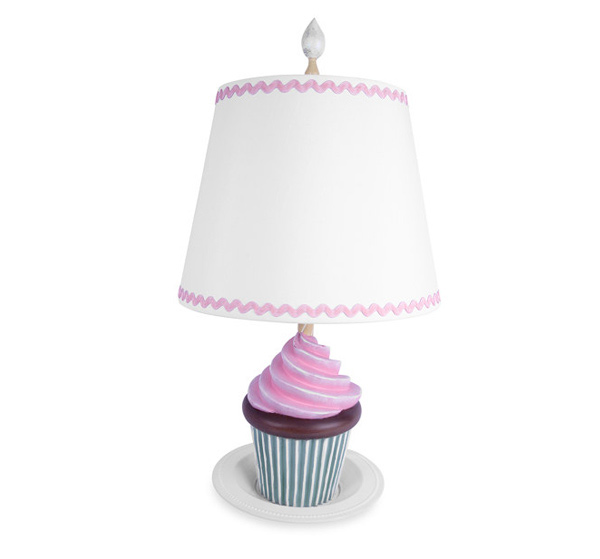 I'd guess that you will feel like eating cupcakes once you see this one. Get this mouth-watering table lamp for your little girl's bedroom.
CoCaLo Sugar Plum Lamp Base and Shade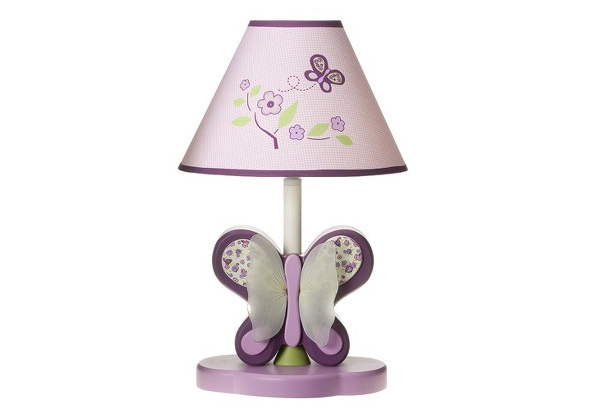 Lavender butterfly is the motif of this lamp. This can be perfect addition to a girly bedroom.
Tulip Lamp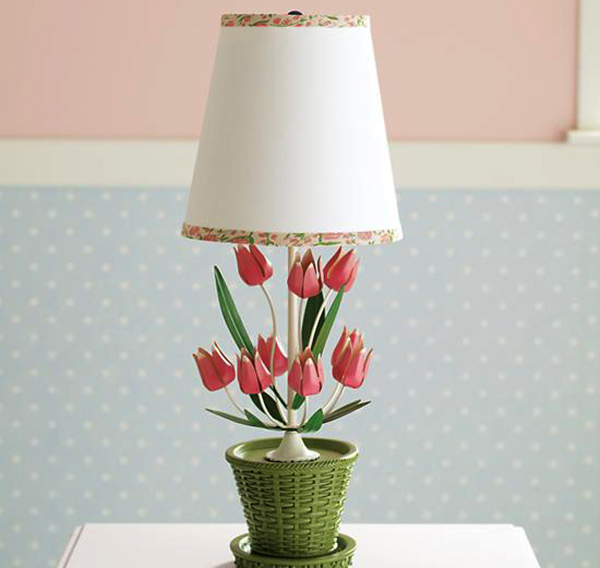 Imagine how lovely it would be if your table lamp can grow tulips like this!
1761 Monkeys Kids Table Lamp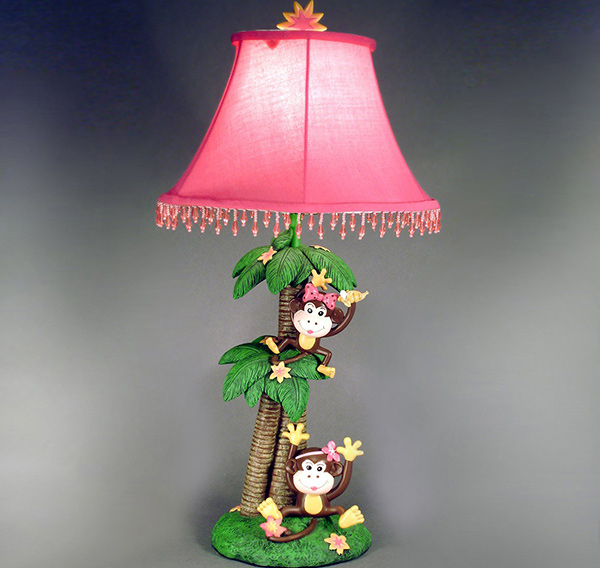 Who would think that monkey with pink ribbons could actually look cute? How much more if it is added to this lamp with beaded shade.
Butterfly Kids Table Lamp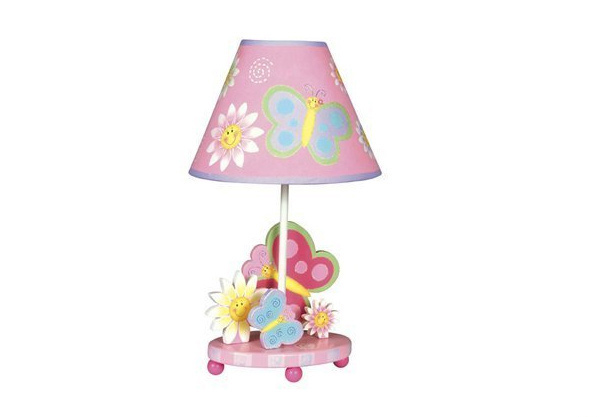 This lamp is so cute! The flowers and butterflies give it a very lovely look that fits for a pretty princess.
Magic Garden Kids Table Lamp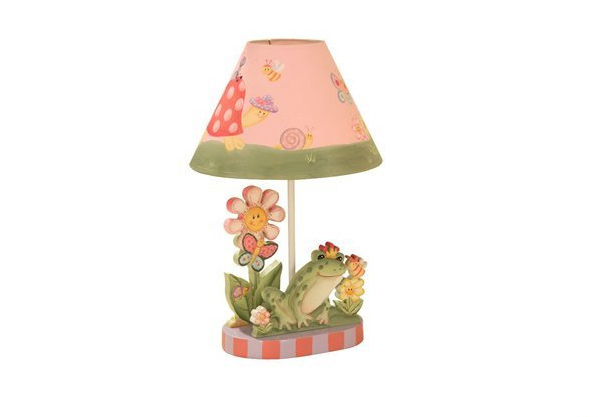 If a magical garden is the bedroom theme you have chosen, then this table lamp is the best choice!
Ladybug Lamp, Ladybug Light and Decor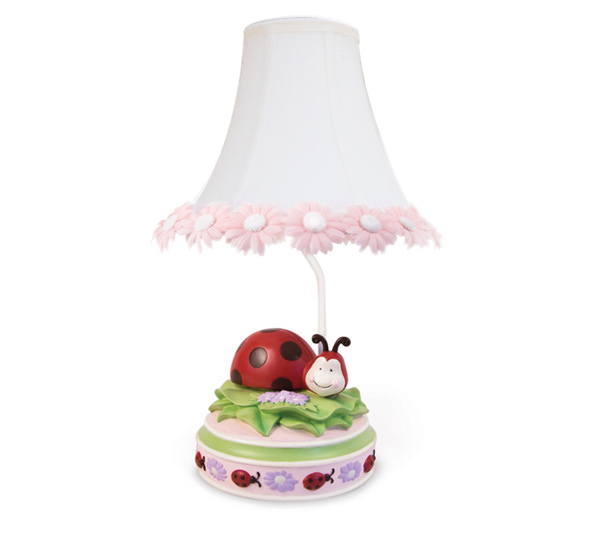 How we adore this ladybug table lamp! Aside from the cute ladybug, the flowers on its shade are great accents.
Birdcage Lamp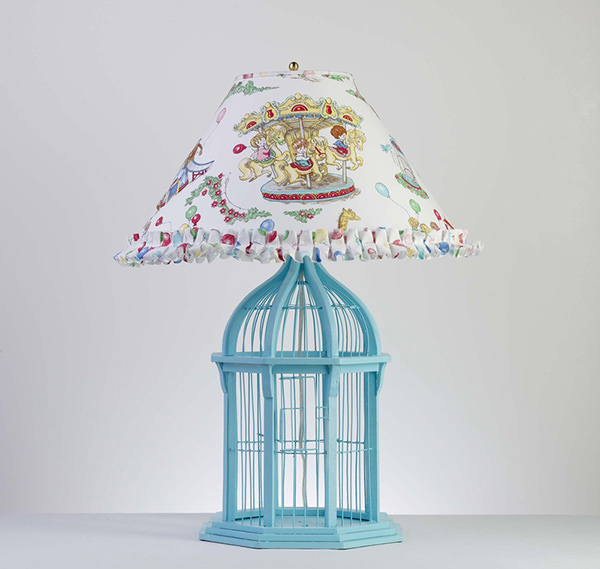 Get a unique touch with this birdcage table lamp. You can place cute items, inside too!
Princess Lamp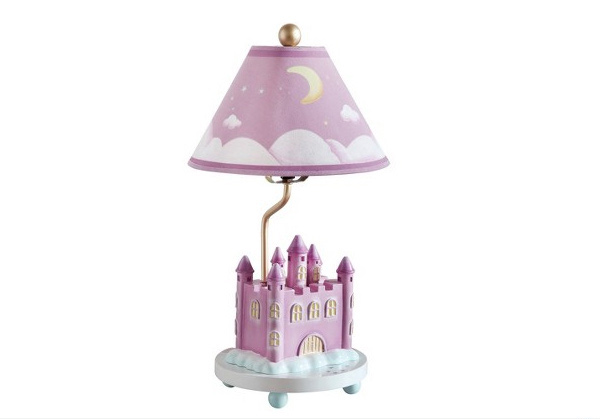 Say goodnight to the little princess with this table lamp lit up. A lamp especially designed to a princess with a lovely pink castle.
Girl Shoe Kids Table Lamp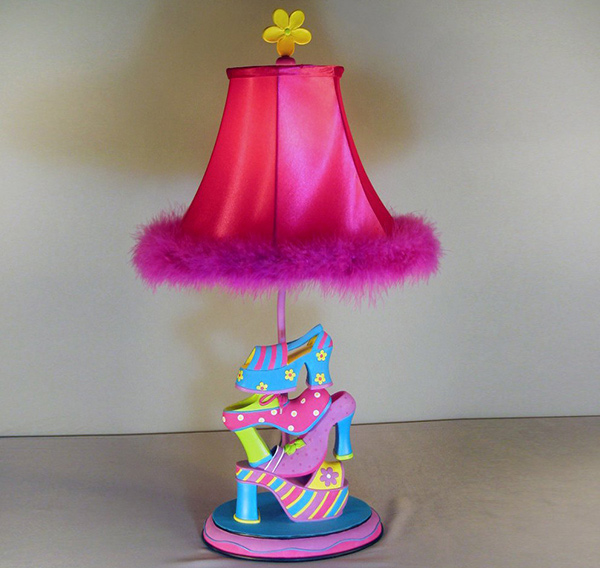 Make a bedroom look more fashionable with this show table lamp in pretty girly colors.
Pink Boot Lamp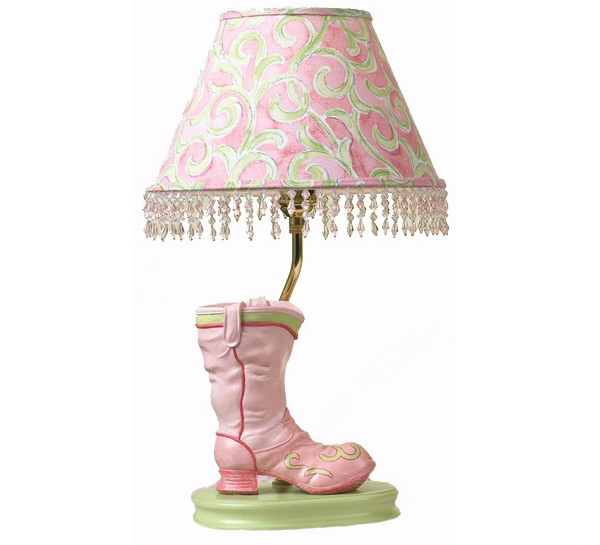 The other item was a lamp with girly shoes, this one is a pretty pink boot! The print on the shades and the beads even made it look prettier.
Pink Baby Doll Table Lamp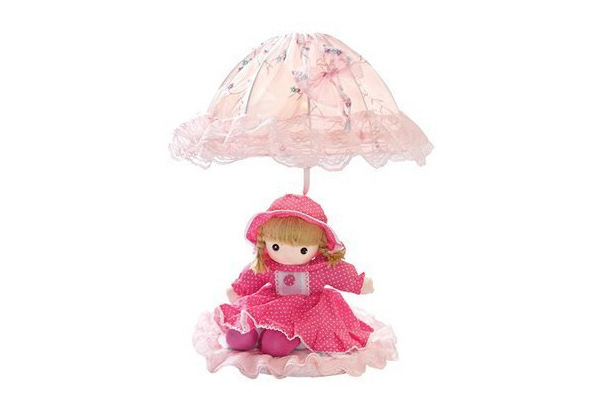 One of our favorite lamps because of this cuddly doll in pink. The lamp shade seems to be like its very own stylish umbrella.
Sweet Lambie Shade & Candlestick Base
Pick your color that would look good in your bedroom from these shades with sweet lambs standing on a candlestick base.
Hippie Flower Table Lamp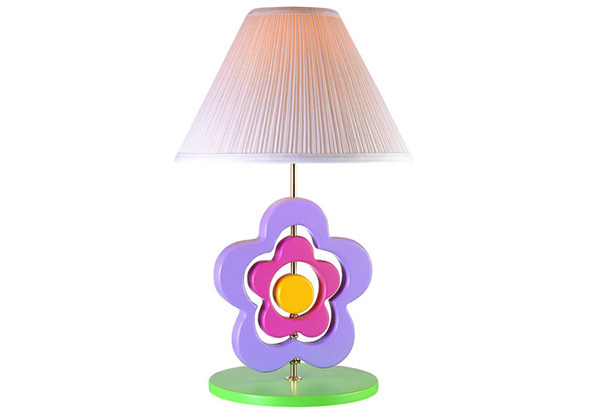 A subtle look of colorful flowers can be just right for a girl's side table.
Well, for sure you already have so many ideas on what to get for a bedroom table lamp since we have showcased so much about this. You could have seen bedroom table lamps of various designs or our collection of boys table lamps for bedrooms. These table lamps for the bedroom can already give you enough inspiration and ideas.