25 Beautiful Black Room Dividers
You don't have to stick with a boring and plain room divider. Get artistic ones in black!
We already have featured a couple of lists about room dividers or screens and I think that this one that we have created today is one smart way of encouraging the use of decors like this to our homes which has an open floor plan – these dividers create a more dramatic aura for the space depending on the design of the divider that you will choose for your spaces.
The 25 Beautiful Black Room Dividers that you will be seeing today is a collection of awesome room dividers or screens that come in black and somehow is catering to spaces that were designed to be more traditional or contemporary than eclectic or modern. Take a quick look at this list and check out the other lists dedicated to room dividers for more inspiration.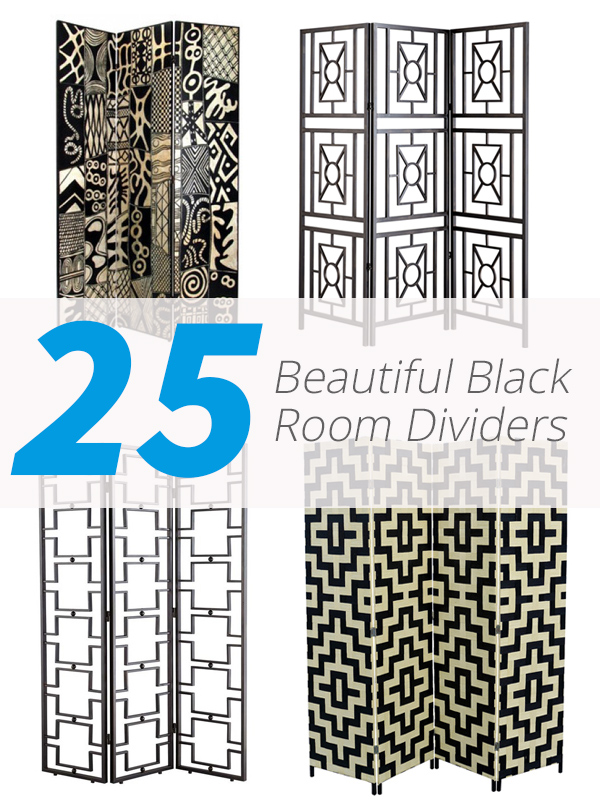 1. Long Life Shoji Screen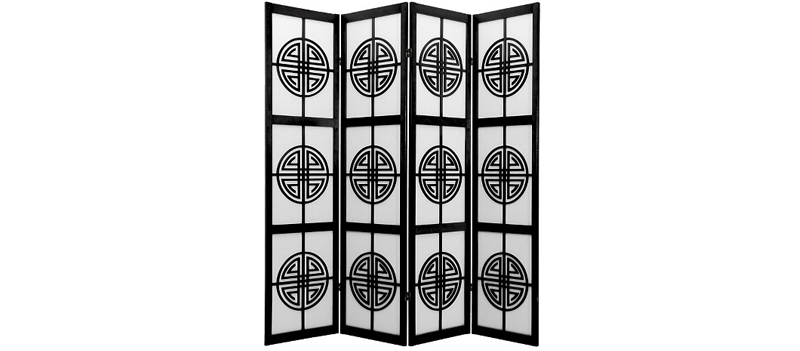 This Asian-inspired divider is quite a sight, if you want something quite authentic for your home, something like this is a nice thing to add to your space. A simple detail that even at first glance tells you it's Asian.
2. Tranquility Screen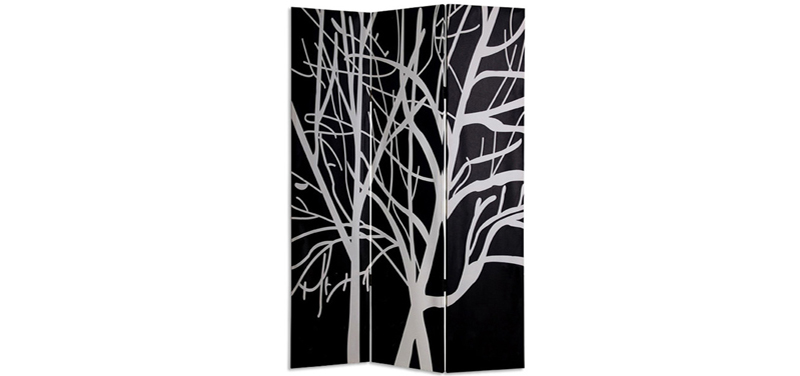 If this folding screen does not make you tranquil as its name suggests, I don't know what will. Haha! Kidding! As you can see, the contrasting color of black and white sure creates a dark and deep feel to this one.
3. African Motif Room Divider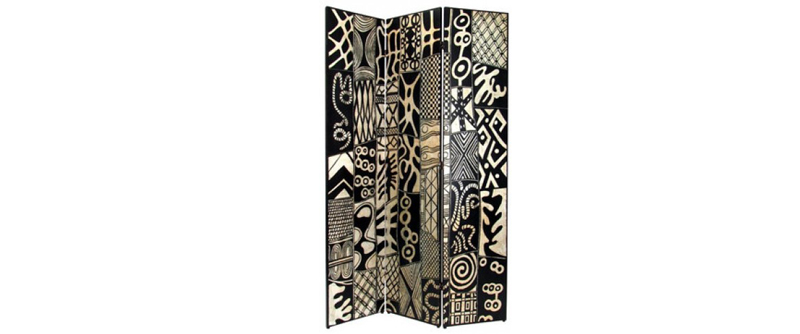 This is one artsy type of room divider. If you are not a collector of African stuff, this is not really for you, but if you are have that hippie in you or a fan of eclectic design, this one might be a catch for you!
4. Bamboo Floral Room Divider Screen

The bamboo detail of this room divider makes it Asian – but in general, this is one cool example of a nature-inspired divider that will surely brighten up your space once you add this one in your space.
5. Paper Straw Weave 4-Panel Screen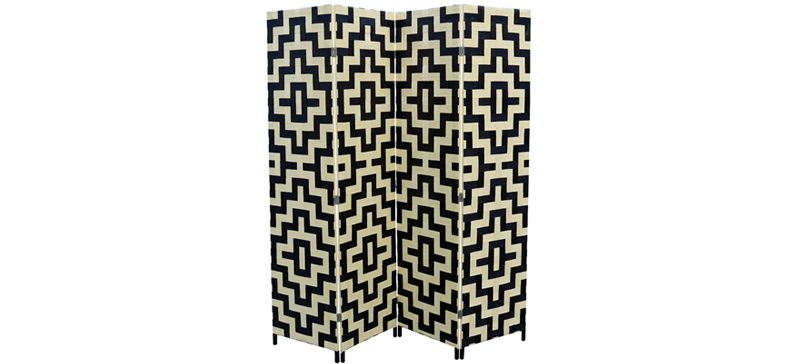 Weaved decors are fascinating for me because of the wonderful designs that come out from it. I live in a place where one of the specialties are weaved mats, bags and so much more – so truth be told, I am easily fascinated with weaved products.
6. Darcy Screen in Black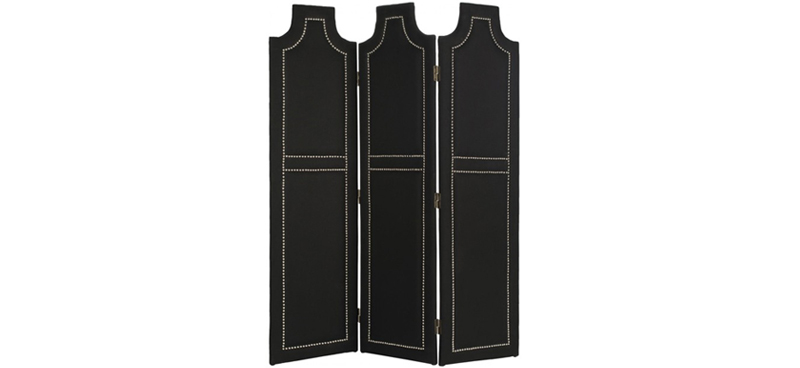 This screen divider is a bit of contemporary and somehow modern in design. Obviously, silhouettes will not be evident on the background if you choose this one – but look at the design and the sewn detail on this divider and it somehow makes it all okay.
7. Art Deco 3-Panel Black Room Divider
I am not really sure if the white portions of this divider are holes or if they are just part of the fabric or material. Whatever it is though, I think this is one piece of furniture that will definitely catch attention at first glance.
8. Euphoria Folding Screen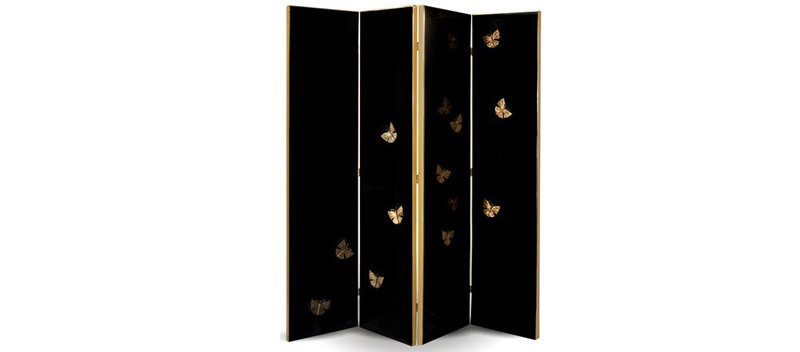 Never thought that euphoria will be expressed with the use of butterflies – but this screen divider somehow makes me feel happy when I look at it; I don't know about you guys.
9. Girard 3-Panel Room Divider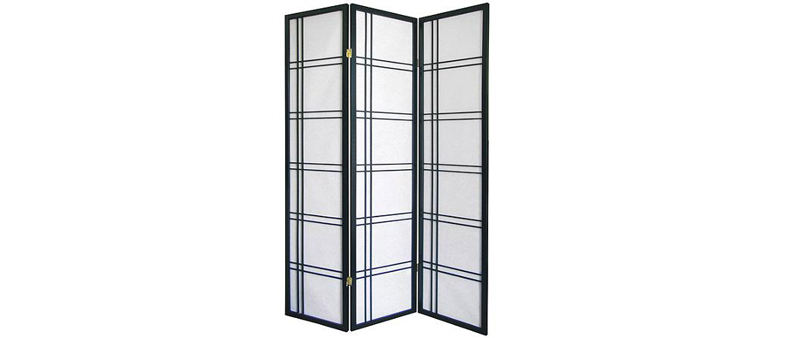 This 3-panel room divider is simple and somehow resembles a glass window. The design is straight up contemporary – it is casual altogether but it is really nice to look at.
10. 3-Panel Room Divider with Lattice Work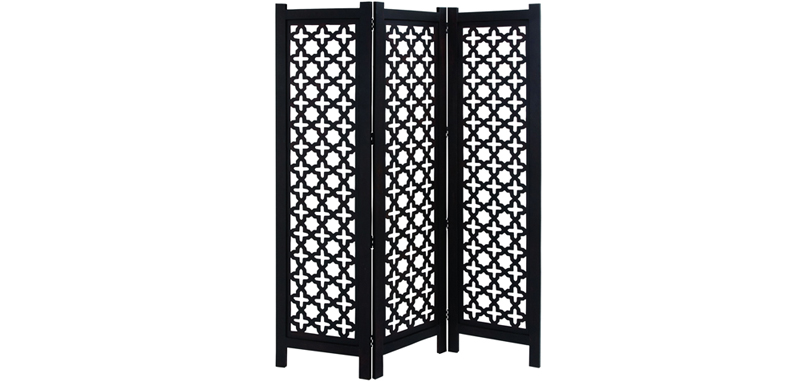 This gothic-inspired room divider reminds me of windows I see in my Architecture books and modules; these are window designs and details you see in cathedrals and important buildings centuries ago. If I am not mistaken, those cathedrals and churches that were preserved still has this detail.
11. Haiku Folding Screen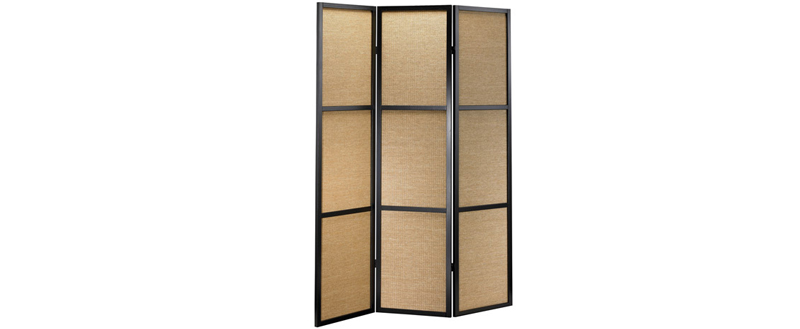 A Haiku it is. Room division is simple. Japanese inspired. Writing a haiku is not always easy but with this folding screen, room division has never been so minimalistic yet exquisitely elegant. Imagine sipping a cup of sake with this divider to complete the ambiance.
12. Orb Room Divider

Well this room divider is quite tricky. I am not certain if this has white panels and the orbs are merely printed in black or these are just wires bent to make orbs for the design – well, we better check out their site for more details on this one.
13. Black Frame 3-Panel Circle Design Folding Screen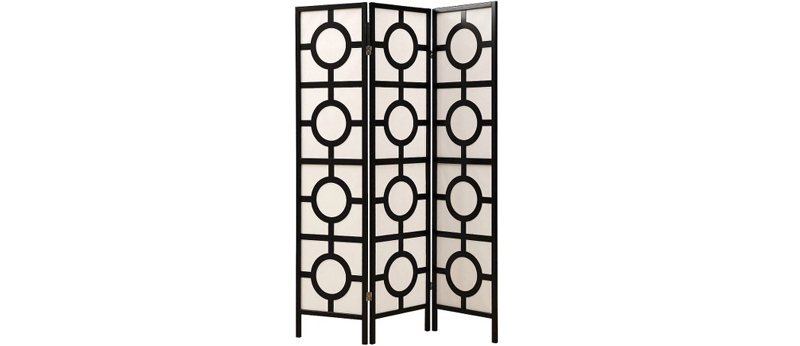 Another divider that has circles or 'orbs' in them; this room divider though is more casual and a bit sturdier looking than the one before this. What do you think about the design on this one though?
14. Randall Room Screen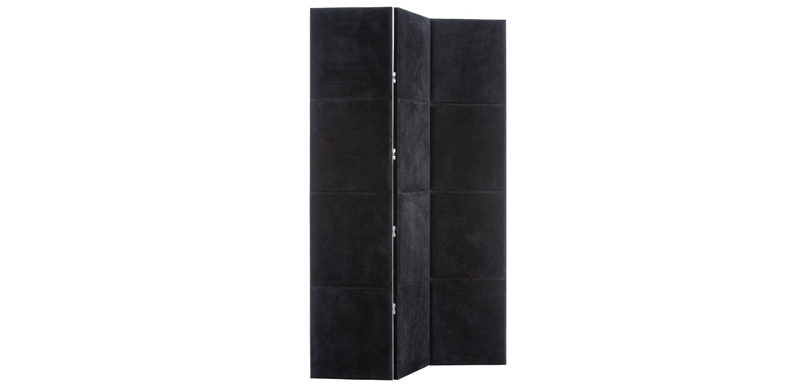 If you can recall the divider called Darcy, you might think that they are somehow similar in the sense that they have that velvet finish on their panels only that this one doesn't have details like that of Darcy. Still, this room divider is really pretty.
15. Rustic Iron Eros Decorative Partition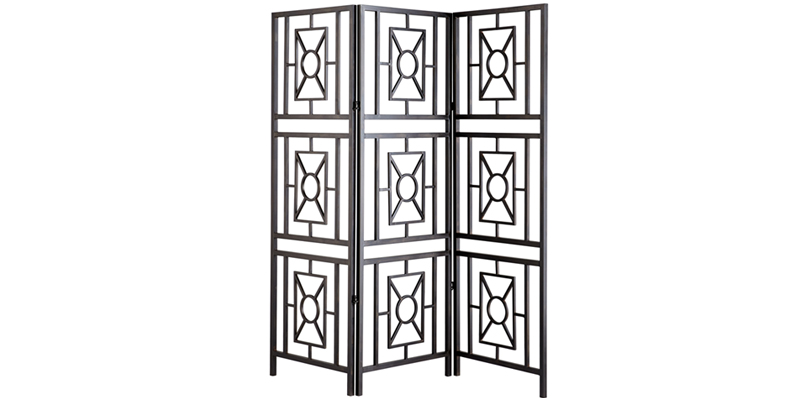 This partition is quite intriguing, I mean, why is this called Eros? We all know who Eros is and I am not sure how this partition is related to him. Anyway, I think that the details of this divider is quite simple but catchy!
16. Wood Scrolled Design Shoji Screen Room Divider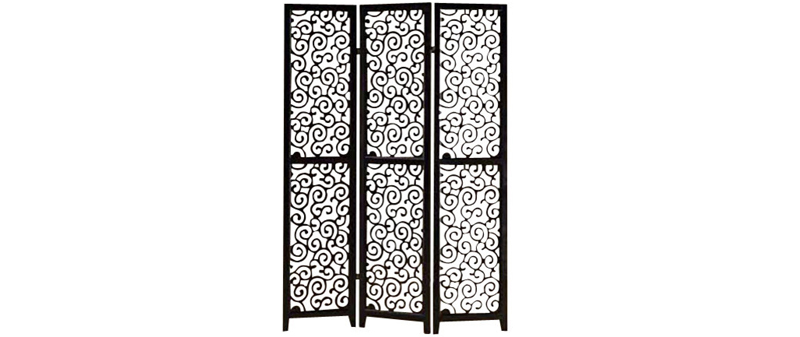 If you are thinking of an Oriental-inspired decor, don't forget to put this in the ensemble. It gives out an Asian vibe yes, but on the other hand, with all the swirls and scrolls, it also reminds me of Athenian architecture and design. So if not Asian, European-themed decor perhaps?
17. Rita Folding Screen in Black and Chrome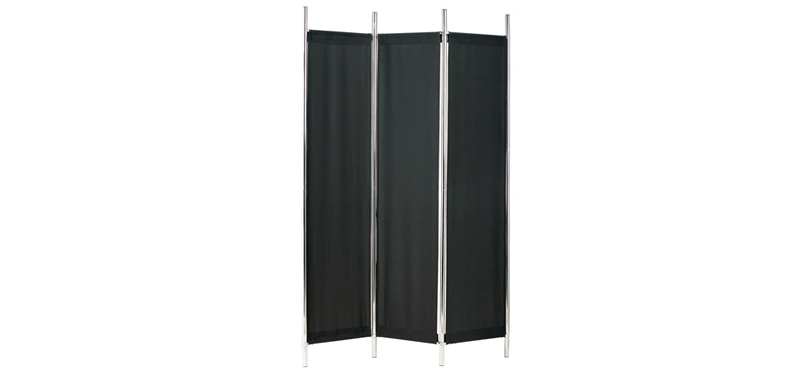 This screen sure looks like something you can use for changing clothes. This design seems like this divider is not really special but the fabric used for this one is rather appealing.
18. Window Pane Shoji Screen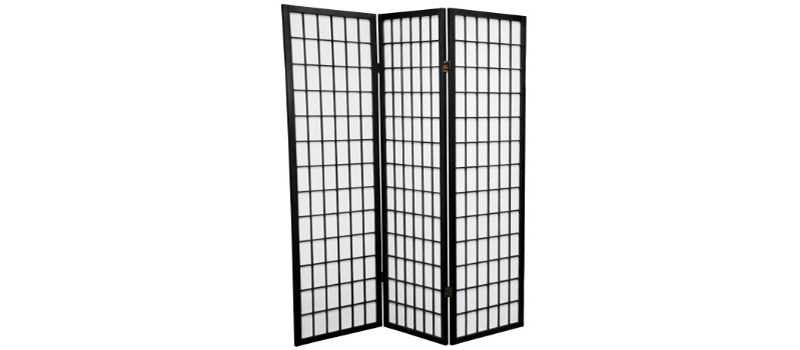 If you have seen Filipino traditional windows, this sure is something similar to it. One thing special about those Filipino windows are the fact that they are made from Capiz shells, this divider on the other hand I am not certain.
19. Woven Fiber Outdoor All Weather Room Divider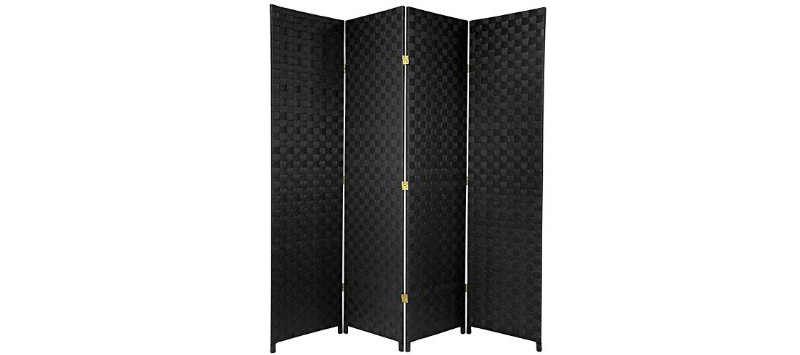 This is another example of a woven room divider only made with one color – black! Touching weaved material or decor like this one is nice because you get to experience the beauty of the material used to it.
20. 3-Panel Black Finish Mirror Room Divider

This multi-purpose gem provides you with the space partitioning you need but as well as the conveniences a mirror can give. This 3-panel mirror divider is ideal for the bedroom or changing area so if you ever need to change outfits and let your friends check them out, then this might be just for you. A little Irene Adler stunt maybe?
21. Agape Petition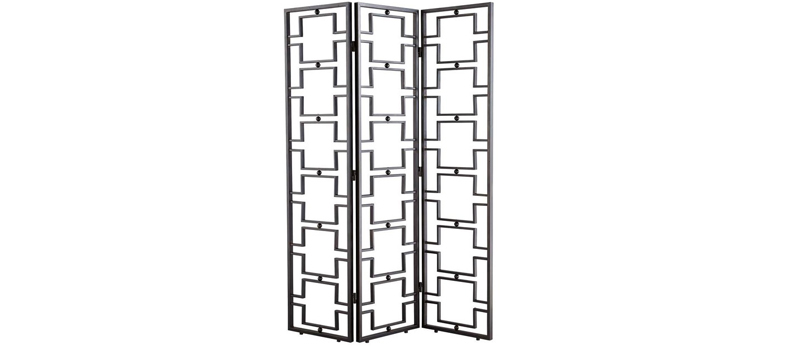 I think that we have already featured this Agape Petition here in Home Design Lover, but I think this still needs the exposure it can get because of the neat design it shows and the simple detail that may be simple but will always work in whatever space you put it in.
22. 3-Panel Lantern Design Folding Screen

This 3-panel folding room divider has details that remind me of Moslem descent designs. This is simple, pretty and really traditional but the look it has can still be used in contemporary living spaces.
23. Eudes Shoji Screen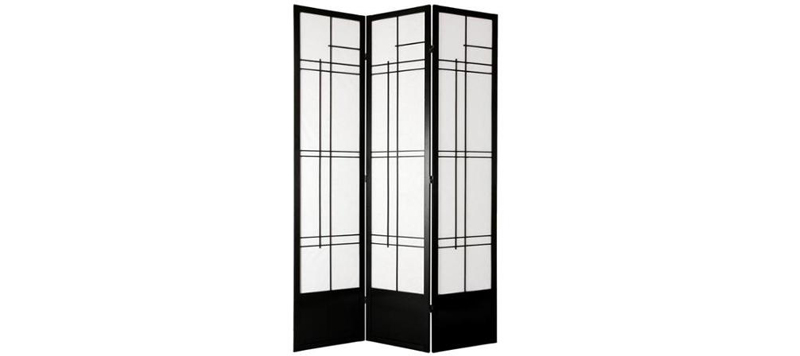 A lovely contemporary contraption from our wonderful friends from Oriental Furniture. The design is Asian but can quite pass for a more transitional or contemporary spatial arrangement.
24. Black Translucent Shoji Room Divider Screen

When I saw this room divider, I immediately thought of the silhouette that can be seen from behind it, but dividers like this is not really used for changing clothes unlike in the olden times; dividers like this are intended to separate spaces or mere decorative.
25. Miyagi Shoji Screen

Speaking of screen dividers – this one is literally made of mesh! Although of course this one is indeed a 'screen' divider, I still think that its classic and original design still works in today's decor and design styles.
Most furniture we have out there are art, just like the some room dividers that we have created before. The furniture is amazing, just like the ones that we have in this list today too. They are all in black and they are pretty much a great staple for your living rooms and mine!