20 Boys Table Lamps for Bedroom
Table lamps are one of those items that you mostly see in a bedroom. This is used to provide dimmer lights while you are sleeping. Because of that, lamps came in different designs giving you a variety of choices especially if you want to design a themed bedroom. Table lamps for bedroom could be used not merely to give light or to illuminate the room when you are asleep but also to add decoration to it.
So, we will be showcasing some table lamps for bedroom that are designed for little boys. These designs can add beauty to your boy's bedroom interior. Check out the different themes and designs that a table lamp can have as created by imaginative and creative designers. Here are 20 Boys Table Lamps for Bedroom:
Blast Off Lamp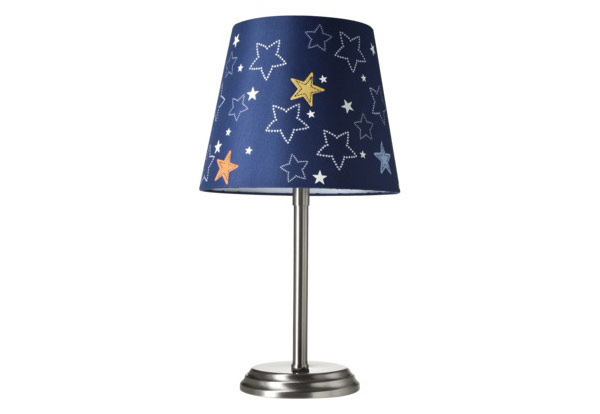 Starry starry night. Paint your kid's bedroom with blue stars through the light coming from this lamp shade.
Illuminated Globe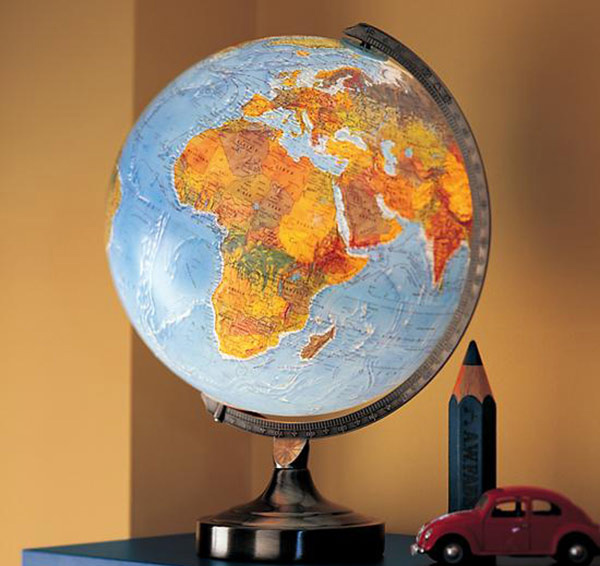 If your little kid loves geography, this illuminated globe is the perfect lamp for him.
Pirate Striped Table Lamp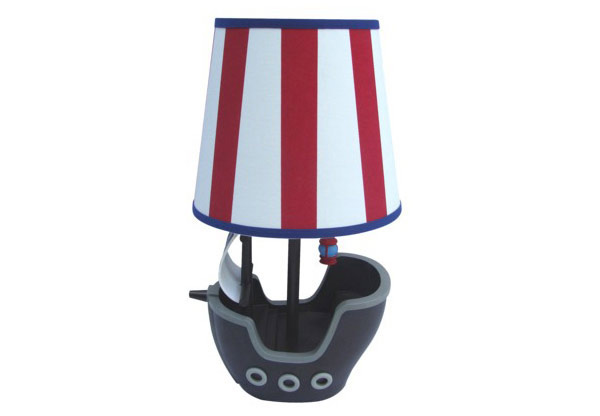 A pirate ship as the base and a striped red shade completed the look of the beautiful pirate lamp.
Fire Truck Table Lamp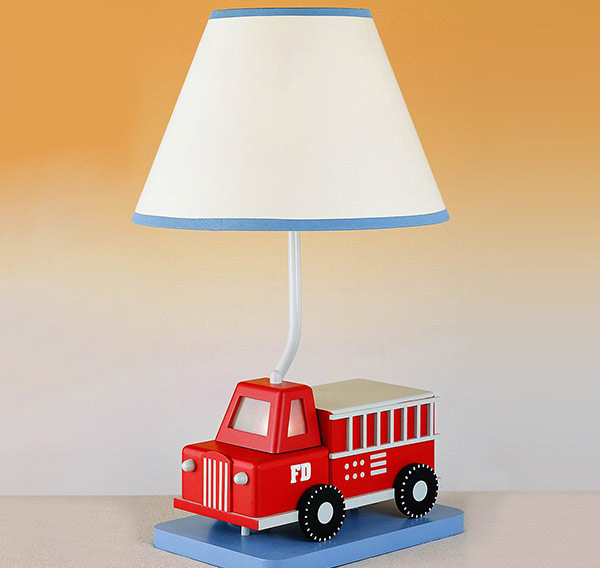 Who would think that even a fire truck can look totally attractive and unique for a lamp base like this!
Pirate Table Lamp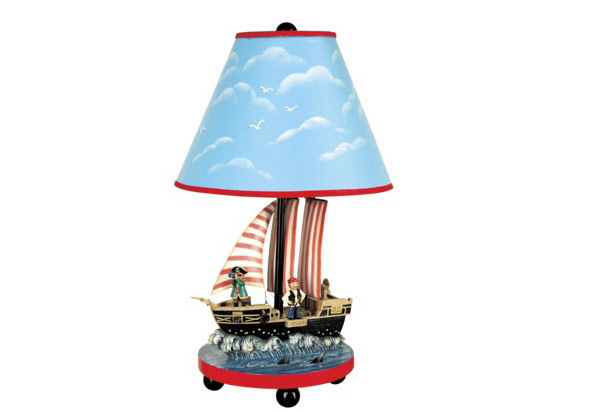 Another pirate inspired lamp that uses not just a pirate ship but also the pirates in it!
Baseball Table Lamp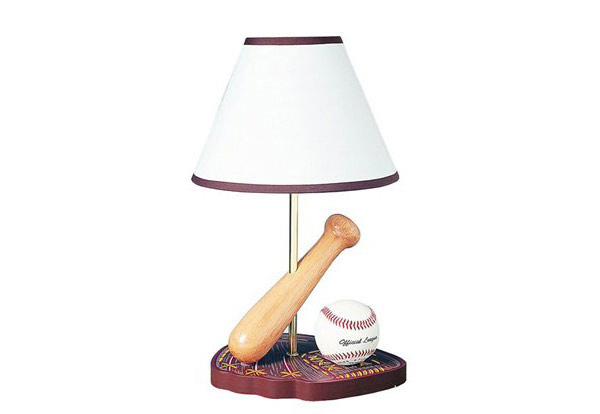 If baseball is your kid's favorite sport, then get him this lamp and you'll surely make him fave you more.
Table Lamp in Red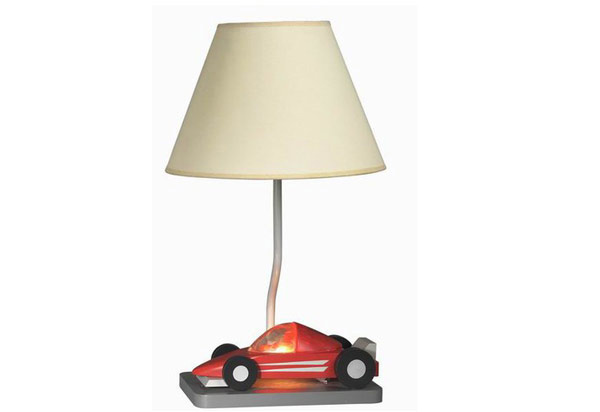 Aside from the light on the top area, you can also get light from the red car at the base.
Lite Source Airplane Lamp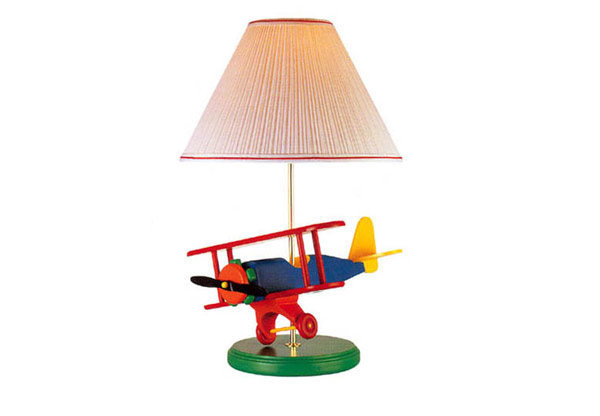 The colors of this airplane are just lovely! It's so attractive and could be a perfect addition to a little boy's room.
Retro Racers Table Lamp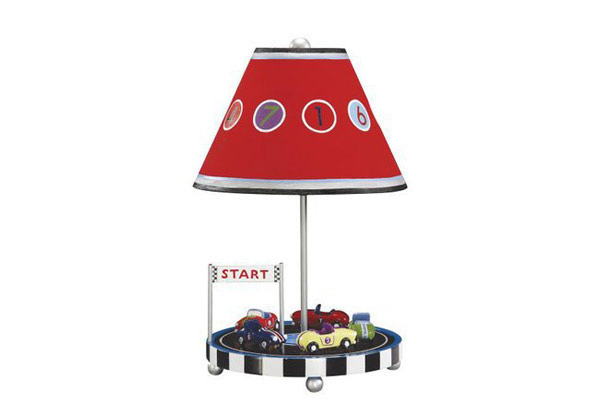 Race cars are one of the favorites for little boys. This lamp is sure a great find for him!
Lambs & Ivy Jake Collection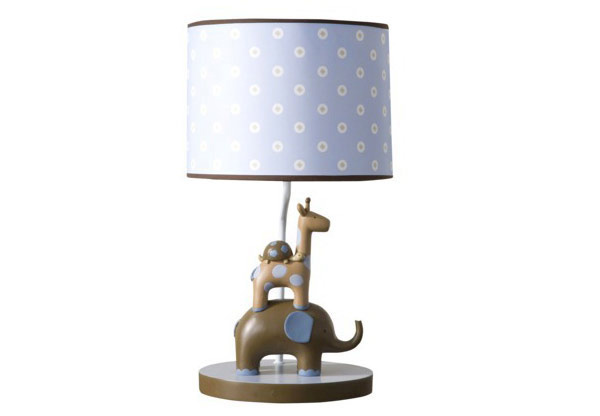 An elephant and giraffe in stacks look simple yet pretty for this lamp.
Sail Away Lamp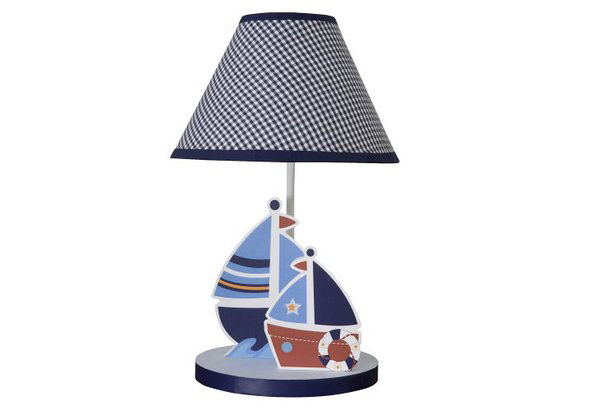 Checkered shade looked good as paired with the sails at the base of it.
Painted Football Table Lamp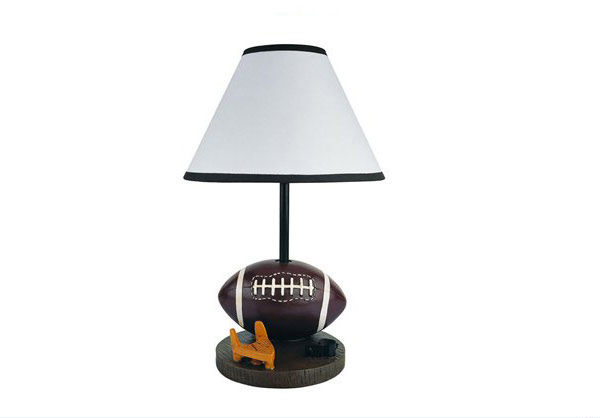 Football themed lamp in white shade with brown lining- looking so masculine indeed!
Hockey Jersey Kids Table Lamp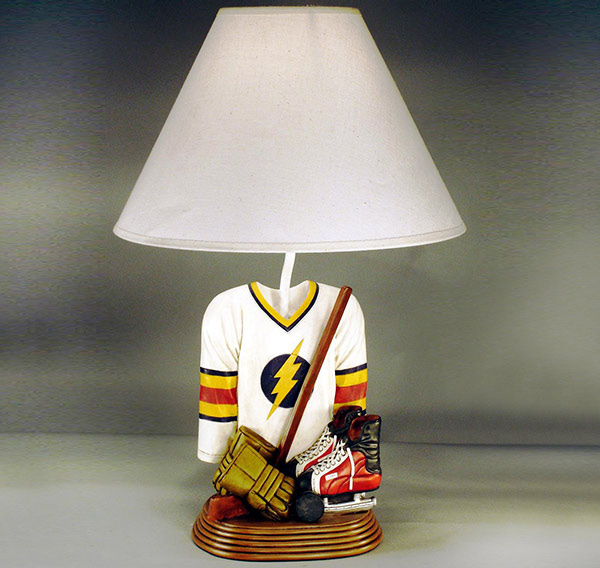 A complete hockey attire is what you can get from this lamp. Very creative isn't it?
Baseball Theme Lamp with Bat and Ball Stand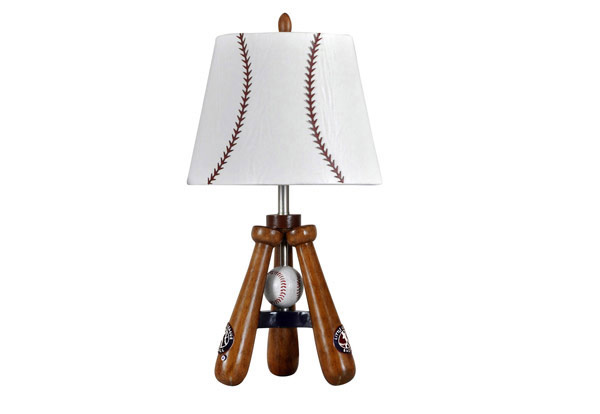 Another lamp that is baseball inspired but this time, bats are used as stands and the shade is designed like a baseball.
Highway Signs Lamp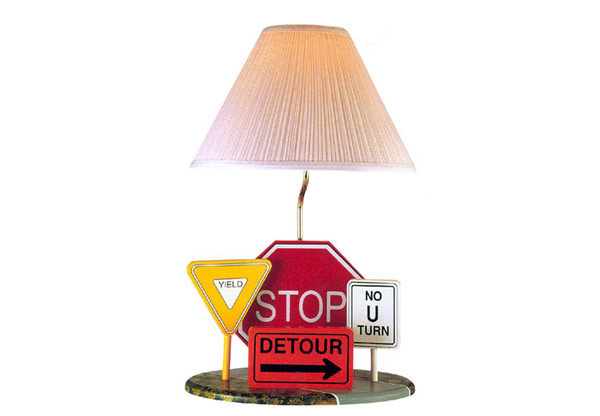 Some kids have bedrooms whose themes are road signs. This one can surely fit in.
Solar System Table Lamp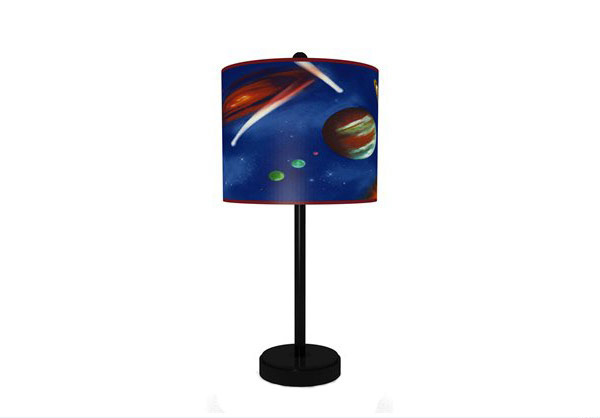 Why not try getting a lamp shade that is inspired by the beauty of the outer space?
Lamp Base – Robot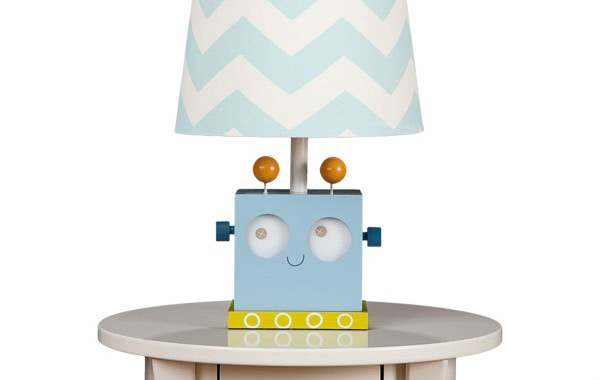 Super cute sky blue robot as base of this lamp! This can add cuteness to your boy's bedroom interior.
Teenage Mutant Ninja Turtles EVA Lamp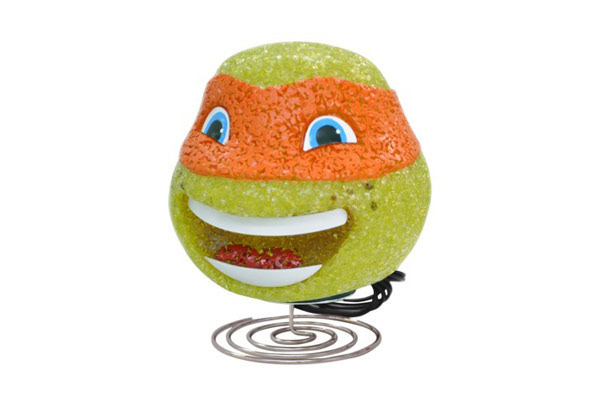 Many of us are fans of Teenage Mutant Ninja Turtles, getting a lamp like this is a sure joy to your kiddos.
Safari Table Lamp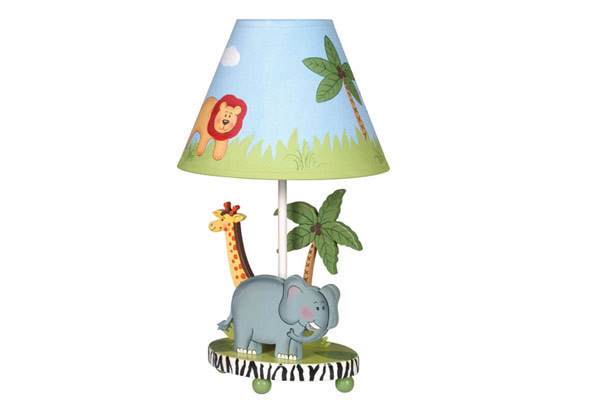 If you want to achieve a safari themed bedroom, then get this lamp of animal designs.
Painted Basketball Table Lamp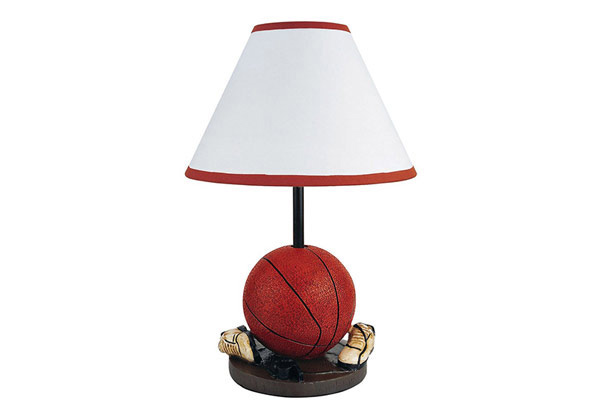 Basketball lovers will surely love this! A basketball and sneakers are featured at the base.
These table lamps for bedroom are really cute! But these are just the first batch of table lamps for kids that we will show you. There are still more to come! The designs above can give you ideas on what kind of lamp you could get for your little boy's bedroom. Give him one of those you see above and you will surely make your kid happy and proud of his own bedroom. If you want to create your own lamp shade, you can check on our collection of 15 Girly DIY Lamp Shade Designs.