Say Bye to Miserable Walls with PIXERS Wall Murals
I think many homes have dull walls. I mean, you know, just the usual painted walls that we see in most homes. Paint and nothing else. Or sometimes, paint and then a printed wall poster or maybe a framed photo. Just that. Very common and nothing really special. But these days, with the popularity of wall murals, you can do away with a miserable wall and get a lively and lovely home interior.
We have featured other companies that provide wall murals but the PIXERS is quite different. Instead of the usual landscapes and other designs, it has a whole bunch of creative ideas that will make you want to bring those murals in your home. The artistic murals from the PIXERS will impress you and will make you realize that one perfect way of giving your home that stunning look is through those murals like the ones we will show you in the series of photos below.
A chic bathroom looked even more chic with the mural of a female that have colors the same as the bathroom's accents.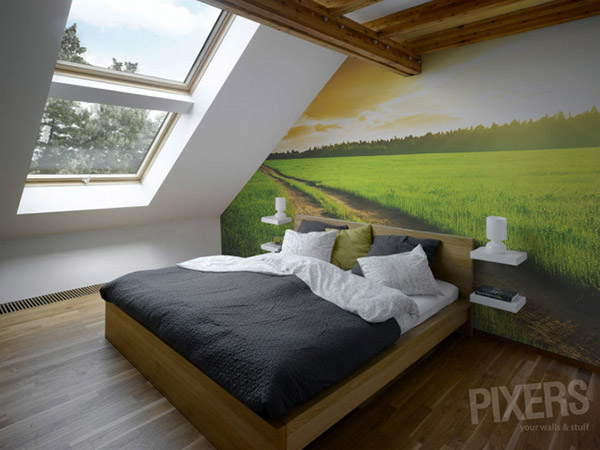 Murals like this are common and we cannot deny the fact that it really is nice to have a touch of nature in the house even just through murals.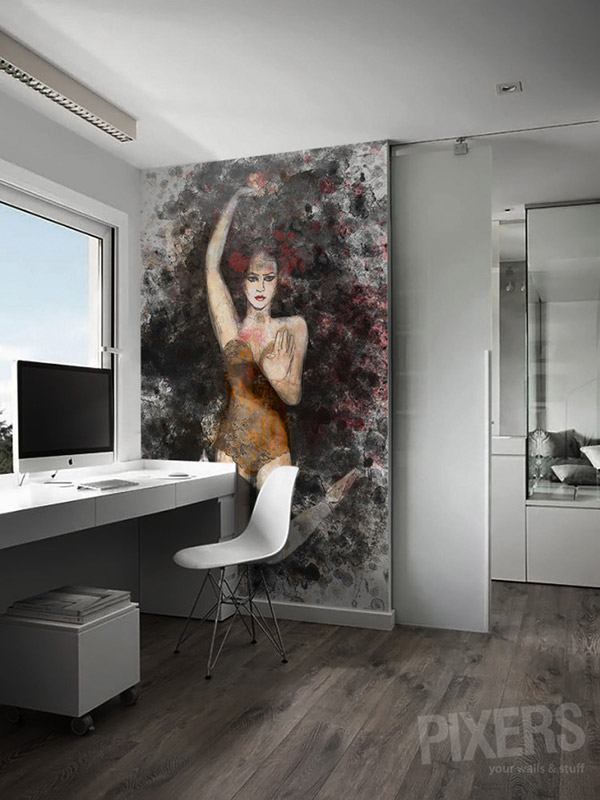 Such an artistic wall mural. I can see brush strokes here and there.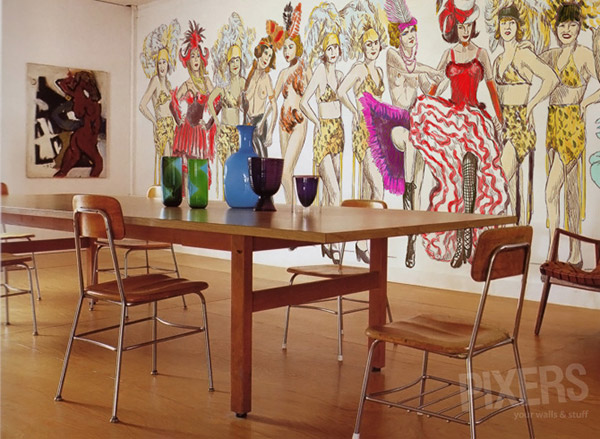 These ladies are performers in a circus and they could make you feel entertained too even if they are static.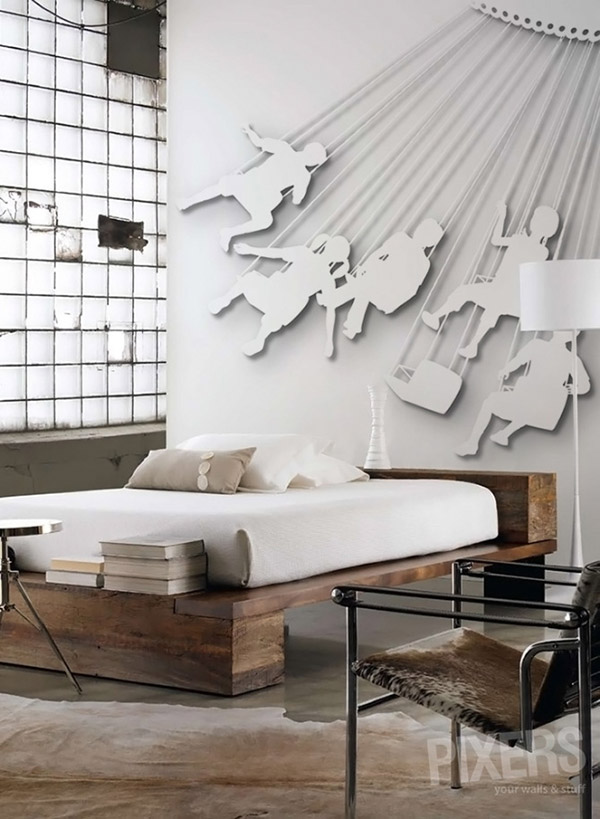 This sticker looks 3D with mere silhouettes of carousel riders.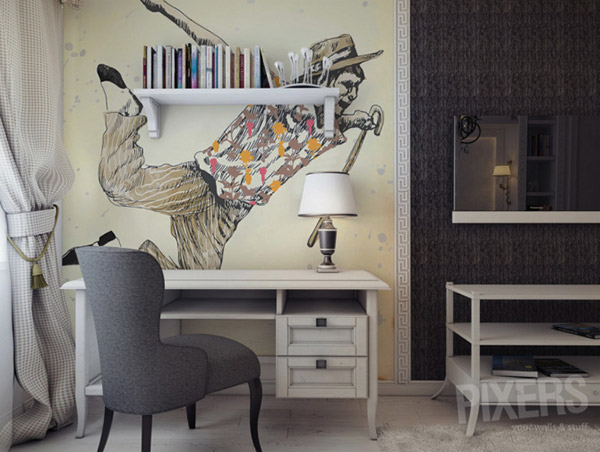 A portrait of a man hoping could change the look of your space and turn it into an interesting area.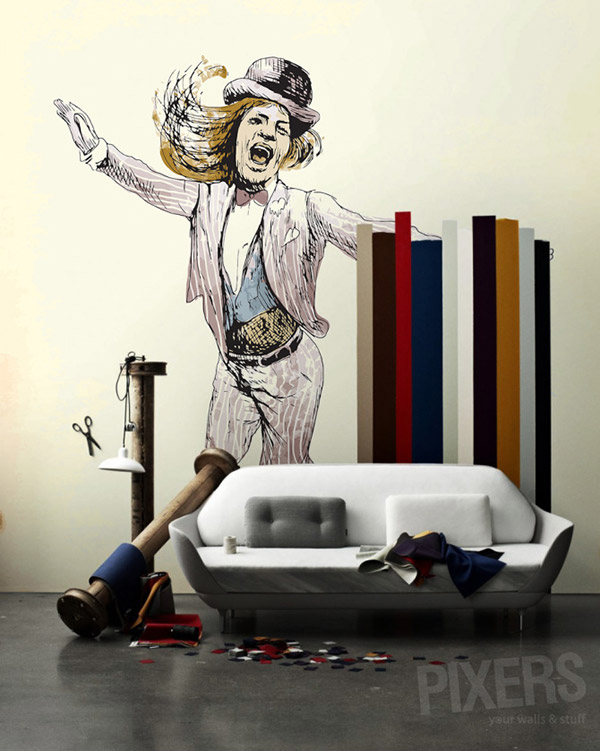 We'd guess the one who did his art is the same person who did the previous one. aside from the same strokes, they both give the same appeal.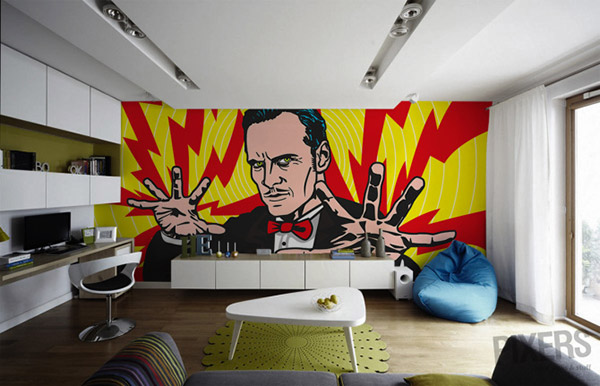 Go a bit retro-ish with a pop mural like this one of an illusionist.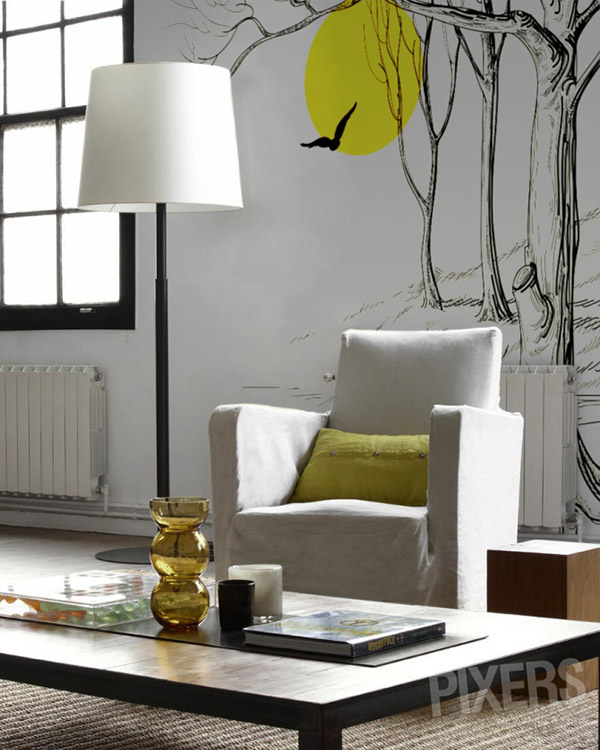 I like the simplicity of this one but it gives a huge impact to the entire space.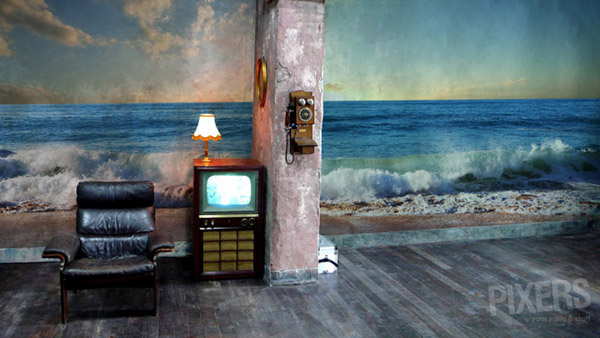 First look at this space will make you think that it is really in the beach. Just beautiful!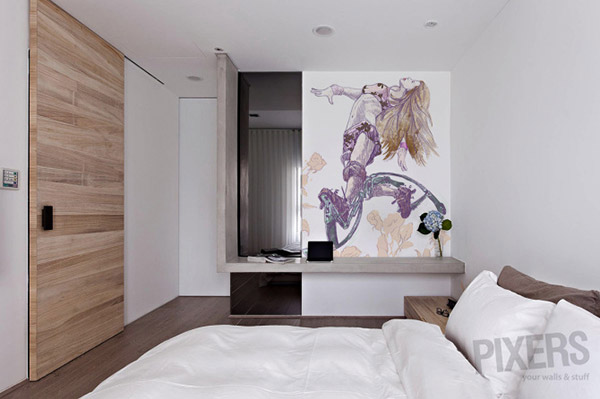 Add a hip-hop wall mural to your space with this pretty girl in roller skates.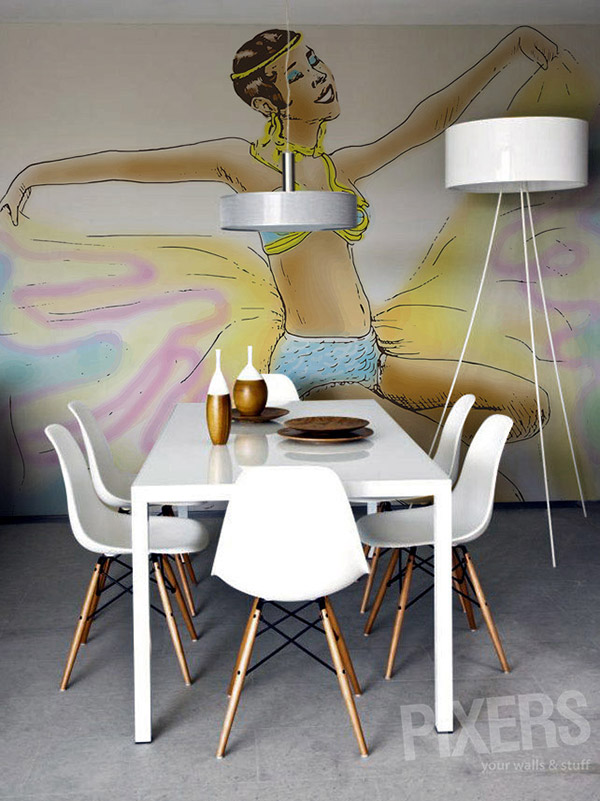 Now that is instant entertainment. Dine with a portrait of a dancing girl.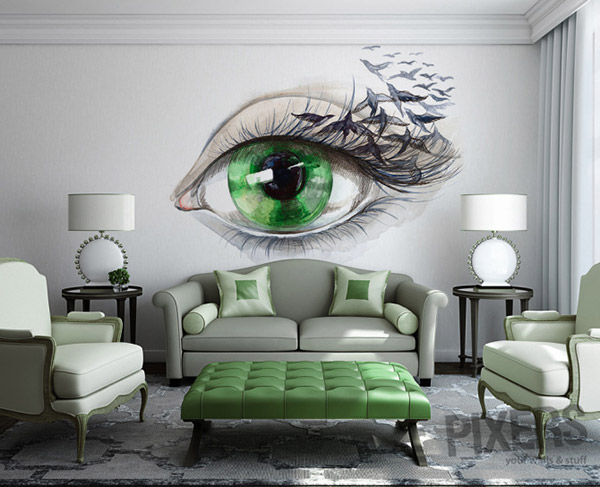 Don't do anything crazy in this living room because someone is watching over you.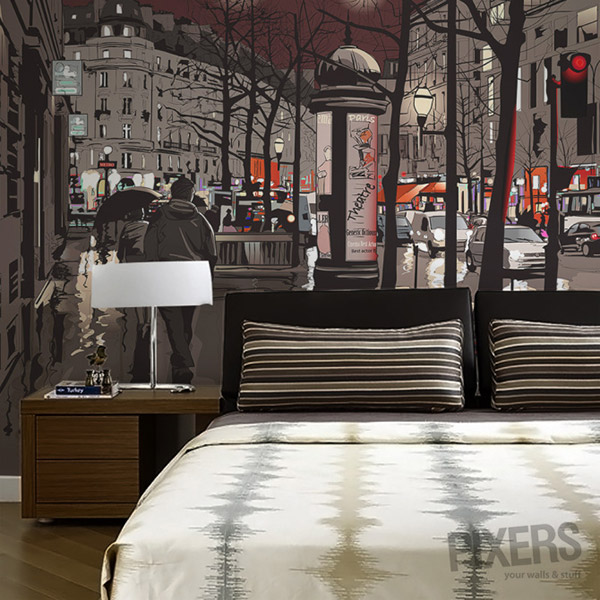 Bring the beauty of the busy streets right into your home with a mural like this.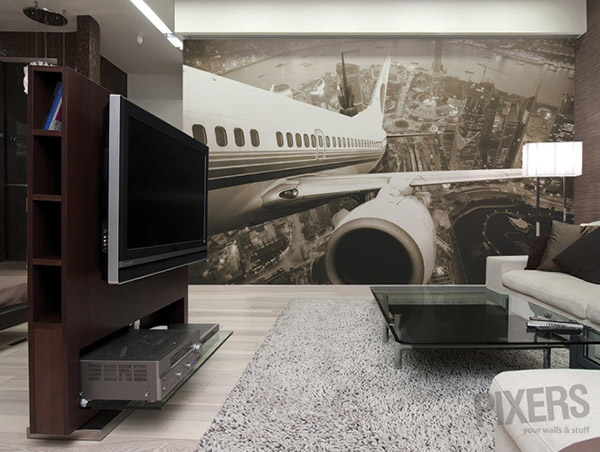 This sepia wall mural will make you feel like packing your suitcase for a trip.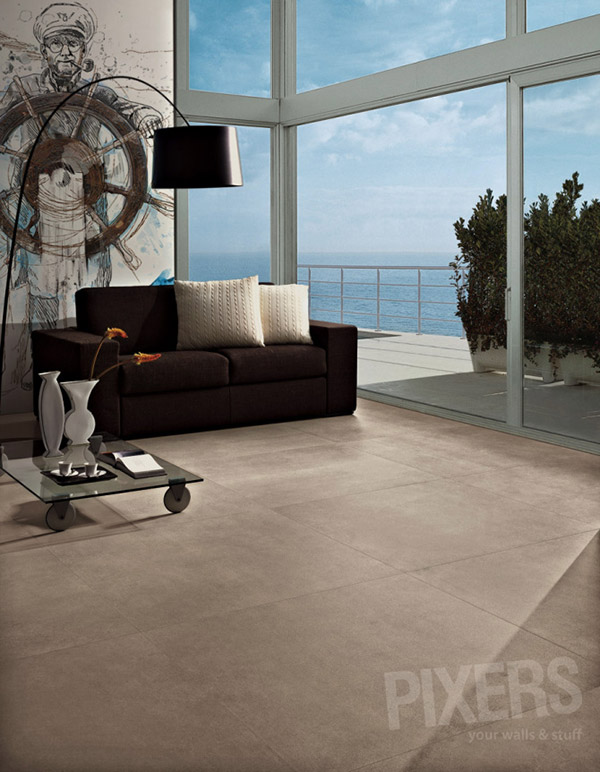 Add an interesting story to your interior with a mural like this one. Just suitable in this space since it looks over the sea.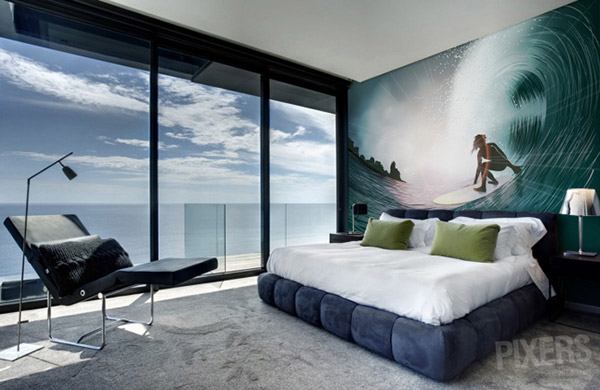 I'm sure that this one would be every surfer's favorite wall mural!
Now tell me, what can you say about the wall murals from Pixers? They really look nice but these are just a few of their amazing collection. They have posters and stickers too that you can add to your walls in other areas of the house. You can also choose the photo you want and have it printed in eco-friendly materials. After seeing this list, do you think you would add a wall mural in your home?