15 Unique Design of Stained Glass Chandelier
A decorative ceiling-mounted light fixture is what we called chandelier. They resemble a form of sophistication because of their beautiful, unique and elegant designs. Providing lighting to the house is the main function of a chandelier and some also used it to add gracefulness to the home. Chandeliers have different types. These types includes wrought irons, modern, contemporary, crystal and glass.
After the 15 Well-Made Stained Glass Window Panel last December, today we will feature another stained glass design décor. But instead of stained glass window panel, stained glass chandeliers will be showcased. These stained glass chandeliers will have different design and color schemes that made them unique. Check out our list below:
Tiffany Style Hanging Lamp Stained Glass Chandelier Light Shade Dragonfly Leaded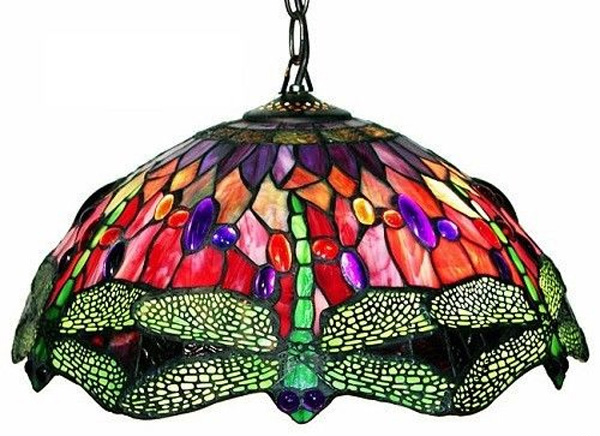 This stained glass chandelier used dragonflies as its main design and just above these, different shapes and colors were used that complimented one another.
Handcrafted Tiffany-style Victorian 2-light Pendant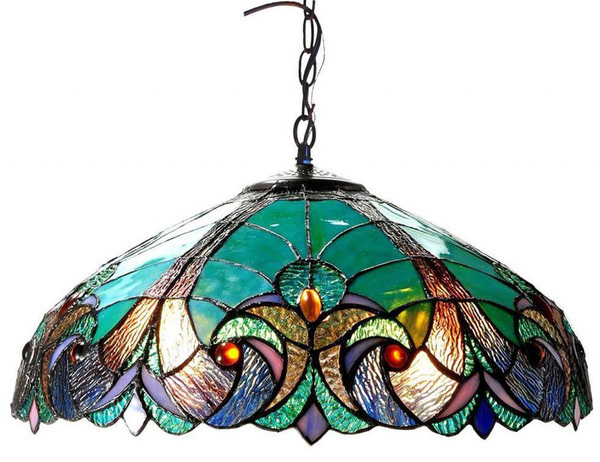 This Victorian-style chandelier was hand-cut with 300 pieces that were bended with different colors.
New Tiffany Sty Stained Glass Chandelier Light Pendant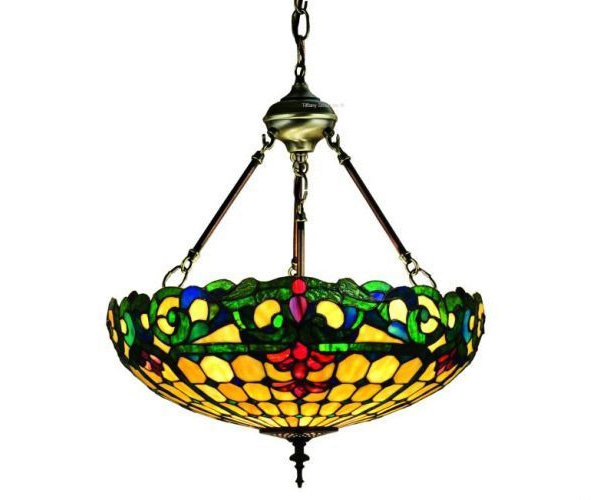 A chandelier that looks like an upside down umbrella with merlot colored stained glass accent, emerald green scrolls and sea blue accents.
Tiffany Style Floral Glass Pendant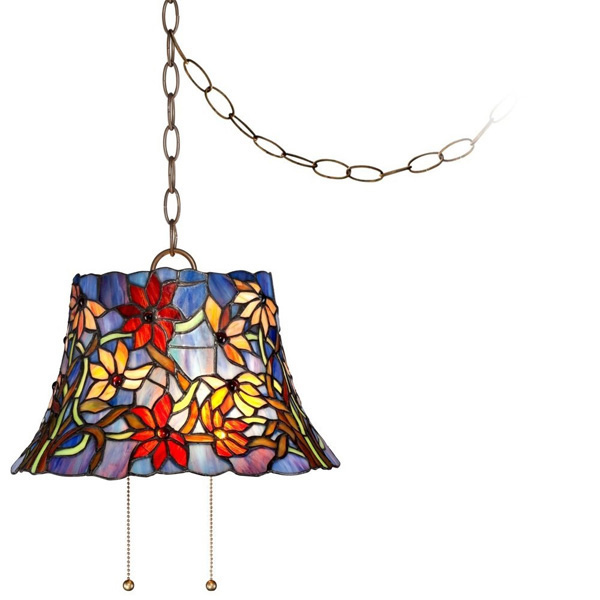 The flowery patterns used in this chandelier stands out beautifully especially because of its cool blue color tones and splashes of warm amber and reds.
Tifffany Style Flora Pendant Light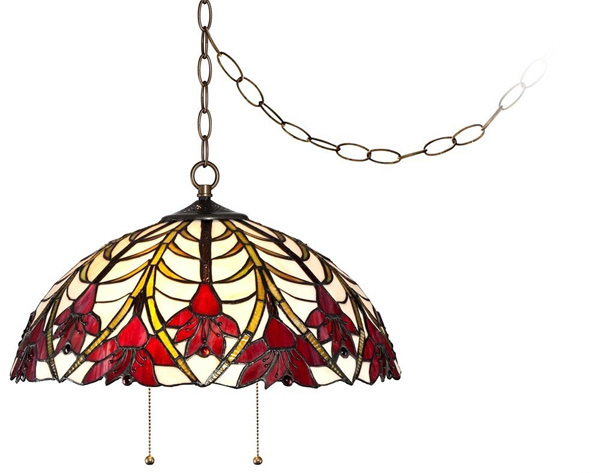 This Tiffany style floral pendant light has two on or off pull chain switches and has simple yet eye-catching design.
Dale Tiffany 3 Light Chandelier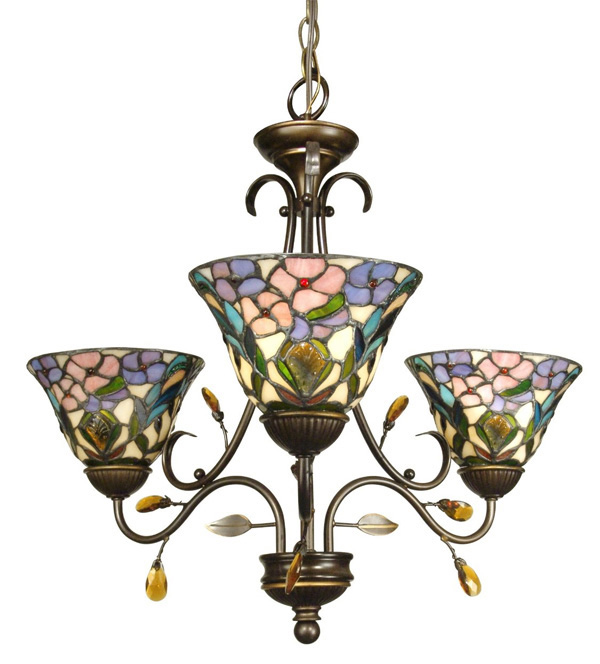 An elegant looking stained glass chandelier with its peony motif and scrolling arms that are antique golden sand finish and leafy accents.
Dale Tiffany Hanging Fixture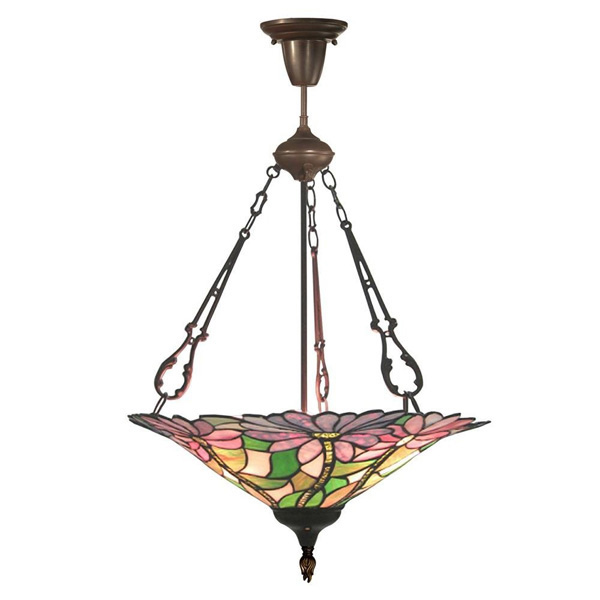 An antique bronze finish stained glass chandelier and with its simple flower design and color scheme.
Adriana Vintage Bronze Six Light Pendant Chandelier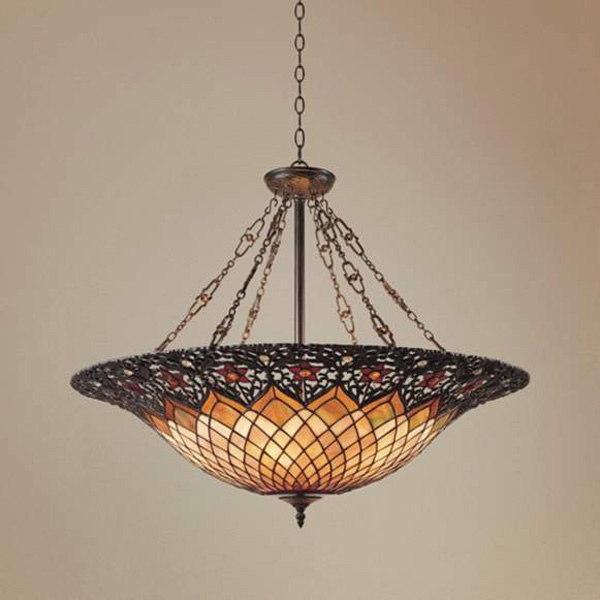 Its decorative chains and bowl's stylized floral glass makes this chandelier vintage looking.
Quoizel Pomez Agate Stone Shade 3 Uplight Chandelier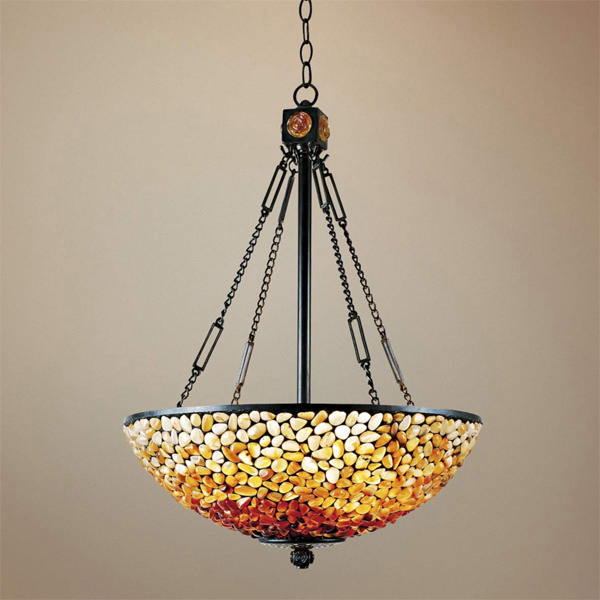 Using genuine quoizel agate stones with 3 different color schemes that arranged neatly create a unique look for this chandelier.
Quoizel Mariah 20 Inch Wide Vintage Bronze Pendant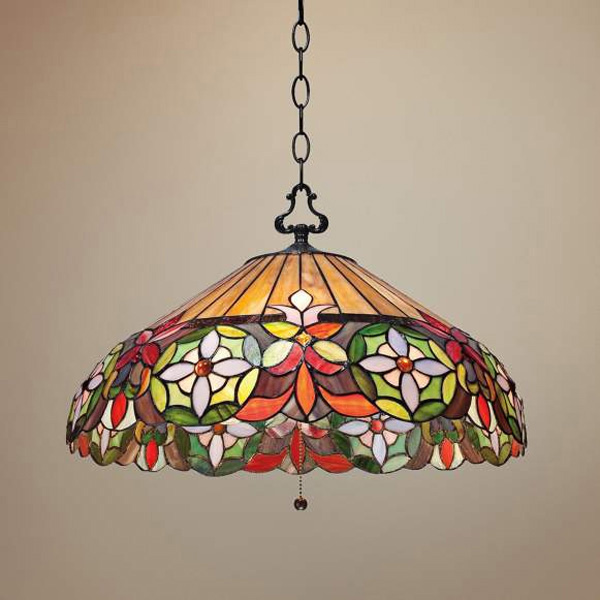 Colorful floral pattern and vintage bronze finished was used for this artistic chandelier.
Mosaic Art Glass 23 and One-Half Inch Wide Pendant Light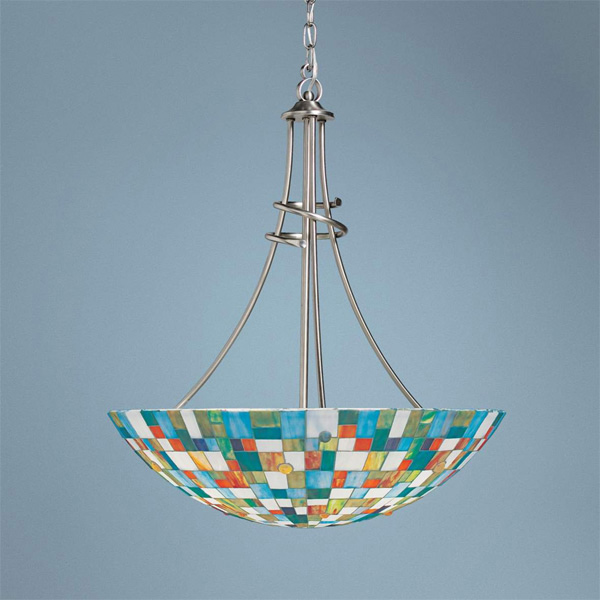 Simple yet artistic pendant chandelier with its colorful and translucent mosaic glass.
Z Lite 3 Light Chandelier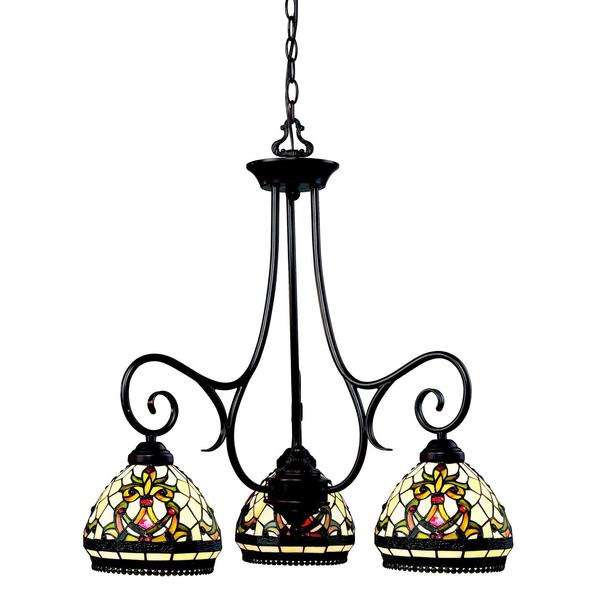 A Tiffany styled chandelier that uses chestnut bronze hardware and simple stained glass design.
Z Lite 3 Light Pendant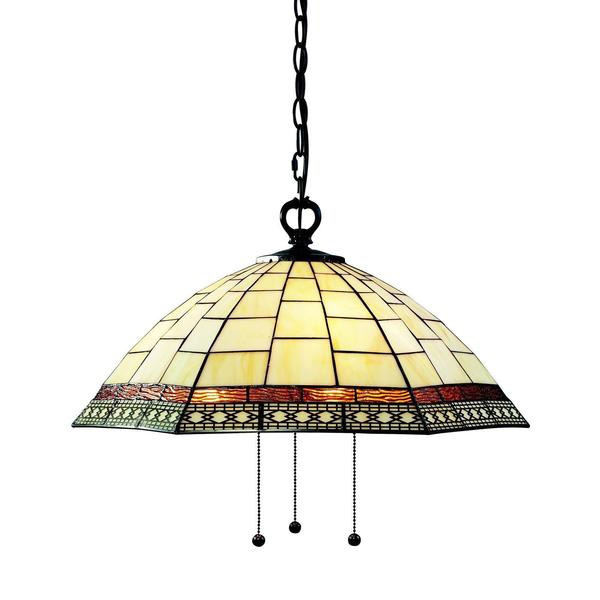 A simple styled chandelier with two different shapes gives comfortable vibes to your home.
Kami 2 Light Vintage Bronze Semi Flush Mount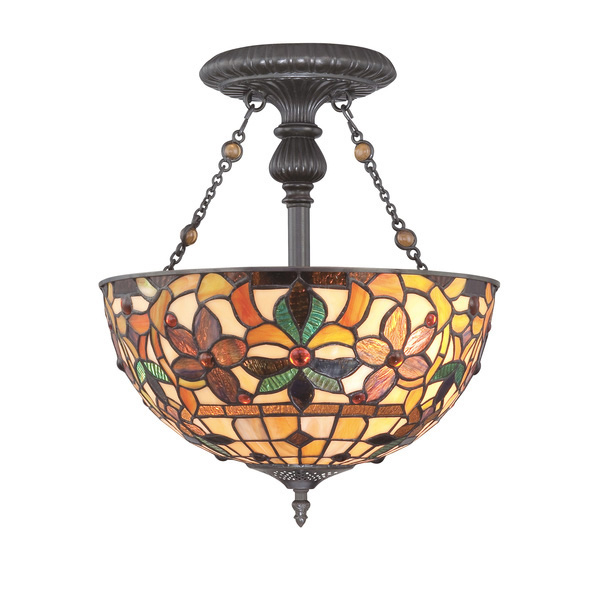 Floral pattern and vintage bronze finish chandelier.
Amora Lighting Dragonfly Hanging Lamp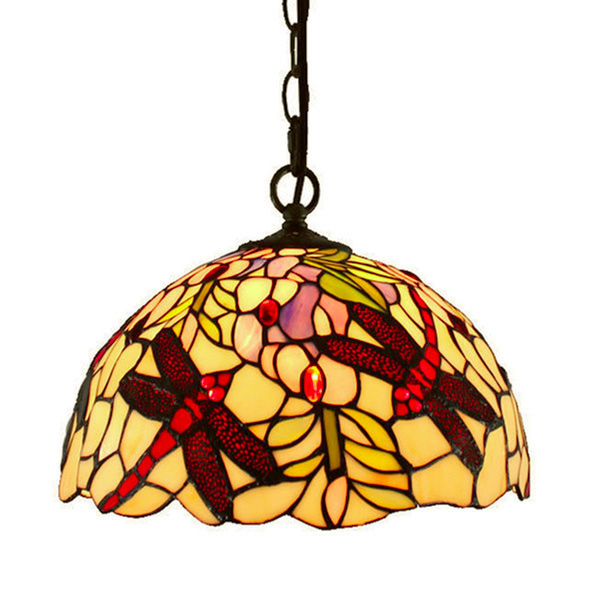 An attractive chandelier with its dragonfly design and opaque background with botanical accents.
Quite a list right? Each were created in different manner but still have the same purpose which is room lighting and one way to add beauty to the room. Chandeliers which come in different sizes have its own beauty that catches the eye. Finding the perfect chandelier must be based on our taste or by the suggestions of design experts, it wouldn't be difficult right? But still, it must also be affordable and durable for long life.