15 Lovely Table Centerpiece Ideas
Merely having a simple table can sometimes look dull. For this reason, some people will put some decoration on it to make it more attractive and this decoration is generally called centerpiece. Centerpiece does not only add liveliness to the table but also brings additional adornment to the room. A centerpiece can be anything as long as it is not too large to avoid difficulty with visibility around the table. It is often made from candle, flowers, candy or fruit, but sometimes it depends on the occasion.
A major part in room beautification is having a table centerpiece, so here are some table centerpieces ideas that you will surely like to have in your room. There are not only simple but these can also be easily created especially if you have the right materials. Take a look at some table centerpiece ideas and tell is which ones fit your style:
Simple Candle Centerpiece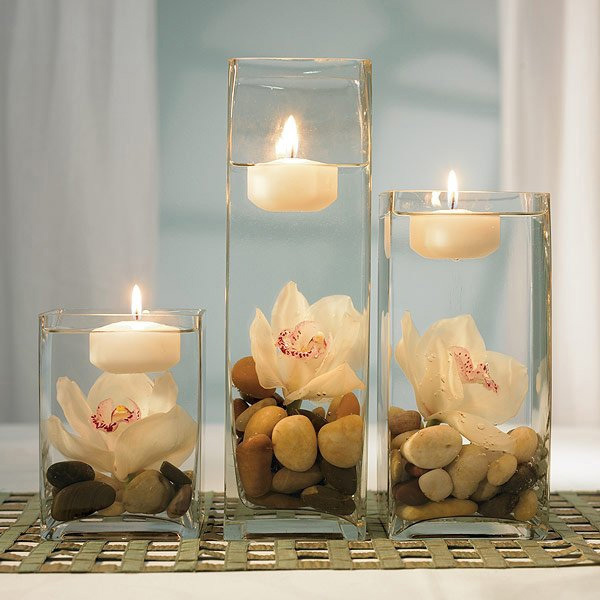 This candle centerpiece does not only light up a room, literally. It has that romantic touch to it.
Fall Table Centerpiece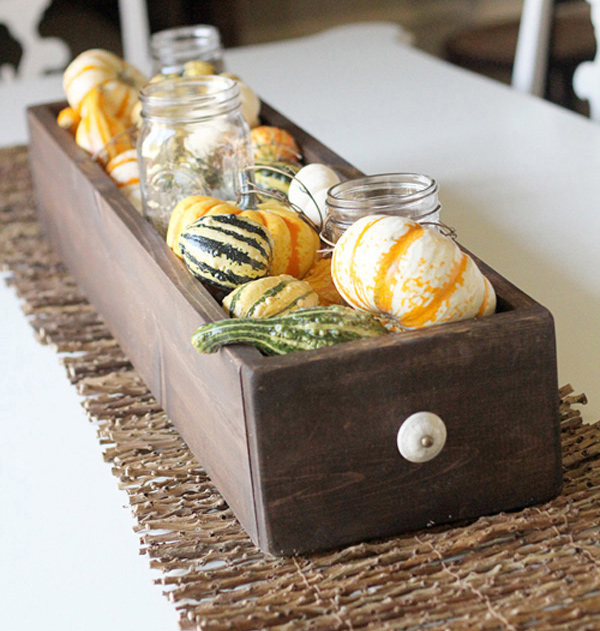 An inexpensive yet beautiful centerpiece isn't quite a shame. Look at this one for example! You can make one of these by using scraps of wood and paint and other materials at home.
Italian Capodimonte Rectangle Fruit Basket Centerpiece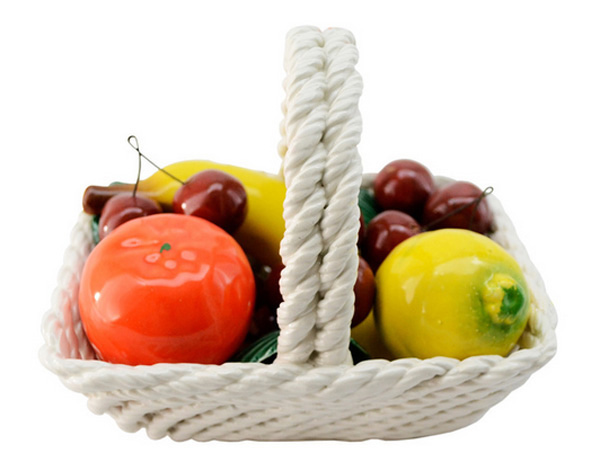 Want a fruit basket centerpiece but afraid of the fruits rotting? Well, try this one out! Aside from the fact that the fruits don't rot, the fruit basket was authentically handmade!
Beautiful Table Centerpiece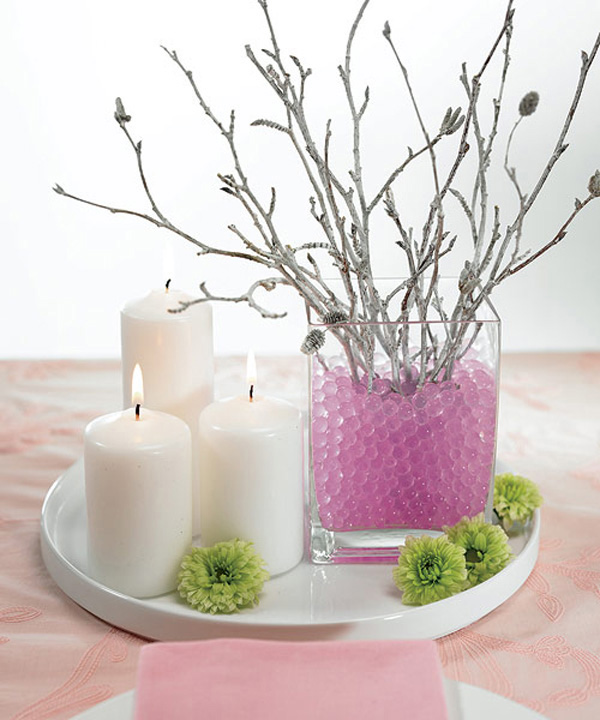 A lovely table centerpiece simply made up of materials that are easy to acquire.
Floral Centerpiece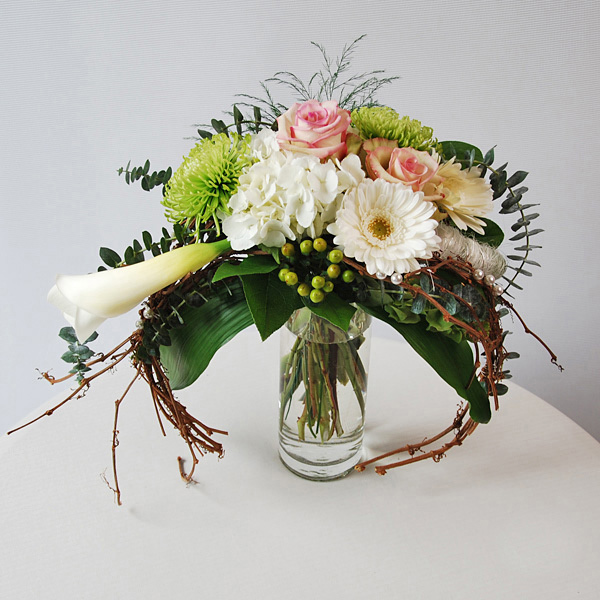 Floral centerpieces are very common. But they could differ with the flower used and the flower arrangement.
Pretty Little Centerpiece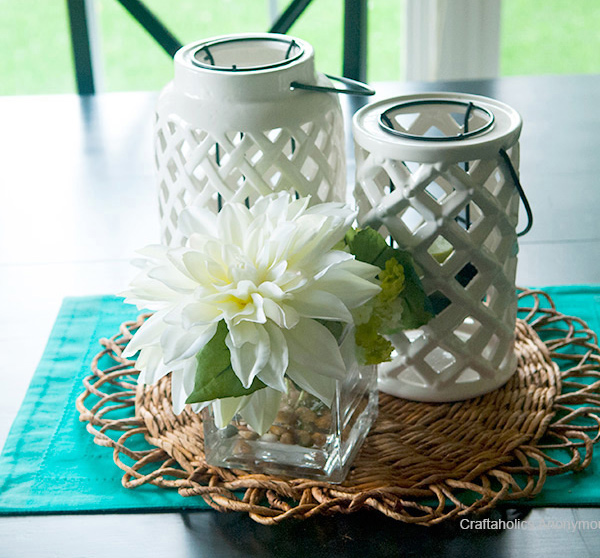 An artistically woven placemat, beautiful candle holders and some flowers put together as one simple centerpiece that surely does not fail to impress.
Blue and Brown Silk Centerpiece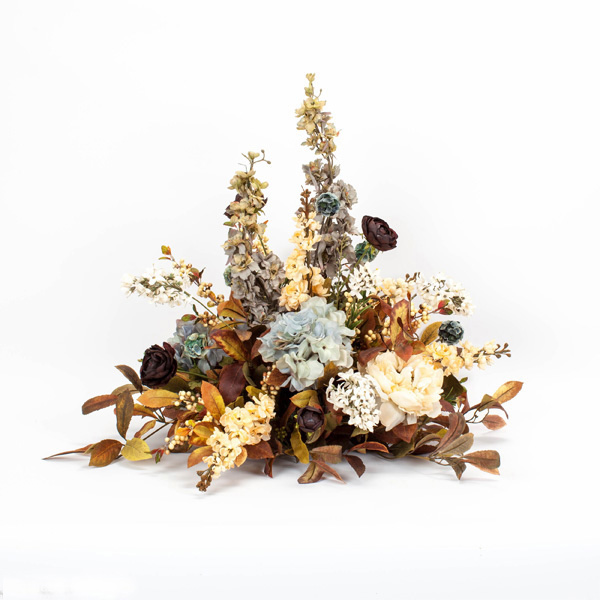 This may look like weathering flowers but these are actually silk flowers. Its "weathering" tone looks stunning.
Gifts & Decor Artisan Deco Bowl and Ball Centerpiece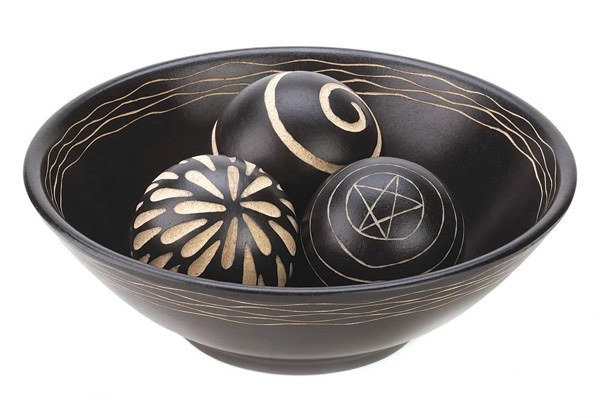 This is a unique centerpiece equipped with the striking colors and carvings that is definitely eye-catching.
Cool Autumn Table Decorations With White Candles On Seed Corn In Tube Glass Vase Design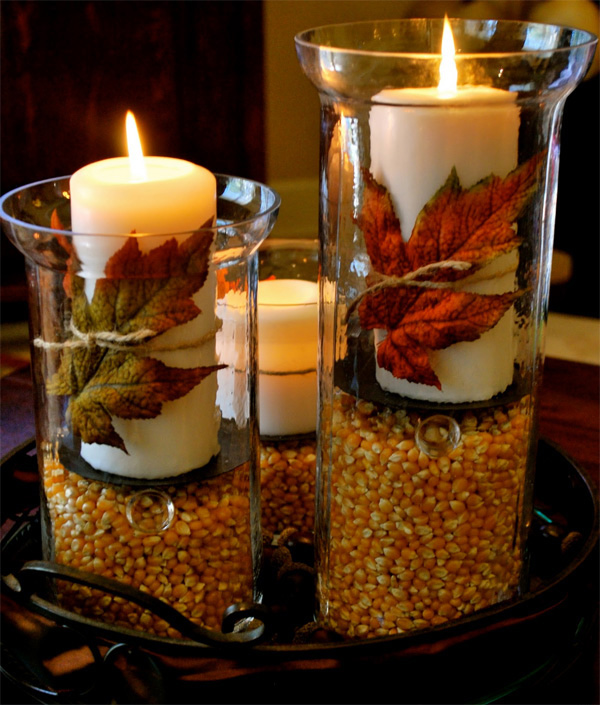 These centerpieces add up a relaxing ambience in a room with its simple but creative style.
White Theme Table Centerpiece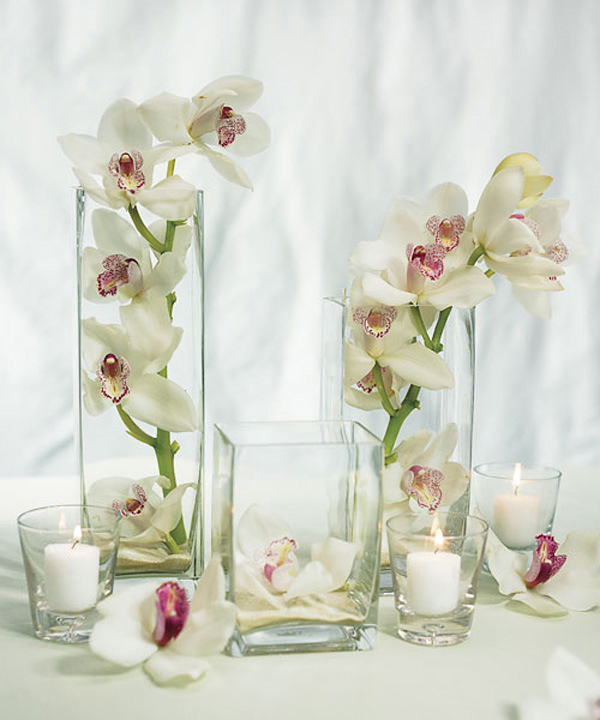 Tired of seeing the same old bouquet floral centerpiece? Try this one! The flowers on this were artistically arranged on glass vases plus the candles are a nice touch.
Seashell Table Centerpiece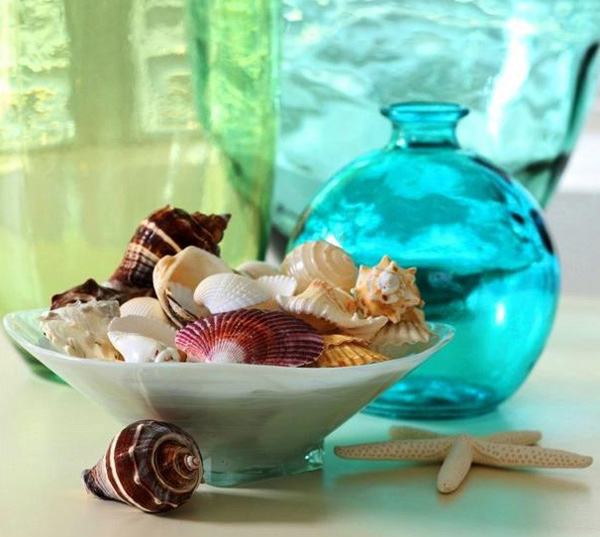 A centerpiece of different kinds of seashells put together in a bowl will definitely separate you from the common centerpieces!
Seashell Candle Centerpiece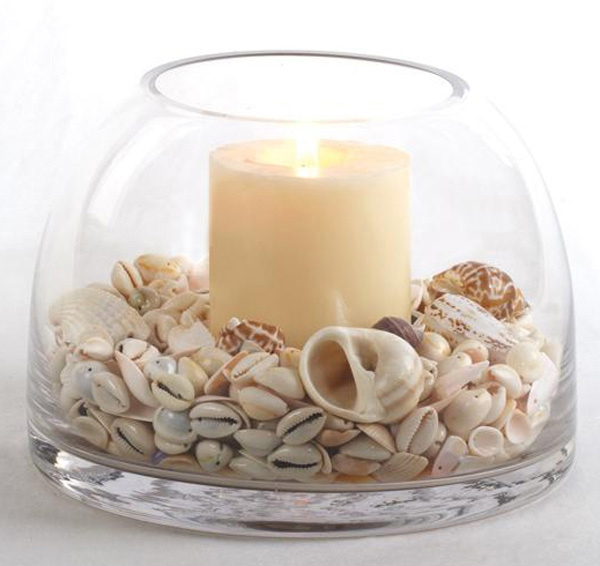 If seashells in a bowl are a unique and different centerpiece, a pretty candle surrounded by seashells makes the centerpiece even more unique.
Floral Easter Centerpiece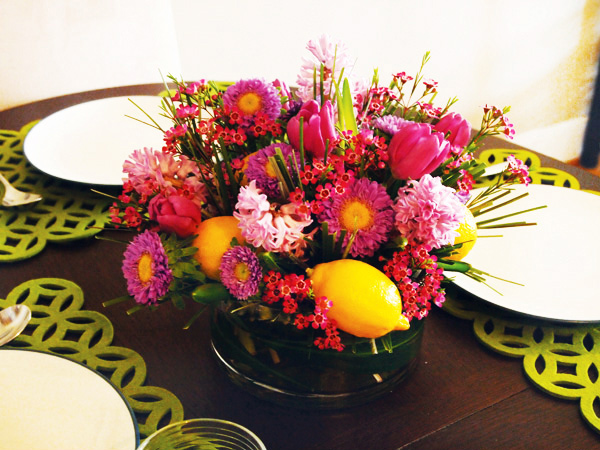 These different sorts of flower were matched together to form this simple but beautiful centerpiece.
Blue and White Table Centerpiece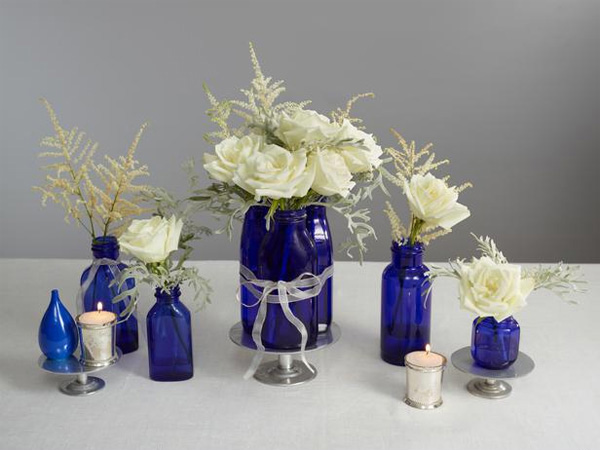 Glass bottles can be used creatively as vases for centerpieces like this one. Elegant flowers lift up the look of this centerpiece.
Easter Inspired Table Centerpiece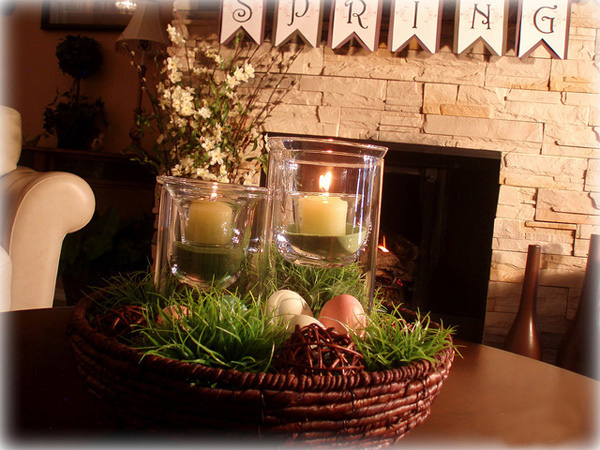 This centerpiece is made for an important occasion, Easter. Hence, grasses and eggs were utilized.
So, how about that? Did it inspire you to make your own centerpiece? If yes, so start and feel free to making your own centerpiece design. Perhaps, other occasions and events can also inspire you to make one for your home.