15 Totally Unique Industrial Floor Lamps
Well, you can never find a modern floor lamp or a traditional one with the same design as an industrial floor lamp. It is unique in its own way and it is easy to identify whenever you see something industrial. Items that fall into this style have steampunk colors.
When we say industrial, you can see a combination of arts and engineering. And you are about to see this in the floor lamps below. These floor lamps have interesting designs that will pop in your space whatever and wherever it is. Now, take a look at what we have gathered below and tell us what you think.
Jasper Floor Lamp Antique Black Gold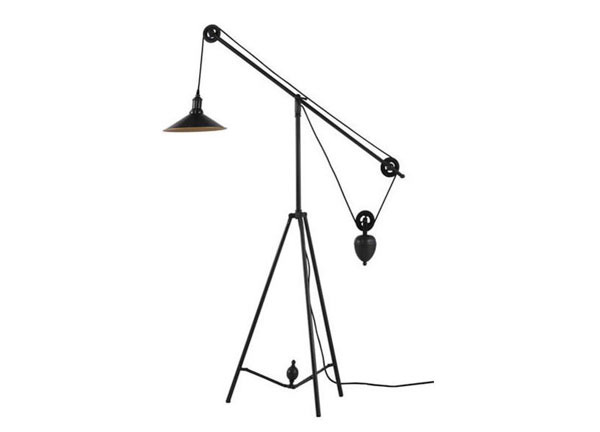 An ingenious synchronized pulley system is used for this floor lamp for that industrial look. Wherever you add this lamp, it will surely be a hit!
Coast Guard Patrol Spotlight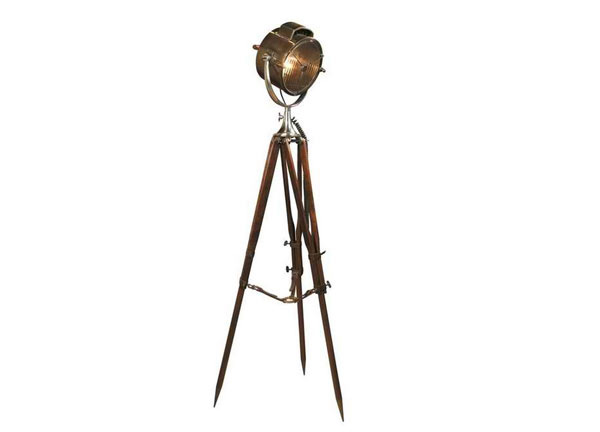 Aside from its industrial finish, the design of this one is based on a coast guard patrol light but this one of course is smaller as a floor lamp.
Telestar Floor Lamp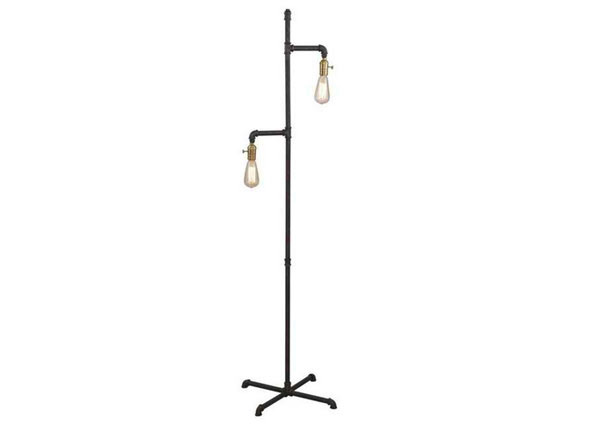 The stand of this floor lamp is like a pipe with attached rustic bulbs.
Industrial Lighting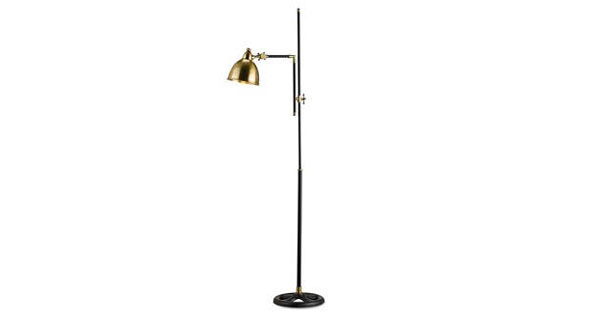 We have seen this industrial floor lamp grace some interior spaces and it does look gorgeous despite that industrial design!
Industrial Floor Lamp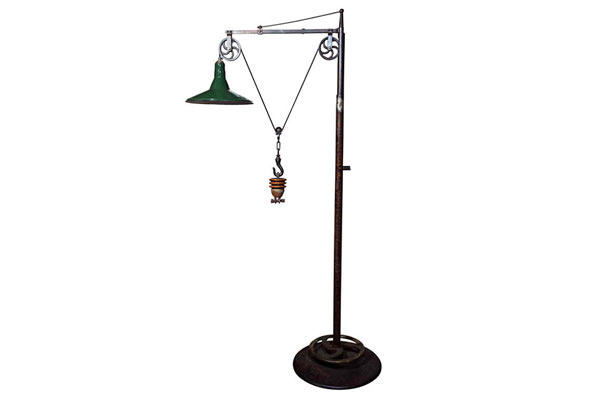 Made from vintage industrial elements of iron and steel with an enameled shade.
Industrial Cage 3-Light Arc Rust Floor Lamp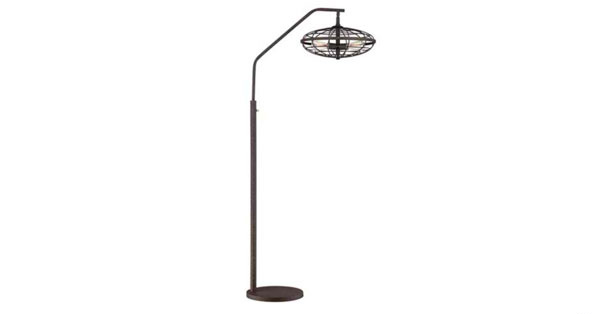 Edison bulbs are used for this floor lamp to complete the industrial vibe.
Industrial Floor Lamp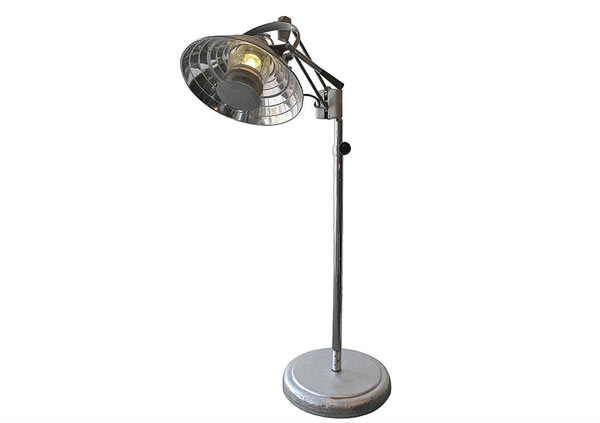 This one gets the look from an adjustable operating room floor light.
Bruno Double-Arm Floor Lamp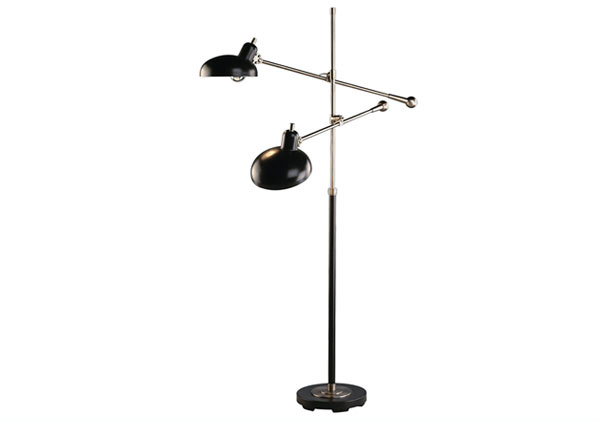 This floor lamp has a clean industrial design that looks back to 1930's in Europe. It is also versatile with its adjustable booms.
Bardwell and McAlister Movie Light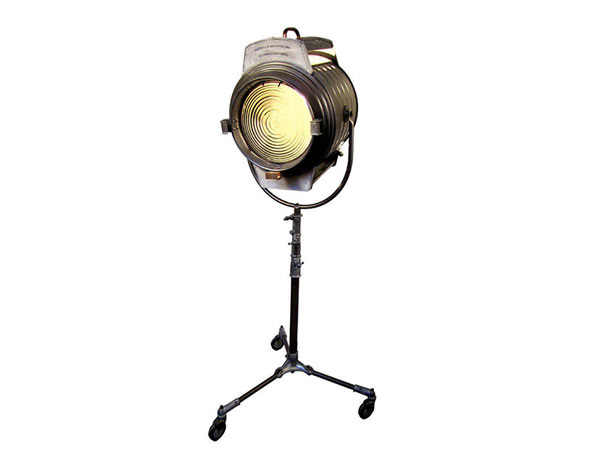 The look of a movie light in the mid 1900's is adopted for this floor lamp. It has an on/off dimmer.
Pharmacy Floor Lamp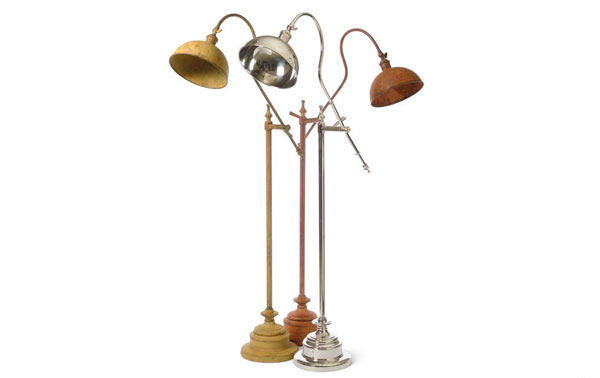 You can choose from three different finishes: Polished Nickel, Rust Patina and Mustard Patina. Whatever you choose, it will still bring a graceful industrial character to your space.
Original American Industrial Floor Lamp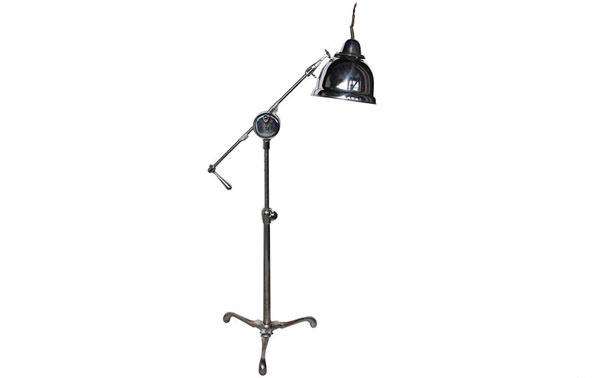 This really is an industrial piece made from metal with a bit sheen in its finish.
Industrial Flexi Tap Light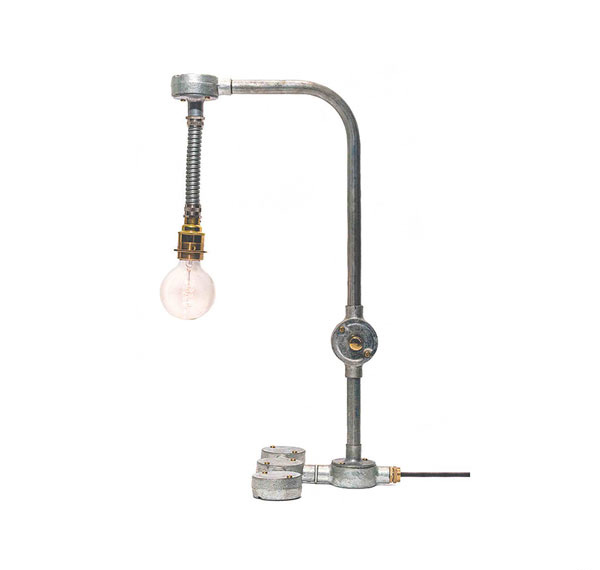 A stunning industrial light that is handmade from steel tube. It comes with vintage filament light bulb.
Illuminating Thumbprint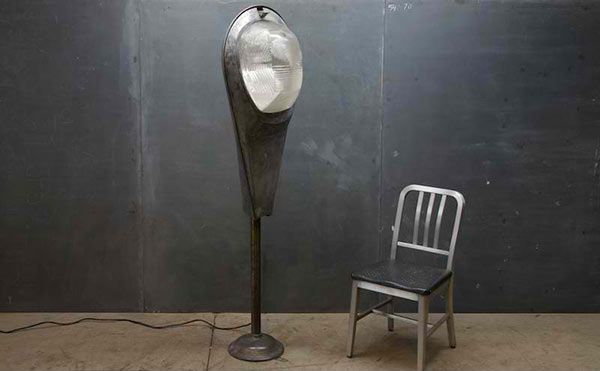 Well, it really looks like a thumb and huge one at that. It also looks like made by aliens but it is just an industrial floor lamp made by some guy.
Pair of Industrial Style Search Lights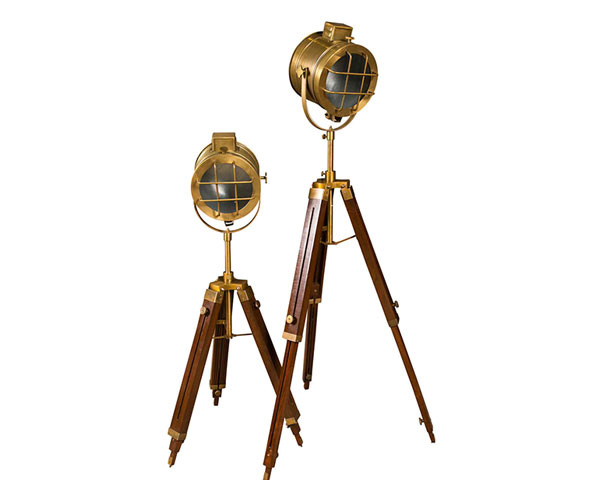 Brass adjustable floor lamps with wooden tripod stands. This one is beautiful and is one of our favorites in the list!
Pair of Polished Steel Industrial Floor Lamps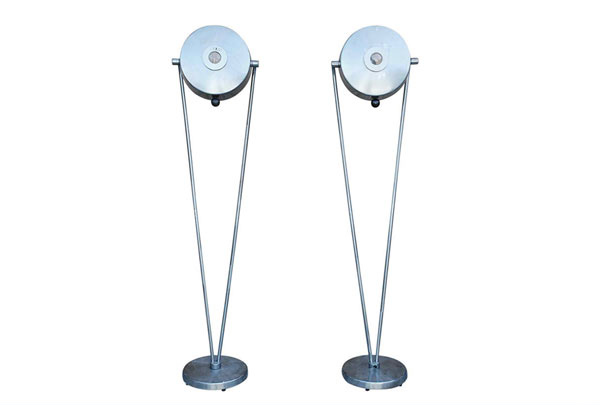 It isn't a sculpture. It is an industrial floor lamp with swiveling diffusers.
What can you say about these industrial floor lamps. They really have a different design but once you see these in an interior, you will appreciate it even more. So, why don't you peep into industrial living rooms so you will have ideas on how you can use lightings like this and how to pull-off an industrial style. Be back here on Home Design Lover for more lighting design inspirations and ideas!