20 Artsy Ceramic Vases for Home Decors
I believe that all vases are art forms – on their own way. Whatever the design a vase has is pretty much an art created by the designer; this is whether the vases we are talking about are done by hand or by a machine. Because of mass production, we all know how much expensive handmade decors are, so we usually opt for the next best thing – imitation. Of course, we do not want to promote piracy or whatnot but we can't deny that they already exist.
I can't tell you which ones on this list are handmade or machine-made, but one thing I can positively say is that they are fabulous and nifty! 20 Artsy Ceramic Vases for Home Decors may not be as expensive as the original vase you saw but they will surely appeal to you, just check them out!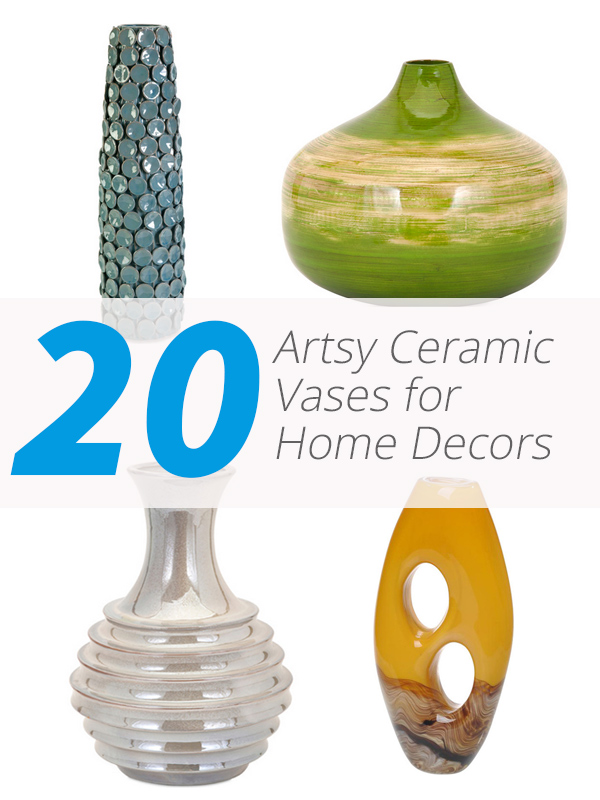 1. Agean Tall Ceramic Vase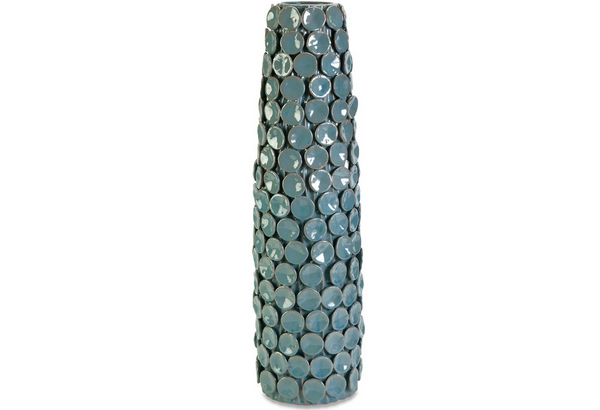 This tall Agean ceramic vase sure has that interesting texture that will surely catch your attention, right?
2. Yellow Ceramic Vase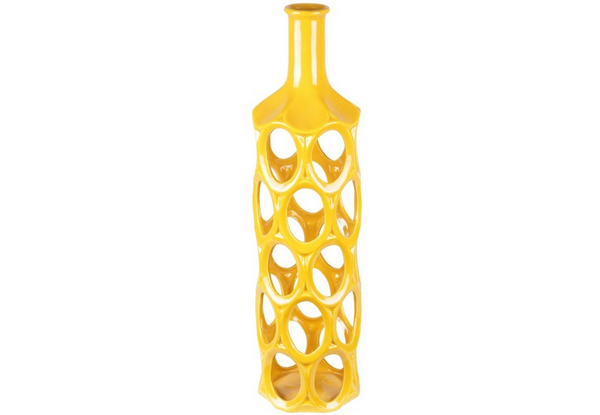 This ceramic vase with holes in them come in different colors and I know that you will finds something for you!
3. Dana Ombre Large Bamboo Vase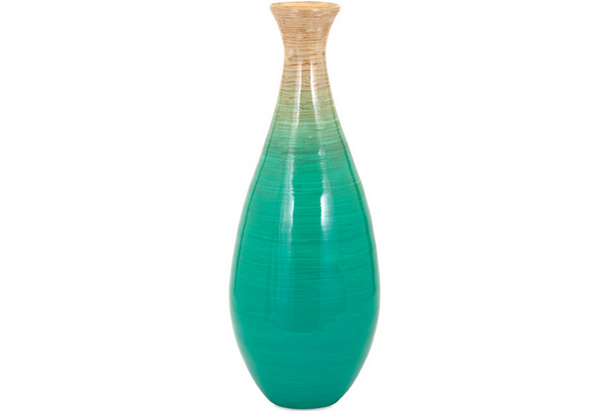 When ombre became popular, IMAX sure made sure to make one that blends well with the fad in the season.
4. Ethan Small Copper Leaf Vase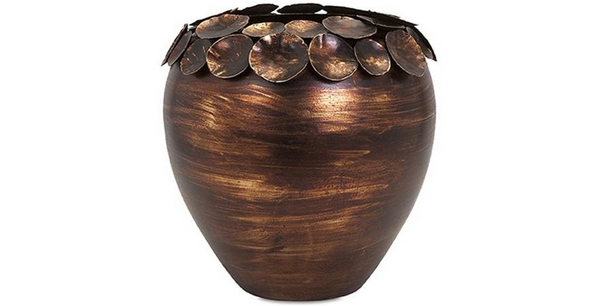 This bronze vase is quite unique and actually eye-catching!
5. Estela White Shell Vase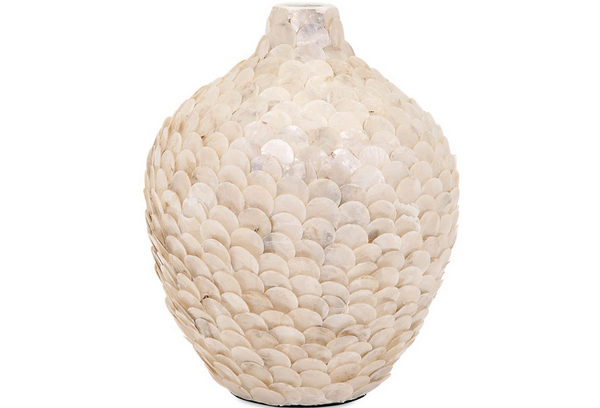 The color and aura of this vase is quite similar to either a bird's wings or that of the clouds – it is just pretty!
6. Brown and Yellow Pebble Accented Ceramic Vase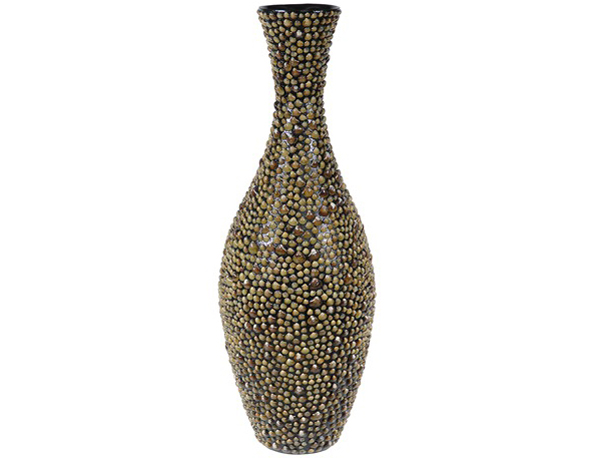 Talk about unique and lovely vase design – take my money Crestview!
7. Emil Short Bamboo Vase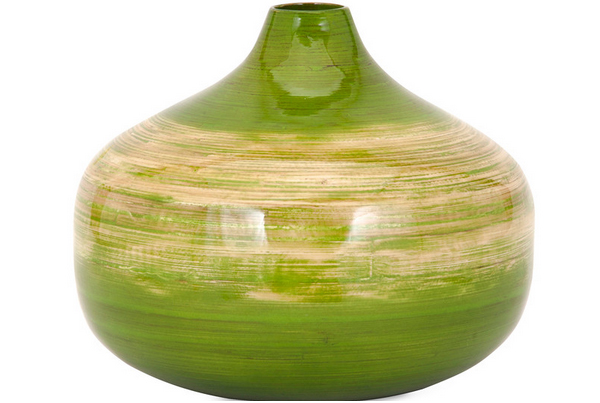 The color mix in this ceramic vase looks fancy as it looks very ethnic or native.
8. Matte Silver Ceramic Vase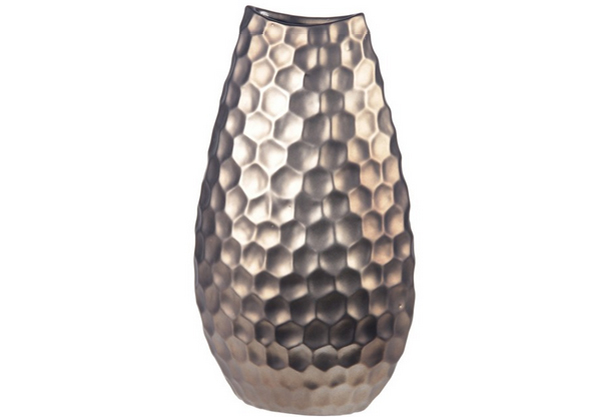 If you like silver decor in your house and breaks, this one might actually work for you!
9. Feathered Oversize Vase
The feather-like look and feel to this vase is actually convincing right? Although you have to be careful of cuts; this sure is pretty!
10. Mauritius Aluminum Fan Shell Vase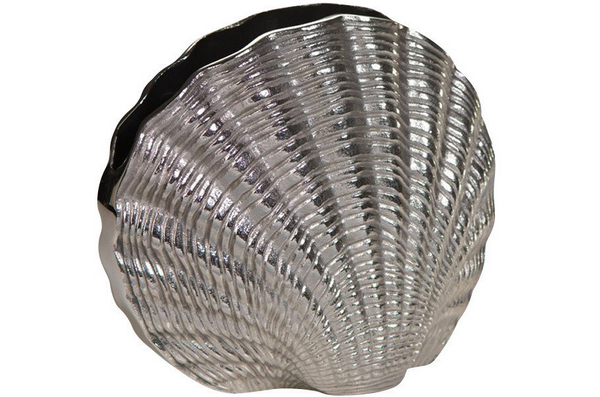 Want a sea-themed decor for your living room, Mauritius may be ideal!
11. Nikki Chu Metallic Vase, Short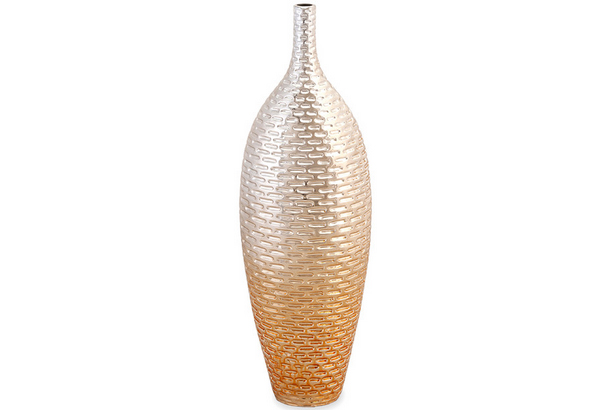 This metallic vase is quite a simple but catchy piece of decor that would make one's living room a view!
12. Green Artisan Glass Vase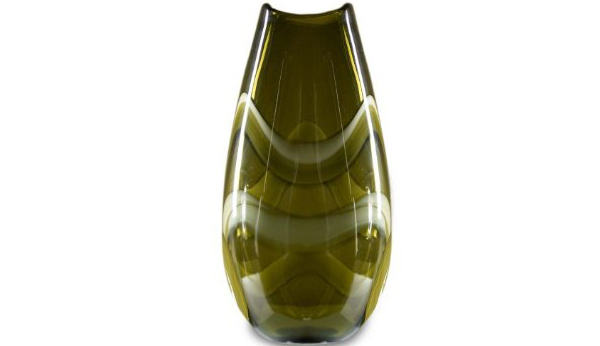 Artisan-themed decors never go out of style, that's for sure! Just look at how cool this one is!
13. Orchid Vase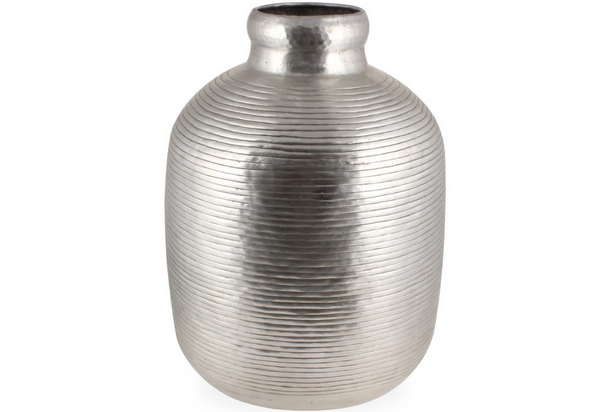 Fancy a chubby silver vase?
14. Punti Vase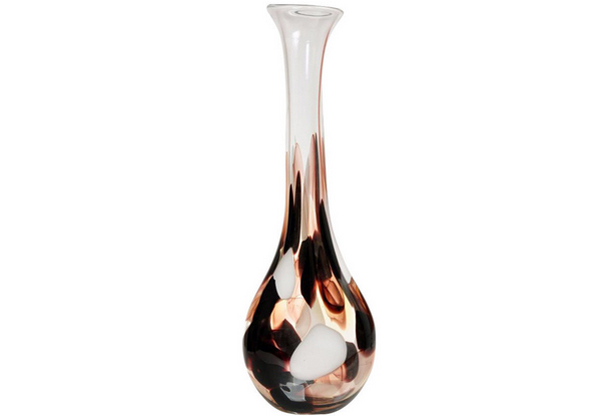 I'm not sure how this one was made but it is really beautiful!
15. Rebecca White Cutwork Flower Vase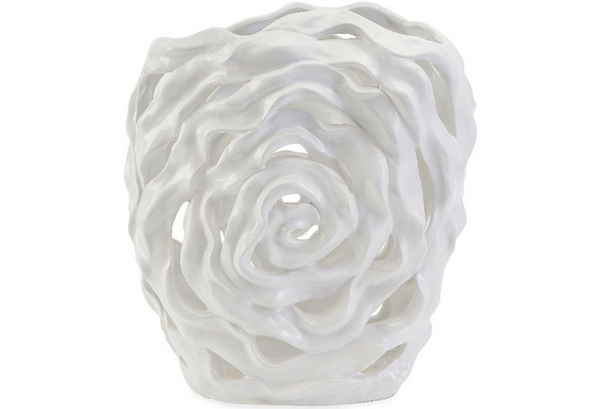 The floral cut of this vase is really pretty!
16. Horizon Amber Free-form Vase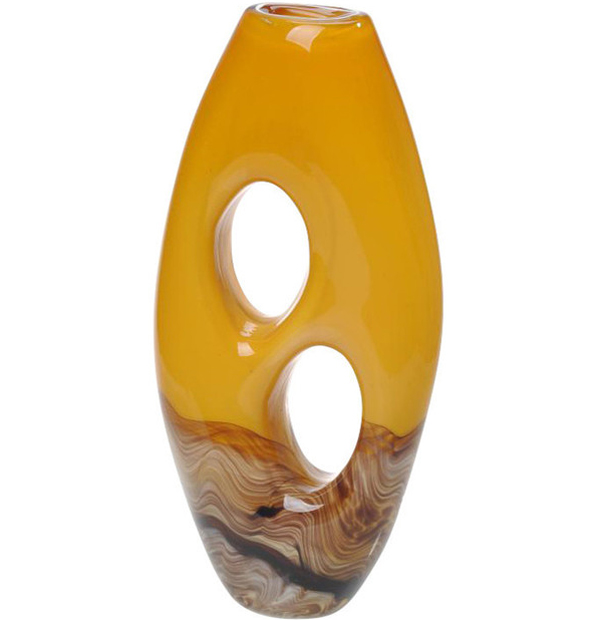 The color that came out of this vase is actually interesting and beautiful even when it is just so simple!
17. Versailles Fluo Amphora Vase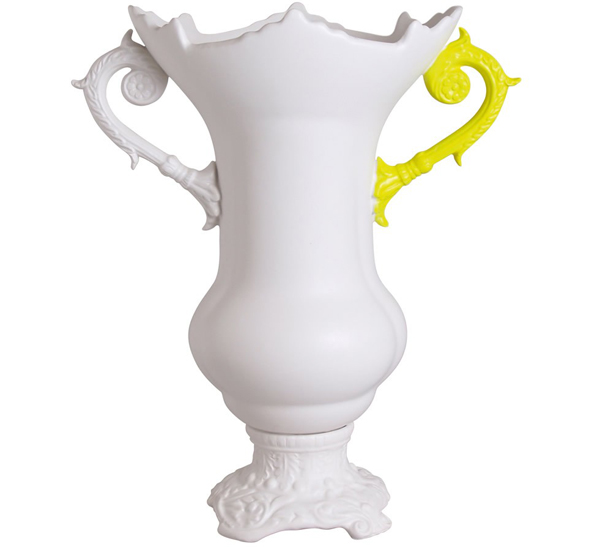 This sure is one interesting work of art that I have seen. I mean, it looks really common except for the way it added a yellow handle when the vase is all-white.
18. Sarina Cutwork Vase
How do you find vases that are cutwork? I mean they are intended to house plastic flowers or plants because obviously we can't add water to this vase, right?
19. Silver Ceramic Vase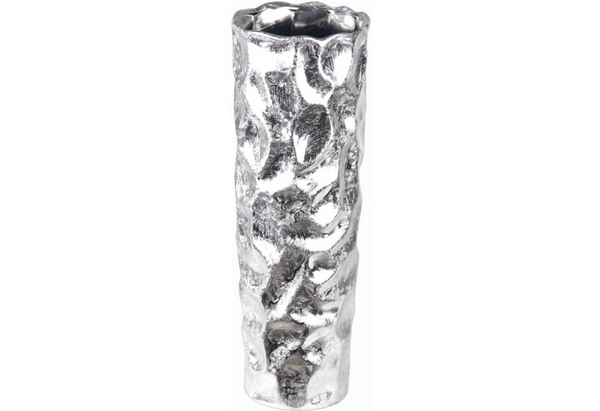 Ceramic vases' designs sure has come a long way; just look at this silver vase that is looking rather like the moon's face.
20. Dagan Vase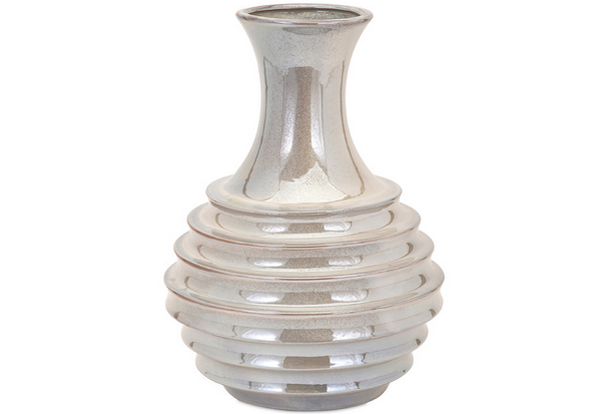 Last but not the least, one simple round-body vase that can both be useful and decorative!
I guess that you have already seen the interiors with vases that was created way back and I actually liked it myself! I mean, it is quite different from the Ceramic Vases for Home Decors that we have here today, but the fun and creative ways that these vases were designed may be the best treat we get out of just looking at items on the list! Tell us what you actually think of these lists guys!