15 Seashell Ceiling Lights to Illuminate Your Space With Natural Sparkle
Adding home decors that come from organic materials would give our homes a different feel as it extends natural's beauty to it. How much more if the decors we add are crafted by the hand which means that these items were made not just through their efforts but also through their creativity and love. Well, that doubles the value of the item. That is why, hand-made decors from natural materials are considered treasures whatever they are from lighting to area rugs.
We are going to showcase some home decor today that is made from sea shell. We are sure that you will love these seashell ceiling lights because they are remarkably crafted and have a certain level of beauty that nothing can ever equal. Well, the mere fact that these are made of shell really makes the difference. But you will be captivated by the beauty of the ceiling lights themselves when all the little sea shells were combined and stringed together!
Capiz Seashell Tubular Pendant Lamp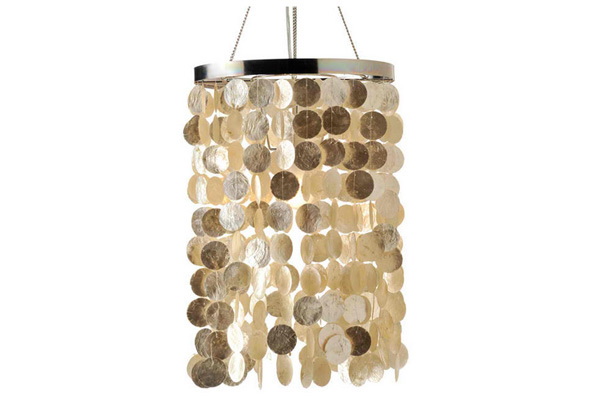 Lighten up your room with this timeless pendant lamp hand made from dozens of Capiz seashells.
Hallandale Coastal Beach Seashell Petal Glass Drum Pendant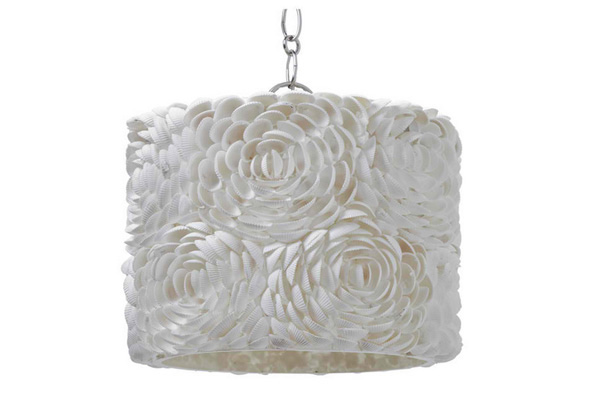 Oh, how lovely! You will seem like picking flowers from the ocean with this pendant light with a shade that forms a bouquet of flowers!
Capiz Petal Flower Pendant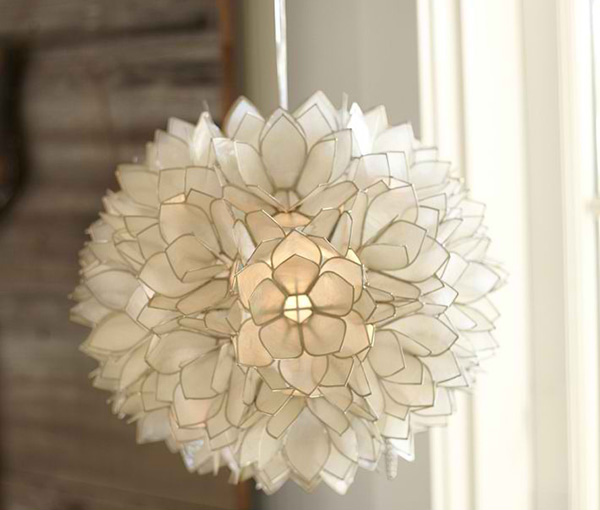 A luminous lotus flower is made from hundreds of Capiz shells which are trimmed with polished nickel!
Brownlip Seashell Pendant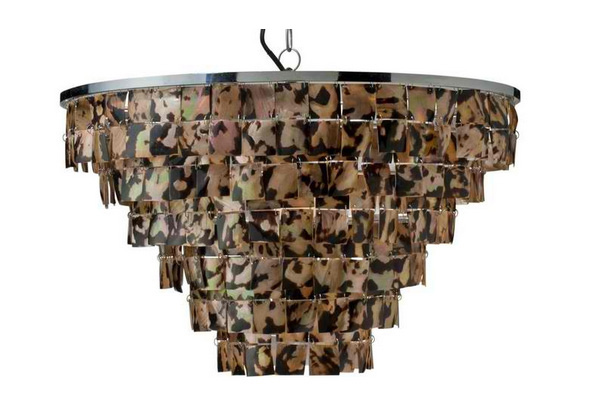 Hand cut brownlip seashells with a concentric and stepped arrangement of the layers give this pendant an art deco feel.
Inverted Pendant Lamp in Bubble Seashell, White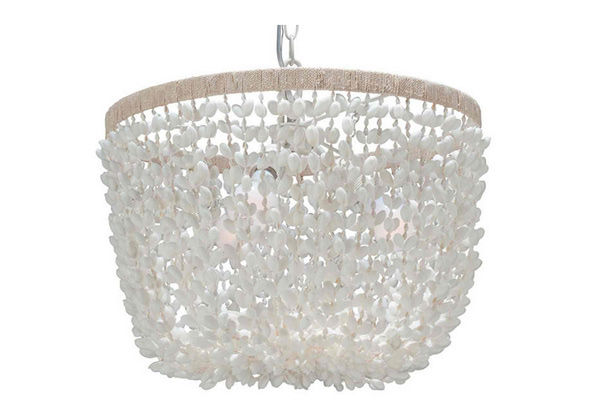 Illuminate your favorite setting with natural sparkle from this beautiful basket fixture crafted from a hundred hand-set bubble seashells.
Capiz Pendant Lights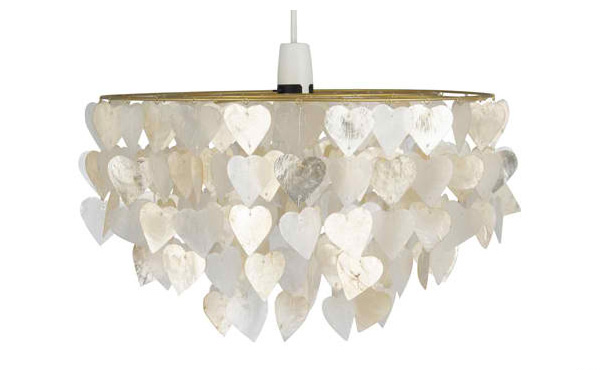 Spread some love to your interior with this heart shaped Capiz shells that hangs from the lighting!
Seashell Ceiling Mount Light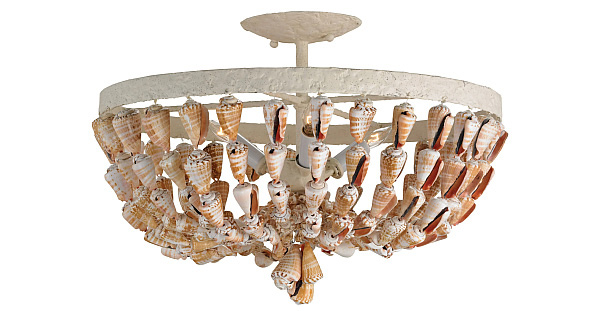 If you have a shorter ceiling, then this ceiling mount is best for you as it feature draped strings of natural seashells.
Small Manor Capiz Seashell Chandelier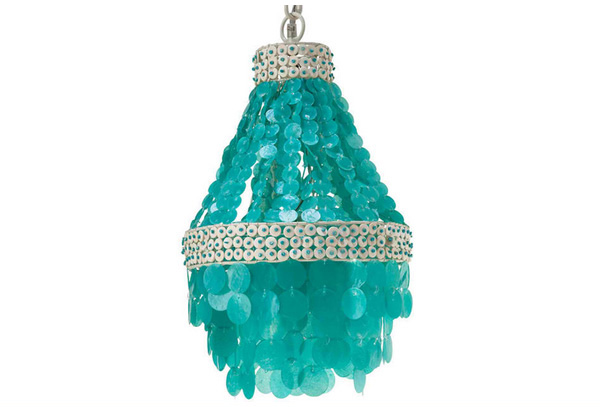 Made of Capiz shells, coconut disks and beads, this turquoise lighting is a sure charmer! This gives the feeling like every day is a beach party.
Black Magic Crystal and Pearl 19″ Wide Pendant Chandelier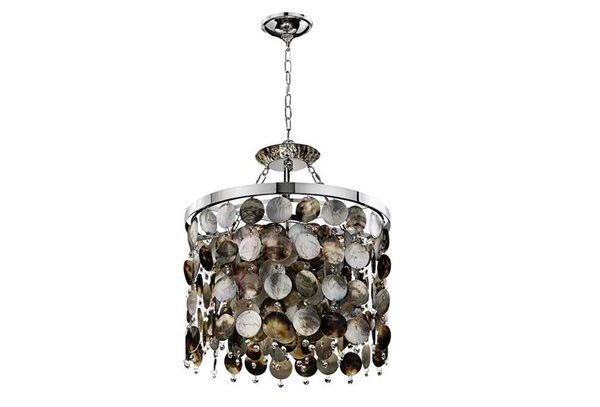 Alternating large mother of pearl seashells and clear Danube crystals were used for this pendant light. The shells and crystals both catch the light in different ways that complement the other.
Capiz Pendants light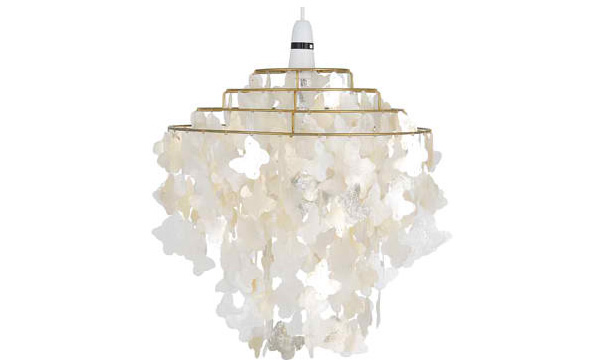 Butterfly shaped shells on your ceiling will add some flattering appeal to it.
Fun 11 DM Pendant Light by Verpan – Verner Panton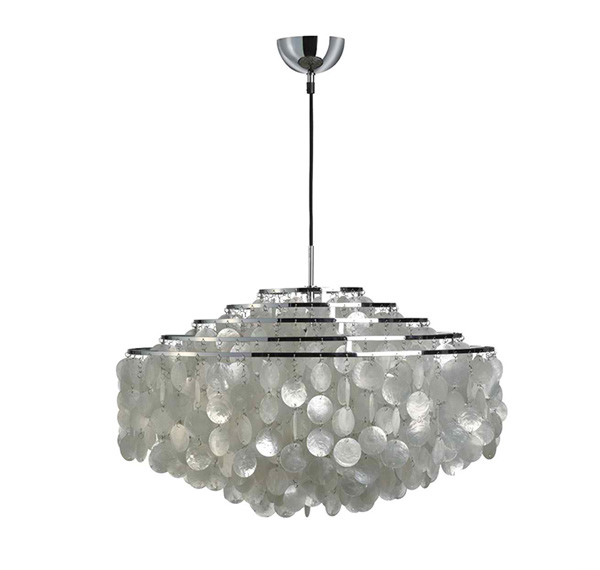 Layers of seashells were arranged on circles to get this stunning look for a pendant light.
Large Rectangle Hanging Capiz Pendant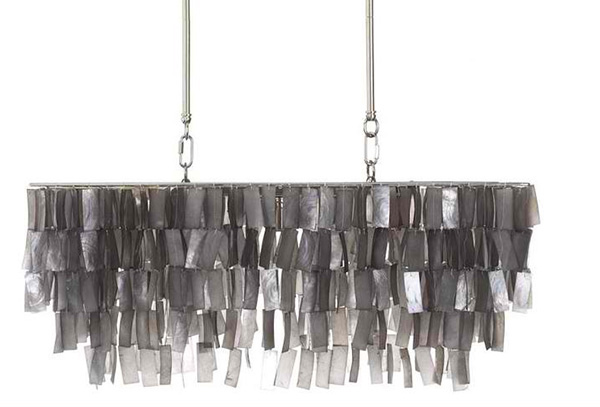 Natural Capiz shells in gray were used for this contemporary pendant that would look great for an ocean-themed room.
Worlds Away Croc Capiz Shell Ball Pendant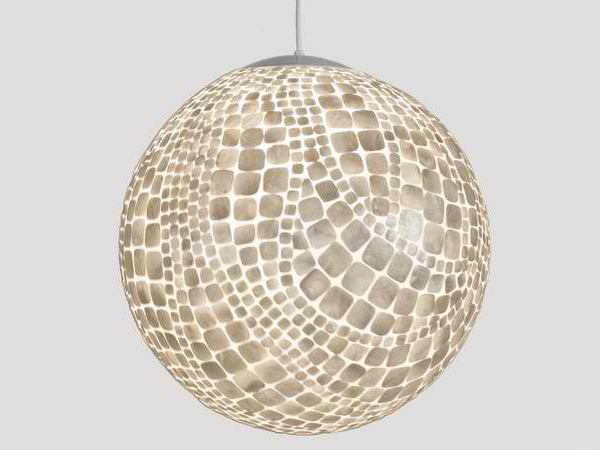 Mimicking the look of a crocodile skin, this pendant light is a sure win for beauty and style!
Worlds Away Capiz Shell Floral Chandelier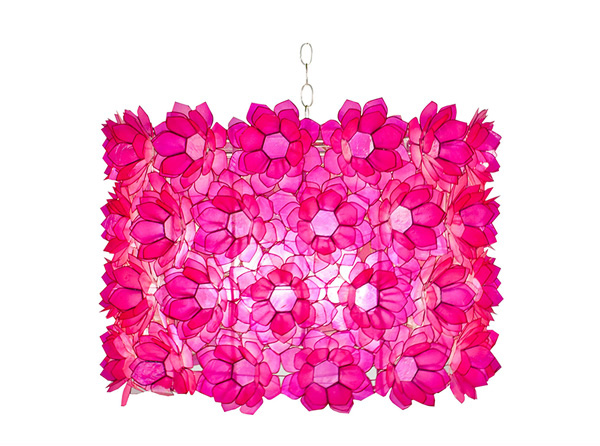 Pink is pretty but when you mix pink, shells and flowers, you get a dashing pendant light like this!
Worlds Away Capiz Shell Drum Pendant – Clara Small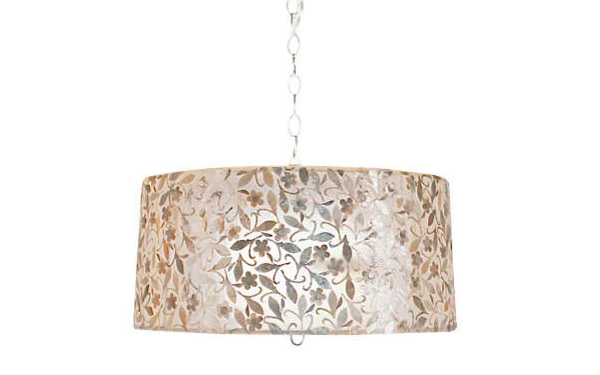 This is a small inlaid Capiz drum pendant with internal double socket for 2 60 watt bulbs and a diffuser and is indeed beautiful with the floral design!
This list will make you go pearly shell because of how gorgeous each ceiling light is! We like each of them especially that they have some unique appeal in them that will not be duplicated in any other piece. That is the beauty of hand-made organic materials! You can also try using stained glass chandelier for a different style of shell lighting but is as lovely as this one!