15 Different Valance Designs
Decorating homes is a fun activity. Either we redo our entire house or we do some renovation in a specific area – but for today, we will be talking more about linens, fabrics and prints! Aside from throw pillows, curtains are home decorations that make use of fabrics. They would come in various styles, prints and colors.
We have listed 15 valances from different manufacturers and designers. Whether or not valances are making a comeback, we have to admit that they really look good paired with our curtains or drapes. Window treatments – whether piped, pleated, puddled, or plain–add fluidity and softness to a room's hard edges. And in terms of practicality, they add privacy and light control. They also can help conceal a room's flaws or accentuate its charms. Take a look at the list we have for you!
Tracy Valance Pattern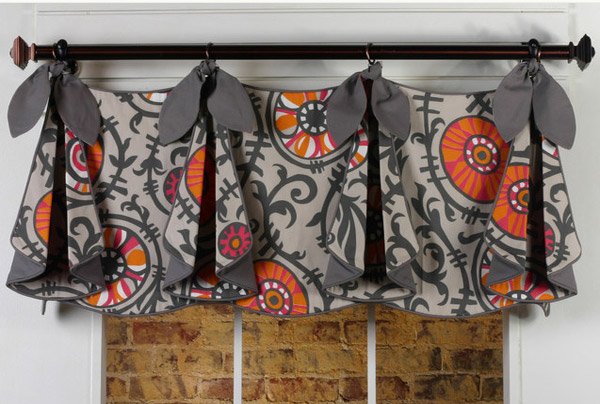 This is an easy-to-construct valance and can be adapted to fit any size window. It can be installed on knobs with post adapters or on a curtain rod with rings. This valance is also reversible.
Arbor Valance Designs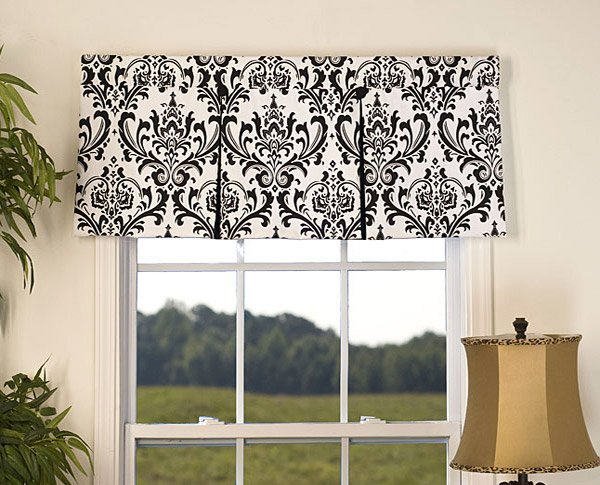 Accent your window with this traditional double pleat valances. This window fabric features a black and white print.
Bleu Fleur De Lis – Pelmet Style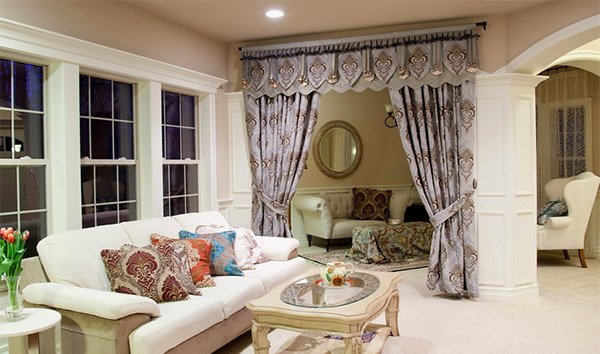 This ultra-soft chenille damask curtain set deliciously paired with modern cool Himalaya blue with classic fleur de lis pattern.
Bleu Fleur De Lis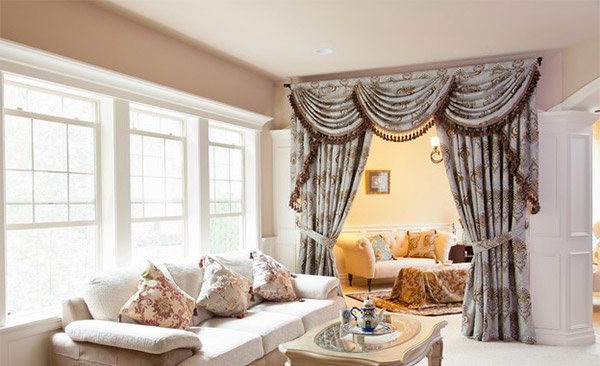 Add elegance to your bare windows with this ultra-soft chenille damask curtain with valance. The two panel valance of classic fleur de lis pattern adds sophistication to a room.
Mist Cheshire Tapered Valance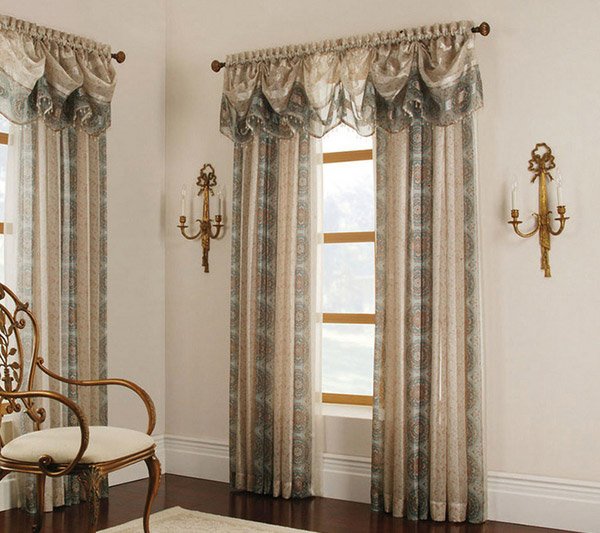 Mist Cheshire Tapered Valance has brilliant tapestries of flowing color with vibrant blends of rich earth or regal tones.
Brylanehome Valance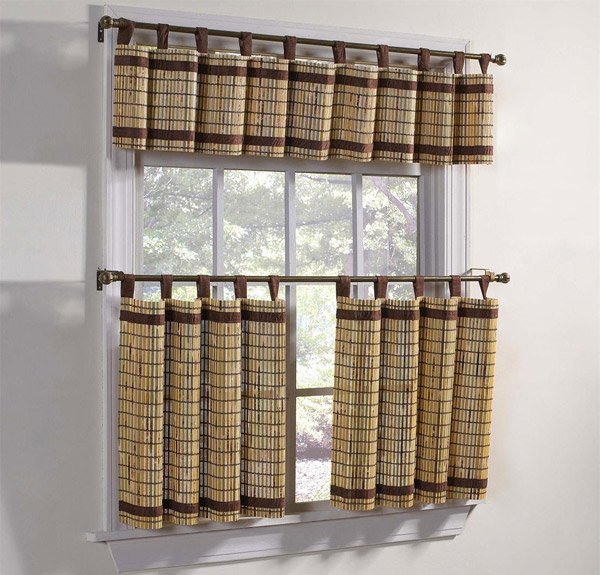 Our Bamboo Tab Top Valance is at its best when paired with our bamboo tab top panels or our bamboo tiers. It helps to elegantly filter light and is a great eco-friendly option for your home.
Blue Salon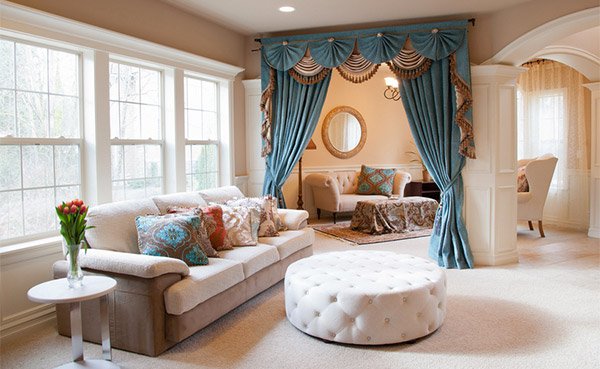 The decadence and sophistication of the Romantic Era are reimagined in this Paris Salon fan style blue chenille swag valance curtains.
Haley Valance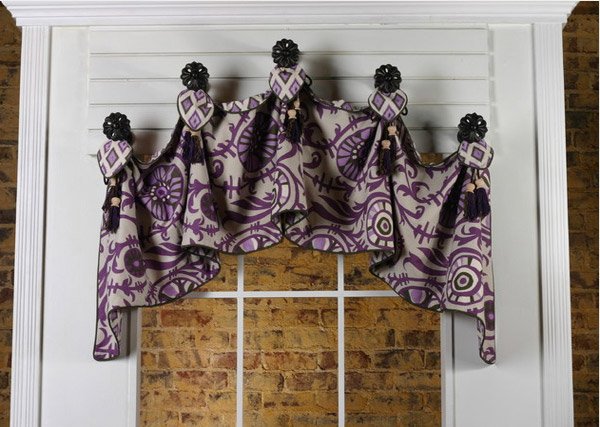 Haley's unique design with medallions is a tricky touch but is good and is a fashionable window treatment.
Duchess Rose Swag Window Valance
Feel like royalty with the pleasing colors and regal design of the Duchess Rose Swag Window Valance. Lined, polyester swag valance is solid color with gold, stylized floral embroidery; a gold satin band accents the bottom.
Abigail Valance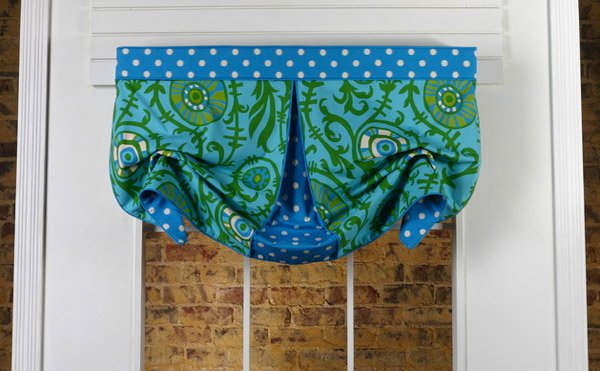 The Abigail valance takes on a different personality depending on the fabrics used. This one would be adorable in a girl's bedroom.
Window Topper Valance Lined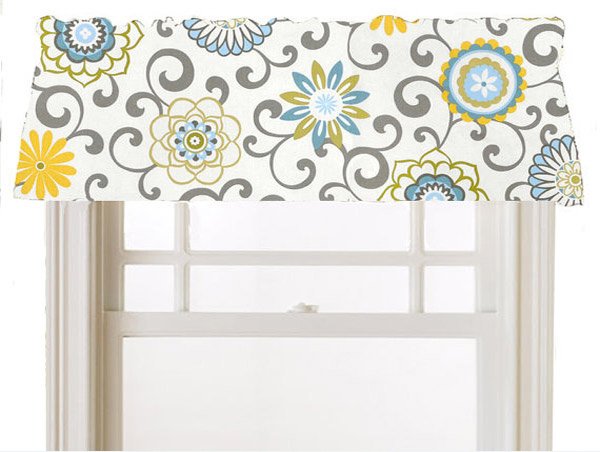 This topper valance has mod flowers of grey, white, yellow and light blue for it motif. Pretty and simple which is suitable for any home!
Color Classics Waterfall Valance
The combination of paradise pink and beige for this grand window curtain and valance showcase grandeur and rich colors.
Manor Hill Mirador Window Valance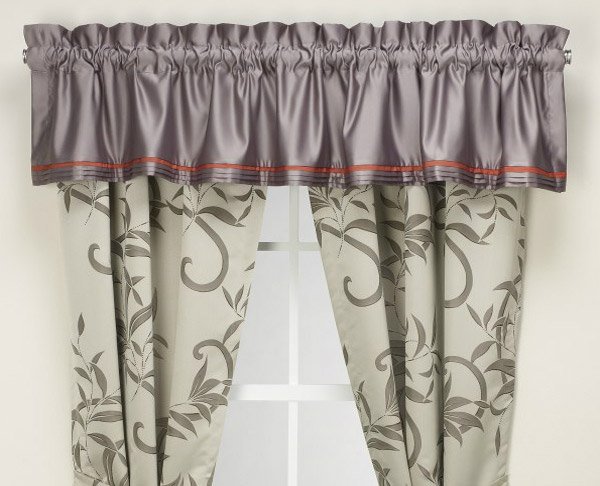 Red and a modern platinum gray combine with stunning results on these luxurious Mirador window panels and valance. The panels feature elegant leaves strewn about in waves, while the valance offers a stark border of red amongst pleats.
Portia Wide Curtain Pair with Sash Tie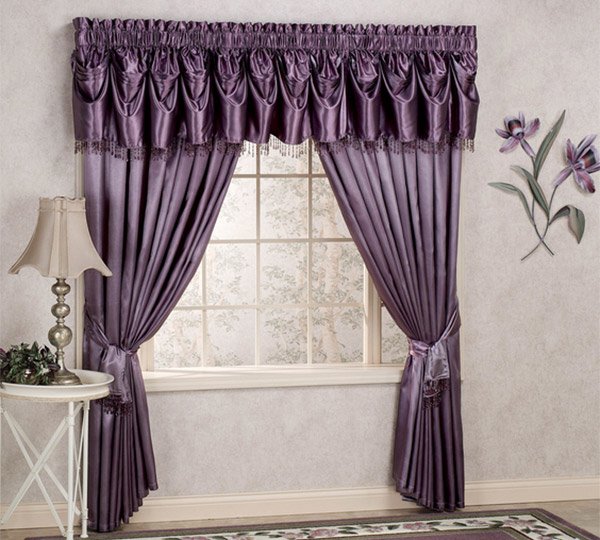 Polyester satin Portia Window Treatment brings visions of French cafes and grand ballrooms to mind.
Louis XVI Royal Red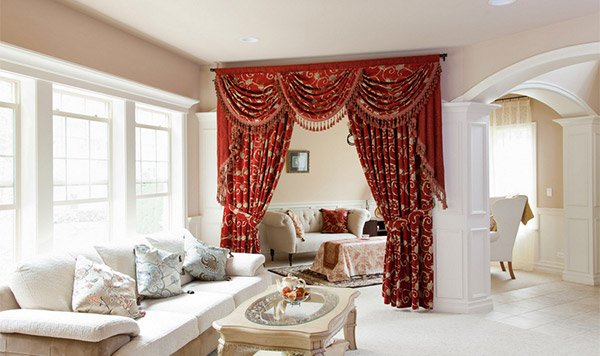 Feast your eyes upon the decadence and regality of this luxurious red valance design drape set. This sumptuous piece features pole style swags outlined with red tassel fringes. Make a statement with this unique and impressive window treatment.
Valances are the little bit of fabric that does a big job. It hangs across the top of a window, adding softness, color, and pattern to a hard architectural element. Purely decorative, a valance helps establish a room's style. At its most basic, a slip of fabric can be attached to a rod with clip rings. For more detail, add pinch pleats and we hoped you liked the 15 Colorful Valances For Your Living Rooms and you can also check 15 Modern Drapes For Your Homes we featured yesterday for more inspiration.