15 Interesting Industrial Wall Clock Designs
Clocks are seen everywhere especially in areas where we spend our time in. This is to make sure that we will be aware of the time wherever we go. That is why, clocks are done in different styles. Doing this will lessen the burden of waiting for time and it can also be an added decoration to your house. Now, if you are looking into having an industrial themed bedroom or interior, then this list of clocks we have today is for you.
For sure, you have seen other designs of clocks but there is something we call industrial. This may be linked to materials or items that can be made by some processes. You would see gears, rusts and other elements that will make a clock look industrial. Come take a look!
Howard Miller 30″ Large Wall Clock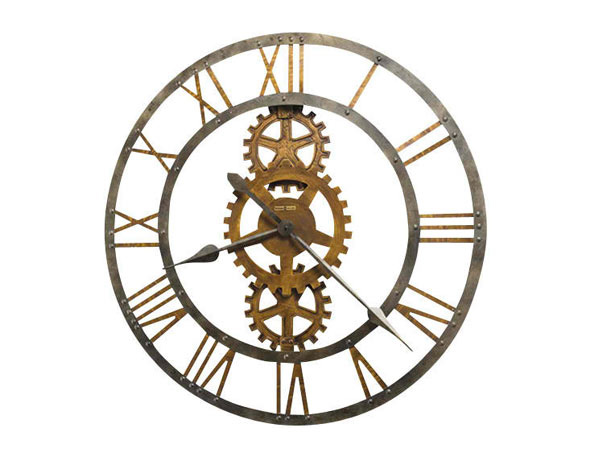 Not just a clock but a sculptural art for your wall with cast metal gears and numerals are finished in antique brass.
Frank Lloyd Wright Exhibition Typeface Wall Clock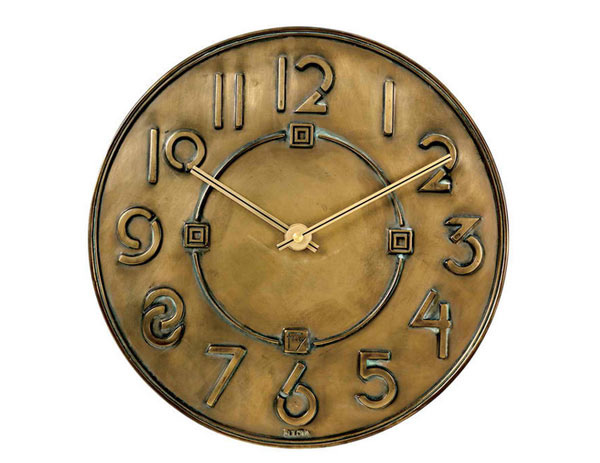 Arts and Crafts inspired clock that has a cool vibe that will suit most any space.
Powell Wooden Wall Clock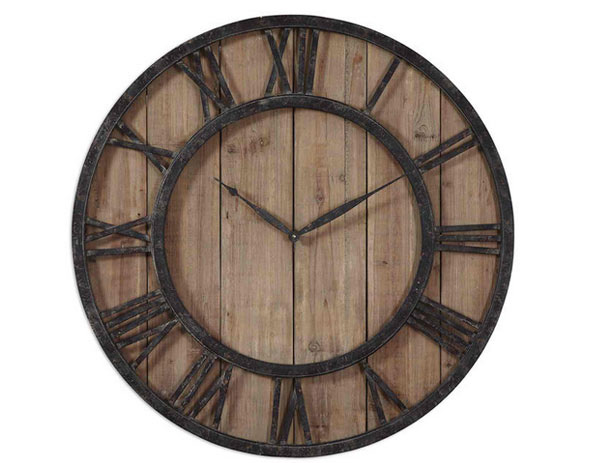 Rustic dark bronze metal details and gold highlights accentuate aged wood panels that form the clock.
Howard Miller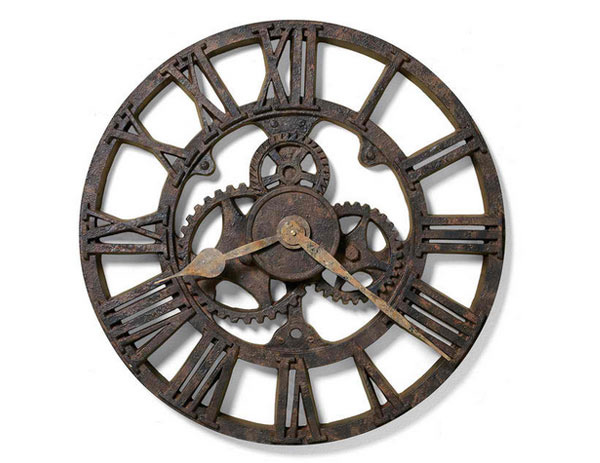 Rusted, antique timepiece is evident in this 21″ molded polyresin wall clock which is a perfect addition to your walls.
Rusty Movements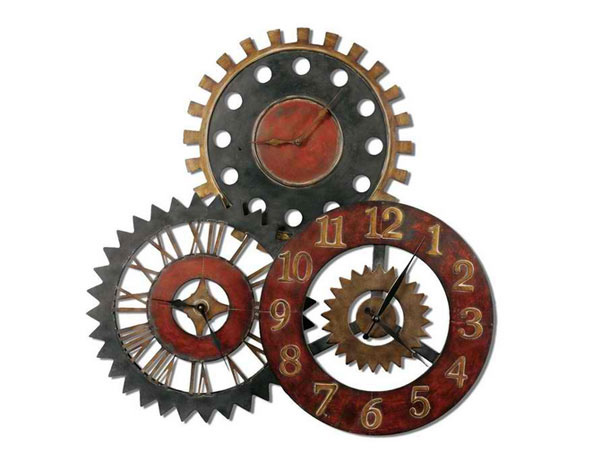 This clock collage looks very interesting and could be a striking statement in your home's decoration.
Industrial Wall Clock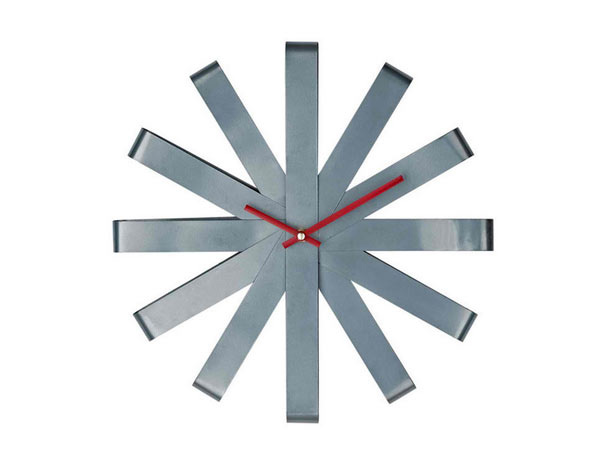 An industrial modern clock in chrome finish with a simple design that will really fit even into a minimalist interior.
Rustic Industrial Loft Wooden Wall Clock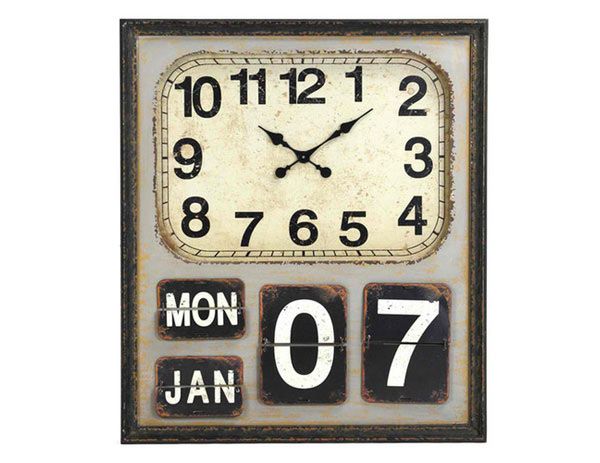 Old world rustic vintage clock that has a whitewashed background will save you from getting late!
Delevan 32″ Metal Wall Clock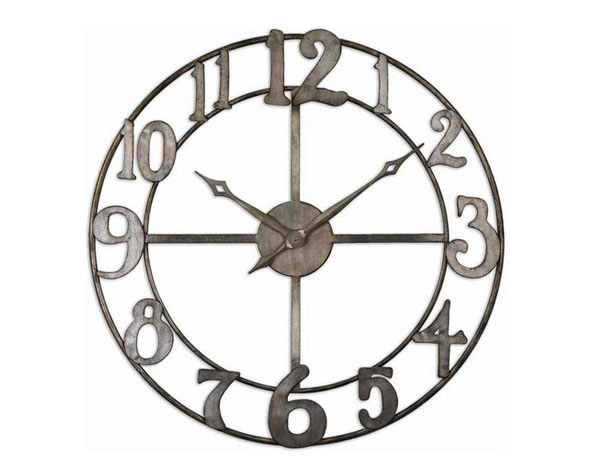 This handsome antique silver leaf finished clock is made of hand forged metal and is sure is a strong statement in the house.
Ellsworth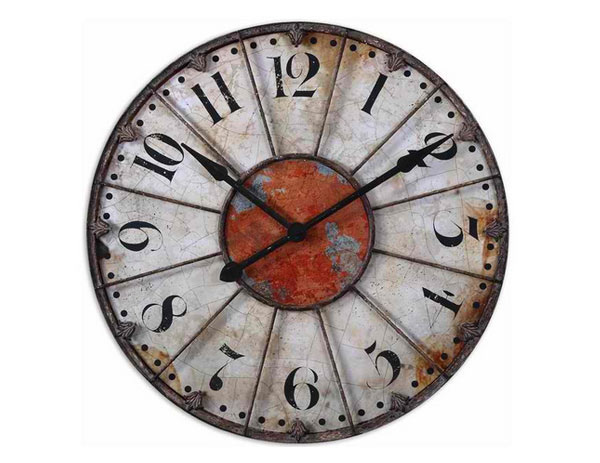 You'll love the industrial and rustic look of this clock especially that it seems to bring us to medieval times.
Industrial Station Clock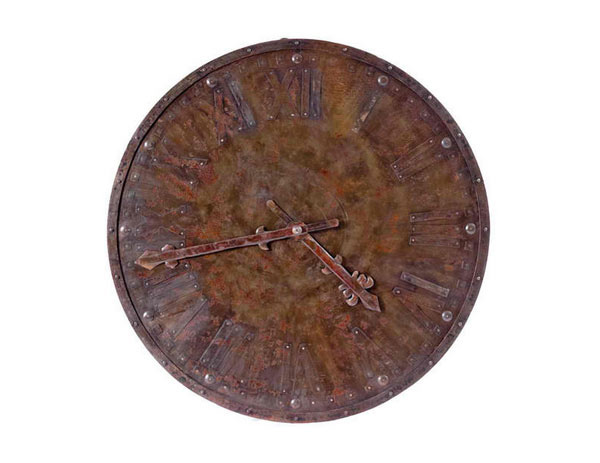 You'd be reminded of the old trains as well as the industrial age on one glance at this clock!
Steampunk Gear Art Wall Clock 15 In.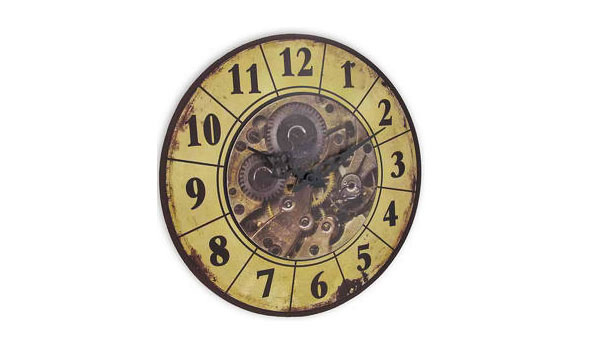 Add an industrial, steampunk inspired accent to your home or office with this wonderful wall clock.
Lunar Clock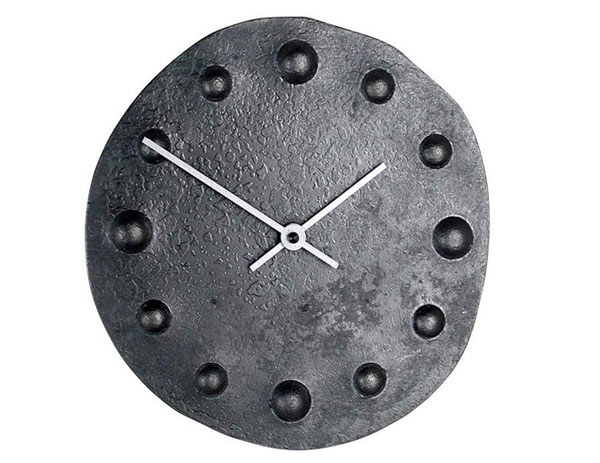 This steel wall clock is reminiscent of a sundial with a dark forged color and texture.
Prism Metal Wall Clock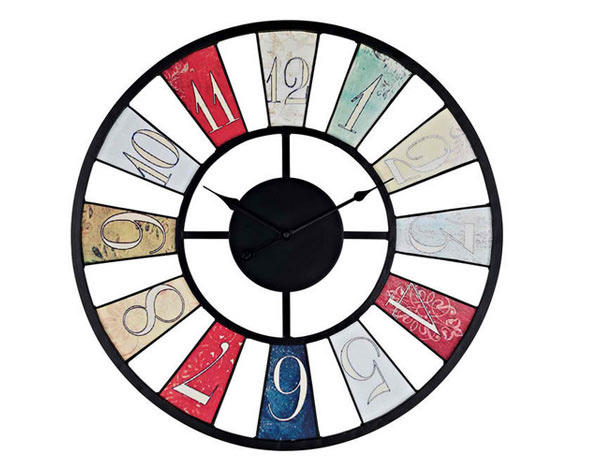 A playful and lively piece with bright colorful hourly intervals and black hands.
Saw Blade Workshop Clock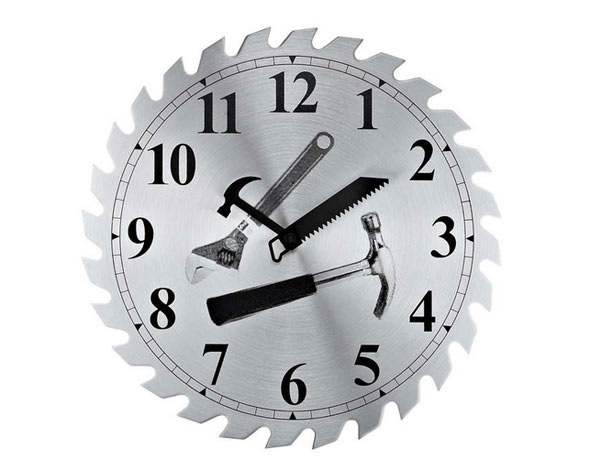 A bold decor accent not just for a working area but even for a bedroom.
1940s Gymnasium Clock
An industrial vintage clock which of course isn't just fit for the gym!
Were you able to pick your own favorite? Well, we are sure you did! This is one interesting list of wall clocks. Try to picture out how these clocks can enhance the look of your space- even the kitchen! You can also pick modern wall clock designs which is the trend these days. That list has lovely wall clock ideas that you can use too! Come back for more here on Home Design Lover!