Handcrafted Origami Inspired Orikomi Lighting
Are you into origami? Well, many of us are. It is really fun to fold paper and turn them into something beautiful and sometimes, even totally useful. Not just kids love to play with paper but even us adults. Some adults take Origami seriously. As a matter of fact, there are others who make a living by folding paper. Still others have impressive paper folding skills that they come up with enormous stuff from paper.
Orikomi is one example of an item that is a result of an adult's smart use of paper. It is a lighting made from high quality paper and carefully hand-crafted with a complex geometric construction. The lighting is a lovely modern piece that can add beauty and appeal to your home. Aside from that, when the lighting generate sales, it goes to the Adobe for Women non-profit association which aims to empower women in Mexico to earn a living and build their own homes. Well, that makes this lighting even more amazing!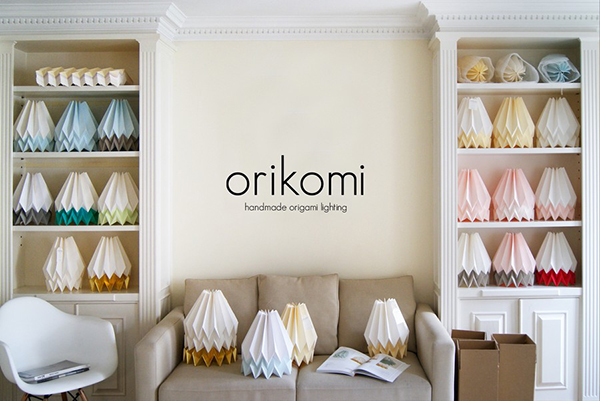 Pretty Orikomi lighting in various color combinations could give some modern and artistic charm to a home.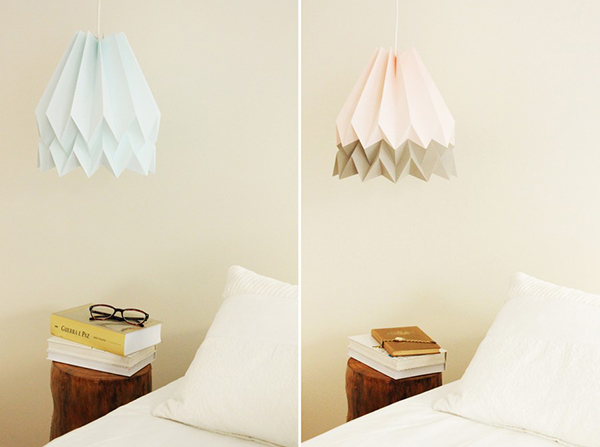 The upper and lower area of the light may vary in color.
The geometric Origami construction of the lights is amazing.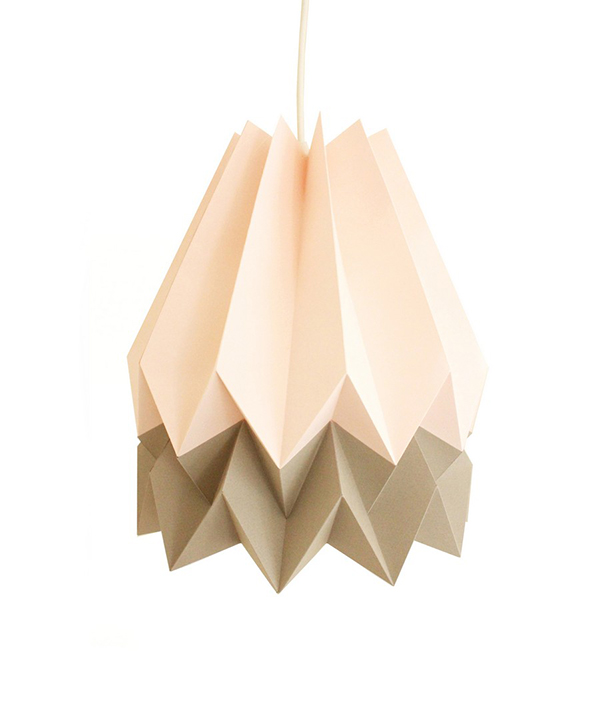 It actually looks easy but I'm sure it wasn't simple to arrive into this design.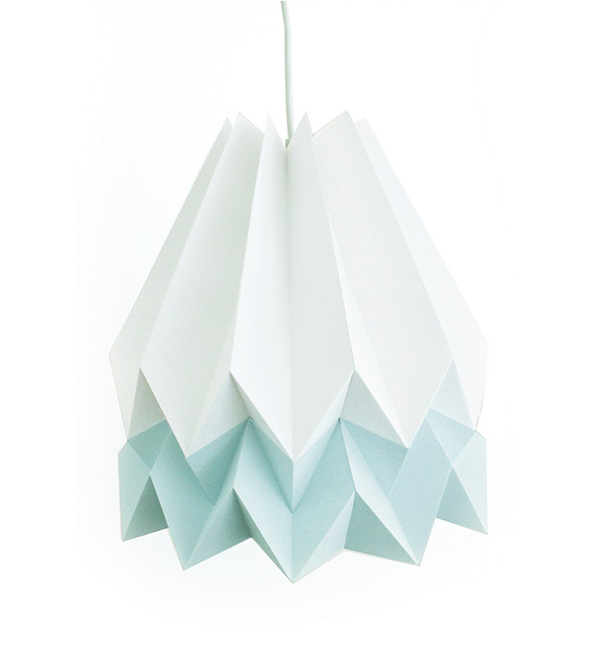 Combining like colors seem to create an Ombre look to the lighting.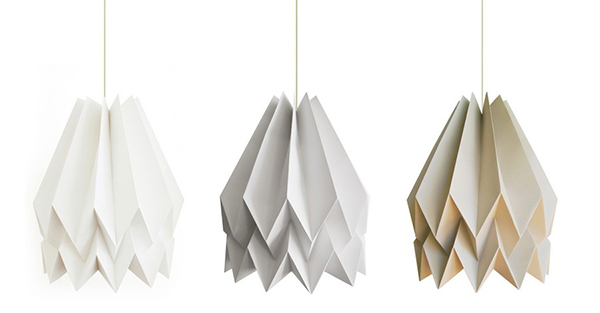 You can also choose neutral colors for your lighting too. Fit for a man's space or just any modern area in your house.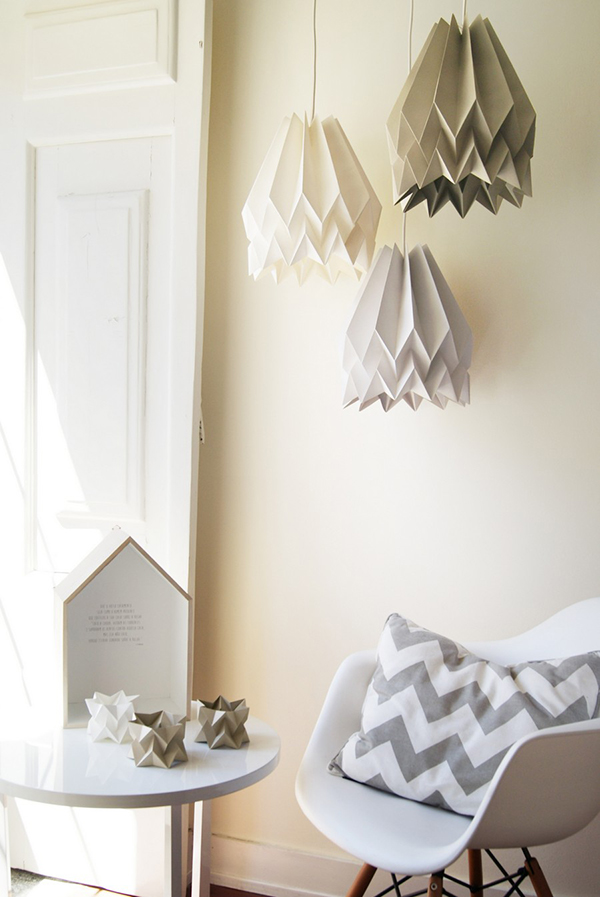 You can match the pendant lights with some tea lights for that uniform yet creative feel.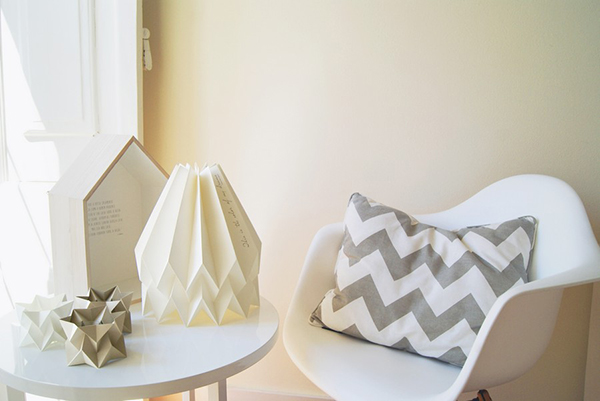 The Orikomi Lamp can also be placed on the table. You can also add some personal notes to it. Perfect as a gift!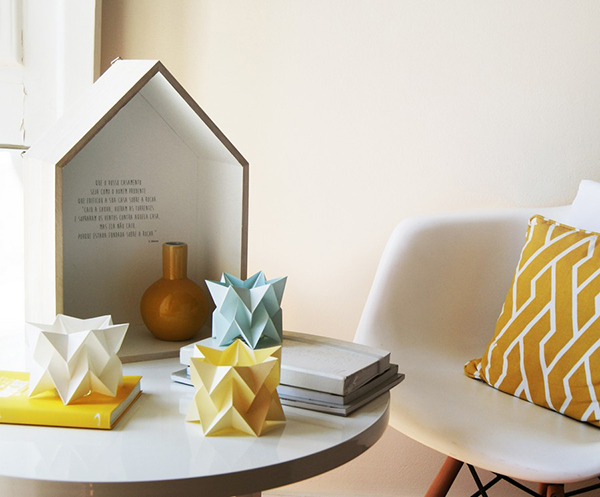 The Orikomi Tea lights come in different colors too. Aren't they cute?
I guess the light comes in a DIY pack like this so you can assemble your own lighting.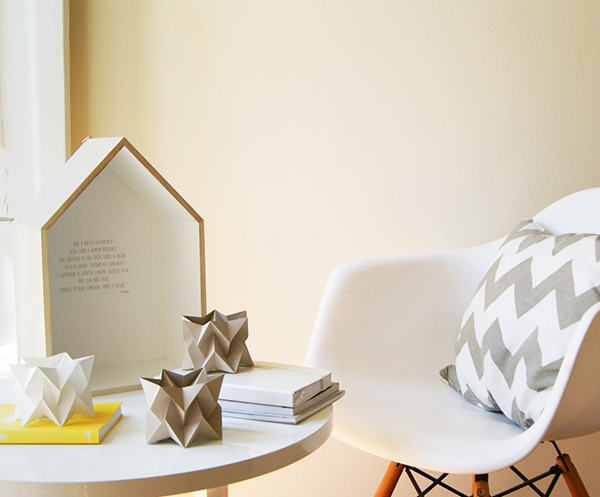 Like the pendant lights, these tealights also come in neutral colors.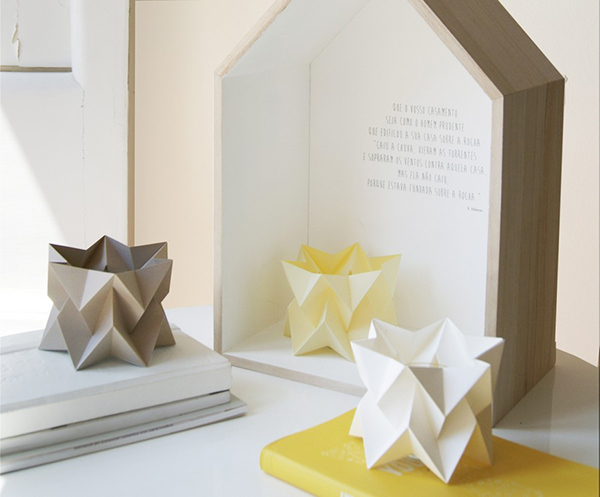 A closer look the tealights showing its complex paper-folding.
The design of light is suitable to illuminate different areas of the house. It is designed by Blaanc Borderless Architecture. It's beautiful design and the use of paper made it a good choice for your home's lighting. I'm not sure if you can choose color combinations. It would be nice if we could! The lighting can be purchased through the Blaanc Etsy Shop.