15 Table Runner Designs for Your Dining Table
Table runners are common items we see in homes where either the owner of the house or one his or her children has arts and crafts as a hobby. We can buy these items in the mall, but most often, people prefer having a one of a kind design to table runners. Who wouldn't right? We all know that a table runner is practically a placemat or a table mat which serves as a protective material made from paper, plastic or cloth. Of course, in our day and age, more and more materials are made available to us.
Today, we will be showing you 15 Table Runner Designs for Your Dining Table which will pretty much give you more ideas how they look like and what designs are made available to us, both by the internet and the hobbyists alike. As we said above, table runners can come from paper, plastic and cloth right? But for today, we will showing you more of the cloth designs, although of course, there are one or two designs below that does not belong in the category, but we are sure you will love them. Again, let us take a look at the 15 Table Runner Designs for Your Homes below, here they are.
Applique and Kantha
Applique is one of the most popular methods of hand embroidery from India, as shown in this simple yet beautiful table runner design.
Batik Circle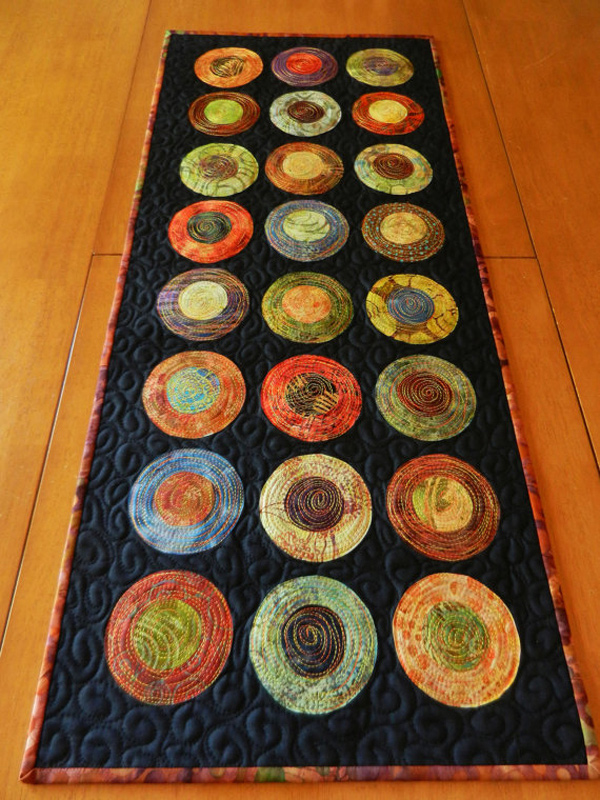 We are pretty familiar with batik; this is one design we like because of all the colors and the fun combination used by the designer.
Black and White Damask Print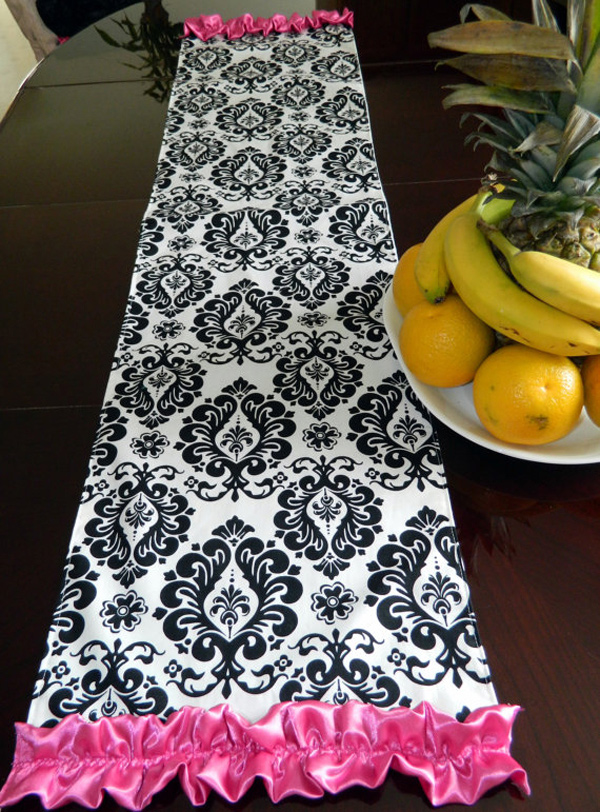 People love black and white prints, especially one like this. Damask prints are always stunning for designer – especially the ones engrossed with vintage. The pink ruffles on the edges are a special touch by the designer.
Cityblocks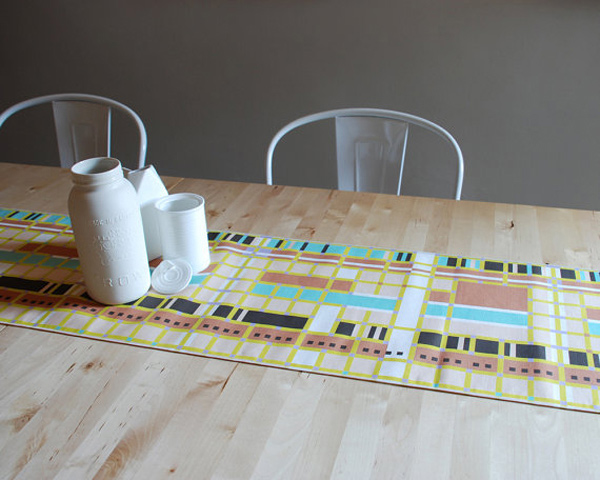 Looking closely to the print of this table runner, we are reminded of maps! A lot of us loves to travel and if we ever get lost, we can always check on a map – but not this one; it stays at home!
Contemporary Table Runner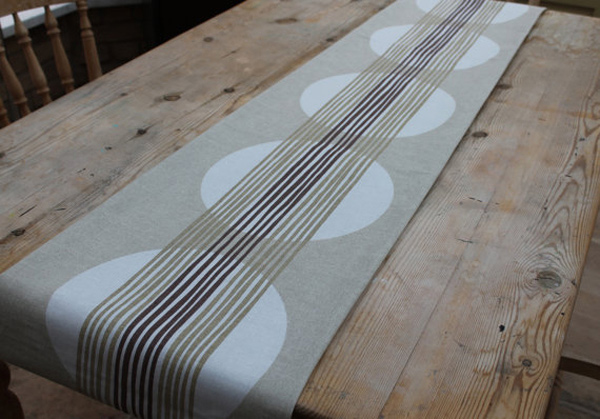 Neutral colors are one of our favorites because like black and white, it pretty much goes with anything. The design may be simple but it sure is lovely.
Cubic Table Runner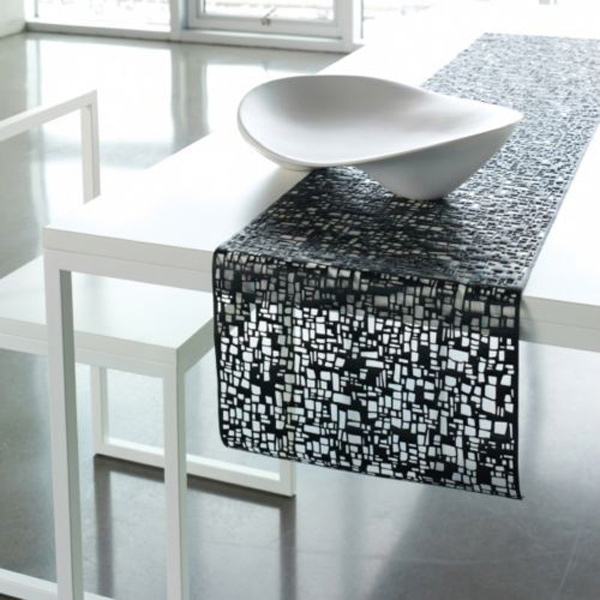 It features a stencil-like lattice of open and closed irregular squares and rectangles. Mesmerizingly asymmetrical in design and texture, the Cubic Table Runner is easy to clean and designed for years of happy use.
Gilt Table Runner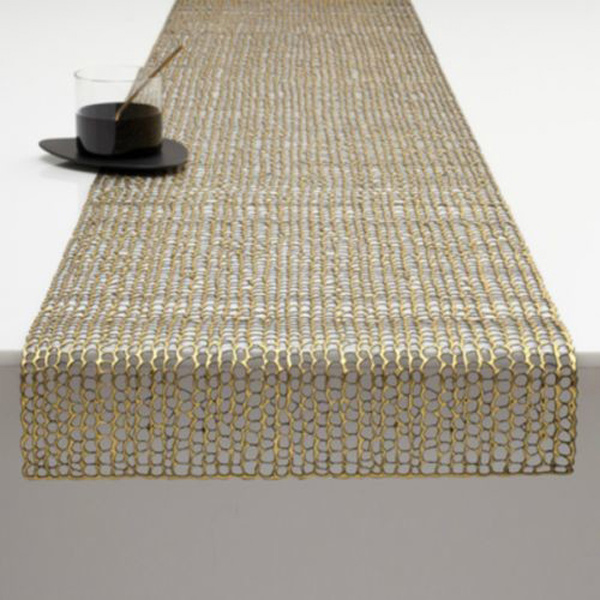 Guild the table in gold and silver with the Chilewich Gilt Table Runner. Expressing a naturally distressed and timeworn feel, Gilt is created through the use of spot printing with metallic foils on top of a black base.
Green Felt Cut-out
Here is an example how table runners have grown in terms of materials used for their creation. We love the bright green color, do you too?
Handwoven Modern Table Runner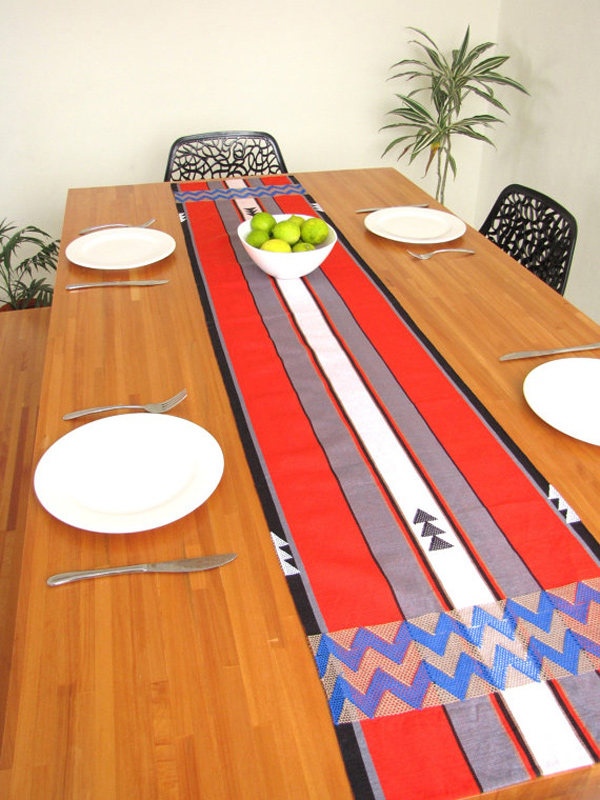 Chiapas Bazaar collaborates with a women's cooperative from the municipality of Zinacantan, Chiapas to create the hand woven table runners.
Modern Table Runner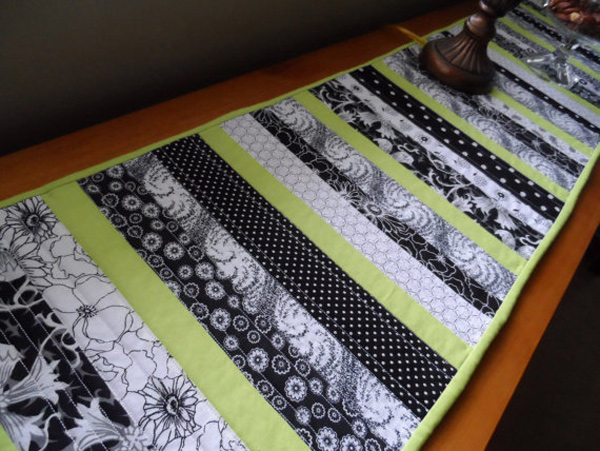 When we saw this table runner, we said to ourselves that we can actually make one table runner from leftover fabrics at home! And sure thing! We see how a couple of different black and white printed cloth was put together to create this modern day table runner.
Mosaic Design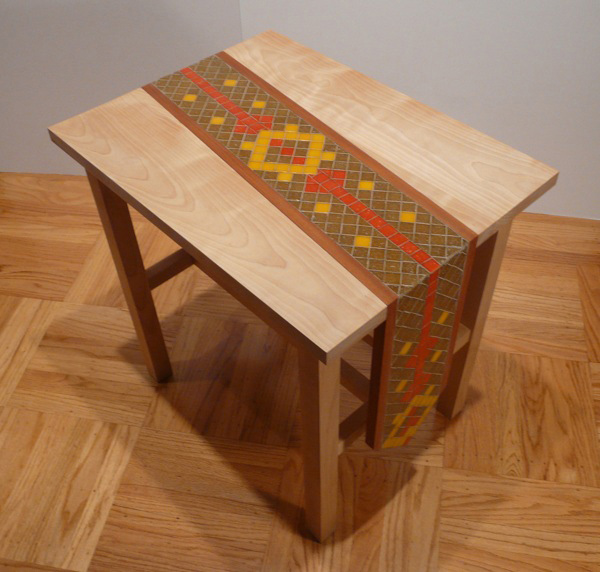 This mosaic designed table runner looks like it could be pasted on our counters to look like backsplashes! But kidding aside, we think this design is classy and fun!
Organic Natural Linen Runner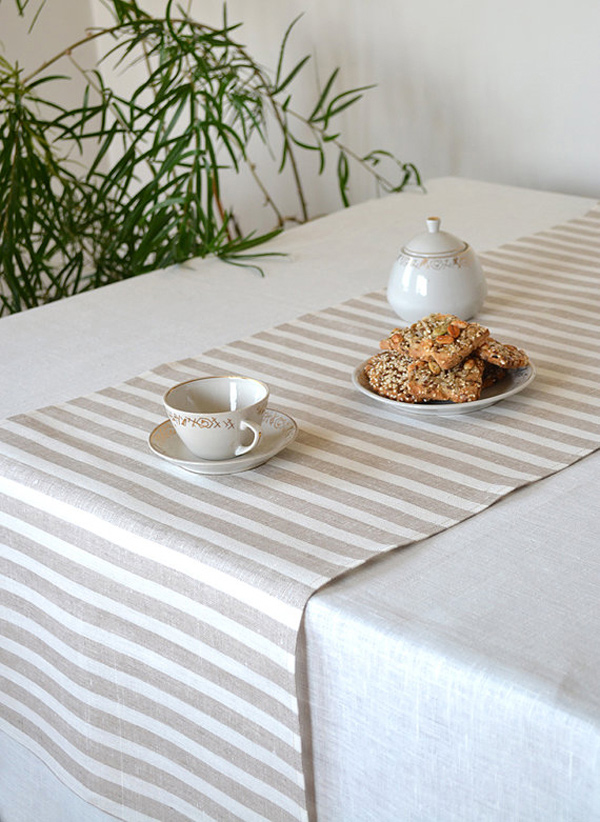 To quote the maker of this table runner, "It's magnificent in its simplicity for daily use, arranged cross-wise on your breakfast, lunch or dinner table, or why not as a highlight on your chest of drawers or coffee table. Use two or three across the table instead of place mats or just have one running down the center, either way these beautiful runners look stunning however they are used."
Quilted Table Runner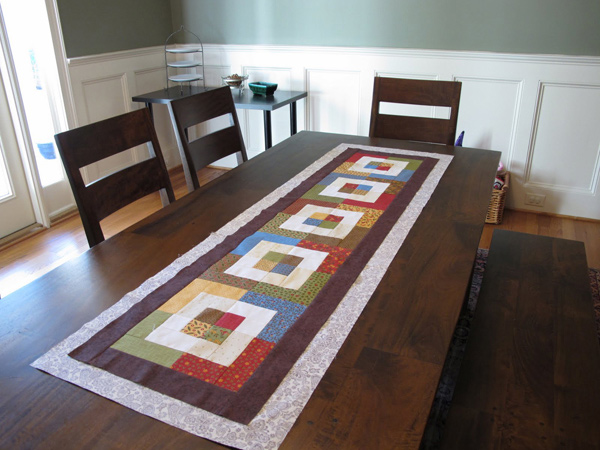 Darcy, the creator/designer of this table runner had created this beautiful craft during her spare time – what a great way to spend the naps and the nights her baby is asleep to create such a wonderful table runner.
Screen Print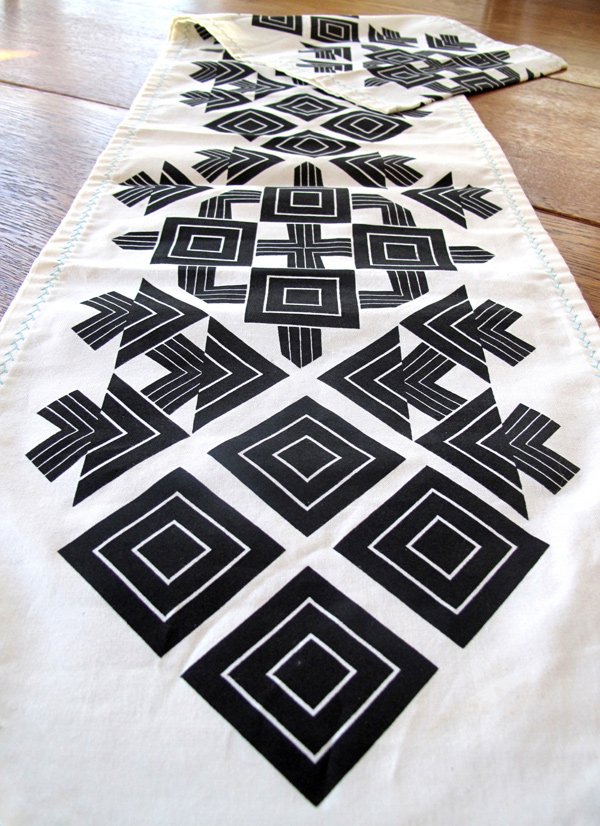 We are not sure how to call the prints in this table runner, but because it is actually in black and white, it sure look interesting and pretty.
Vienna Triangles Hand Printed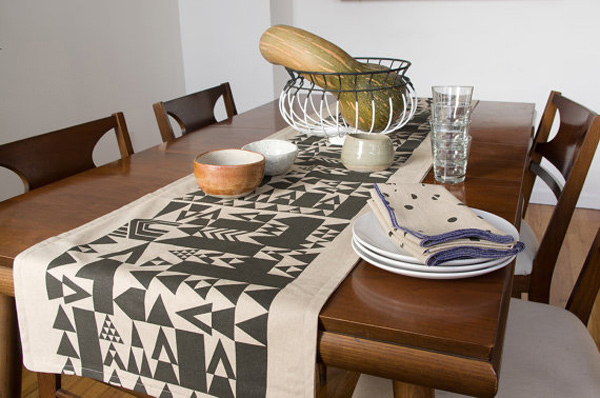 "Hand silkscreened table runner with our Vienna Triangles Design – inspired by the Wiener Wekstaette interiors of the 1920's and 30's. Printed in an almost black, charcoal grey on a flax colored cotton-linen blend fabric," from AuRetour.
There you have it, the 15 Table Runner Designs for Your Homes! The designs we just saw may come as simple for some of us, but the work rendered to it is beyond cool. We are sure the designers had fun in creating them and making us see them is such an honor. For most of the designs above, we can actually order them through their website; so if ever you like one of them, feel free to contact them. By the way, we also have one list here about table runners – the 15 Timeless Striped Table Runners check them out guys, and have fun!