15 Awesome African Bedroom Decors
Recently, we have been engaged in a video which features African musicians doing a rendition of one fabulous song from a Disney movie. We love it because we get to see and experience something different and unique from the style we are used to for the last few months – seriously speaking. It also showcases a sweet little girl who sings all the high notes which is totally out of this world. With that in mind, we have thought of creating a list for you with an African touch.
Today, we would like to show you a list of 15 Awesome African Bedroom Decors which does not necessarily relate to what we have been telling you above, but mind you – we know for a fact that the African culture is not only interesting and one of a kind, but definitely beautiful and astounding from time to time – if you know what we mean. This list cover contemporary bedrooms that will amaze you and pretty much encourage you to put tiny trimming like some of the photos below. Let's have a look.
African Traditional Bedroom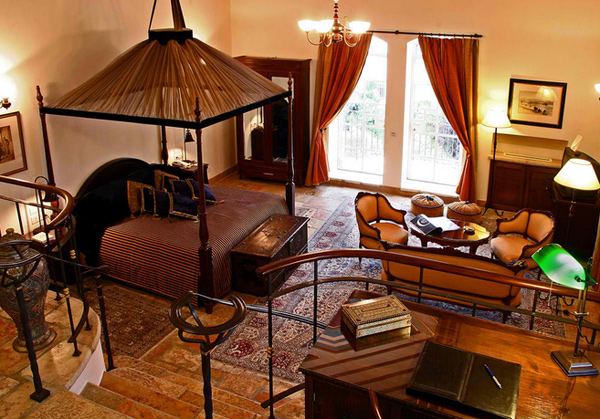 We've seen comments about this space saying that the African theme worked for it perfectly – it's actually true! We love the top of the bed, the color palette and the aura that this space has – it's just stunning!
ArraBelle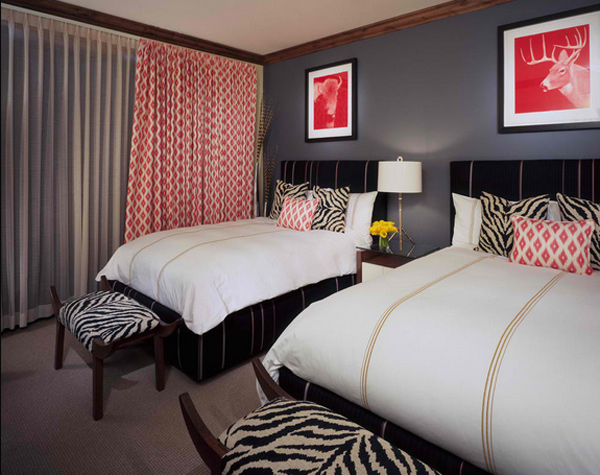 Magically, these pictures of animals go from realistic to fun and flirty when reproduced in a pink hue.
Bellaire Residence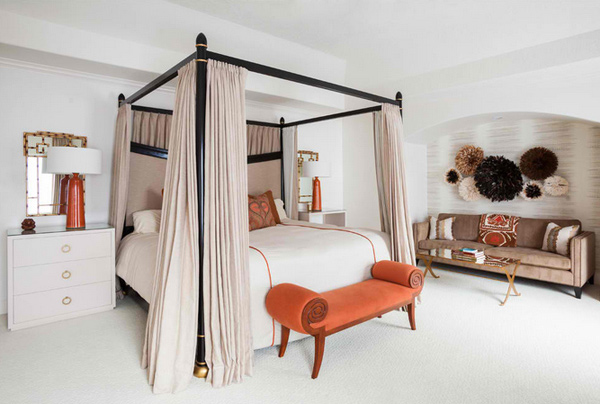 South African Headdresses as wall art is maybe the best thing that has happened to this space because everything else is already stunning!
Brown Condo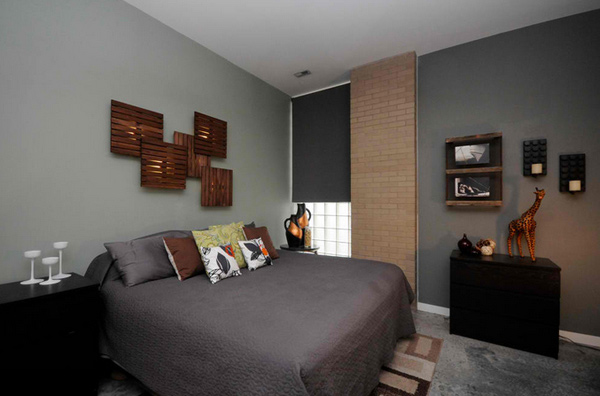 This Raleigh bedroom may be one simple contemporary bedroom, but thanks to the abstract lighting and the fabulous decors with an African touch, this room became more or less an African heaven!
Chelsea Loft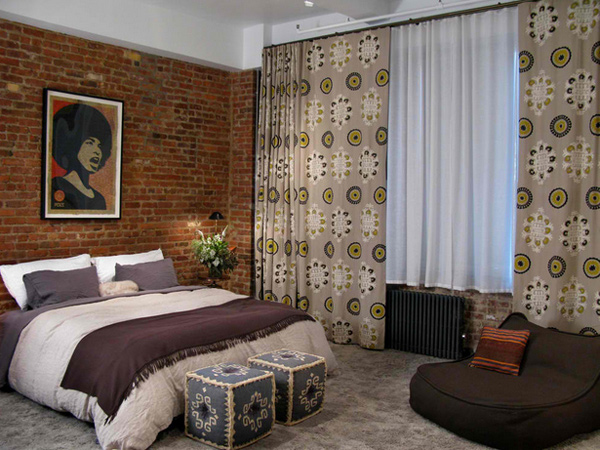 We surely love the brick wall and Afro poster above the comfy bed! Did we mention that the color palette for this bedroom is just lovely?
Deltec Homes in Paradise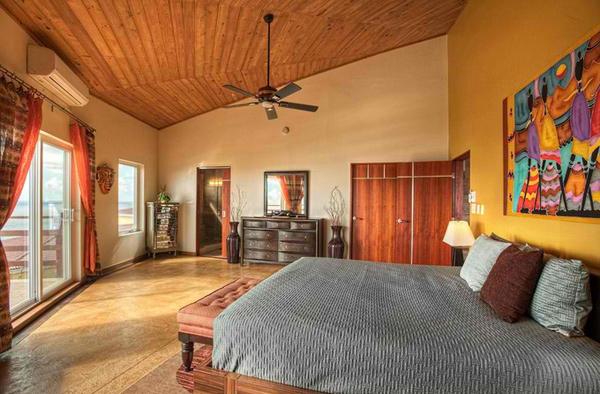 Add oodles of warmth to your bedroom with a generous dose of wood tones and a yellow hue such as this one that veers more toward warmer orange than cooler green. This is an ideal palette for getting a cozy bedroom vibe in even the coldest of climates.
Desert Dream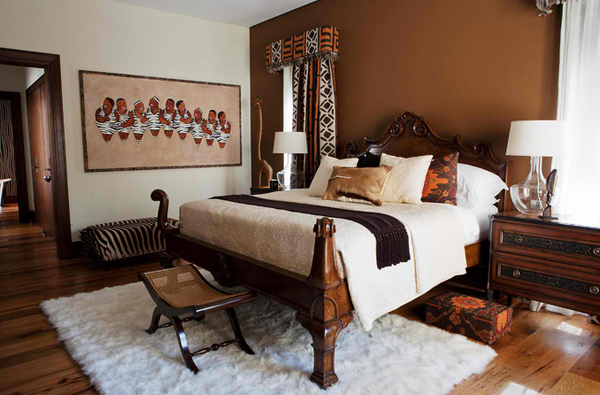 If you're especially handy, consider making some curtains out of African fabric. Consider draping the fabric over your existing curtain rods to create a swag effect. This adds instant color and an African touch with minimal effort.
Edwards Lake Home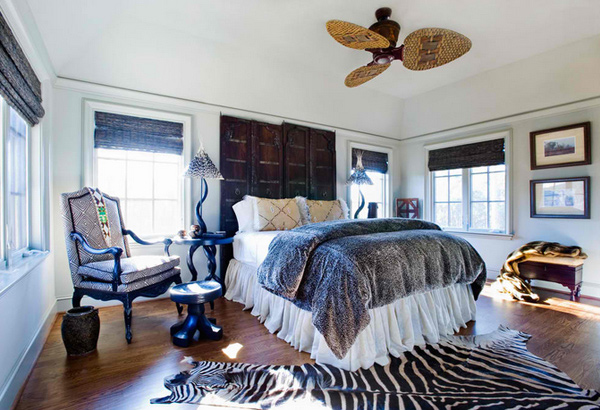 This bedroom uses bright white and neutral colors, paired with eclectic, ethnic details to reflect the client's travels and personal tastes. Woven wood blinds and a wicker ceiling fan set the backdrop for a black lacquered chair upholstered in an ethnic print.
Enchanted Oaks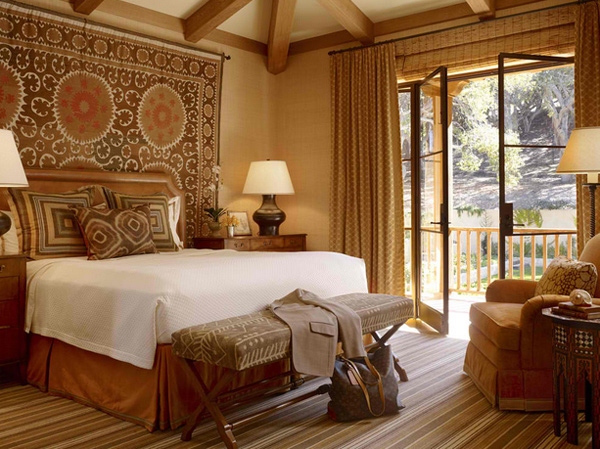 There is always a place for a bench. Our favorite place is in front of a bed, where it can be seating or hold clothes. Visually, we just love the way a bench anchors the bed. That same bench will work wonderfully in an entry or behind a sofa. It can also work as a coffee table, which is a bonus if you have a small space.
Fisher Island Penthouse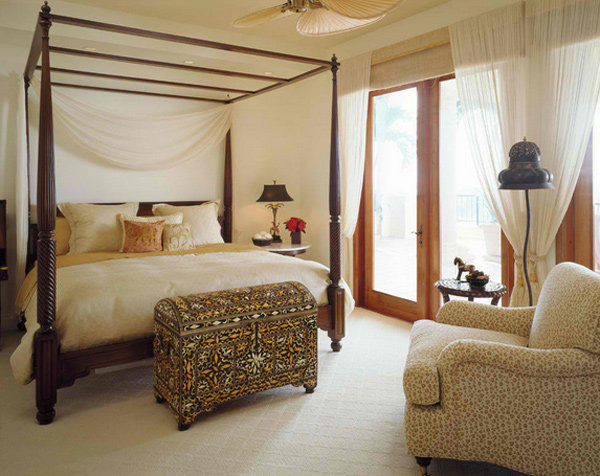 The backgrounds and furniture reads a British west indies sophisticated island feel which is enhanced by the various eclectic accessories, art and accent pieces.
Hollywood Residence
The guest bedroom is another room that strays from the color palette in the rest of the home. "I took a cue from the style of the house itself and used the neo-colonial design as a reference with the architectural styles, while still adding modern touches in the furnishings," says Gordon.
Lincoln Park Townhouse
Another perfect way to spice up a bedroom or probably any space at home is to add those printed rugs! Just like in this one. The space was indeed spiced up and it sure looks divine!
Phoenix Singular Space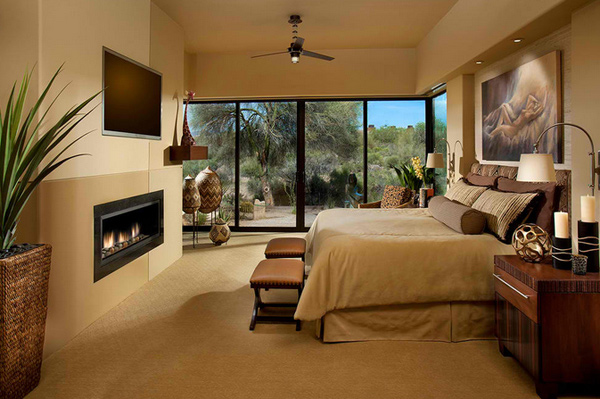 This master bedroom addition features a neutral palette balanced with textures and subtle patterns to create a calm space and highlight the owners' collection of African art.
San Francisco Contemporary Bedroom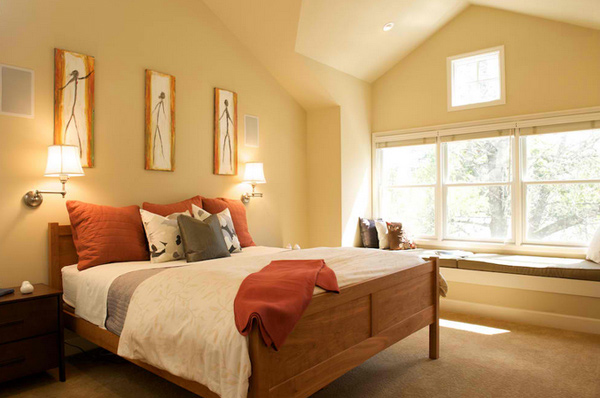 Decorating your room to have that African vibe does not need to be expensive. Sometimes, all you need is three wall photos you can buy at the department store – and not to mention some lights that will readily fix the mood of the bedroom.
Sunset Lake House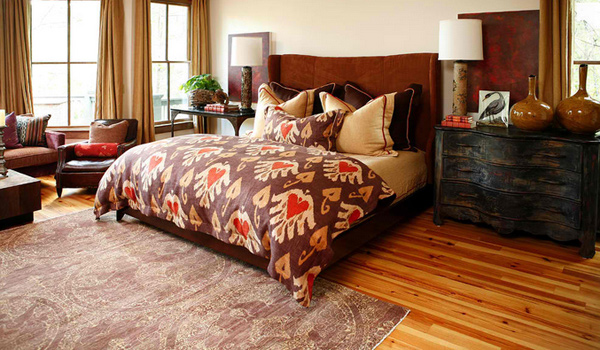 We just love the overall feel and look of this bedroom. The prints of the pillow case and the bed sheet are simple but catchy! We like how the area carpet complemented well with the wooden flooring.
We pretty much covered bedroom designs that range from a bit traditional to contemporary to a bit tad transitional designs. The 15 Awesome African Bedroom Decors show us that adding small bits of culture in one space can create not only an interesting story and touch to your current bedroom design and arrangement but also showcase cultural knowledge and interest. We hoped you liked this list along with the 17 Awesome African Living Room Decor. Check it out for more African motifs and designs.