20 Stunning Bay Windows with Seats in the Bedroom
Here are ideas on what you can do with your bay windows.
While checking out photos for this list, I was able to find a couple of photos that have seats in them while others had different thing done to them – like it serving as a table for a mini office table work space, some added separate table and chair while other just seem unique and out of this world; then I thought about the basic thing we look for in bay windows – especially in bedroom, are window seats, and we're giving you just that.
Below are photos of 20 Stunning Bedrooms with Bay Windows with Seats which I think are really cool since they serve multi-purpose functions. While having cool windows in your bedrooms, you get to have additional seating or a small bed and storage too! What more can one ask for in a bay window, right? Check out the list below and tell us what you actually think about them and maybe pick a favorite and pin it or share it with your friends!
1. Atlanta Soothing Master Bedroom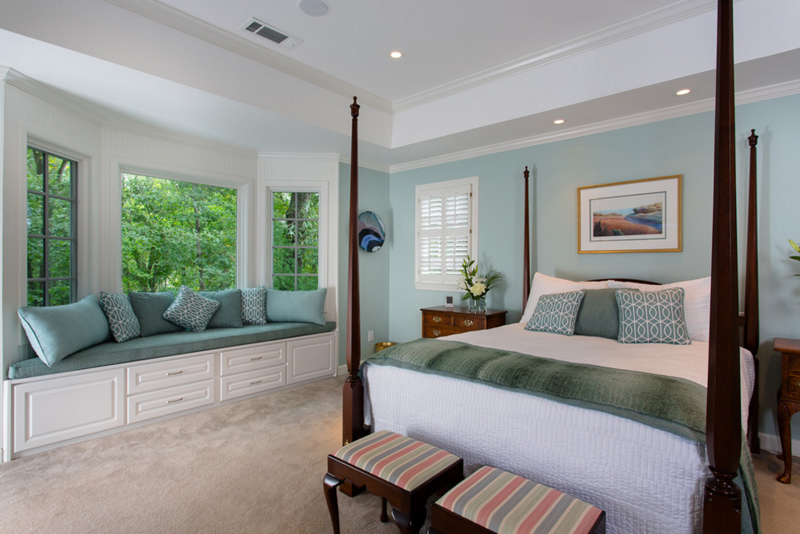 Well, the name of this bedroom sure has it going on – it is in fact soothing to the eyes and maybe even for the soul! This bedroom looks really nice to the eyes and minimal decorations make it more calming than maybe what it was intended for. But, nonetheless, I think this is real nice!
2. Belltown Condo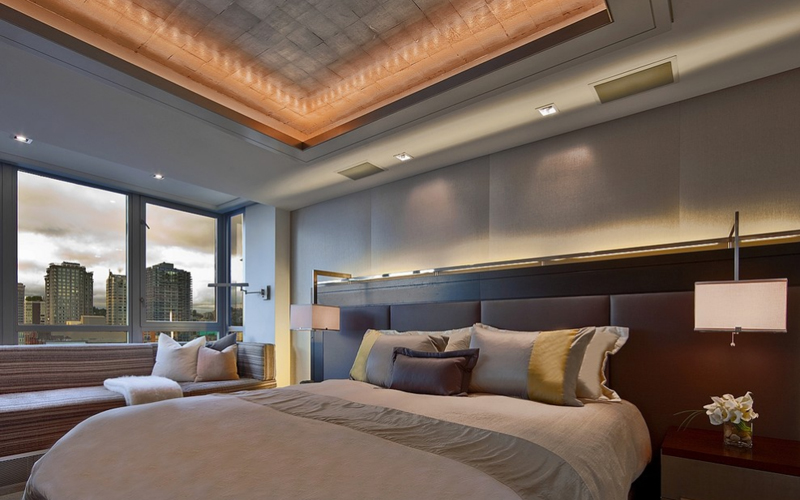 Well, a condo is second on our list and it sure looks fabulous and fancy! The design might really be contemporary but it actually looks inviting and really comfortable. The bay window area with the seating on it is a great way to spy on the weather or the traffic below – if it's even possible to see that far below.
3. Contemporary Whole Home Remodel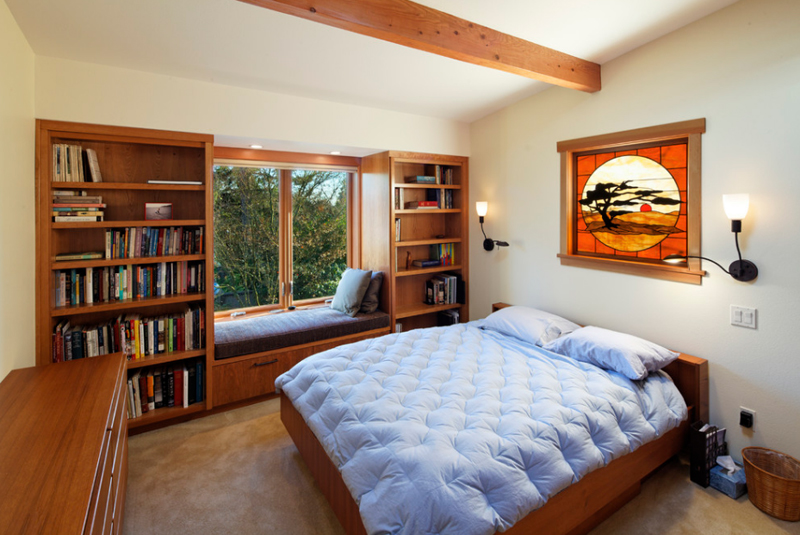 This home remodel sure looks like this space had so much love in it because it turned out pretty cool! The design is simple and direct and with everything in this bedroom, I think you and I could agree that this is one cozy bedroom to be in especially during the cold nights!
4. Chilmark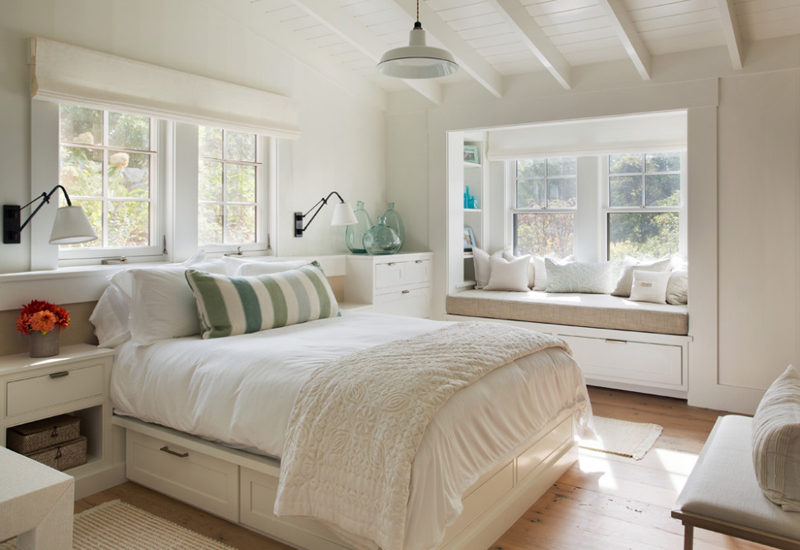 A divinely white bedroom! What a stunning bedroom to be in! It's partly traditional, so it looks really calm and collected, cozy and comfortable. I love how they added tidbits of color to this bedroom made it charming and relaxing to the eyes – it sure is pretty cool!
5. Hollywood Residence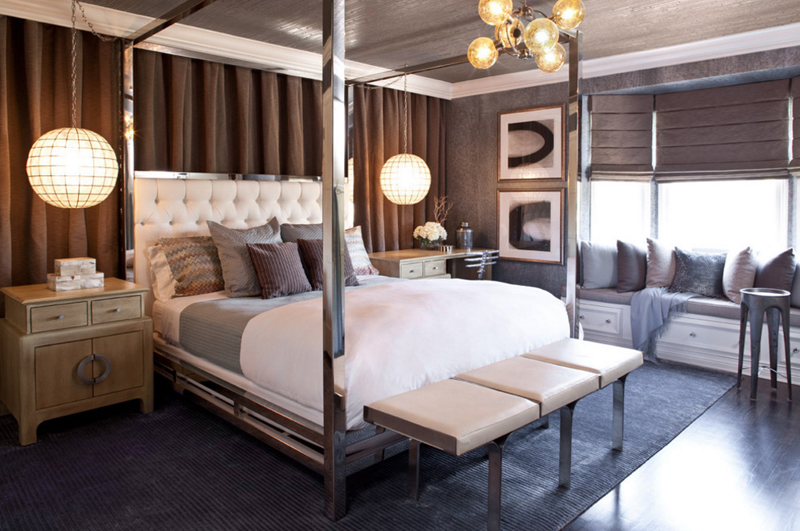 At first glance, I thought I was looking at disco lights on each side of the bed. This Hollywood bedroom sure looks like it belongs to an actual movie star or someone popular! The bedroom design looks real hip and I think the simple colors used for this bedroom is sweet and fancy!
6. Cortona Residence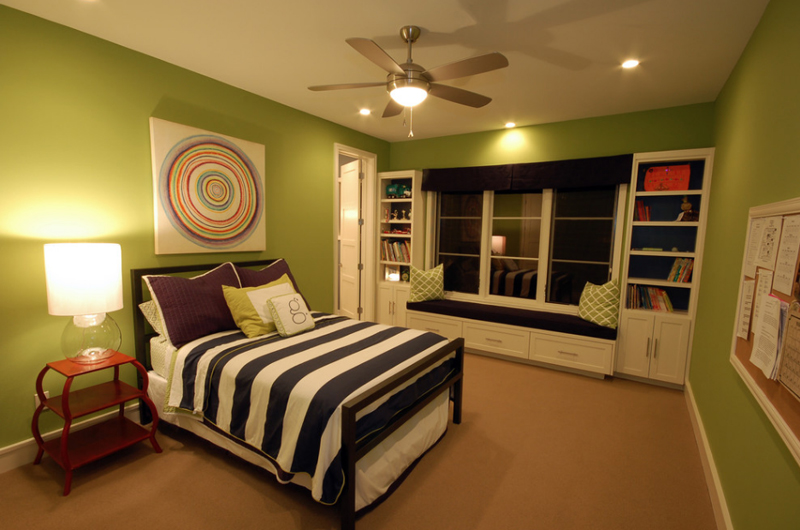 What do you think about using green as the main color of the walls for your bedroom? We know that looking at green things actually relaxes our eyes, but I think a single green wall could have been enough for this bedroom; even still, I think this bedroom looks phenomenal!
7. Felden Street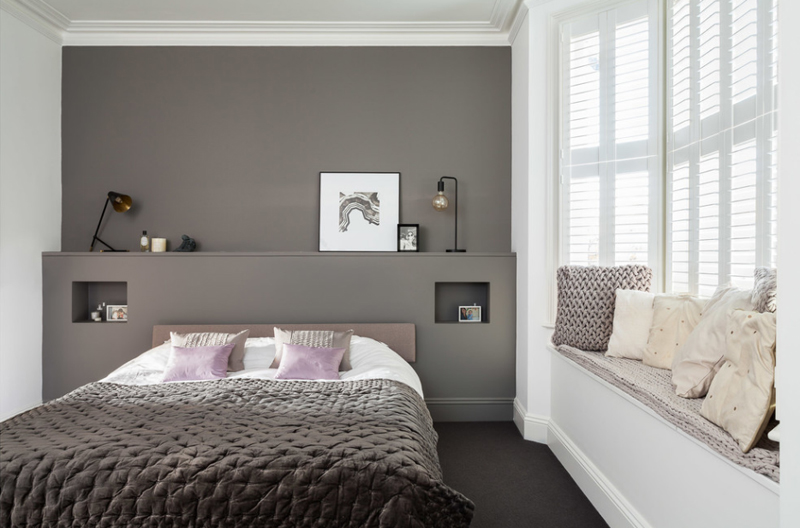 White and grey combination might be the next best thing with the black and white combo and everyone is loving the fact that it actually is the case. Example is this bedroom; we all know how stunning this bedroom actually looks like and I guess it's real sweet – especially with the cute bay window to match!
8. Kauai Residence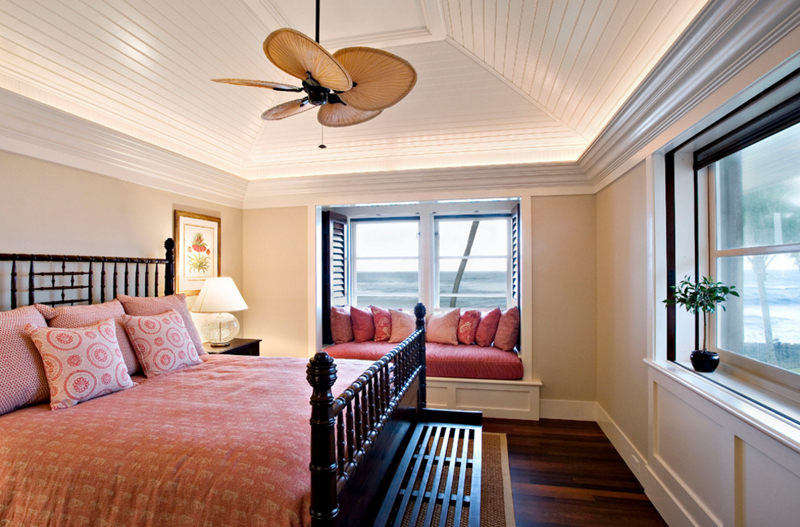 Wanted to live in Hawaii? Well, this bedroom sure brought Hawaii a bit more into their homes even when they're already in the oldest city in Hawaii. This bedroom looks really summer-ish and I think, that's the case in most of the homes in Hawaii. Oh, I love repeating that word!
9. Kiawah Island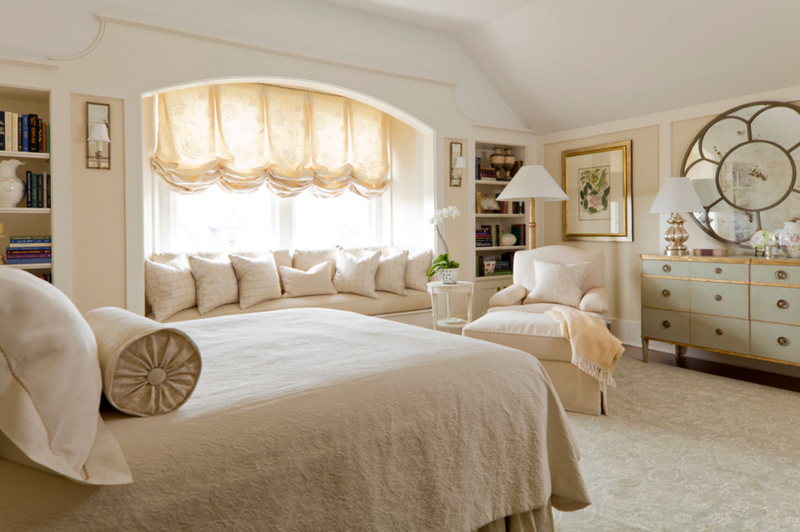 A charming and sweet room to complete the entire house! I know it's usually the living room that connects everything in the house, but I think this bedroom is worth every fluff and foam and whatnots! The design and detail of this bedroom is just so beautiful and sweet!
10. Jackson Penthouse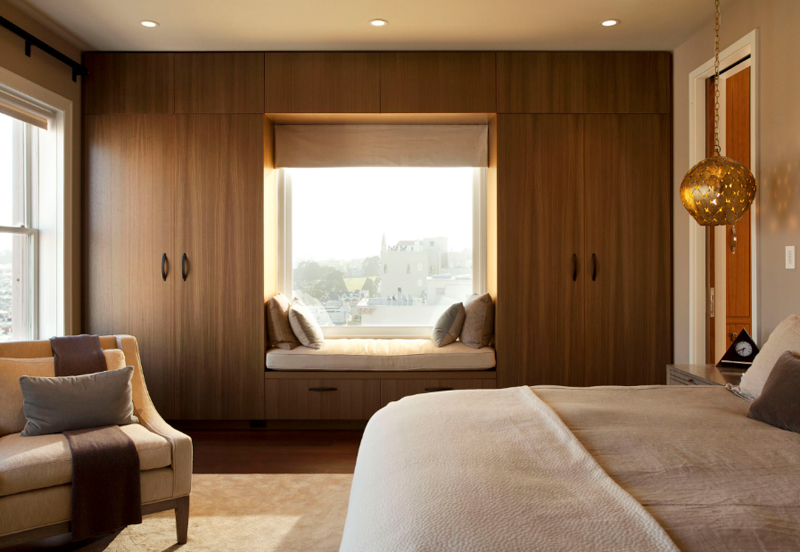 What do you think about this contemporary designed bedroom with a bay window that somehow seems masculine? It must be the color of the wood used for the cabinet work and the color of the linens inside this space; masculine or not, I think this Jackson penthouse bedroom looks exquisite and classy!
11. Piedmont Residence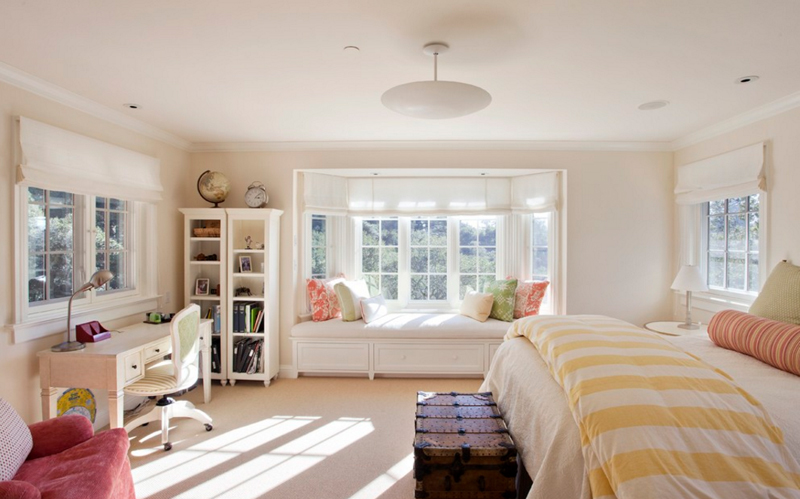 Call me a little kid, but I think this bedroom would be most likely enjoyed by teens more than adults because of how charming this place is! I mean, I'm sure adults would love charming bedrooms, but I think this space is in fact designed for teenagers!
12. Noosa Holiday Home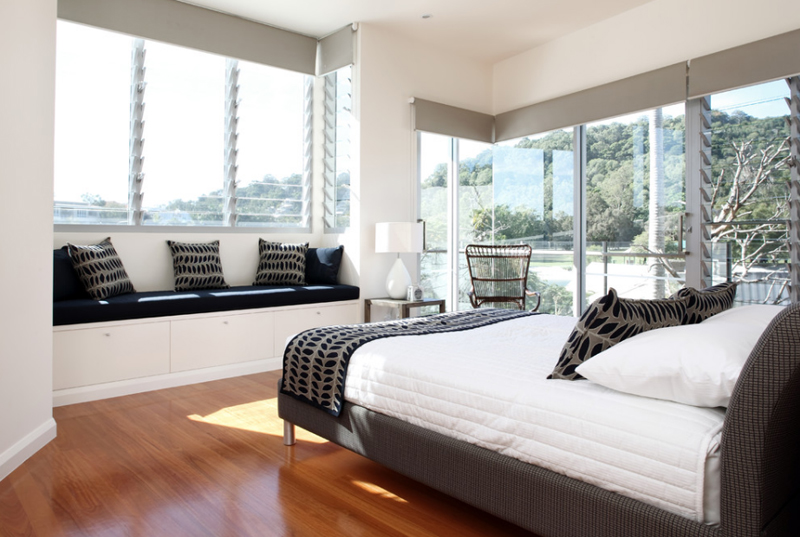 This holiday home sure needs a little love by adding more color to it! In our everyday lives where we see black and white at the office, a little more color in the house might be something to think about – but then again, this all depends on the user, right? Anyways, at least for this bedroom, you have awesome shades you can pull down before sleeping for you to really oversleep in the morning – that's what holidays are for right? Sleeping in!
13. Port Bristol Circle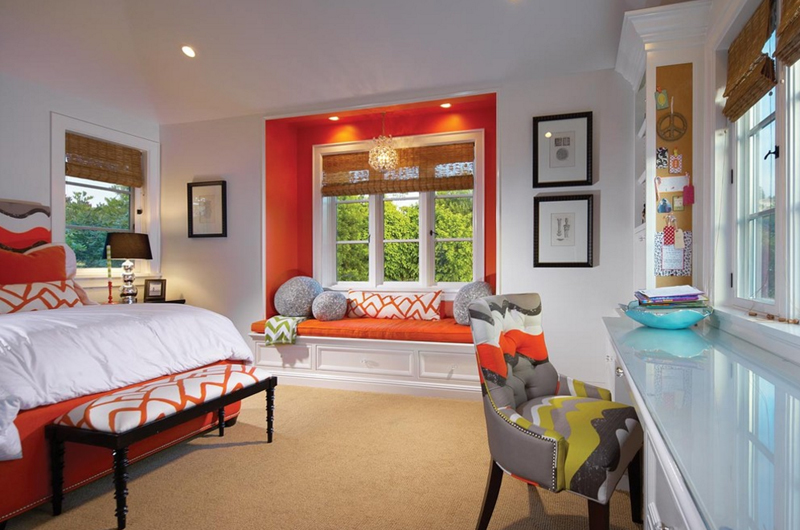 Too much color or print? Or is it just enough? It is always an issue for both designers and home owners as to how much is too much? This applies to a lot things inside the house (i.e. in the bedroom), number of pillows or stuffed animals, number of lights, windows, color or print on the carpet; and one has to somehow think on it before applying it in the design execution.
14. Santa Rosa Residence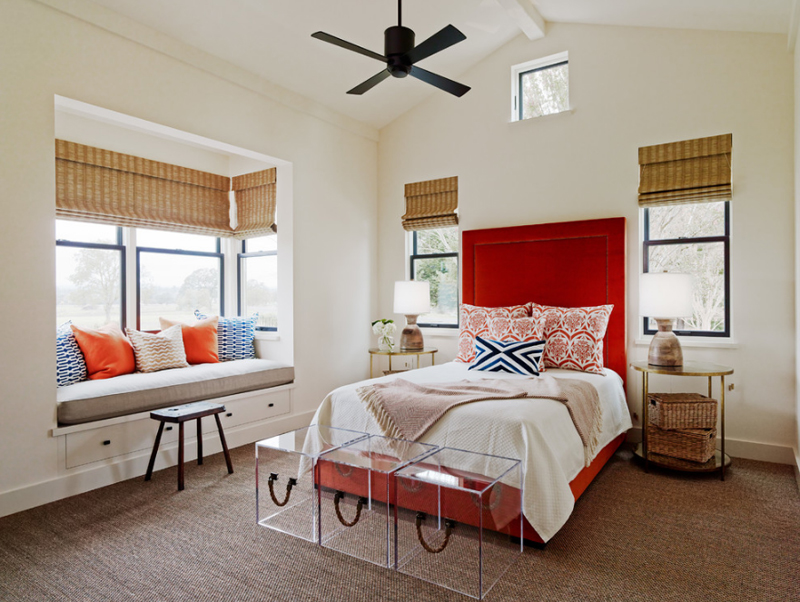 What a beautiful bed, ladies and gentlemen! The big, red bed sure looks pretty inviting and comfy! The fact that this bedroom has a lot of pillows in here seems a fun way to actually add spice to your bedroom spaces to make it more fun and exciting.
15. Rockport Residence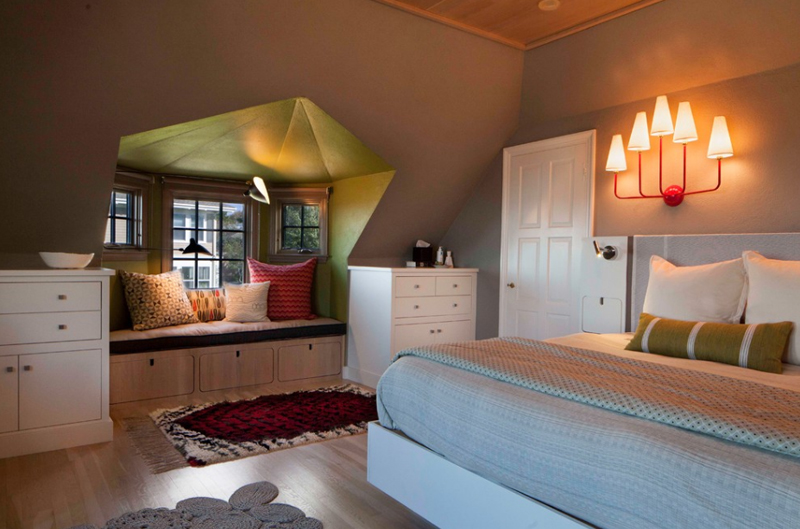 When I saw this bay window, I thought to myself that it's actually possible that this space belongs to a teen because of how fun and friendly the window design is. The fact that they have the ceiling colored green seems real calming and chill.
16. Sea Ranch Meadow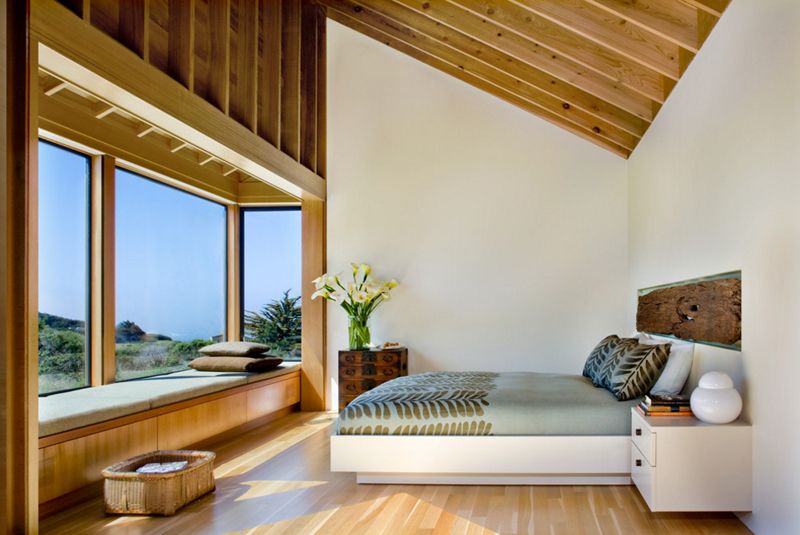 This Sea Ranch residence actually looks incredible – I mean, check out this bedroom and the materials used in it looks fancy but still really Earth friendly and very much cozy; something that we'd want our bedrooms to be! Am I right, people?
17. Toronto Traditional Home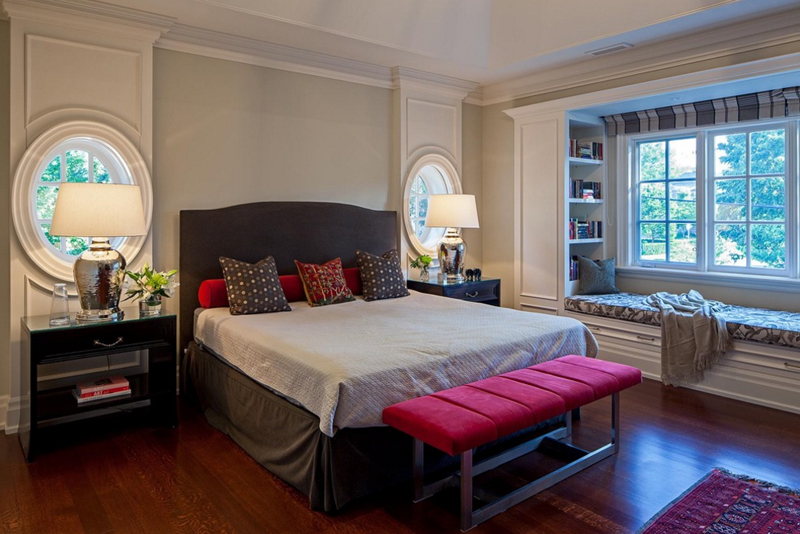 Those windows sure remind me of a ship or something. Circular windows are actually interesting and seeing that this bedroom has those, it's a bit safe to assume that this is a bit of ship-inspired and it seems so cool! I love the colors used in this bedroom and I think you should too!
18. Thatcher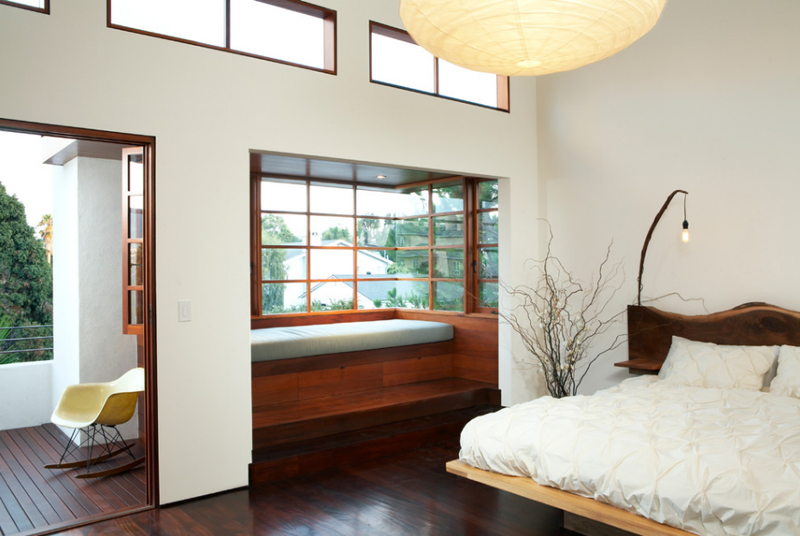 This bedroom looks a bit Asian-inspired because of a few things that we see inside the space and I love it! Do you love it too? The fact that this bedroom has tons of windows and sky lights makes me assume that the owner of this bedroom might actually be a day person and I think she or he enjoys waking up in the morning with the sunlight entering the room!
19. Transitional Home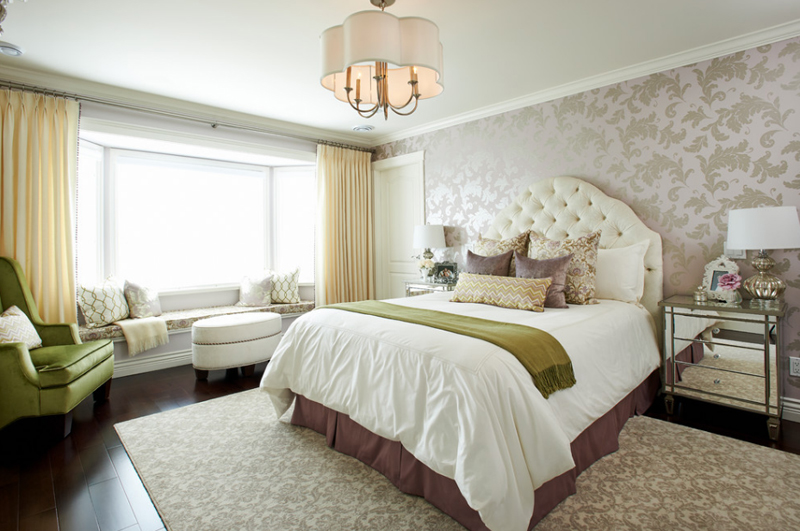 This bedroom looks really romantic and cozy. Whoever sleeps in this bedroom sure has awesome dreams because of pretty this space is designed. The details seen on the walls, the area carpet and even on the pillow choices on the bed is kind of awesome!
20. Turquoise Sentosa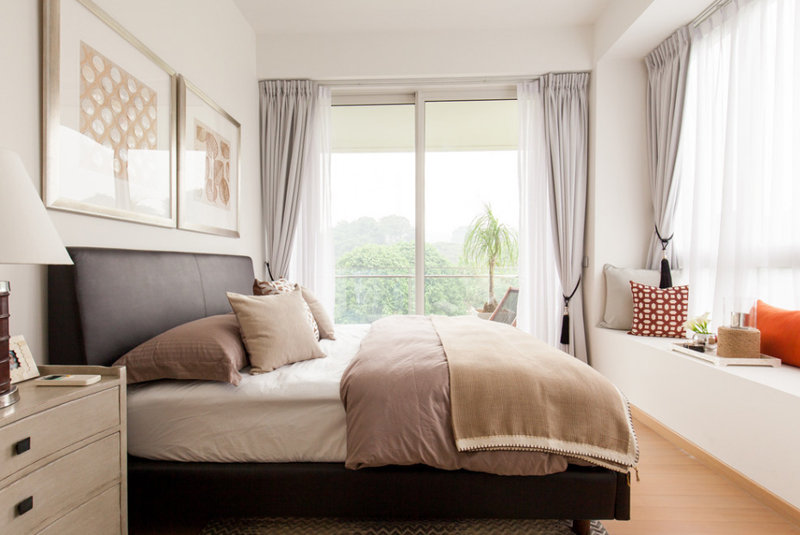 Finally, the last bedroom in this list is from Arete Culture and I think it feels really Zen. The colors are not too bright (expect maybe for the pillow by the window) and the light that comes into the bedroom seems to be welcomed because they have light-colored drapes used on the windows.
Seen the 15 Ideas in Designing Dining Rooms with Bay Window? Well, I think that this list is a bit similar to this new one only a bit more personal since it's in the bedroom and it showcased more themes for the spaces. Nonetheless, both the lists are something I am actually proud of and I think you should share them with your friends!