20 Ideas to Use Stripes in Your Bedroom's Ceiling
Got a boring bedroom ceiling? Well, there are lots of things you can do to it. I think you saw our post about different interior ceilings. It will surely give you ideas on how you can treat this part of our house. But today, we will feature one cute way to add some life to it and that is by painting stripes or using striped wall paper.
The bedrooms with striped ceilings that we have collated are varying from a master bedroom to a teenager's bedroom. But what I have observed is that it is widely used in nursery rooms. Well, I can't blame these parents who used it for their little one's nursery because of how cute stripes really are. Using stripe could make the room appear larger as it draws the gaze from one end to another. Here's what we collated for you:
1. Crown – Monet Model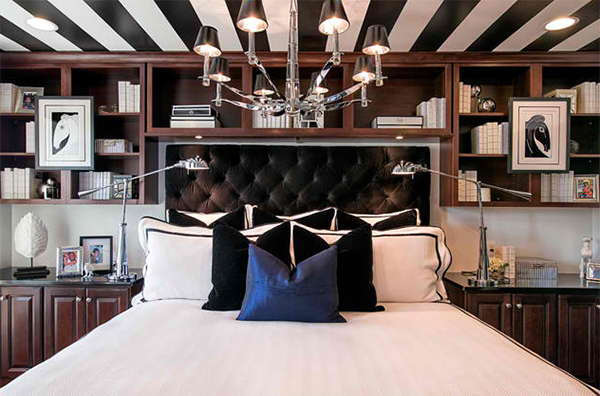 A masculine space with black and white ceiling in stripes. It has some industrial features in it too.
2. Sunday Picnic at Quailwood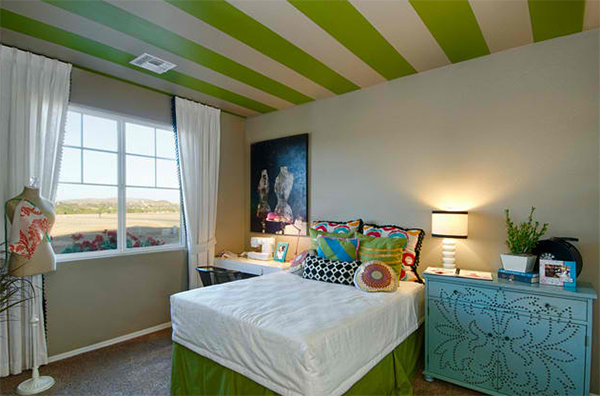 White and lime green is love! Look how it turned this bedroom into an ultimate charmer!
3. Bristol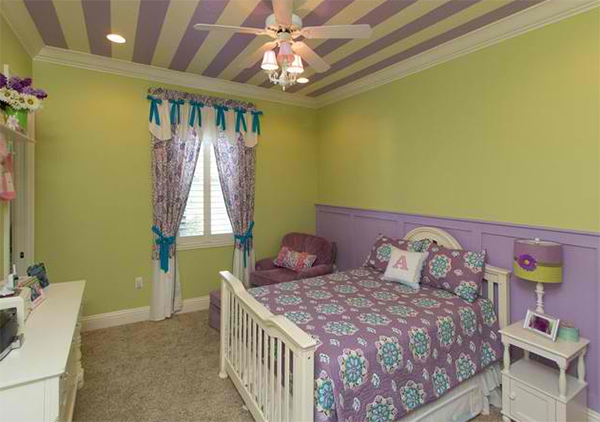 You'll see different patterns in this bedroom and yes, we are sure you will not skip seeing the stripes.
4. Hamptons Showhouse
A pretty bedroom indeed! That beaded chandelier looks beautiful as it hand on the stripe ceiling.
5. Contemporary Kids Bed and Bath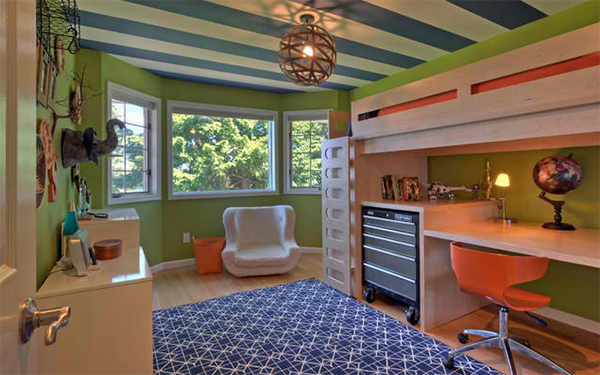 Kids would love this contemporary bedroom because of how lively it looks.
6. Pink & Turquoise Big Girl Room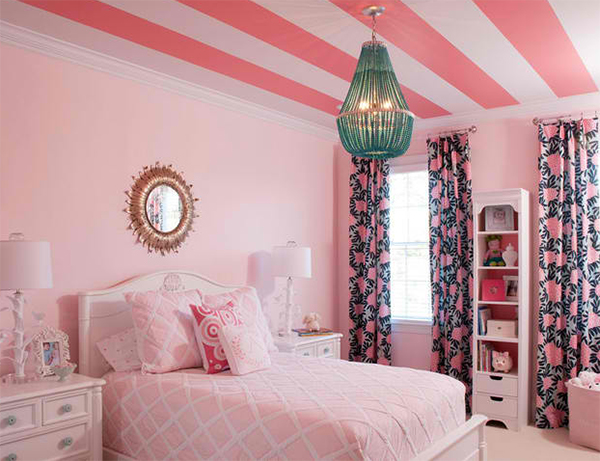 A gorgeous chic space for a lady that has stunning color combinations.
7. Modern Bedroom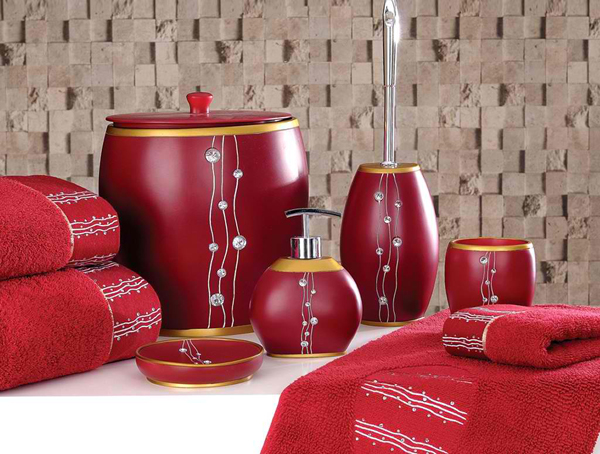 Now this is really a modern bedroom with lots of soft stuffs from the poufs to the mattress.
8. CDA Interior Design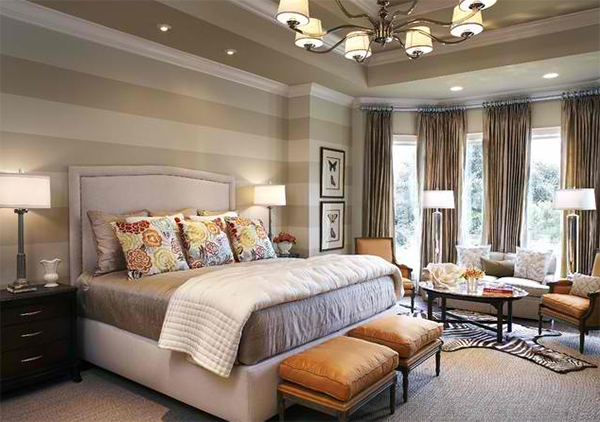 Use grays and blacks with warm undertones to avoid harshness and to make the room feel cold.
9. Chic Contemporary Rustic Home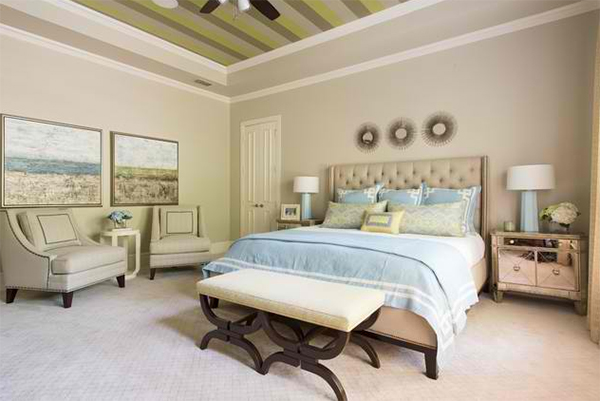 I'd guess this is a masters bedroom with pastels all around.
10. A Turquoise Tween Bedroom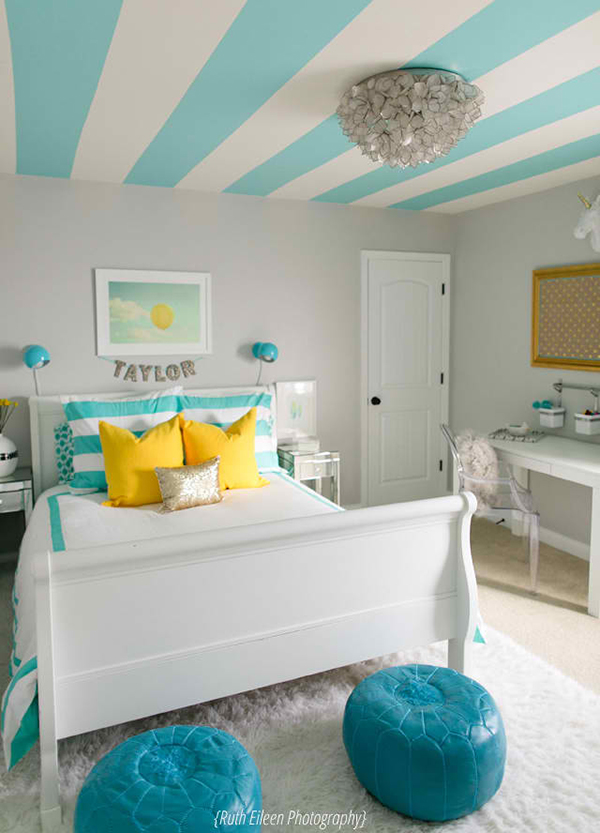 Turquoise is love! Just look at how it added charm to this bedroom.
11. Little Girls Bedroom Remodel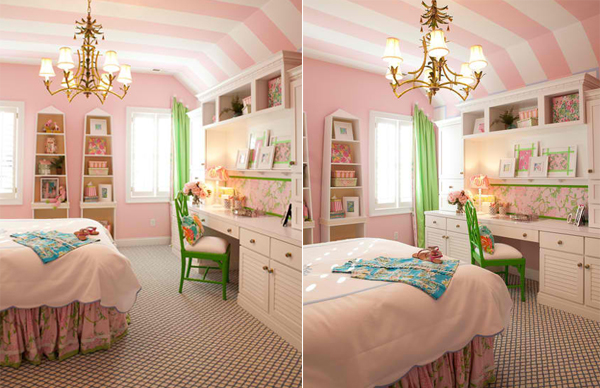 What a cute bedroom for a little lady! The ceiling reminds me of Victoria's Secret.
12. W Residence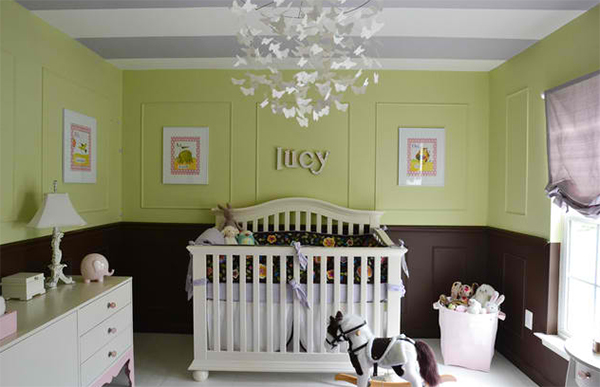 Adding gray and white stripes on the ceiling is a good idea. It has a huge impact to the look of the entire space.
13. Chelsea II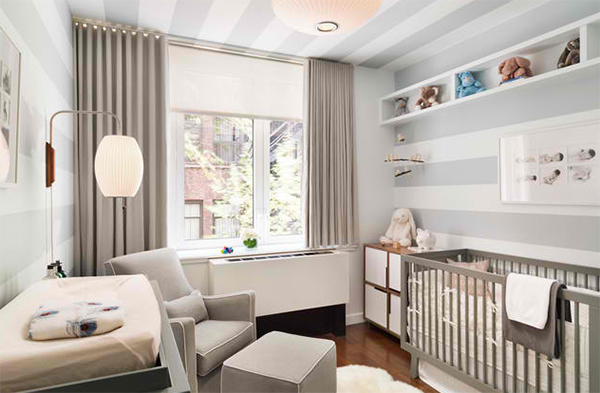 A gray nursery will never look boring with stripes on the walls and ceiling establishing continuity.
14. Pioneer Square Condo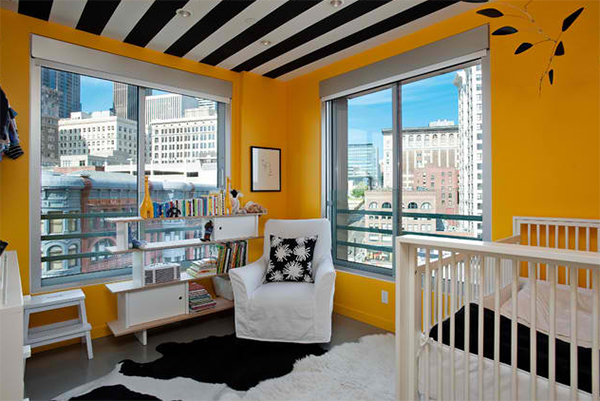 What a striking bedroom! That ceiling nailed it!
15. Owl Themed Nursery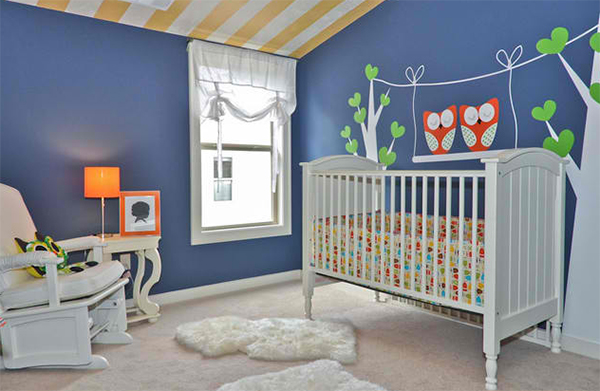 The area rugs are cute as they are formed like clouds. The owl wall decals are head turners too.
16. Nursery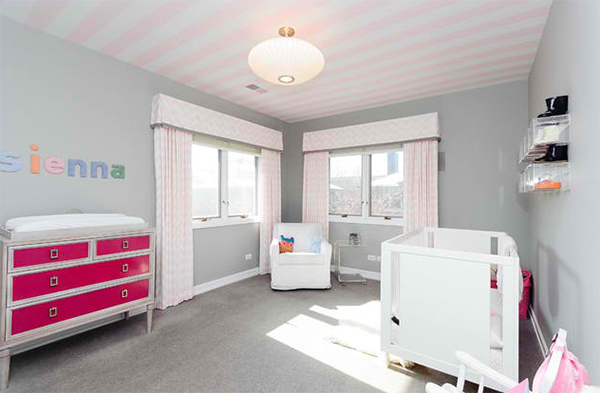 A modern nursery with soft pinks and white. That changing table has a bold color that highlights it in the space.
17. Brooklyn's Nursery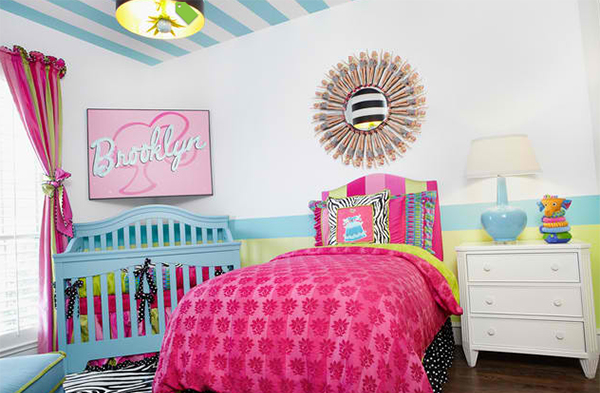 This bedroom rocks with style! I like all the colors and patterns here. Even the placement of that wall art is a good idea too.
18. Nursery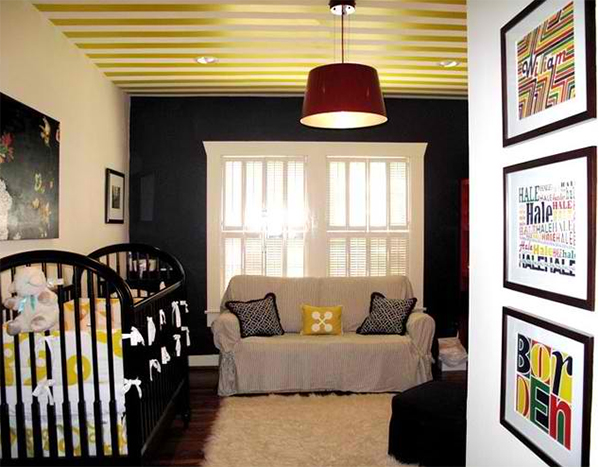 When you combine black and white and another color, it never fails even for a nursery!
19. Parana Dr.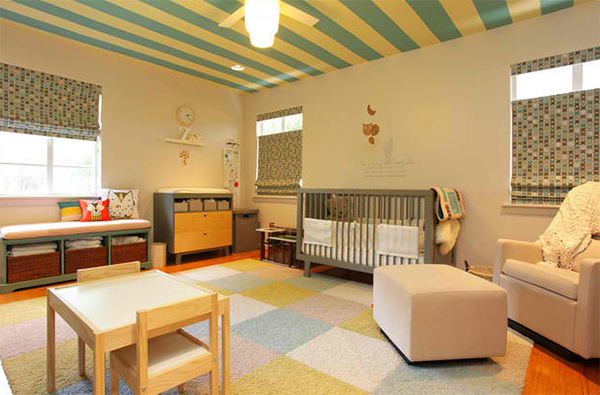 Modern gender neutral nursery that has complementing striped ceiling and carpet floor tiles.
20. Washington Street House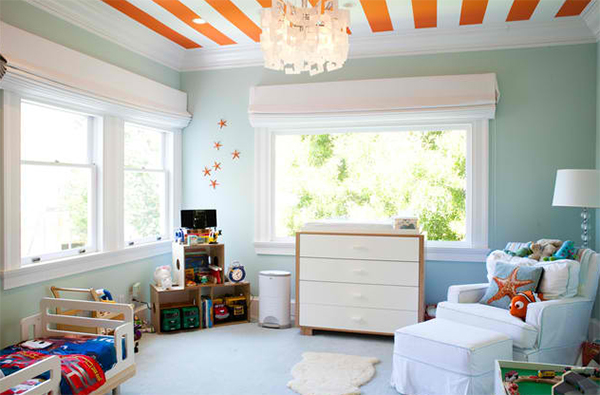 Look! There's Nemo! And his colors are used for the ceiling!
Stripes are indeed lovely. I don't know why but I think there are lots of people who are kinda in love with this pattern. You have already seen how stripes look like on the ceiling. It also look good on the walls just like what we showcased in some striped wall bedrooms. You can also see more lists with stripes too!