15 Ideas in Designing Dining Rooms with Bay Window
Some home's architecture includes a bay window. A bay window is a window space that projects outward from an outside wall. It could be an arc or it can have a flat front with angled sides. When it is curved it is called bow window while if it has angles on both sides, it is called canted. A bay window can be used for different areas of the house. Sometimes, a bench is added into it or a table too.
We have collected some dining rooms that have bay windows. This will help you in designing your own dining areas which has this feature. This type of window is usually seen in traditional homes with medieval or baroque style. But since some spaces were already updated, you can see how some of them were turned into contemporary or eclectic in style.
Arts & Crafts Residence – Dining Room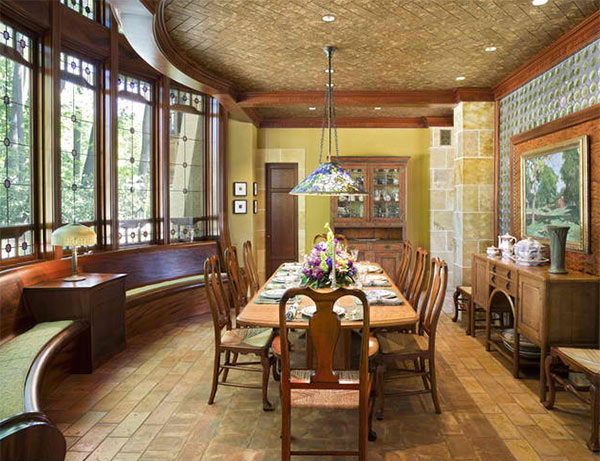 This arts and craft dining room has a curved bay window with seats on it. It used French clay tile for the flooring.
The Warren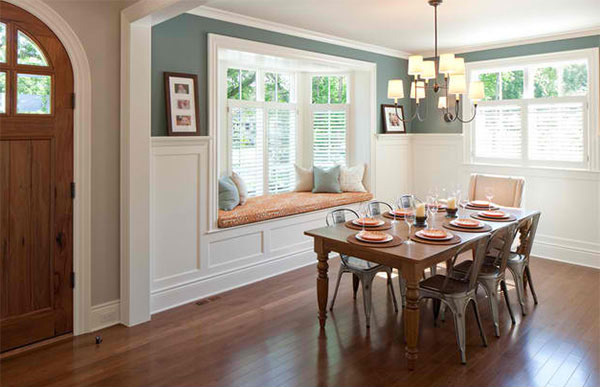 The bay windows sill here is the window seat and it looks nice that way.
Contemporary Gem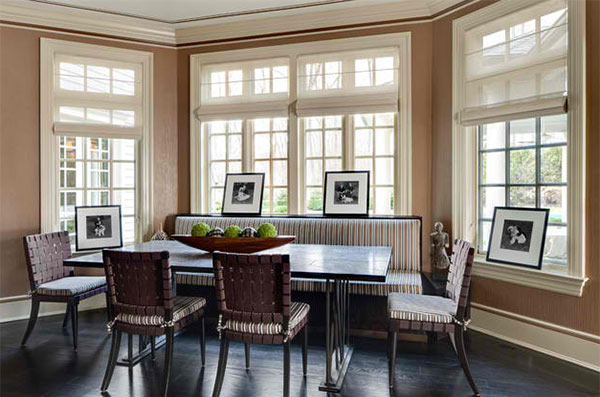 The dining room has 4 chairs in woven bands of fabric in brown as counter stools in kitchen and a 7 foot banquette upholstered in a brown and white stripe. If you have a window like this one, you can simple put a bench on the flat side.
Guilford, Ct. Residence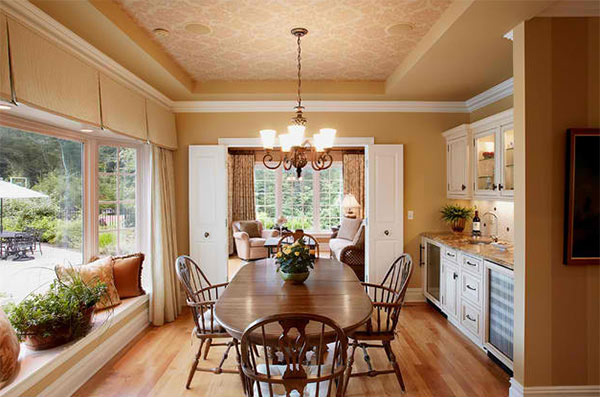 With the bay window in all glass, the dining room allows views of the gardens and the pools. Aside from being a seating area, the bay window was also decorated with plants.
French Country Estate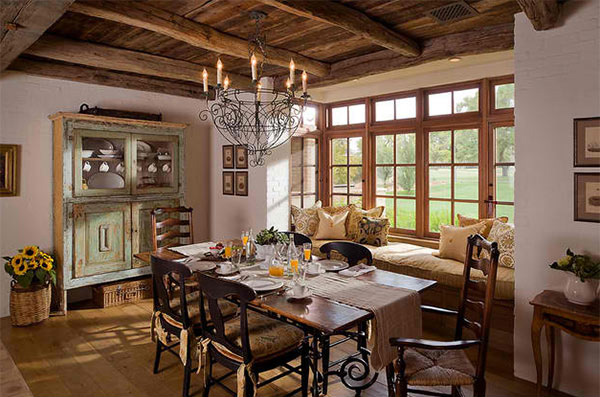 A traditional home with French bay windows with a bench in it. Looks great with the dining set!
Pelham Renovation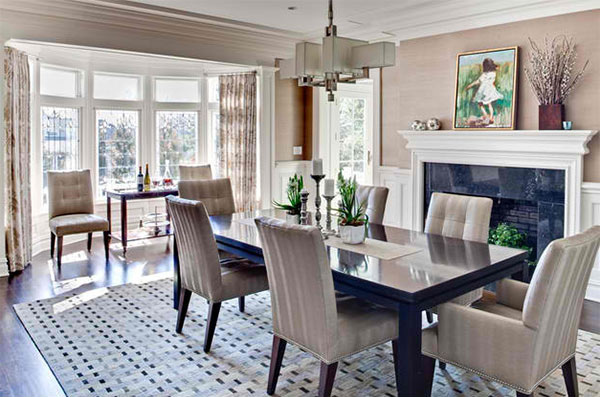 On the walls, the designers did a Kravet grasscloth in a beautiful taupe color. Look at what they did to the bay window. Instead of a bench, they added chairs and a table.
New Canaan Private Residence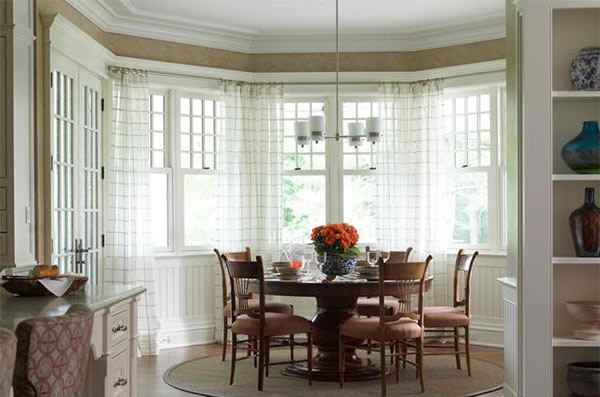 Or you can always stop bothering yourself with the bay windows but just go on by placing a round table.
SW Vista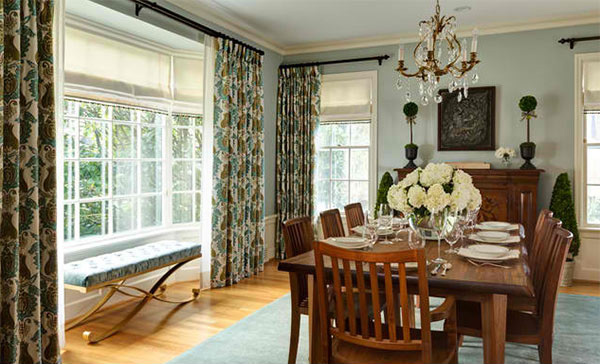 For this dining area, a lovely bench was placed in the window which becomes an added decor to the space.
Cortez Avenue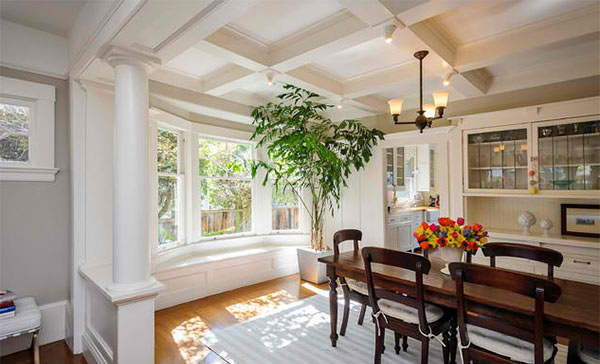 The seating for this window is built-in. Look at the effect of adding a tall plant on its side.
Beach Front Property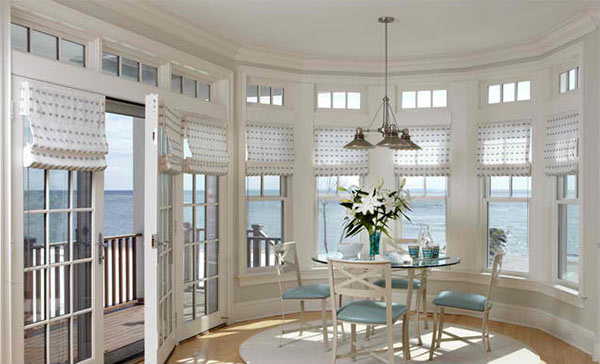 Like what you saw in some of the images above, a round table really does the job for a bay window!
Sophisticated Suburbia – in Westchester!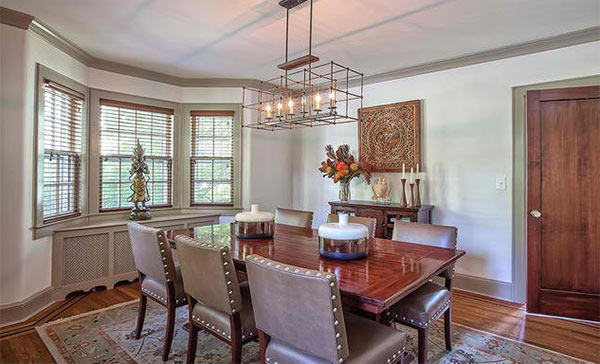 Instead of a bay window, a table was added to the area which carries some display.
Design by Chevalier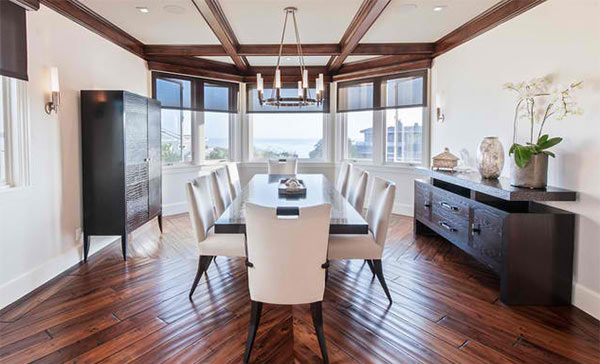 The design of the flooring seems to draw our eyes towards the canted window!
Meridian Home Staging & Design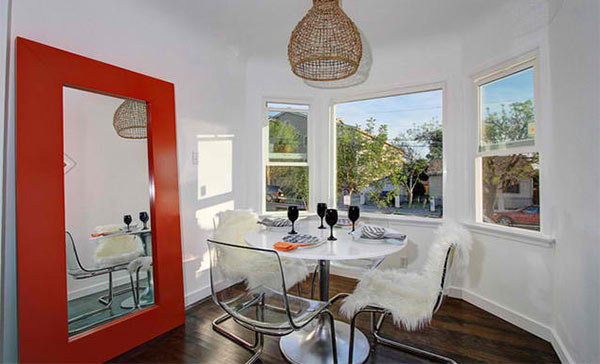 Another round table for a bay window dining room but what makes this unique is the tall mirror in bold red frame.
California Living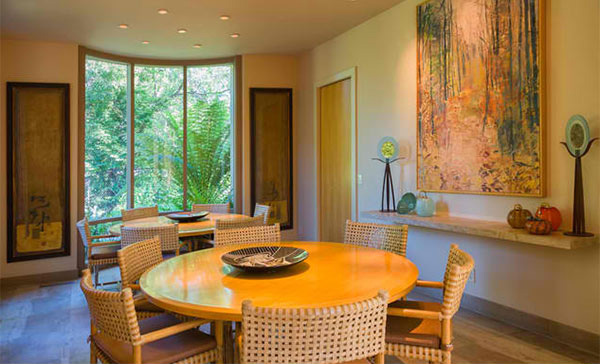 This one looks earthy with the large framed wall arts and the woven back of the dining seats.
Glamorous Dining Room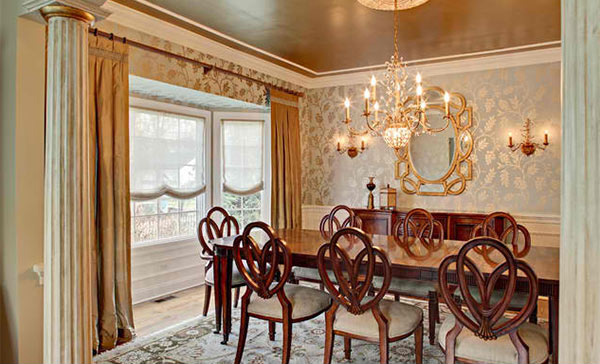 A glam dining room featuring a metallic printed wallpaper and metallic painted ceiling. The bay window was left as is.
It isn't really a problem or a challenge to have a bay window in the dining area. Just go back to this list if you happen to know someone who has a bay window in their home and is having trouble in designing it. If you intend to do the job on your own, then this before and after dining room photo remodels will surely inspire you to work on your dining area.