15 Black and White Bedding Sets
Every bedroom has a different motif depending on the personality of the homeowner. Some bedrooms are filled with bright lively colors while others are monochromatic. There are also those that stick to a safe neutral color. When we talk about neutral colors as decor, black and white will never fail. It is timeless and could give a dramatic look to the simplest bedroom design.
For today, we will be showing you 15 Black and White Bedding Sets. These are perfect for homeowners who have the heart for these colors and also for those who are not sure of what colors would look best in their bedrooms. Getting a black and white bedroom set is not just a safe choice but would also bring your bedroom's look to the next level. Check out the items we have collected for you:
Home Giraffe Embroidered Comforter Set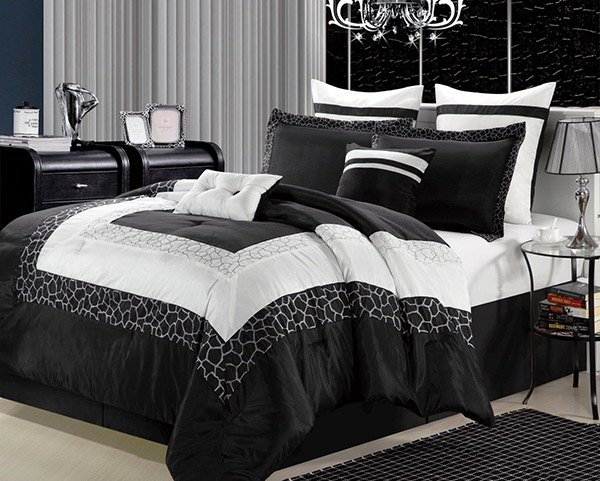 Subtle add a wild touch to your bedroom with this black and white duvet covers of stripes and giraffe patterns.
Camino De La Costa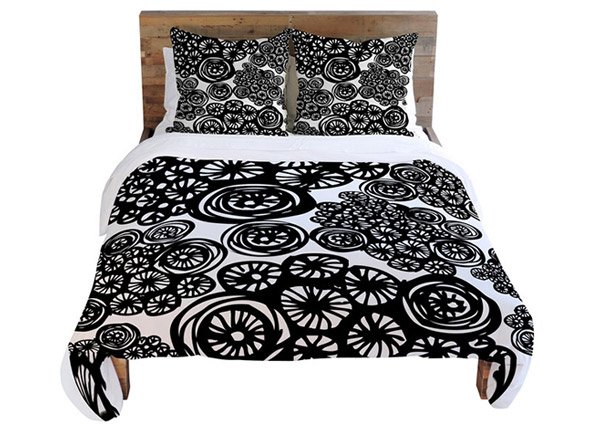 Swirling wheels in a striking black and white pattern create a dynamic duvet cover!
Modern Reversible Black White Bed in a Bag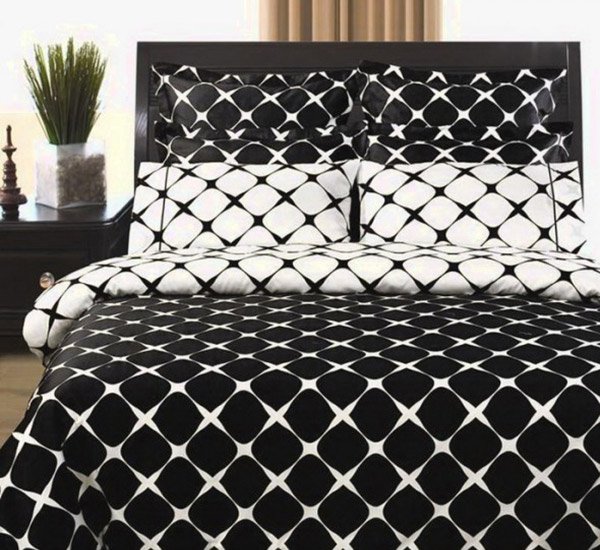 Check out this modern bedding set in geometric pattern. Since it is reversible, it is like you got two different sets in one!
Striped Duvet Cover Bedding Sets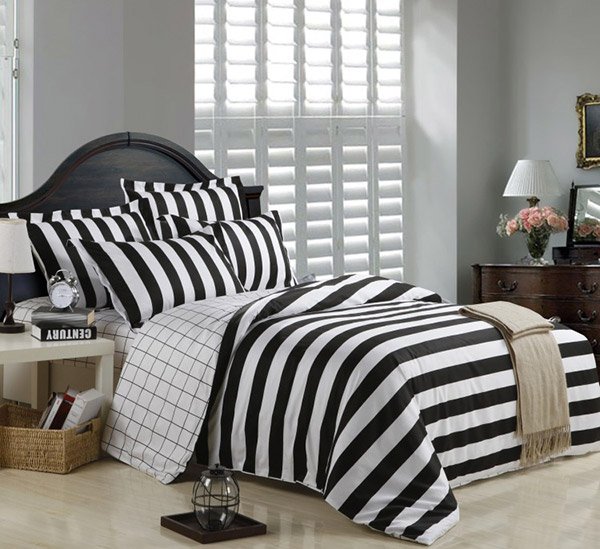 Stripe is timeless. It will always be in no matter when you use it. It is also versatile. Hence, this bedding set could be a good choice!
Chezmoi Collection Black White Tree Branches Set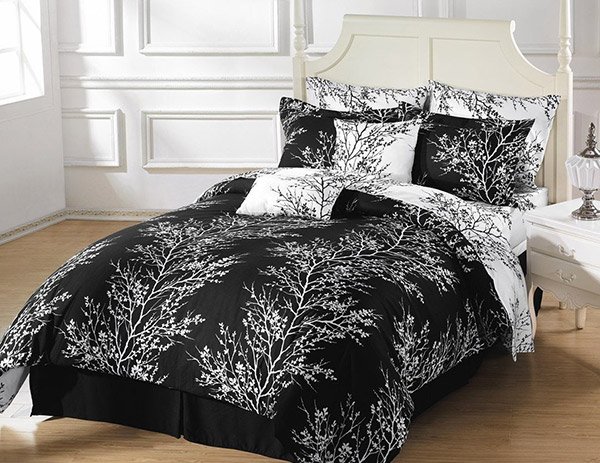 Get this nature-inspired set comprised of 8 pieces soft microfiber that is reversible.
Modern Geometrical Design in Black Base Color
Adding this set to your bedroom would bring an artistic and creative look showing contrasts of black and white like brush strokes.
Yours, Mine, and Noir's Duvet Cover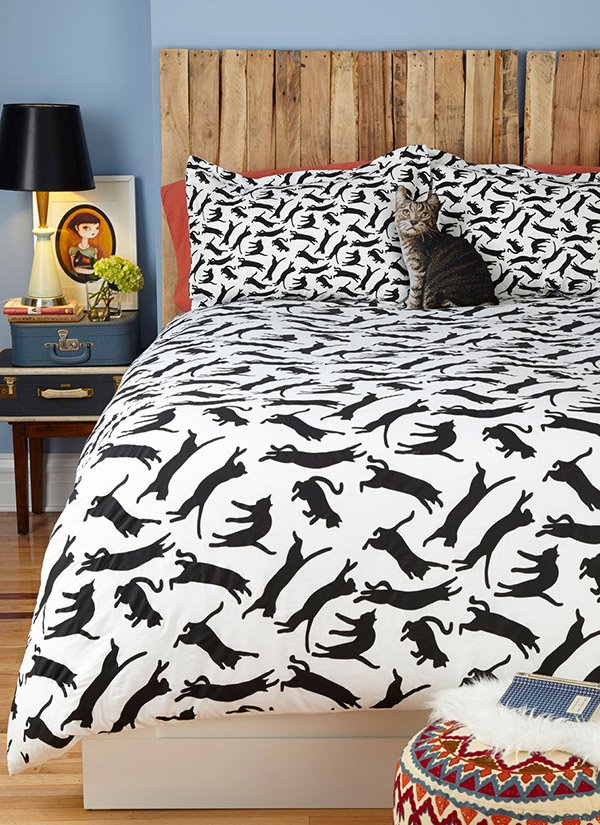 Moonlit frolics of your feline friend would send you to a dreamy night as you cuddle with its softness. This is perfect for cat lovers!
Amherst 7 Piece Comforter Set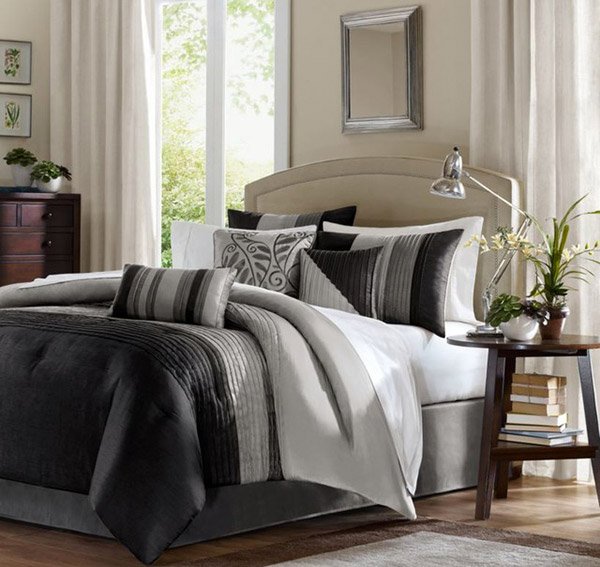 Modern meets casual design in this bedding set of black, white and gray tones. The sleek piping of the fabric on the comforter and pillows give it a strong dimensional appeal.
Black and White Bedding Set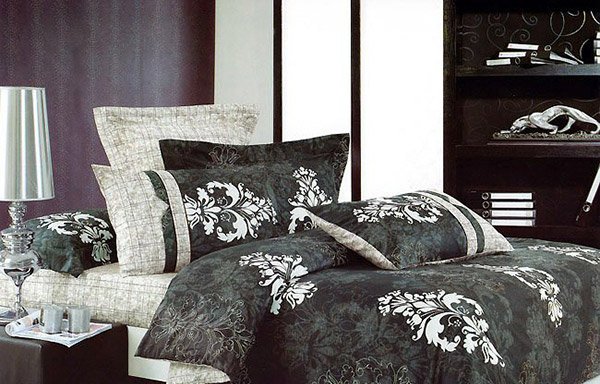 Bring in an elegant touch to your bedroom with this bedroom set of white ornaments intricately designed to upgrade the look of your bedroom.
Gemma Floral Reversible Super Pouf Comforter + Sham, Black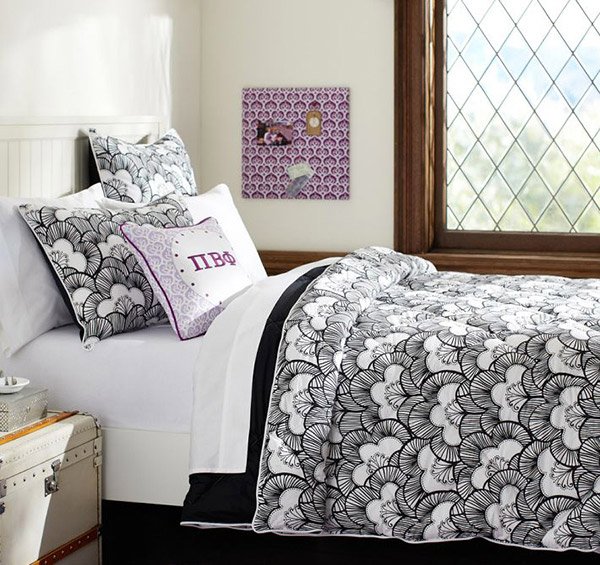 The pattern on this set is from a vintage Australian wallpaper design. Well, it doesn't just look great as wallpaper but even as a bed cover!
Camille 7-piece Comforter Set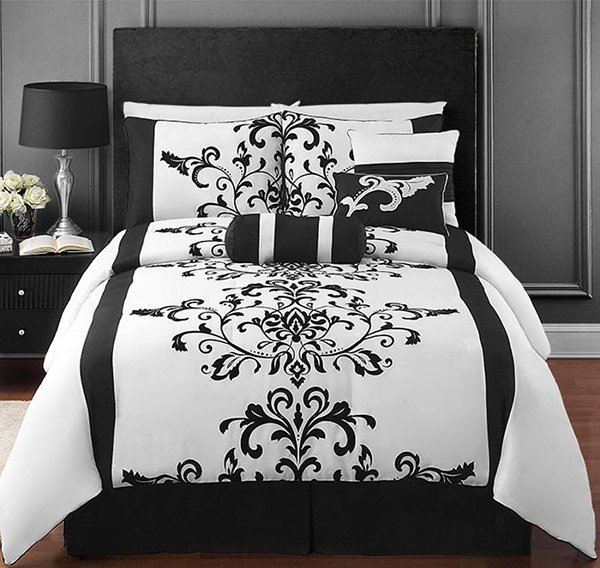 Damask patterns are an eye-catching highlight to this set. It looks good with some parts in solid black color.
Woodland Reversible 8-piece Comforter Set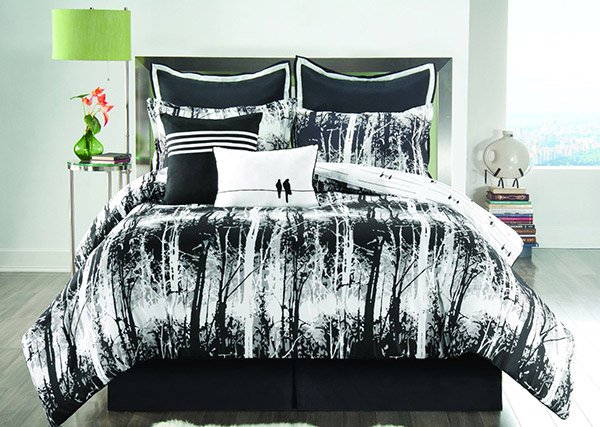 We are certain that you will have a great mood when you wake up in the morning as you set your eyes on this woodland themed bedding set.
Funky Zebra Organic Duvet Cover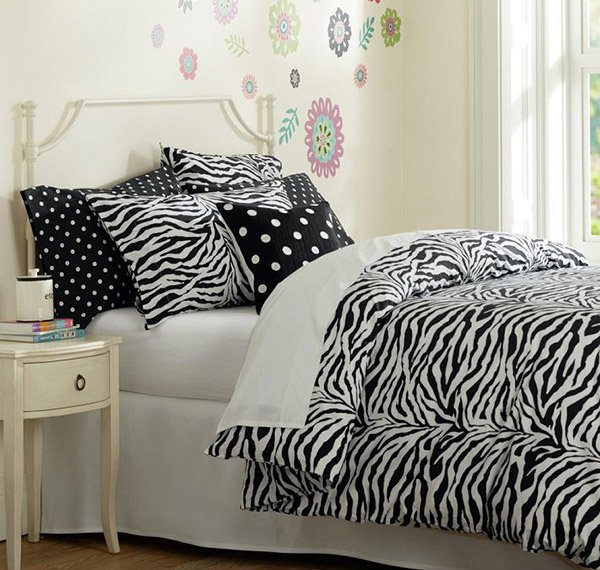 This is one stunning set pairing the zebra patterns to the polkadot covers. Who would think that these patterns look lovely together?
Luxury Stripe Comforter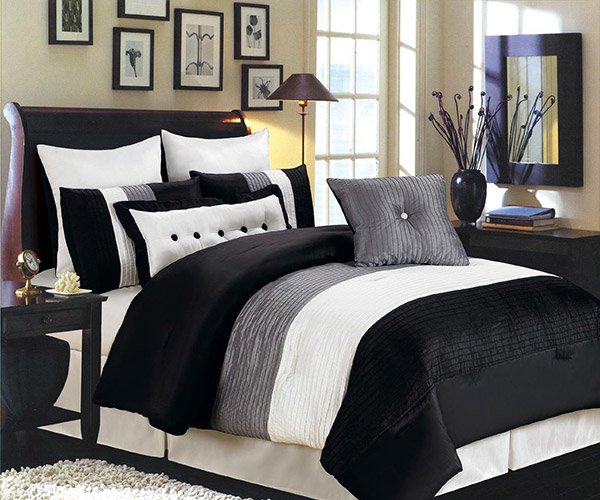 Contrasts of black, white and gray gorgeously adorns this bedroom as it gives comfort to the users at the same time.
Chezmoi Lily with Leaf Applique Comforter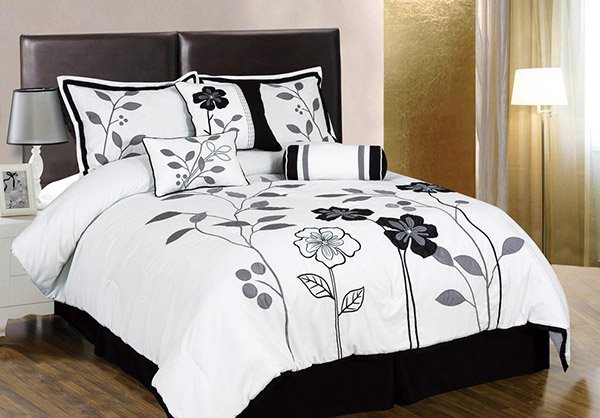 Charming flowers printed on white sheet- isn't this just lovely? This is suitable for whatever kind of interior.
Isn't this a beautiful list? You will certainly believe that black and white when used as bedding cover will never fail! Just take a look at the bedrooms above. Seeing them might even move you to get bedding sets with this color. But adding colorful ones will also work well. Oh, if you want to see more lovely beddings, we had a feature of Selene and Gaia Bed Linens that you might love.