20 Chair Cushions As Seen in Bathrooms
Make your bathroom more comfortable with cushions on your chairs.
Adding chairs to your bathrooms are optional, but there are some homeowners, especially the ones that have larger bathrooms that add chairs to their spaces either for seating in front of their vanity, sometimes a place to place the towels or robes they're going to use and sometimes, just as a decorative thing; which is pretty ironic because most chairs are really functional.
Below are 20 Chair Cushions As Seen in Bathrooms – this is one list that would showcase the chairs or stools that quite comfortable because of the fact that they have cushions on them. What I'm most excited is the fact that the chairs are real adorable and I think that all of them are really wonderful – yes, both the bathrooms and the chairs themselves! Check out the spaces we have below and tell us what you think of them!
1. Contemporary Master Bedroom Ensuite Bath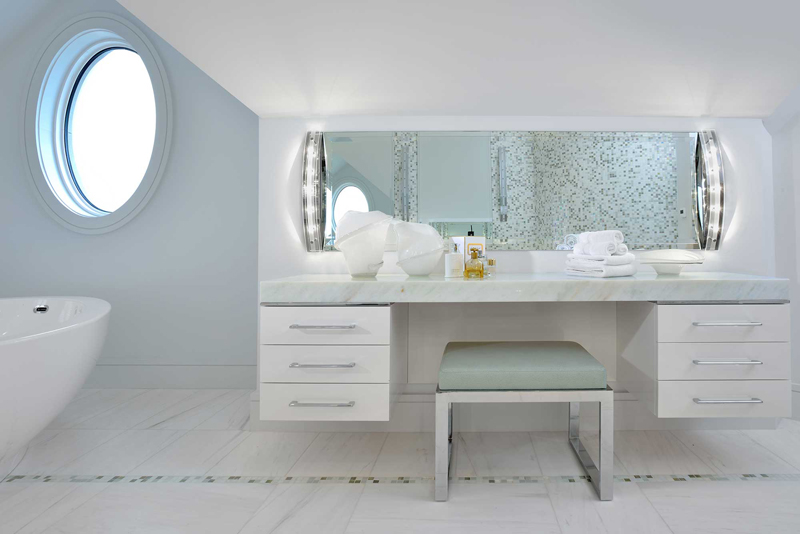 The first bathroom that we have on this list is quite neat – something that seems like to be in an attic because of the window that you see on the side, just close to the tub. I love the idea of a white bathrooms – even when it is a common practice, seeing it paired with other things inside the bathroom gives you an idea if you actually made the right decision of using white.
2. 10th Place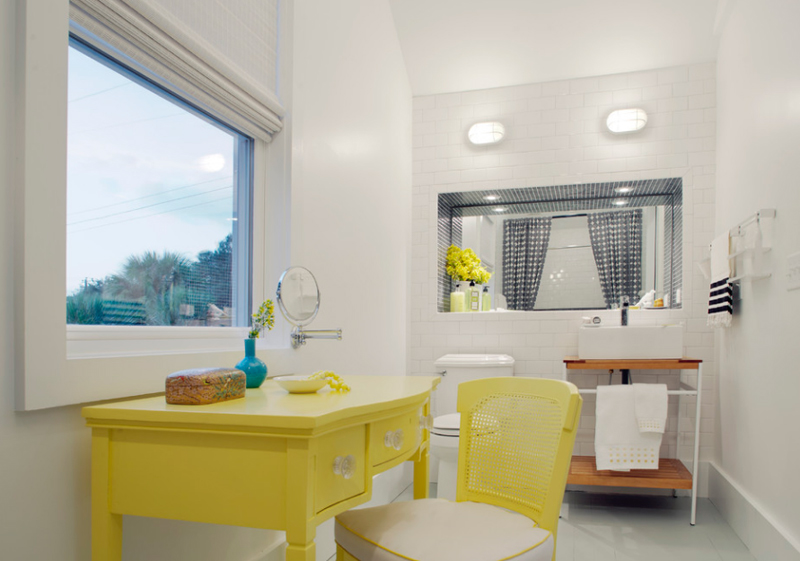 Check out the yellow desk and chair in here! This is surely new for me – like having a desk in the bathroom because I get vanities, but this one is actually different. Positive thing though, I think that the yellows in here made this bathroom pretty awesome!
3. Northern California Residence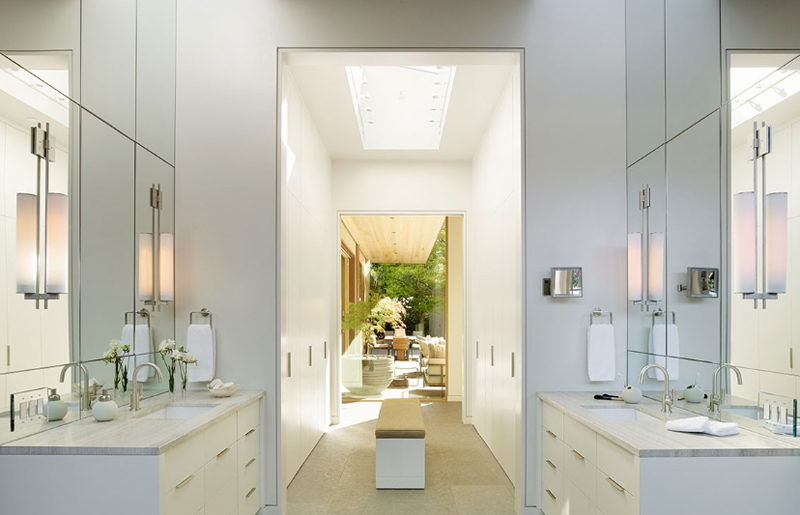 The stool in the middle of the bathroom is quite cool. It breaks the somehow-long corridor to another space in the house and it is a good place to actually check out your closets. The double countertops in here is real sweet because they are opposite each other – quite different from the usual ones that are beside each other. So, if this bathroom is owned by twin sisters for example, they have one side of this bathroom to themselves.
4. Pacific Heights Residence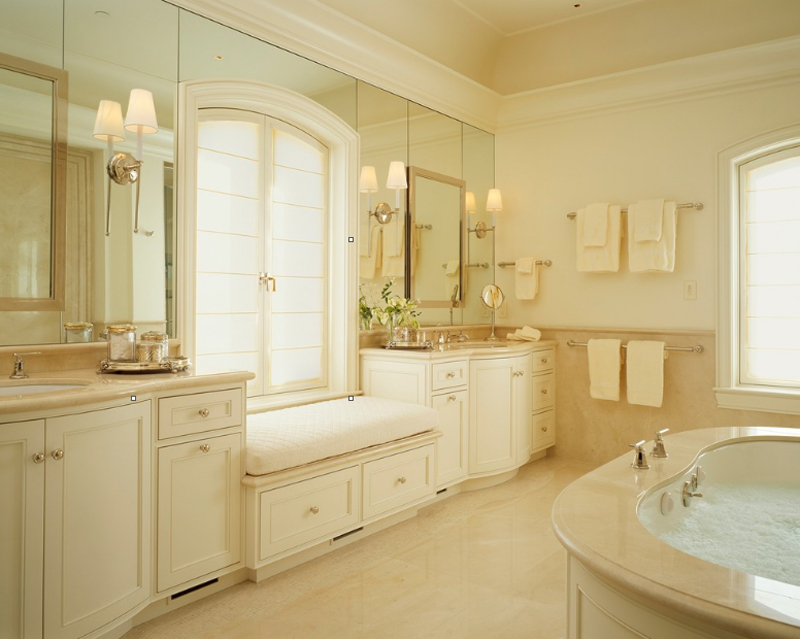 Here is one cute bench on the side of the window which looks really charming! The color and aura of this bathroom is almost scary because of how cozy and elegant it actually looks! Notice all the details in here – from the fixtures, the cabinets and drawers and the tub and glass vanity – this is just so wonderful!
5. Smuggler 2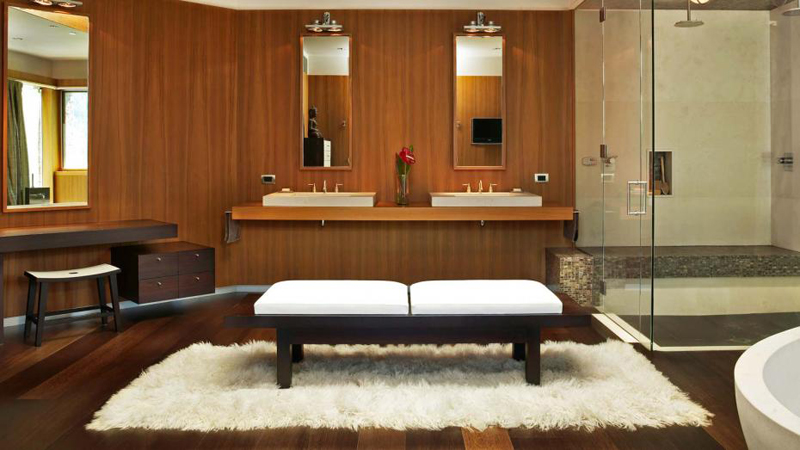 I love the wooden surroundings that this bathroom has – from the walls and floor and the cabinets and even the base of this wonderful chair in the center of the room.
6. Spanish Revival Residence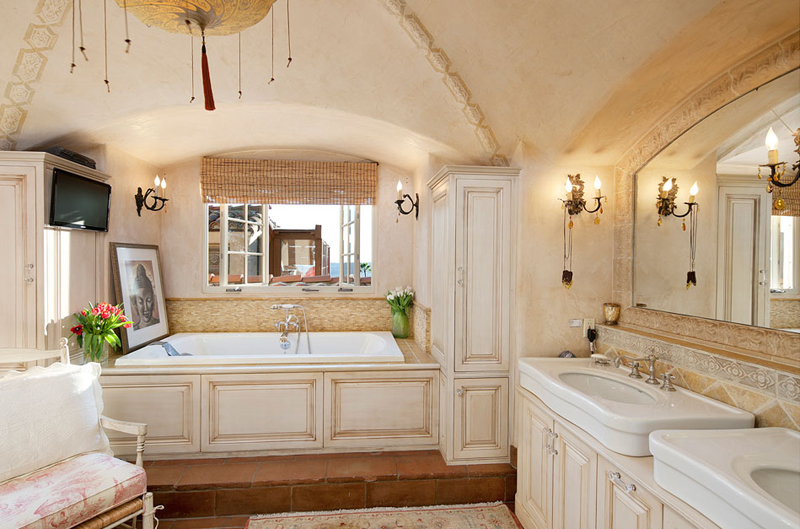 Here is another example of an old-world-inspired bathroom. As they say, 'it's all in the details, baby!' And I love that idea because it's actually true – in everything and especially in home design and fashion!
7. Summit Ave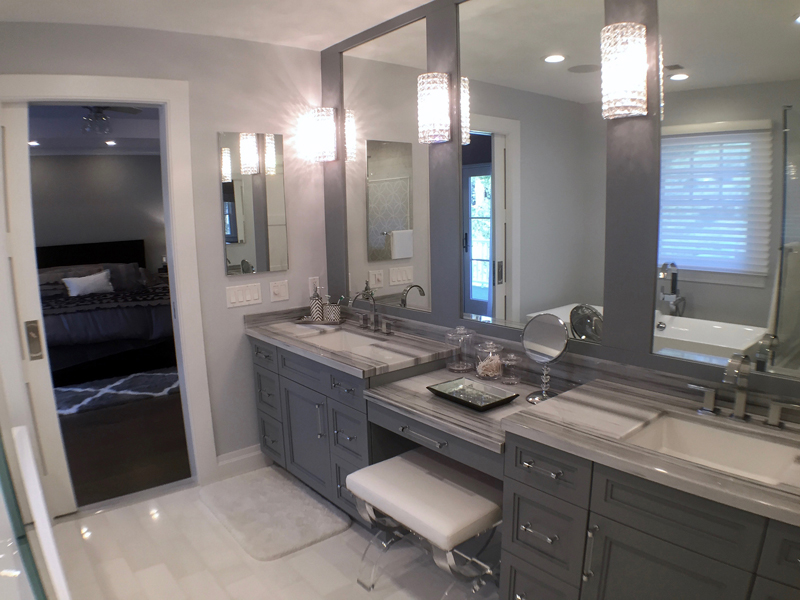 The contemporary look and feel of this bathroom is quite exquisite. The color of the vanity and its contrast with the white ghost stool and the marble flooring makes this space just so inviting and interesting.
8. Bailey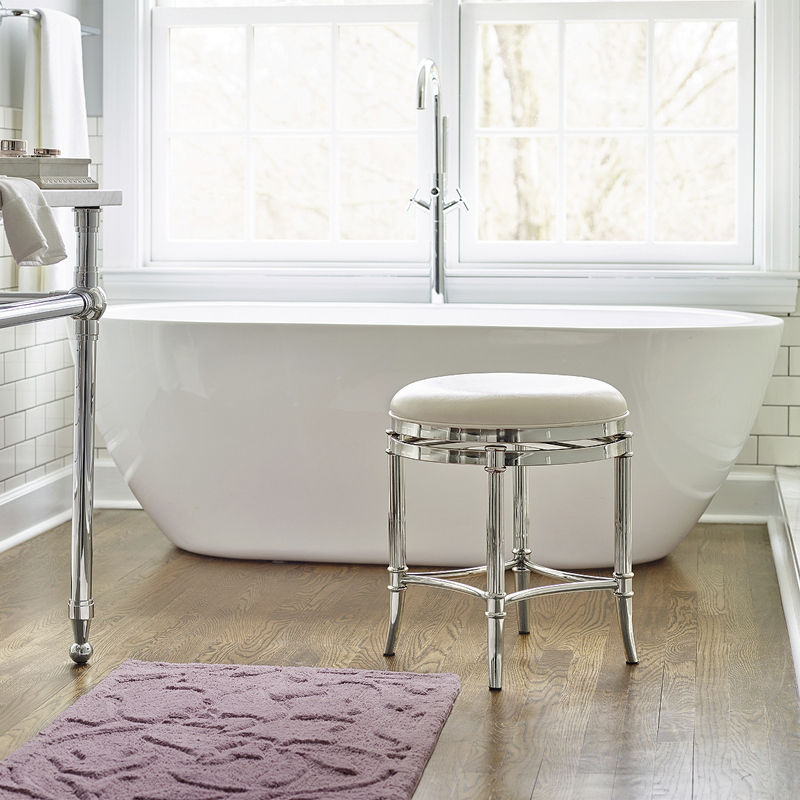 The tub looks way too ordinary because of the wonderful details that this stool has. What is you take on metallic stool? Tell us about it.
9. Timeless Elegance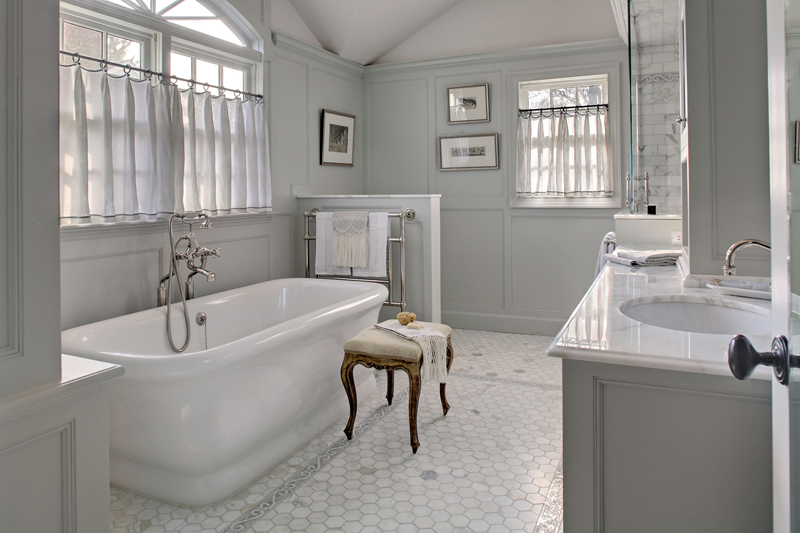 Generally speaking, I think that this bathroom is actually stunning and special.
10. Aspen Mountain Retreat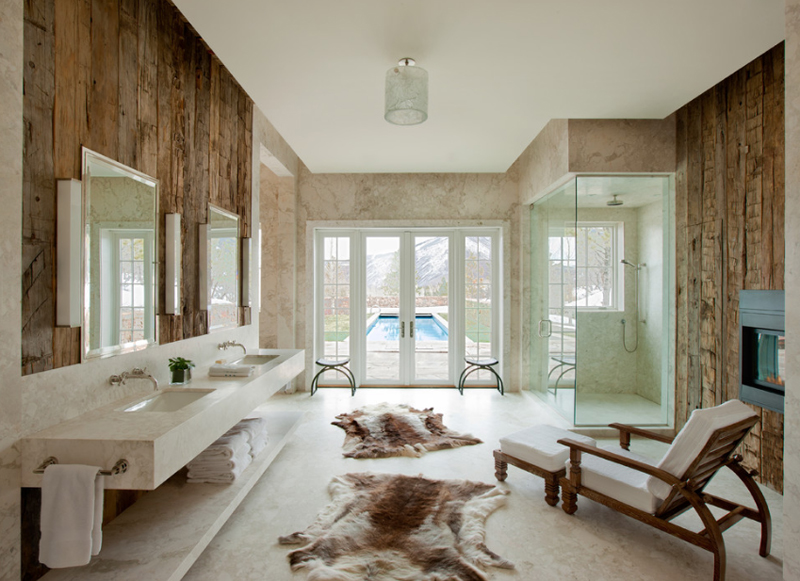 Quite a fancy bathroom right? I mean, it does not really have an indoor jacuzzi or anything like that, but take a good look at this large bathroom and tell me that this is not a grandiose design (at some degree) to begin with? The materials used in here looks expensive and legit Something homeowners would want for their own bathrooms!
11. Colorful Colonial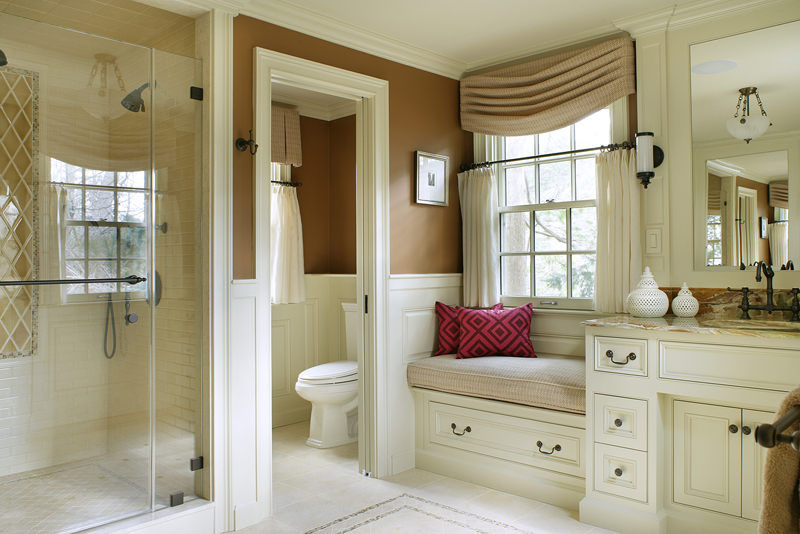 Here is another bathroom with that cute window seating area. Love the prints on the throw pillows and the color for the cushion on the chair – pretty unique and feminine I should say. Honestly, there are a very few men who has bathrooms as stunning as this one because they do not really stay long period of time facing the mirror or dancing to the beat in the bathroom.
12. Georgian Style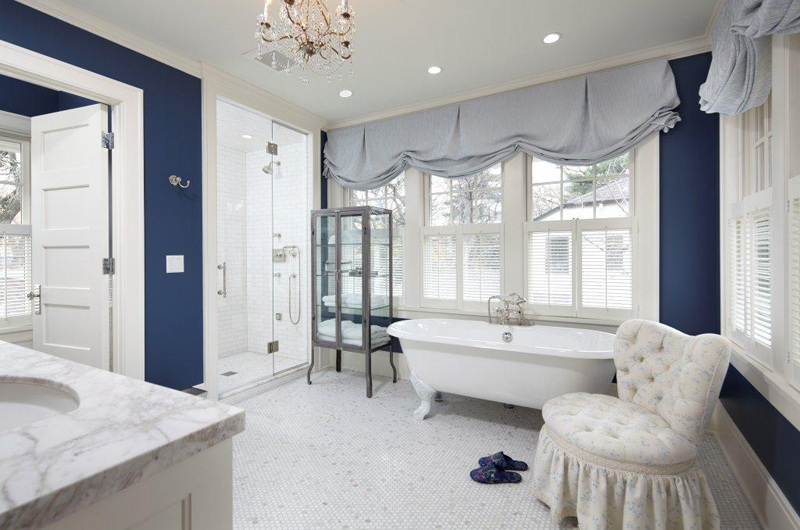 Tufted chairs are stunning! In this bathroom, we see how a royal blue wall makes everything white feel so lovely and gorgeous!
13. Loft Condo Traditional Comfort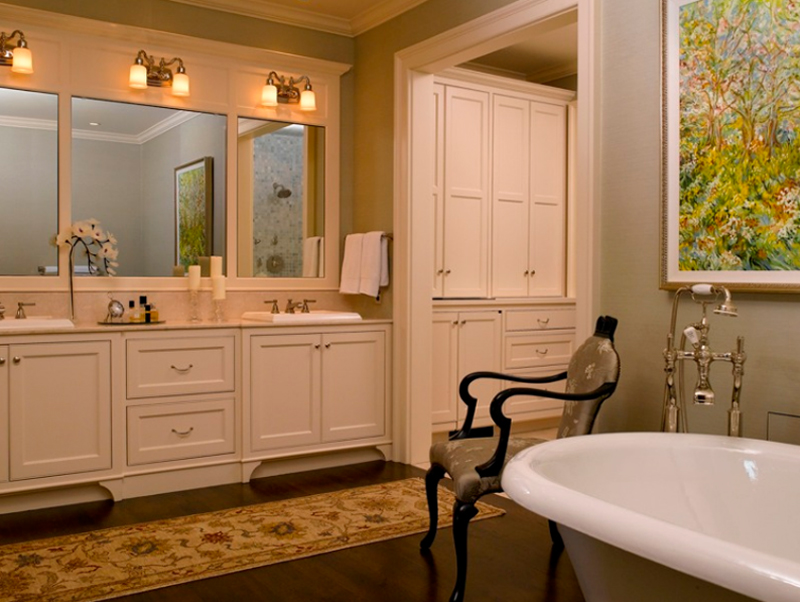 The chair in this bathroom may not be too focused but we can see clearly how pretty the fabric is and how nice the black base is. I personally love the design of the arms in it because it is unique. Totally adore the traditional vanity on the background too!
14. St. Charles County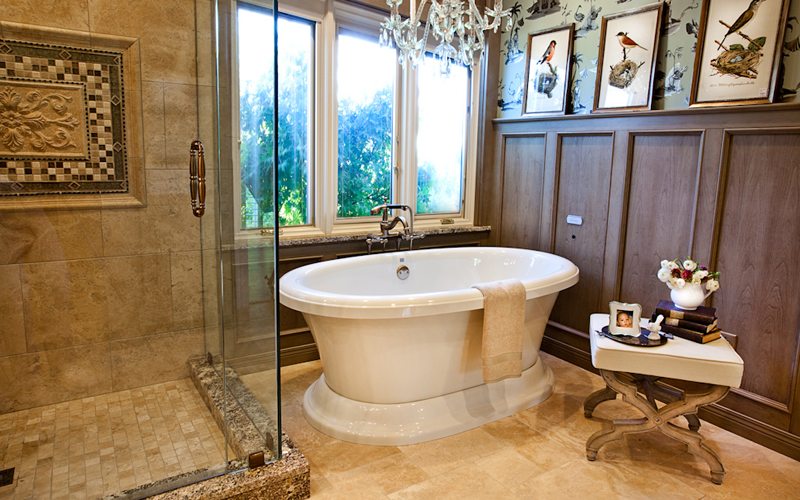 I feel that it is unlikely that people would really store as much books on the side of the tub, but then again, there are people who really loves reading and needs them whenever they dip themselves in the tub and bathe for a long time.
15. North Raleigh Residence #2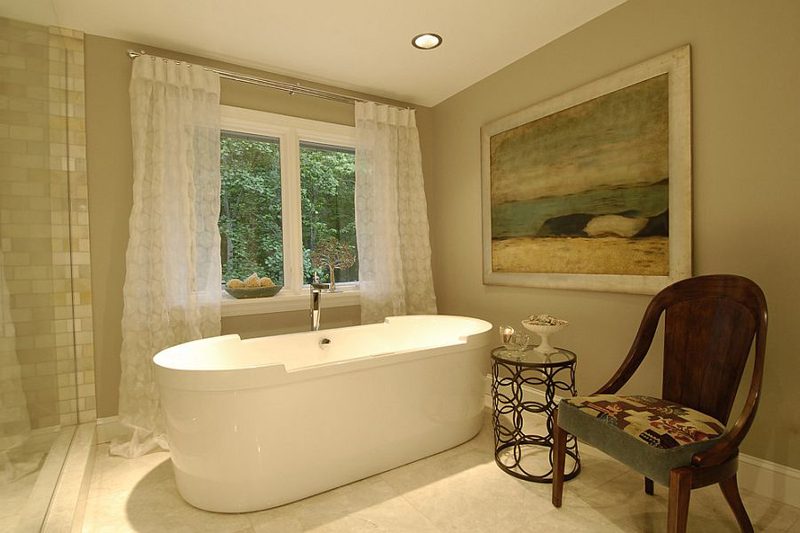 I personally wish that they picked a different chair for this bathroom because I feel like the design if kind of off for the entire designs – but then I realize that this is an accent chair and well, it sort of really accents this space as well as serve a certain purpose.
16. Bywood Street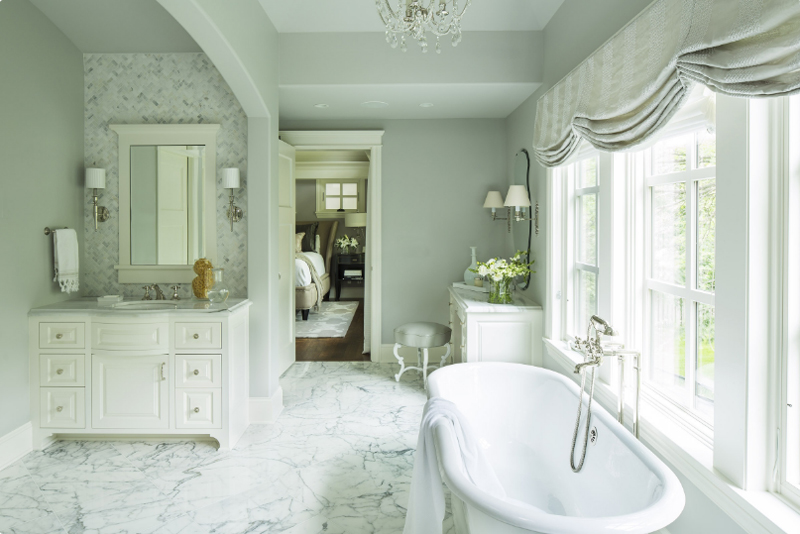 This bathroom just looks heavenly! The color palette and aura of this place is just divine! If all bathrooms looked like this one, I think more people would be late going to work because they'd rather stay home and bathe!
17. Strait Lane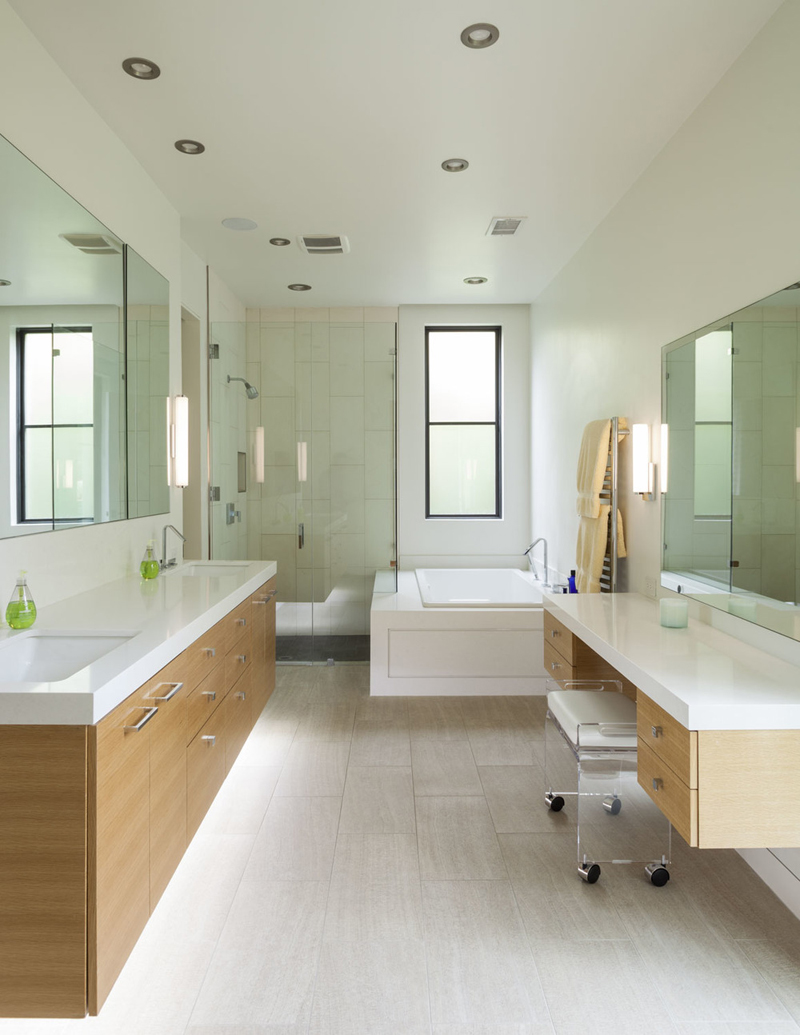 A contemporary bathroom that could also pass for a modern bathroom because of all the lines it has and the design of the chair in here which I actually like. How about you?
18. Spanish Contemporary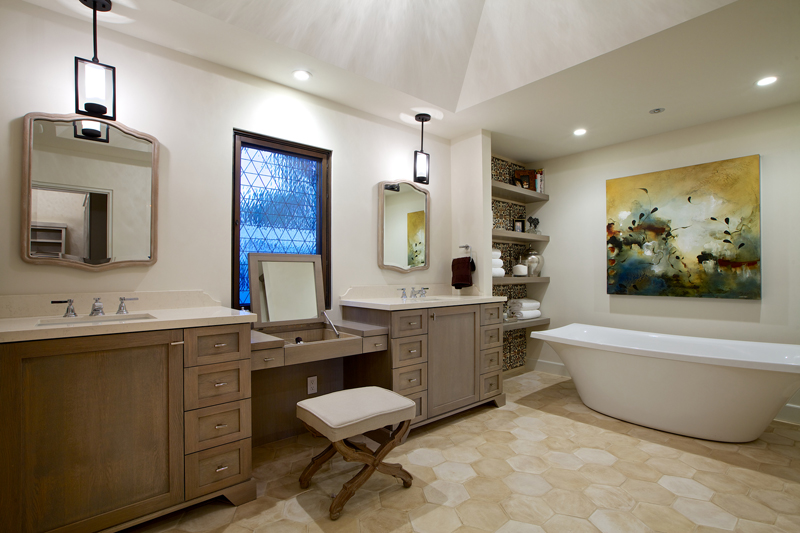 If you can recall the bathroom with the stool and the books beside the tub in one bathroom above this one, you'll know that the stool in this bathroom somehow looks identical to it. What do you think?
19. Sunnyside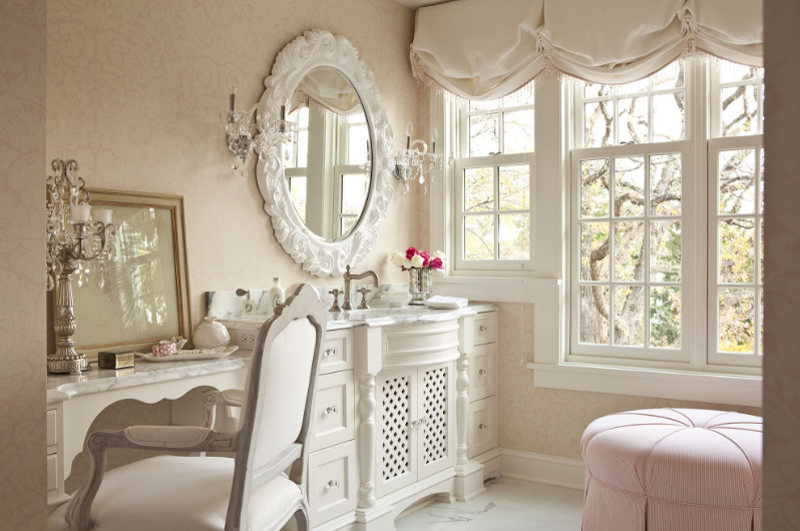 This girls bathroom sure looks pretty. Its vanity and sink looks kind of traditional and vintage and I love it! What about you? Do you ever imagine having a bathroom this pretty?
20. Vintage Remix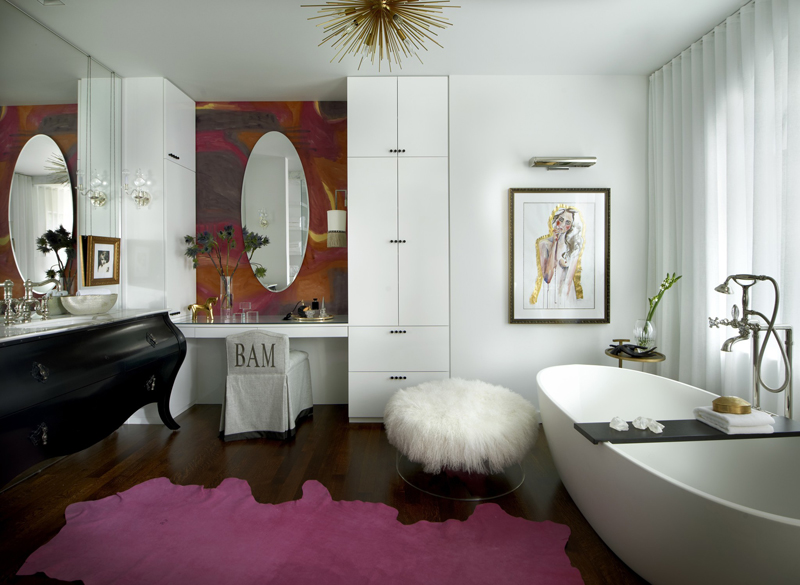 Well, I can't really say so much about this bathroom because I think that this is one great bathroom – you have everything you'll ever need in a bathroom plus it's so pretty and fancy!
The 20 Chair Cushions As Seen in Bathrooms is quite neat and something fancy that I think you and I would love. If you want to, check out the how cushions are used in the pool area and share them with your friends!