22 DIY Ways to Dress Up Your House Keys
Say bye to boring keys! You'd get to identify them easily too with this DIY ideas!
Of course you have some keys for sure. This could be keys for your drawers or your home's doors. And you have to make sure that you keep each one well and that you will not interchange them so that you will not be confused when it is time for you to use them. That is why it is important to identify the keys. Most of the time we use key chains or add labels to them. But there are other fun and creative ways to do that.
You can actually dress up your keys as a way of identifying which is which. You can avoid the boring labels and let your keys look really stunning and cute. These will surely look pretty as they hang on your walls. With that, we have collated some DIY tutorials for you which will give you different fun ideas on what to do with your home keys. For sure, you will find this exciting and you might even start making one after seeing this list! Go ahead and scroll down to this fun DIY ideas to dress up your home keys.
1. DIY Wrapped Key Covers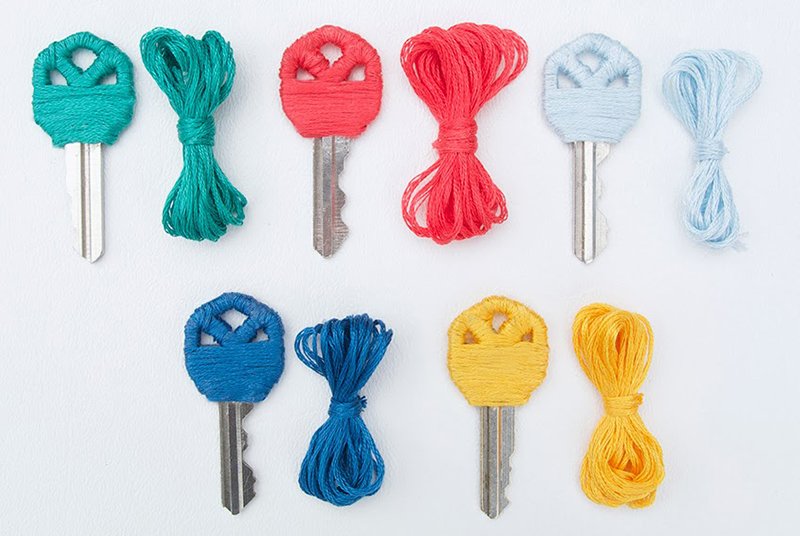 Bring in some color to your keys by using embroidery floss of bright colors. It looks so cute!
2. Color Code Your Keys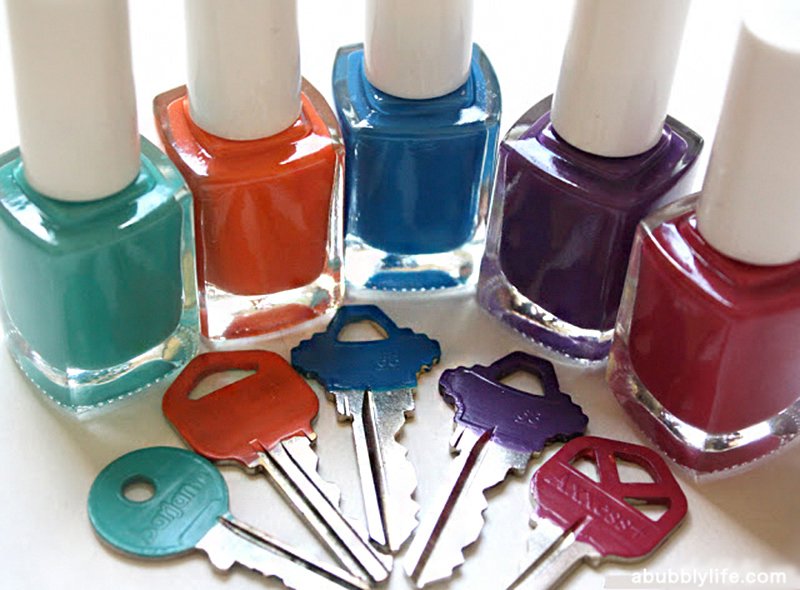 You can do this for only five minutes! Choose different colors of nail polish and colors your keys. Guess sparkly ones will look nice too!
3. Washi Tape House Keys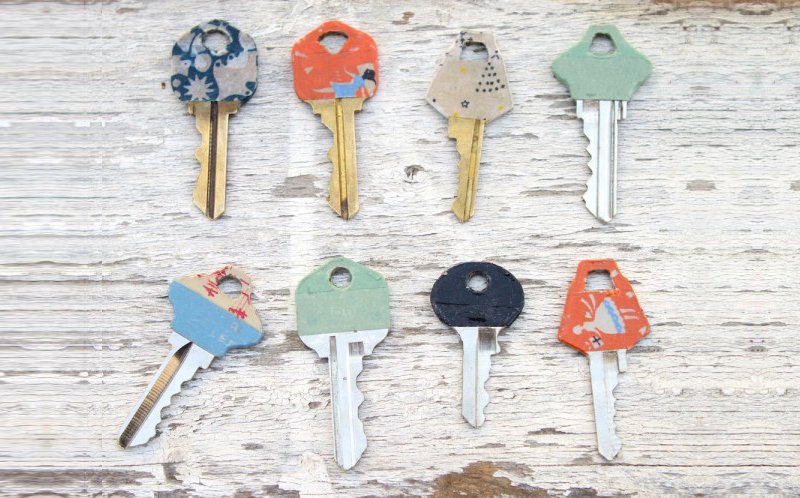 I guess you expect this one. Using your washi tape to decorate your keys can be a good way to identify which is which!
4. Decorate your keys with Polymer clay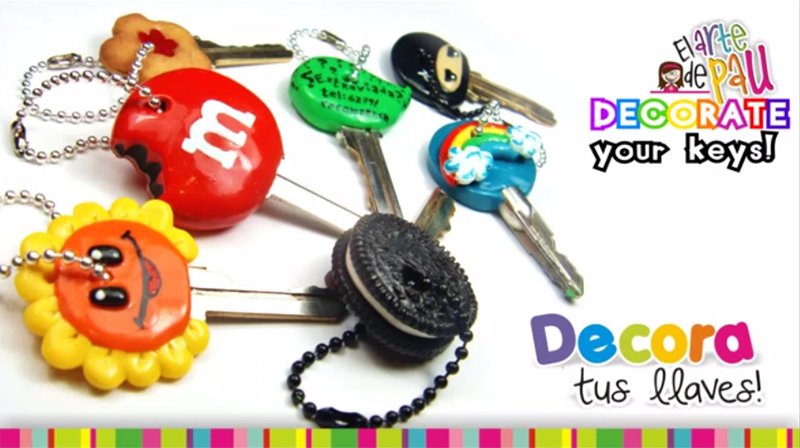 Get a detailed instruction of how to add beautiful polymer clay designs to your keys. Get those creativity working!
5. How to decorate your keys With nail polish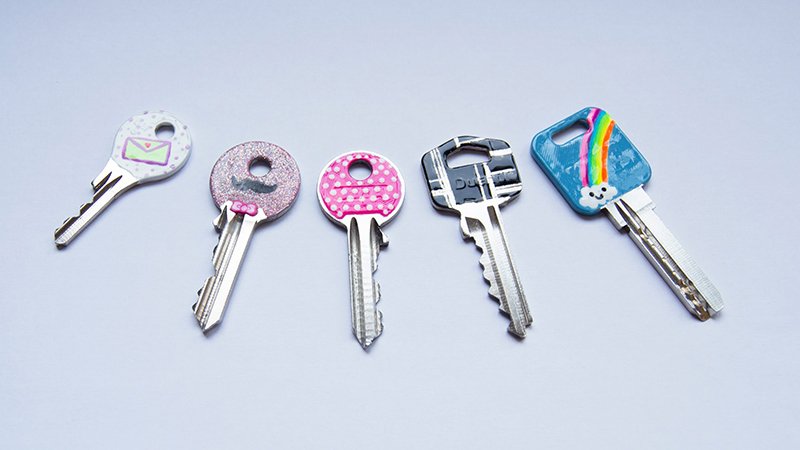 Aside from merely painting the keys with nail polish, you can be more creative with it too just like these keys!
6. Decorated Keys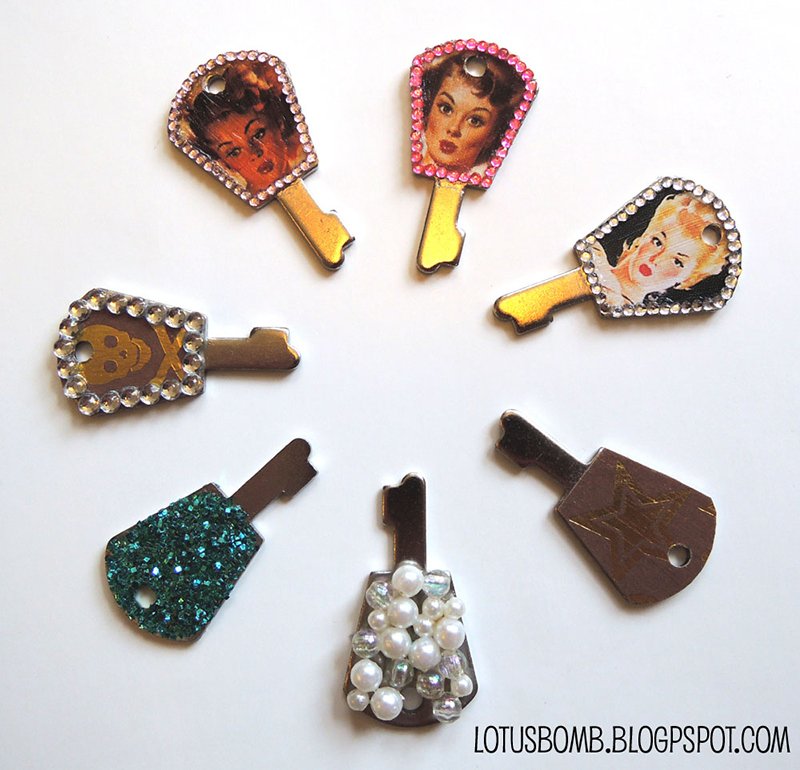 Decoupaged, glittered and baubled keys! The ones with pinup photos look really interesting as well as the ones with pearls on it.
7. Personalized Key Covers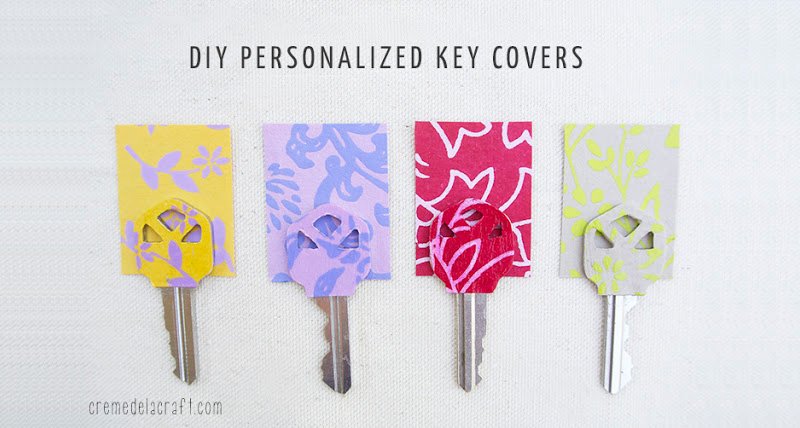 If you have a bunch of scrapbook paper or beautiful paper designs, use them to decorate your keys. Don't forget to use Modge Podge!
8. DIY Spring Repurposed Jewelry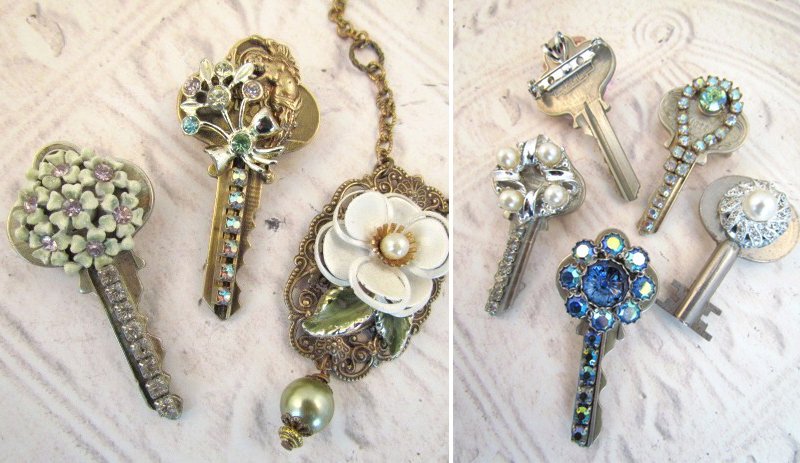 These are keys that are no longer used. But if you want one that you can still use, you can skip decorating on the part which is used to open doors and others.
9. DIY Colorful Plastic Dip Key Tops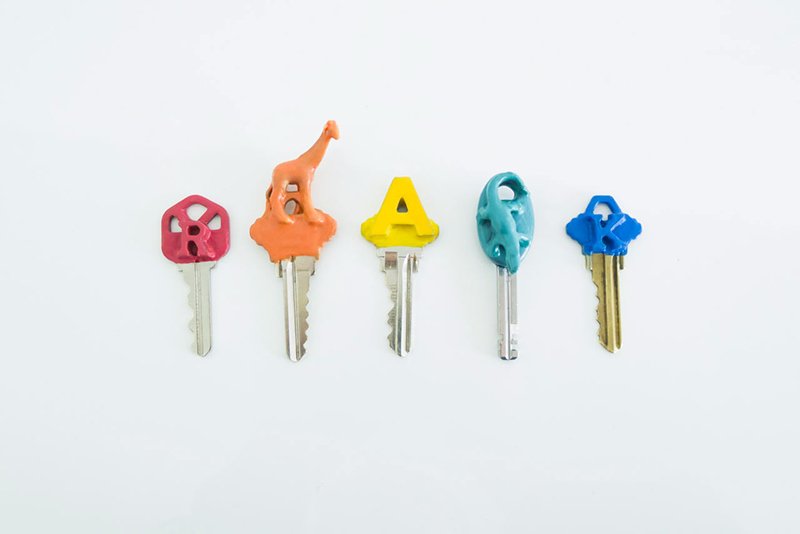 You can have some fun making this using some plastic animals or letters. Glue them on top of the key and dip in paint!
10. KEY Clothing – Urban Outfitters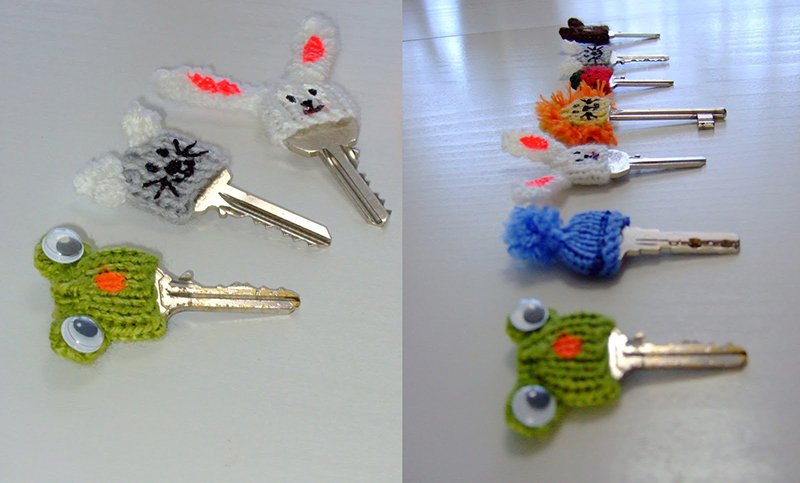 If you are into crocheting, then this one will make you feel really excited! Make different characters with and designs then insert them in your keys.
11. DIY Color Block Keys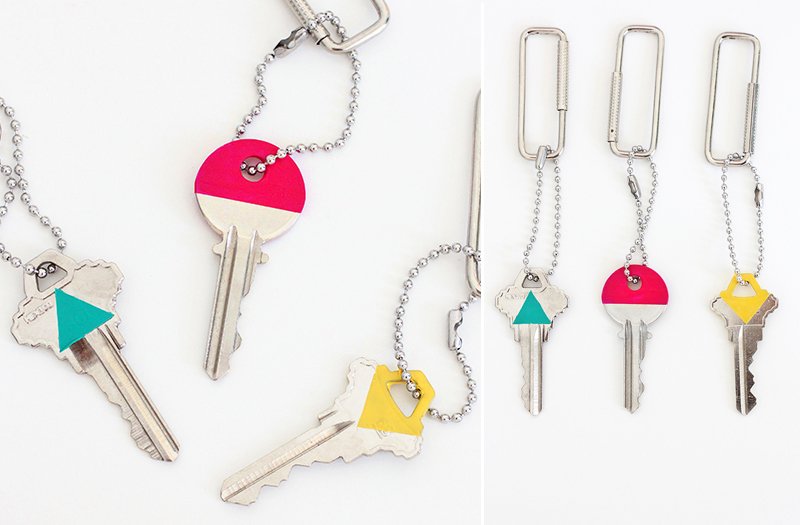 This one also used nail polishes too. Create lovely color block keys with a modern look by playing with scotch tapes and different colors for a nail polish!
12. Washi Tape Keys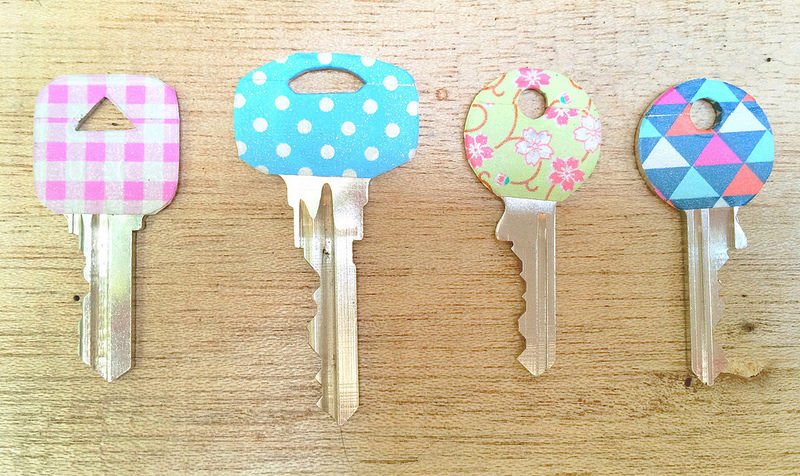 These keys used washi tapes. Pick beautiful washi tape designs so it will be easy for you to identify which is which! This one is very easy to do. There are indeed many things you can do with a washi tape!
13. DIY Dollhouse Keys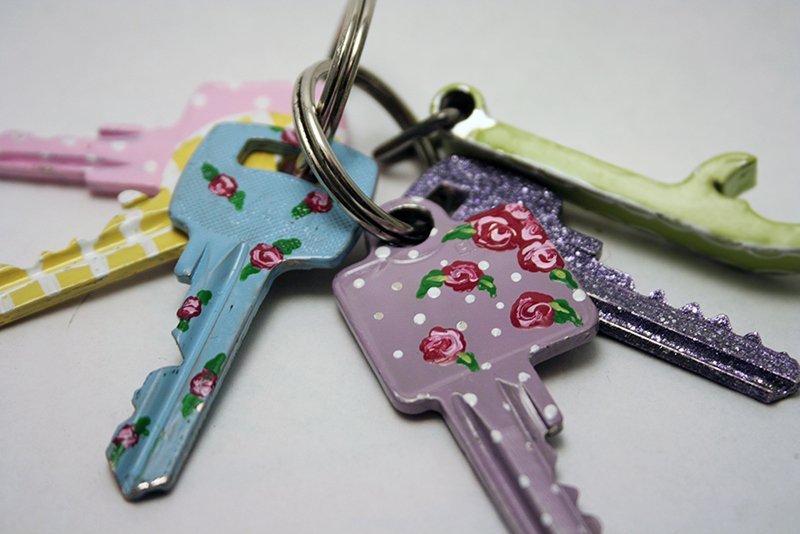 Another set of keys that used nail polish. Very nice, right? I like the small roses that she added to the keys that made it look like a cottage chic designed key!
14. DIY Custom Painted Keys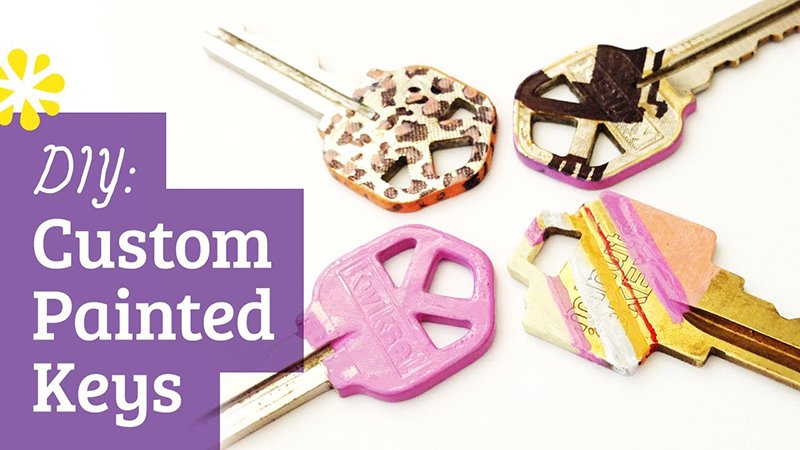 This one used different medium for decorating the keys- nail polish, acrylic paint and a Sharpie pen. Choose which one you are more comfortable of using.
15. DIY Sparkle Key Cap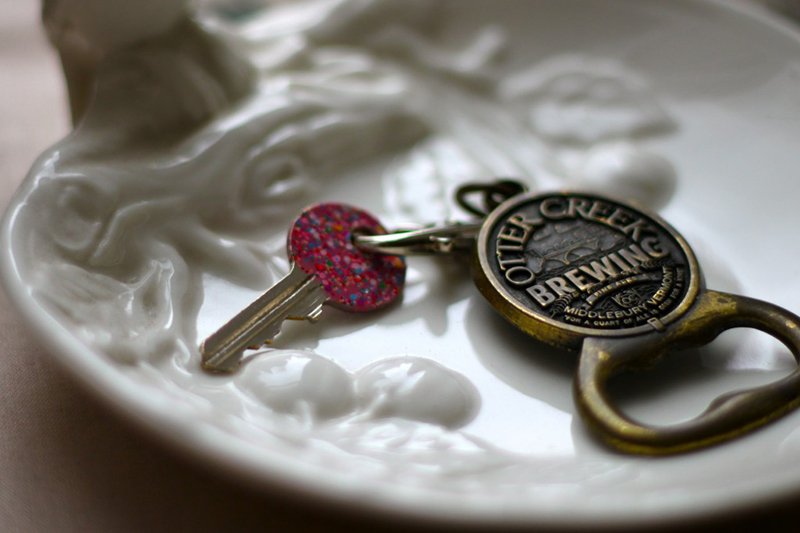 I mentioned that it would look nice to use sparkly nail polish too and I was right! This one used sparkly nail polish to decorate it. Do three coats of a better look.
16. DIY Animal Key Chain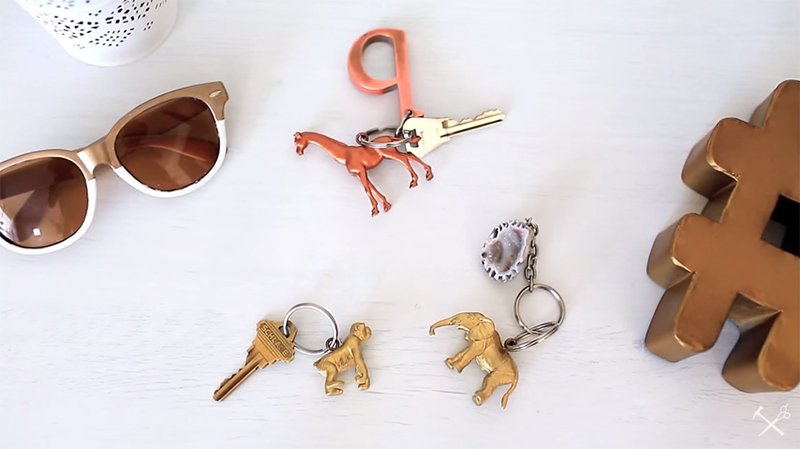 Get some plastic animals and spray paint them with the desired color that you want. Then, add some rings on it!
17. Hand Painted Pine Key chains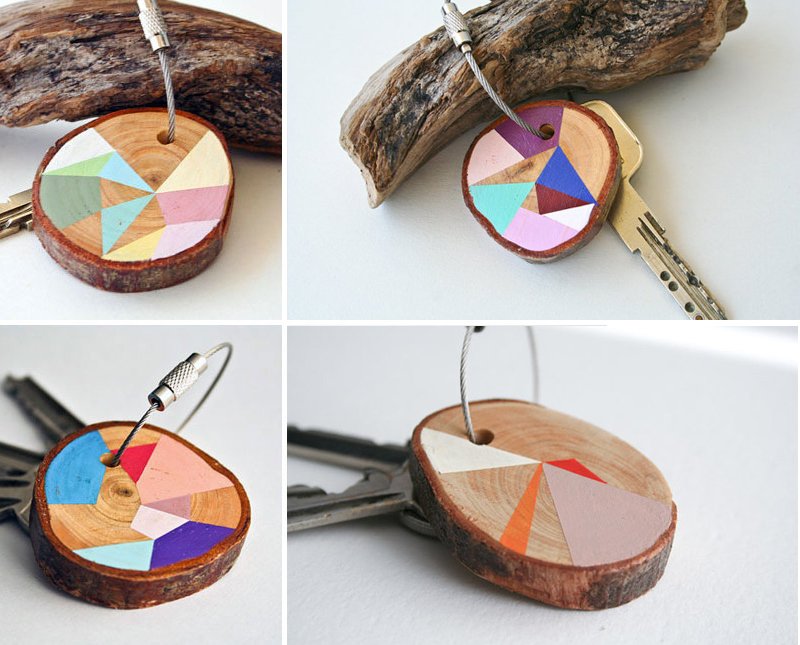 These key chains are beautiful with color block designs on it. You'd surely get a unique keychain made from pine wood.
18. DIY Wooden Bead Keychain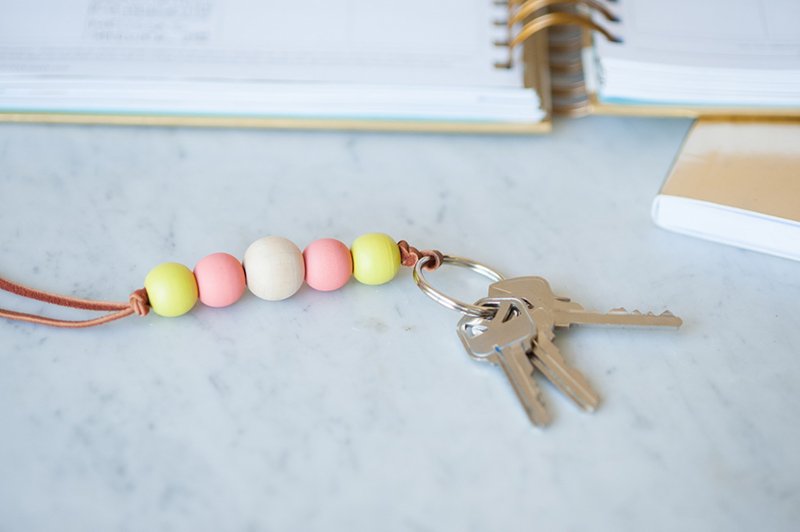 Just thread some beads together using leather string and add a ring at the end to create a beautiful keychain! Choose beads of beautiful colors!
19. DIY Father's Day Keychain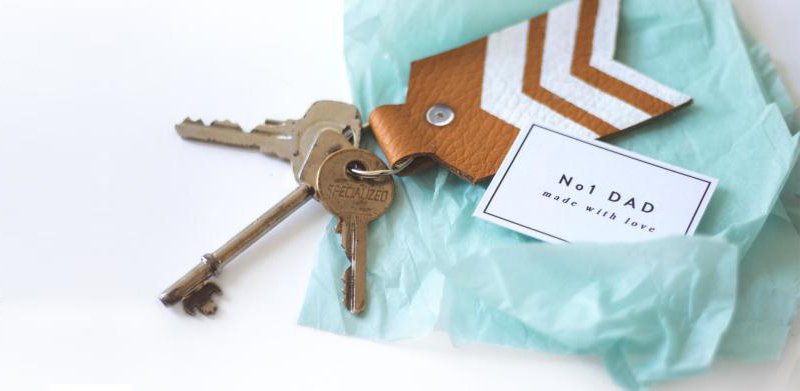 A good way to use leather scraps is to make a keychain like this one and then paint it with some designs you like.
20. DIY Pompom Keychain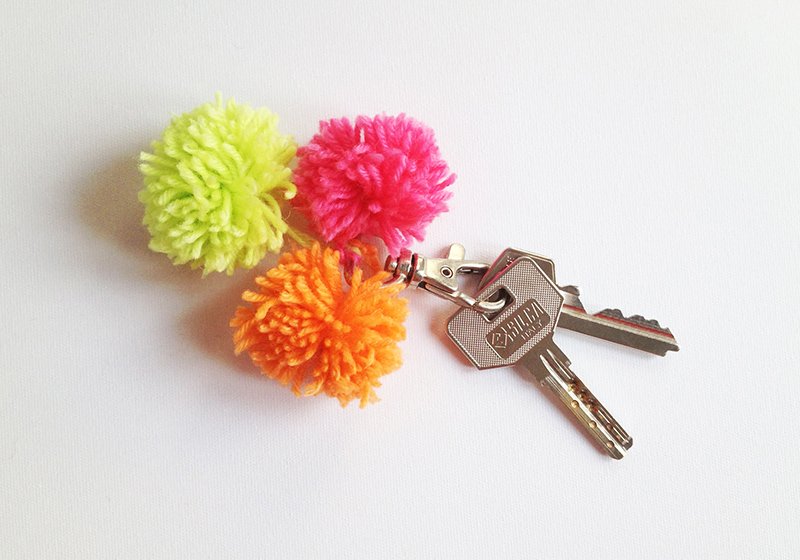 This one is just easy to make. Using some yarn, make pompoms of different colors and then use them as a keychain!
21. DIY Keychain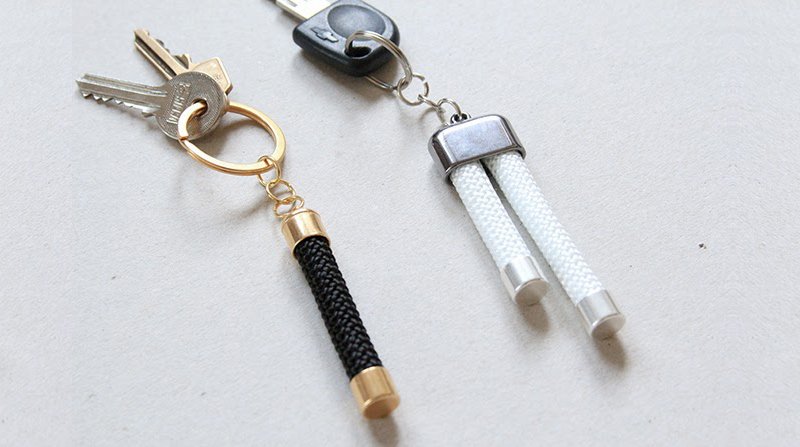 Ropes can look fab and chic as key chains! It is even very easy to make too!
22. DIY Leather Heart Key Ring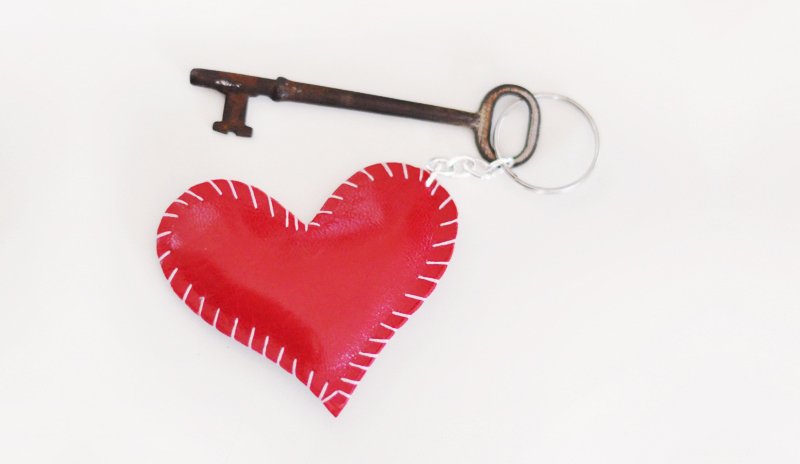 If you love hearts, then this one would be a good option! And it is also very easy to make too!
So, who said that your keys are just boring items? You are totally wrong. You can always make them look fun and beautiful by adding some personal touch to it. The above DIYs we featured are just some ideas of what you can do. You can actually try doing other creative things to your keys too. Look at what you have in your home and use them to decorate your keys. Of course, you can also use nail polish and washi tape or other materials that we have mentioned above. It would surely be fun decorating your keys! What is nice in DIYs is not just being able to make stuff but also the fulfillment when you have done something with your own creativity!