20 DIY Coasters to Add a Creative Twist to Rest Your Beverage Glasses
When we eat meals or snacks, we don't just attend to the food we have on the plate but also to the plate and other dinnerware as well. Aside from that, we also check on other dining items that create the complete package while we are eating meals. And that would include the placemats, tablecloths, runner and coasters. Coasters might be little things on the table where we place a cup or a glass on to avoid rings on the tablecloth. These come in various shapes and designs.
But aside from the coasters that we can buy, we can also make our own coasters too. As a matter of fact, I find it more appealing to just create our own because it means we can have one that perfectly suits to our theme and would also look pretty creative as well. If you don't have any ideas on what to do with your coaster, this list we have today will surely give you tons of inspiration!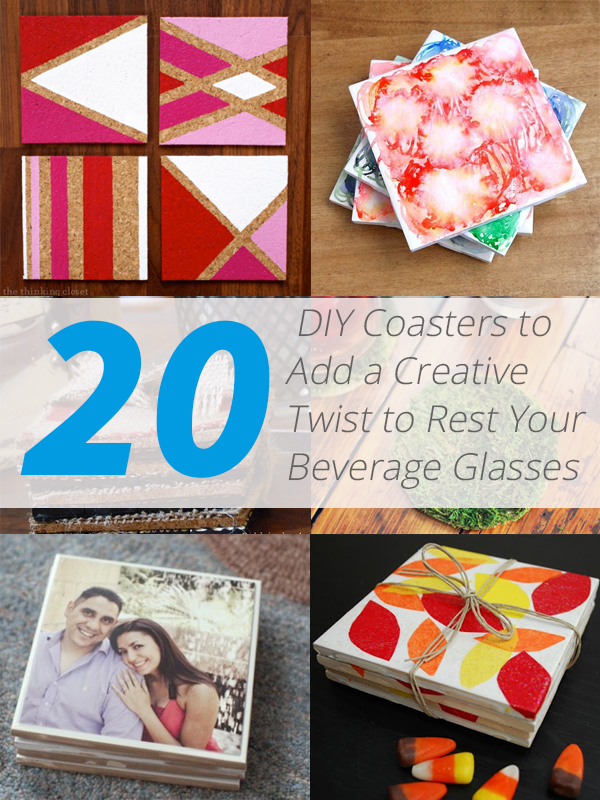 1. Photo Coasters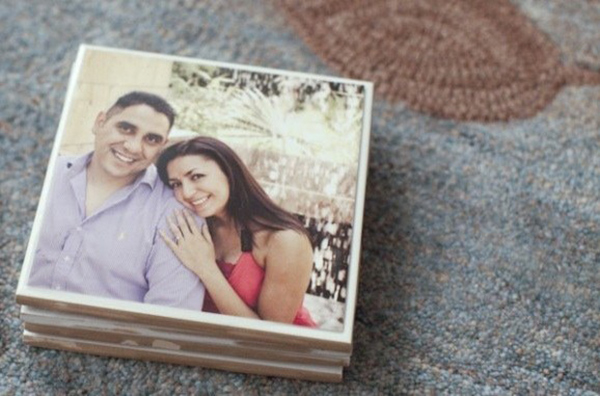 If you want to add some inspiring photos of your family or other images, you can add them to your coasters with modge podge.
2. Patterned Paper Coasters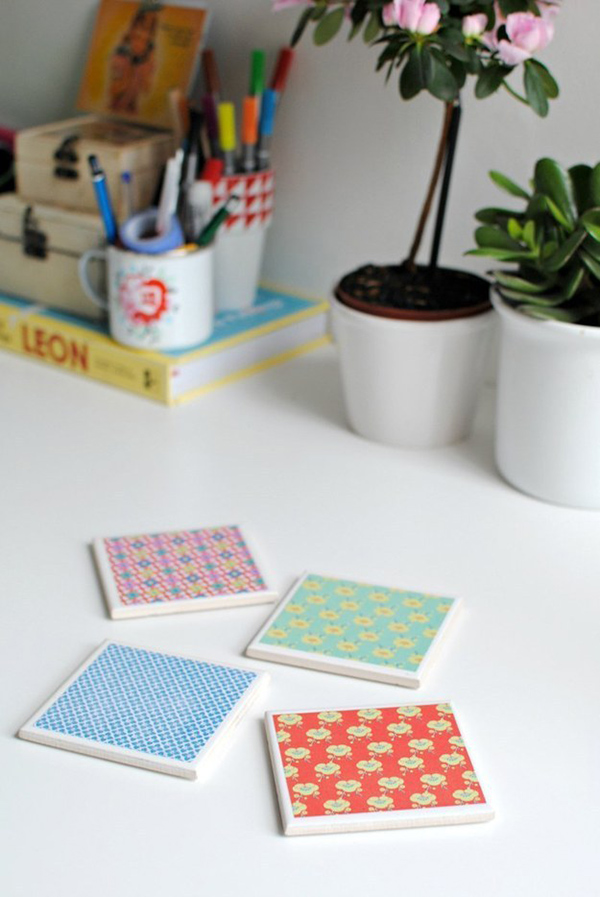 Got some scrapbooking paper? Why not use them for your coasters?
3. Scrabble Tile Coasters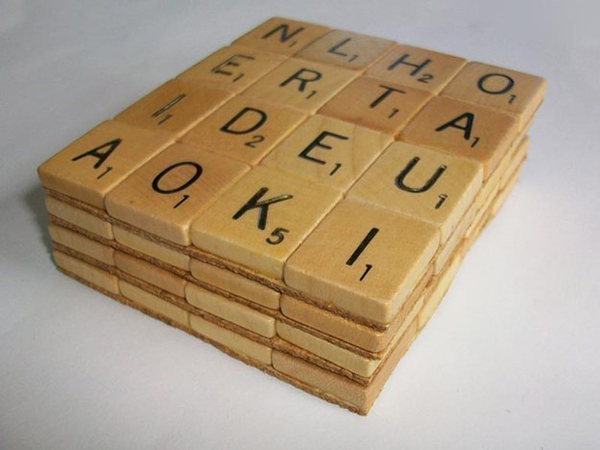 You can insert a secret message in your coaster using scrabble tiles of you can just place letters randomly.
4. Faux Watercolor Coasters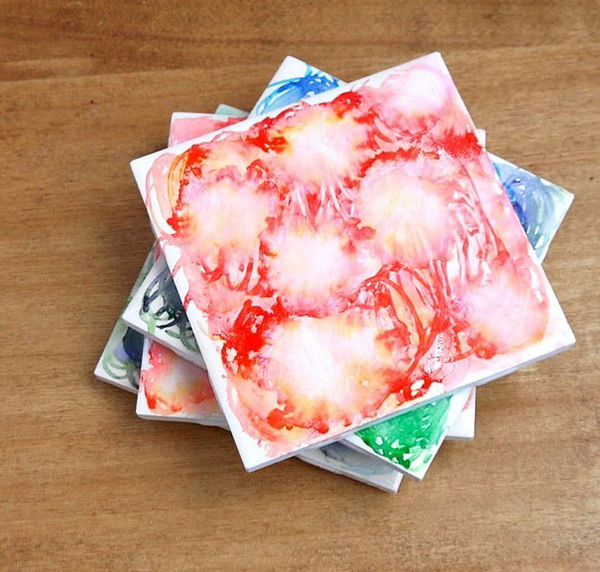 For this one, you would just need a permanent marker and then drop some alcohol on it to create this lovely effect!
5. Washi Tape and Permanent Marker Coasters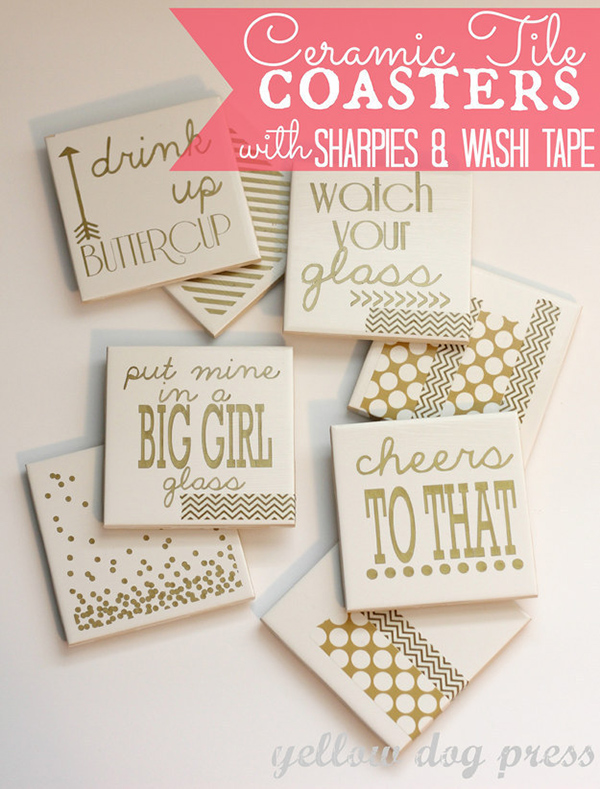 I love how these were designed! So pretty indeed. It was done with washi tape and sharpies.
6. Comic Book Coasters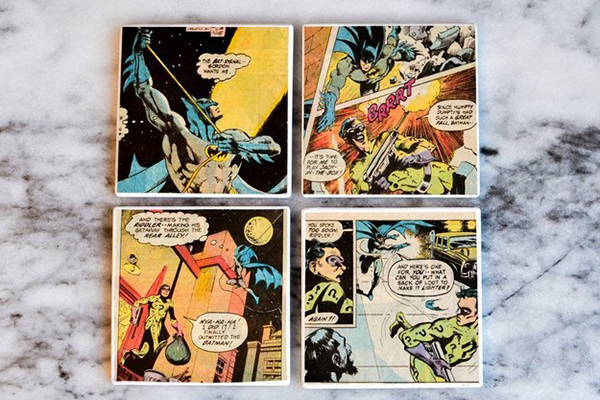 So cute! Wouldn't it be entertaining to sip on drink and read the comics at the same time? Lol.
7. DIY Wallpaper Coasters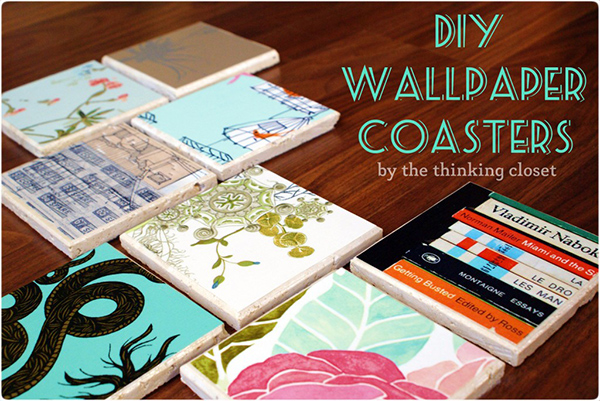 Collect wallpaper designs and modge podge it on a tile coaster.
8. DIY Soda Can Coasters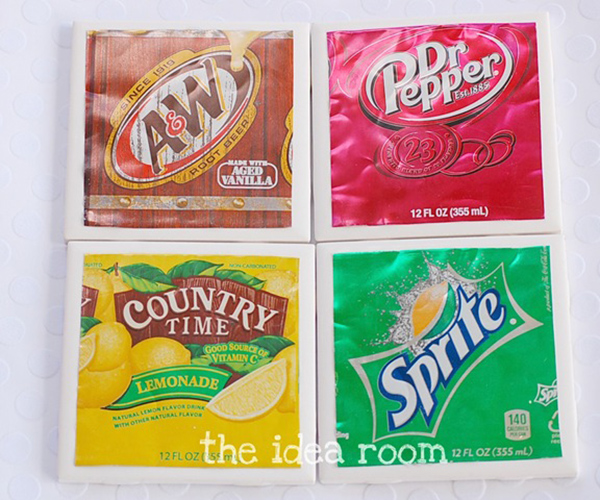 For this one, you can cut a soda can and use silicon to attach it to a tile coaster. Looking good, right?
9. Double Dose of Spring DIYs!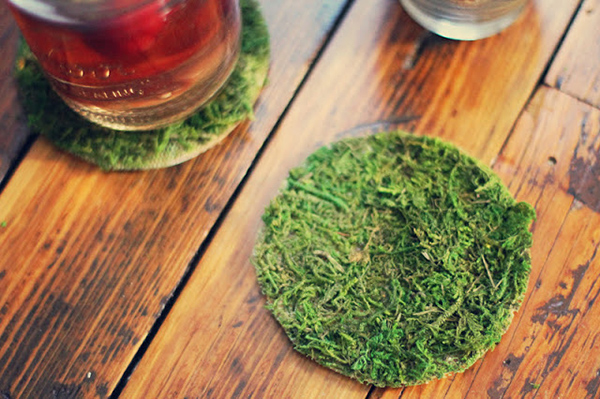 This moss coaster is so cute! I like the effect it can give to the table it is on!
10. Painted Cork Coasters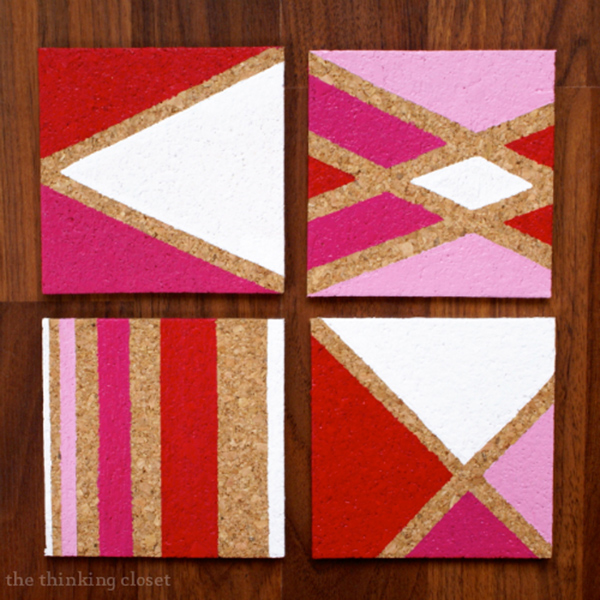 Paint on cork coasters in different styles. It would look lovely as long as you'll be creative.
11. Rice Burlap Bag Coasters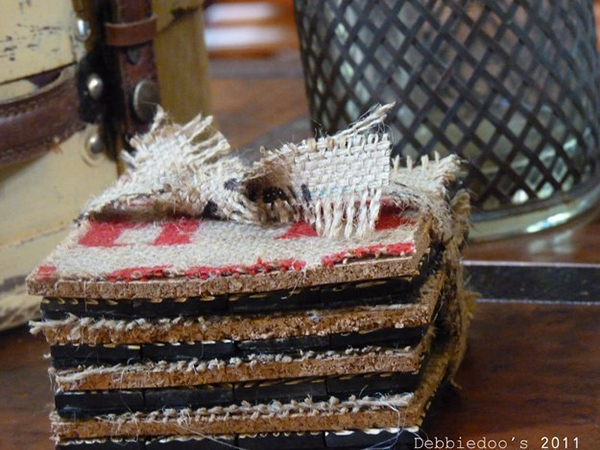 You can give your dining table a rustic feel with printed burlap bag labels coasters.
12. Chalkboard Paint Coasters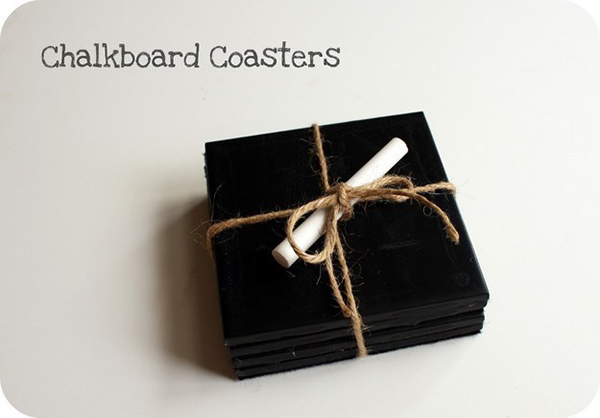 Write your own message on coasters by using chalkboard paint.
13. Painter's Tape Pattern Coasters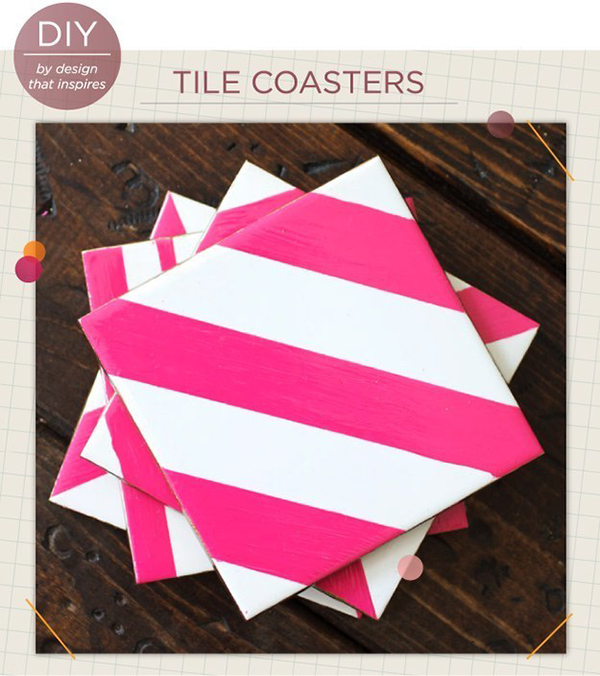 Play with paint and painter's tape to create stripes on coasters.
14. DIY Map Coasters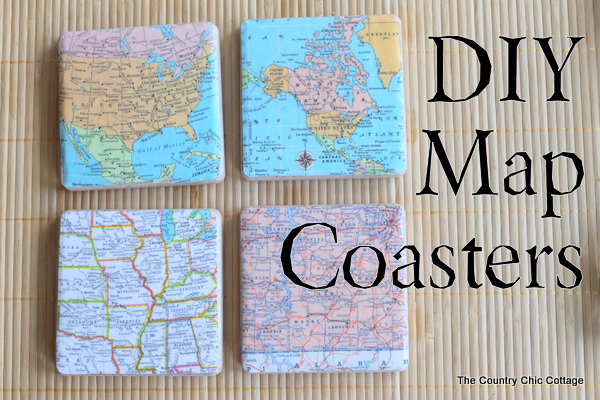 If you are a traveler, these may coasters would be perfect for you.
15. DIY Nautical Sisal Rope Coasters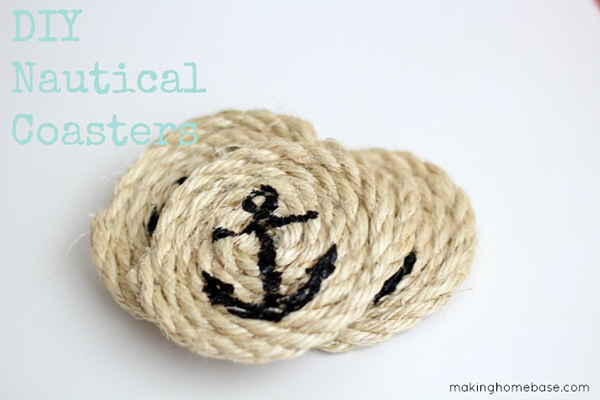 Nautical themed coasters using sisal rope. An easy way to give your beach themed parties an artistic touch.
16. Simple DIY Cork Coasters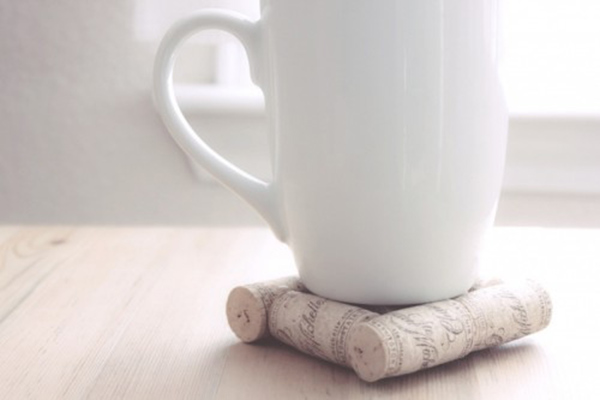 If you are a cork collector, put them together to make a coaster like this one.
17. Chevron Gilded Coasters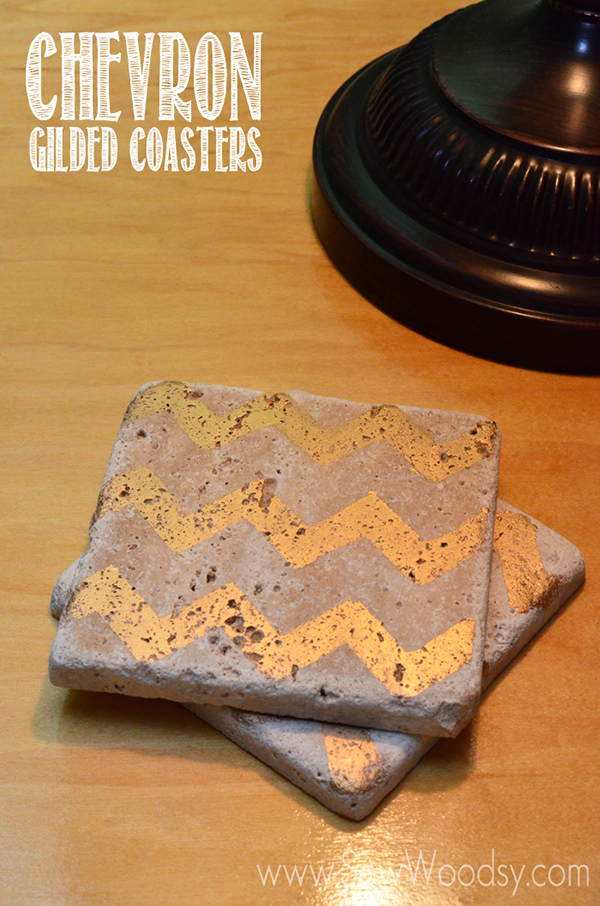 Who doesn't love chevron? Print them on stone tiles in different colors you want!
18. Mod Podge Fall Leaf Coasters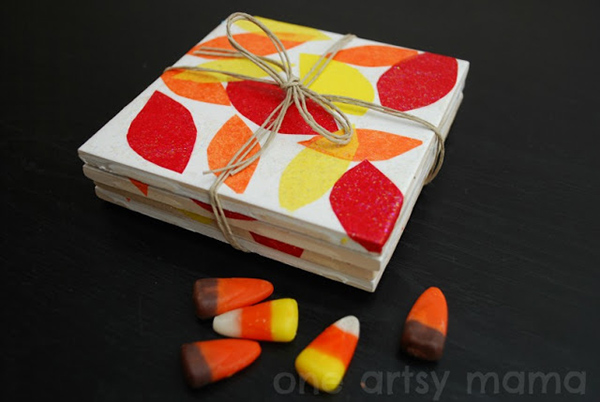 Isn't this cute? A fall themed coaster in pretty fall colors and leaves.
19. Felt Doily Coasters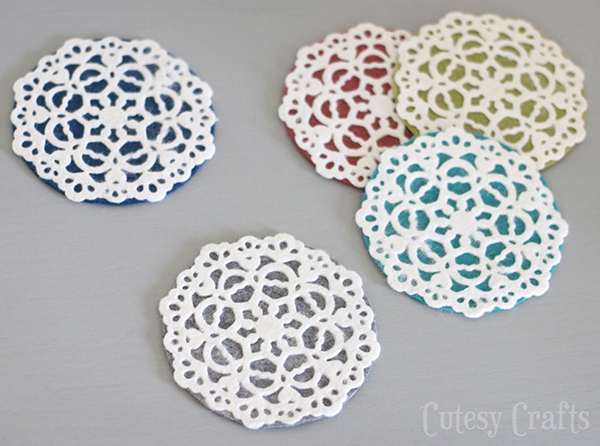 These felt doily coasters are definitely gorgeous! One has to be meticulous to be able to make these.
20. Personalized DIY Wood Slice Coasters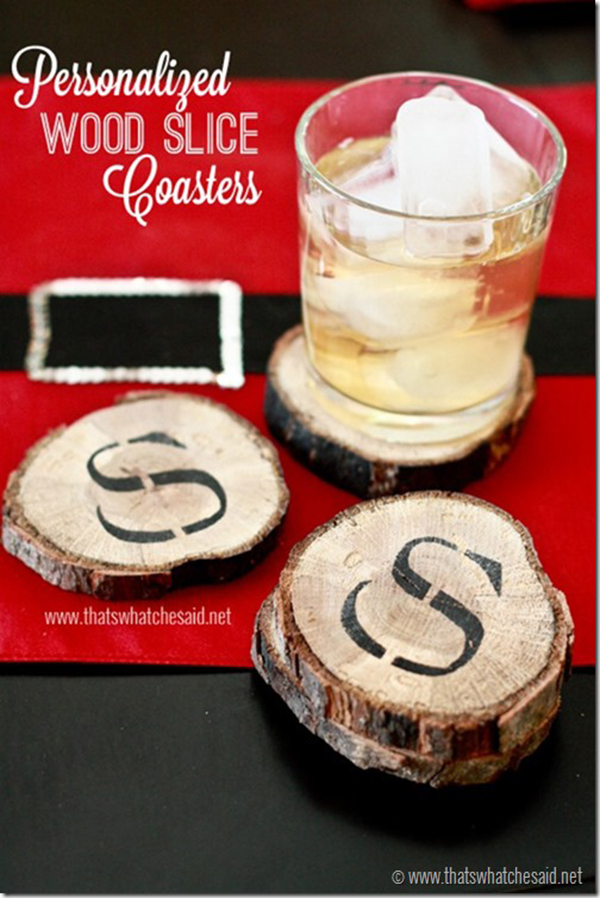 Got a tree branch somewhere that can be cut and be turned into coasters? Stencil letters or other images on them and you'll love it for sure.
I am sure that after seeing this list, you would be filled with ideas on what to use and what to make for a coaster. In fact, even old CDs will be perfect as coasters! When you make coasters like this, you can also use them as gifts. It would be lovely because it is personally made by you and could be very useful. Which of the coasters above do you want to try making?