20 DIY Wall Hooks to Hang Your Items At Home
Want to have a fancy wall hook for your home? Make one!
When it comes to storing items at home, there are many ways to do that. Of course, we could keep stuff in cabinets, shelves and drawers. Others would use boxes and other containers. But we could also hang some of our belongings on wall hooks. This is advisable especially if you have a small space. Wall hooks may be simple but it can definitely help you a lot when it comes to storing items and when we talk about organizing vertically.
While some people think that wall hooks are boring, you are wrong. Aside from the colorful ones that you can buy from the market, they also come in different designs. But it will certainly be better if you could just make them so that you can choose your style and personalize it according to your design preference. It is also very fulfilling if you are able to make stuffs for your own home, right? Hence, if you want to DIY wall hooks, then here are some inspirations for you.
1. DIY Honeycomb Wall Hooks
Create hexagons from wood and color them in whatever paint color you desire and add knobs on them to create beautiful and unique wall hooks.
2. Woodland Animal Hook Plans Deer Raccoon and Fox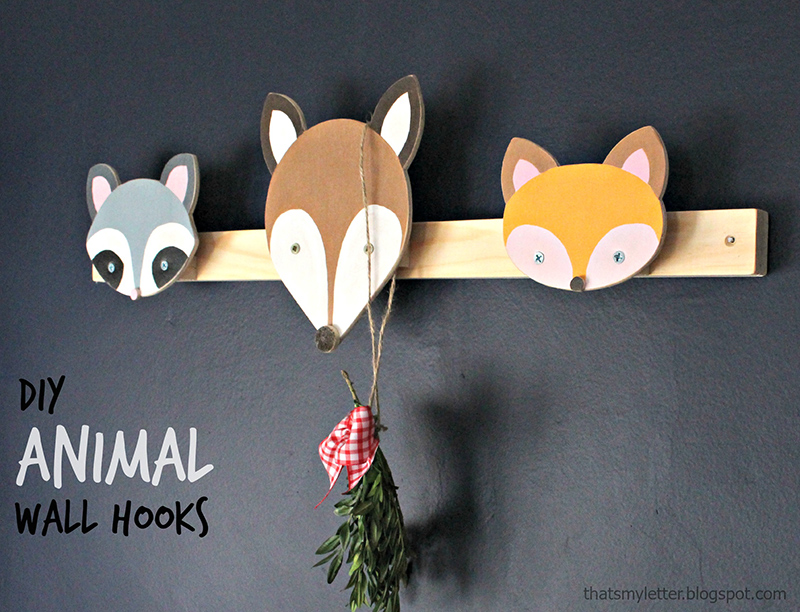 These are really cute! So if you want to add hooks in your kid's bedroom, this will be perfect. Guess you can try other designs too like their fave characters or even letters.
3. DIY Hook Board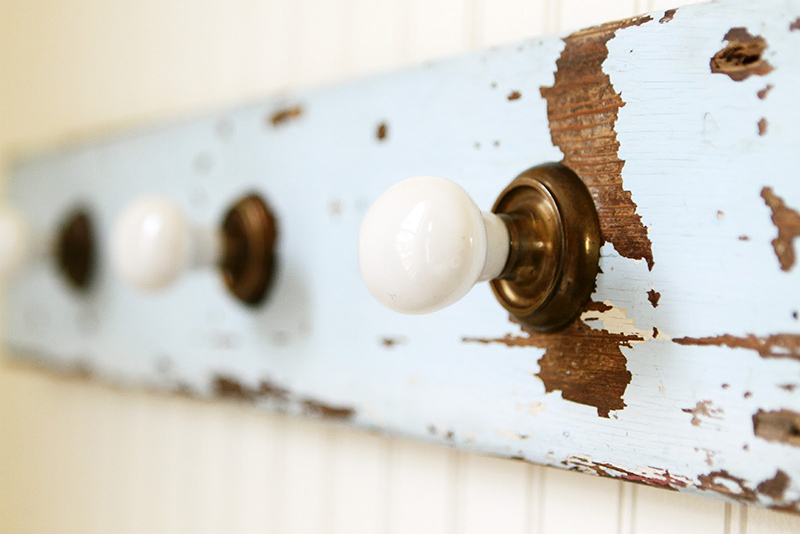 Turn a scrap wood into something really pretty with a wall hook like this. Be creative in choosing your knobs too.
4. DIY Birch Hooks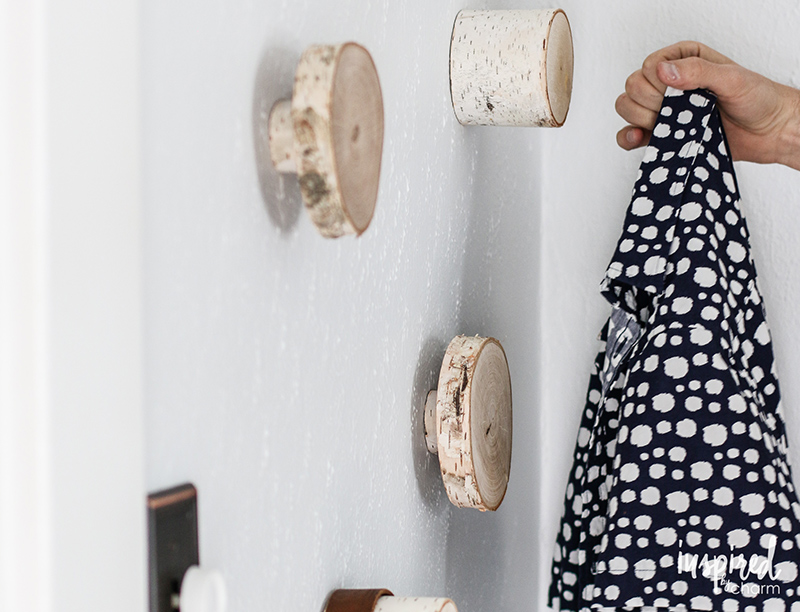 Got some chopped tree branches? Instead of throwing them away, try mounting them to your walls to give you an instant storage solution!
5. DIY Animal Hooks Thrifted Trays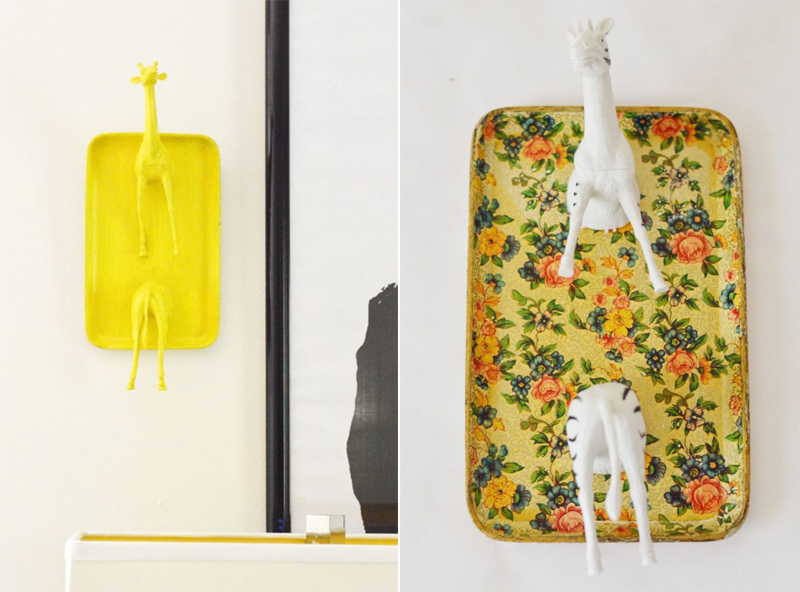 This one looks so cute! Just gather some old toys and glue them to thrifted trays then spray them with whatever colors you like to create a super unique wall hook.
6. 2012 Decorators Showcase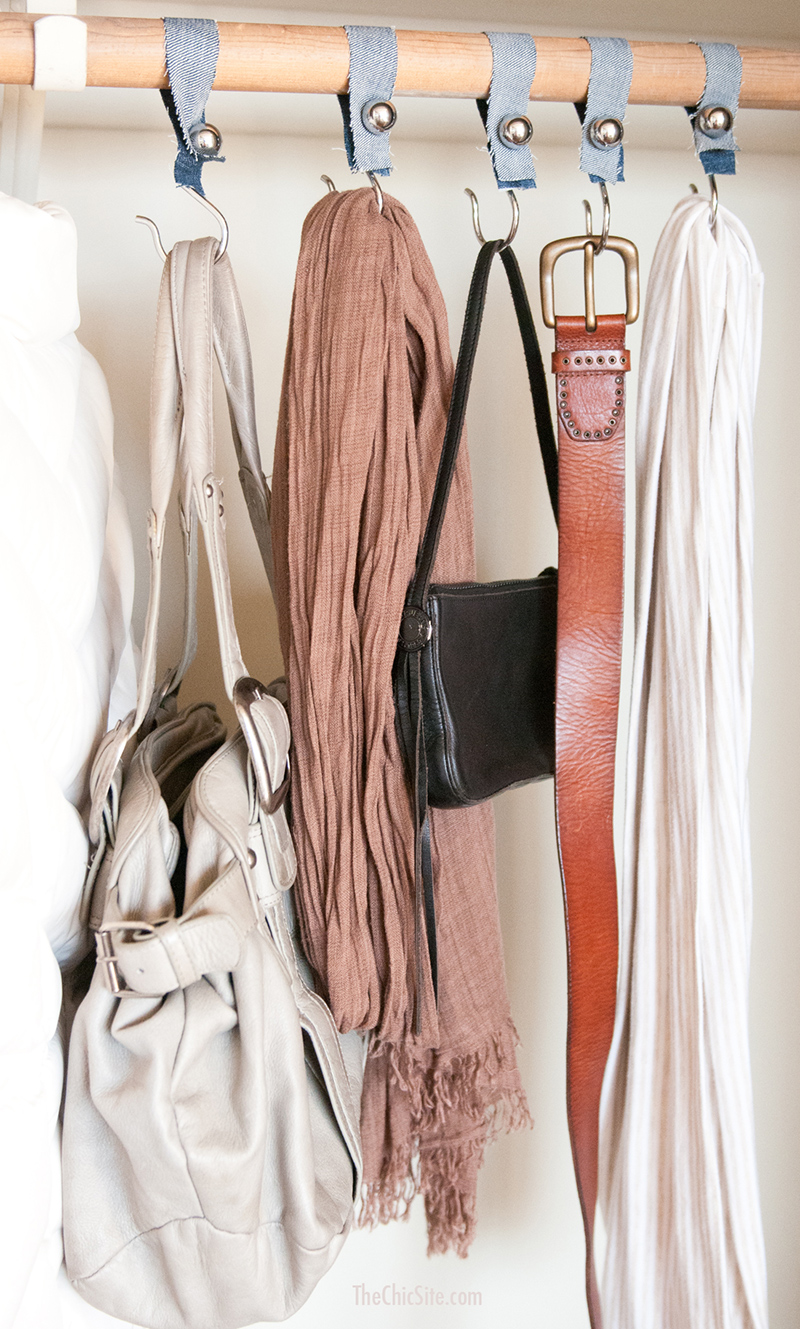 For this one, it used shower curtain hooks paired with old jeans wrapped around a wooden rod. And it looks totally lovely!
7. DIY Pallet Coffee Cup Holder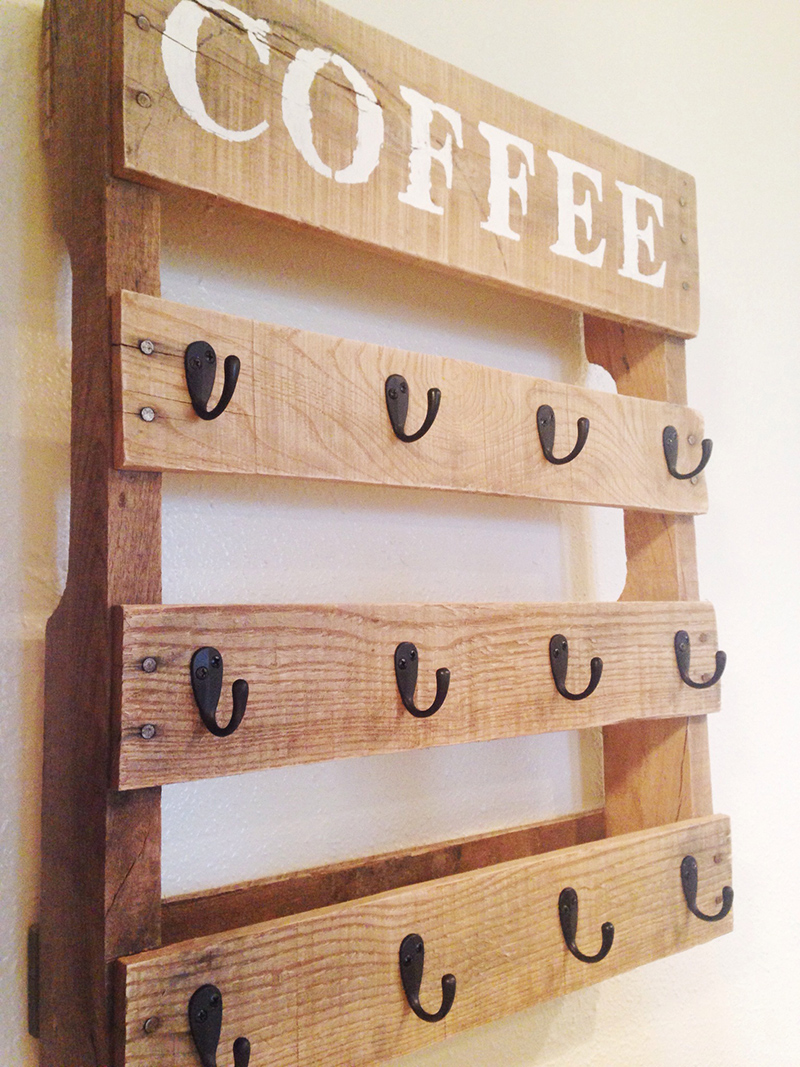 Now here is a unique way to store your cups unique a wooden pallet. It looks really easy to make, right? But it has a huge visual impact to your home!
8. Animal Bums Coat Hook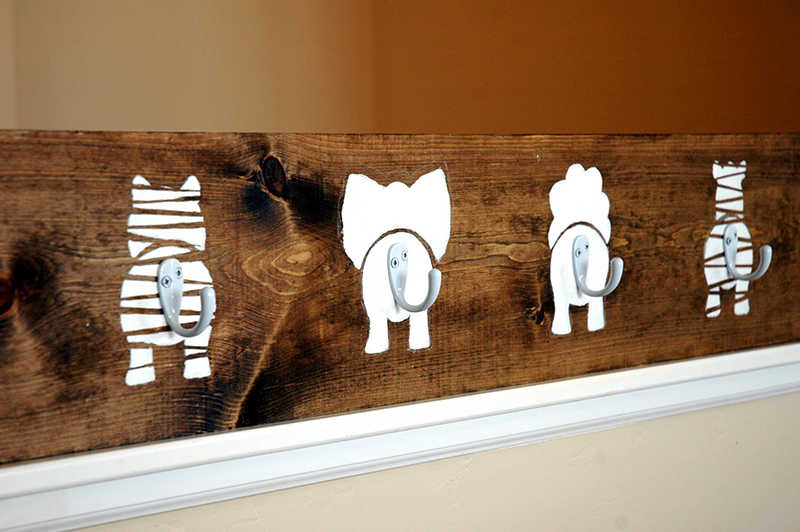 If you want a simple and cute wall hook that could also double as a wall decor, then this could be an answer.
9. DIY Wall Hooks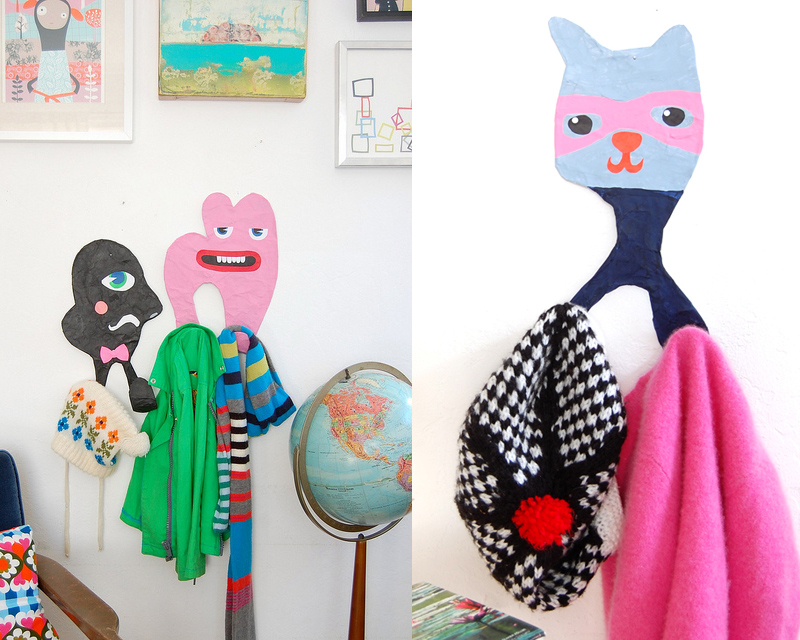 Believe it or not, these wall hooks are made from wire and paper but it turned out really cute because of how it was painted and designed! You can try doing this as well.
10. DIY Cabin Hooks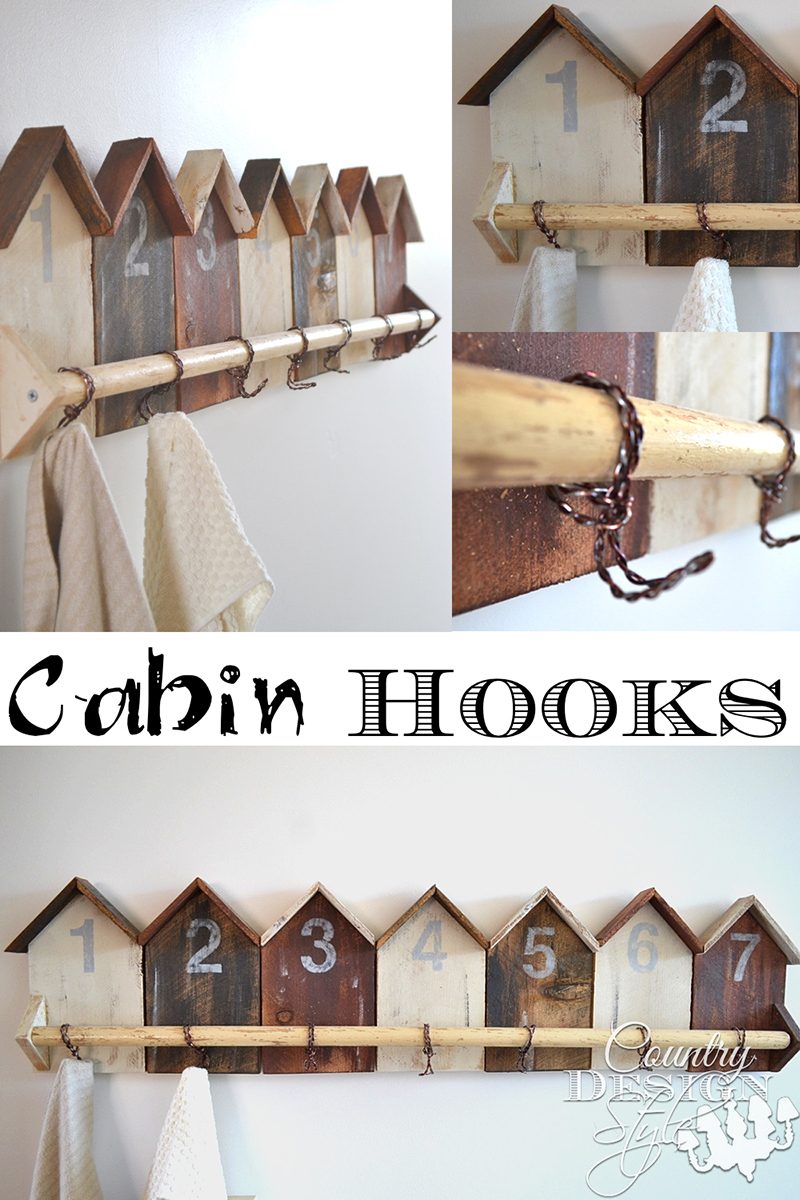 For this one, you would need some woodworking skill but the result of the work is totally nice and it sure is worth your time.
11. Screwdriver Coat Rack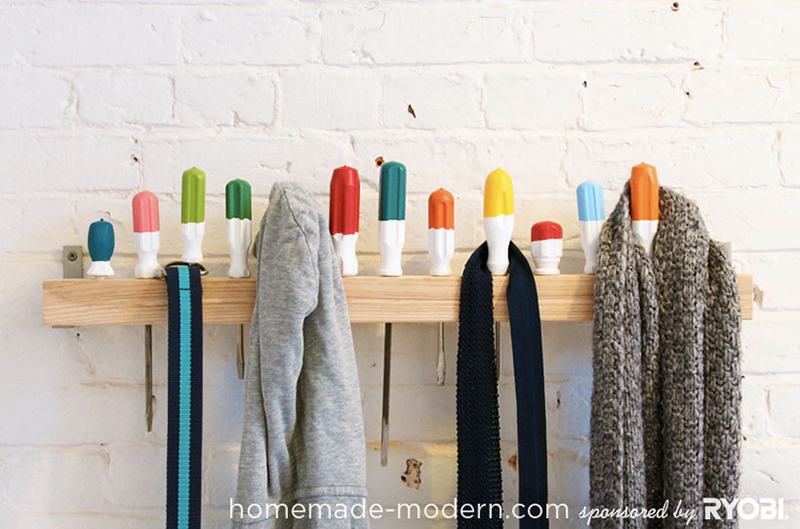 Now this is nice! Aside from being able to store your screw drivers, you can also use it as storage at the same time. Cool, right?
12. Hanger Hooks
For this one, you would use wooden hangers by cutting them in half so they can be used as hooks.
13. DIY Polymer Clay Dice Wall Hooks Tutorial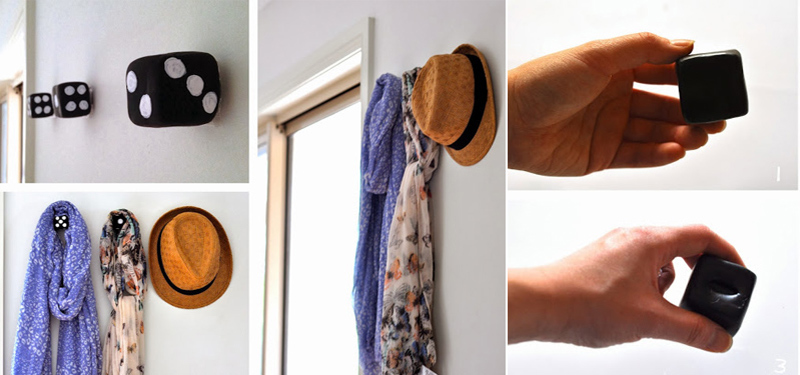 If you are the type who love to make things with clay, then you can use this idea to make hooks for your home.
14. Elephant Key Hooks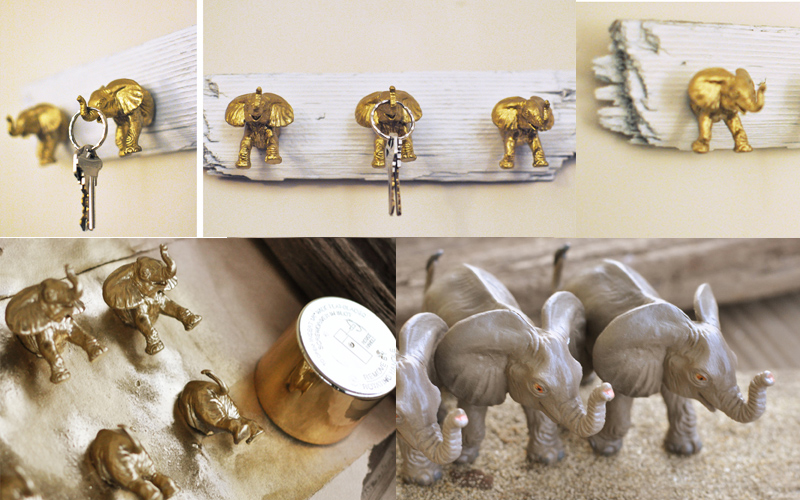 This one is done in the same way as how the previous animal themed wall hooks was made. Merely cut a toy elephant in two and install them on a scrap wood.
15. Spoon & Pallet Hook Rack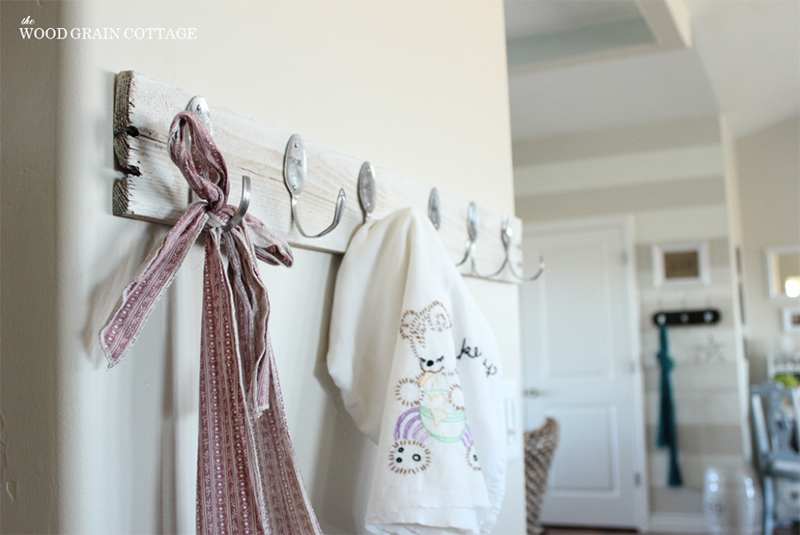 You can also use old spoons as hooks by bending their handles to form a curve. Then attach them on wooden pallets.
16. Rustic Coat Hanger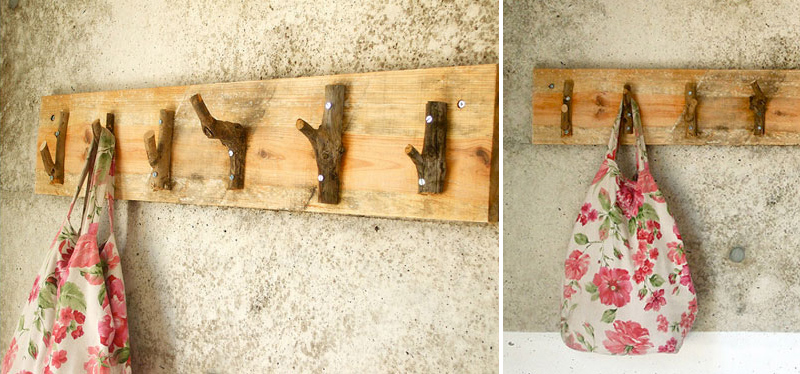 For a rustic home, you might want a wall hook like this one. Apparently, it is made of branches which looks creative and totally natural.
17. Agate Slice Wall Hooks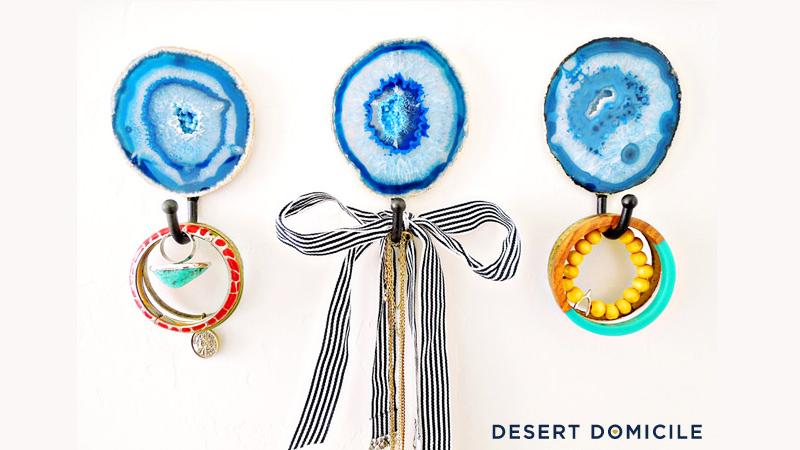 If you want something that looks luxurious and appealing, you can try this hook that is made of agate slices. It does look totally stunning!
18. Mountain Wall Hooks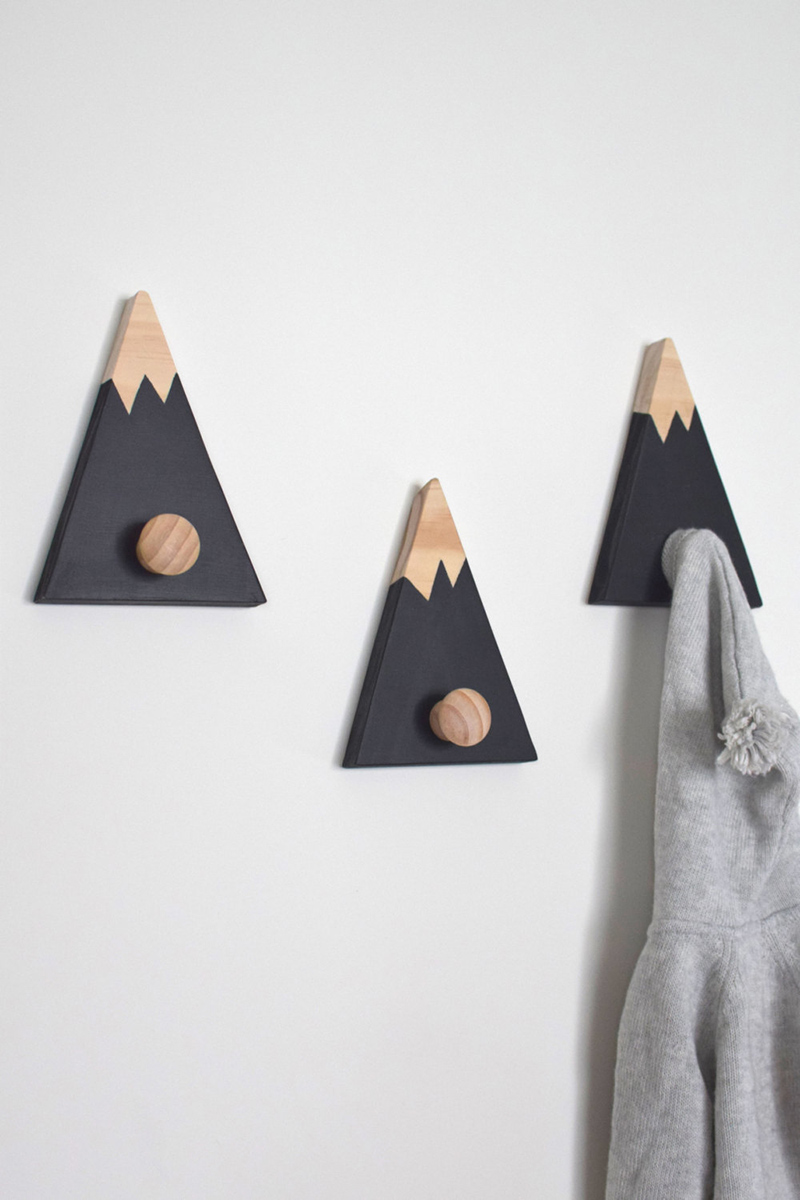 This one looks nice for a modern bedroom for kids or even for a bedroom that has a travel theme or forest theme. And it looks like easy to make.
19. Paper Mache Hand Hooks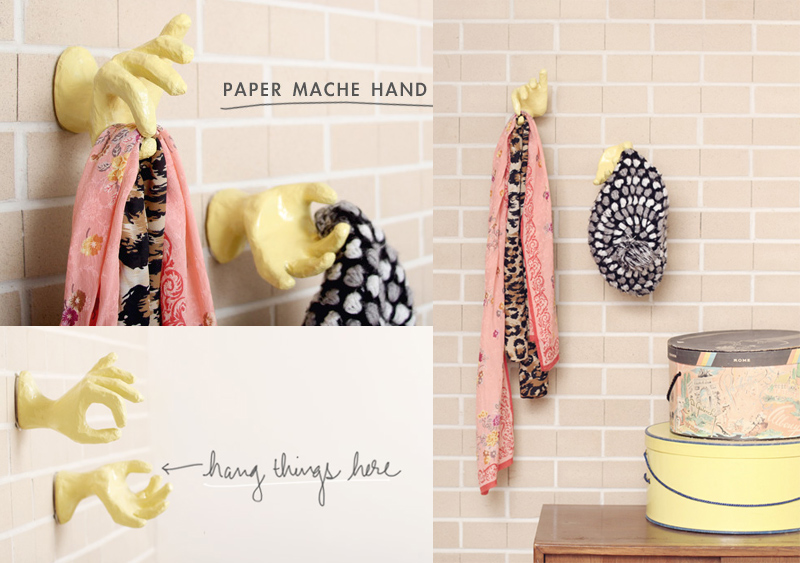 Not sure how these paper mache hands were made but you can buy one from craft stores and turn them into hooks. I guess you can also make one by using mannequin hands has molders.
20. How To Make A DIY Dolly Wall Hook
Now this one is totally cute! It is perfect for a girl's bedroom because obviously it is a doll. Just sew a doll and add hooks for the legs then you have your own dolly wall hook!
After seeing all these lovely DIY wall hooks, for sure, you feel inspired to make your own. You have seen that you can actually make one with various materials and style. Yes, you can definitely do that especially that the above list will lead you to a tutorial on how they were done. So now tell me, which of the wall hooks do you love the most and would most likely try? Share that to us in the comment section below.