15 Gorgeous Dining Room Curtains
Curtains are one of the accessories that we use to decorate our homes. They come in different styles which can be done by homeowners or can also be bought ready made from stores. The good thing about curtains is that one could choose whatever kind of pattern, color and fabric to use that would fit in the interior of the home. It can also be combined with other curtain styles giving a more gorgeous look. But aside from adding appeal, curtains also play a vital role in keeping an area private and in controlling the amount of light to enter a room.
Today, we will be showing you 15 dining room curtains. You will be able to see how each dining room used curtains depending on its interior. You can also check on the styles and colors that these dining rooms have used. Here are dining room curtains that we have collated for you:
Dining Room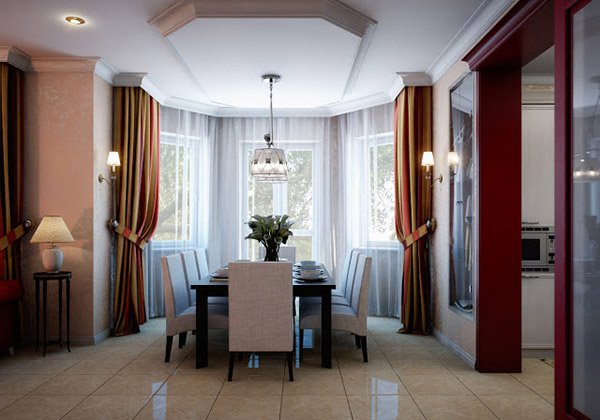 One way of making the curtain look beautiful is to create a canopy for it like the ones you see in the picture. Doing so will hide the part where the curtains are being held at.
Dining Room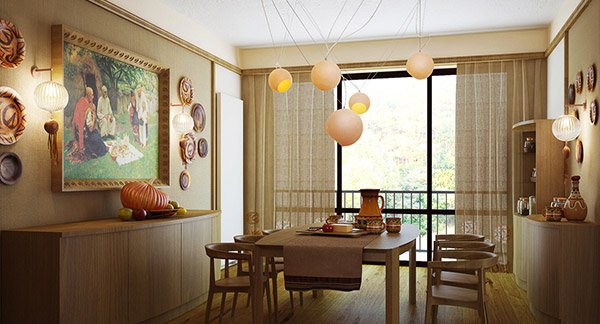 For a modern contemporary dining room, this full length curtain for the sliding doors looked just right.
Dining Room with Fireplace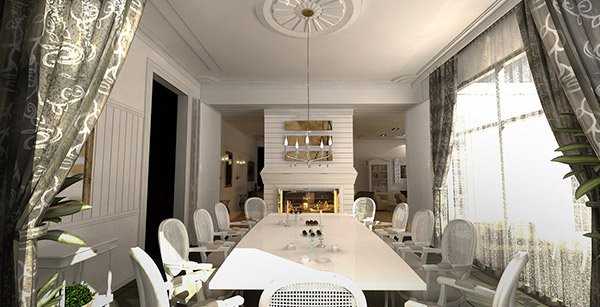 A combination of sheer curtain with a thicker printed fabric on the front. If you want to let light in, just bring together the thicker fabric and leave the sheers down.
Townhouse Dining Room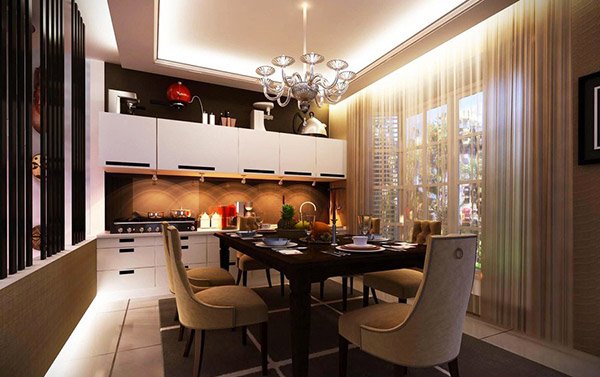 A dining room that used sheer curtains. But there are blinds at the back of it in order to control the entry of light.
Classic Dining Room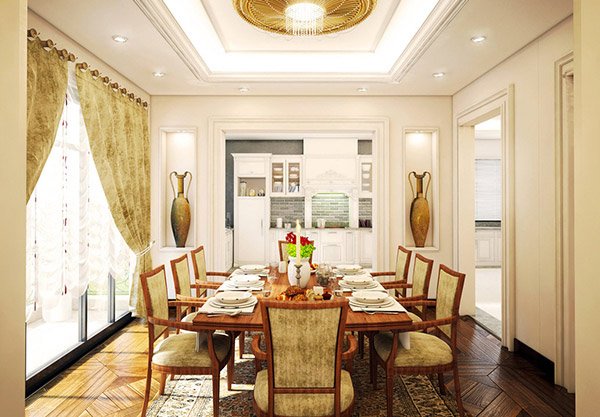 Curtain loops attached to the printed fabric of this window was used. You can also notice another piece of sheer behind it.
Dining Room Visualization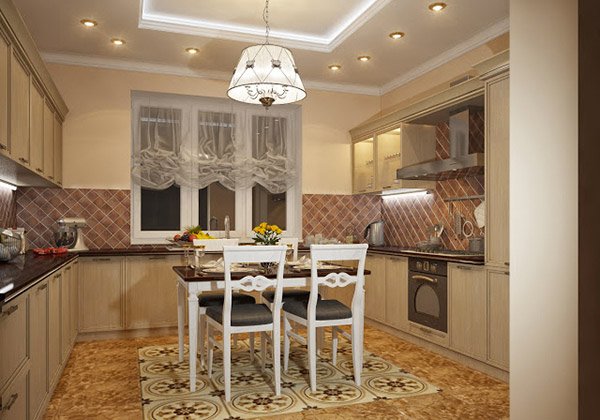 Notice the different design of the curtain where it was seemingly crumpled at the bottom area.
Taman Anggrek, Dining room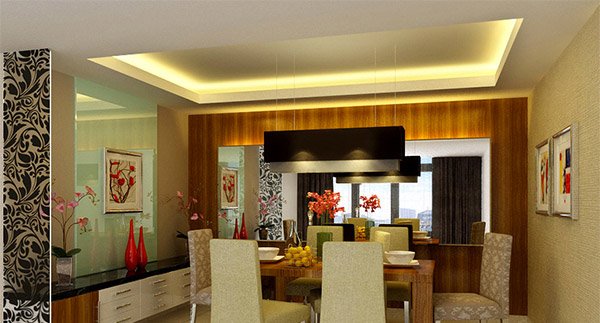 Pleated curtains are used here in dark gray which is just perfect for the interior of the dining room.
Dining Room Contemporary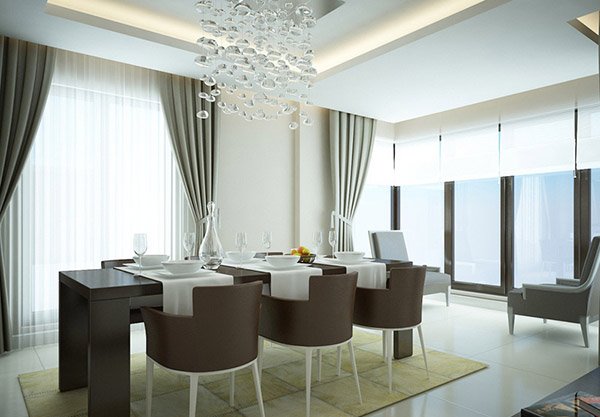 A modern interior that used a mixture of blinds and drapes for the windows.
Classic Dining Room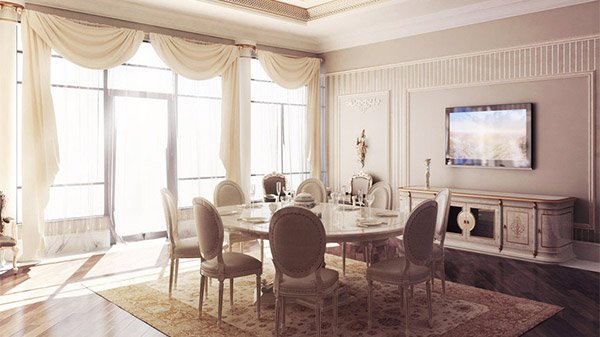 The beige valance added to the classic look of this dining area and also made it look even more sophisticated.
Classic Dining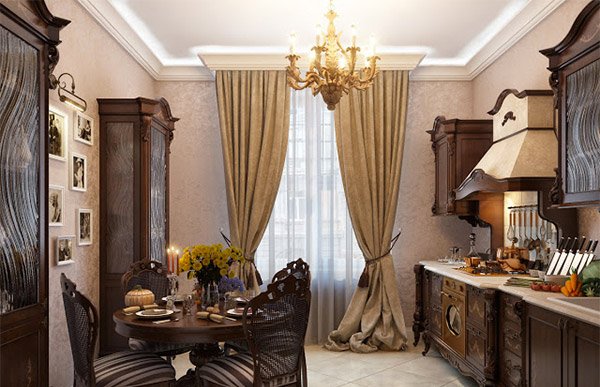 A window molding in line with the ceiling hides the upper area of the bulky curtains.
Dining Room Cam 2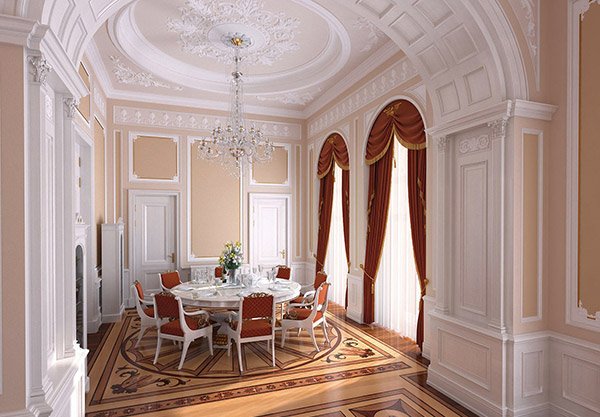 The style and color of these drapes look classic combining a valance with full length curtains and sheer fabric.
Dining Room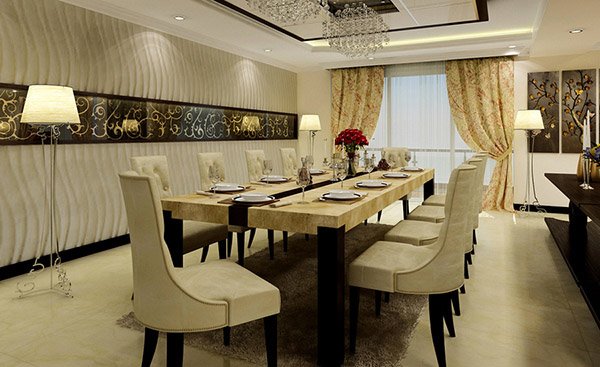 While other dining areas made use of plain color curtains, this one used printed fabric.
Flat in Feodosia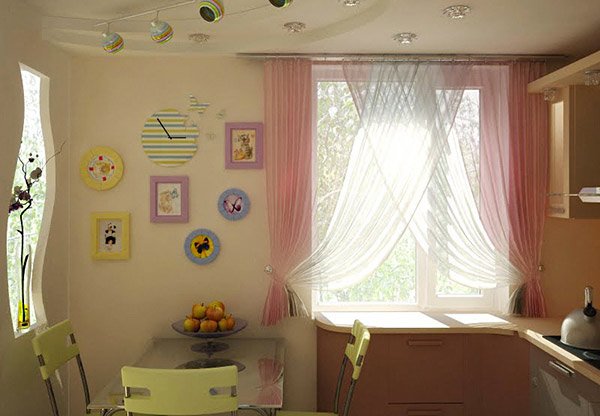 This curtain is just simple but what made it unique is the overlapping of the fabric using two tones.
Dining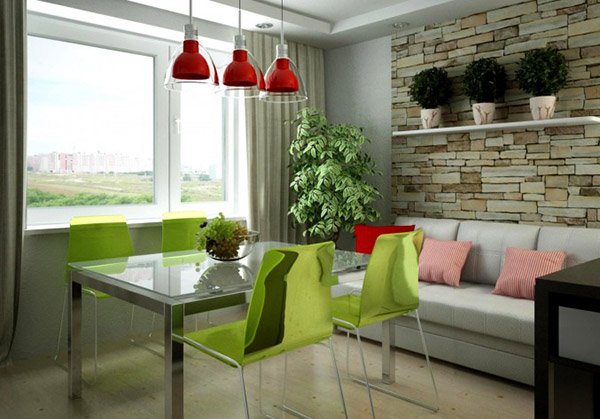 Oxford pleated curtain in beige that is just right for this small dining area in modern touch.
Coffee and Milk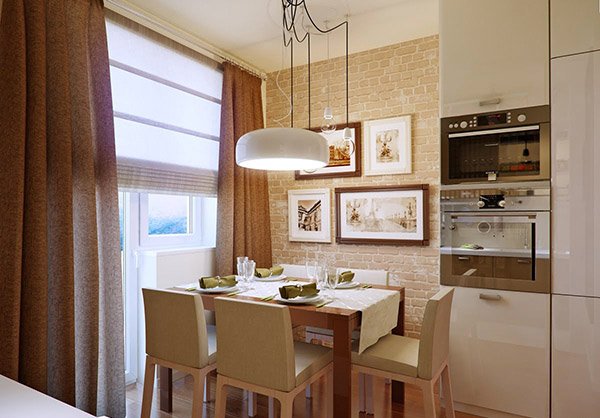 Another modern interior but this time, the curtains used pencil pleats and rings to hold it. Also, you can notice the shades at the back of the fabric which was used instead of sheer fabric.
Dining room curtains are indeed important not just to give beauty to the interior but also the control the amount of light to enter and have a little privacy while dining. You can notice the variation of usage depending on the kind of space you have. We have helpful tips on How to Choose Window Treatment so you can get the right curtain for your home.