Tips in Choosing a Window Treatment for your Home
A home won't be complete without window treatments. Window treatments are window coverings that serve different purposes. It can keep the privacy of an area. It can also control the amount of light to enter the room. It can also be there for decoration and aesthetics. Most of the time, these three purposes are rolled into one in choosing a window treatment. Some homeowners find it hard to decide on what window treatment they will be using for their home.
Today, we will give you a guide on how to choose a window treatment. Sometimes, it would be confusing on what to use due to the vast variety of window treatments. But it won't be hard to choose once you have read the tips we have for you. Read on and be guided.
1. Consider your room's purpose.
Every room make use of different type of window treatments. It doesn't mean that all throughout the house, you can only use the same window treatments. If it is for a bedroom, you can use a blackout shade with sheer panels to give it a relaxing and soft look. It can also make the bedroom more romantic and cosy to rest in. If it is in a media room, you have to use thick fabrics for heavy draperies in order to preserve sound inside.
2. Determine the window's usage.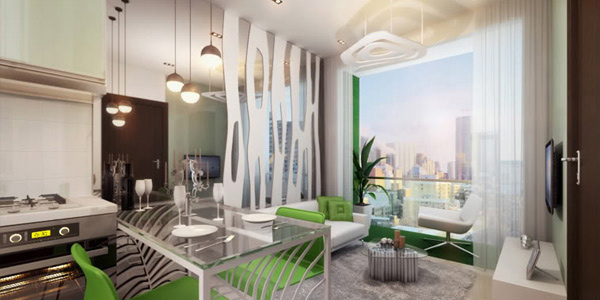 Some windows are the source of light and air inside the home. While there are others that are remained close all the time. You can use roller shades for windows that are accessed most of the time. This way, it can be opened and closed when needed. You can also try using blinds to control the amount of light to enter.
3. Use it for decoration.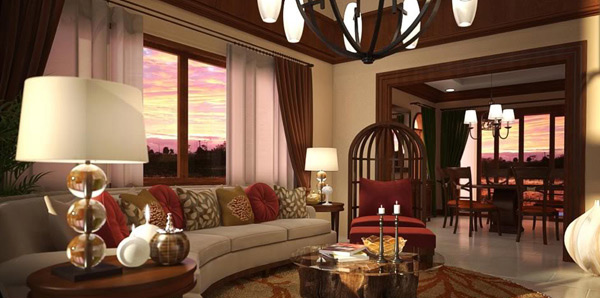 There are times that the purpose of placing window treatments is merely for decoration. Be creative on the kind of curtain you will use. It can bear colors that can create a statement for your room. It doesn't have to be expensive. You can even create one of your own. But others still splurge on expensive fabrics and add some accents adding beauty to the entire room. Some stick to simple design but are still effective in making a room look beautiful.
4. Consider privacy.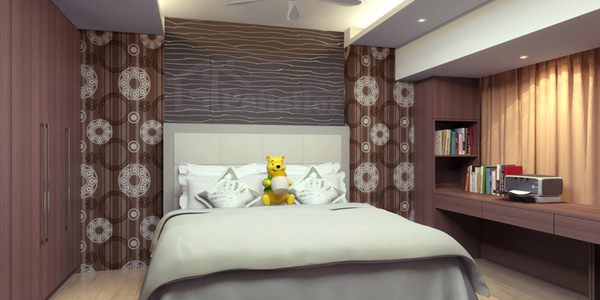 One purpose of using window treatments is to make the room more private. That is the reasons why some use heavy curtains or maybe some shades for their windows but never open them. Bedrooms or bathrooms are private areas. These usually use blackout and privacy linings. This way, you can make sure that you can keep the privacy of the place while maintaining comfort.
5. Know the different materials.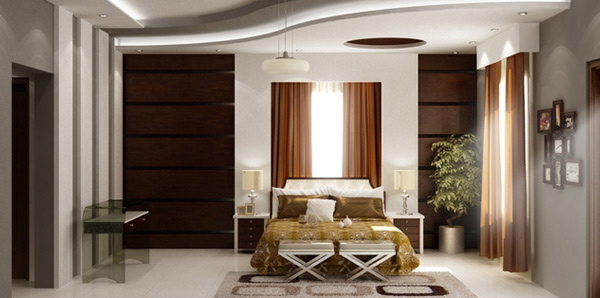 Window treatments come in various materials. For blinds and shades, it can be aluminum, wood, faux-wood or plastic. They also come in different designs that can add elegance or simple touch to your home. You just choose which impact you want to have. Cloth treatments like swags are made from soft or sheer fabrics while heavy draperies may come in thicker fabrics. These curtains made of cloth may need washing from time to time since they acquire dust easier. Choose the kind of material that you want for your home.
6. Look into your window style.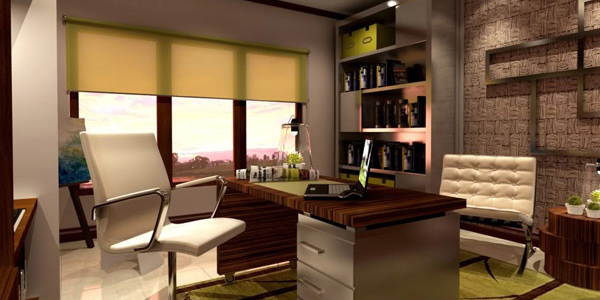 Your window treatment will also depend on the kind of window you have. You may have a long, narrow window, a bay window, wide windows or whatever they are. Commonly used these days are sliding windows that can use modern panels to look fitting to its modern look.
7. Choose colors, patterns and prints.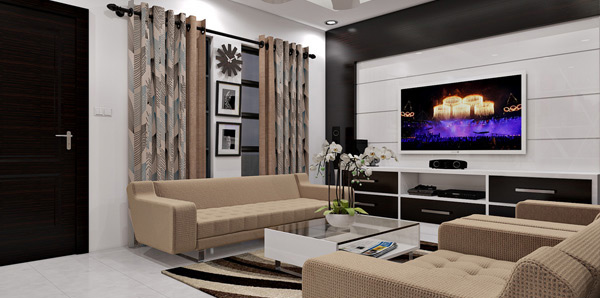 Depending on your room's interior and color, you will be able to determine the color of your window treatment. Also, try to think of what look you want your room to have. If you use colorful window treatments, it can give a retro look or a chic look achieving a lively ambiance. You can also choose to use warm colors or light colors like beige and cream. Some window treatments have prints and patterns on them. You can use them, too. You can even pair it with plain colored panels to add contrast. There are many patterns and prints that you can choose from. You will surely enjoy choosing one for your home. Bold prints can give your room an entirely great look.
8. Consider the sun's light and humidity.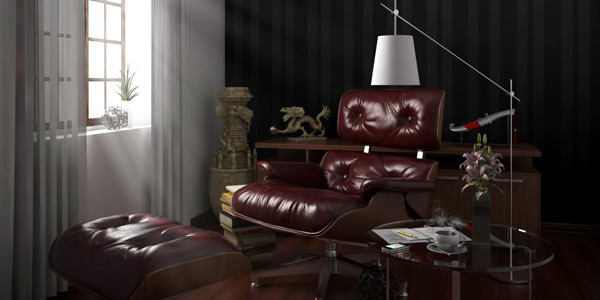 Another thing to look into is if your window is located in an area with a harsh heat from the sun. You can use shades that provide superior insulation. If you use blinds, close it with the leading edge up. You can also eliminate the glare on your television or prevent a bright beam in your room by using blackout treatments or blinds. If your window is exposed to direct water pressure like in a bathroom near a shower, choose those that are water resistant like plastic blinds.
9. Choose the kind of window treatment.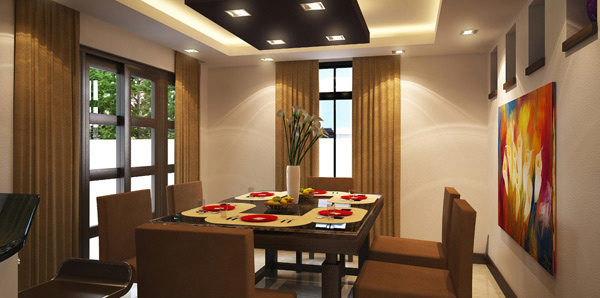 There are different kinds and styles of window treatments you can choose from. We have here a list of what these window treatments are.
Draperies are most of the time pleated panels created in different styles. These are hung from a rod or a decorative pole and rings.

Valences are decorative treatments placed on the top area to cover the mounting hardware of drapes or shades. They can be pleated, gathered or flat, arched, straight or shaped, and can be mounted on dust boards, poles, or rods.

Cornices are padded box shapes covered in fabric and trim that can also cover mounting hardware. Its bottom edge is shaped in different manners.

Curtains are usually used by homes placed on rings, gathered onto a rod or flat panels. They are generally stationary, although they can be adjusted with tie-backs.

Lambrequin is basically a cornice with extensions that come down the side of the window covering the window frame. This can be great when the outside view is boring and you want your window to be a focal point.

Swags & Cascades. Stationary swags of fabric can be pleated, formal, relaxed or casual. It can also be combined and overlapped on a pole. Swags are usually combined with cascades also known as jabots or tails at each end of the window.

Shutters can be fitted into the window by inserting inside the frame work of the window. They are usually 2 doors and open towards the inside of the house. There are exterior shutters that are usually for décor only.

Blinds are either vertical or horizontal – and are separate slats that can be moved up or down to close off the light or allow more light in. The slats can be made of wood or plastic.

Shades are set at the top of a window and are pulled down to provide a cover that is translucent but doesn't block out the light.

Awnings are shades that are exterior and are placed out from the side of the building to shade the top portion of the window.

Fabric Shades come in many different styles and sizes depending on the window. It can be a Roman Shades that are flat and pleated horizontally. Balloon or Cloud Shades are puffed in appearance and gain fullness from pleats or gathers. Austrian Shades are shirred down vertical lines giving a fuller look when down.
10. Have a budget.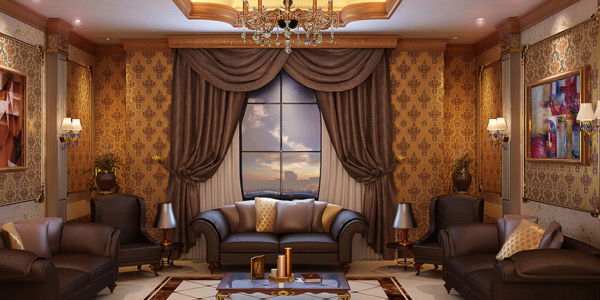 Before you get window treatments, see to it that you have allocated a budget. This is important so that you can choose the ones that suit to your budget. Also, this can help you control the amount of money you will be spending for window treatments.
There are really different ways to choose your window treatments and there are also lots of variations when it comes to its design. It will now depend on you on which type you will use for your own home. We do hope that the above guide will help you in choosing the right window treatment.