22 Fascinating Tripod Floor Lamps in the Living Room
Look at how tripod floor lamps could add appeal to your living room.
When I was younger, I thought that tripods are merely those three-legged stands that holds cameras and video cameras; well, until today, that still remains true, but we have more and more uses for them. People are able to use them for their phones and even for lamps! Why not, right? Aside from being a basic stand, it sure adds a bit of an interesting twist to floor lamps in today's designs available to us.
Now, for today's list, we have compiled a couple of living room photos for you to check out! This list is about 22 Fascinating Tripod Floor Lamps in the Living Room that I think you'd really like. The designs are pretty similar to one another, except with the materials used and the head that covers the light bulbs. Check out the designs, colors and styles and tell us what you think about them!
1. Boston Family Loft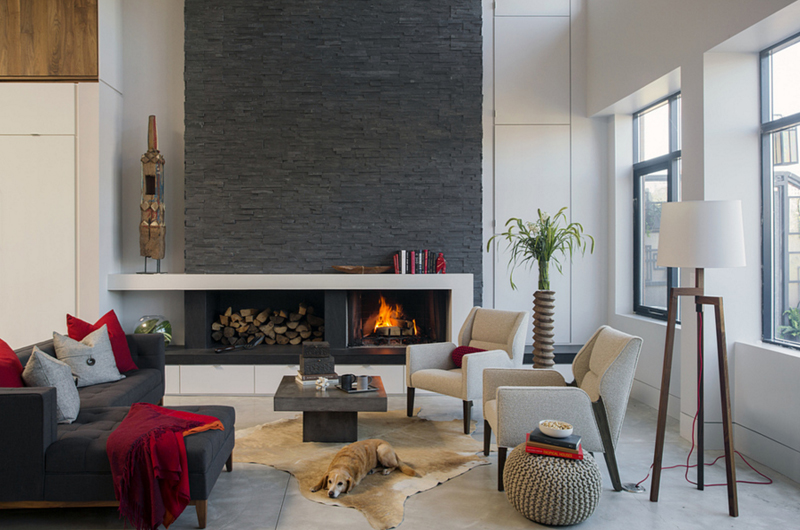 The tripod floor lamp in this living room looks really simple but sure is fancy – because of the furniture and decorations used with it. I personally like the grey accent wall behind the fireplace; and from the looks of it, this house is your typical home with high ceilings – pretty fancy just with that, right?
2. Carmel Residence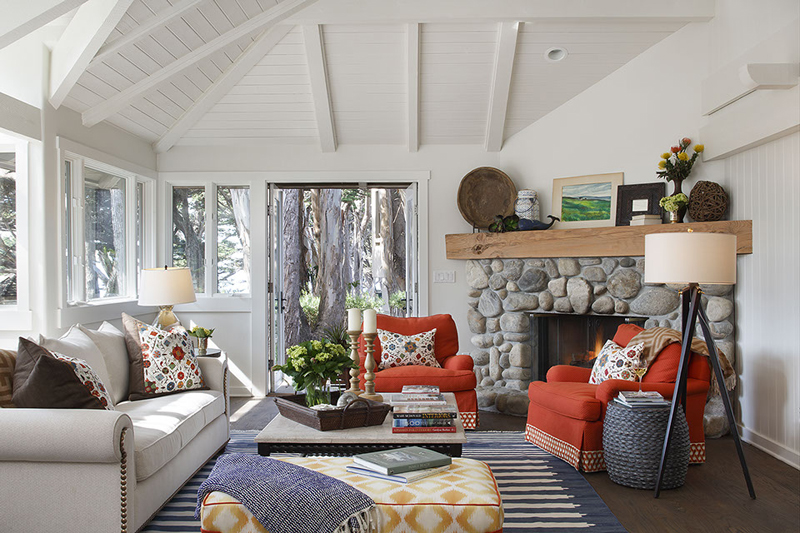 This beautiful sun room sure is nice to invite people to – to have drinks and have long chats; especially when you have not seen each other for a long while. The plain walls and the printed chair covers and throw pillows are real cute – like the printed ottoman in the front of this photo.
3. Jazzy Suburban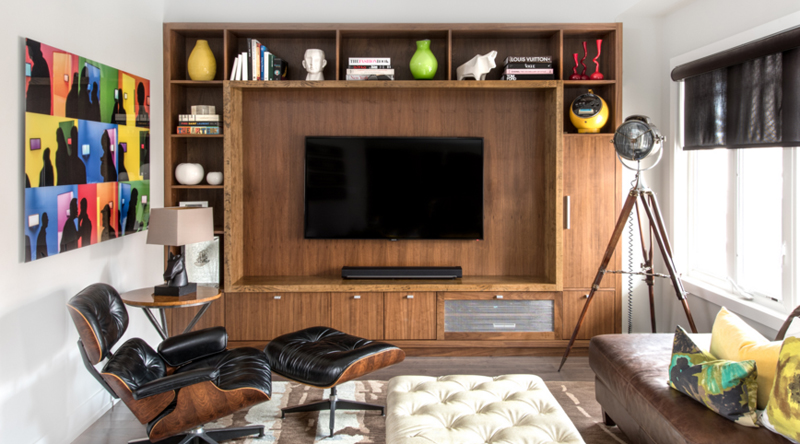 Well, this is one cool place to hang out in! The browns are really eye-catchy and really fascinating. At some point, I think this space feels a bit masculine because of the choice of chair and ottoman too, and even with the tripod floor lamp actually – but if given the chance, I know of a woman who would really like this space as inspiration for her living area.
4. Lakeview Residence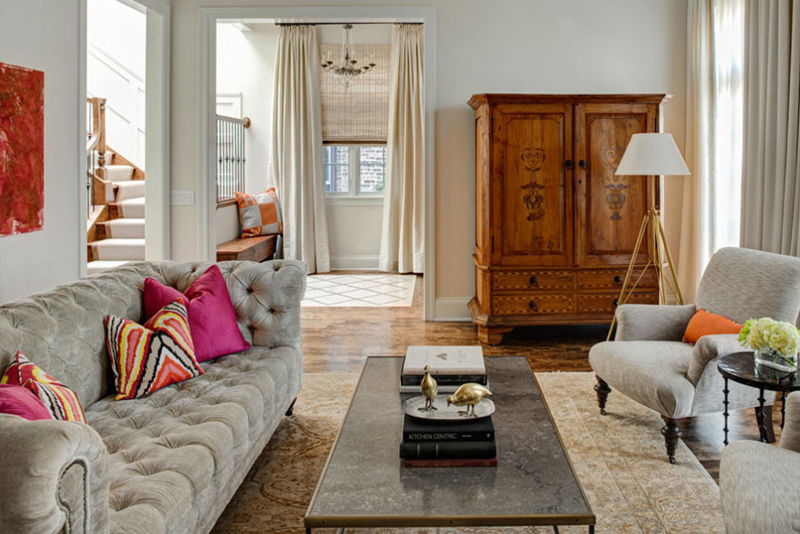 The neutral tones of this living room are quite neat and the fact that the designer or decorator threw a couple of colorful pillows in here made it really girly and fun! The vintage wooden cabinet behind the tripod floor lamp is really charming and an interesting piece of furniture.
5. Regent's Walk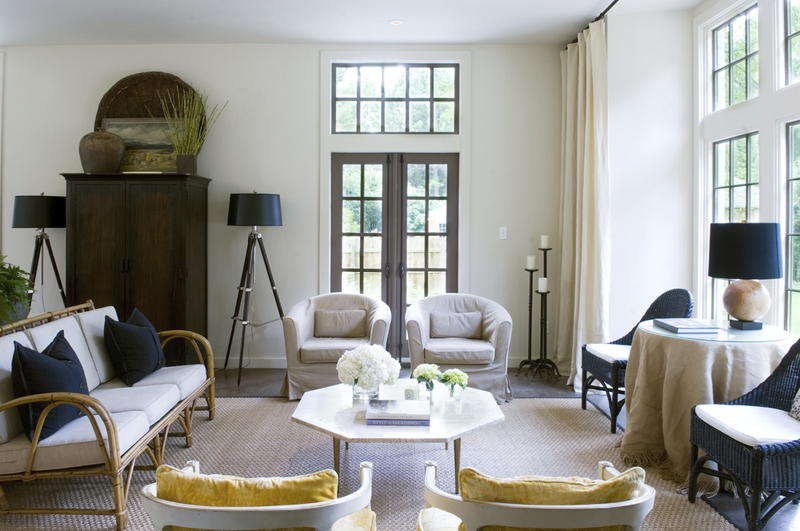 I like how the decorator combined a couple of furniture in here with fun and different materials from each other. Example is the rattan couch paired with the fun coffee table and the stuffy arm chairs on each side of the couch. What about that for an eclectic living room, right?
6. Renovations in Yarmouthport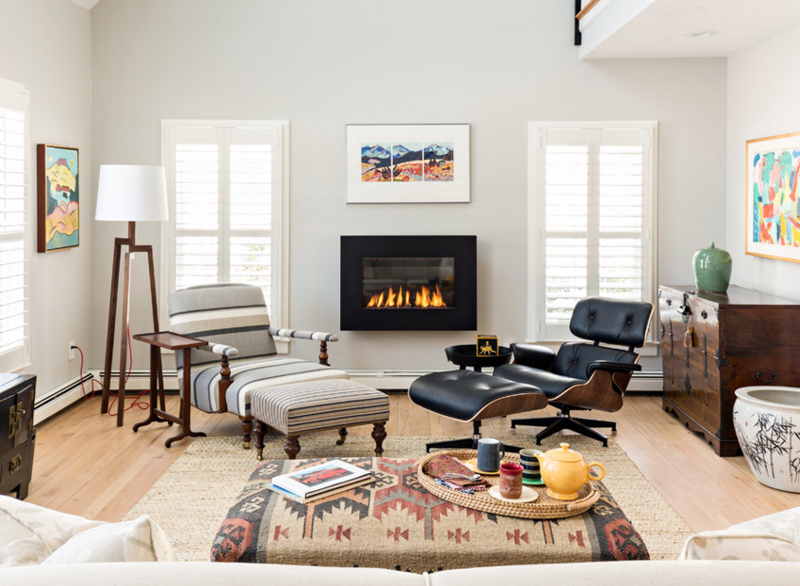 What do you think about the furniture combination of this cute living room? One is a contemporary comfortable chair and ottoman and the other is an office-type arm chair and ottoman and an ethnic-inspired ottoman/coffee table? Well, just typing all that seems a lot; fun combination though, right?
7. Roehampton Gate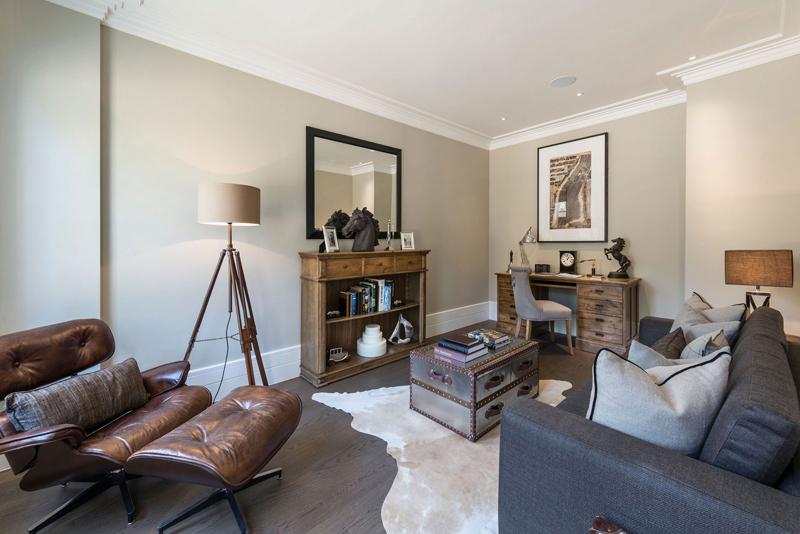 The neutral colored tripod floor lamp in this living room is quite a simple yet beautiful one. Its look may somehow be common but when paired with the other decorations and furniture inside this living room, it sure belongs and creates a wonderful aura. The browns in this space make it really homey and still maintaining its classic look and feel.
8. Wadia Residence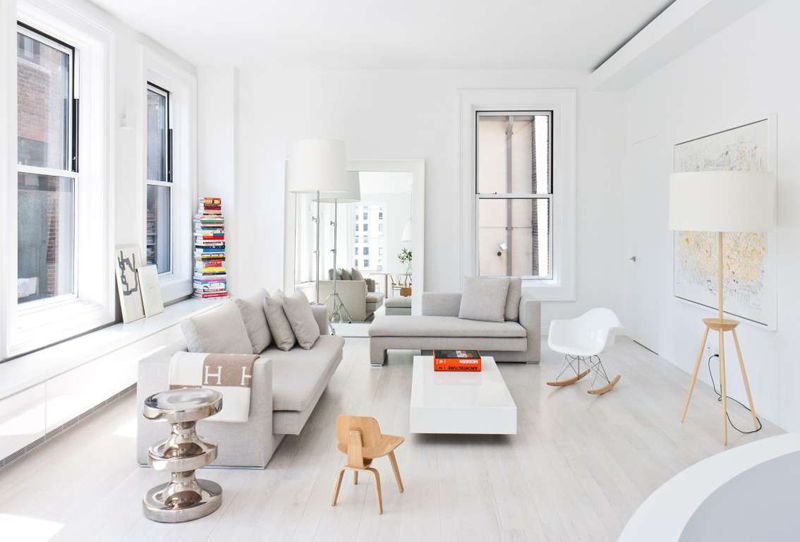 Gotham? Is this where Batman lives or something? I like how this living space almost looks modern enough for a Batman to actually live in here. The furniture looks really fancy and something a Batman wanna-be could actually choose (of course, much fancier, if you'd ask me); but this is definitely one living space to rock those moments where you feel like a superhero.
10. Lakeside Retreat Family Room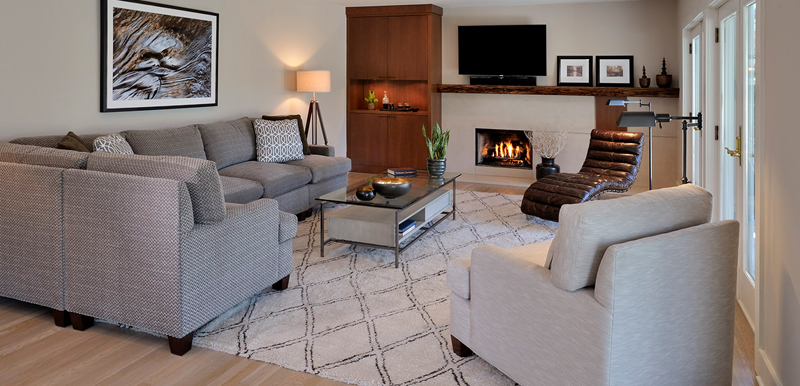 A beautiful lakeside living room with the contemporary feels of a home found in the city; with comfortable furniture and stunning pieces of decorations that I think is not only pretty, but really something people who needs a break would want to see when they get home.
11. Millennium Tower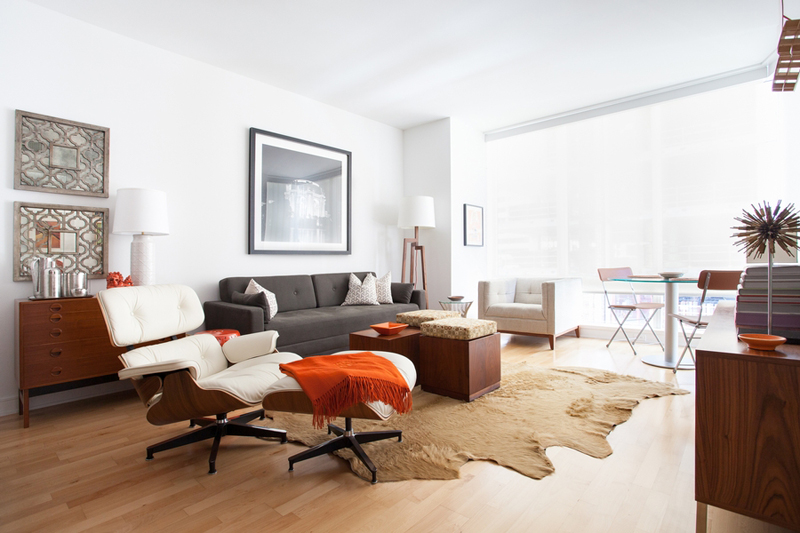 I totally forgot the name of this chair and ottoman tandem but I surely love the fact that this get incorporated in living rooms because for me, it looks like something you'd find in a home office or office in general. Its color is really nice and it matches and complements the furniture in this space and it sure looks fab!
12. Rye, NY Home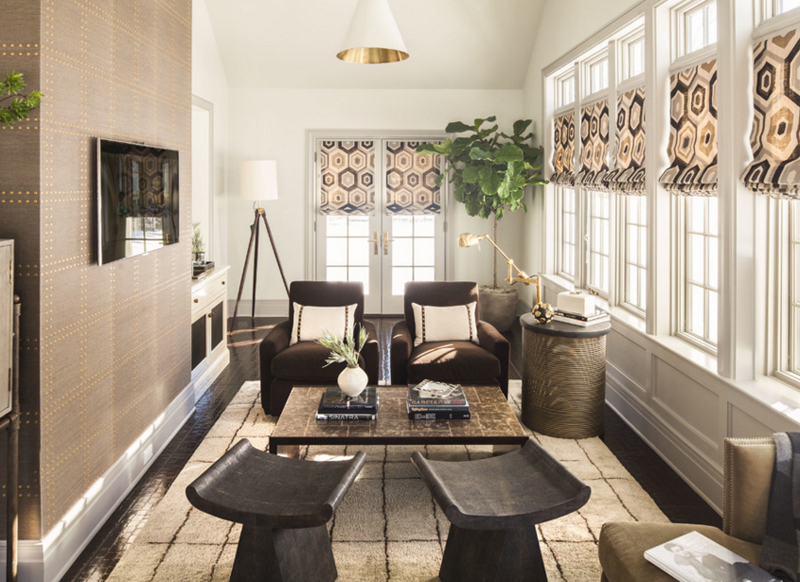 With a charming living room like this one, I think inviting people over would be something that you'd love doing. Even when this space is a bit ideal for small groups, moving the furniture around could be an option when more people come over.
13. Shore Cliff Drive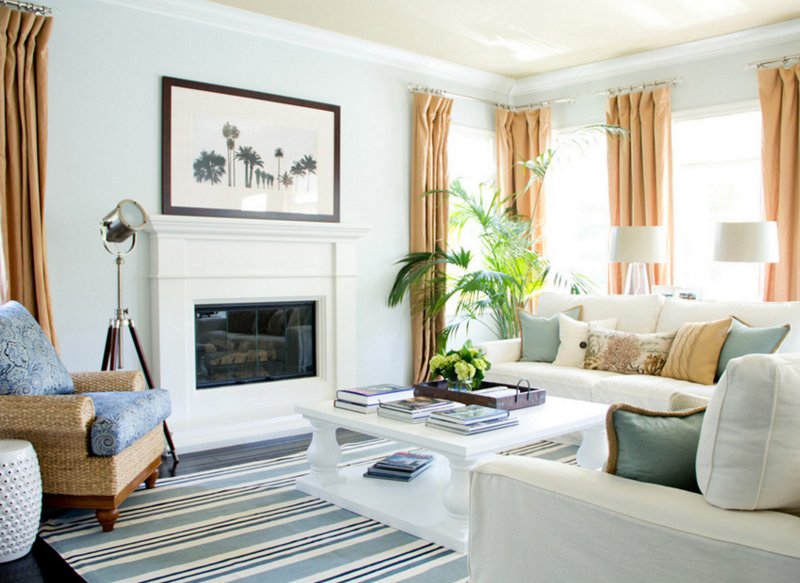 I love how light this living room feels like – the colors are easy to the eyes, and the furniture and decorations in here looks really nice and comfortable. I also like the drapes that complement the rattan chair and the tripod floor lamp in here sure looks like something you'd see in photo shoots.
14. Craft House
The classic look of this living room is definitely something people could always work on – if you do not have any idea as to what colors you'd like to use for your spaces, you can start with this combo – black and white; classic, sophisticated and definitely beautiful. Each item inside this living room – whether furniture or decor sure is nice and comfortable.
15. Foster Residence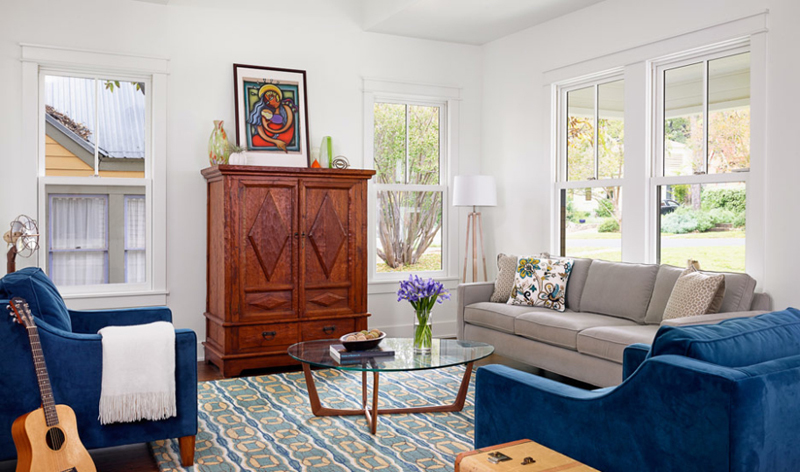 Blue and grey paired with browns – this living room is simple, a tad contemporary but still comfortable and homey. It's nice that the colors are not too complicated but they still look really pretty awesome!
16. Martha's Vineyard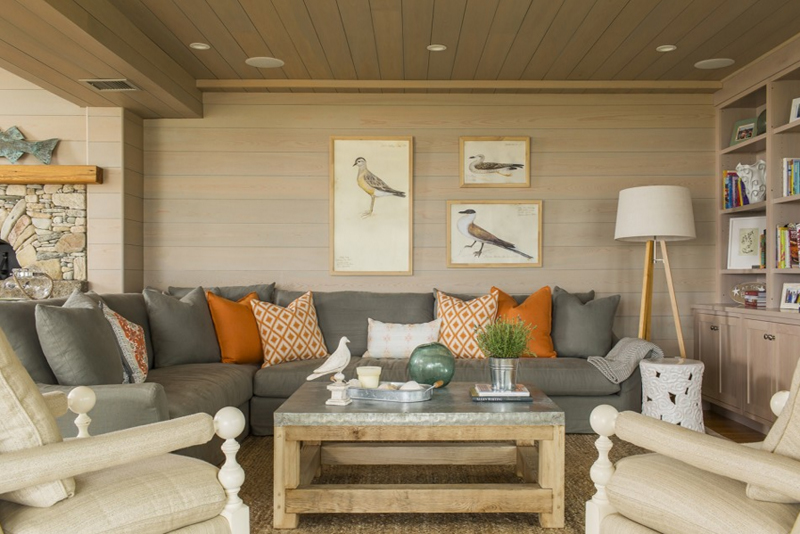 A comfy space like this one sure is something worth looking forward to every day after work. I would really love to hang out in here with my buddies or family members and have snacks or drinks after a long day at work. The space just looks comfortable and really homey; people would love to go home to this.
17. Secret Ridge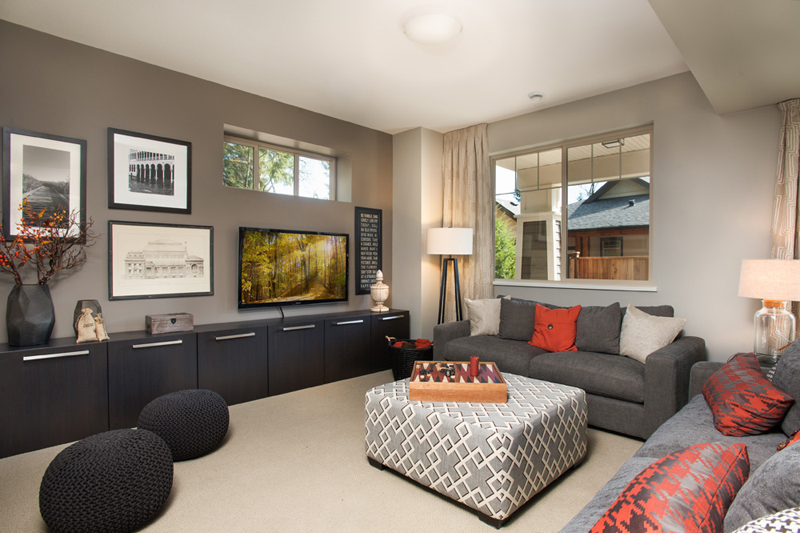 Even when this living room does not really have that much chairs to sit in, you can see that there is enough space to actually add bean bags or what not for additional seating when a couple more people shows up during get-togethers. I'm not sure if there is a television in this living room, but if there was none, I'd like to think that the people in here definitely values family time without the technology (at least in some areas of the house, if you know what I mean).
18. Vail Ramshorn Unit 12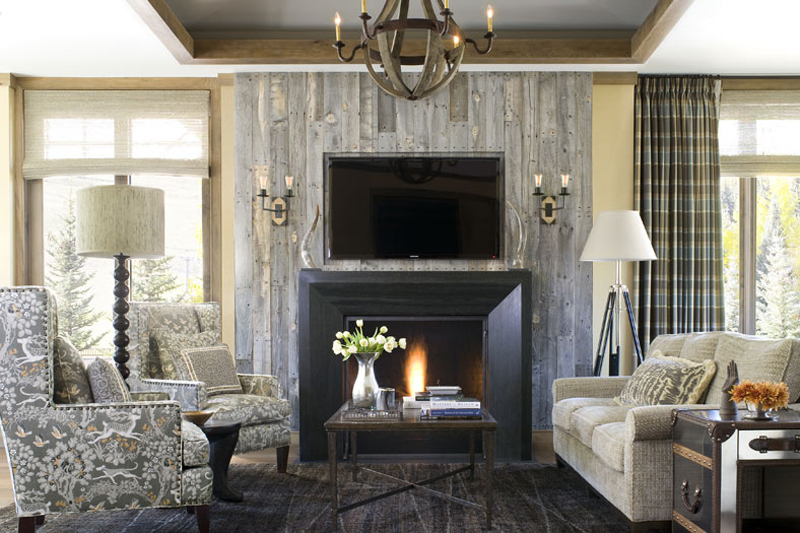 I have seen, and I know you did too, a couple of spaces with lighting fixtures different from one another; when usually we are sort of used with having similar ones (at least in one space). This living room space seems a bit crowded, maybe because of the large furniture but even then, we know that this is one space great for those family meetings.
19. Creekside Cottage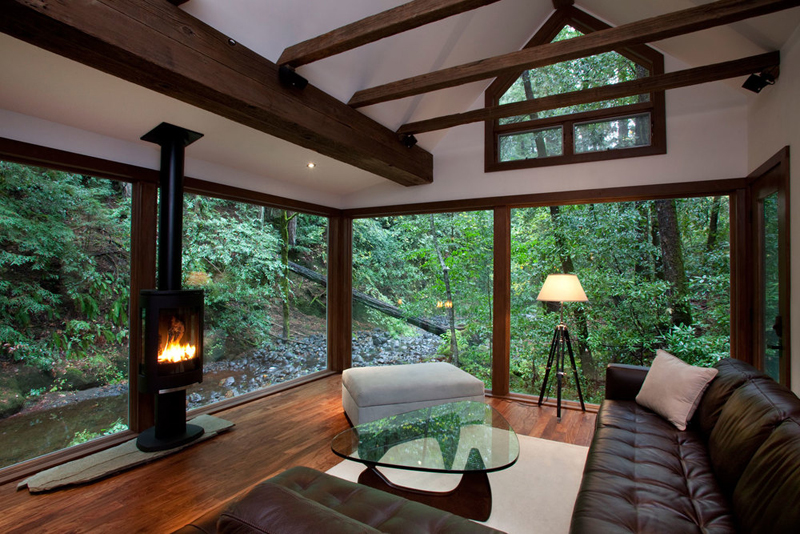 Looking at this living room, I thought about Twilight. The home of the Cullens seems to be bit like this one – in the middle of trees and all that. We can see how nice the thought of using glass for windows so that the home owners and the visitors in here can actually enjoy a great view.
20. HP Residence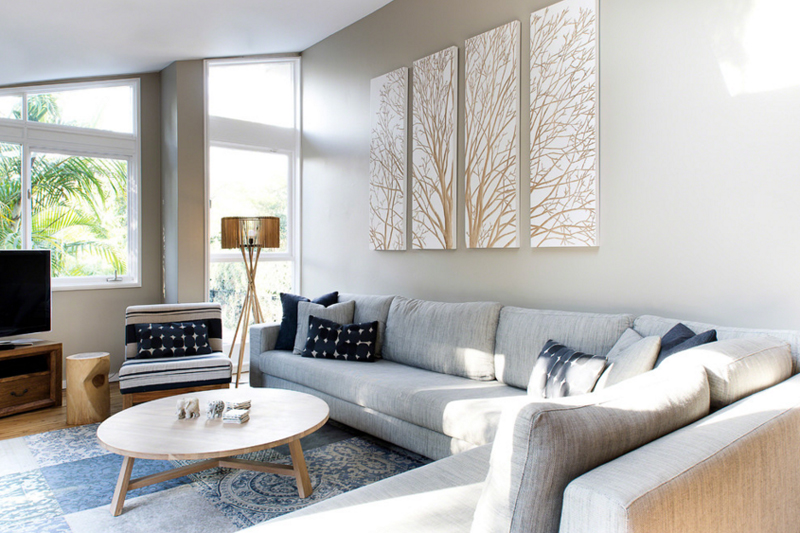 This neutral-colored living room sure looks fancy even when it is simple and not too large. The grey sectional looks really comfortable and pretty – also with those cute throw pillows to add charm to the space. Now the wooden things in here adds a bit of Earthy touch to this one.
21. Lobster Boat Residence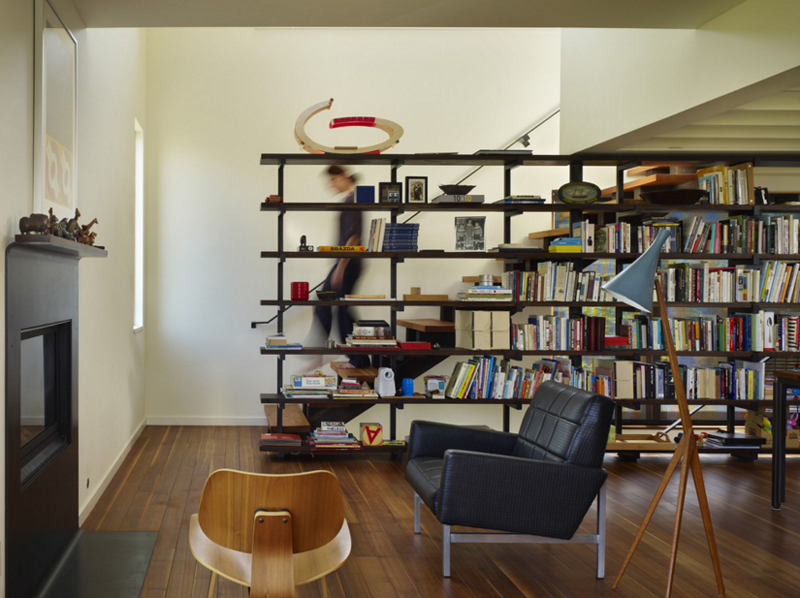 The name of this home is quite interesting. Don't get me wrong, I love lobsters, so I'm totally into the name of this home. The small space in front of the fireplace that was made into a living space is definitely a great place to read some of those books on the shelf by the stairs.
22. Mountain Modern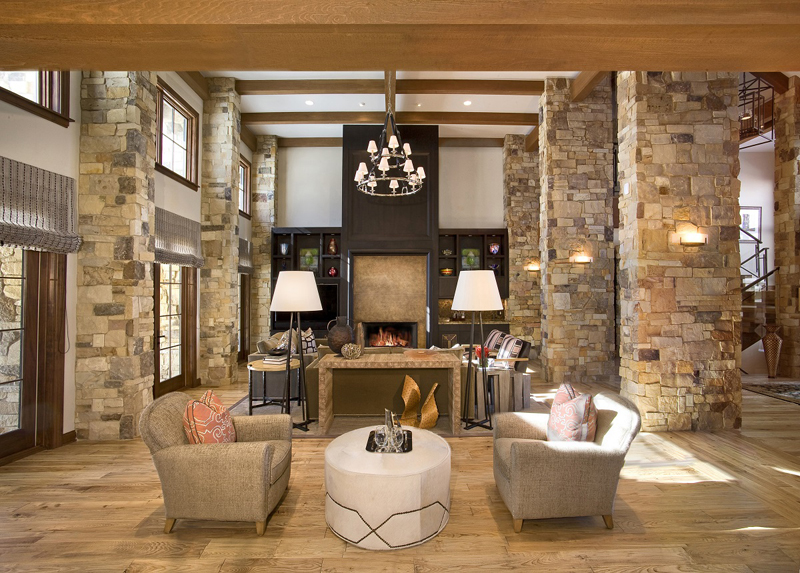 Well, this final photo sure is one large home. With tons of spaces, both designers and the homeowners always consider spaces for entertaining guests or the people of the house themselves; chances are, a house this big would have a couple of living areas or seating for guests. Check out the ottoman in this picture, pretty neat right?
What do you think about this list guys? I actually think that the 22 Fascinating Tripod Floor Lamps in the Living Room is a list inspired by the 20 Charming Nurseries with Beautiful Floor Lamps which I created a few days ago. The materials on both the lists are really fascinating and they all are pretty; and I think that even when you interchange the lamps in every room with another tripod or your normal floor lamp, every room will still look stunning.