Attractive and Playfully Creative Geometric Ceramic Tiles
Using ceramic tiles is common in our homes. We use them for the walls, floors and even in countertops. This is widely used because they are inexpensive and easy to install. They also come in different styles and colors which could add beauty to your home wherever you decide to place them. There are also varying sizes of the ceramic tiles and you can choose if you want the smaller ones of the larger ones depending on the size of your space. Today, we are going to show you a ceramic tile design that is very interesting.
I am sure you have seen the wonders of geometry when it comes to art. This set of ceramic tiles in black and white prints is designed by Matt W. Moore for Core Deco. Every tile in the collection has a special pattern that are developed diagonally and elegantly displaying a black & white finish. You can actually use them individually as coasters or use them as a decorative item for the wall. Before you check the photos below, watch this video first and you will see how creative these ceramic tiles really are!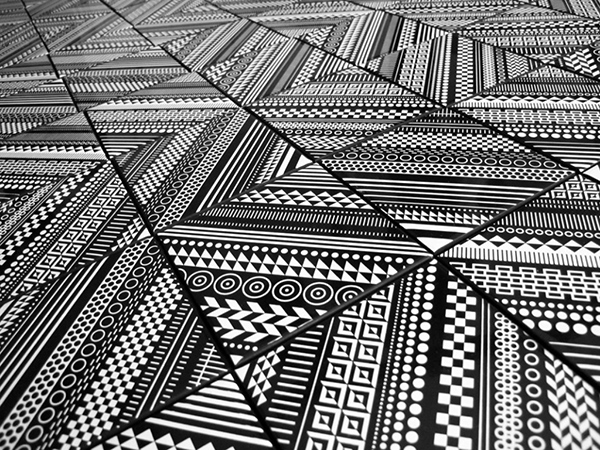 Pretty geometric patterns indeed! When you put them together, they look even more stunning.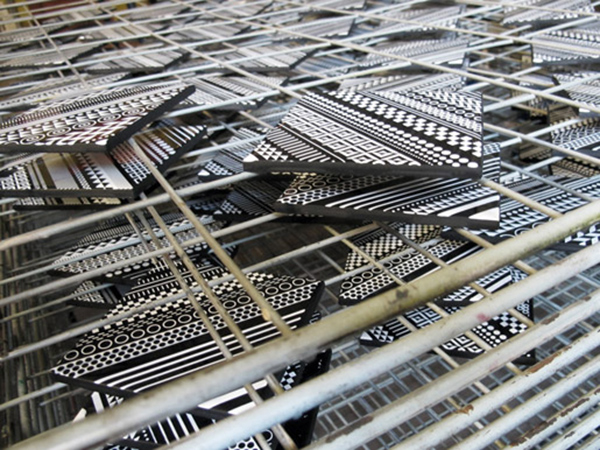 Each coaster has a distinct pattern and you can mix and match them creatively.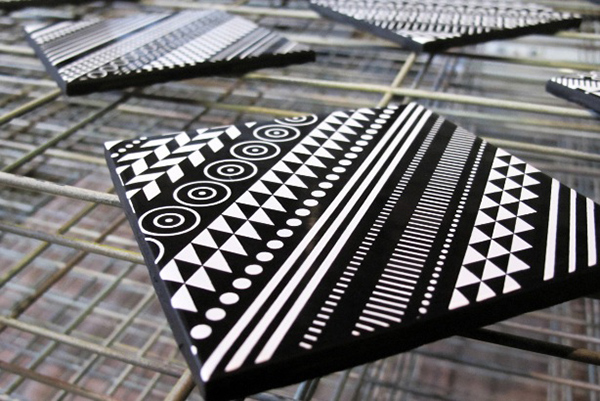 A closer look at the ceramic tiles with white printed patterns. Oh I so love this!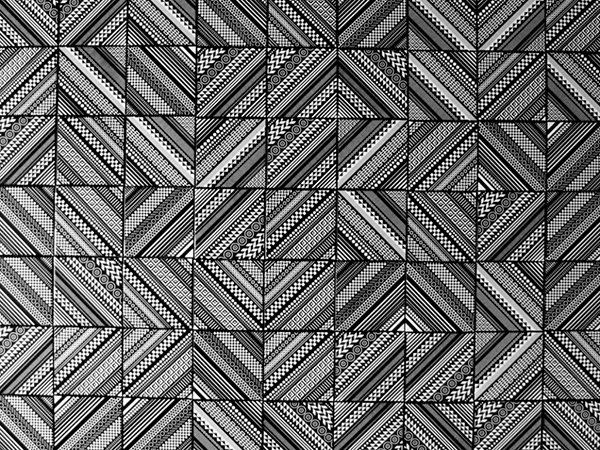 When put together, the geometric ceramic tiles look very beautiful. You would surely be proud of your wall when you have something like this.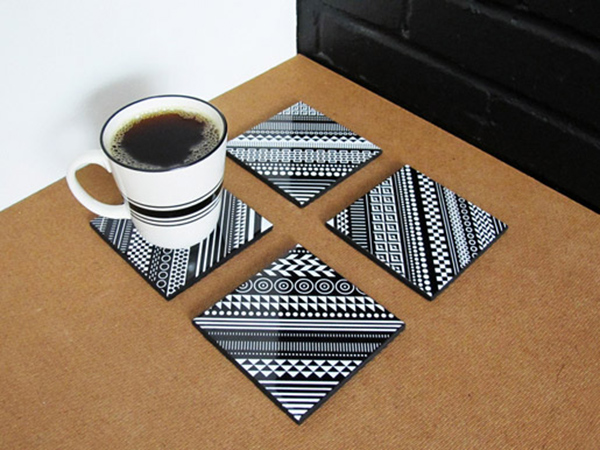 You can also use the ceramic tiles as coasters too. Isn't it lovely?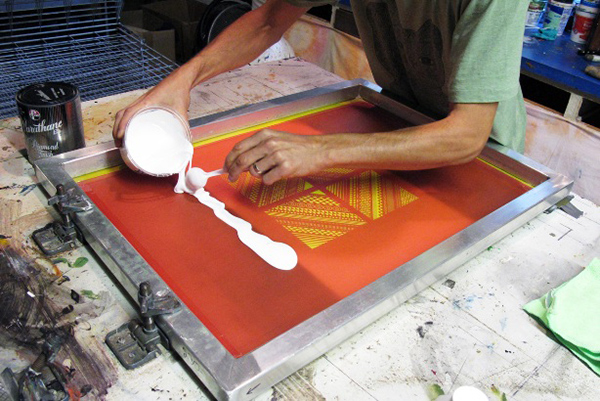 A photo of a man working on the tiles.
These are certainly lovely! I love anything with geometry especially if it combines all the shapes and come up with a design as stunning as the ceramic tiles above. They look familiar though, they appear like the iPhone cases I saw online which is equally fab as these tiles. These geometric tiles from Core Deco is indeed amazing. Imagine seeing these in your home's wall, say in the kitchen backsplash or maybe on your dining tables as a coaster. It sure is a gorgeous statement!