15 Lovely Kitchen Curtain Ideas
Curtains are the jewel in every room. It adds beauty even every space in your home. One has so many choices of curtain designs making it possible to show one's creativity in designing the curtains. Aside from the beauty and appeal it adds, it also play a vital role in giving privacy to the area, protect it from heat and cold and control the amount of light that could get in.
One of the areas in our home that make use of curtains is the kitchen. There are different kitchen curtain ideas that you can get to make the kitchen look cozier. It will also add appeal to your kitchen and would help you achieve the kind of look you want. So, if you are planning to add some curtains in your kitchen, you can look into 15 kitchen curtain ideas we have prepared for you. Scroll down below and check out these curtain designs.
Kitchen Design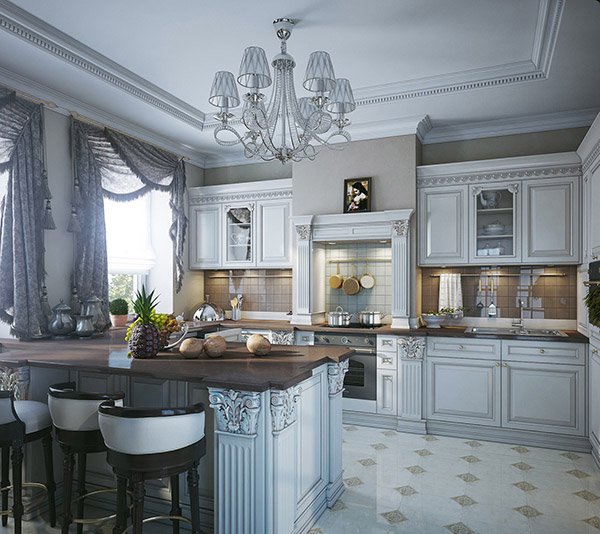 This classic kitchen do not just have decorative details on its furniture and island but even the curtains also have a great big of details with the use of overlapping drapes and tassels.
Modern Kitchen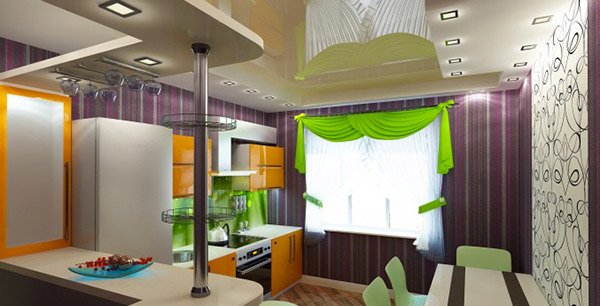 The scallop valance here are so bold in green, paired with a sheer curtain at the back of it.
Kitchen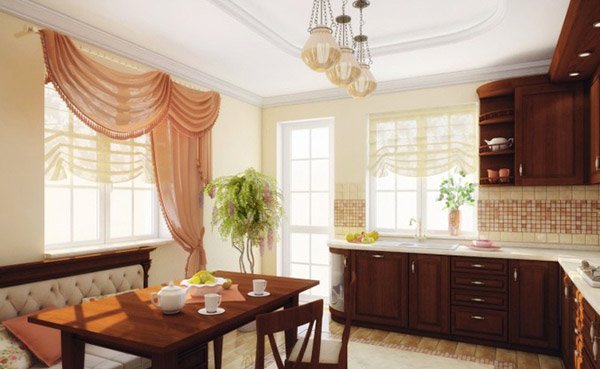 You can notice the shades used for the windows but the bigger window added window scarves and drapes to add beauty to the interior.
Kitchen Visualization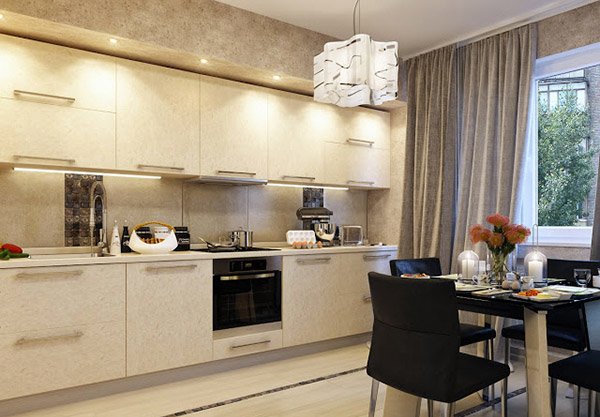 A modern contemporary kitchen using blackout draperies that are thick enough to give privacy to the area.
Kitchen in Country Style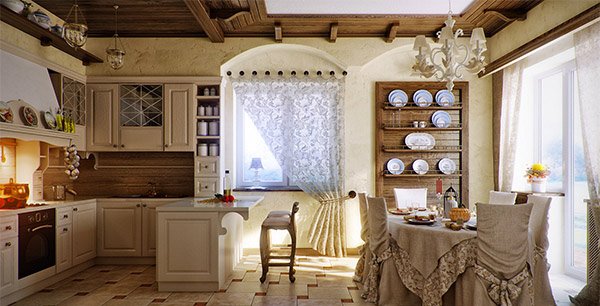 Sheer printed curtains are used for the other window while plain sheer drapes were used for the bigger one. The use of sheer curtains allows more light to enter the area.
Kitchen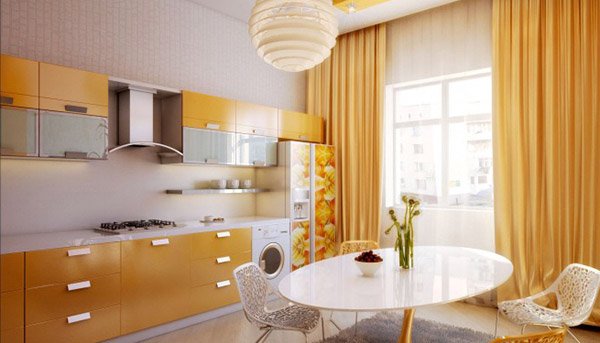 A kitchen in yellow orange would surely increase one's appetite in eating. The yellow drapes paired with sheer curtains look pretty well.
Classic Kitchen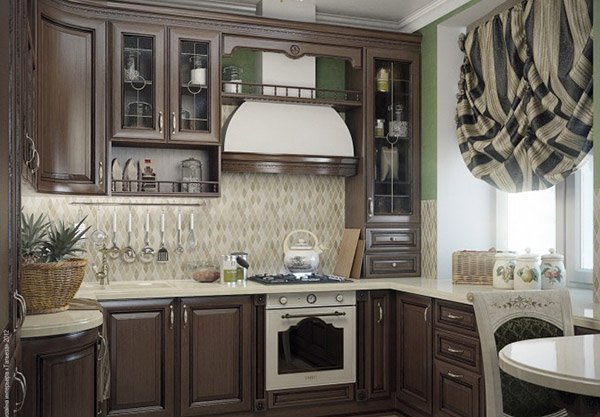 This classic kitchen used a thick fabric for its shade in gathered balloon.
Kitchen Dining Hall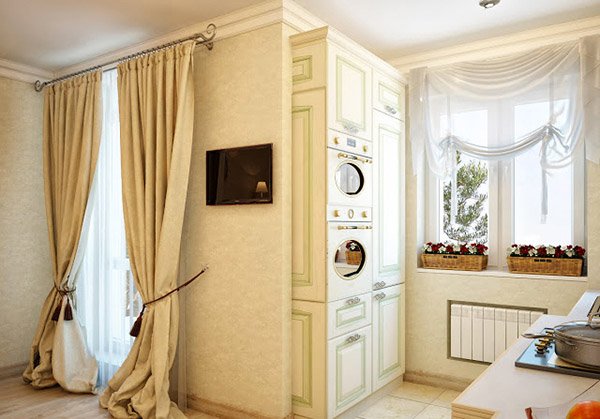 Austrian opera curtains for the smaller window using sheer fabric add beauty to the kitchen. The blackout drapes are in embellished style.
Kitchen Interior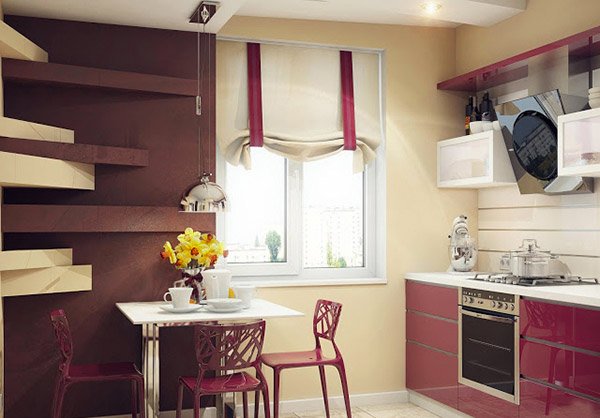 The window treatment is more of a Roman shade with fabrics that holds them.
Kitchen Coffee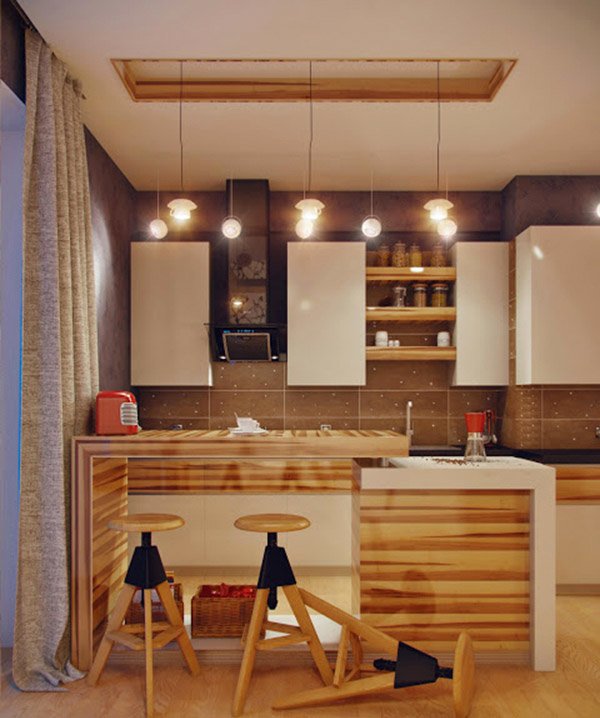 Most of modern homes use this kind of curtains. These are called blackout drapes which are thick enough to cover the windows and could also act as protection from heat and cold.
Kitchen Chic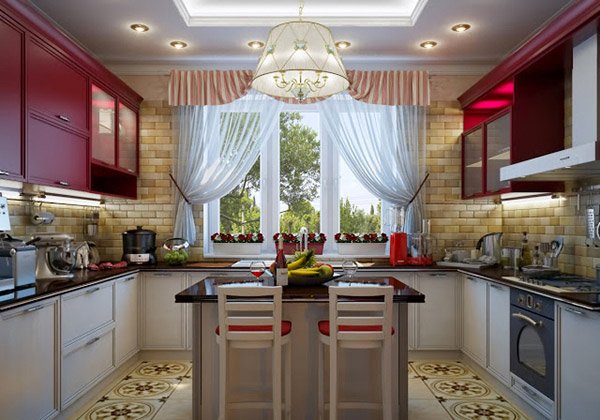 A small window can be given attention with a curtain like this one. Printed striped valance in scallops and a cupped sheer curtain.
Red White Kitchen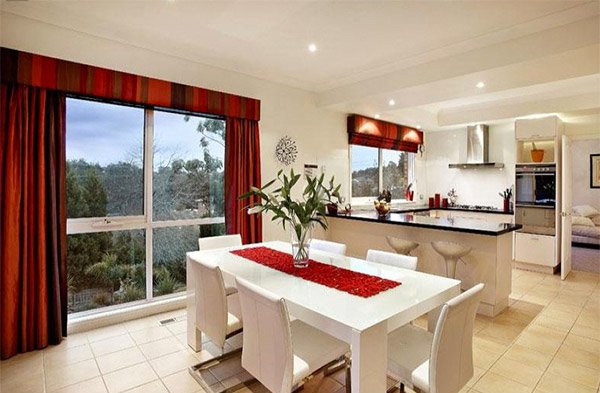 Since we are dealing more of kitchen curtains here, check out the hobbled shades in red in the kitchen area.
Home Kitchen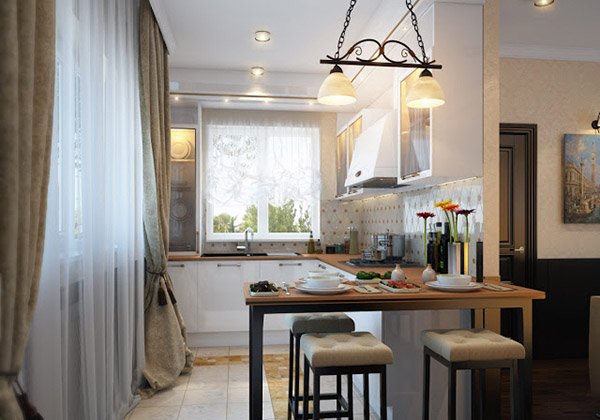 Embellished drapes with a sheer fabric to go with it. The smaller window also made use of sheer curtains.
Red Kitchen 04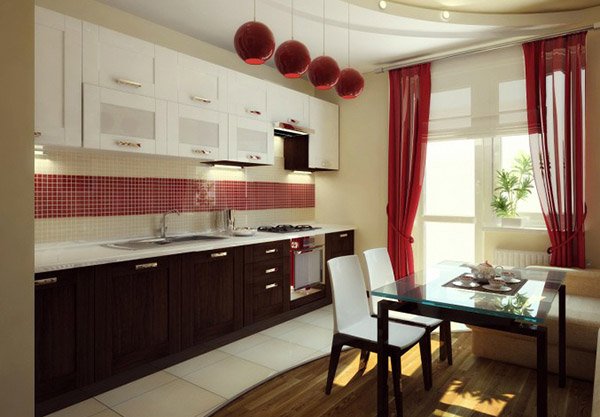 Rear tucked shades at the back of these cupped red drapes give this kitchen a chic look.
Kitchen Classic Pink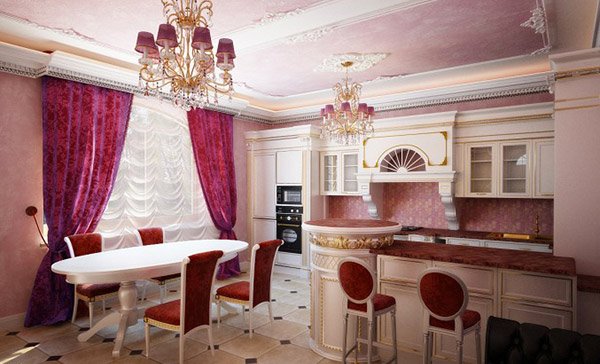 Totally classic not just with the fixtures and furniture but also from the curtains in hot pink.
These kitchen curtain ideas will certainly satisfy your decoration needs. The good thing about curtains is that you can just make one for yourself which also offers more creative freedom for you. You may also check on dining room curtains if you want to add curtains to the dining area. Playing with curtains is fun. Why don't you try it in your own home?