A Collection of 20 Awesome Planter Sets
Today is like any day wherein we can show off a list about A Collection of 20 Awesome Planter Sets! This is list is something anyone who loves plants! I mean, I wish we can post pictures of different plants in here, but we have to consider the closest thing we can post – and that is planters!
Below is a list of A Collection of 20 Awesome Planter Sets! I would want to create a couple of lists to breakdown this awesome item that we can definitely use at home whether it is indoors or outdoors! These planters come in different designs, materials and sizes that will surely amaze you! Take a look at this wonderful list for more fun planter designs!
1. Arden Planters

These planters look beautiful with their colors and their lines.
2. Bamboo Octagon Decorative Planters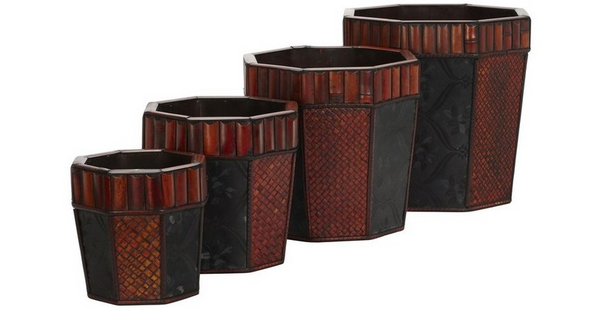 These are awesome bamboo octagon planters, yes? The design is simple but sure is nice because it's all natural.
3. Boxcar Set, Walnut and Orange

Pretty interesting planters right? They come in different shapes and sizes and it sure is lovely!
4. Contemporary Metal Planter with Rustic Style in Green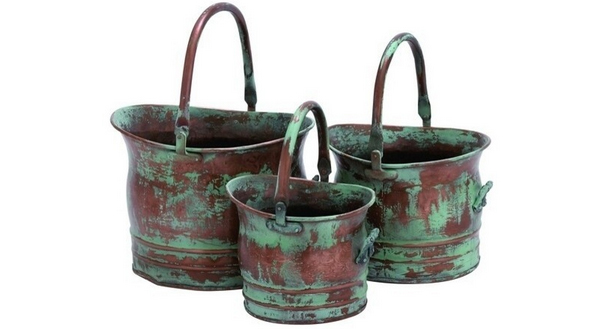 Benara has a couple of planter designs that sure is unique and interesting like this one!
5. Dottie Earthenware Planters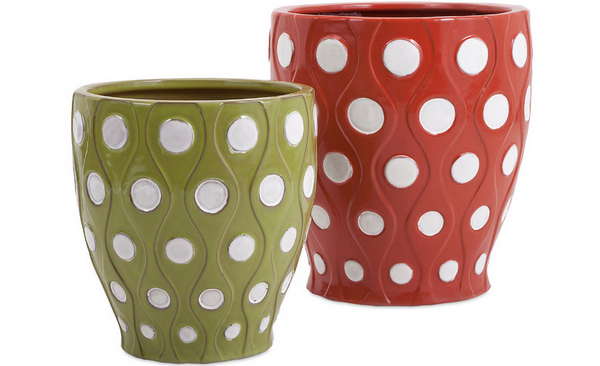 These earthenware planters sure have cute colors and polka dots in them.
6. Draven Planters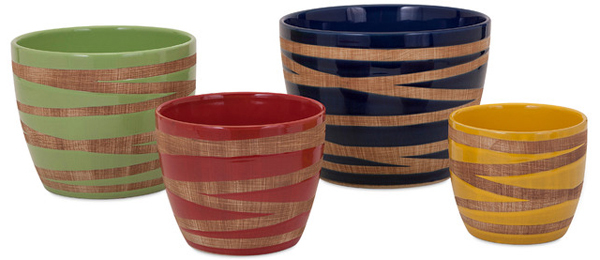 These colorful planters will surely make your garden fun because of the cute colors it comes in!
7. Ellis Graphic Planters
I know that the planters before this are actually colorful but these ones are pretty colorful too!
8. Jair Earthenware Planters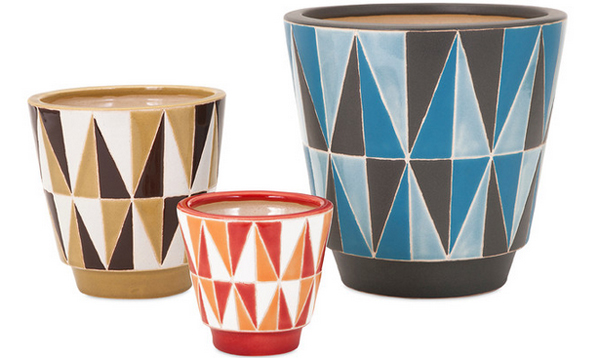 Using colorful planters sure makes spaces whether indoor or outdoor spaces seem brighter – these ones are colorful and comes in different sizes which makes it cool and fun!
9. Kelly Bright Planters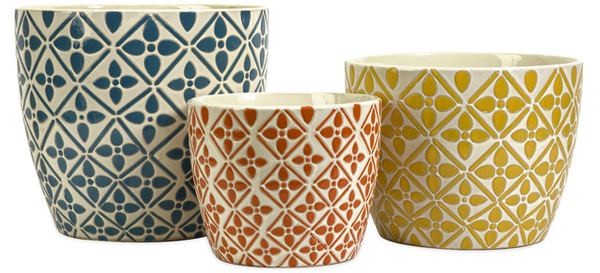 For a change, here are white planters with cute prints on them!
10. Metallic Atley Planters

If you wanted to go with ceramic planters with a hint of metallic – here is one example for you to go!
11. Meziere Copper Plated Planters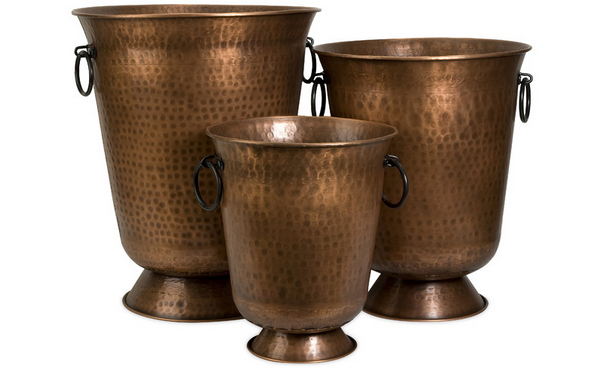 Here are copper planters that will surely go with your awesome landscape design – check them out if they will work with your design at home!
12. Peterson Galvanized Planter with Jute Handle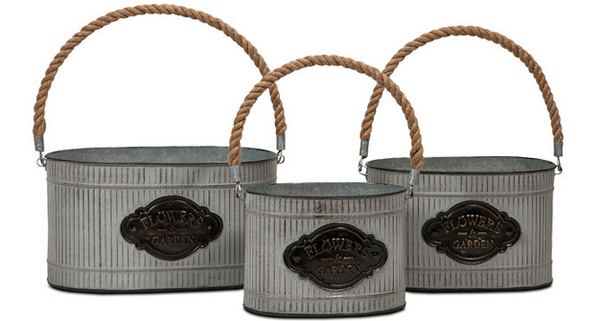 Look at these cute and wonderful galvanized planters! It seems prettier too with the word "flower" on them and those jute handles.
13. Quadra Ceramic Planter

Interested in using square planters? Here is one great example!
14. Randen Planters

Randen sure is one mosaic-inspired planter that would look best for your indoor spaces!
15. Simply Beautiful Metal Planter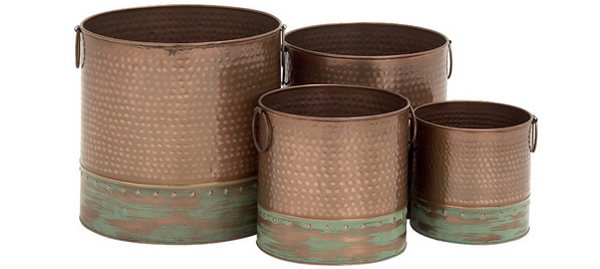 Here are planters that might have been recycled, but they sure look pretty with their color and shabby feel.
16. Sink Planters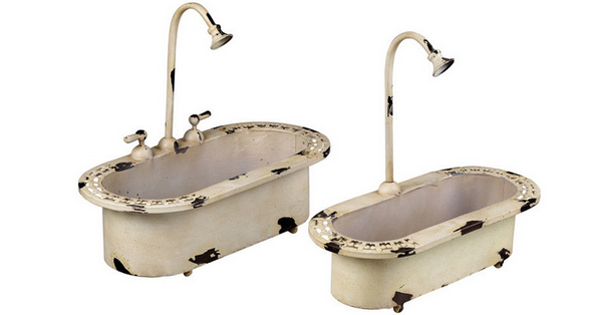 These sure are cute mini tubs for your garden!
17. Starfish Earthenware Planters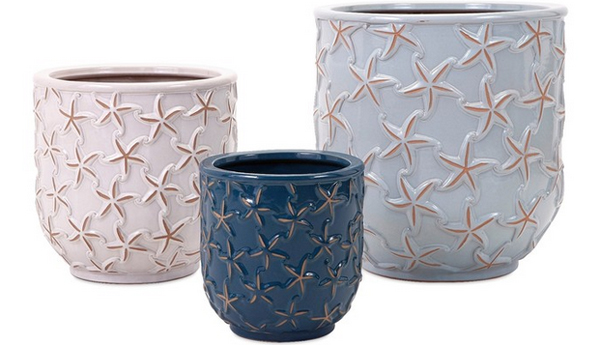 Oh I love these planters with starfish in them! I personally love the blue one, it may be small but really cute!
18. Terra Cotta Mini Planters
This picture with the cactus plants in them sure makes me want to get one for myself! These could really go well for my bedroom table!
19. Thayer Earthenware Planters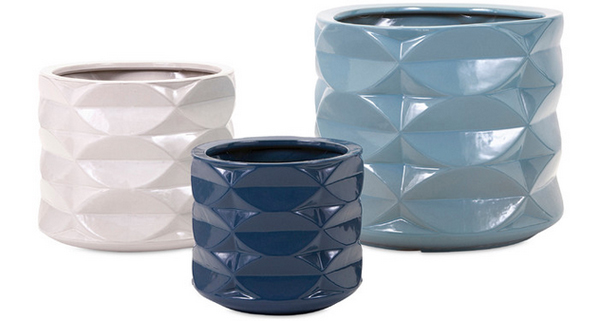 The design of these planters sure is sophisticated and pretty! I like it!
20. Vidalia Gold Leaf Planter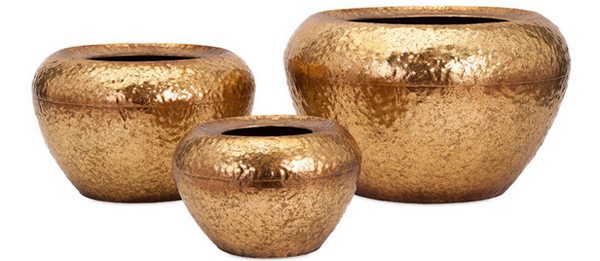 Now, we have seen copper and bronze-ish planters on this list, why not add gold ones, right?
Whether you or your family members want to add plants inside the house, in your patio or in the garden – the list above sure gives us more ideas as to what to get them or what to get for ourselves when we plan on planting some trees or whatnot! I think the list above can inspire and encourage us too in creating 17 DIY Planter Ideas To Add Fun to Your Garden. More from Home Design Lover so stay tuned!