17 Dinnerware Sets With Square Plates
Of course, we are all familiar with plates and its partners including the cup, glass, bowl and others. We use them every time we have dine, every day. But aside from their function, these items are also added decorations to the table. It would make dining more satisfying if you see pretty things on the dining table. And it will also be more inviting too. Dinner wares come in different designs, colors and even shapes. So, today, we will show you a round-up of dinnerware sets that have square plates.
While circular plates are more common, there are also square plates that are used by some. And yes, they have a different appeal that circular ones. Some have sleek edges while others have rounded edges, but whatever their edges look like, they are all square in shape. If you like square plates more than the circular ones, then this list will appeal to you. Scroll down and discover this awesome list we have for you.
Elise Red 16 Piece Dinnerware Set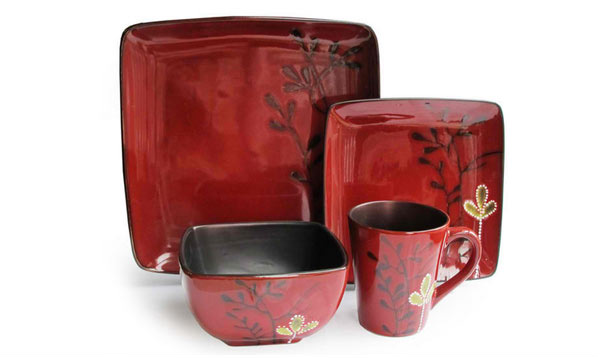 The branch design and shiny glaze of this set will give your table a subtle Asian feel.
Asiana White 16 Piece Dinnerware Set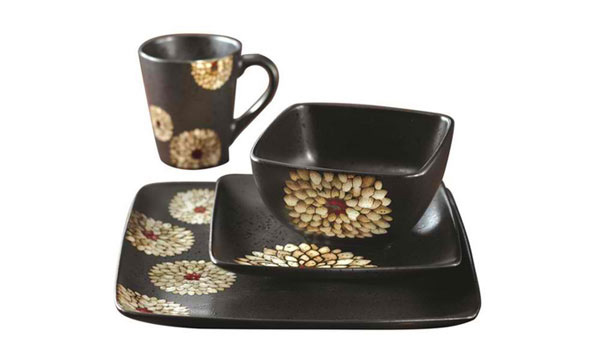 The surprising square shape and the unusual floral pattern with subtle speckled surface will bring charm to your table.
American Atelier Boa 16 Piece Dinnerware Set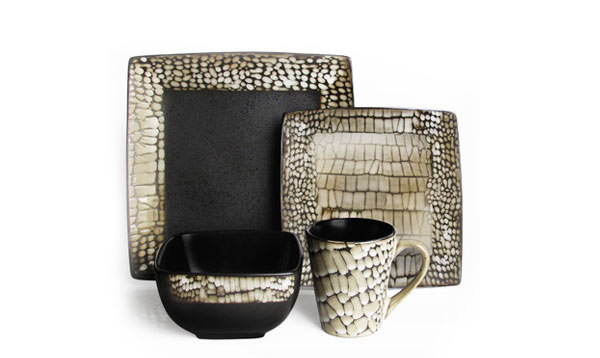 This set appears like the skin of a snake but you will not feel like eating on a snake of course!
Vertigo 16 Piece Dinnerware Set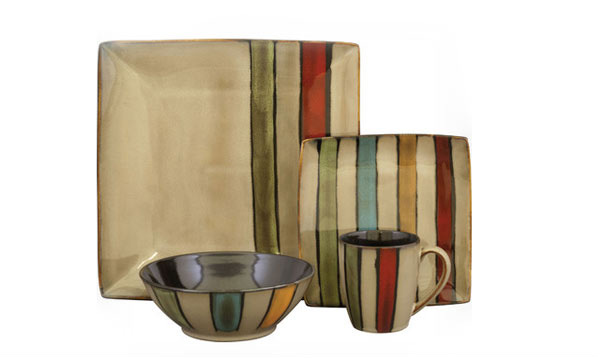 Stripes in different colors are seen in this set which gives it a contemporary style.
Marquee Red 16 Piece Dinnerware Set
This red hot set will fit in your eclectic style in an eye-popping, gold-touched print will bring dynamic flavor to everyday meals.
Surya Saffron 16 Piece Dinnerware Set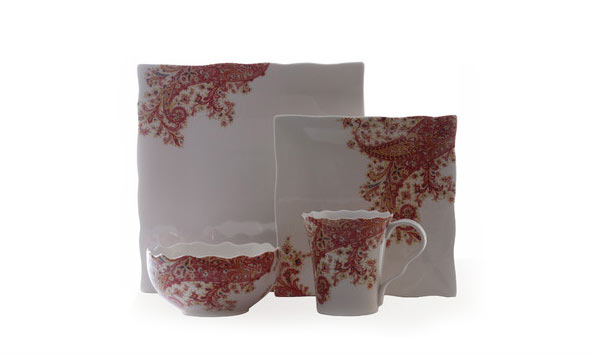 If you want a white plate with a subtle design, then this one is a good pick.
Nouveau 16 Piece Dinnerware Set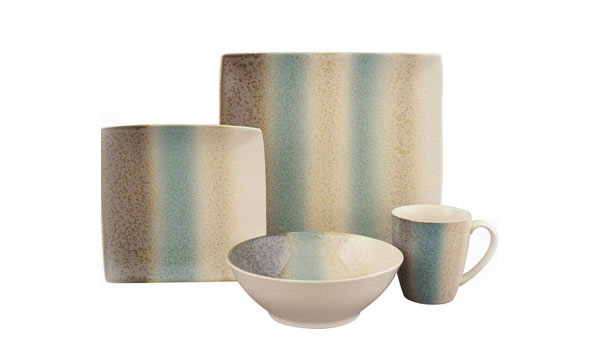 Stylish stripes that appear like sprayed into these items. Very artistic, right?
Soho Lounge Mosaic 16-piece Dinnerware Set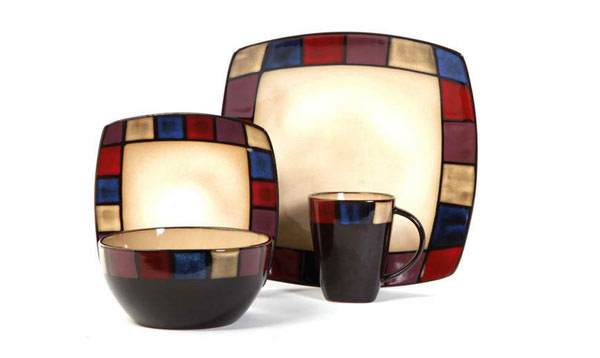 This set features a contemporary design in attractive earthy tones. The squares in different colors are just cute!
Aeneid Red 16-piece Dinnerware Set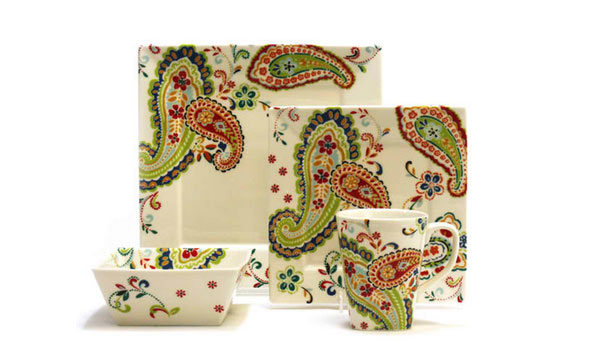 Beautiful paisley design in a vibrant palette made of ceramic. The good news is, this is dishwasher and microwave-safe.
Mikasa Brushstroke 4-Piece Square Place Setting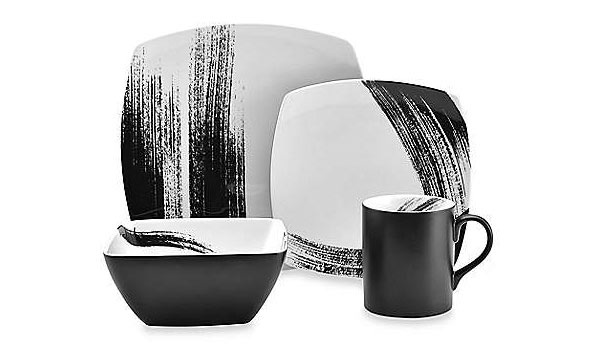 Your table will be like a palette as modern art and dining are merged in one. This could give a Japanese appeal to your table.
Gibson Everyday Cabazon Square 16-piece Dinnerware Set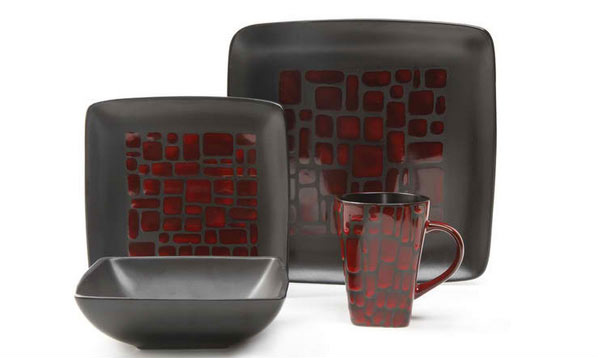 A catchy set with its deep red color and mosaic pattern turning your table into a fancy sight.
The Cellar Henna Collection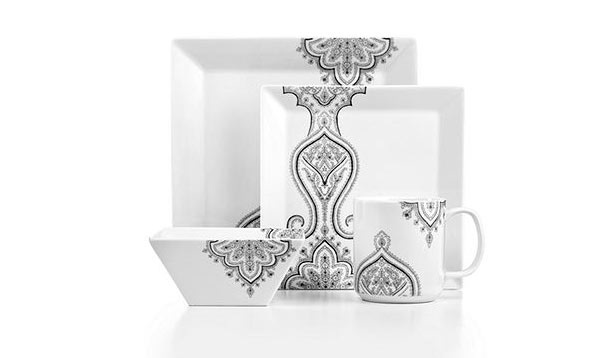 This sleek whiteware is designed with an exotic tattoo motif. This is made of porcelain and could be perfect for everyday usage.
Martha Stewart Collection Coral Sea Melamine Collection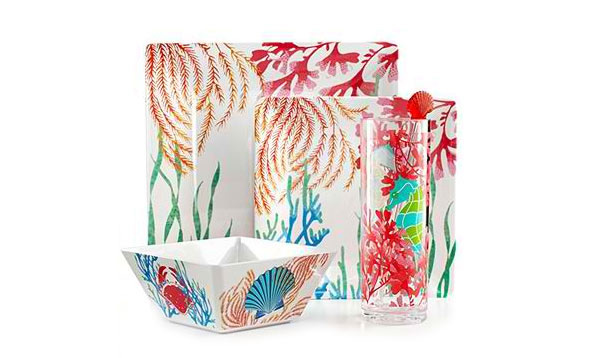 This fuss-free melamine dinnerware will make you feel like dining under the sea!
Summer Flowers Dinnerware Set (20 Pieces)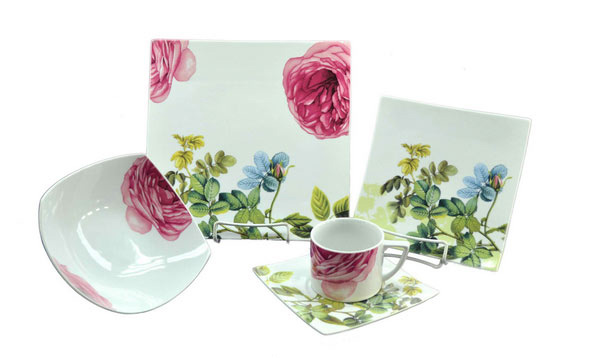 You can serve in style with this floral dining set that seems like to extend the beauty from the garden.
Livingston Ivory 16-piece Dinner Set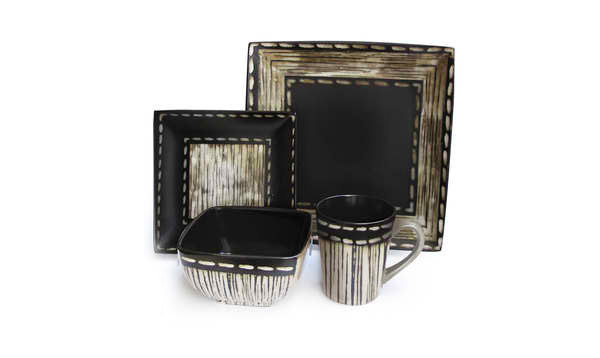 A set made of ceramic that has a bold style and crafted design. This could surely make a unique statement!
Star-Spangled Melamine Mix & Match Collection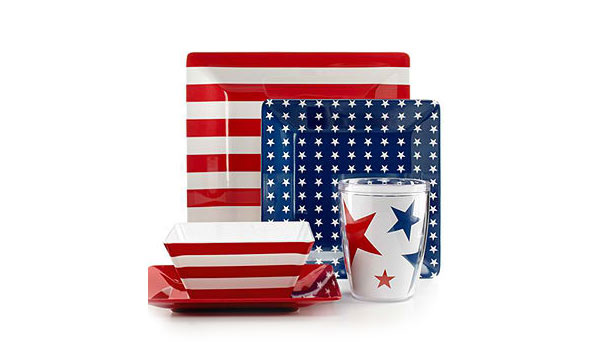 Express your patriotic side with this range of fun shapes that is also fit for summer and spring.
Fiesta Square Dinnerware Collection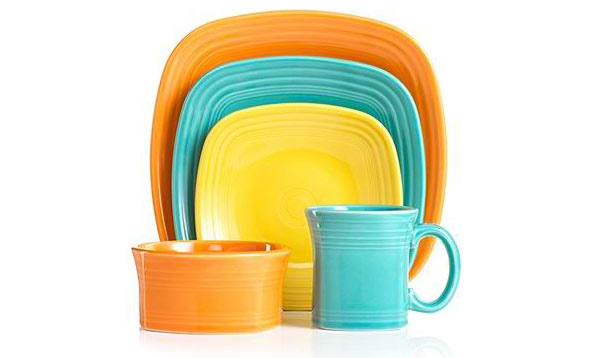 Your dining experience will be enhanced with the elegance of this set in lovely colors!
These are cute, right? Sets like this could either be in plain colors or printed with patterns and other decorative designs. We love those that have pretty colors and prints on them but you don't choose a plate just because it is beautiful. You have to see to it that your table is large enough for square plates, the colors of your interior complement with these set, the look of the set fits to the style of your interior and your budget is enough to purchase them. Well, it is really up to you. But we think you fell in love with the dinnerware sets we featured above! If that is not enough, take a look at modern dinnerware set.