15 Dinnerware Sets Fit for A Modern Setting
Dining isn't just about the food we eat or the place we eat. It is also about the dinnerware we eat on. Well, some may not be that particular about these things but some are especially women. Dinnerware includes plates, glassware and cutlery but if we talk about a dinnerware set, it commonly comes with a plate, serving bowls, platters and a cup.
What makes dinnerware cute is that they have different prints on them which will be easy for us to pair them with your motif especially if you have a party. But party or not, you can still flaunt dinnerware sets in different designs that would look good in your interior too. Yes, pairing them with your room's feel is also a good idea just like the list we have today. We have gathered some dinnerware with a modern tone for today's showcase.
Trellis 16 Piece Dinnerware Set, Orange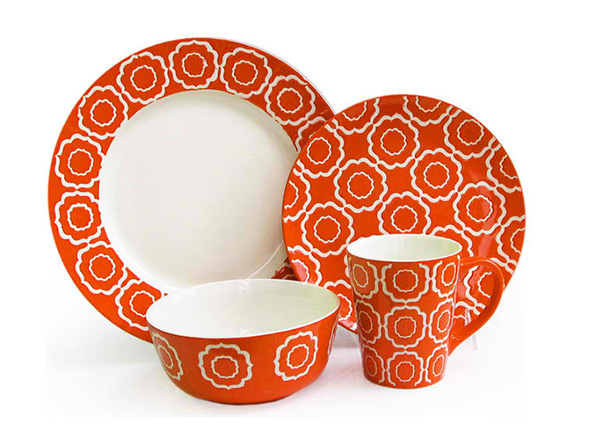 Mealtime will be more awesome with a dinnerware like this to add some excitement on the table!
Brown Links 20-piece Dinner Set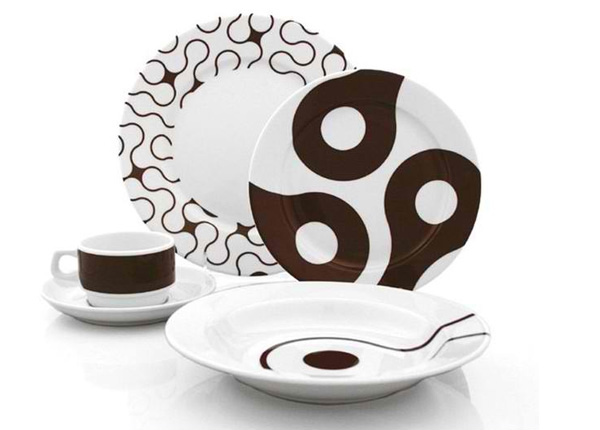 This gorgeous set in brown with some links pattern sure looks very much modern.
Kate Spade New York Market Street Green 4-Piece Place Setting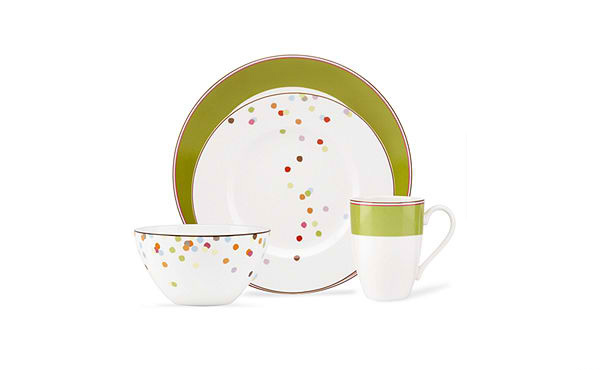 The whimsical confetti dishes look sweet and could be perfect for parties.
Nixon 4 Piece Setting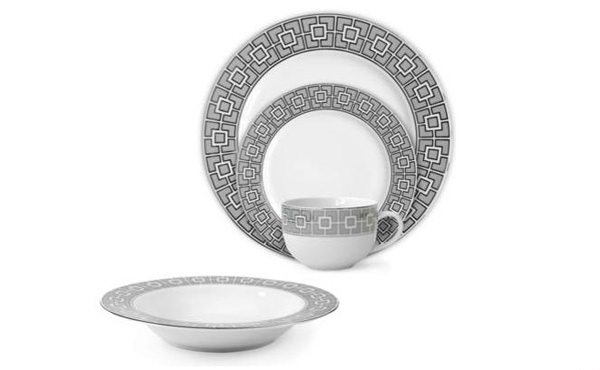 If you are looking for a simple design yet still looking fab and modern, this Nixon set is perfect!
Greek Key 4-Piece Setting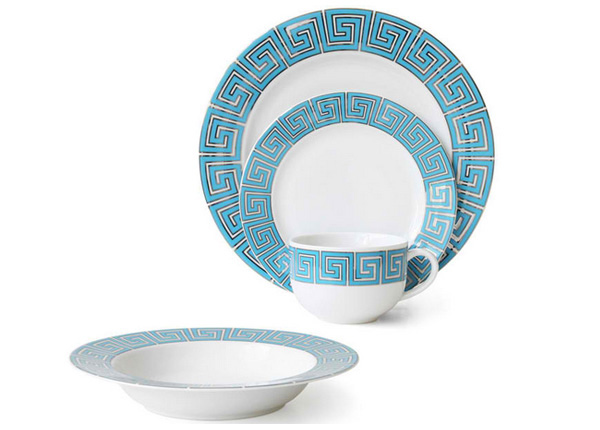 Platinum accents on blue look very lovely with some Greek style.
Wedgwood Renaissance Gold 5-piece Place Setting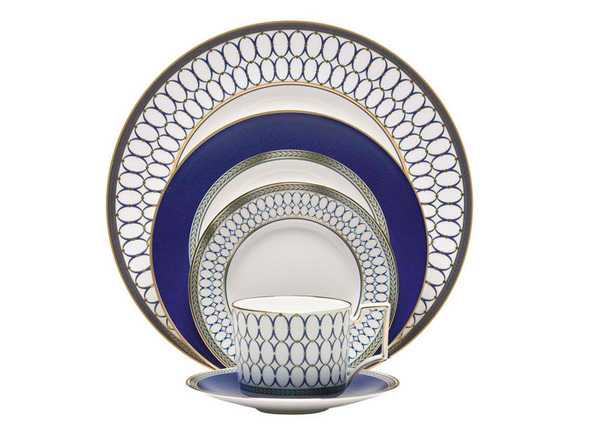 Decorated with intricate gilded detailing and a neoclassical laurel border that will suit any setting.
Livingston Ivory 16-piece Dinner Set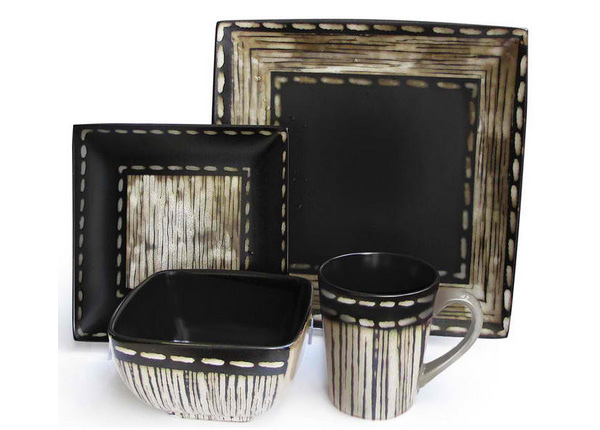 With its bold style and crafted design, this ceramic dinnerware is sure to make a statement.
Sicily Blue 16 Piece Dinnerware Set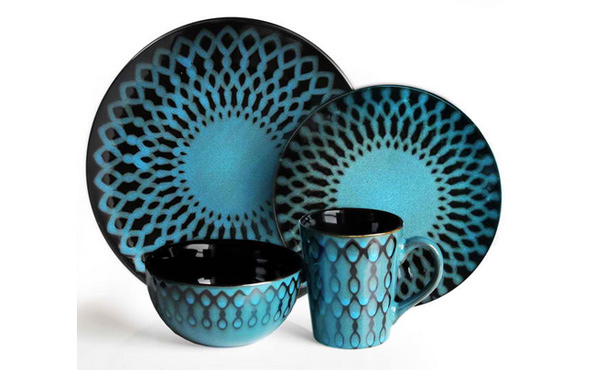 Eye-popping in bold blue and black geometric motif that is a perfect sync with a modern or eclectic style.
Plaid Red 16 Piece Dinnerware Set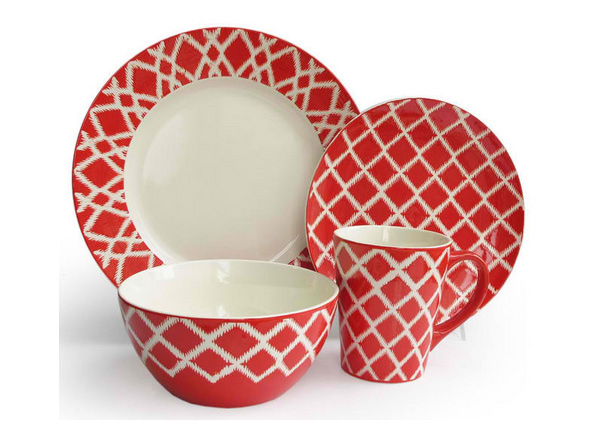 This may look like a traditional plain in red and white riff but it sure is perfect for modern set up too!
Basket 16-piece Dinnerware Set by Dana Oldfather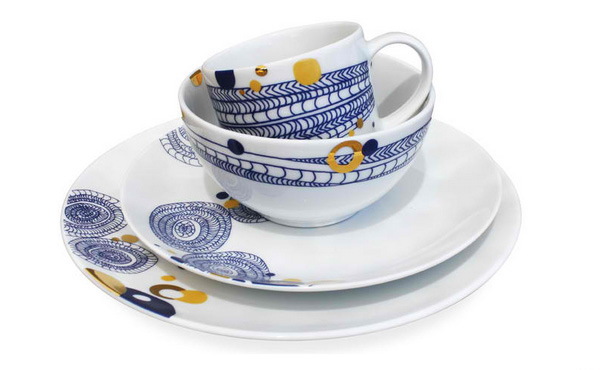 A basket pattern is seen on this set with a little eye-catching gold that accentuate the deep blue lines and swirls.
Rachael Ray 'Little Hoot' 4-piece Place Setting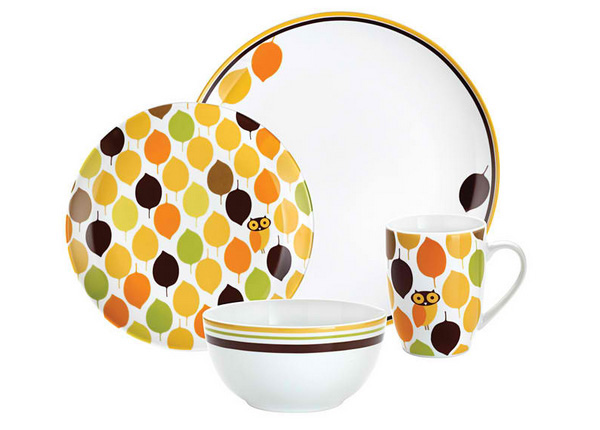 Your dining table will look so lively with this colorful set from Rachel Ray.
Red Vanilla Organic Brown 16-piece Dinner Set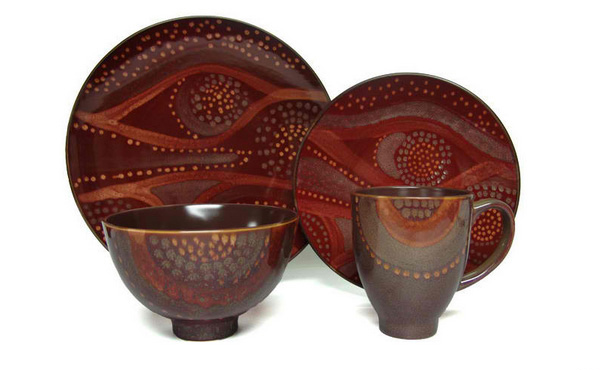 Made of stoneware, this set features a unique reactive glaze. Each piece is unique and varies in style.
Misfits Dinnerware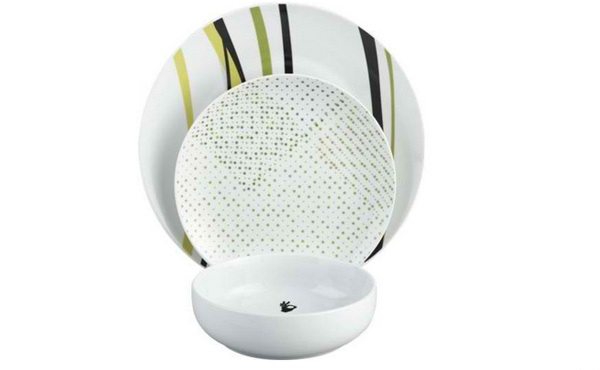 Be a mix master with this set of patterns comprised of abstract grasses and graphic dot matrix lines fusion on white porcelain rounds with tonal greens.
Wedgwood Equestria 5-Piece Place Setting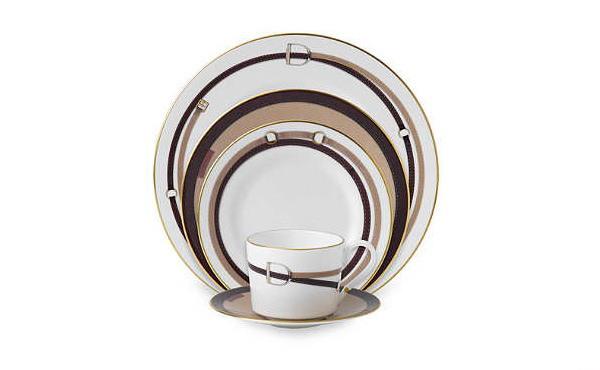 This collection is crafted from fine bone china and could also be the perfect gift for lovers of the equestrian lifestyle.
Kate Spade New York Mercer Drive 5-Piece Place Setting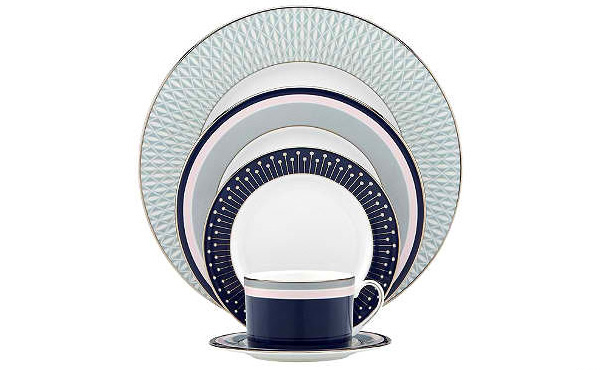 Mercer Drive's dynamic patterning that is balanced to perfection will add more zest to your dining table. It is indeed fun to dress up your dining area with these beautiful modern dinnerware set. You can always choose the colors you want for it as well as the prints too. You have observed that combining different patterns work well in it. Aside from your dinnerware, see to it that you will have a good centerpiece too. Why don't you look at a list of lovely table centerpieces of different styles ad pick which ones will fit your dining area.