20 Black and White Plates Oozing with Style
There are people who have that passion in collecting plates. Well plates are really fun to collect especially when they have lovely and stylish designs. I have seen so many pretty plates and most of them are just displayed instead of being used during dining. But yes, there are some people who really use them for dining too. We have featured some collection of plates before but today, we will show you another set.
If you want to go safe with the color combinations you want, you can always go for black and white. Black and white is beautiful, fashionable and timeless in whatever way we use it. They actually give the same impact when we use them for the prints of a plate. We have collated some plates of this color and I'm sure you will love it especially for plate collectors. Let us take a look!
1. Retro Black and White Abstract Flower Sketch Party Plates
A beautiful abstract flower is printed on this white plate as if it has grown from it.
2. Victorian 8.5″ Round Plate – Black & White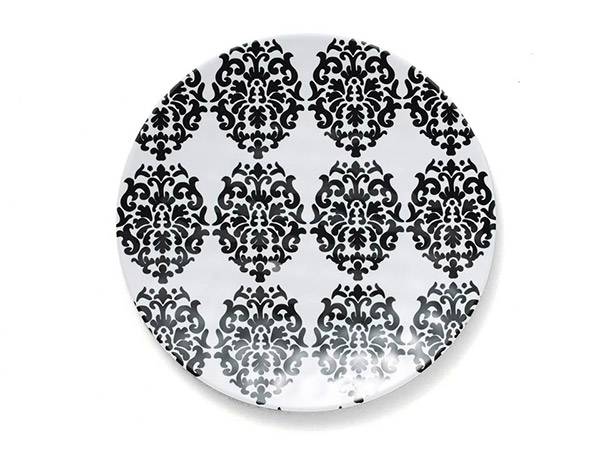 Damask prints look lovely in black and white even for this plate.
3. Vine Side Plate Set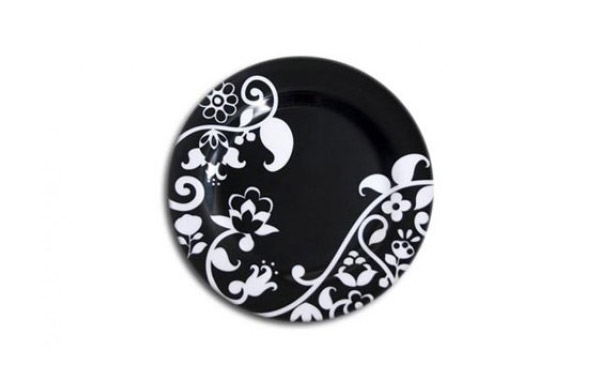 This is indeed a lovely plate where white vines adorn the edges of the black plate.
4. Baja Plates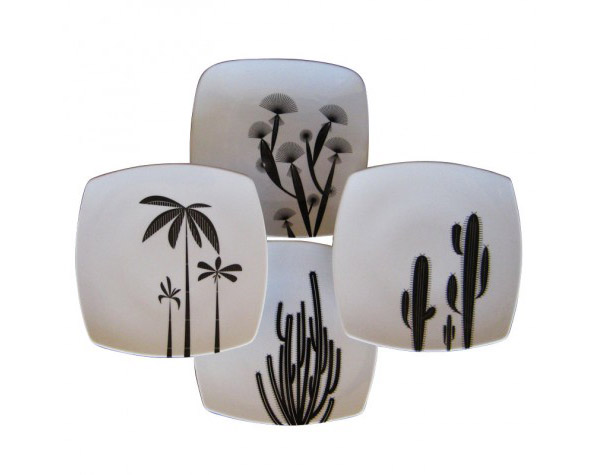 A pretty set of plates with different trees sketches on it.
5. Pulicidad, old, black and white newspaper party plate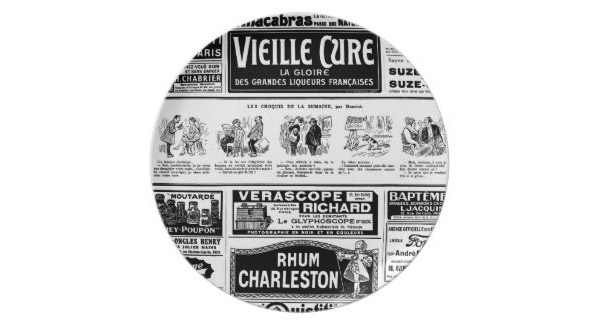 If you are a print journalist, then you will love to get a plate like this.
6. Kate Spade New York Japanese Floral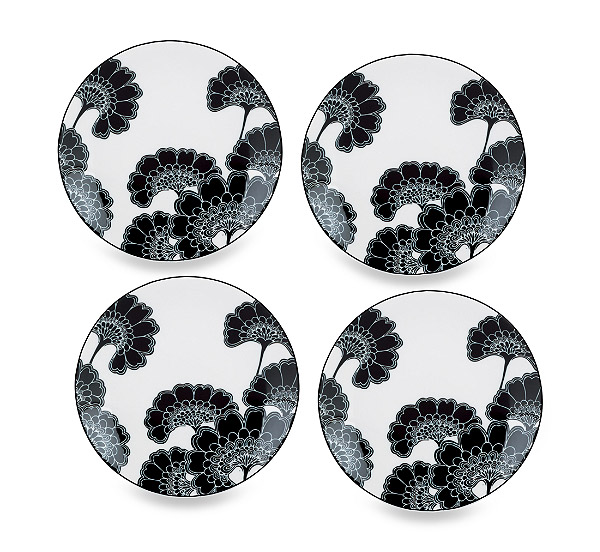 A set of four plates decorated with lovely Japanese flowers. If you have an Asian theme for your dining area, this would be good for dining or for display.
7. Black and White Check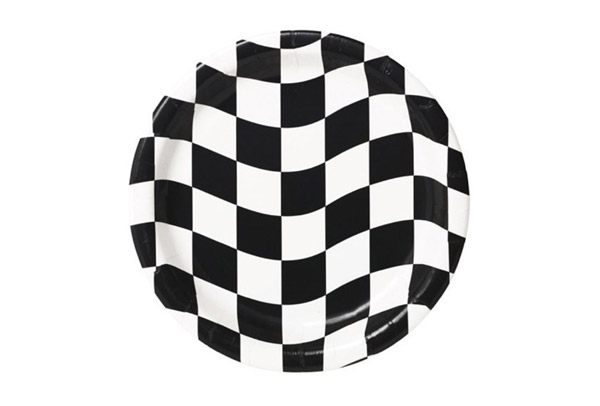 When I saw this one, it reminded me of racing cars! Guess this plate will be best for those who love racing cars.
8. White on Black dots and lines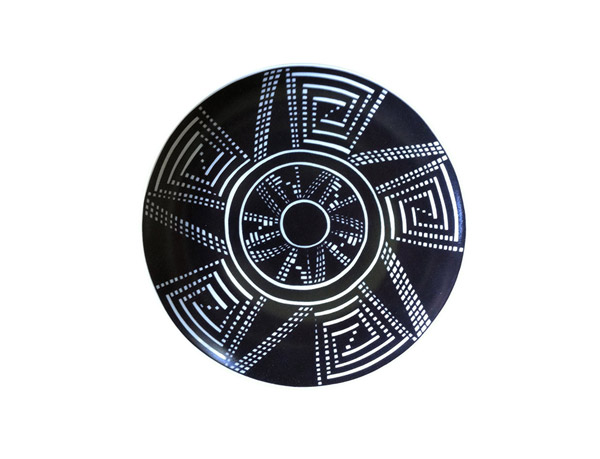 Creative combination of dots and lines to come up with this design for a plate.
9. Black White Spyrites Print Party Plate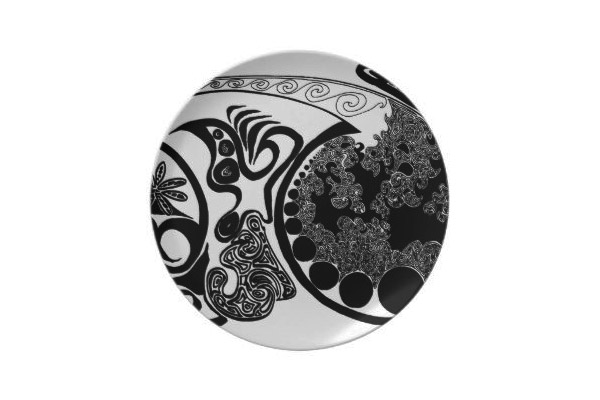 I like the design of this plate. It is very artistic creating an abstract form.
10. Barbara Dinner Plate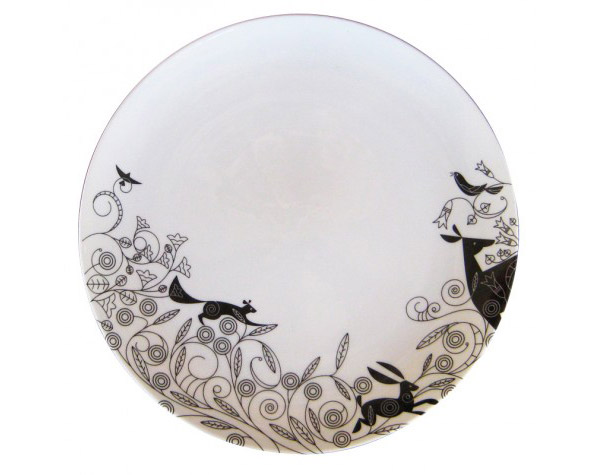 This is a creative approach to a print showing the forest with the animals in it.
11. Lappertizer Black Scroll Plates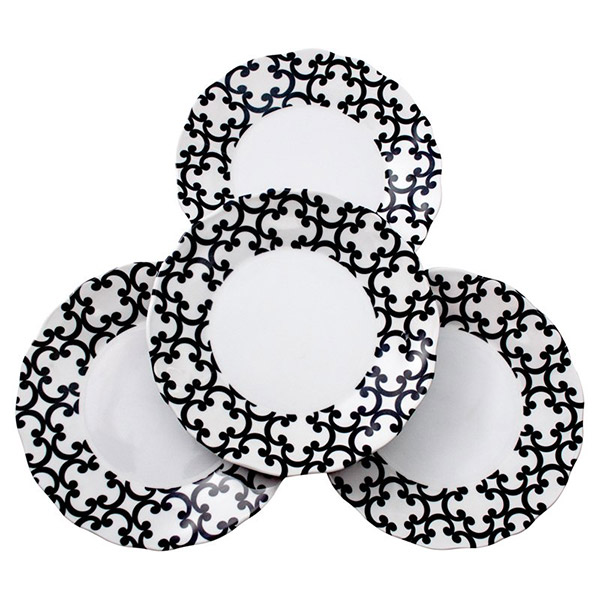 This one looks Victorian or a bit classic too but the design would also fit for a modern style.
12. Elegant Black and White Hearts Party Plate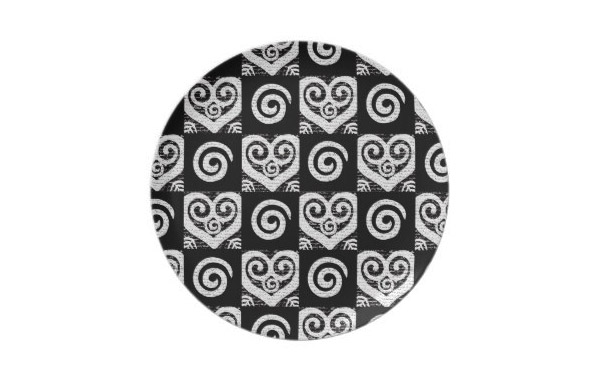 Love hearts? This one will suit your taste with hearts in black and white.
13. Disney Black and White Mickey and Minnie Mouse Plates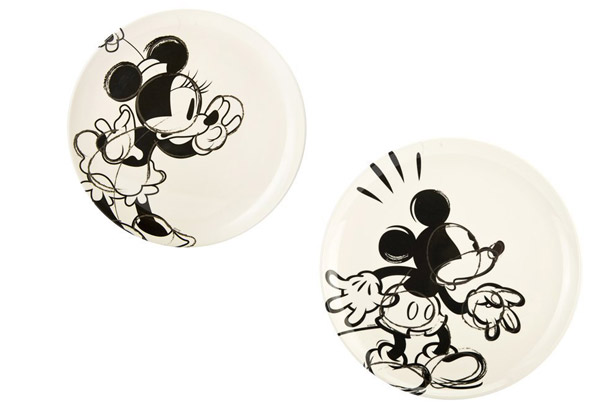 Both kids and adults love Mickey and Minnie, so this plate will be a sure hit.
14. Bread Plates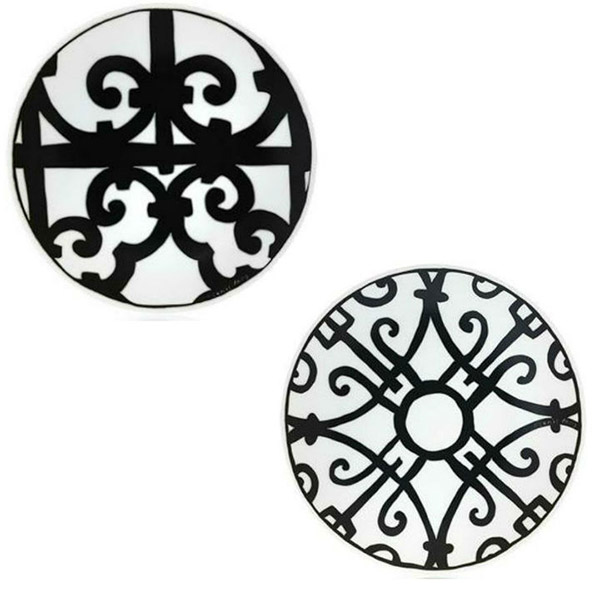 Love the geometry of this print as it played with lines and curves.
15. Black and White Aztec Tribal Print Party Plates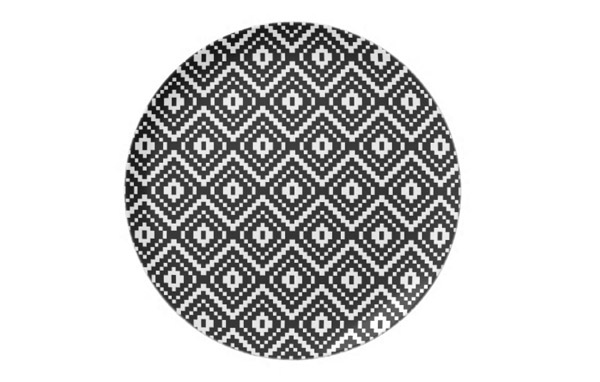 Whether Aztec is the trend or not, this plate would be a lovely addition to anyone's collection.
16. Taika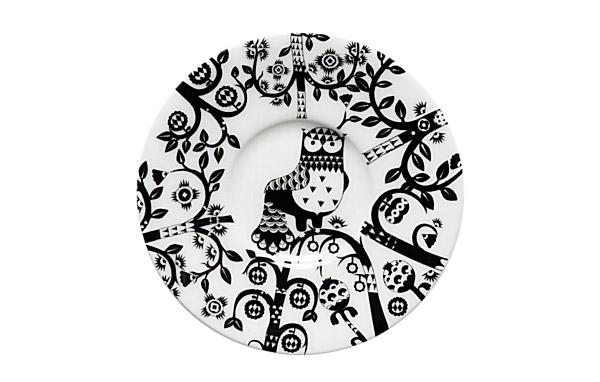 I like how this owl was framed around the florals on the edges of the plate.
17. Black and White Sugar Skull Plate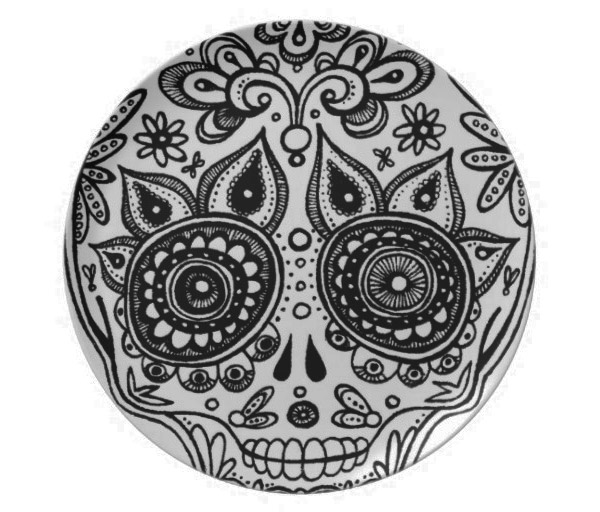 Not just for Halloween but for any day where you want to add more fun to your dining time.
18. Octopus Plate Black White Hand Painted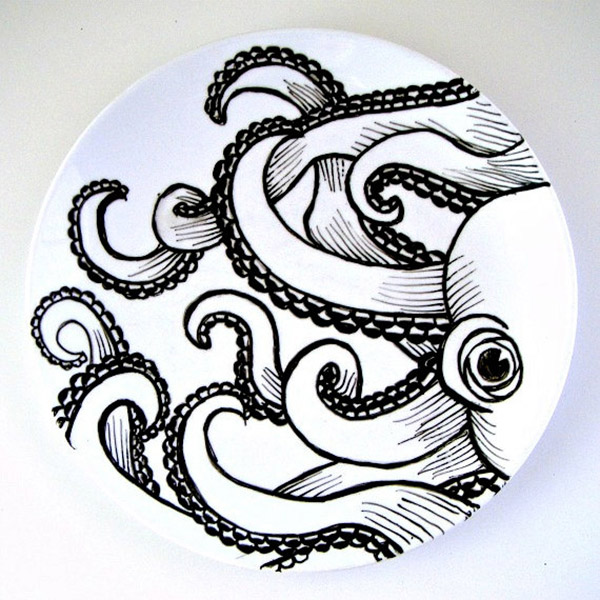 You won't feel like eating an octopus even if you have a plate like this.
19. Black and White Animal Print Accent Plates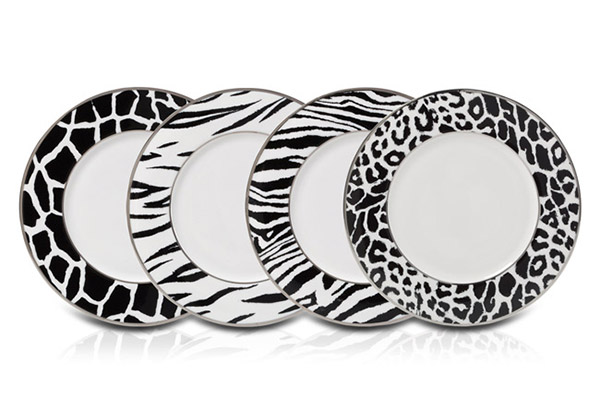 This is a cute set of black and white plates with different animal prints on it.
20. Black And White Victorian Stripes With Bow Party Plate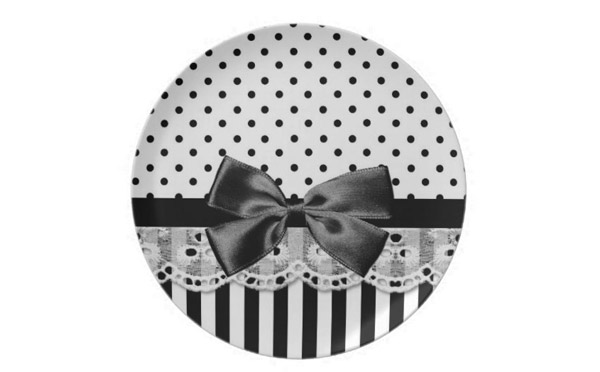 Totally Victorian indeed with lace and ribbon combinations.
Like what I said, black and white really looks good whatever is the style. You have seen that in the plate designs above which vary from simple to intricate ones. Some wouldn't use decorative plates for the dining table. They display it on the walls or in their cabinets instead. Well, we cannot blame them because these plates sure are lovely!