17 DIY Planter Ideas To Add Fun to Your Garden
Who said that your garden is a dull place where we only find flowers and plants, and no stunning colors or interesting elements at all? Well, whoever said that haven't seen this stunning list of DIY planters which can bring a garden to a totally different level.
The good news is, you can make your own planters without spending a lot of money for your garden.
We enjoyed making this list and we were also amazed with the creativity of these people as they come up with beautiful planters out of stuffs that they no longer use. The way they are being used in the gardens is very impressive. Aside from bearing plants, they add a quirky touch to the gardens.
For sure, if you create one for yourself, you'd be proud of it!
Cute Gumboots Planters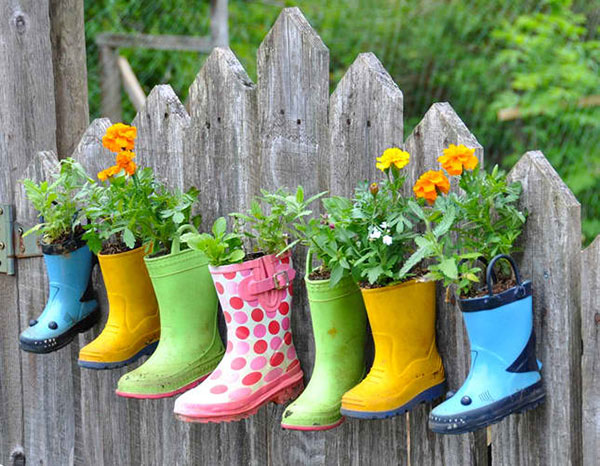 What cute boots these are! The creator of this one was lucky to find these colorful boots especially the polka dot one!
Colanders as Pots on Rooftop Garden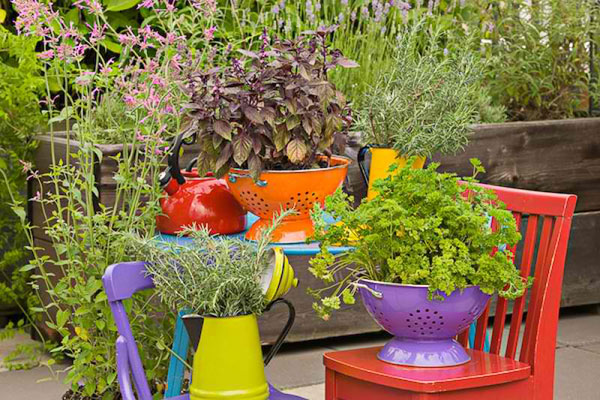 If you have colanders and pots that you no longer use or are no longer that functional, why not paint them and turn them into colorful planters?
Chandelier Planter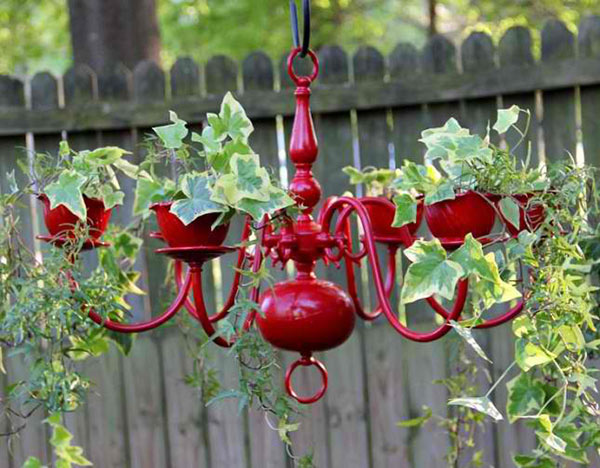 A wonderful way to use an old chandelier. This one grows plants on it for real!
Muffin Tins + Ice Cream Dishes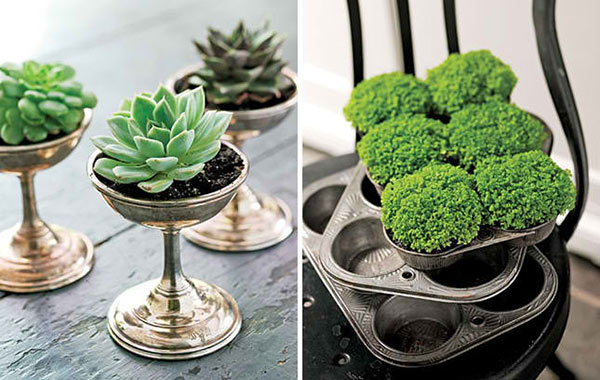 If you think your muffin tins and ice cream dishes are just for the kitchen, you are wrong! It is also perfect for the garden.
Sensational Shoe Planters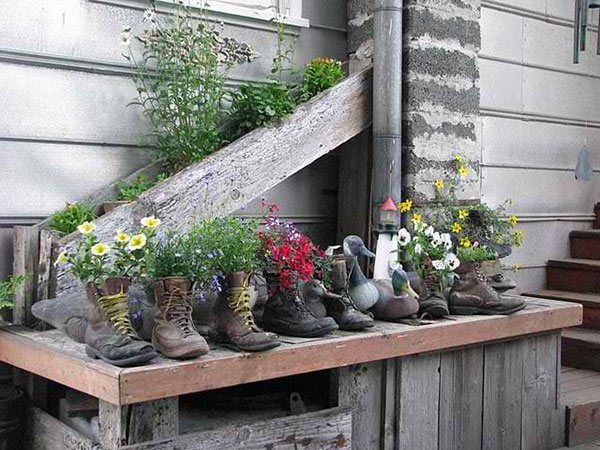 Aside from gumboots, you can also use old shoes as planters too. We think colorful heels will be very pretty!
Workspace Planter Set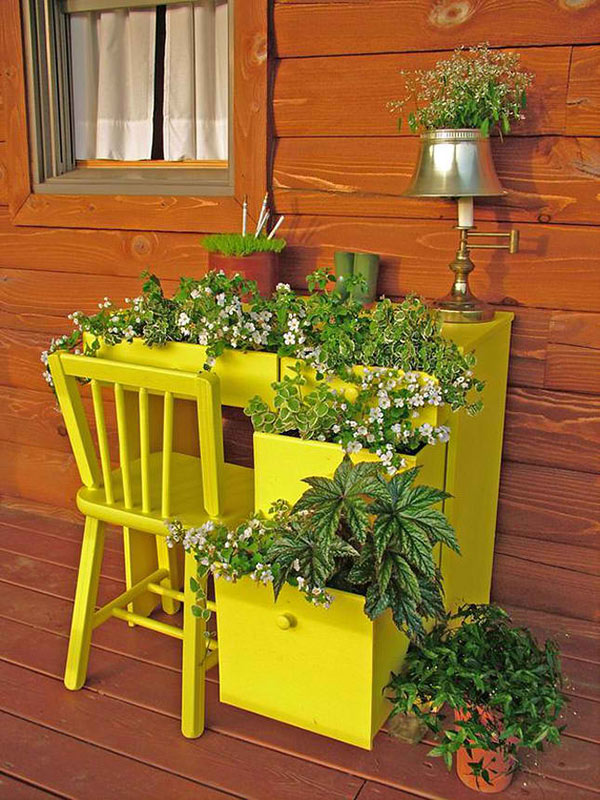 Got an old desk that you no longer use and is no longer in good condition? Turn it into a lovely planter!
Hanging Purse Garden
Bags also look nice as planters. So, instead of throwing your old bags away, use it as home for your plants.
Neon Concrete Blocks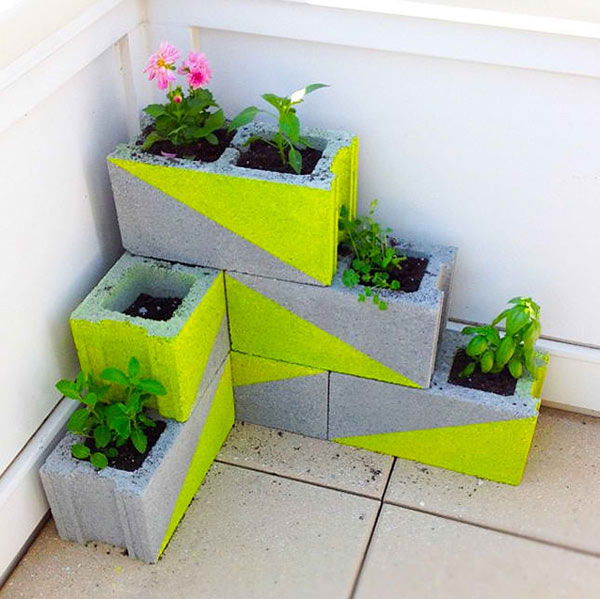 Hollow blocks are also good as planters. Painting it like this one will make it look prettier.
Paint-Dripped Earthenware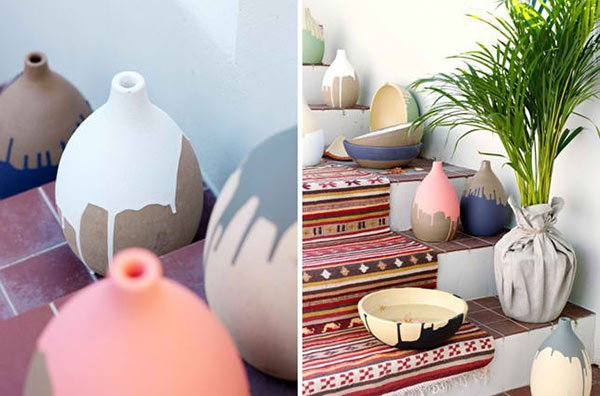 Use vases made from clay for your garden but add some artistic twist by dipping them into paint and let the paint drip to get this effect.
Book Planters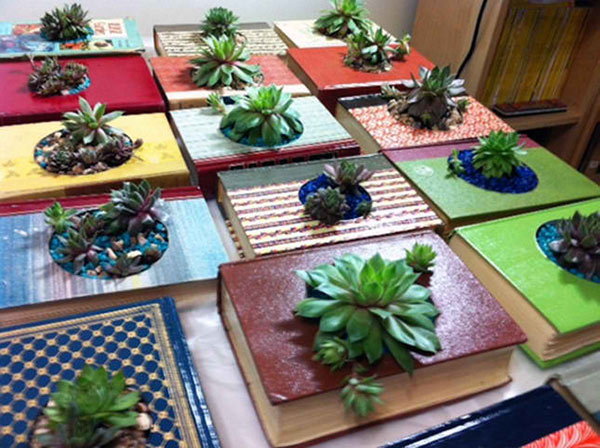 Sometimes, books get old and have torn pages and sometimes even eaten by termites. For sure, you don't want to throw your books away. So, why not turn them into planters?
Switch Plate Planters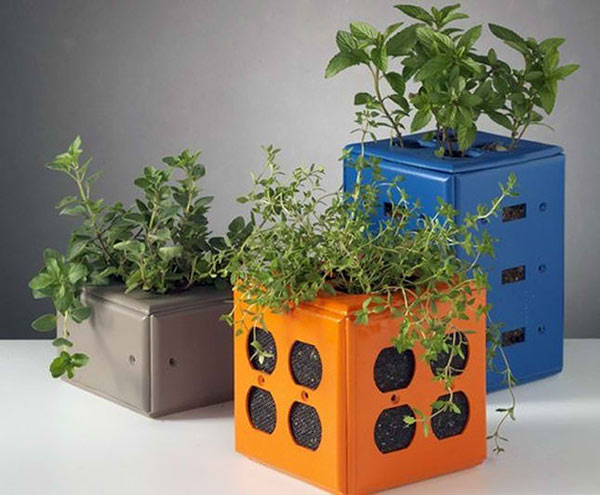 These are made from switch plates in different colors and sizes.
Painted Tire Planters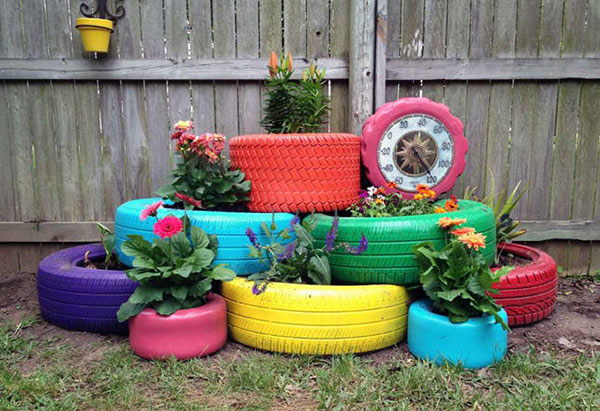 We know that tires can be up cycled in different ways but one clever way to use it is for your garden.
Paint Can Planters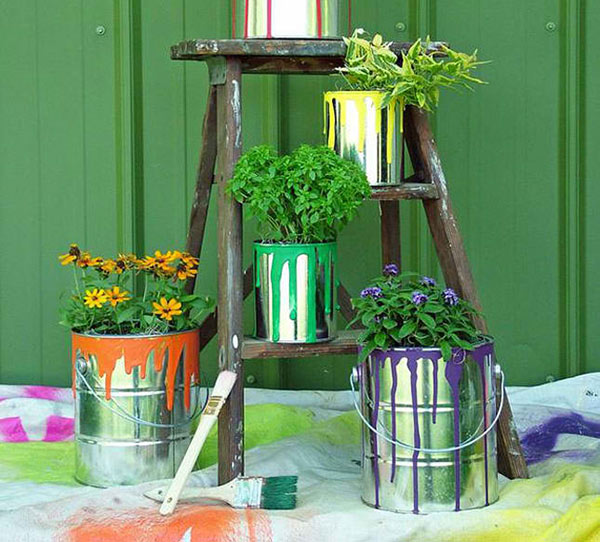 Empty paint cans will look nice if you let paint drip as a design. Very artistic, right?
Miniature Shell Garden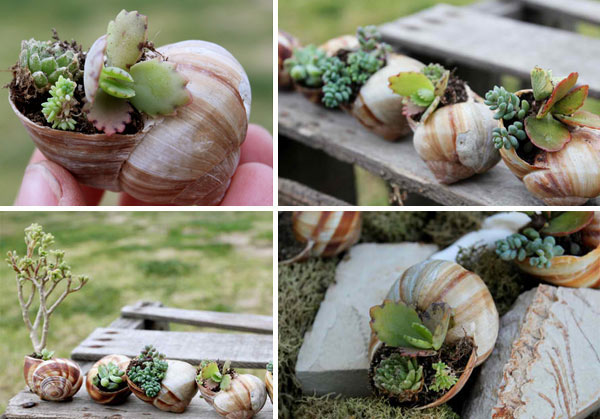 You'd seemingly bring the ocean's beauty to your garden by using shells as planters.
DIY Dinosaur Planters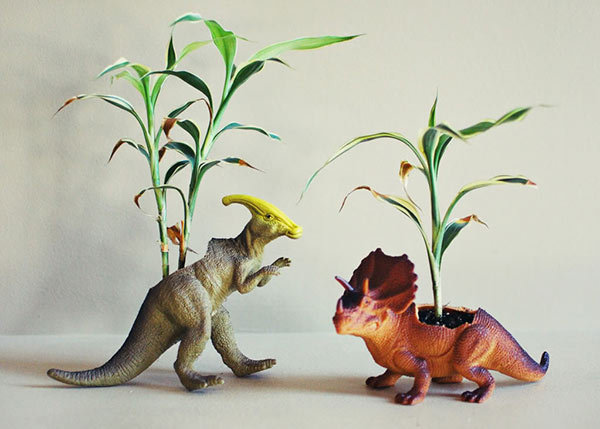 Roar! These dinosaur planters aren't just cute but they can be interesting features in your garden too.
Old Dresser Planter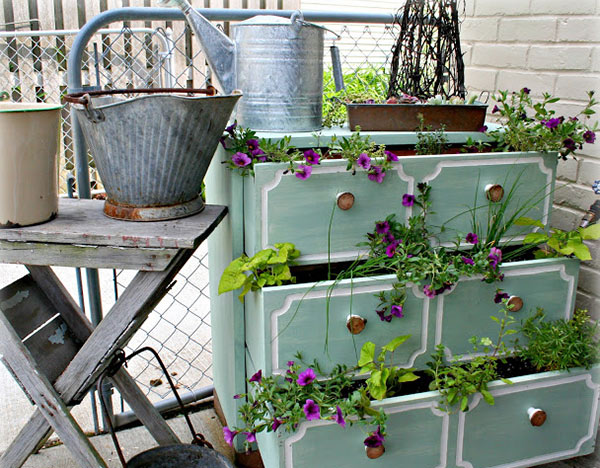 An old dresser will look nice with flowers growing from its drawers!
Floppy Disk Planters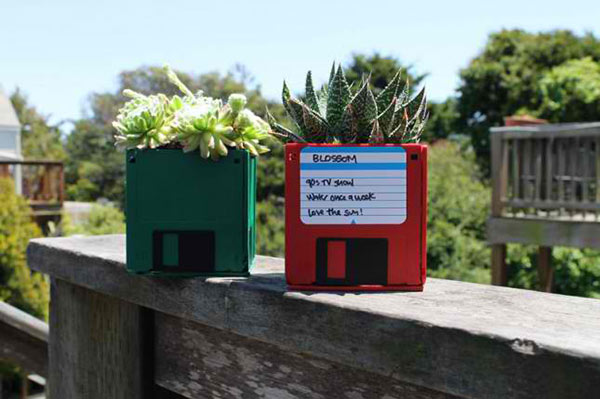 An easy DIY planter using old floppy disk. Well, if you still have these in your home, why not make one?
Woot! This list is a sure win! You will feel like a winner once you are able to make use of your unused stuffs by turning them into planters. They look beautiful and fun too especially those that have different colors. Not a DIYer? Well, you can get your own planters too just like the planters with water features. Whether you use a DIY planter or not, what is important is that you'll be able to take care of your plants well and maintain the beauty of your garden.