20 Torch Lights to Accentuate Your Home's Outdoor Area
Add drama and appeal to your outdoor spaces with torches!
There are more than one ways to decorate and add lights to your garden and pool area. You could add fire pits for a more dramatic appeal and also add some structures as well. It depends on the kind of look you want for your outdoor area but whatever look that is, you will surely find a creative way to do that. Today, we will show you a list of beautiful outdoor spaces ranging from pathways, pool decks, yards and others which make use of torch lights.
A torch is considered as a light to be carried in the hand which consists of some combustible substance like twisted flax or resinous wood that are soaked with tallow or other flammable substance and then it is ignited at the upper end. You'd surely picture a Hawaiian or tropical scene when it comes to torches but did you know that there are already modern and contemporary versions of the lighting too? This is what you are going to see in this list today. We will be showing you a roundup of outdoor spaces that made use of torches that comes in various designs. Scroll down and check out the varying torch light designs.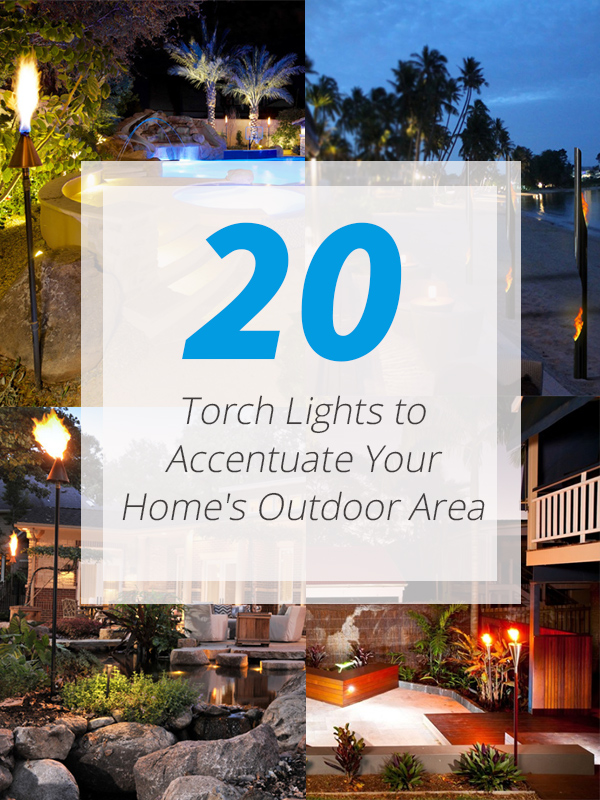 1. Volution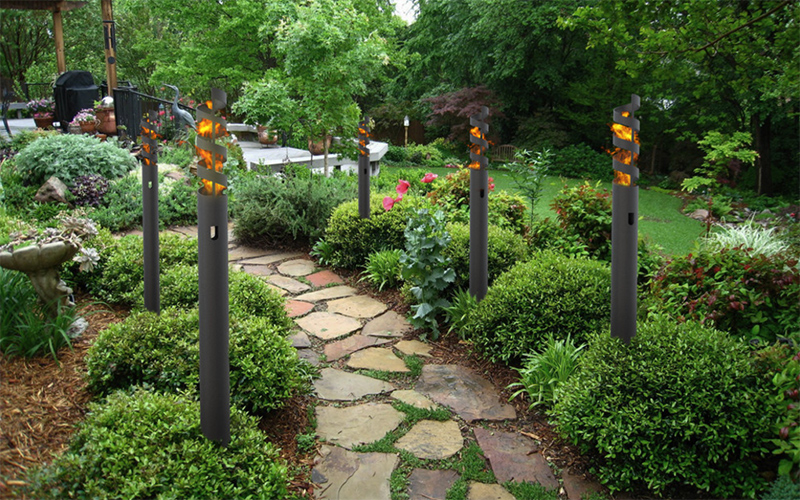 Redefine your indoor and outdoor space with this unique spiral torch that elegantly contours the form of its slender design that could be a sophisticated freestanding fireplace. It uses a combination of solid steel and gunmetal grey epoxy powder paint that produces a smart, new and resilient look which will match any setting.
2. Cooparoo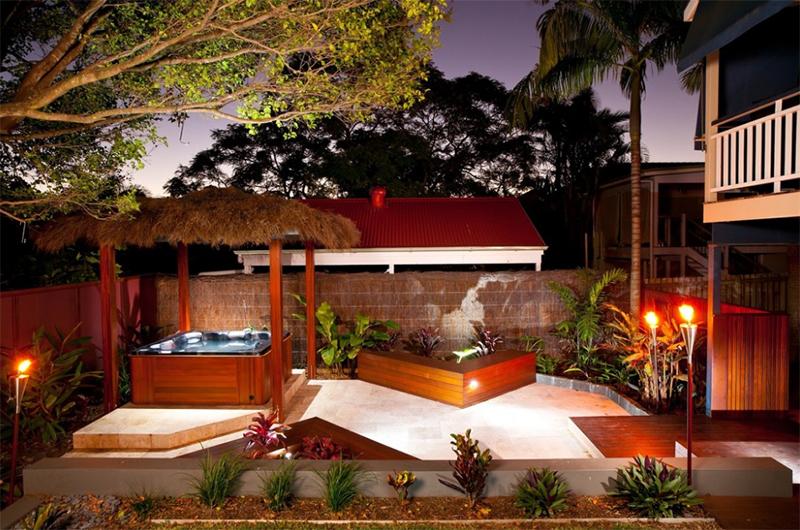 A tropical outdoor space made use of wood for its planters and also for its hot tub which sits under a hut. It is surrounded with torches on the edges bringing its much needed drama in it.
3. Absolute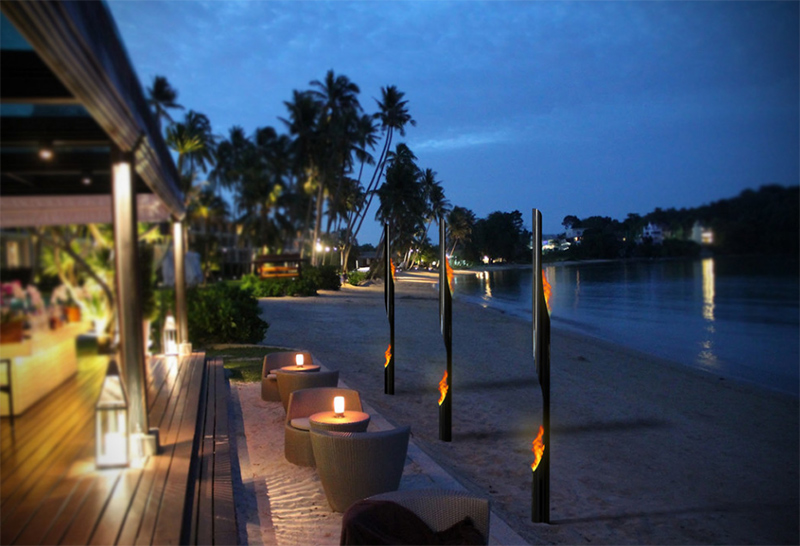 A stately fire burner for the home and the garden with an exquisite slender design functionality. Its warm sepia glow cast shadows and an aura of reflective light on solid surfaces. This one is made of solid steel and painted in a black epoxy powder coat and can accommodate two Fuel canisters. This is a stylish fixture with a useful decorative statement.
4. Patios and Pavers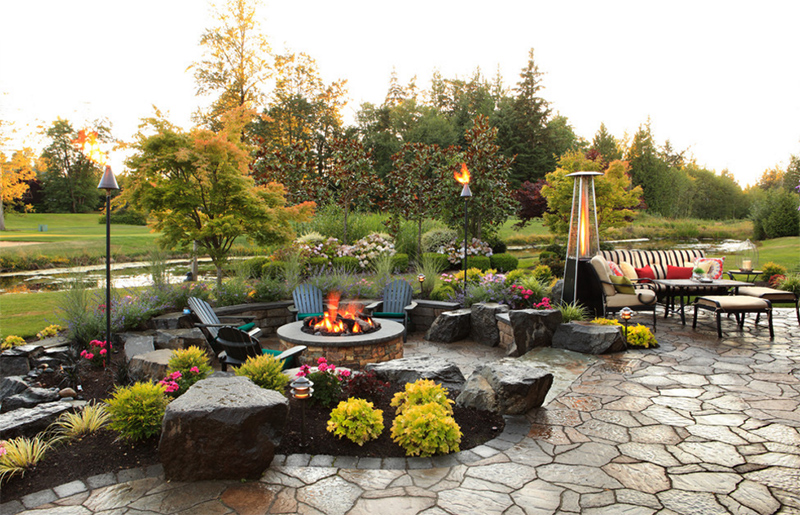 Aside from the fire pit, this outdoor space has torches in it. It has two with an inverted cone design on top while it has another one which stands on a pyramid design. But all in all, this looks really stunning.
5. Orange County Projects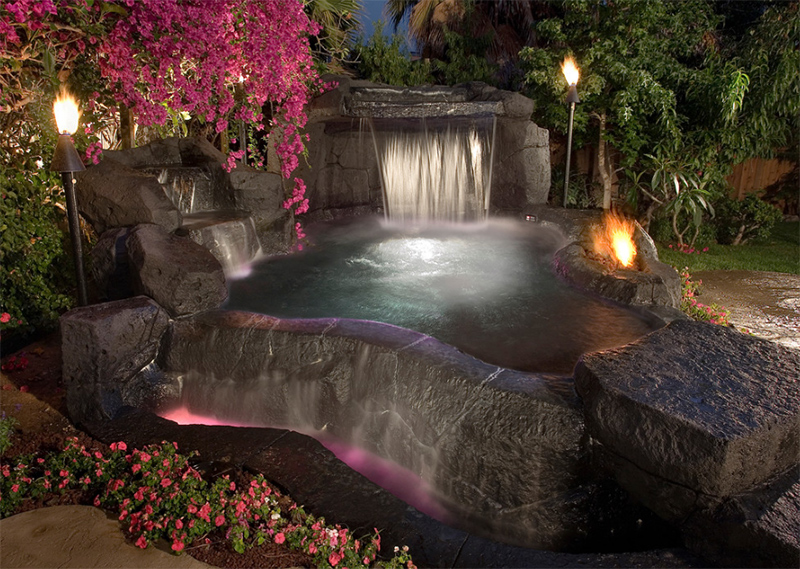 I know that you feel like jumping into these waters because it does look really inviting! How amazing would it be to have this space in your home's backyard? It means you will be able to unwind and get that refreshing feeling whenever you want to. And yes, it has the same torch that was seen in the previous image.
6. Makena Residence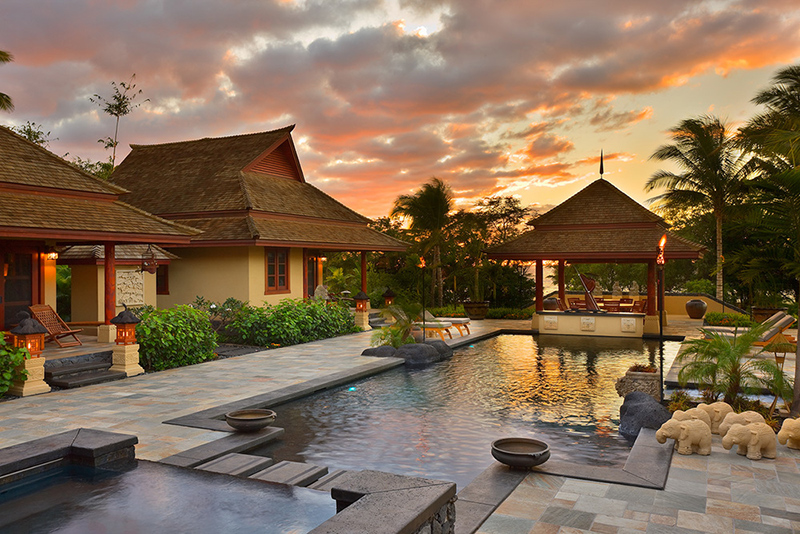 An Asian-inspired home that is so serene even during the day! You may not clearly see the torches because of daylight but you can definitely picture how stunning this space looks like during night time.
7. Niall Torch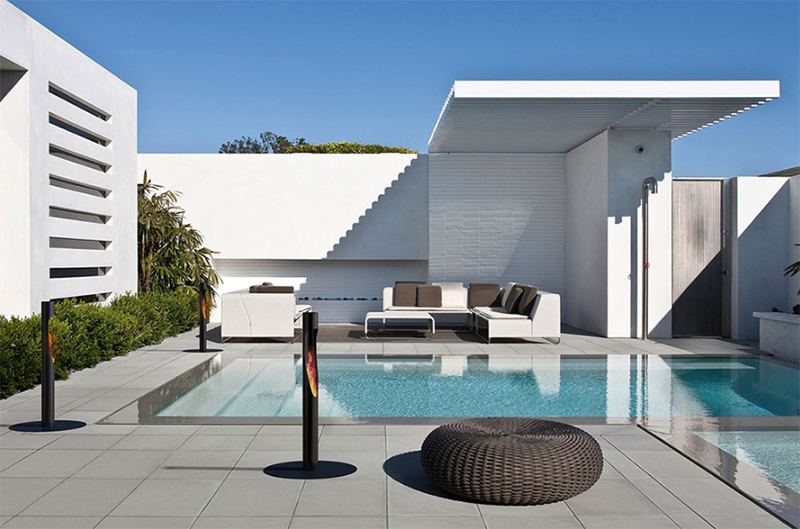 Not all torches are really tall some can be like this one but would still look very nice with a cut on it. Just look at how it accentuated this pool area!
8. Gas Torches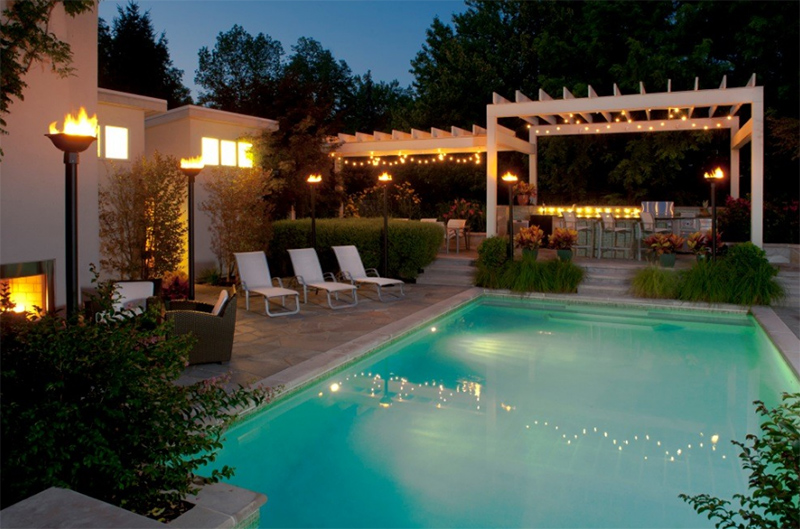 Aside from the string lights used in the pergola, you can also see that it has torches on the side. And the torches are really tall with burning fire on top of it. Very beautiful, right?
9. Blue Lagoon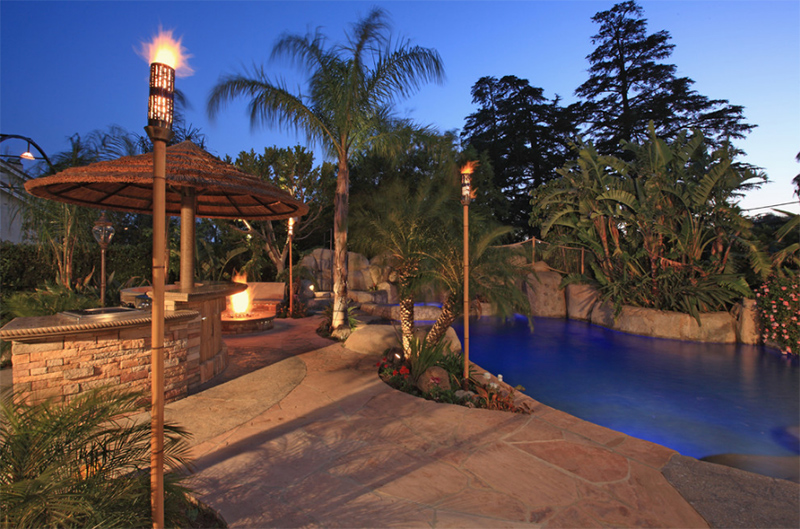 This is the kind of torch that we usually see in tropical spaces just like this one. It does look really beautiful especially with the round fire pit in the area too. Do you want to try the blue waters?
10. Condo at Bellagio Backyard Oasis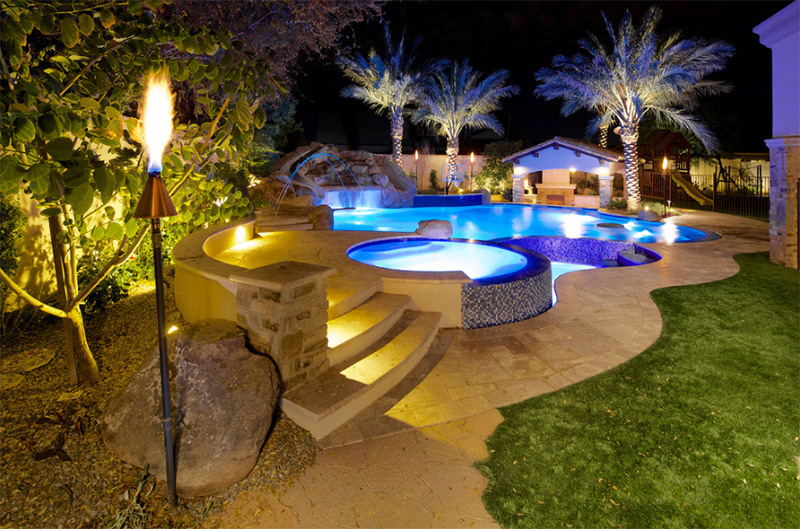 This backyard is truly paradise with waterfalls, rocks, lighting and foliage that made this into a dream pool. It has a travertine paver pool deck with intimate seating areas that is surrounded by lush tropical foliage turning the space into a fabulous "beach entry" pool with adjoining hot tub. Apart from the fire features and LED lighting, it has tiki torches for added ambiance.
11. Cocoboo Torch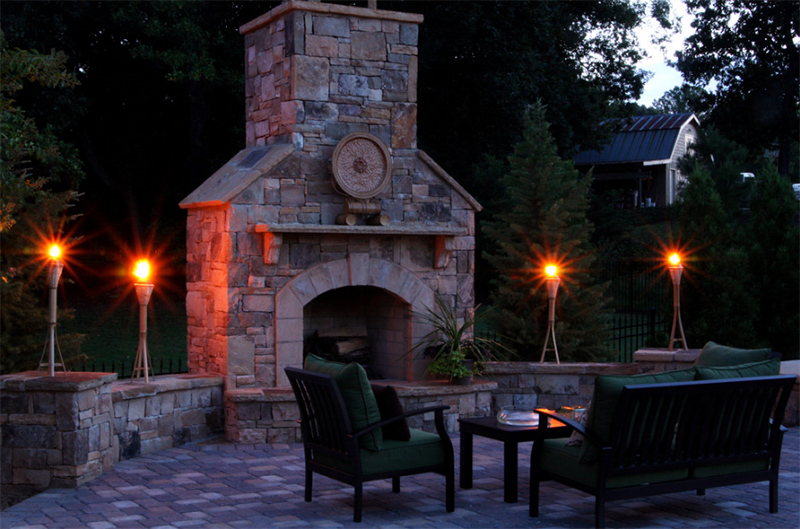 All natural, fuel burning bamboo torch that are handcrafted with real coconut shell and woven with a wicker rattan, fine threaded finish are used for this area. The four-legged design offers more stability with an elegant appeal.
12. Hale O Ikena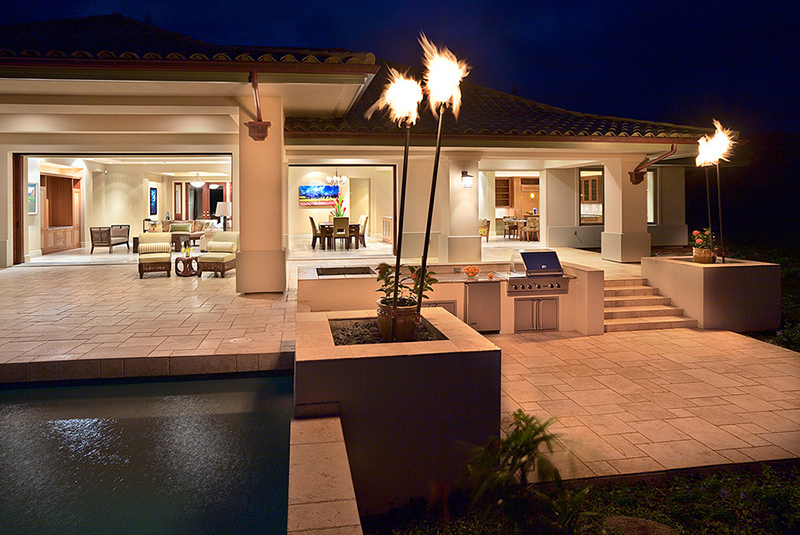 A contemporary outdoor area looks really nice with its neat flooring and decking but take note of the burning torches too for an exotic touch in the space.
13. Decorative Desert Art & Tiki Torches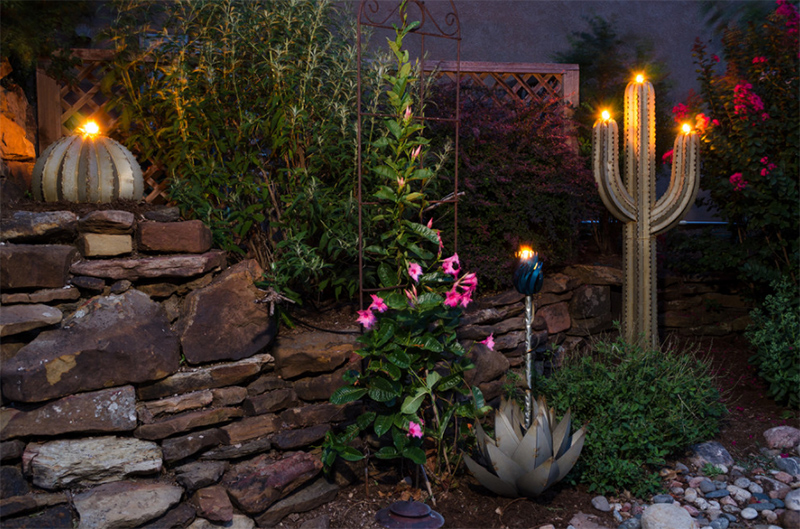 Now give your outdoor space a different approach to lighting by using these decorative desert lightings and tiki torches. How about a tall cactus for a torch? Very novel, right?
14. Spokane Hillside Paradise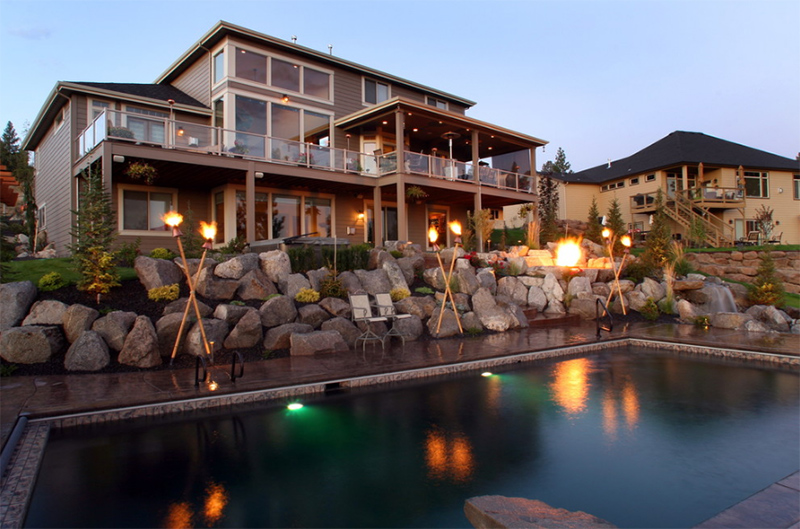 It is always nice to combine water and fire together just like what you can see in this pool area. Two torches are placed crossed with each other for added appeal.
15. Pool Featuring Appalachian Field Stone Siding – Coronado Stone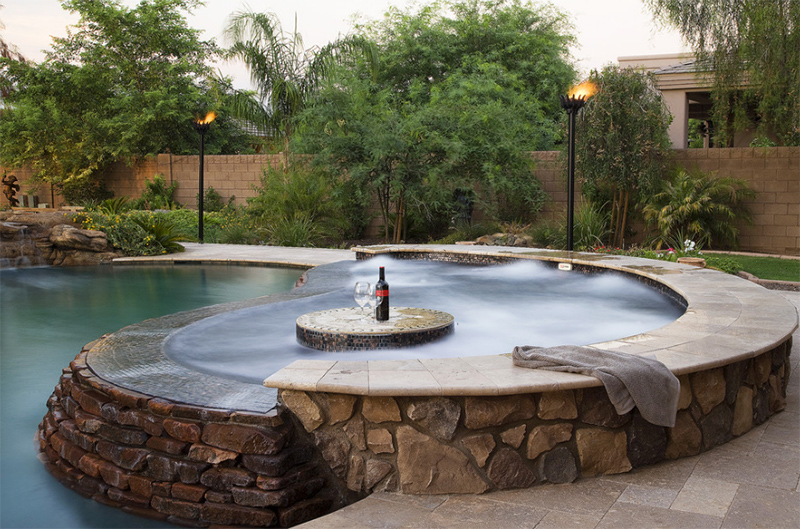 Another relaxing pool area which has a central concrete round table that will allow the users to drink wine and add some other items on it while on the water. Around the pool are black torches scattered for more appeal.
16. Twig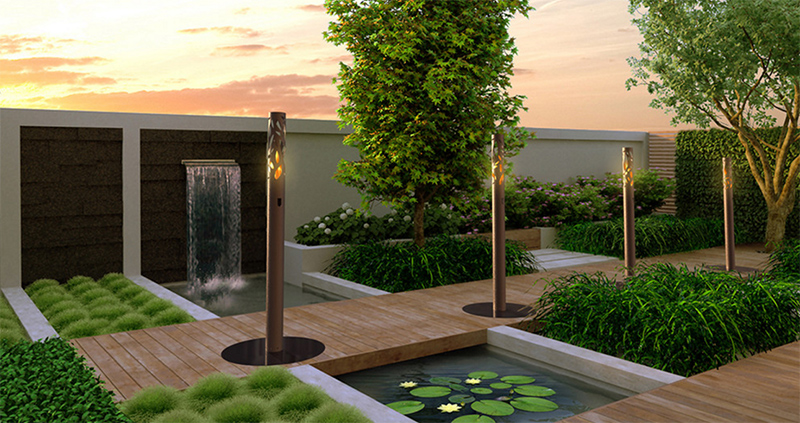 A slender solid steel frame that contains fiery flames which glows from within the bronze epoxy powder-painted structure. It is patterned with a random leaf design, referring to the mood of the autumnal and summer equinoxes, beautifying the indoor and outdoor landscape.
17. Surface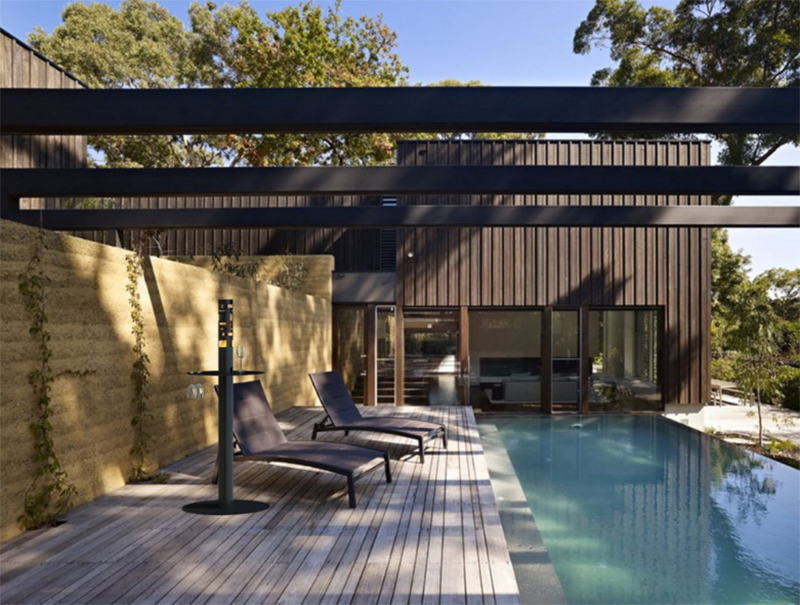 This torch is an outdoor accessory that will enhance your spring and summer events and warm weather functions. It is designed as a tabletop to fit several in the custom line of Torches to create a patio or bar table.
18. Des Moines – Guest House | Eclectic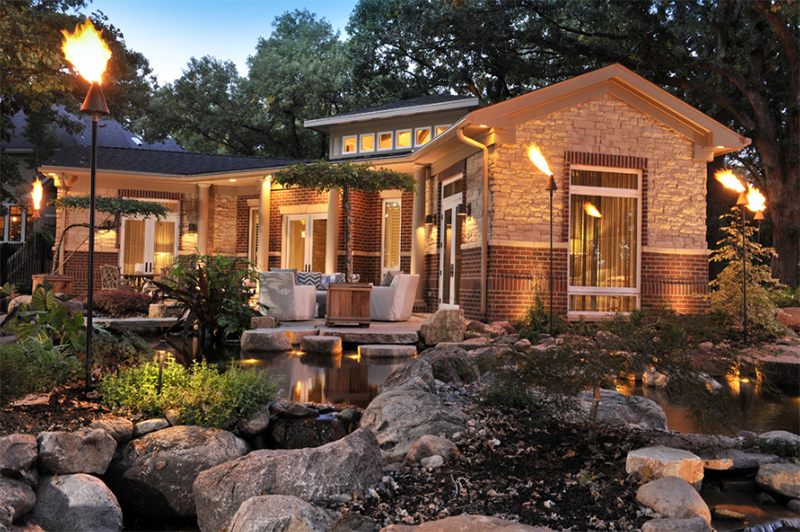 Who wouldn't love an outdoor space like this? Aside from the huge rocks and the stepping stones, it has a water feature on it and an outdoor seating area. And yes, you can spot torch lights as well.
19. Tunba House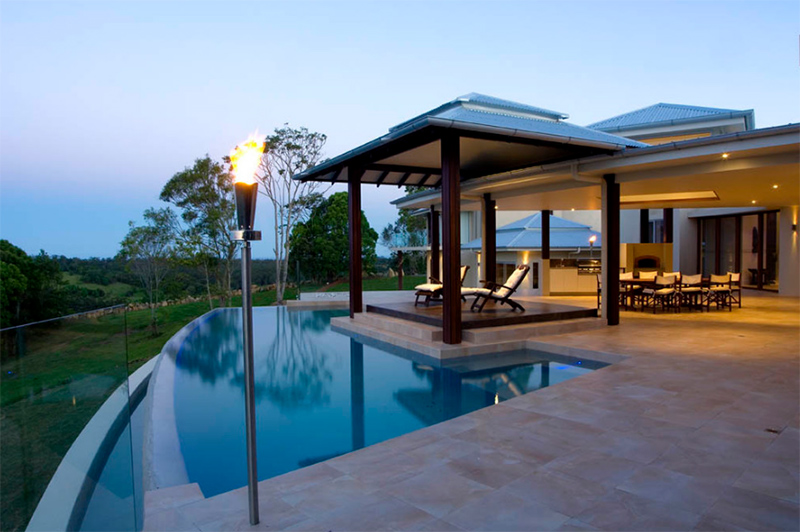 A pavilion living with great outdoor spaces which is a nice space for entertaining guests or for you to relax. Notice the torches around it as well.
20. Orchos Garden Torch | Blomus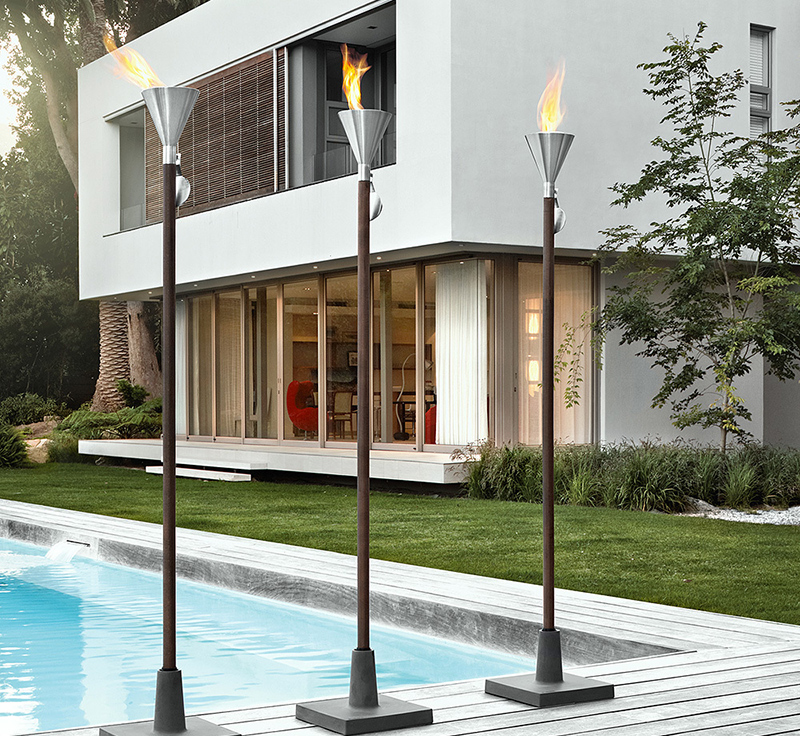 I like the combination of this torch with a cone on top that carries the light. No doubt, it added beauty to the pool area of this modern residence.
Well, if you think that torches are only for tiki or tropical themed spaces, for sure this list changed your mind after seeing different outdoor areas and landscapes that used torches. And yes, even outdoor torch lights can come in various styles that would fit to a certain motif and style that you like. What can you say about the outdoor areas above? Apparently, they all look dramatic and inviting! Would you consider adding a torch in your home's yard or pool area?