22 Traditional Patios for Daytime and Night Time Outdoor Bonding
Spend time with the family on a beautiful patio with a traditional style.
Aside from the living area and other areas in the house where the family can spend time together, the outdoor space is a good spot for bonding too. Yes, you can watch movies in the entertainment room, but if the day is beautiful, why not grill barbecues together? Or if the night has a clear and starry sky, why not tell stories around an outdoor fire pit. It would be nice, right? Sometimes, we can be surprised how comforting and cozy our nature can offer.
So, today, we have gathered some patios with a traditional design. Well, even in your landscaping, certain schemes and styles can also be followed.
We can see that once you start scrolling down on the patios we have below, you can notice that with a traditional patio, things are a lot freer and that you can bring in whatever comes to your mind without worrying about looking sleek or with corners and others. Take a look at what we have gathered below.
1. Traditional Small Scale Patio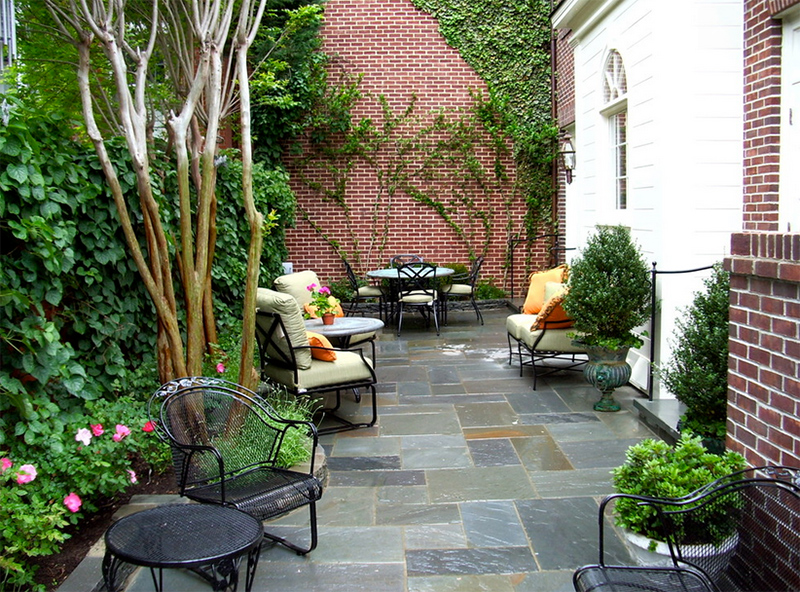 What I love about this patio are the vines crawling on the brick walls as well as how they just randomly arranged the furniture outdoors as if implying that you can just do whatever you want under the sun!
2. Exterior & Garden Lighting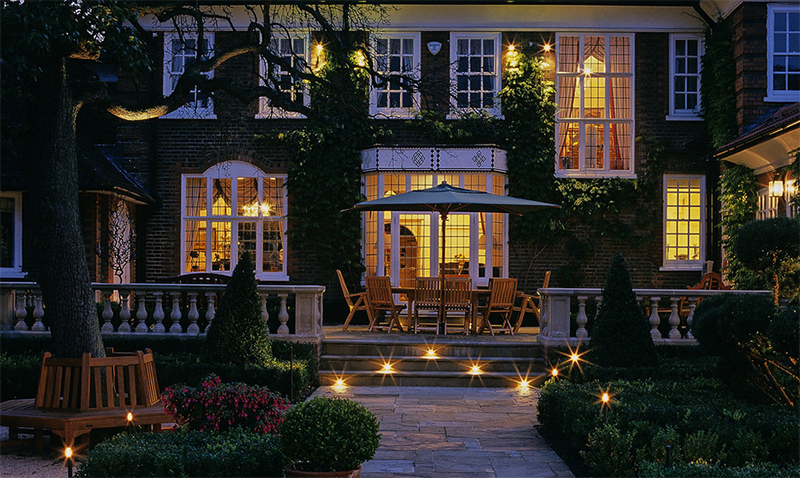 Isn't this a sweet patio? Aside from the lighting that brings drama to the space, the landscape is very nice including that wooden bench around a tree.
3. Traditional Patio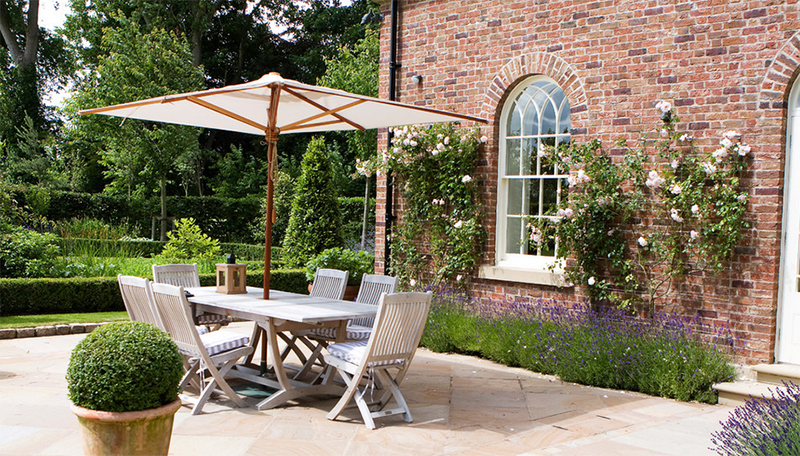 Even for a small outdoor space, a dining area could be added with an umbrella and some wooden dining set. Lovely flowers are seen here too!
4. Traditional Patio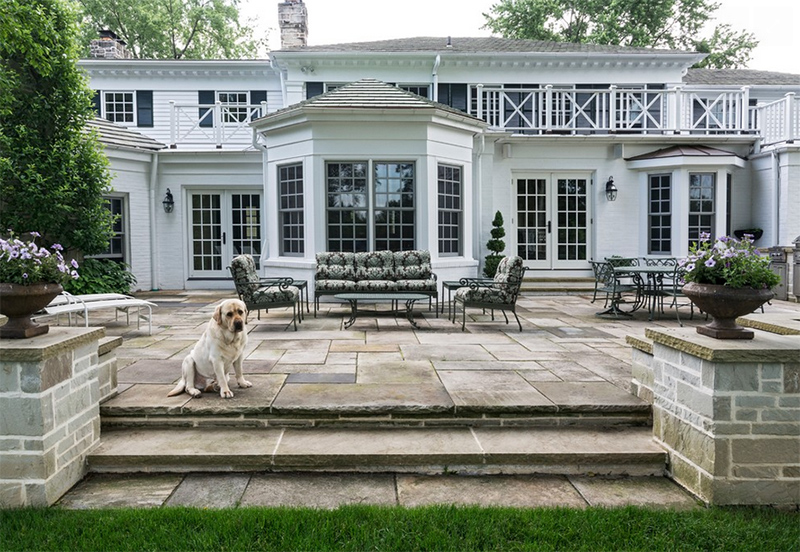 Even if there are a few plants on the patio because of the stone pavers all around it, it still looks grand with the damask upholstered furniture.
5. Simons: Patio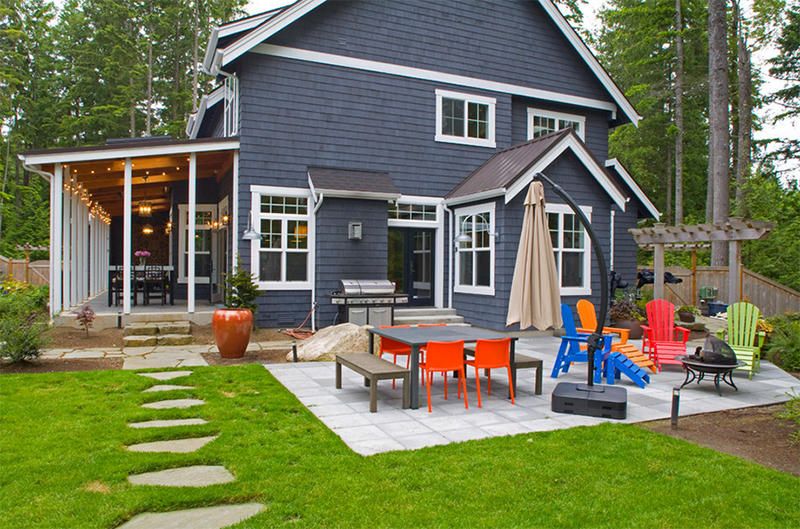 Who said you cannot play with colors for a traditional patio? With the looks of this space, we knew we can! Apart from the seating and dining areas, it also has a grill for night time barbecues.
6. Tapping Tradition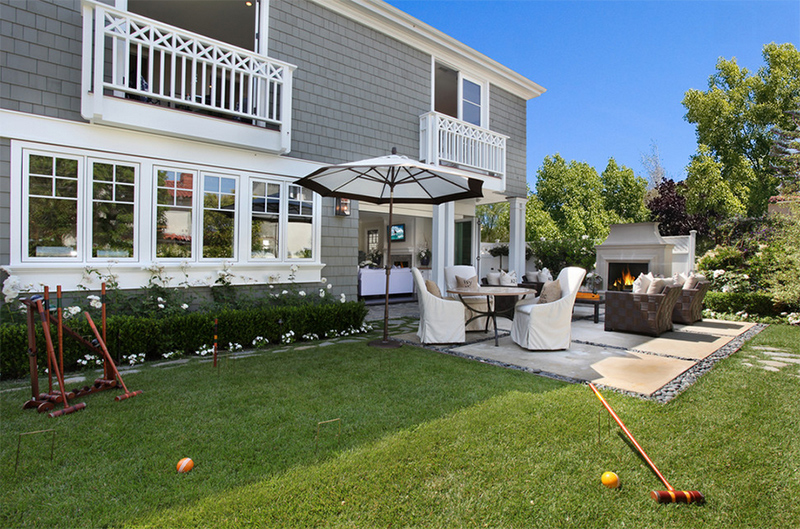 A bright outdoor space with a fireplace and beautiful outdoor furniture as well as a parasol.
7. Our Work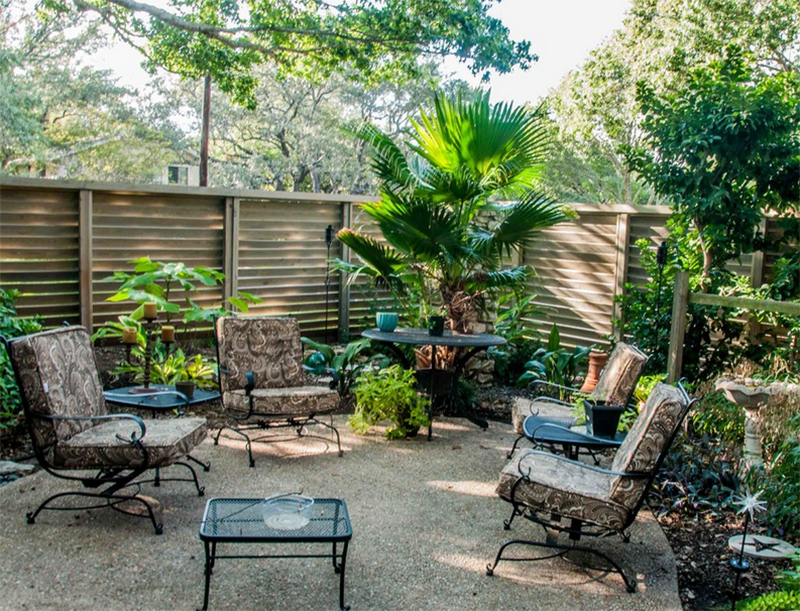 The garden is fenced with wood and has steel furniture in it complete with cushions for added comfort. The look of its flooring looks very natural as it used pebbles.
8. Tapping Tradition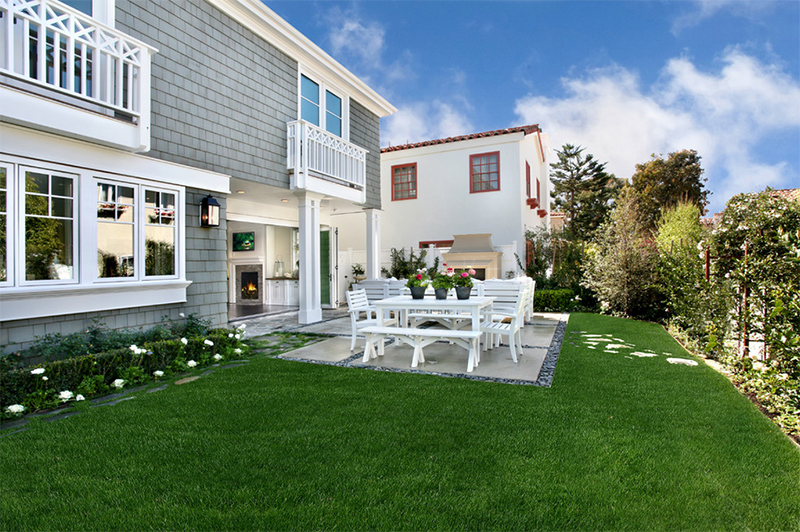 Such a relaxing patio indeed with its white wooden dining set that is surrounded by the green lawn.
9. Exterior
Talk about a romantic outdoor moment! You can surely enjoy that in a patio like this with a fire pit and red wooden chair.
10. Traditional Patio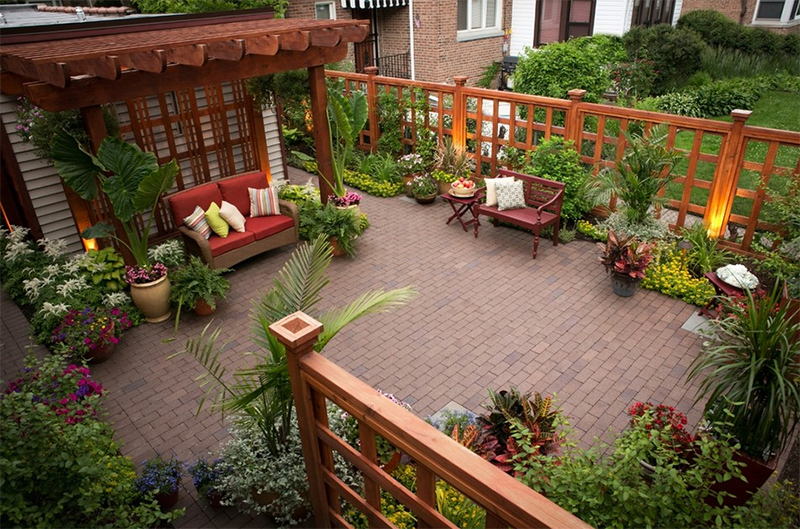 I like the idea of putting different ornamental and flowering plants in this patio. The flooring is covered with bricks and a pergola sits in the area with a comfortable wicker chair.
11. Traditional Patio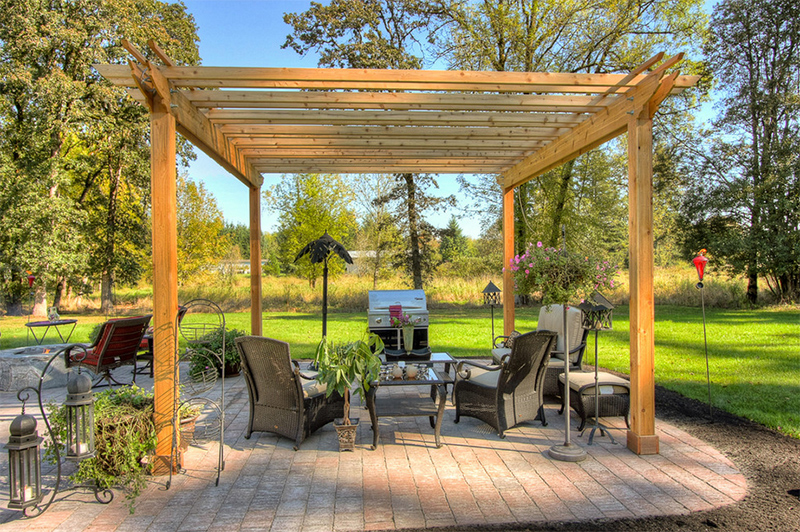 A traditional patio has a little unorganized look but it does look lovely with a pergola.
12. Traditional Patio Santa Barbara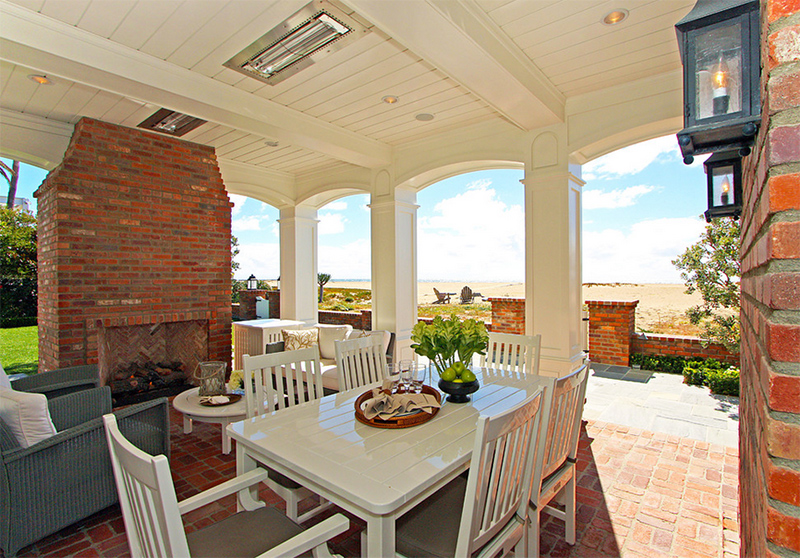 A covered traditional patio has a brick fireplace and a dining area. It has its own living space too with gray furniture.
13. Traditional Patio Denver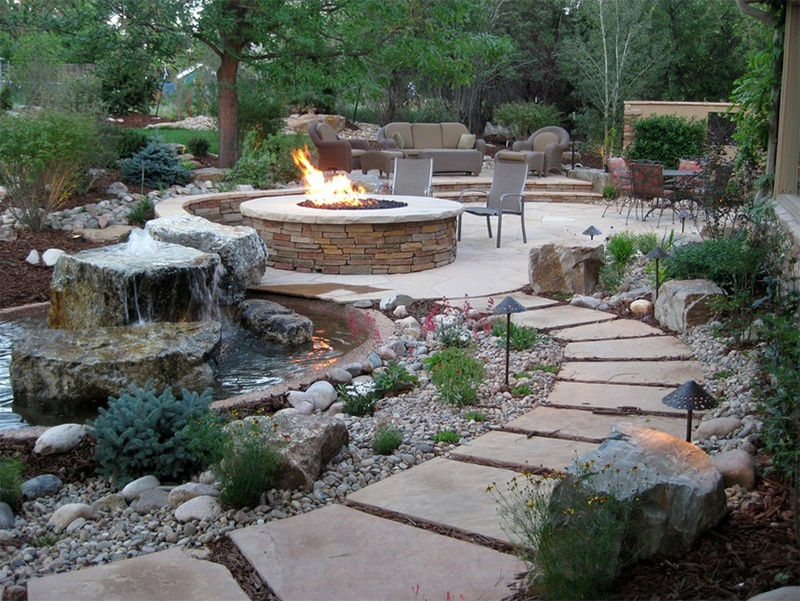 A concrete bench is around the circular fire pit with steel chairs. Concrete steps are also seen here that leads to that area.
14. Austin Patio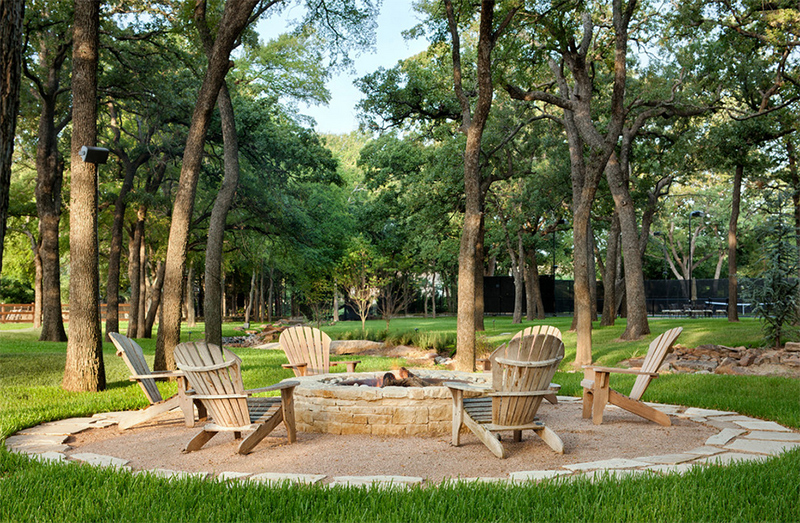 Tall trees are seen around the patio with a brick fire pit and some wooden chairs.
15. Traditional Patio London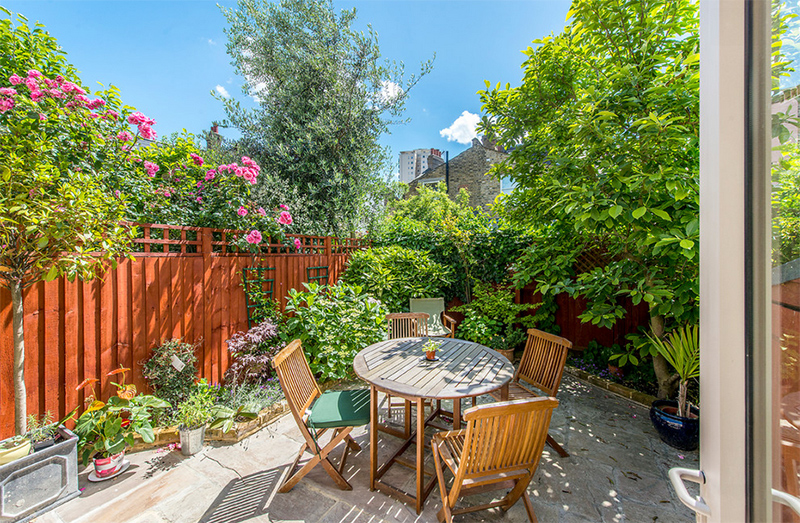 Just inside the home's fence is this charming small patio with wooden dining set and various plants all around it.
16. Metro Traditional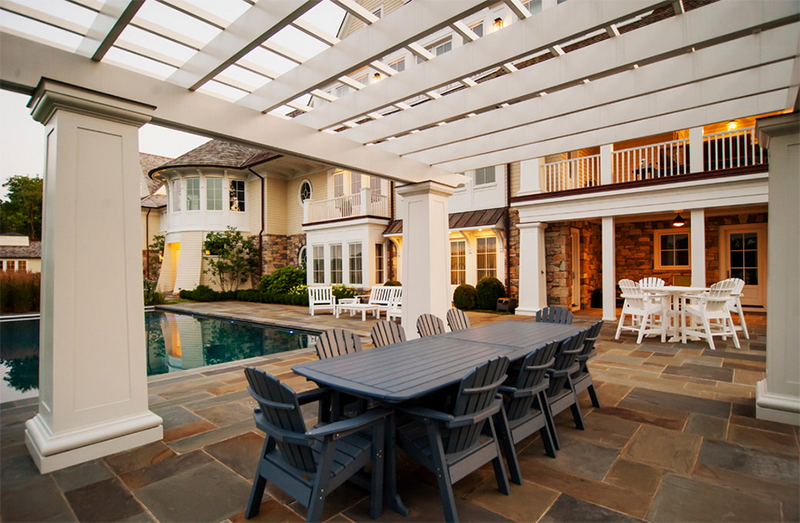 Another patio with a pergola but this one has a more complicated design with huge columns. A pool sits just beside it for additional refreshing feel.
17. Traditional Patio and Fireplace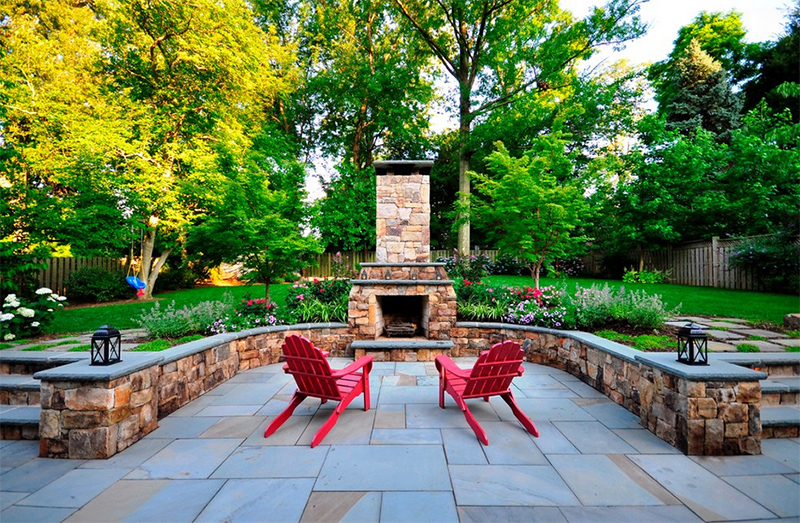 Aside from the greens in this patio, I love the pops of red from the flowers as well as from the chair too.
18. Toronto Patio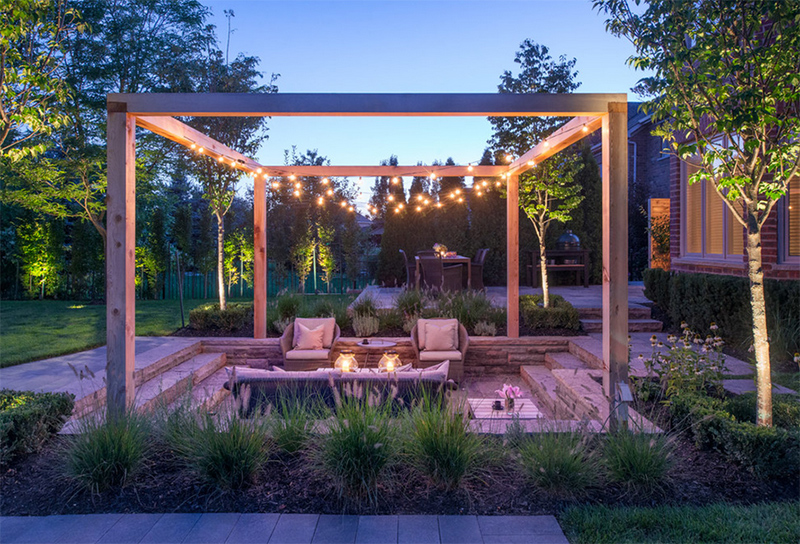 Such a romantic sunken patio! I love the way this yard is lighted and how the furniture is being arranged in here.
19. Portland Patio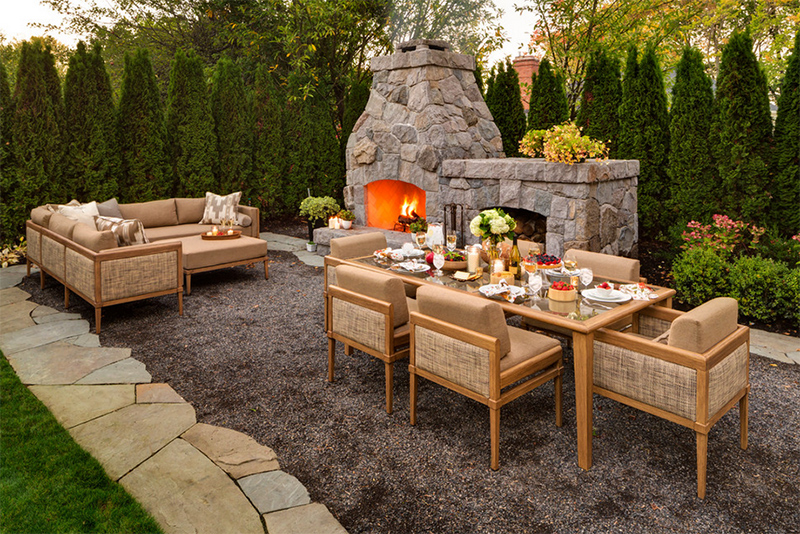 The furniture used has a formal design with a contemporary touch but with that stone fireplace, no one can deny that this is indeed traditional in style.
20. Traditional Family Home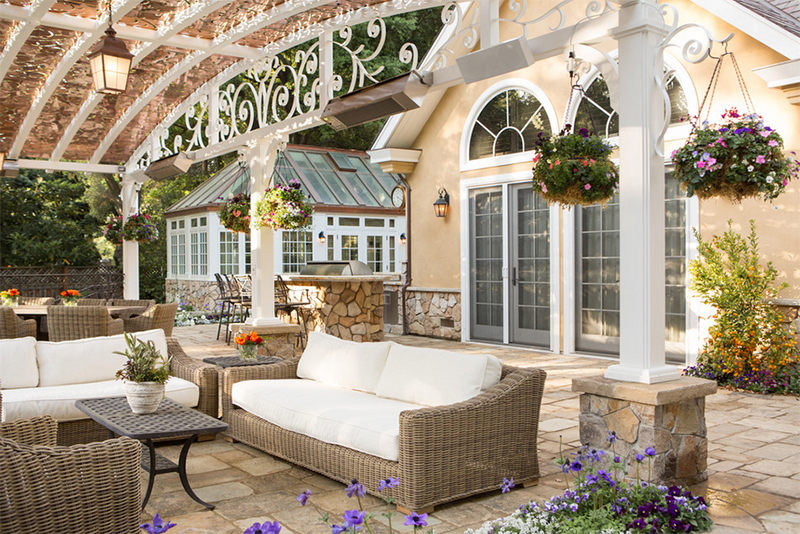 A curved roof covered patio doesn't just have hanging plants but other beautiful flowering plants all around it. Notice that it used wicker furniture here and it has a grill too.
21. Cleveland Patio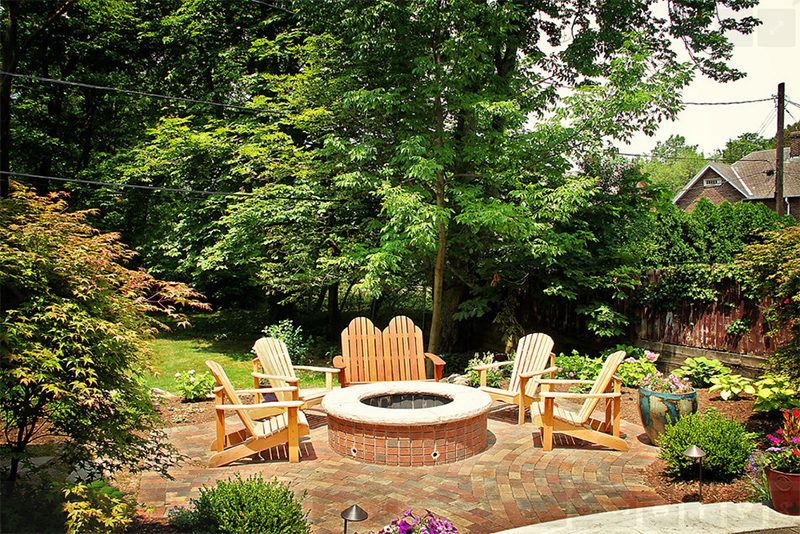 Tell stories with the family while seated around this circular fire pit. It would surely be fun!
22. Shanahan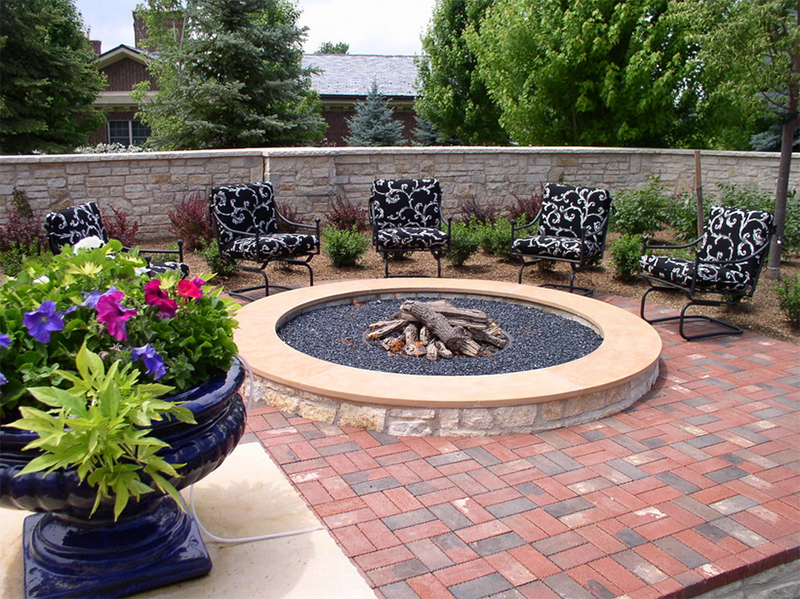 It is the printed cushions of the steel chairs that bring some beauty to the area. A low yet wide circular fire pit is seen here.
Well, whatever is the motif or style of your patio, you have to bear in mind that it isn't just about the look of your space but also about the function too. Hence, it is important that you consider your needs and what you really want for your patio. This way, you will be able to have a useful space not just inside your homes but outdoors as well. Don't forget to add furniture that can stay beautiful and sturdy whatever is the weather. So, if you are planning to have a traditional patio, then I am sure that you have taken some ideas from the spaces we featured above. Can you tell me which one is your favorite?