A Modern Front Yard in Canada Boasts Fire and Water Combo
A home's curb appeal always matters as it is the first thing that people will see. If your home is oozing with curb appeal, then most by passers will irresistibly stare your way. A curb appeal doesn't just include the architecture of your home but as well as the landscaping. And yes, we refer to the front yard landscape.
There are homes that have amazingly stunning front yards and some of them are in this list that we are going to show to you today.
A couple with their teenage son lives in a lovely home in Oakville, Ontario, Canada. Teri Laan's husband, Christopher Farner who is actually a plumber transformed their once boring front yard into a contemporary outdoor oasis they can really be proud of.
The base of the yard is made of decks and stone pavers that are surrounded by a lazy moat, fires, fountains and mesmerizing LED lighting. A comfy and delightful lounging and entertaining area was then born. And you will be totally amazed once you see how the front yard turned out to be.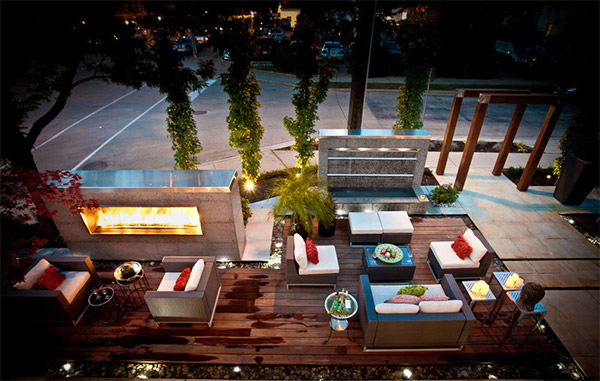 The deck made of ipe has different areas for relaxation and it is covered with two tall concrete structures for privacy. The structures are a fountain and a fireplace which displays a lovely combo of fire and water.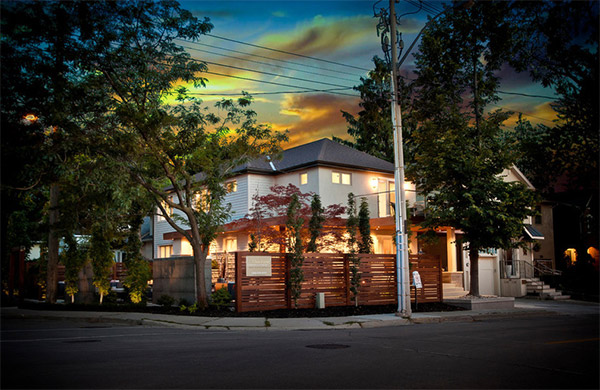 Many people are intrigued with the space and would even end up peeping into it. That sure is a great compliment.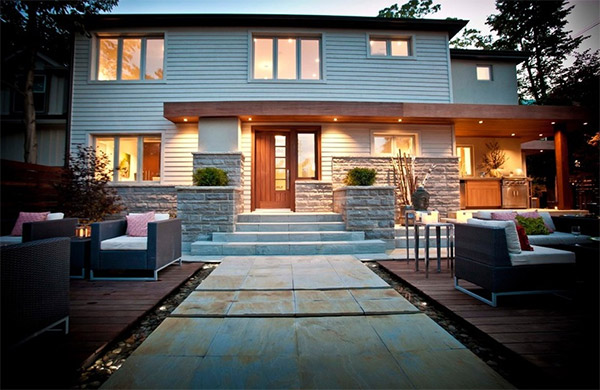 The yard has a patio stone that divides the space. It also defines the area that leads towards the main entry of the house.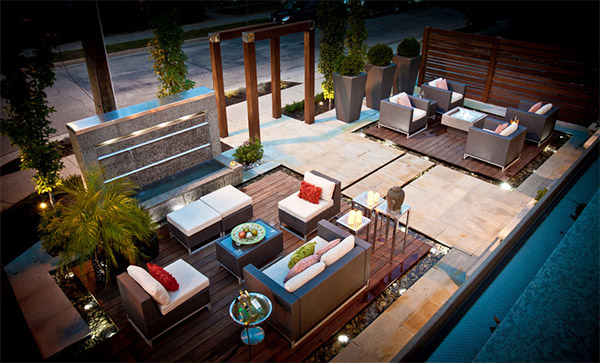 Look at the lovely layout of the yard! It is has a seating area on the right good for two to four people. You can see a 3-by-3 foot concrete gas fire pit there and some LED lightings.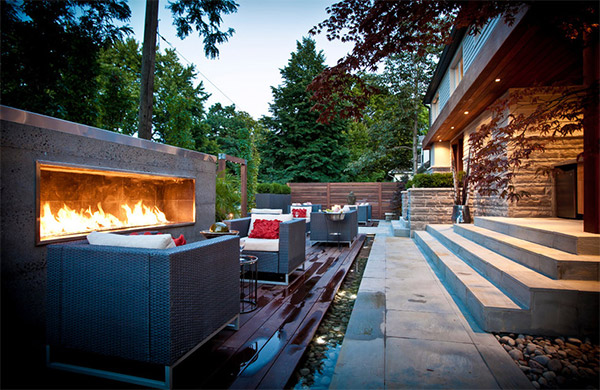 A water feature surrounds the entire deck using eight pumps to filter and circulate the water. The lazy-rive moat also has 50LED lights that look really stunning at night.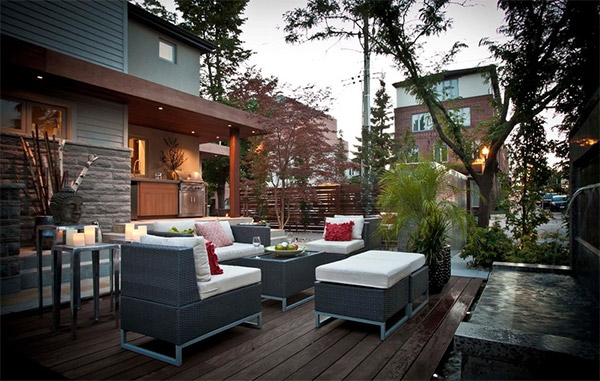 Sleek modern outdoor furniture was used that perfectly fit into the space. It isn't just beautiful but are comfortable and could stand up to the style of the patio.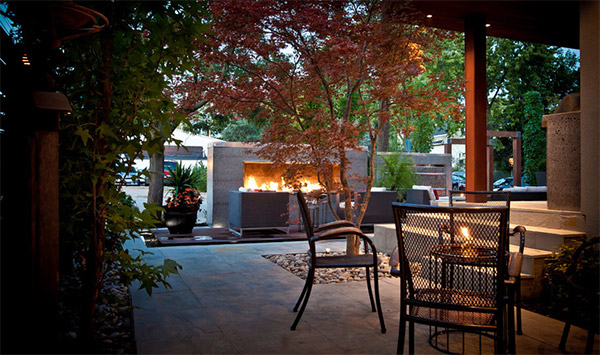 The front yard isn't just a great place to relax but it is also best for parties and outdoor gatherings.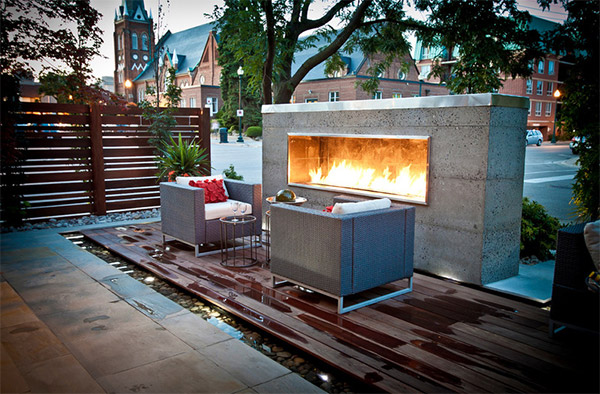 During cold nights, this 8-foot-long gas fireplace could give them warmth.
This contemporary front yard in Canada is something we all want to have in our own homes. I really like the balance and contrast in every single element in the front yard. The layout is amazing too. Adding a concrete fireplace and fountain is a good idea because aside from giving privacy, they add a contrasting decor and aura. I love this yard! How about you?