20 Outdoor Spaces Showcasing Natural Landscaping Stone
Natural stones can be found anywhere. These are the stones you see in the mountains, park, outside your home, basically all stones that are not man-made. Each natural stone is unique due to its geological composition.
The appearance and feel of these natural stones are raw and so different with the usual concrete blocks and pavers that we see nowadays. These stones are often used for building and decorative enhancements. Over the years we have found many useful things to do with such nature's gift.
Using natural stones for landscaping is a great way to bring nature to your home. It can make a harmonious connection with nature giving you a relaxing and inviting atmosphere. Natural stones have charm that can make any space attractive and soothing.
So if you are looking for ways to incorporate natural stones to your next landscape project, scroll down through our 20 Natural Landscaping Stone list for some stunning ideas.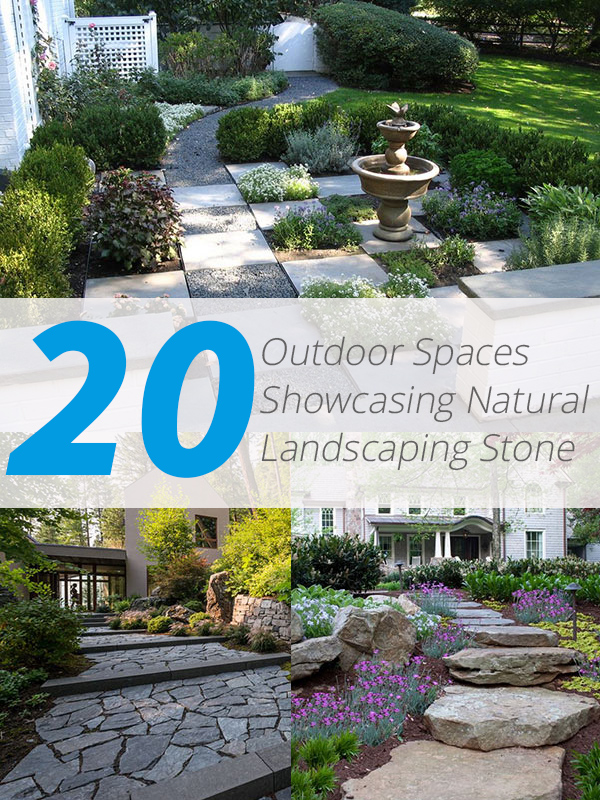 1. Mediterranean Exterior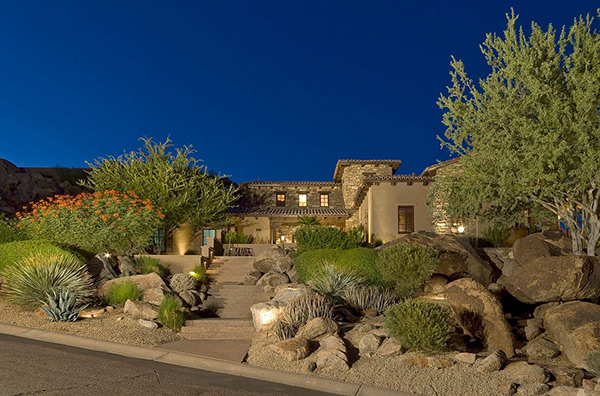 Create a striking statement with boulders. I love the combination of the soothing greens and the ruggedness of the boulders that accentuates the slope stairway, giving a desert-like feel.
2. Steps And Walls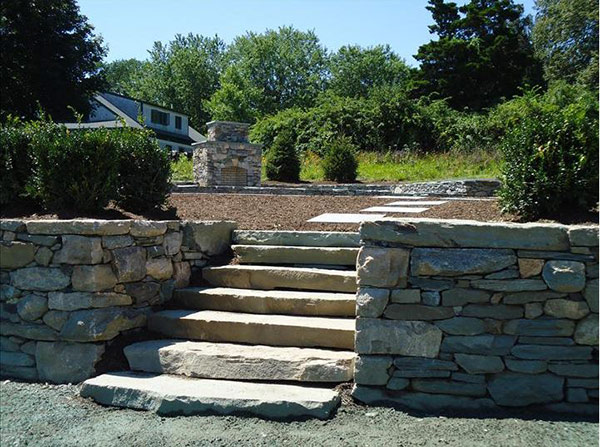 A stunning staircase and retaining walls that create a multi-dimensional walkway for your home!
3. Patio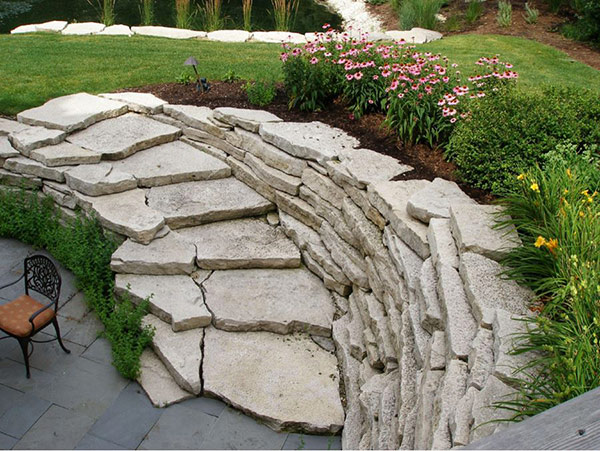 Another lovely steps and walls created with bluestones and flagstones that encourages everyone to slow down and enjoy the view.
4. Garden And Fire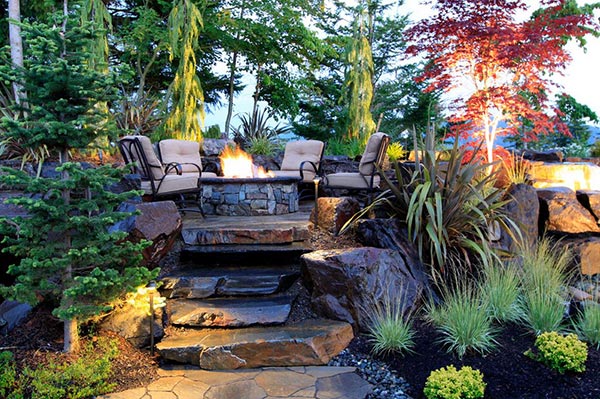 Make your outdoor sitting area fun and relaxing with a fire pit and a garden of mix foliage colors and great texture using natural stones. In this case the rock used here is called Montana Golden Sunrise slabs.
5.Natural Pool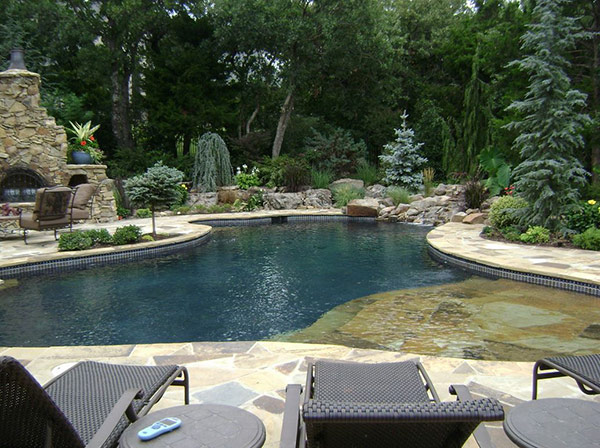 This gorgeous natural pool is subtle and not overpowering. It is accompanied by a moss rock stream that flows graciously to the pool.
6. Lovely Retaining Walls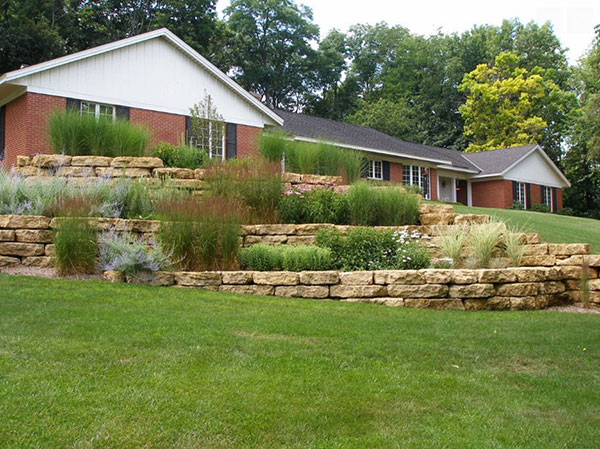 Add texture and style to your plant bed by creating natural stone walls using flagstones and bluestones.
7. Waterfalls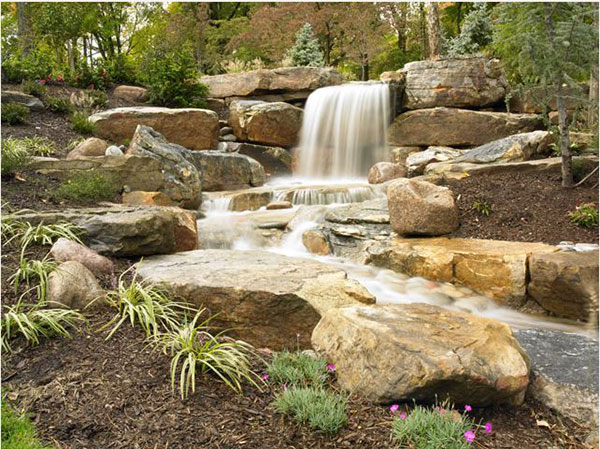 This natural waterfall will be a stunning and relaxing accent to your outdoor view.
8. Natural Stream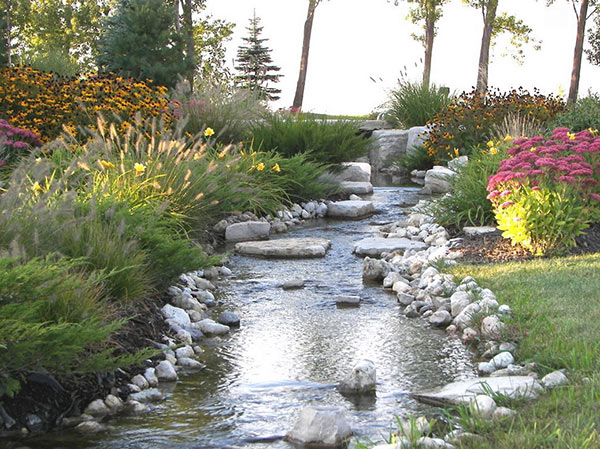 Bordered your meandering stream with natural stones to create a gorgeous structure for your beautiful plants. It will bring a lovely scenery that is so natural and breathtaking.
9. Woodland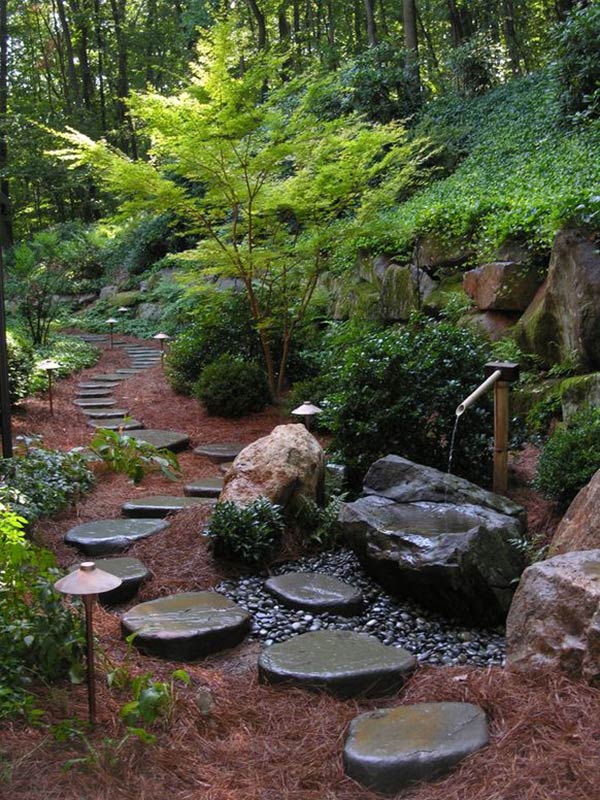 This exquisite Asian-inspired garden is accentuated with the random-shaped stepping stones from the slabs of PA Bluestone.
10.Parterre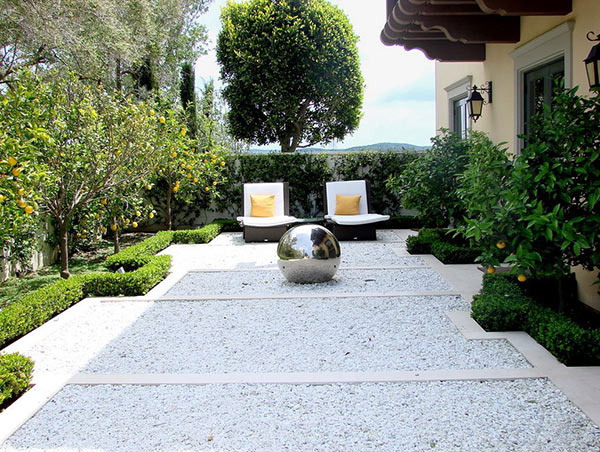 Give your outdoor space a boost with some citrus colors, concrete and gravel. This parterre garden gives a contemporary vibe that is sophisticated and inviting.
11. Cottage In The Woods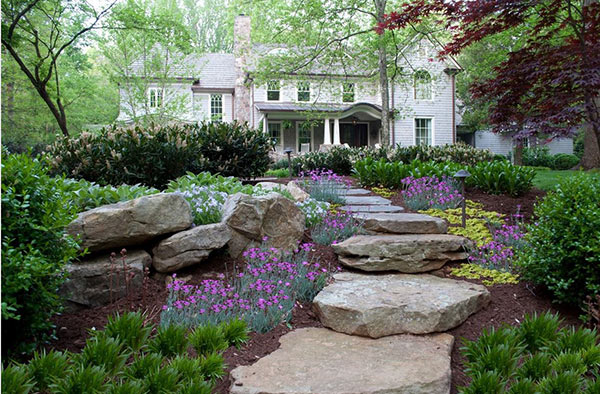 The beautiful Cheddar Pink Dianthus brightens the simple stone pathway in this fairy tale like setting.
12.Informal Garden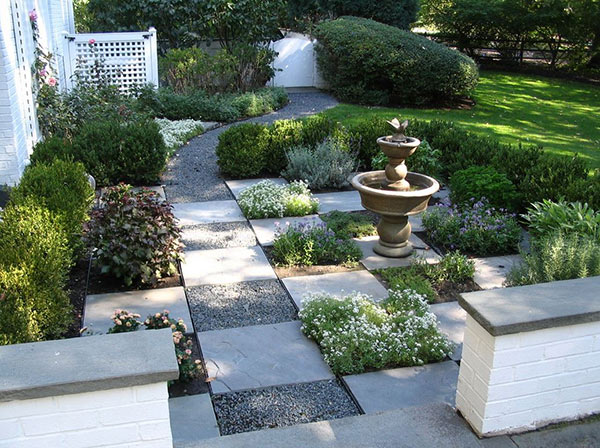 This lovely traditional garden features the use of gray with the use of Blue stone and crushed blue stone path in this side yard landscape design in Glenview, Illinois.
13. Atlee Pathway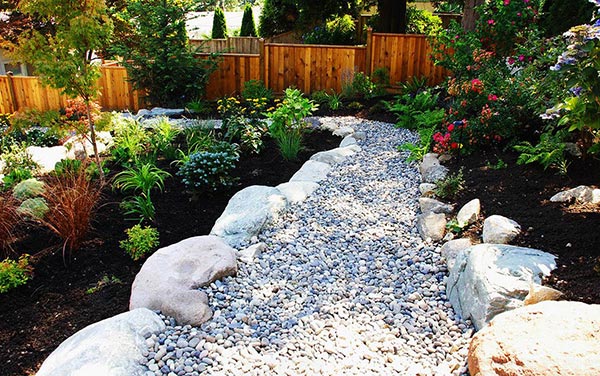 The pebble path with boulders defining the garden area creates a beautiful contrast against the colorful plants.
14. Stone Walls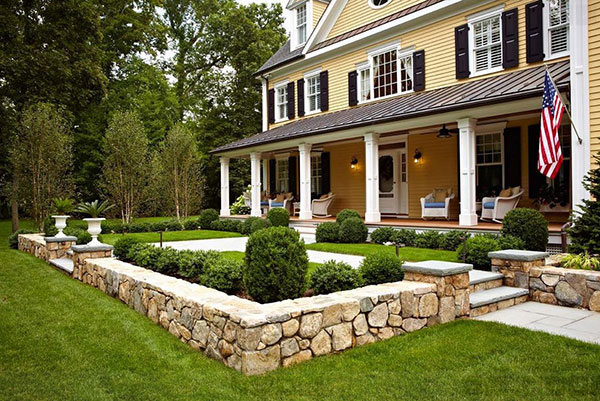 The stone walls and pillars add elegance and sophistication to the overall look of this home.
15. Chic Curb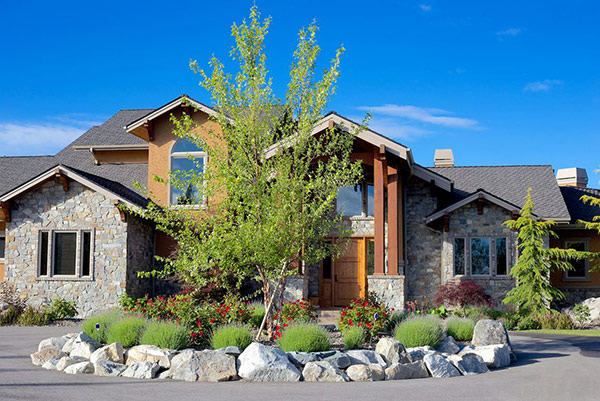 The natural rock boulders framing the curbing adds a beautiful counterpoint with the perennial plants.
16. House Entrance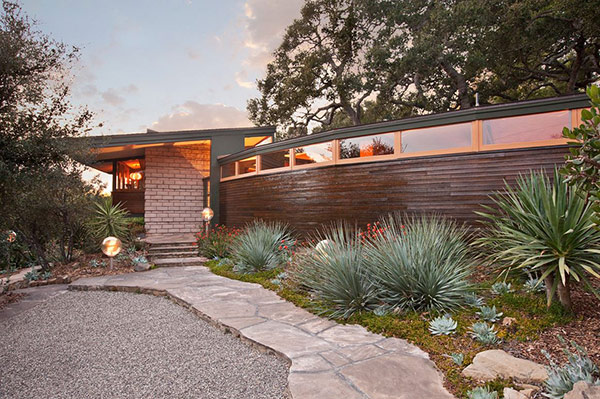 With the right mix of earth's colors and texture this entry path is so welcoming and cozy.
17. Enticing Natural Pool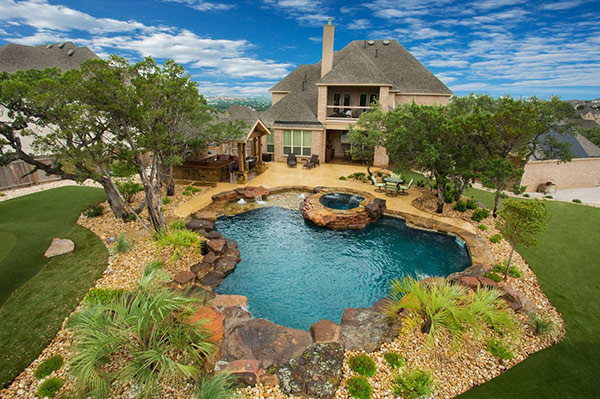 I love the free form pool and how they set it up using natural stones lending a rustic touch! It is one breathtaking paradise!
18. Flagstone Path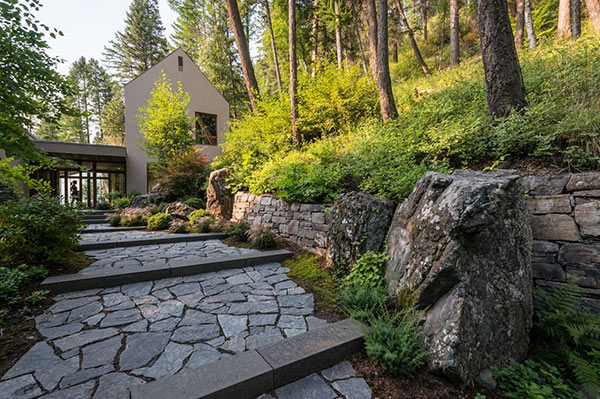 The natural beauty of the forest gives a graceful and refreshing flair to the flagstone pathway creating a harmonious vibe.
19. Rill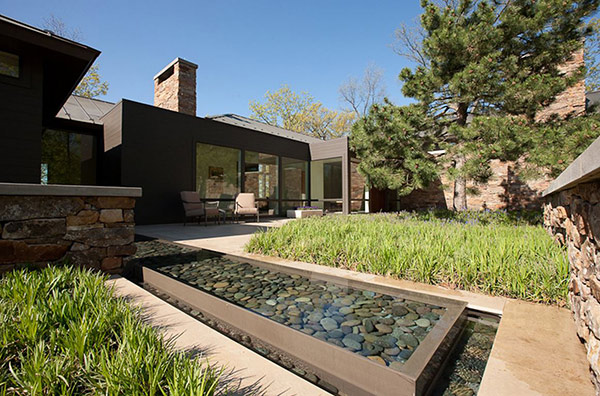 This raised wide rill without any plants features rounded cobbles in the base giving it interest and style.
20. Garden Seating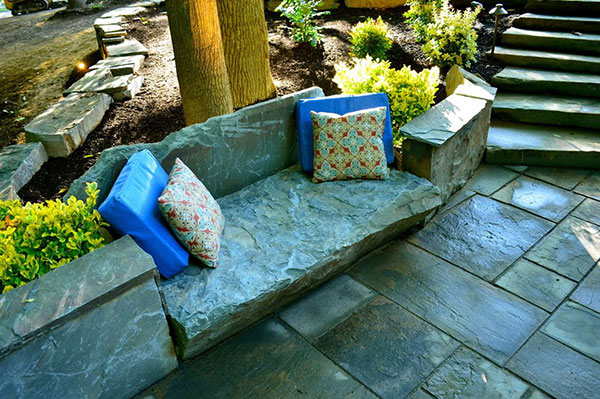 Add a chunk of natural stone boulder wall and seating area and place some throw pillows for a comfortable and stylish way of decorating your space.
I bet you were amazed by these natural landscaping stone list! These are great ways on how to use natural stones in landscaping to give your space a natural look. These are all gorgeous creations, with a wide variety of textures and colors that made all of it interesting and bold. These natural landscaping stones can be used in formal or informal homes. Natural stones are great in adding beauty, style and practical touches to your outdoor space.