15 Outdoor Stone Fireplaces to Love
For sure, you have seen so many lovely modern fireplaces for indoor use. But there are also some that are intended for the outdoor space. Although modern design is the trend, there are still homes that make use of stone for their fireplaces.
Stone is one material that will always go with the trend for it is the designer's creativity that will make the work look better.
So today, allow us to show you some outdoor stone fireplaces. You will be amazed how these fireplaces enhanced the look of a garden and how it played a vital role in landscaping. It is even more impressive to know that it's not only used for classic or traditional designs but also for modern and contemporary ones. Check out the collection below:
Arnold Masonry and Concrete
A traditional outdoor scene is made more relaxing with the stone touches not just on the fireplace but also on the flooring.
Portland Landscaping Overlook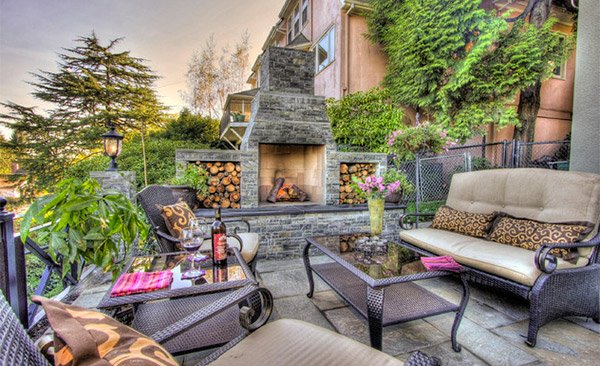 This is a gorgeous space and would be a great place to stay. Gray stones were used here and some wicker furniture.
Overlook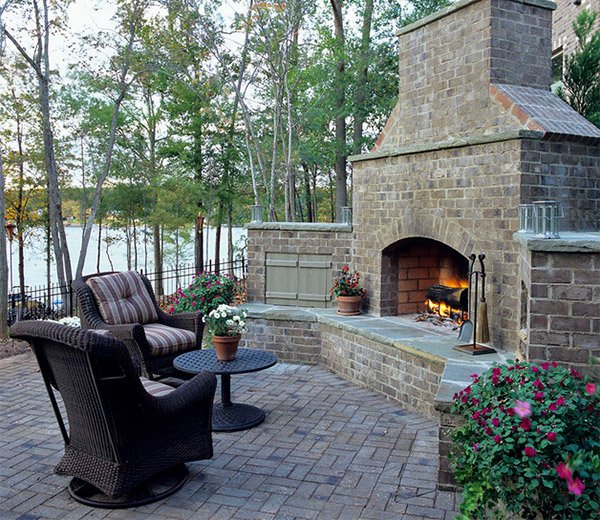 Stones are used in most parts of this outdoor space giving it a natural touch.
North Hudson, Wisconsin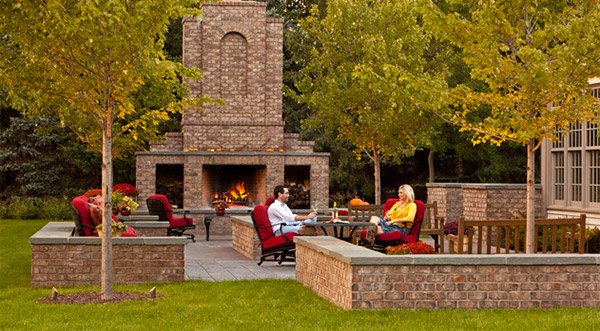 Paved with poured and sandblasted concrete and concrete landscape tiles, this outdoor space is truly beautiful. The Maple trees punctuate the symmetrical balance of the new landscape.
Austin Stone Fireplace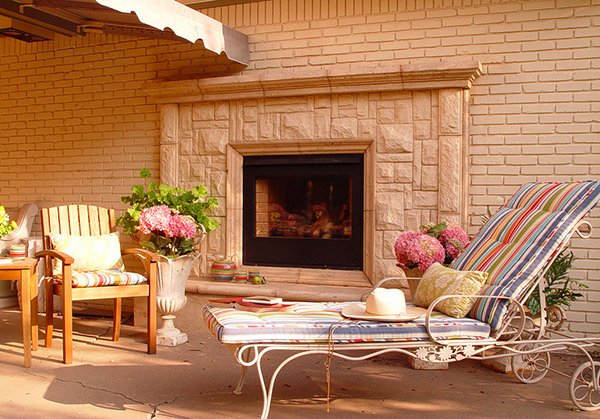 Combinations of a variety of stone designs in monotone is a good way to design this space.
Rustic Canyon New Home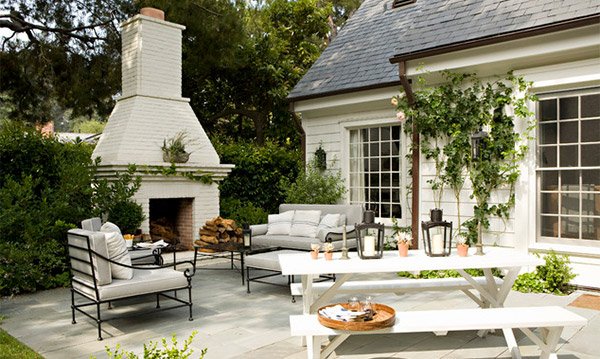 White looks beautiful whether you use it indoors or outdoors. This image shows that white can have a great impact to an area.
Pergola Outdoor Stone Fireplace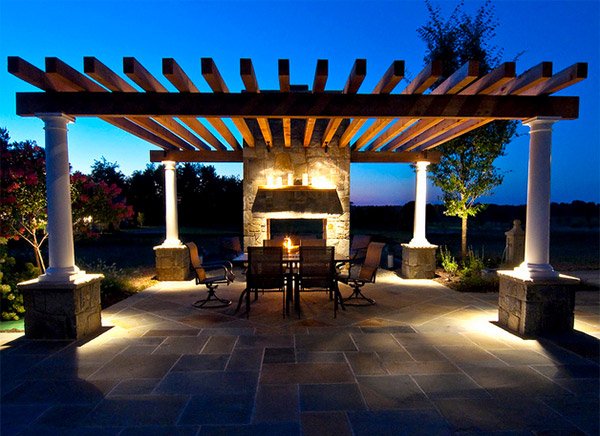 A pergola alone is already a treasure for your yard. What more if you add a fireplace and a seating area in it?
Santa Monica – Mediterranean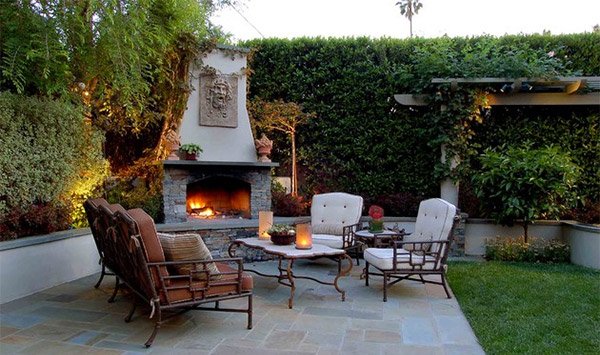 Your outdoor space will have a focal point as stunning as this if you come up with an artistic fireplace.
Beach House II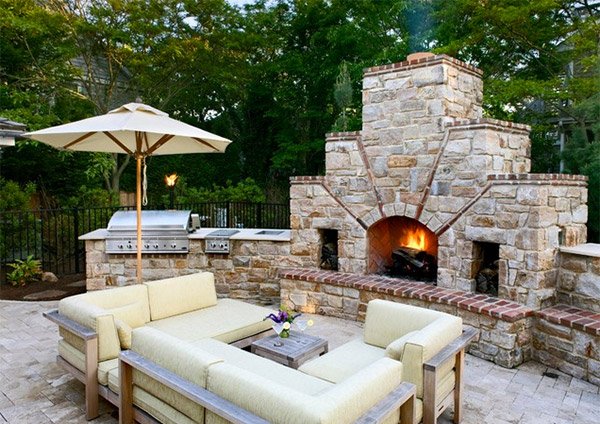 A vintage modern style seating area with a fireplace designed like a castle.
Harmony Outdoor Elements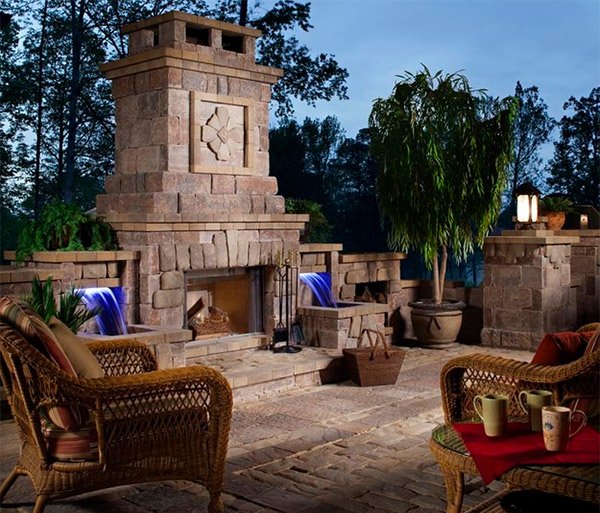 The fireplace sure looks good but the water features on its sides are more stunning!
Sanctuary in the City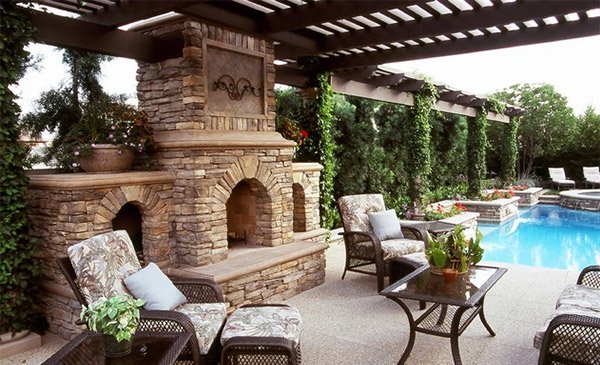 A pool area with a fireplace near it creates balance to the space and could add warmth to those who use it during the night.
Keller Property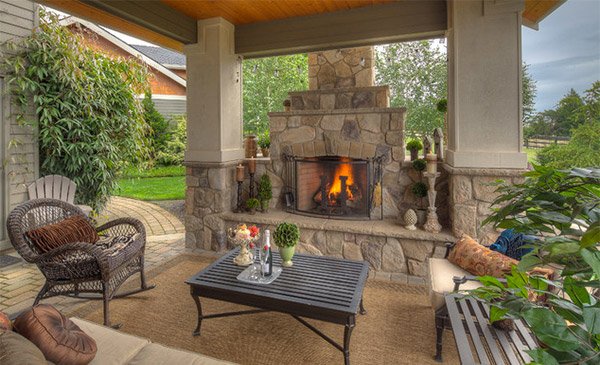 Instead of using small stones, this one used large stones for the fireplace and it looked lovely!
Outdoor Living Space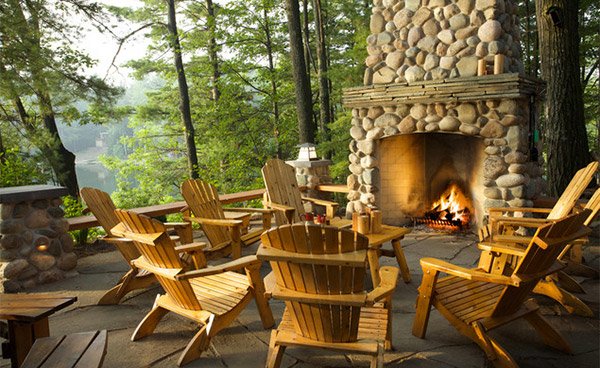 This one and the previous image both uses large stones but what makes this beautiful is the protruding stones.
Outdoor Fireplace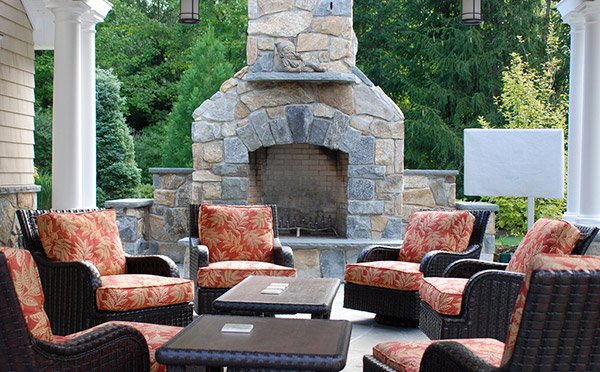 A contemporary outdoor space with pretty furniture set and a fireplace that added to its look.
Carmel Cottage Retreat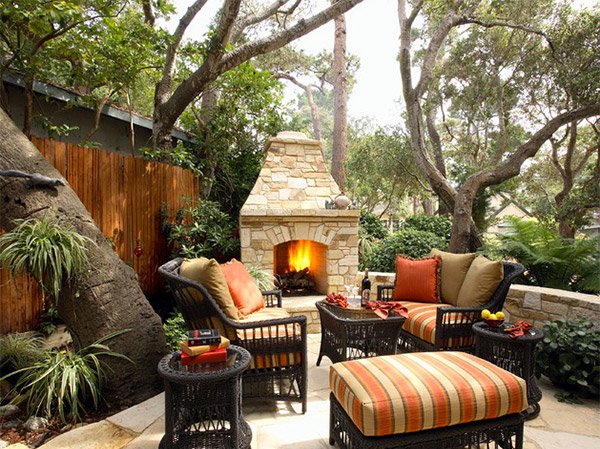 A small area can still look as cool as this one. The usage of stones and wood are excellent especially the distribution of plants.
We are sure you will like this collection. Despite the use of modern fireplaces these days, stone fireplaces will never be obsolete. It will still be part of landscaping and outdoor design as what you have seen in the images above. One good way to make your fireplace stand out is to place it in a pergola or just be create with its design.