Feel the Warmth of Style from 20 Modern Fireplace Designs
A home is indeed a place for comfort especially from a day's hardwork. When the homeowners need to feel warm, the fireplace will be lit up. A fireplace is an architectural structure that is meant for heating or keeping the homes warm. It helps create a realxing ambience especially if the area is so cold like during winter or fall seasons. These are most commonly found in homes where there are cold seasons. Years ago, fireplaces make use of chimneys in order to have a passage for the smoke to get out of the house. Chimneys are even said as Santa Claus's entrance when it is time for him to distribute gifts. But with today's designs, kids might pout on it since there are no longer chimneys where their gift-giver can enter. Modern fireplace designs come in different styles which are far from the old fireplaces years ago.
Unlike the usual box-like fireplaces with chimneys, commonly decorated with stones or bricks, modern fireplaces are made with various types of materials. The look is neat and clean with sleek lines and smooth finishings. It can be a placed against the wall, suspended, two-sided, or internal fireplaces. They can also use bioethanol, stones or logs in order to produce fire. Well, aside from the heat it can produce, it can also give a big deal of appeal to the entire home. We have collected some impressive modern fireplace designs. Take a look at our collection below.
Miu Xtra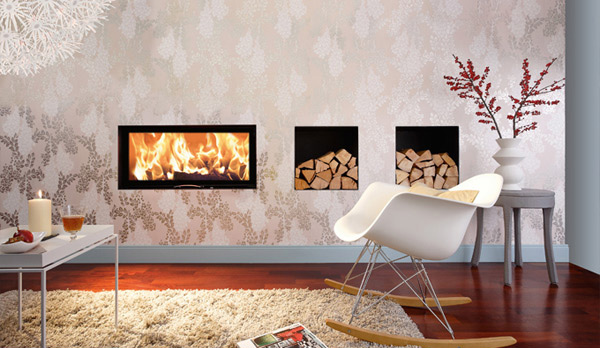 This rectangular fireplace installed in the wall can give your home a clean modern look with its black framing.
572 Granite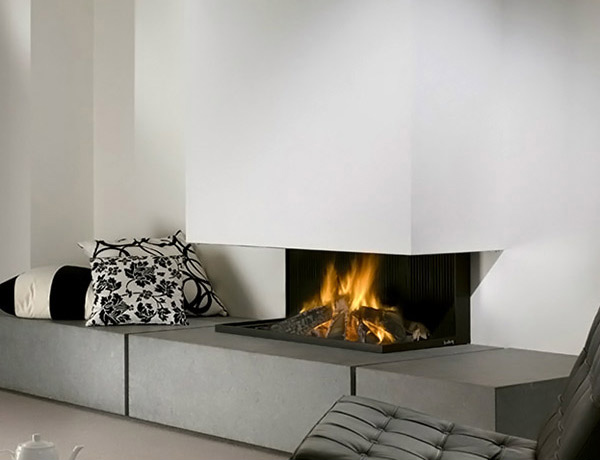 Keep your room warm with this fireplace that can also create a charming look for a romantic room.
Fireplace Inserts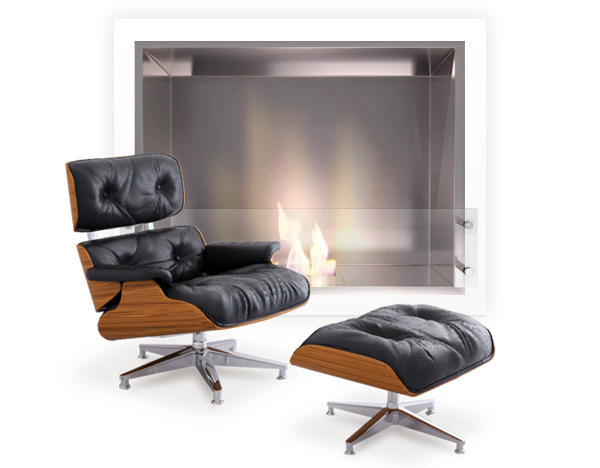 A wall mounted bio-ethanol fireplace with fireplace inserts that are completely self-contained and easy to install compared to gas and wood.
Kephern Fireplace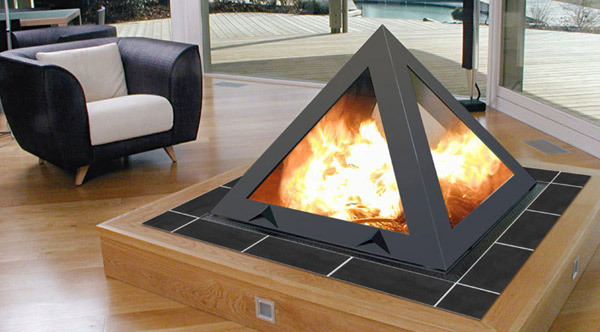 Inspired by the Great Sphinx, this pyramid looks mysterious in a timeless and contemporary form. This one can give a good view of the flame from four sides and can offer the comfort of radiant heat.
Regency Horizon HZ42ST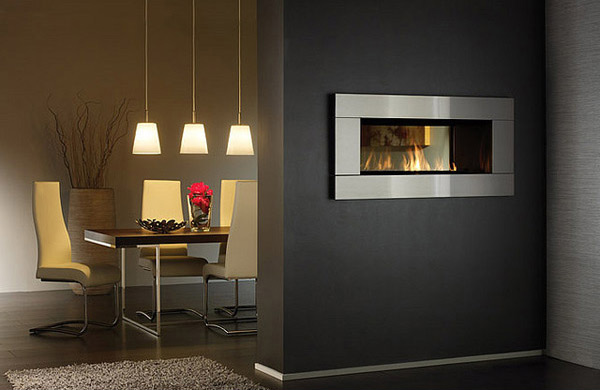 This see-through fireplace sure looked neat in this wall and it can even be placed on other ares of the house where homeowners want heat and comfort.
Fireplace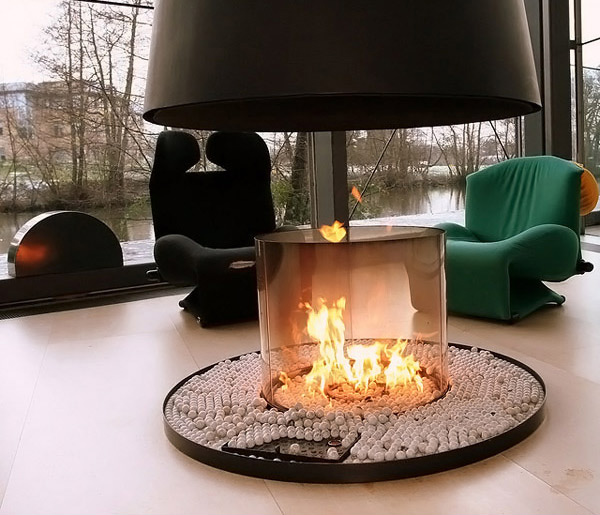 Look at how beautiful this fireplace is where the flame is enclosed in a transparent circle giving your interior a modern and striking look.
Two Sided 977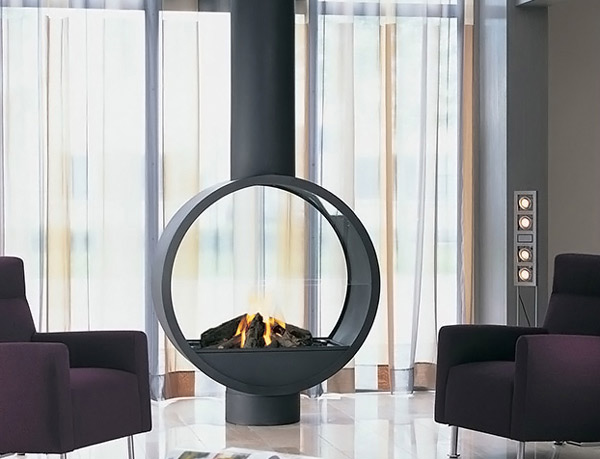 A two-sided fireplace shaped like a big ring with black brushed metal finish making a real style statement to the room.
Gashaard Trisore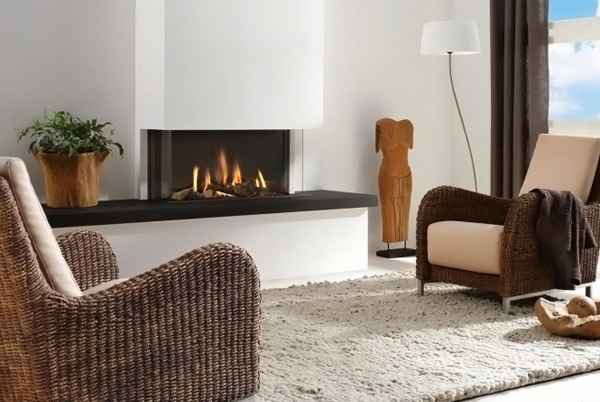 A frameless three-sided built-in fireplace where one can place a log set or white Carrara pebbles.
Regency Horizon HZ54
Gas fireplace with stainless steel front for a modern touch in any part of your home.
Venezia Cove Firebox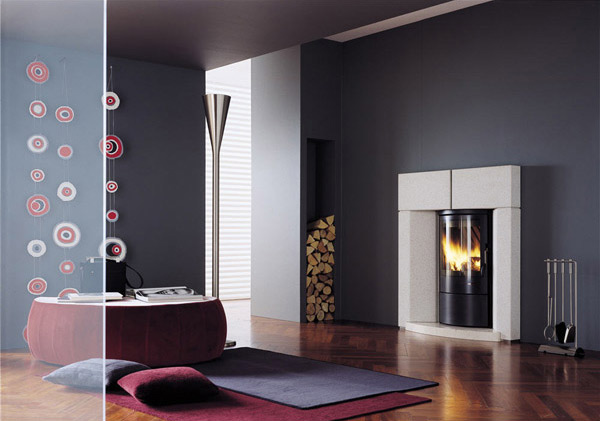 A firebox of cladding made from Bushhammered White stone with inserts in satin steel and top polished in Bianco Mediterraneo marble.
Modern Home with Fireplace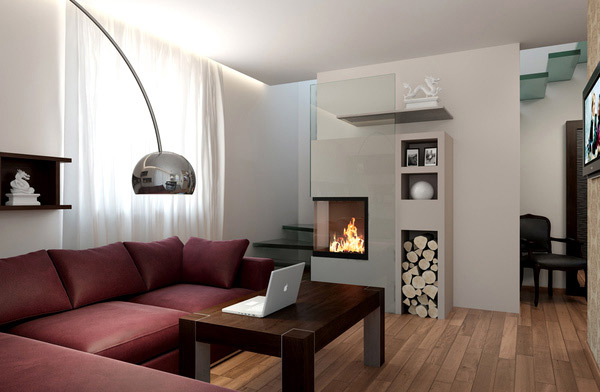 This fireplace certainly looks good with a good storage area for the logs, making it neat and organized.
Suspended 186-01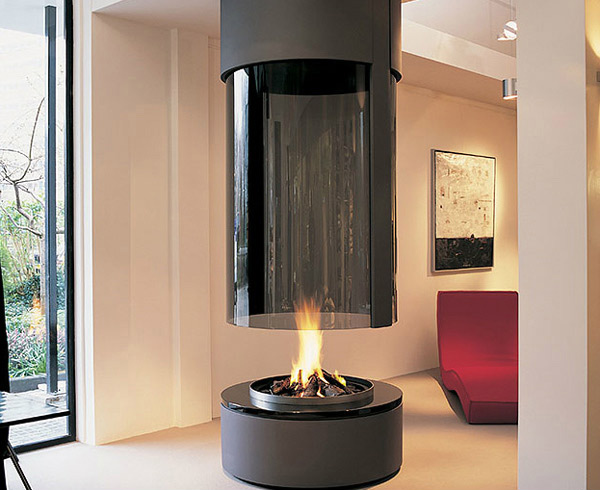 A cylindrical free hanging fireplacee with glass canopy that allows all around view of the flame inside. It would really be relaxing for homeowners to see that flame burning.
Yanli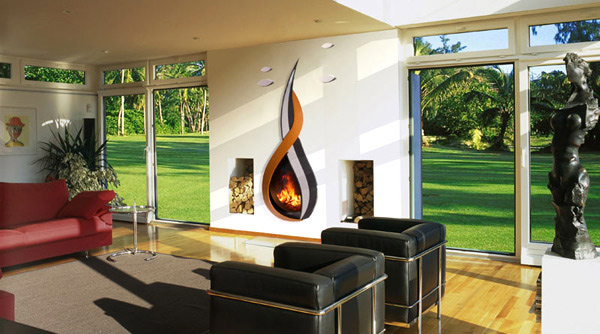 The design is like a fire within a fire because the fireplace is created like a flame. It preserve nature with its use of wood and renewable energy for it has low CO2 emissions and has high combustion efficiency.
Octuor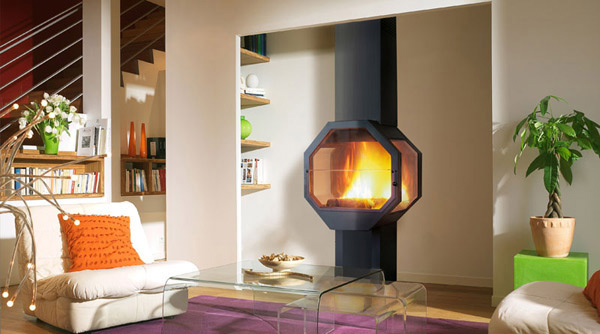 An octagonal shaped fireplace with four glass sides bringing a view of the fire around it and allowing one to enjoy the pleasures it can offer aside from the modern look.
Stila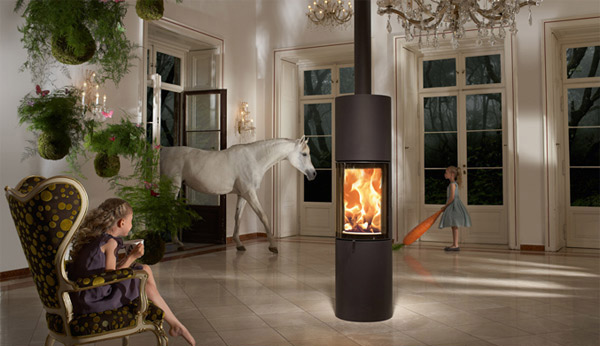 Give your room a whimsical look with this modern design of a slim cylinder that contains apt heat for everyone in the house.
572 Angular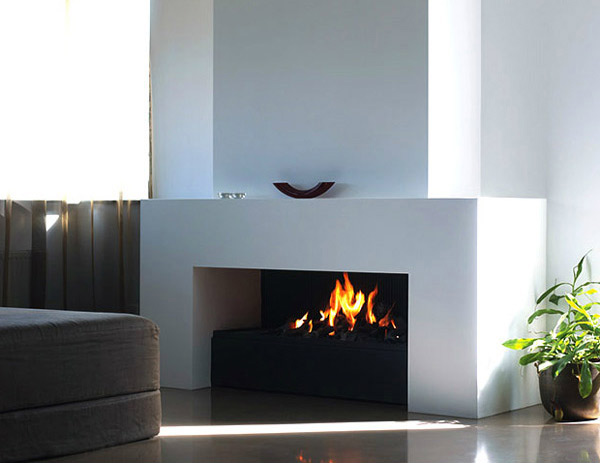 Enclosed in this angular white frame, this fireplace gives a modern impact to the interior with its sleek lines.
Napoli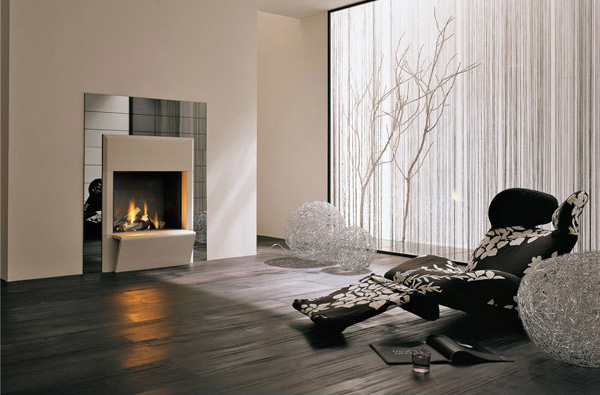 Look at the distinct design of this fireplace which is made even more beautiful with the glass-like panels around it.
Soio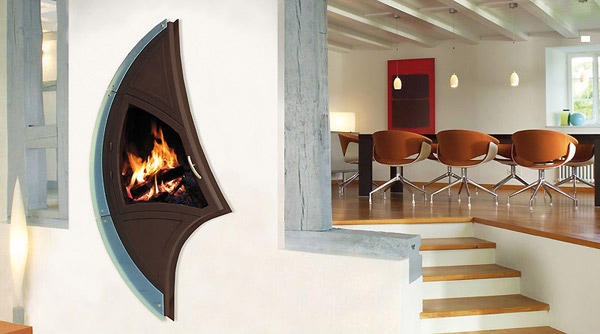 Named after a goddess protected at the time of steel and glass, this design is rich in cultural heritage seen in its curves making it appear charming and strong.
Moby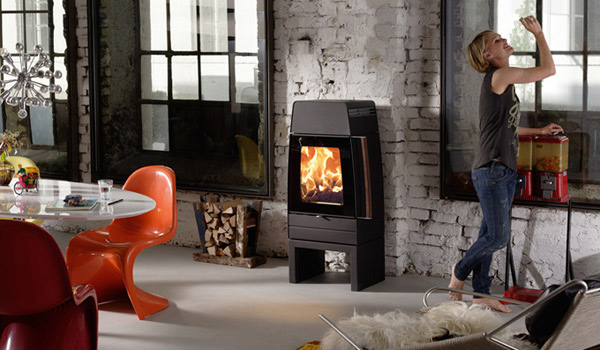 This one has a unique design and can even be placed on a sideboard or a bench looking great with its fine figure.
Open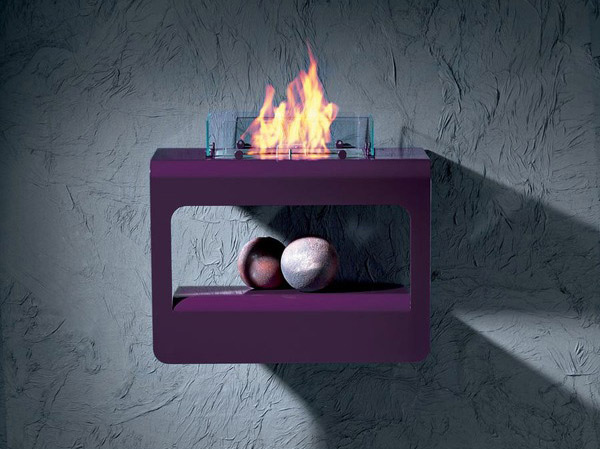 This fireplace is suitable for interior design that looks like a piece of furniture giving the home a look of fine and modern setting.
These are undoubtedly lovely and very stylish in a simple manner. You will be pleased to know that even your fireplace can be a great addition to the impact and personality of your interior. This collection can help you choose which design can best suit your home. Aside from a fireplace, you can also add some home decorations to make the place more cozy and relaxing. It wouldn't be nice to stay in an empty area. So, fill in you your home with apt furniture and other items like a fireplace.