20 Awesome Open Spaces with Plant Boxes at Home
Beautiful plant boxes doesn't just add appeal to open outdoor spaces but also bear pretty plants as well.
Living in a city where all we see are buildings and traffic is something we have to endure every time we are on the road – it gets really stressful; and there are times that we have to do something personally about these things – just like creating your own garden in the house! Since living in the city could mean that we have minimal open space for gardens – we could share a list that could actually help you with that.
Below is a list of 20 Awesome Open Spaces with Plant Boxes at Home. When we talk about open spaces – if a real backyard is not available, we can opt for a small service area in your house or a roof top – whichever is actually available. Take a look at the small to large scale gardens that we have on this list that could actually help you in your garden building.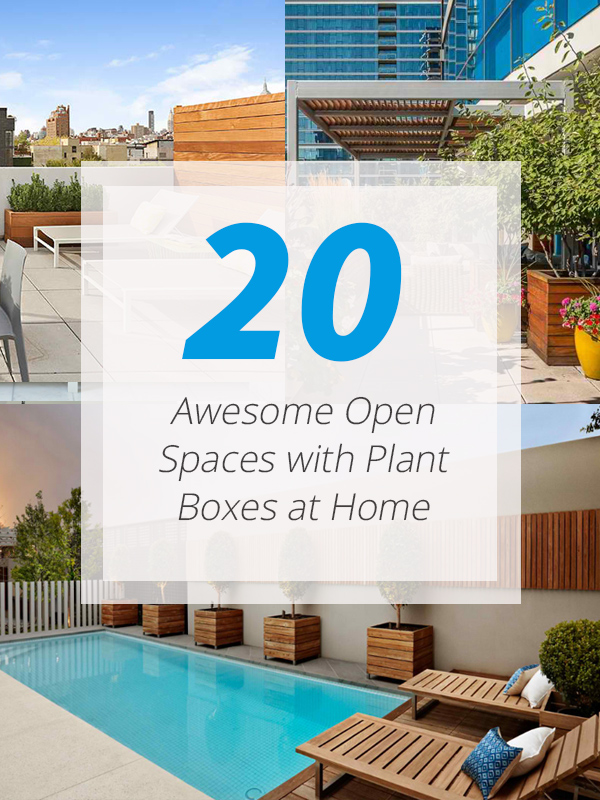 1. Coziest Garage Rooftop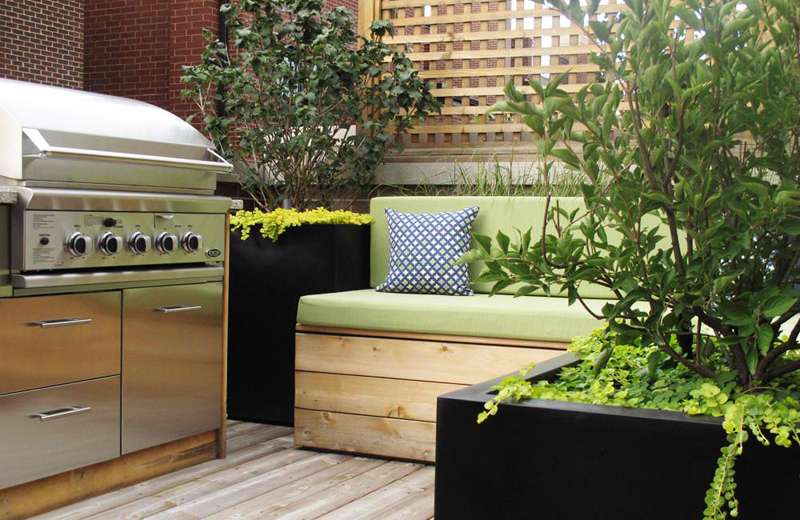 If this is what a cozy rooftop looks like, I think you might be doing something wrong with yours. Just kidding guys. I know that we only see a portion of this garage rooftop, but from we have here, we see a comfortable and manageable outdoor couch that is just beside an awesome grill and stunning plant boxes in black. Don't you just love it?
2. East 7th St Apartment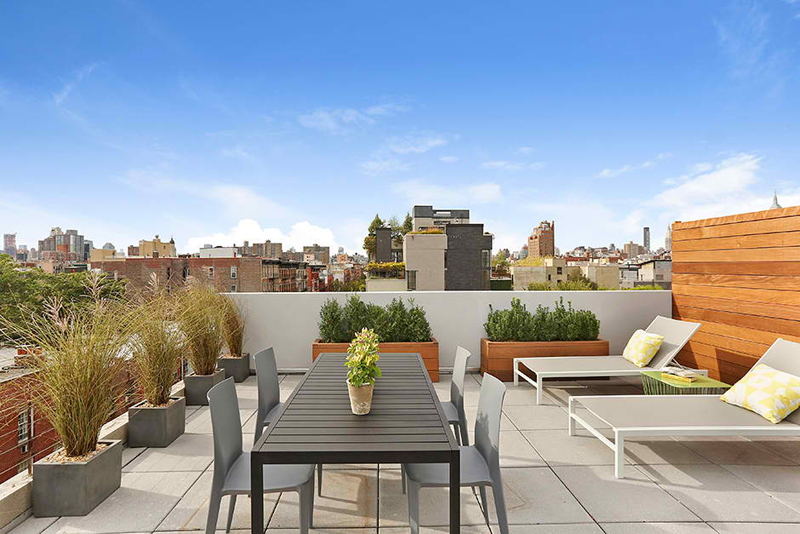 Whatever your plant choice is for your large plant boxes, you know that they'd easily look pretty because of the beautiful plant boxes themselves. Adding lounge chairs and even a dining set would mean being able to hang out in here during your free time or every afternoons! Seeing your neighborhood from this point makes everything interesting.
3. Downtown Rooftop Resort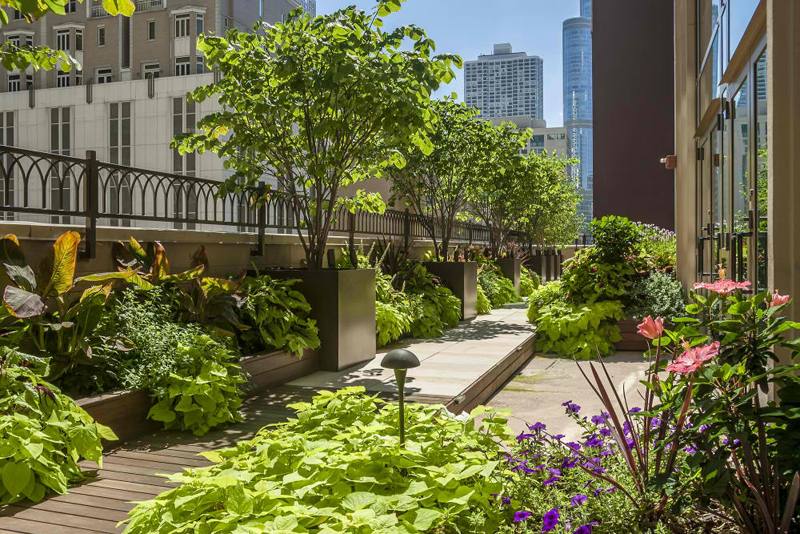 This rooftop garden looks unwaveringly beautiful! I totally love what they did in here – they added plant boxes on the side of the building and then on the side of the wall wherein they added a pathway too. If you were in here, especially during a beautiful night, you'd feel like walking on a boardwalk or something; it looks real pretty with the choice of plants too.
4. Gramercy Park, NYC Roof Garden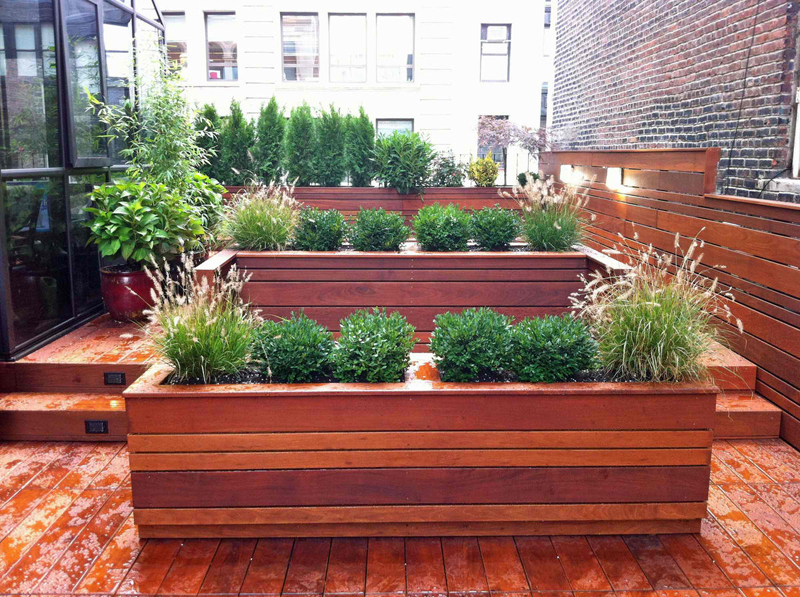 In this roof garden, we see tiered plant boxes that somehow occupy the entire rooftop. Look at how everything in here is matching with each other – the flooring, the fence and the plant boxes. It looks quite organized and really pretty.
5. Edge of the City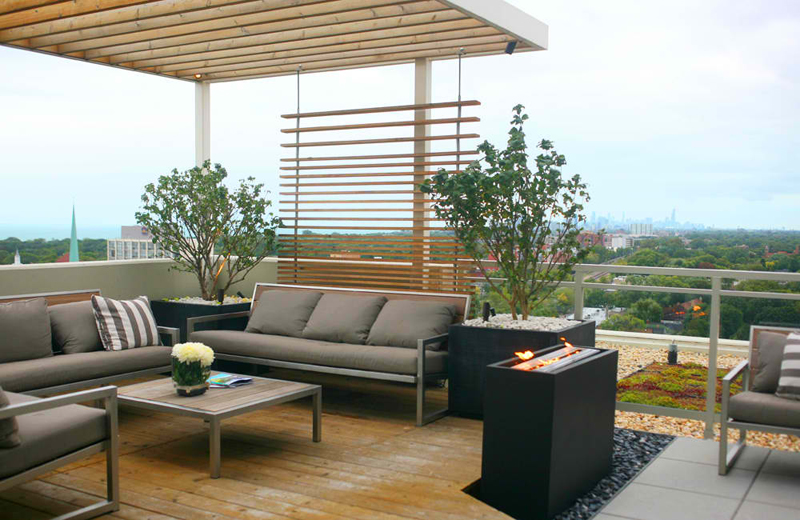 The fire pit that separates the seating areas in this roof deck looks a little bit similar with the color and material of the plant boxes on each sides of the couches closest to the trellis like wall by the railing. I like the color of the furniture set in here which somehow match with the color of the floor on the other side of the fire pit.
6. Josephine Remodel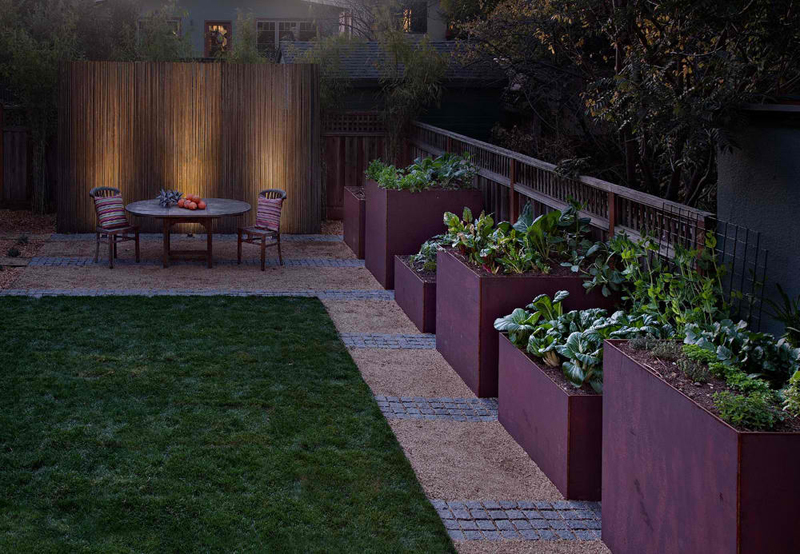 What do you think about the color of the plant boxes in here? I like how they actually made them in different shape and sizes but with the same color and width that they look really organized in here. The way that they create a path towards the dining set at the end of the open space.
7. Elevated Retreat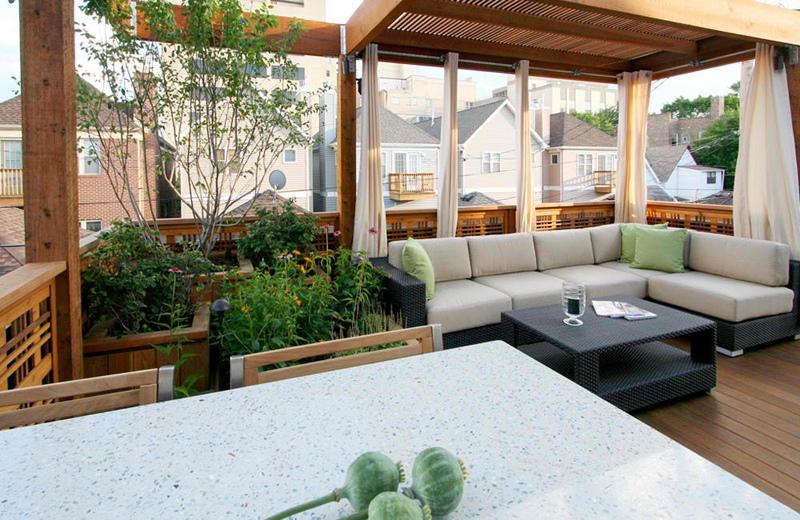 What do you think about the pergola that covers the comfortable looking sectional with a very cozy aura? I think that it's really charming and I honestly hope that I was able to get a night time photo because I think that this sure looks prettier when it's at least twilight time or somehow darker than it is now. The plant boxes on the sides somehow look like you can easily pick stuff in here that you can use in your cooking.
8. Low Water Zen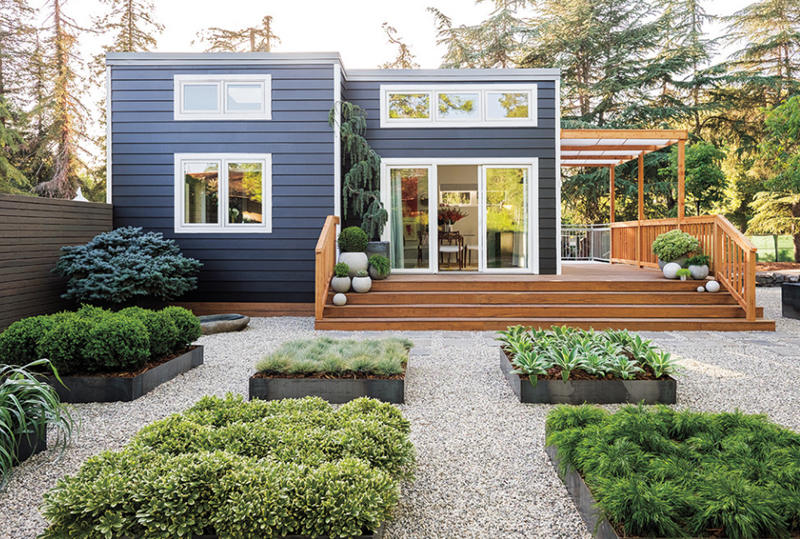 Look at the charming facade of this home? I somehow easily admire homes like this one's because I personally like homes with flat roofs. With this design, the surrounding trees are easily seen at this angle; the plant boxes on the ground look interesting too because of how organized they actually look and the plants seem really pretty and healthy too.
9. Superior Terrace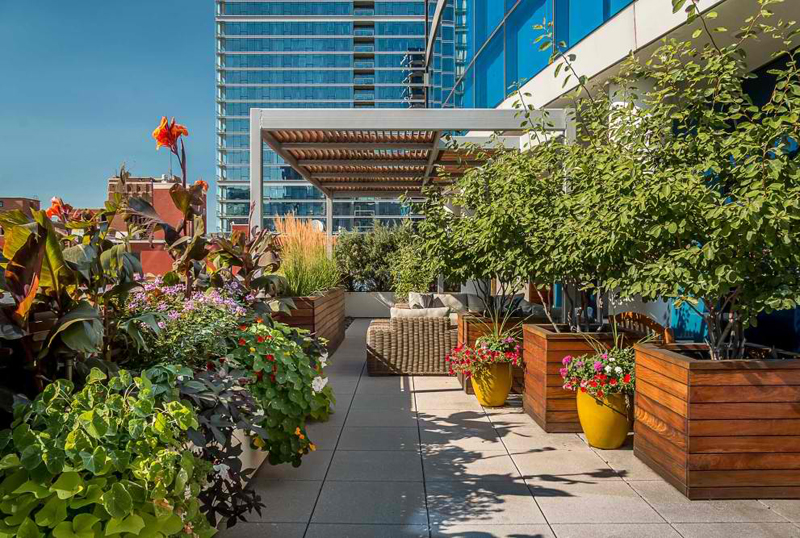 The plant boxes in this rooftop sure are large! From what I have seen in some landscaping videos, plant boxes like these ones are made on the stop because of the need – it is usually like the plants available or the plants that the home owners like are real large that they have a hard time to get boxes that fit, so they have it done specially for the build.
10. Queens Park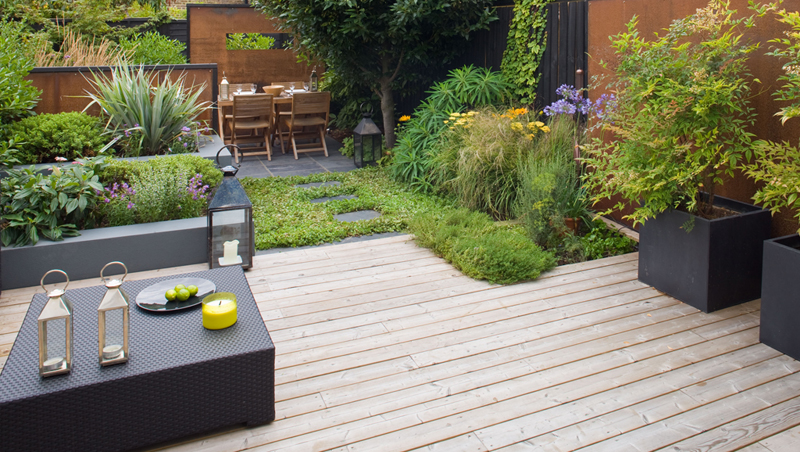 The black planters of this garden are really chic; it's sophisticated, smart and classy. It matches with the color of the coffee table that we see in this photo, and it actually match with the couches in here too. I personally am not into so much tall grass-like plants, but I think this space looks like something this garden has been here for a long time because of that.
11. Skyline Terrace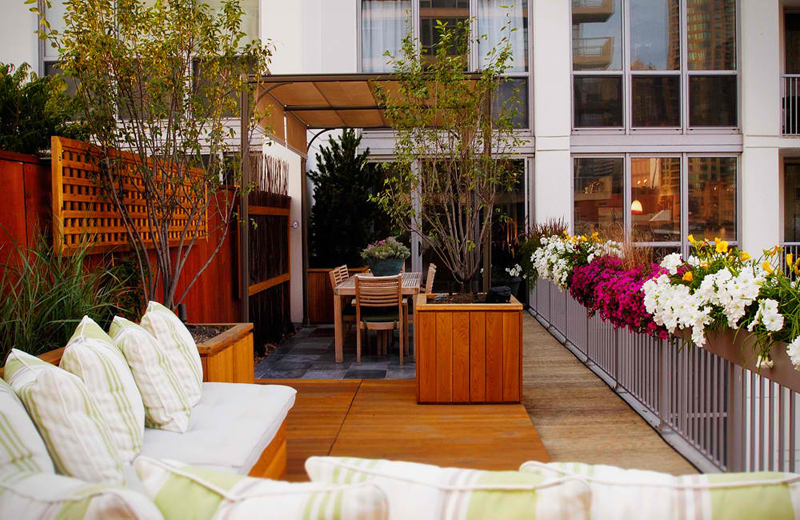 The flowering plants on the railings of this terrace are quite amazing! It's great that they actually chose different colored flowers to adorn this space because it looks really beautiful as they arranged it. Adding the green trees on the plant boxes gave this space more greens that could be used for relaxation purposes.
12. Regents Park Roof Terrace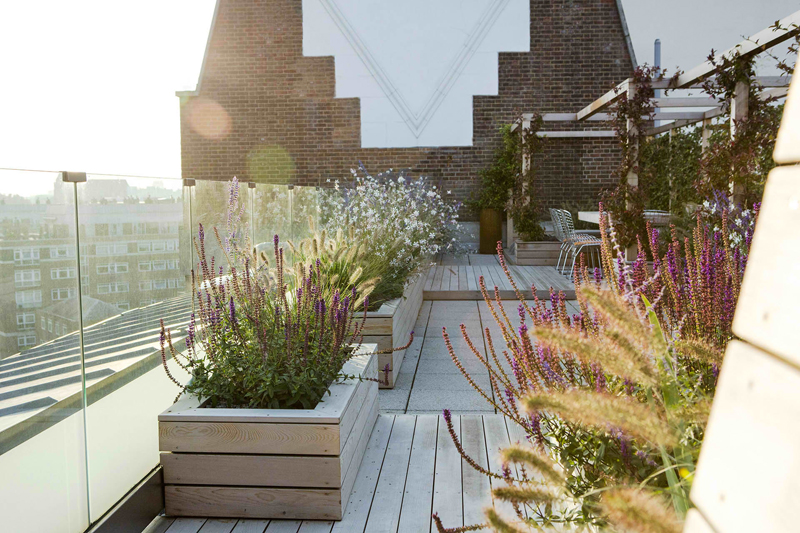 The plants in this roof garden are really riveting. Maybe it's the lighting of the sky that gives this effect on me, but I think they're just so pretty and something that you won't really see in the city on a regular basis; so having them in your roof garden would be so awesome.
13. Wicker Park Evening Garden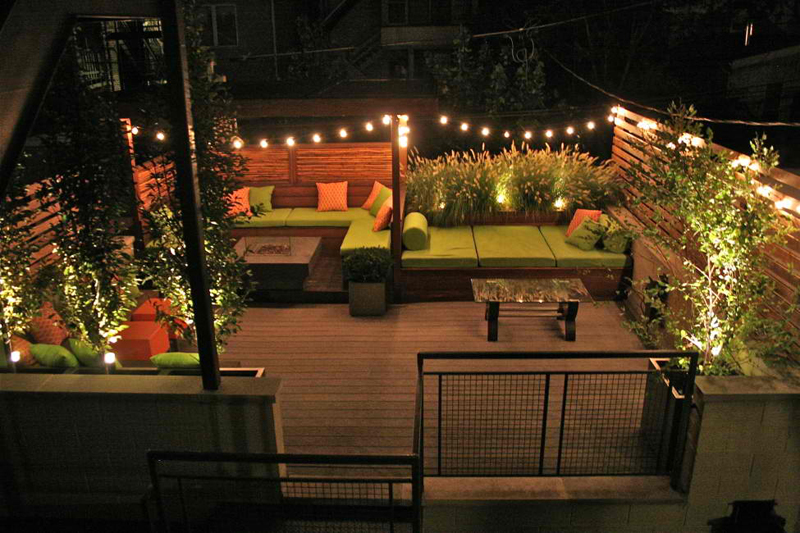 The night sky, the string lights and the aura of this place just makes everything in this roof garden stand out. I'm pretty sure that this place is real pretty, but seeing it in daylight, I think you'd say that it's quite ordinary – but not this time, it looks quite the most romantic place there is; makes you want to actually be in it at this time of night.
14. Garden in a City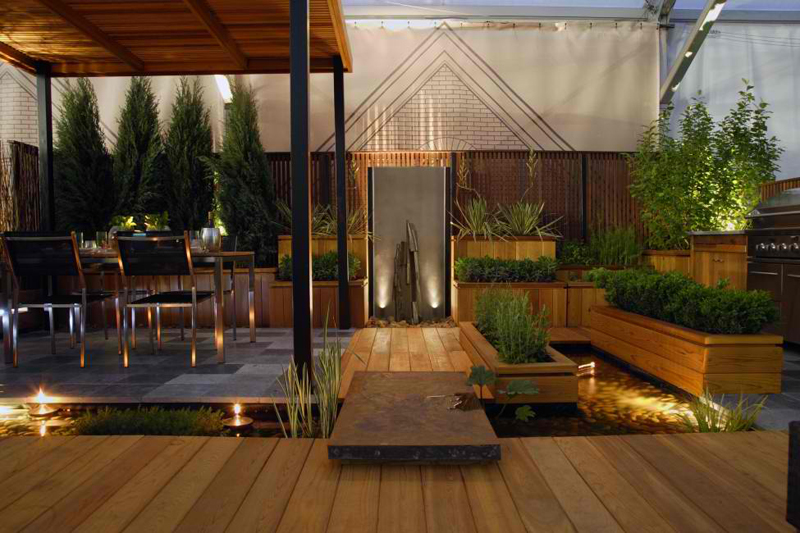 This garden in the city. As I said a little while back – having a garden in your roof could mean so much for some people especially if you live in a city where all you see are buildings and malls and everything concrete – it's spaces like this one that makes going home so much exciting.
15. An Urban Oasis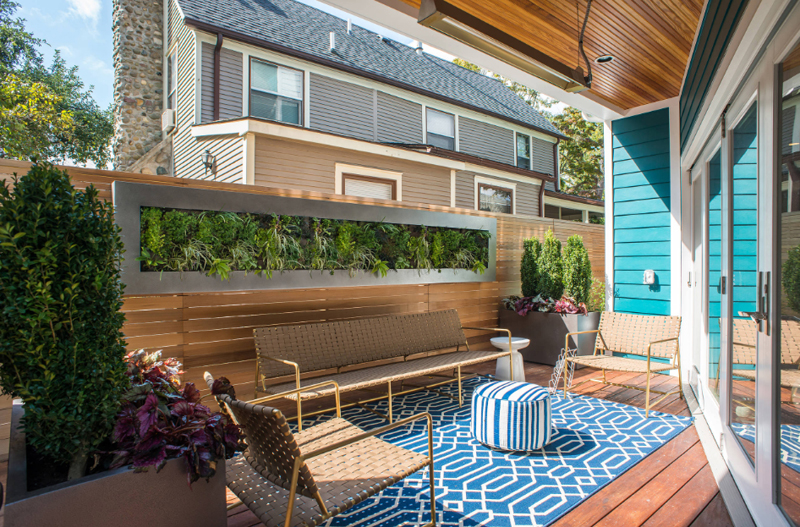 This urban oasis is definitely something anything anyone would want for the homes. Living in the city doesn't mean you have to always face walls of concrete or wood but nowadays, you can always do-it-yourself – adding plants in your vacant space, even in your walls! Like how it was done in here.
16. Caulfield North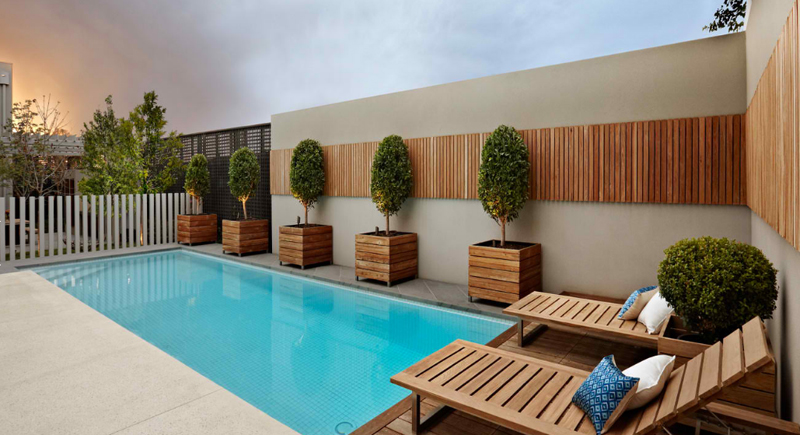 You might have seen this space from a list we have here in Home Design Lover – but I think that this awesome outdoor deserves to be in this list again for you guys to actually see it again! This gorgeous outdoors has awesome woodwork done on the walls, the lounges and the plant boxes – they are so stunning against all the concrete in here!
17. Brighton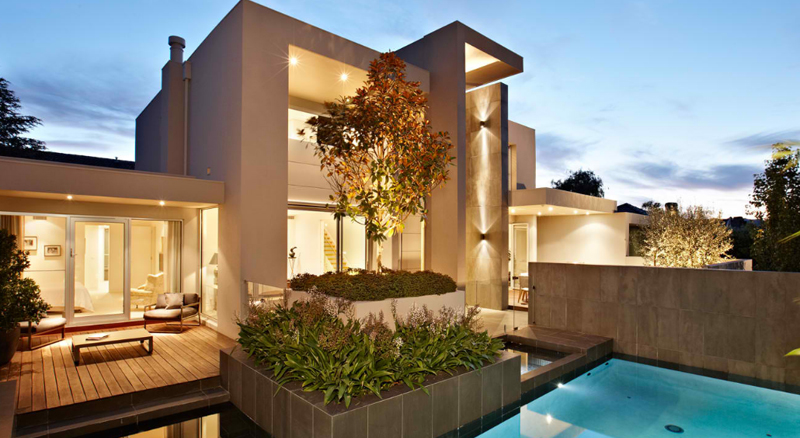 With a house as beautiful as this, I think the home owners would love having parties in here. Aside from having great interiors, it's quite obvious that this house has an outstanding outdoors too. The lighting of the outdoors play a great role in making this house as stunning as this.
18. Wicker Park Rooftop Getaway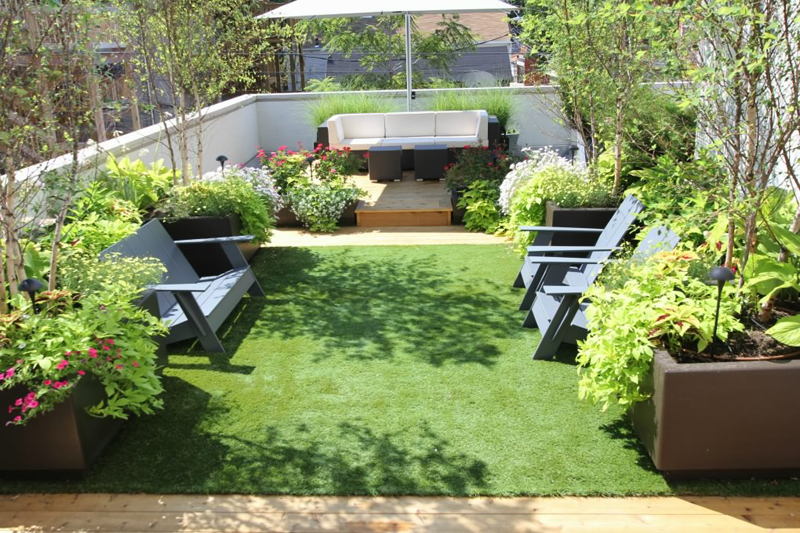 Don't you like having a garden in your own rooftop? I'm sure, I do! Admiring a space like this one is easy and hoping to have a project like this one for your house may be something to save for, but by looking at it, you and I both know that this sure is worth it.
19. Notting Hill Roof Garden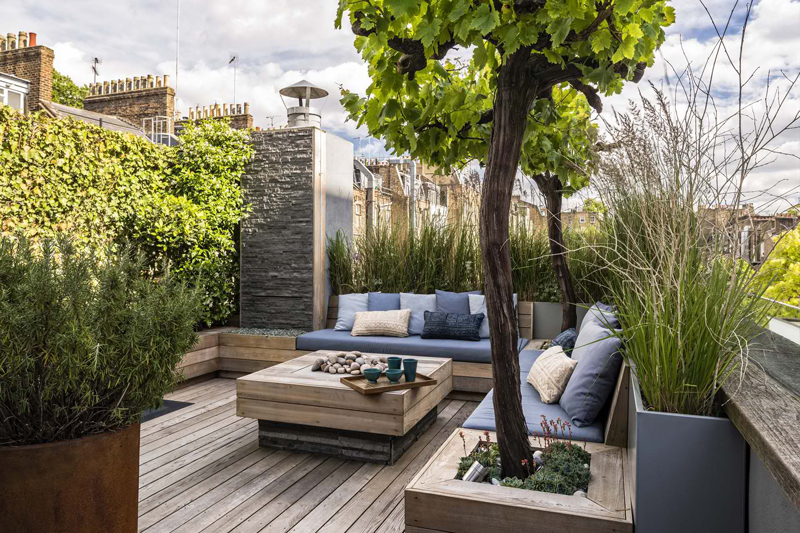 Even when this is a small roof garden, we see how much they maximized the entire space. They added large plants which somehow occupies the entire space, but then again, it gives enough privacy for this space especially that there are higher houses than this one.
20. 1765 Elston Rooftop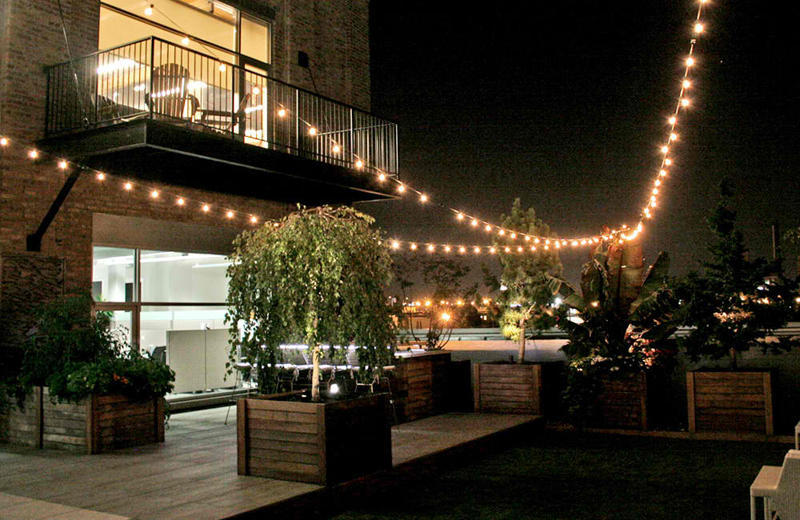 Last on this list is this charming space that has a view of the balcony of the house and a view of the sky! If you can't invite your friends in here every night, I don't know what you're doing wrong! Kidding aside, the plant boxes in this space is quite large and very palette-inspired, I think they're cool and hippy.
Well, that's one list that I can surely make for something useful. Aside from watching home makeovers, seeing lists like this one could easily make for a wonderful weeknight at home. Here is another list of 15 Modern and Contemporary Courtyard Gardens in the City which I think is quite useful – especially during days when you just need that little bit of inspiration.