15 Modern and Contemporary Courtyard Gardens in the City
When your home is located near the city, you are given small or medium spaces that you can use as courtyards. Some would even create rooftop gardens just to add a touch of nature to their homes. Well, this shows that if you really want something, there is always a way to get it.
When you have that utmost desire to have a garden even in a modern and urban setting, you can actually get one. Having a courtyard is common for homes nowadays. They are also designed with the current modern and contemporary trends.
Instead of filling the area of so much plants and flowers, you will see a different kind of construction using timber, concrete, and stones. The designs of modern and contemporary courtyard gardens use strong lines and sleek curves. You will understand what we are trying to tell you when you get to see the pictures we have collated below.
So, scroll down and be amazed with the simplicity and sophistication rolled into one mirrored from the courtyard gardens below:
Randwick NSW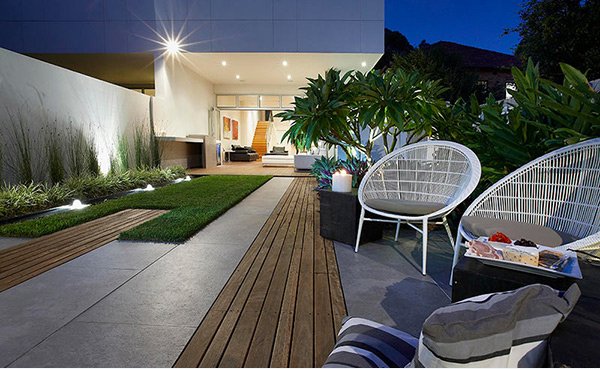 An urban oasis for the homeowners using timber, porcelain tiles, grass and various types of plants with an addition of a water feature that seemingly leads you to the outside.
Quince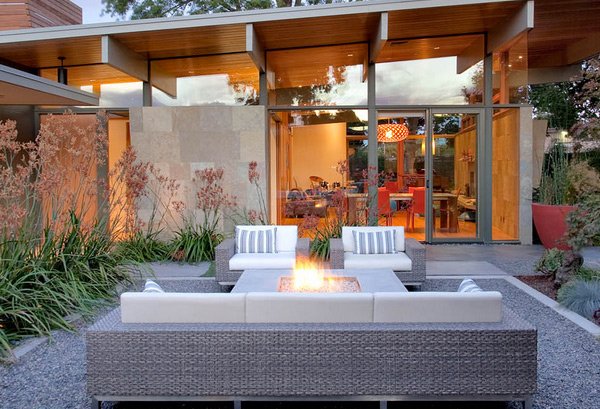 An outdoor setting that would certainly make one feel totally relaxed with the warmth from the fire and the ambiance of the garden.
Garden Design Willoughby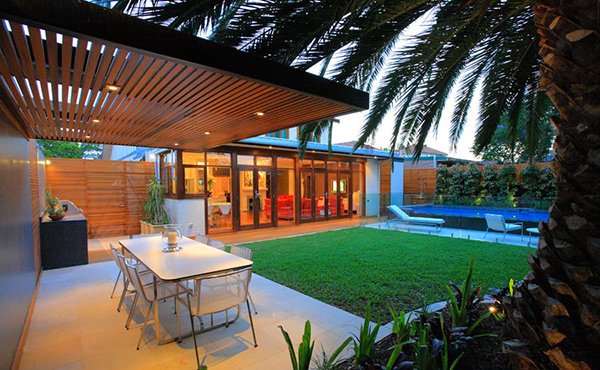 Enclosed in the high fence is this private area with a pool and spaces for dining and relaxing.
Birchgrove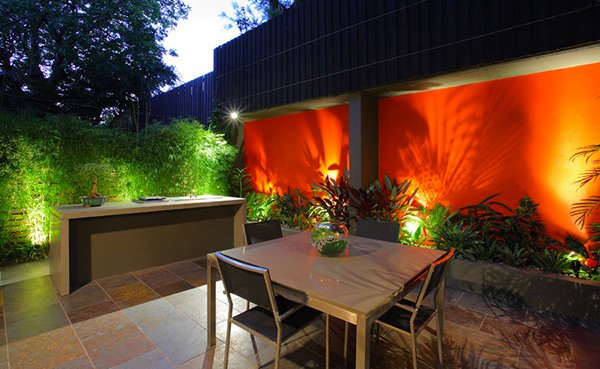 The usage of orange for some parts of the wall give a bold look to this courtyard where the homeowners can also dine and entertain guests.
Regents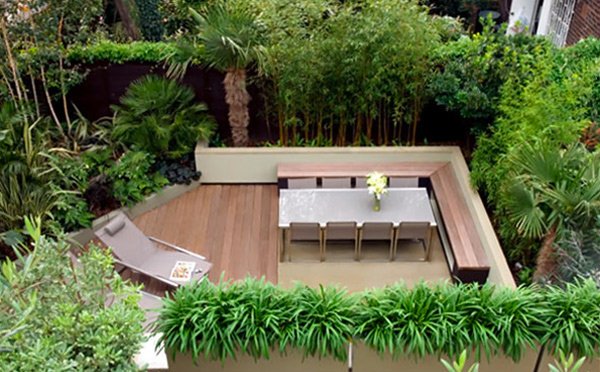 Dense evergreen planting gives privacy to this contemporary courtyard using different varieties of plants.
Chic with Kids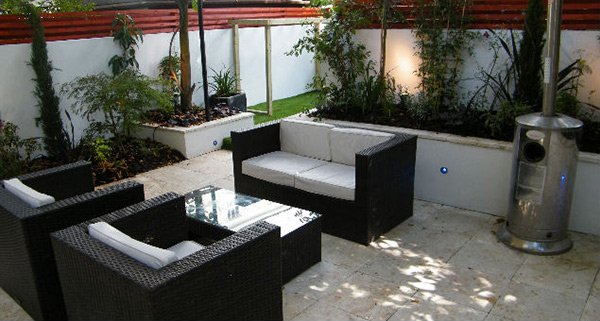 This is merely a small area but it was made beautiful with the brilliant landscape.
Chatswood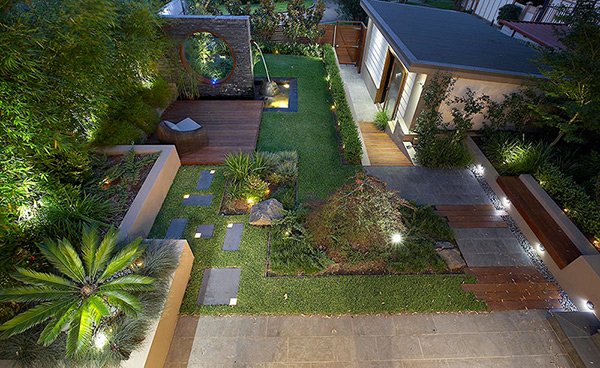 A modern garden with Asian touch using bamboo and plants. The distribution of plants look good with the limited area provided.
Hampstead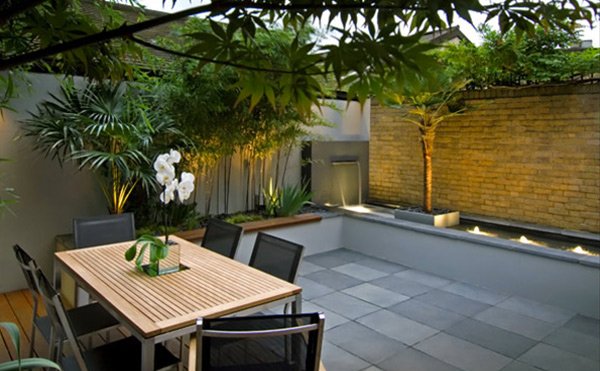 Strong lines were used for this modern courtyard with a small space. The brick wall made it look appealing.
Hia Sydney Home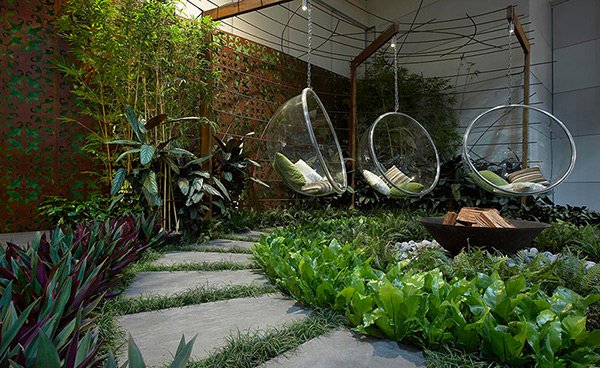 This is just one area of the garden but if you get to see the entire look, you will surely be amazed on how it was designed. The three hanging chairs sure did make a great difference.
Brooklynn Courtyard Patio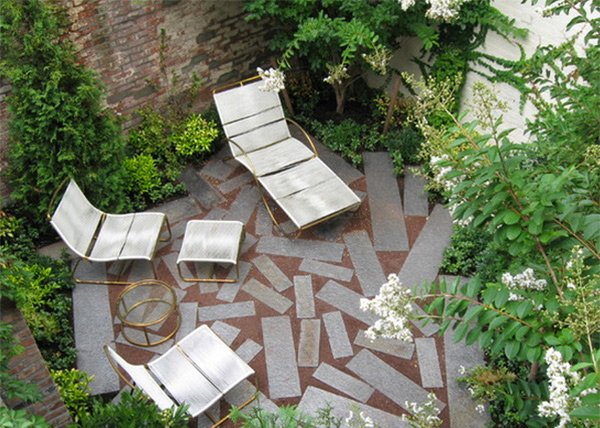 The best features of this courtyard are the patio spaces with rectilinear stones arranged in a scattered pattern and the old brick walls that added contrast to it.
Wimbledon Village Courtyard Garden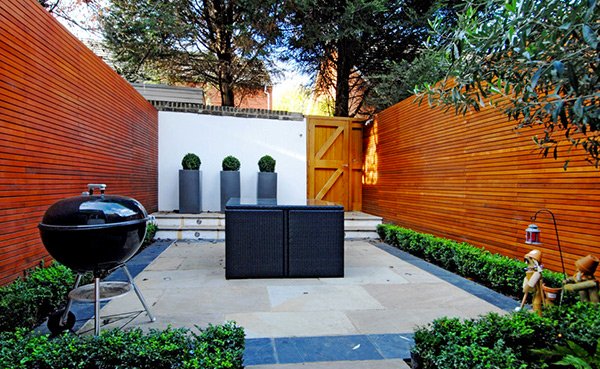 Before getting into the house, you will pass through this lovely contemporary courtyard that welcomed the guests really well.
Potts Point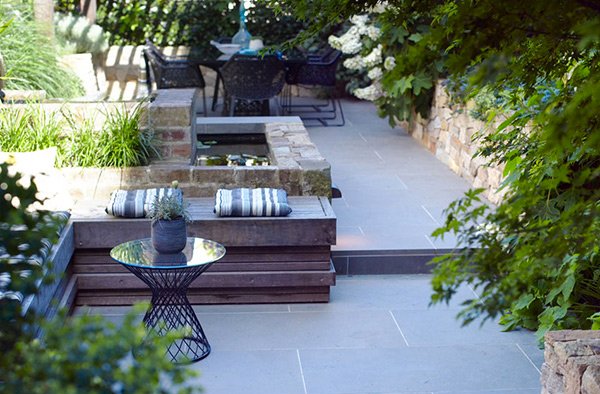 You'll never expect that the beauty you are currently seeing is not a front yard or a backyard but it is located on top of a garage. Nevertheless, it looked totally lovely especially with seating areas in it.
Modern Courtyard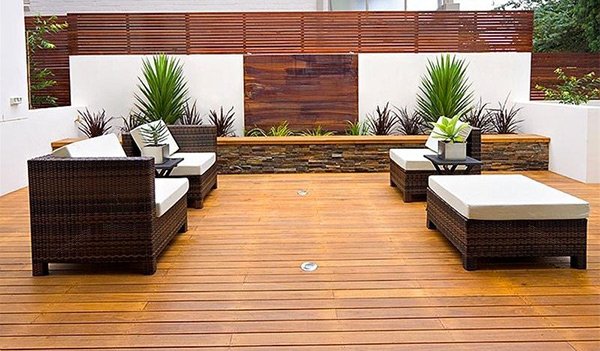 Incorporating slate, timber, timber deck and water fountains, this modern courtyard sure is a beauty even when it's only medium sized.
Randwick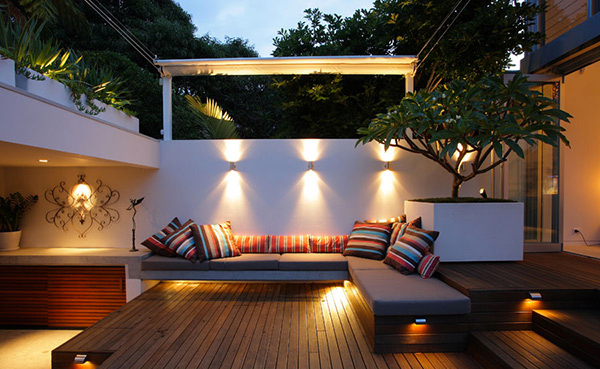 A modern courtyard garden designed for relaxation and entertainment for the entire family. It made use of timber and other amazing features making it look so sophisticated.
Chiswick Family Garden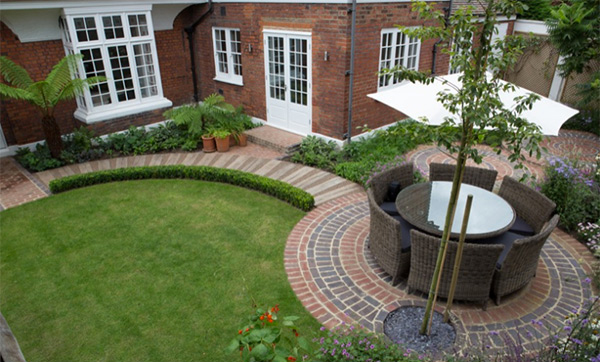 Herbaceous boarders were used for this contemporary garden, giving it a rural feel.
Courtyards sure are lovely and could be a great place to stay in when you want some private relaxation and when you want to get in touch with nature. Having a courtyard in your own home could give you a satisfaction one always look for especially when you live near the urban life. With the modern and contemporary courtyards you have seen above, this shows that you can add a courtyard wherever your location is. If you are currently thinking of having your own garden, you can also get more inspiration by looking into our list of modern gardens. This can be incorporated with your courtyard.