15 Modern Front Yard Landscape Ideas
Not all homes are blessed to have a front yard – some would merely have a small setback from the road. So if you have one, make good use of it. Have a good landscape design to make it appear stunning and welcoming.
Aside from plants and other landscape features, you can also add a pool, a cabana, or a pergola – whatever that you have in mind and would fit in your area can be great.
But with the modern trends these days, landscaping also toned down a bit. Instead of placing so many flowering plants and stones on the front yards, it had a minimal approach.
We will show you what we are talking about in the pictures below. Scroll down and try to observe how a modern front yard landscape is done.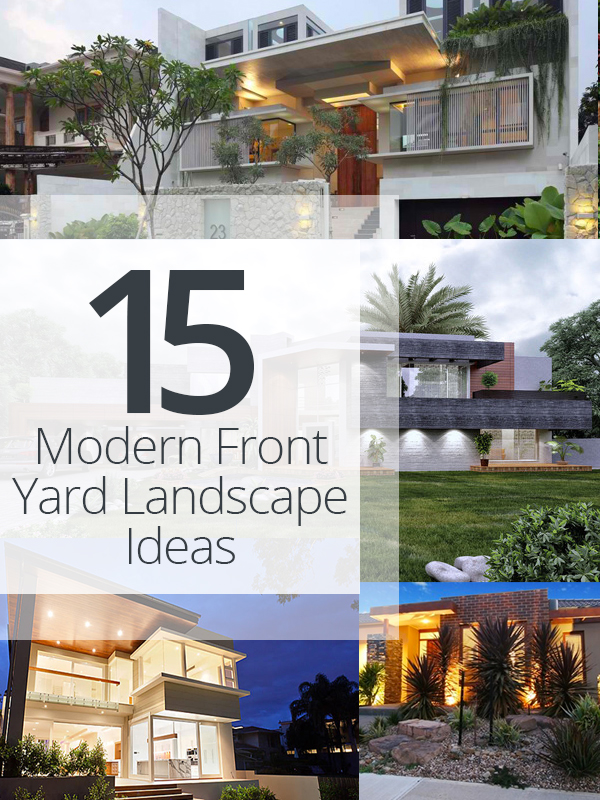 Modern Front Yard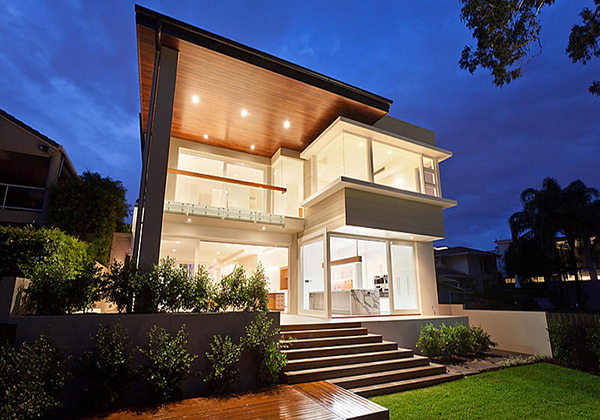 Isn't this set stunning? The combination of the wooden patio and the green lawn looks dashing and so modern.
Modern Desert Front Yard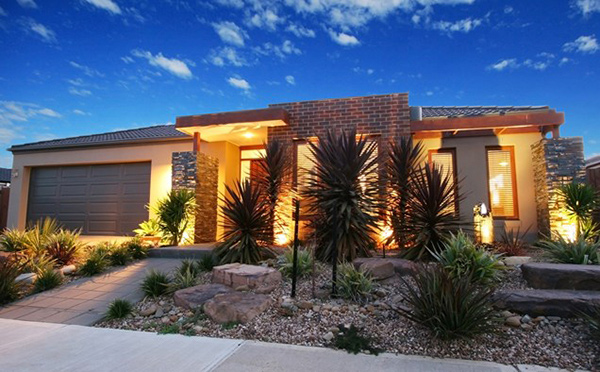 A desert themed front yard landscape that fits to the design of the house. Designs like this are common for modern styles.
Tigertail Front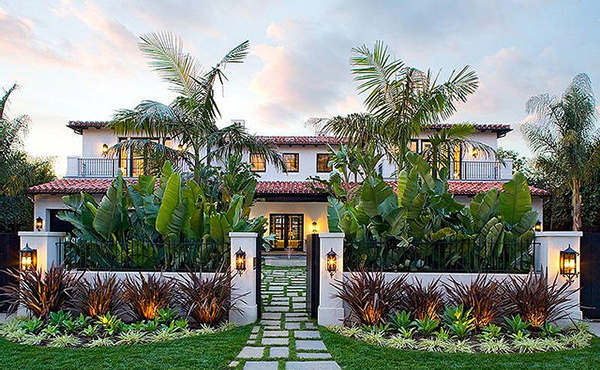 The landscape used curbing to add appeal to its front yard. It also had equal distribution of plants on both sides to create a symmetric look.
Allandale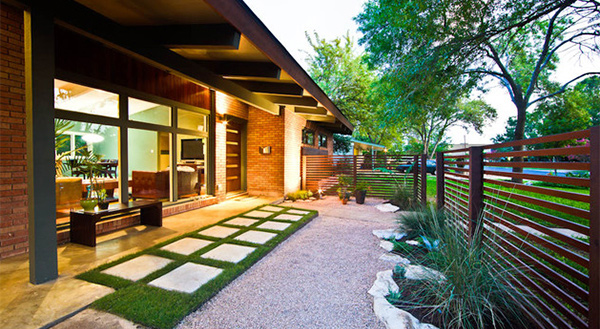 The lights add to the beauty of the front yard even it is has a simple landscape highlighted by the white stones.
Lagoon House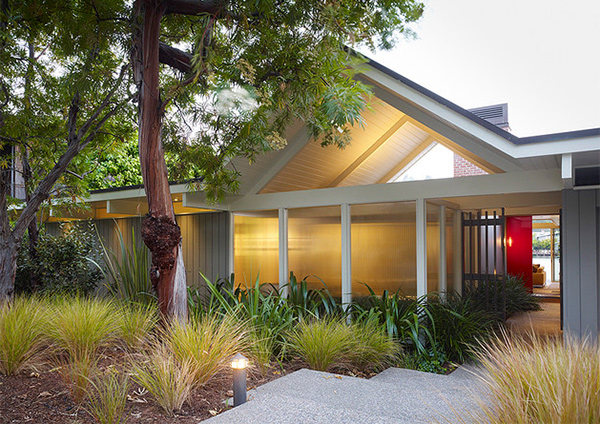 This is what we call natural landscaping where the designers adopted the natural environment and just added hardscapes into it.
Black House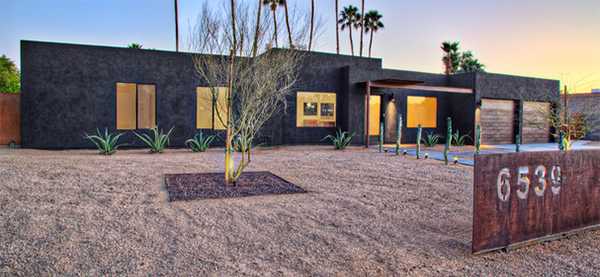 Another front yard with a desert theme. You can see that it looks really nice with the black house.
Faisalabad Modern House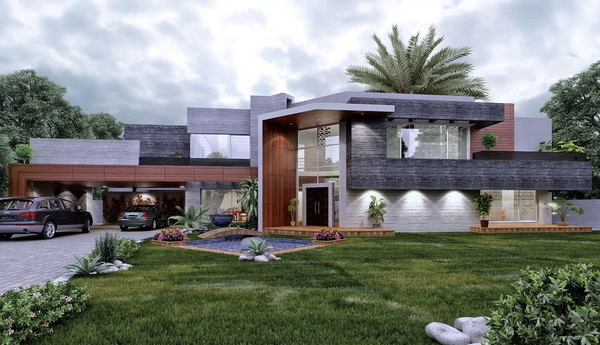 A modern home with some contemporary touches looks more inviting with the wide lawn at the front.
Concrete House II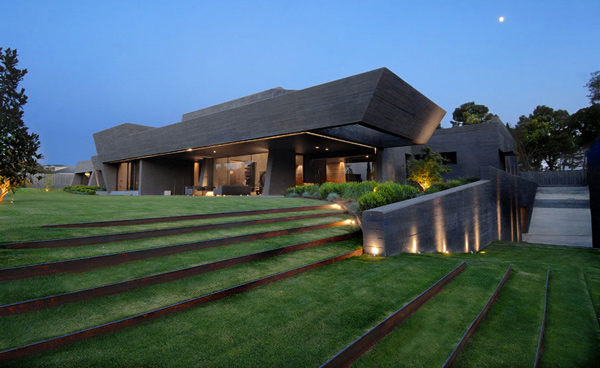 A house that impressed the world through its modern design. The landscape used terraces because of its typography and it looked lovely with the greens and lightings on it.
House in Chisinau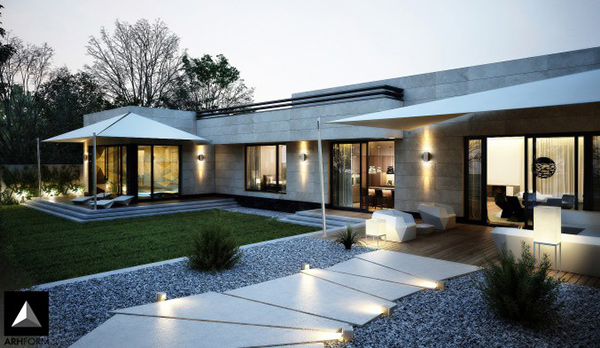 Stepping stones with lights are one good way to give a yard some life. The design is modern and minimal yet stunning!
Static House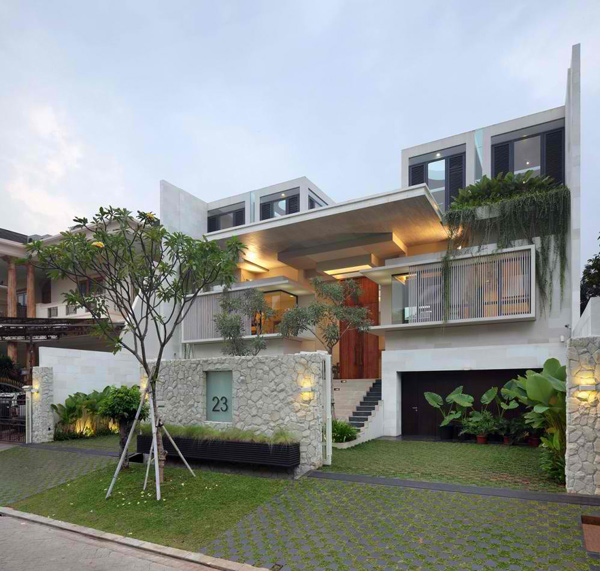 One modern home that has sleek lines in it. Notice the use of stones for the wall fence and how they worked on the ground and the planters.
International Style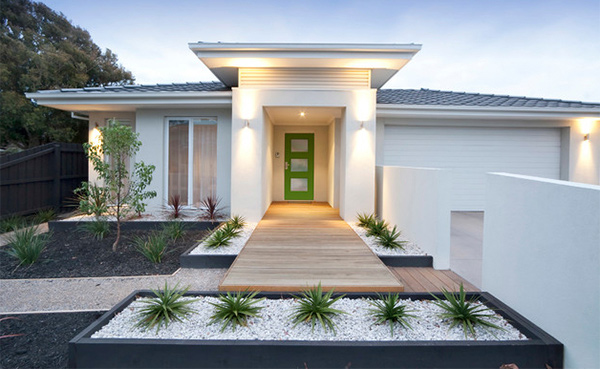 Even a small front yard could look beautiful merely by placing planters on it and a dramatic wooden bridge.
The Wave House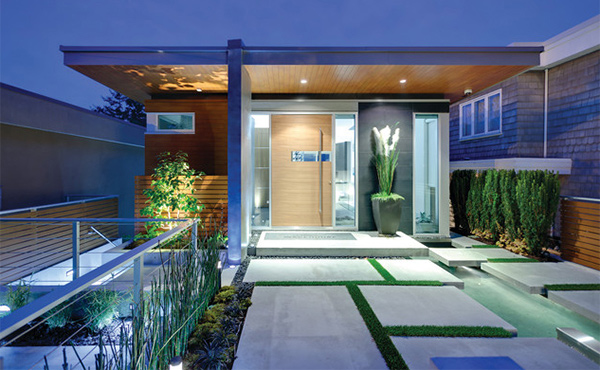 Walkway that seems to float in water- a clever design for a front yard!
Dutchess County Contemporary Barn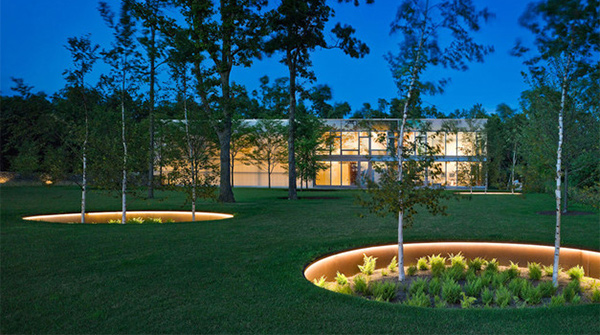 Steel rings were used to create wells around the trees with some added up lights. Isn't this cool?
Sarasota, FL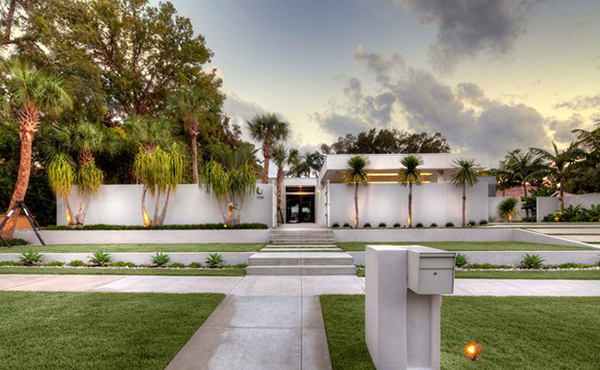 The front lawn was treated like a modern paradise using concrete and ground cover. Some trees also added to the drama as well as some outdoor lighting.
River House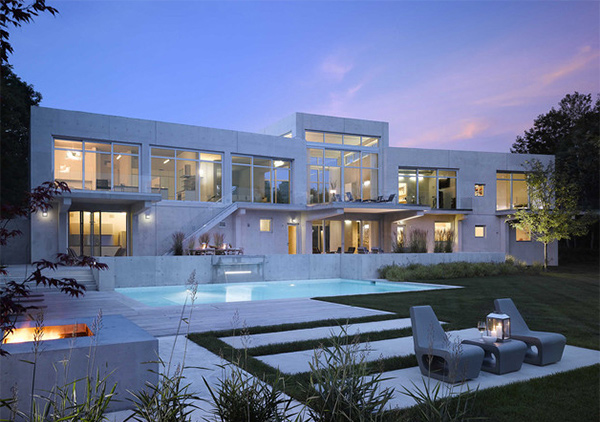 A patio and a pool on the front yard is one way to create a serene environment.
We are certain that you loved the above collection. Adding some plants and other landscape features to a modern home can be one way to add appeal to its exterior. It can also seem to invite guests in and would also make you love to go home all the time! You can always add some landscape lighting in order to make it appear even more livelier and dramatic.