15 Traditional Courtyard Gardens
Even before modern design became a trend, there were already various gardens in homes.
Actually, gardens had always been a part of home design. But before, they stick merely on the arrangement of plants and usage of stones. There are also additions of outdoor furniture, fountains, and other features. The design of traditional gardens is quite different from the ones that we see now.
Today, we will give you pictures of courtyard gardens with traditional designs.
Try to observe the common elements of these courtyard gardens. You will be able to notice that there are more plants in these gardens that the modern ones.
Scroll down and check out 15 traditional courtyard gardens we have collated for you:
Bunny Run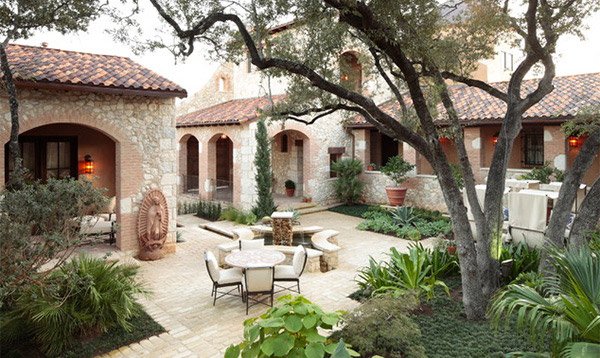 A courtyard garden with multi-color clay tiles, brick and stone designed with a traditional approach.
Lush Garden Retreat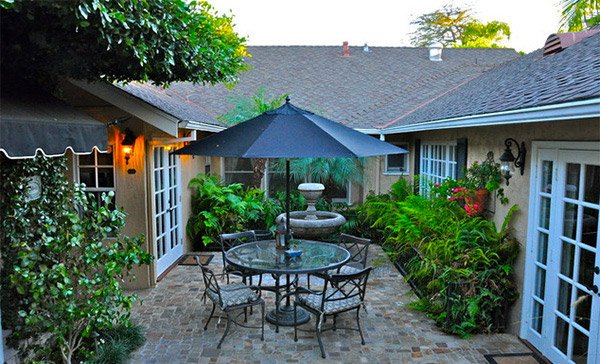 This area once had a poor landscape but when it was turned into a courtyard, it looked lovely and cozy to relax in.
Seasonal Planting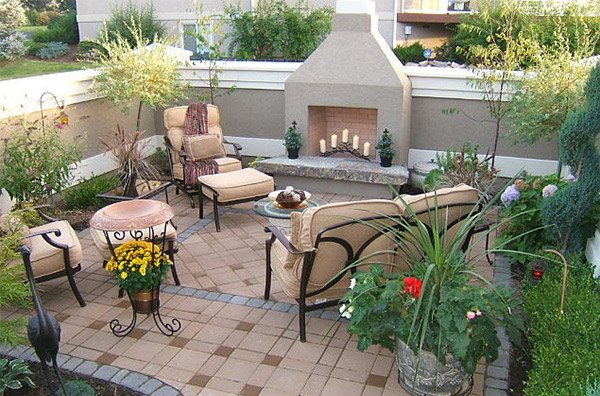 A classic courtyard with outdoor furniture that completes it classic look but also added beauty to this area with stone flooring.
Courtyard 4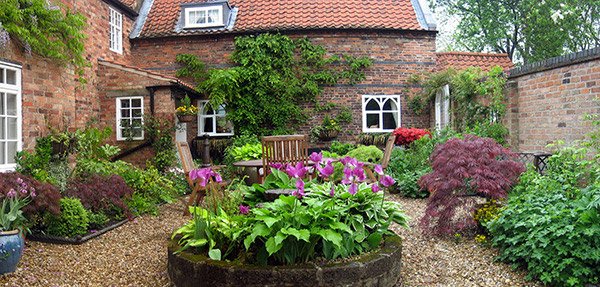 One look at this place will remind you of an old home. Well, this really is an old home with a traditional courtyard filled with flowers.
Camelback Mountain Villas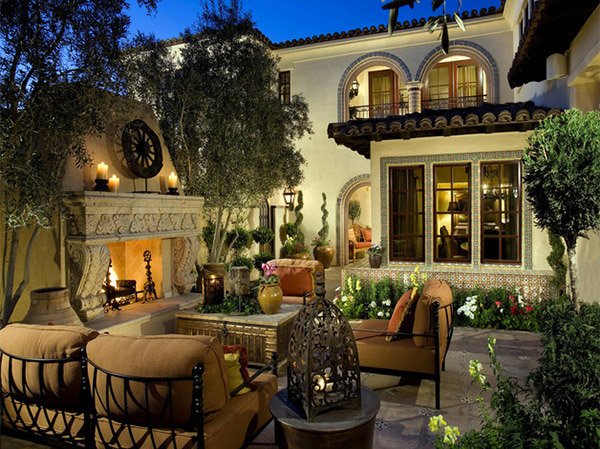 You can really sense luxury in this house because the courtyard itself is a stunning place for the homeowners to stay in with beautiful furniture and a fireplace in intricate moldings.
Mosen Residence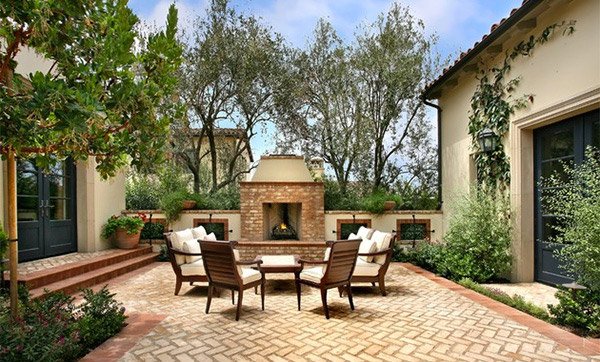 The pavers for this courtyard were arranged artistically, giving it a creative look for an outdoor space.
Private Residence II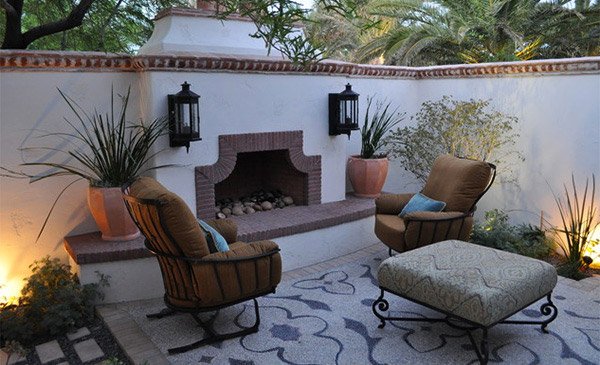 A small courtyard can also look good if the setup is as cozy as this. Decorative flooring with stones around the place and lighting for the plants creates a good space for privacy.
Mediterranean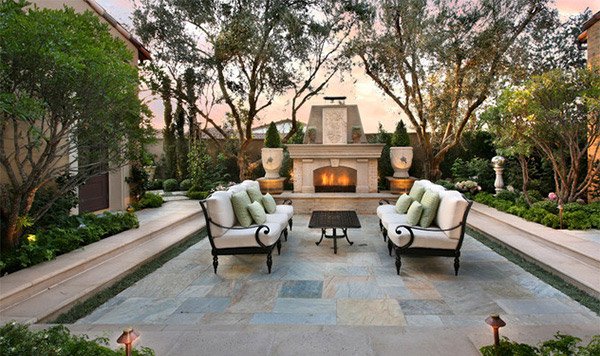 The fireplace is the focal point of this courtyard but the seats are also a head turner! The surrounding plants were placed so well that the area looks neat even if there are numerous plants in it.
Planters Various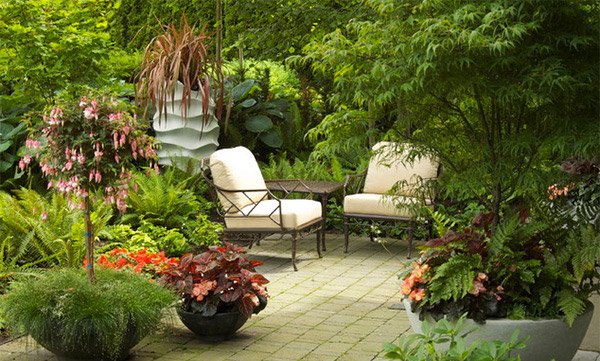 A small courtyard was made beautiful with fuchsia, begonia, phormium and other plants around it. The sculptural planter in white added a beautiful accent to the place.
110 Golden Bear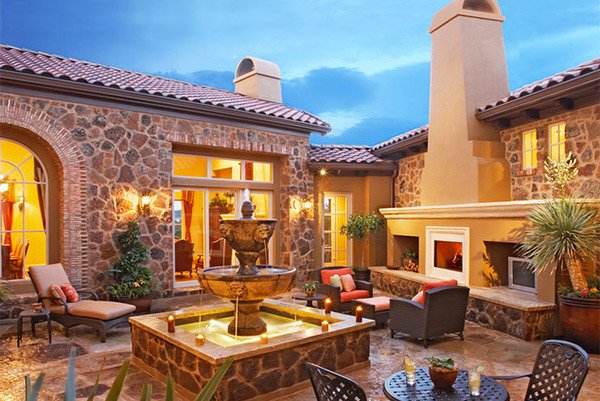 Stones everywhere! But look at this space! It certainly looked lovely with the fireplace and fountain in it.
Val Verde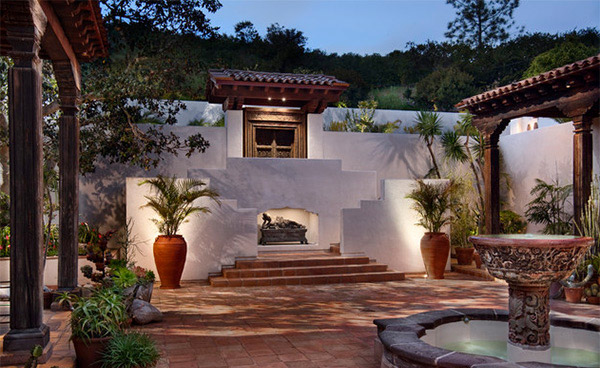 A fountain and pergola were placed in this courtyard to give it a homey feel even in the outdoors.
Bunny Run Landscape
Notice the small seating area beside tree that looks so romantic. This space is well designed that it appears stunning even during the night.
Buffalo Valley Residence
A covered courtyard can also be one good place to relax and unwind. This one had greens in it which seemingly mixed with the plants scattered in the area.
Eads Residence Landscaping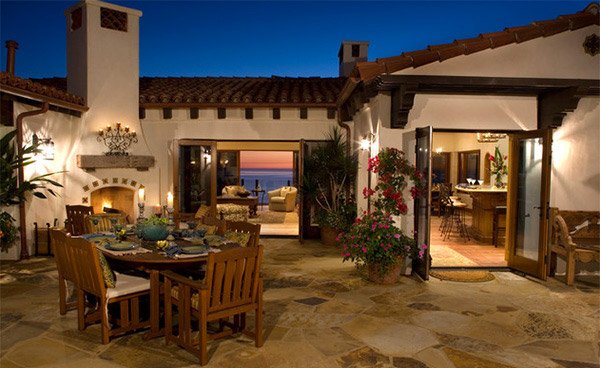 A romantic dinner in this courtyard could be something anyone would wish for. The wooden furniture matches well with the house design as well as the stone flooring.
Simple Courtyard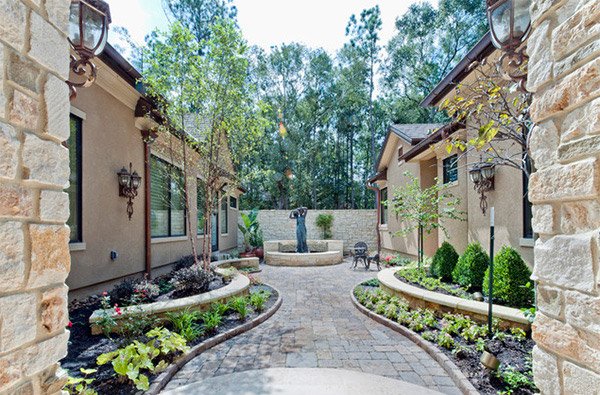 Stones were used for the planters and the pavement. What's unique for this courtyard is the usage of curves.
Well, this collection of courtyards sure looked totally traditional especially with the arrangement of plants around the area and the usage of stones. But if you want a courtyard with modern touch, check out our list of modern contemporary courtyard gardens that added a touch of nature in urban areas.