17 Parched Desert Landscaping Ideas
Hearing the word desert would bring your minds into a world of sand dunes and cactus. It will give you a picture of what we always see when we were still kids – genies, Arabian knights and princesses, flying carpets, mirage, camels, and an endless view of fine yellowish sands. That is the kind of desert known to most of us. It appears parched and dry, but there is some beauty in it – a beauty that can be equated to an Arabian Desert princess. But we are not featuring princesses here.
Rather, you will be taken to a list of images showing various applications of desert landscaping.
Man's creativity had brought in the desert even on wet lands. It could be incorporated in modern landscaping by using sand, stones, and desert plants – most of them are merely green or would look dry. This kind of landscaping is suitable to modern home designs that try to achieve a minimalistic look even in its exterior.
Today, we will take you to different home locations that applied desert landscaping in their yards and even for their pool landscapes.
Rancho Nuevo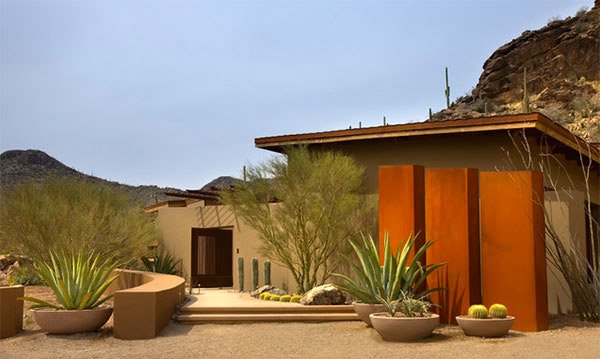 A striking landscape with a tree that cast twisting shadows on the smooth stucco at its back. The trio rusted steel in ascending heights add drama to the look as well as the plants nested on bowl-like concrete planters.
Pass Residence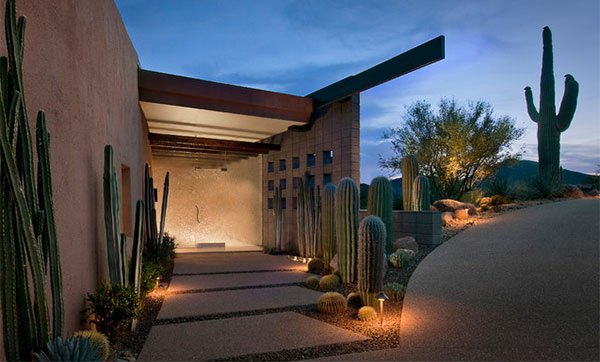 Staggered stepping stones surrounded by dry stones and cactus welcomes guest to the Pass Residence.
Mediterranean Exterior Phoenix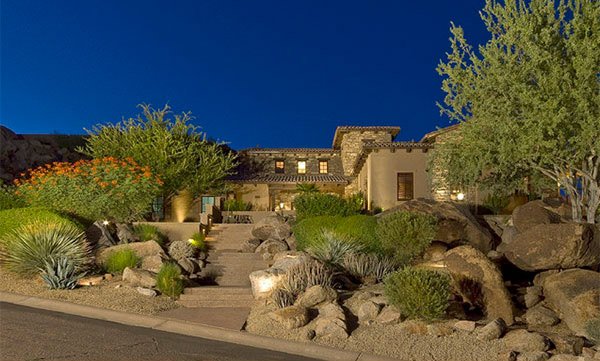 The hilly topography seemingly bring this Mediterranean house into a pedestal as it is adorned with a desert themed landscape at the front area.
Private Residence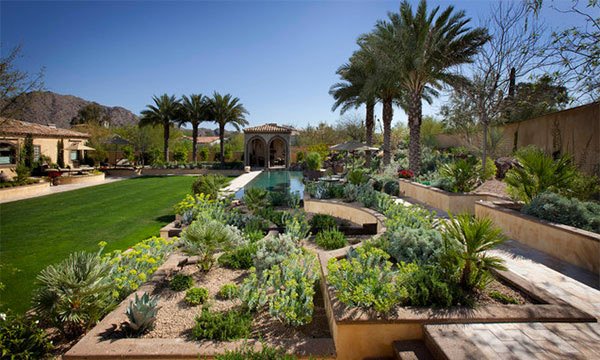 Using plants with more greens and yellow suited to the desert landscape. The addition of light brown stones around the plants give it the desert look.
Rancho Mirage Villas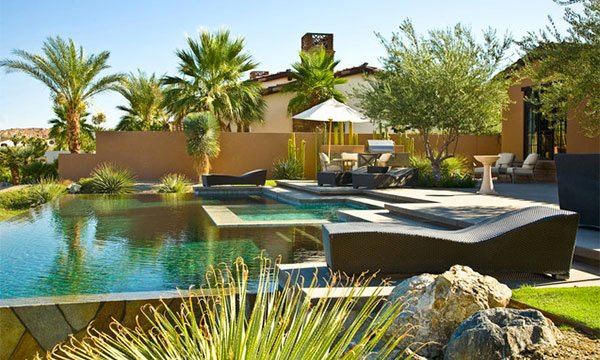 Combine wet and dry design and you will get something as stunning as this! A pool area is being landscaped with desert plants and rocks.
Peterson Architecture & Associates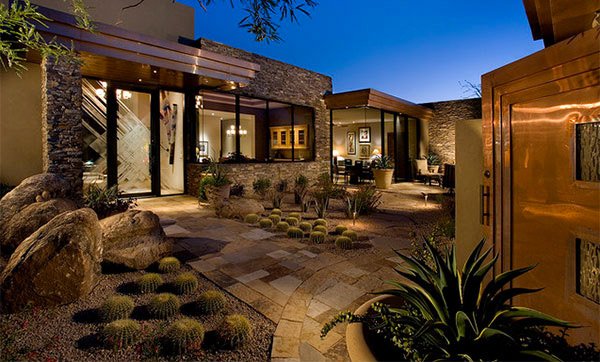 These cactus and large rocks completes the desert feel of this landscape especially when paired with the colors of its pavers.
Ritz Model Homes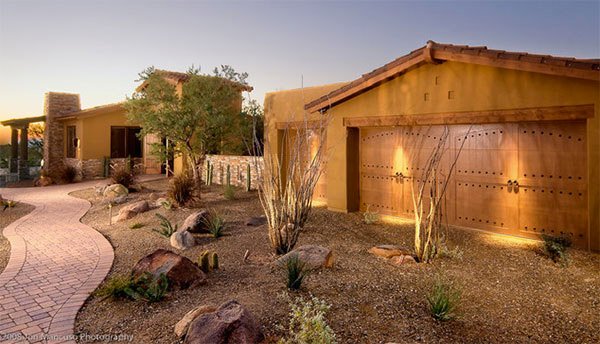 Dry and simple – this is what you can see in this landscape which is no doubt desert like. The lighting gives more life to it.
Austin House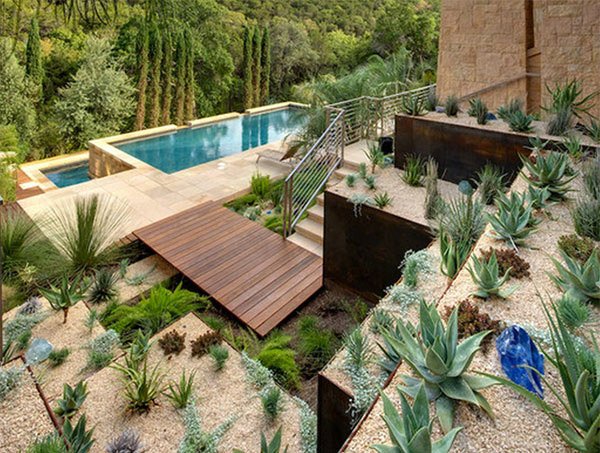 The swimming pool is an attractive sight in this yard. The desert landscaping on its terraces even gives more highlight to the pool.
The Brown Residence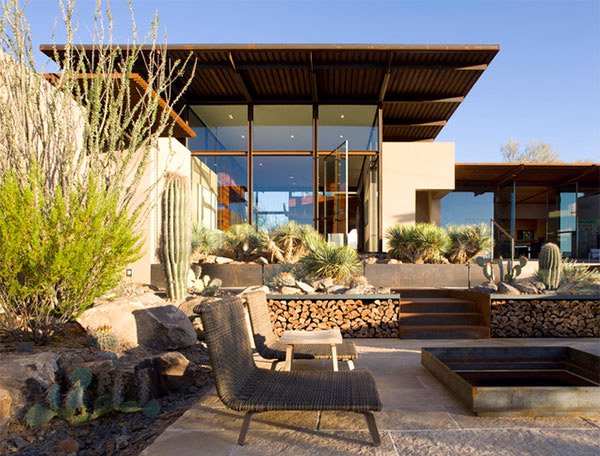 If you get the chance to see more of the house, you will surely admire its design. With a lovely home paired with this kind of landscaping, the house pops out even more!
Villa Retreat in The Boulders Resort Community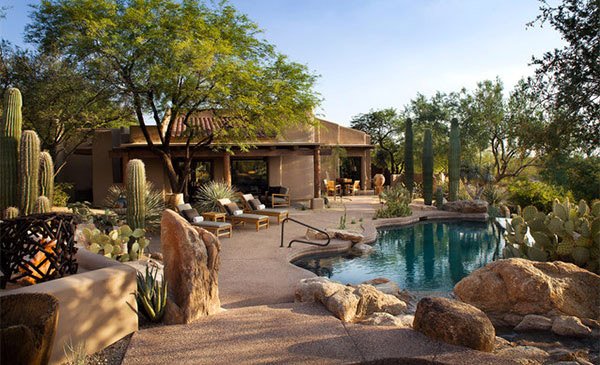 Another pool area with desert themed landscaping. The placement of plants and rocks make the pool appear like a natural body of water or maybe even a mirage since it is surrounded by cactus.
Sefcovic Residence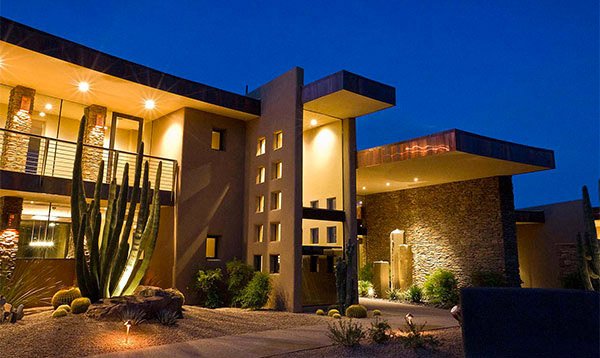 Another lovely home design that we would wish is our own! Draw your eyes to the desert landscaping on its front area that is being highlighted with the lights.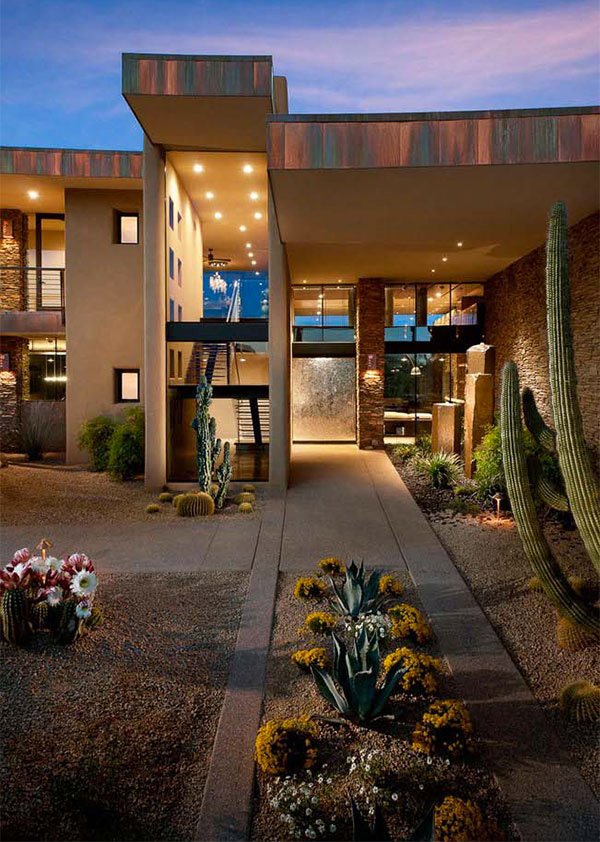 We wanted to show you a closer view of the desert landscaping in the Sefcovic Residence.
Atkinson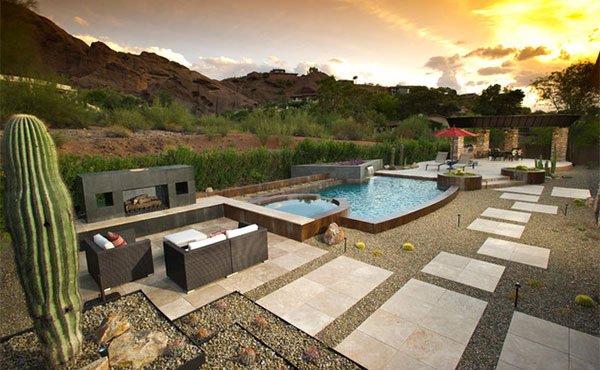 With the sun on the background, this setting appeared more dramatic. But one look at it will send the message of being dry with stones around the walkways and some desert plants on it.
9290 E Thompson Peak Parkway #150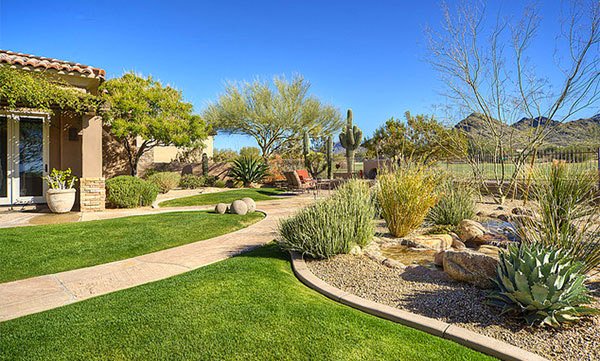 Desert plants are everywhere! Like the previous ones, it also covered soil with stones to get a desert appeal.
Outdoor Spaces Denver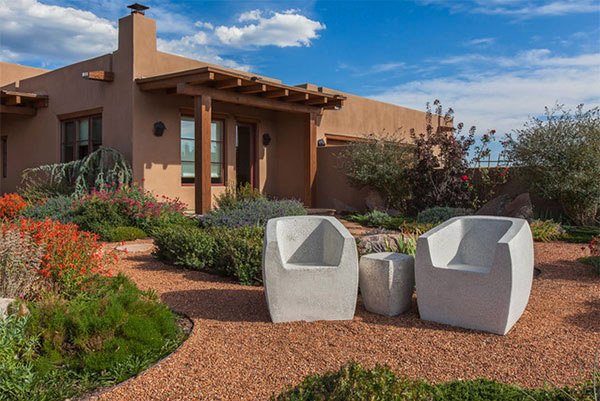 This home leads guests to its entrance with a dry soil surrounded by greens and some pops of colors from its flowers.
Grounded – Modern Landscape Architecture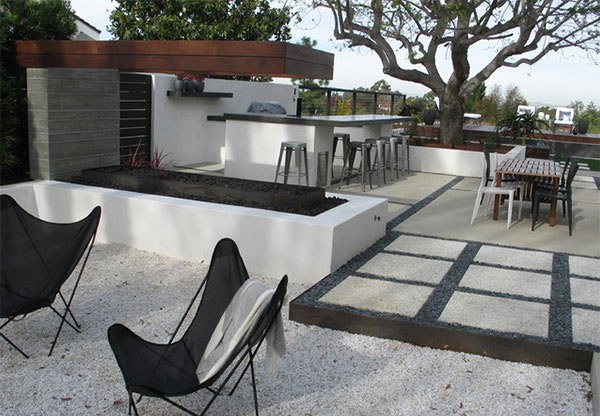 We are not certain of the type of sand it used here but it sure looks beautiful in white which also matched well with the patio's colors.
Levin Residence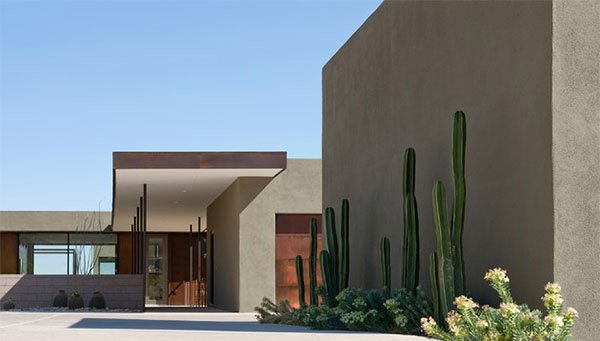 Some cactus plants guards this concrete wall here and invites you to explore more of its interior and its garden.
Vegas Residence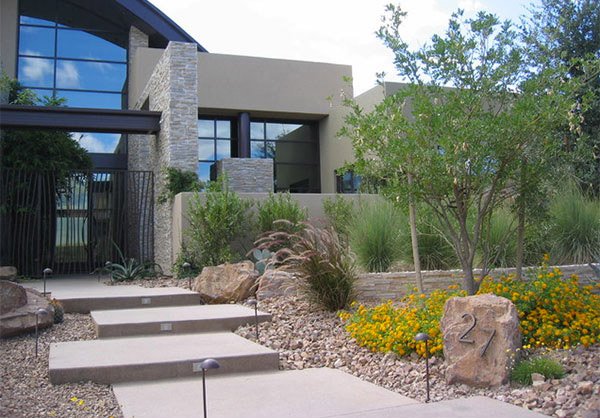 Gravel around the plants creates a desert landscape style to this front yard.
As you can see, using desert landscaping isn't that hard at all. It's merely adding some cactus or other desert plants into your yard. Cover your soil with stones or gravel then you will magically get a desert like surrounding. It is indeed easier like how instant a genie can give you want you wish for! One advantage of desert landscaping is its low maintenance. Another advantage is that it is simple and minimal. Want more landscaping ideas? Why don't you look into modern landscaping and some water gardens for more inspiration.