25 Relaxing Mid-Century Outdoor Spaces
Want to have a mid-century outdoor area? Here are some inspiration for you.
Apart from the interior, we also want to have a space outdoors were we can rest and spend some time with nature around us. It would indeed be nice to have another area where you can bond with your family or even entertain guests. It will no doubt make them feel more relaxed and it will also be a nice place for them to de-stress.
We have collated images of various outdoor areas already and we have another list for you to check for more inspiration. This time, we have a list of mid-century outdoor spaces for you to get some ideas for your own space.
It is actually just a matter of good planning and the variety of furniture design that you can use in it. Using simple furniture is already enough and then see to it that you do well with the arrangement and choices of plants, stones and others. Don't forget to add a fire pit or a fire place to bring warmth to the space.
So, here are 25 Mid-Century outdoor spaces for your inspiration.
1. The Colony House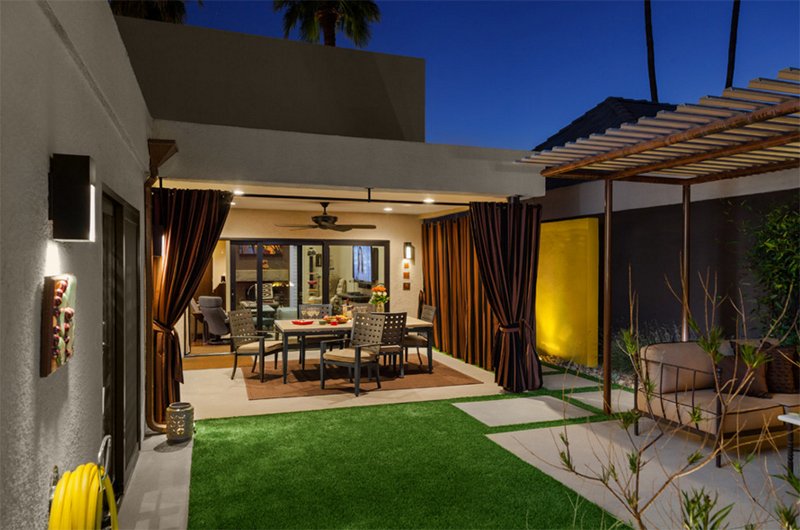 This is a gorgeous outdoor space with a green lawn and concrete walkways. I also like how the curtains were added in this area too.
2. A Mid-Century Marvel Revived in Long Beach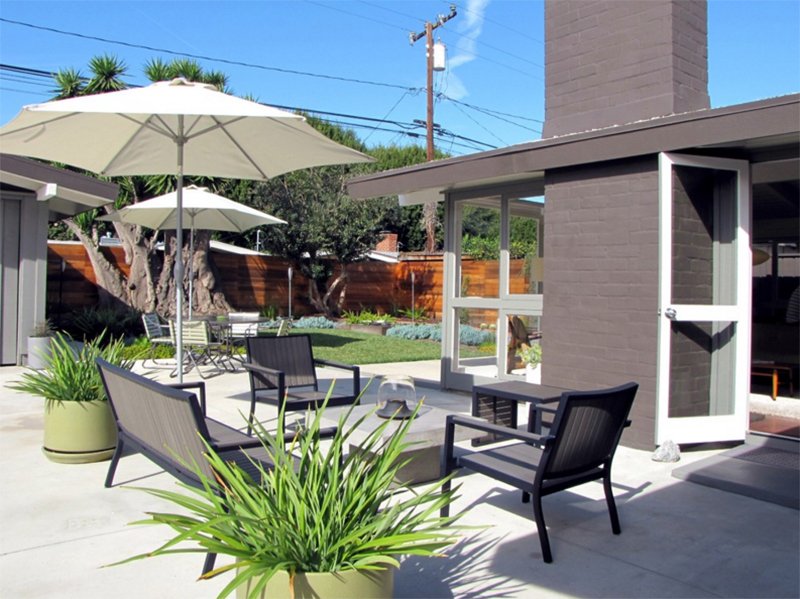 This area has gray outdoor furniture that looks nice against a wall painted in Benjamin Moore Amherst Gray siding with Night Horizon on the fascia, brick fireplace and block wall.
3. Midcentury Modern San Diego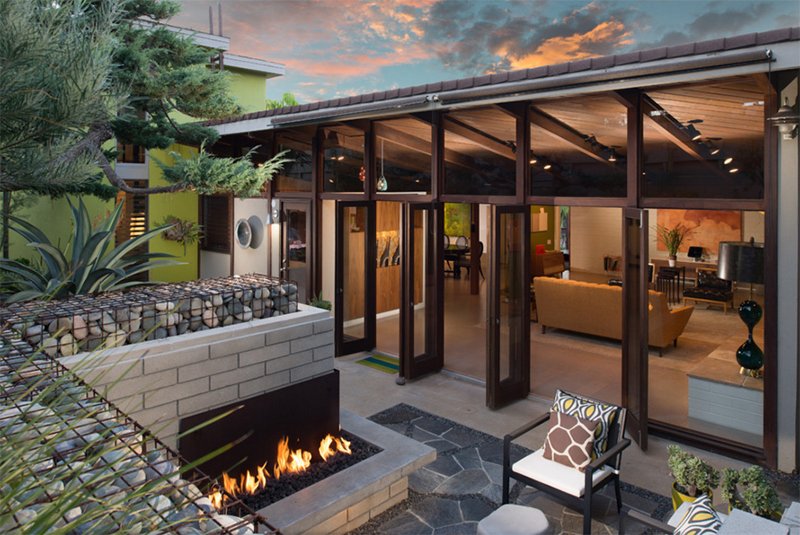 Above the brick fireplace is an artistic looking design with caged stones. It does look nice, right?
4. Reinterpreted Mid-Century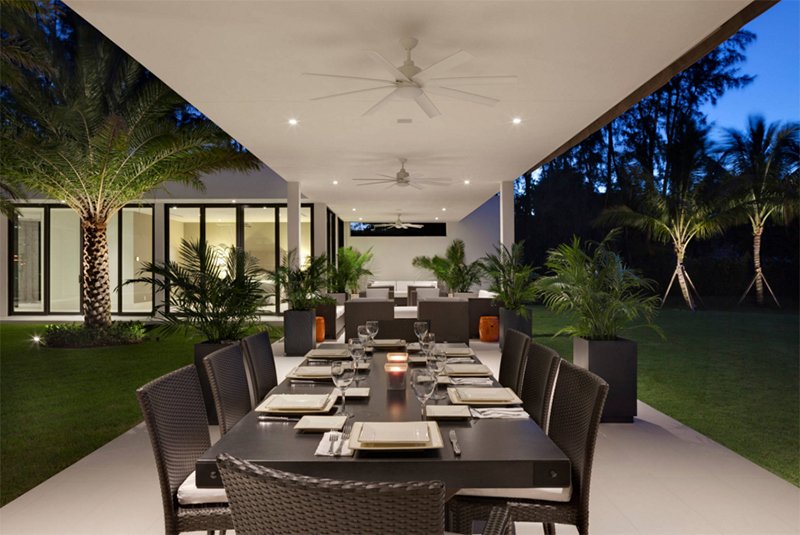 This outdoor space has wicker chairs for the dining and living areas which looks gorgeous against the white colors of the flooring and ceiling as well as the green lawn.
5. Neo-Prairie Style Parade Home
A great simple outdoor that looks very relaxing. The bronze color match with the windows.
6. Mid-Century Modern Renovation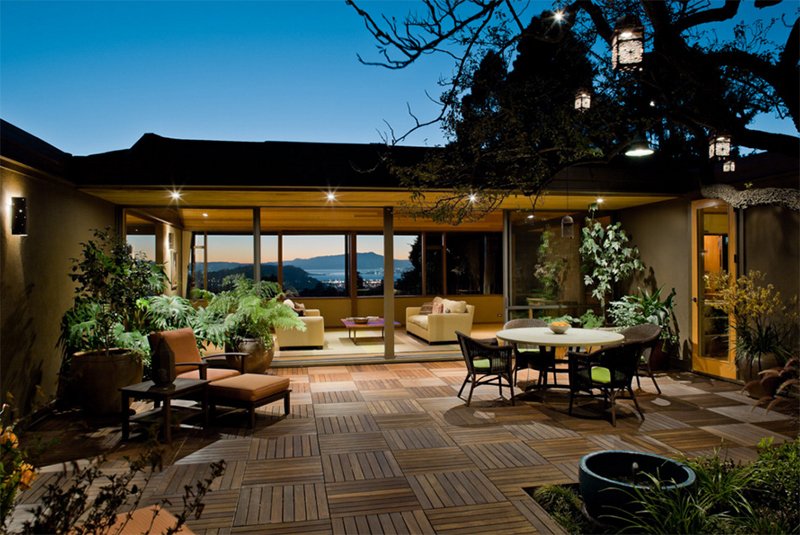 What I like about this space is the flooring which is arranged in a creative manner. Isn't this a romantic space with all the plants and dramatic lights around it?
7. Midcentury Riviera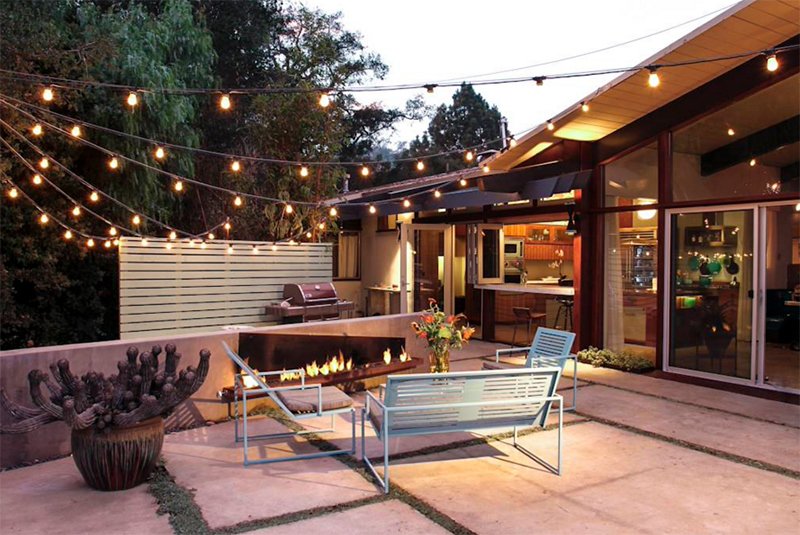 Who said string lights are just for holiday decors? You can also use it to add drama to your outdoor space just like this.
8. Mid-Century Modern Piedmont Residence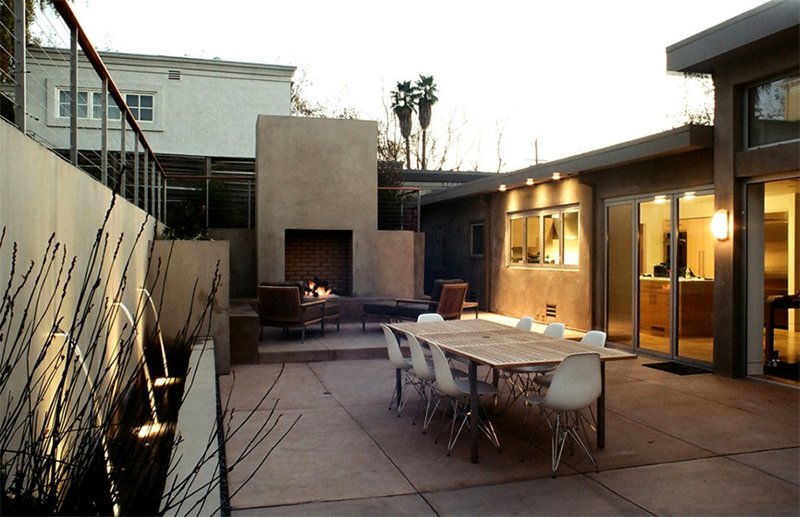 You won't believe that this was once the ugliest house in the block. After its transformation, it was named Winner of Piedmont's Best Contemporary Remodel award.
9. Madison Park Mid-Century Modern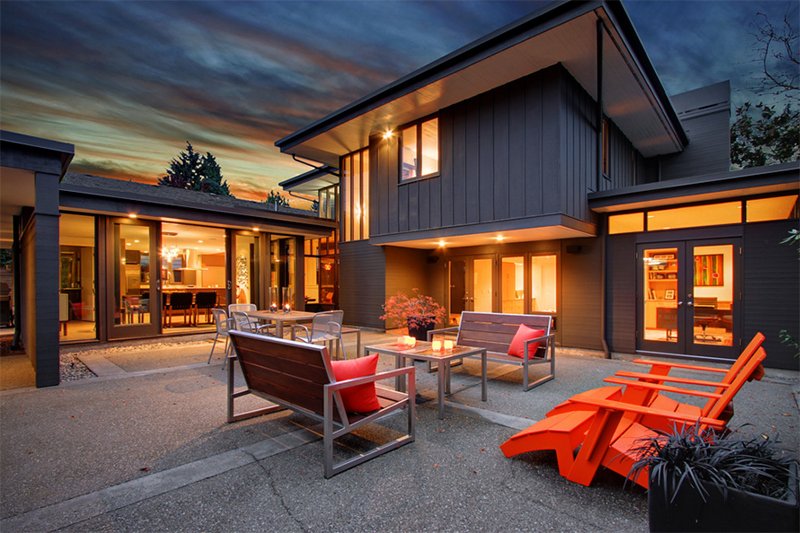 Aside from the architecture of the house, I also like the look of the outdoor area with simple furniture in it.
10. House 216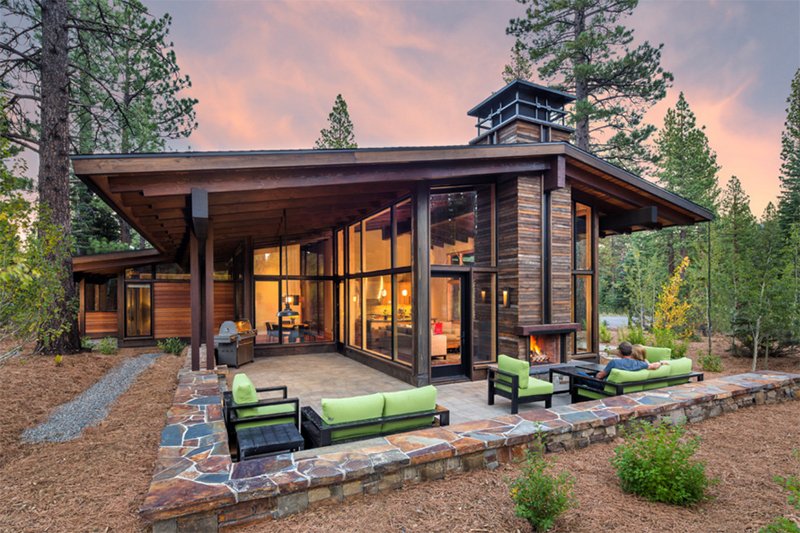 If the previous space has pops of red, this one has green colors in it that is used for its cushion.
11. Dartmouth Remodel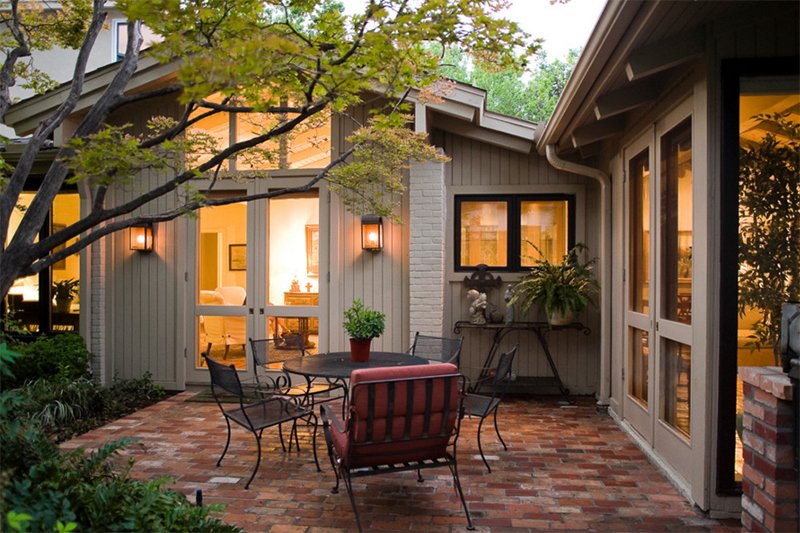 Iron dining set is added in this area with brick pavers. It does look a bit traditional but you get hints of mid-century appeal because of the house.
12. F-5 Residence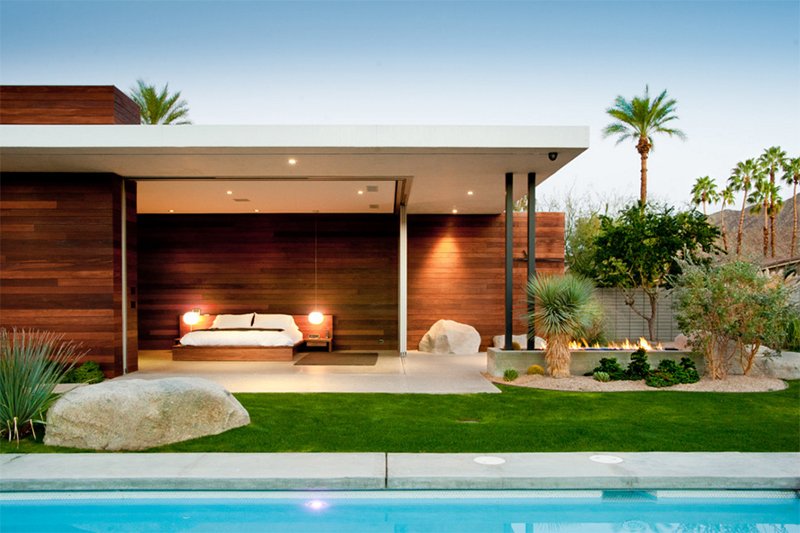 I love this! What about a bedroom that can be opened to give you a view of the pool area and surrounding landscape? It would indeed be wonderful!
13. Matt Kivlin, AIA: Mid-Century Modern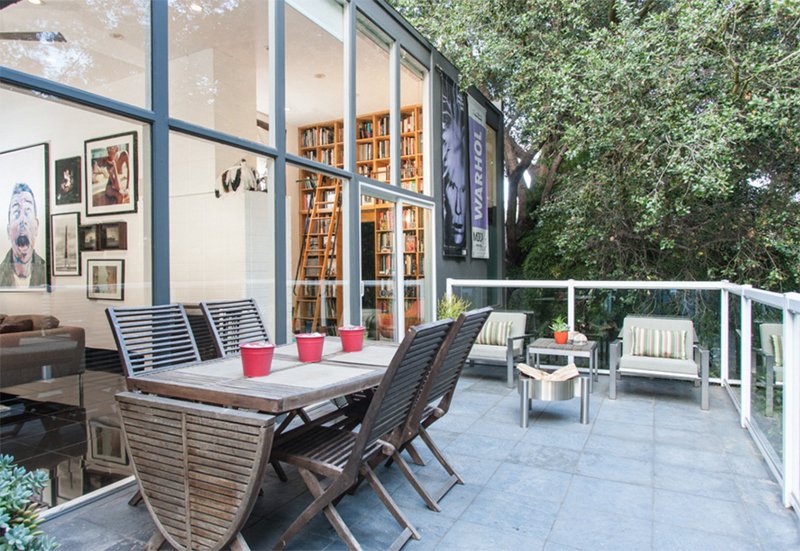 A mid-century modern deck with furniture that is made from wood and steel. The combination looks nice in here and complements with the structure of the house.
14. North Oak Canyon
A close up view of the patio that also has an outdoor kitchen and dining area. It is complete with floating grill and towel storage space as well.
15. 1305 Ranch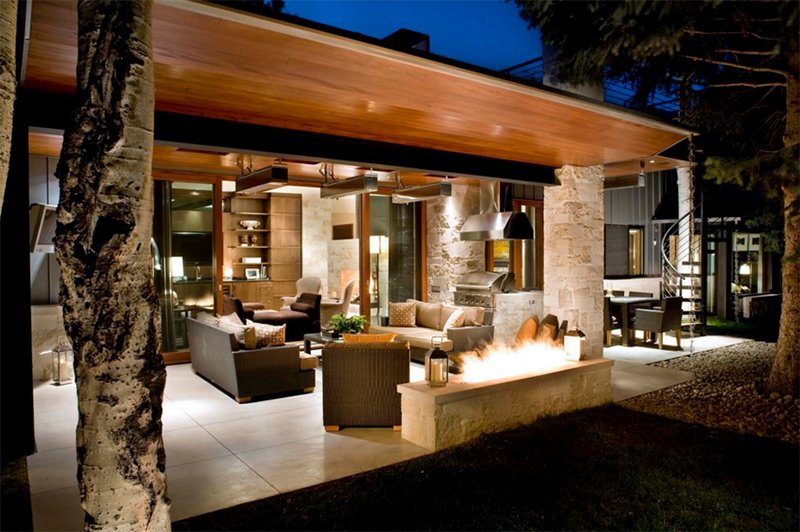 What added appeal to this space is the fire pit in it as well as the limestone bricks too.
16. Skyline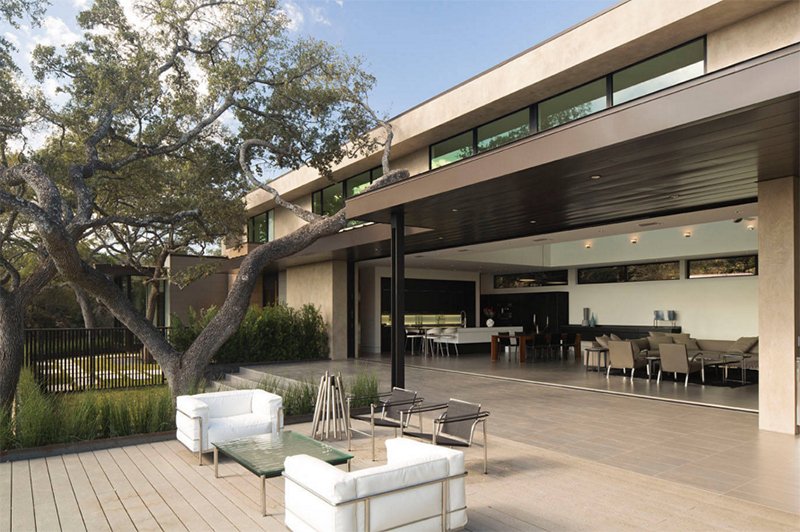 From the open living area, the outdoor space can immediately be accessed featuring white sleek furniture and some trees too that add more natural beauty to the space.
17. The Park Residence – Palm Springs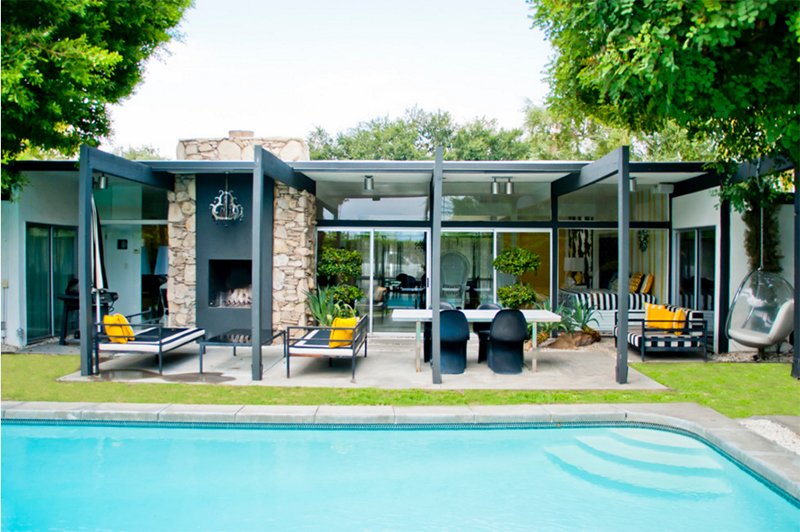 This outdoor space looks very beautiful and sleek with the extended steel from the exterior of the home. The furniture added in it are nice too in black and white colors.
18. Knollwood Remodel Exterior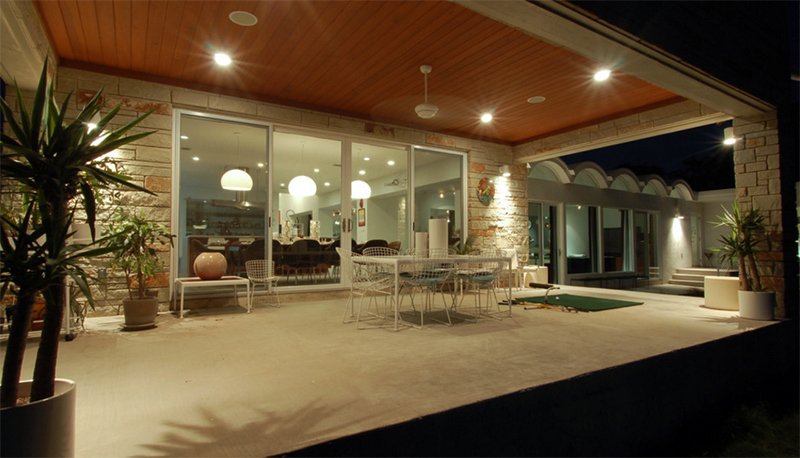 Aside from an outdoor dining area, this is also a good space to work out. Material selections for the house were chosen based on sustainable criteria to make the area "green."
19. Double Gable Eichler Remodel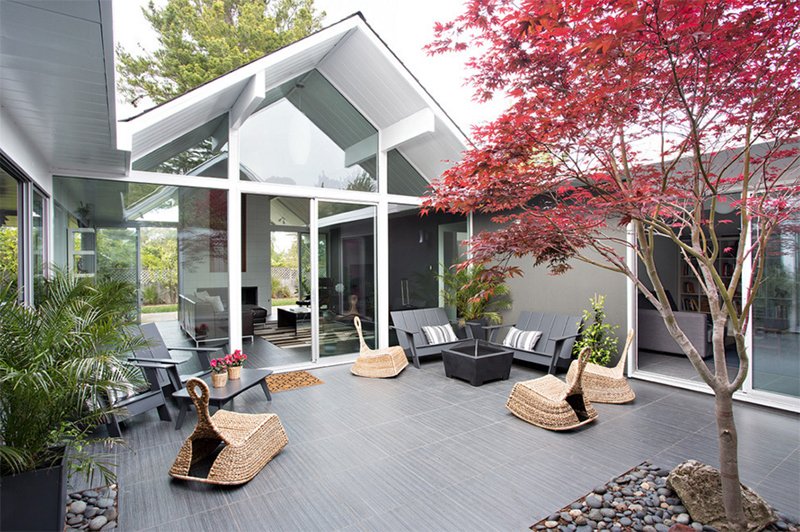 Those rocking chairs bring a distinct beauty to the area and it looks nice with the gray furniture here too.
20. The Colony House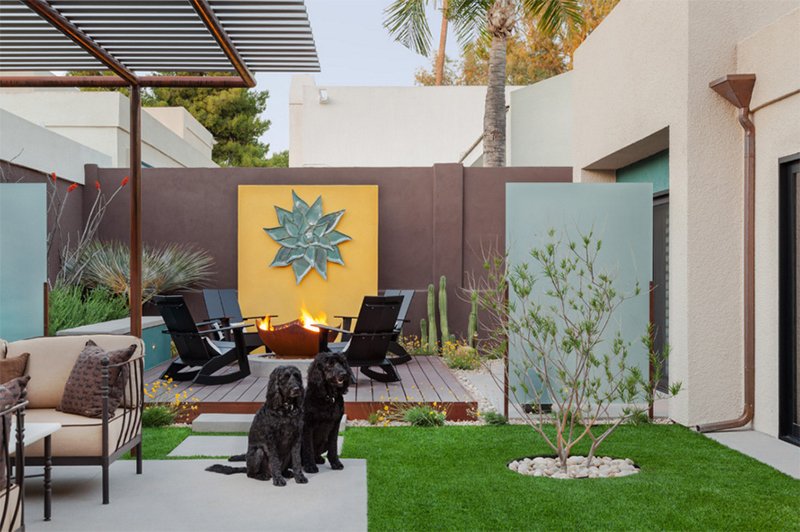 Elevating the deck with rocking chairs and a fire pit is a good idea to add different levels to the outdoor space.
21. Outdoor Entertaining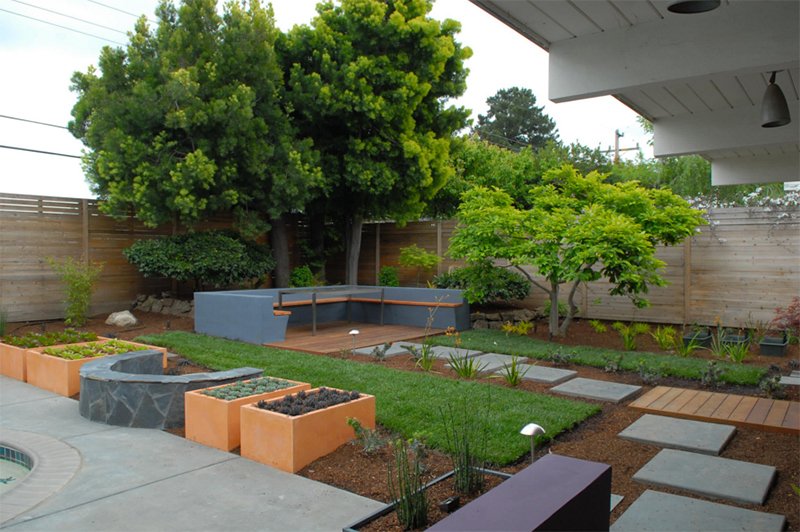 This area features a concrete wall in eggplant-colored stucco with built-in seating that creates an outdoor room for entertaining.
22. Midcentury Patio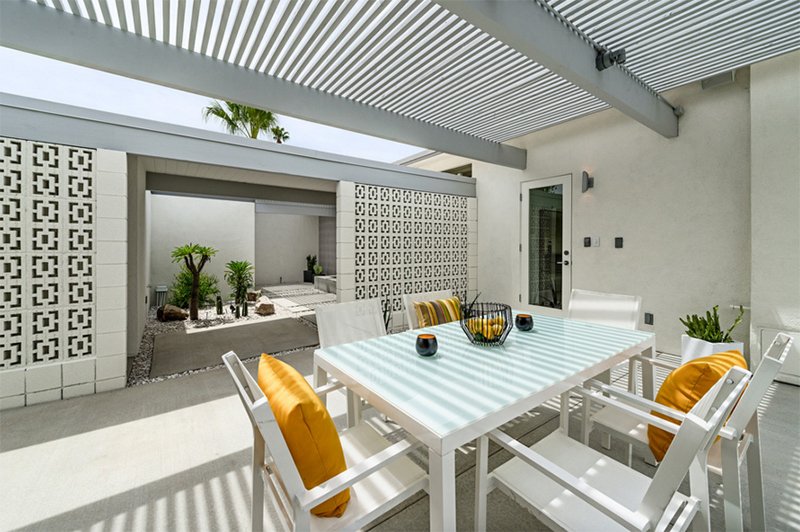 I like the look of this one with simple white colors and those lovely decorative walls too.
23. Sonoma Entry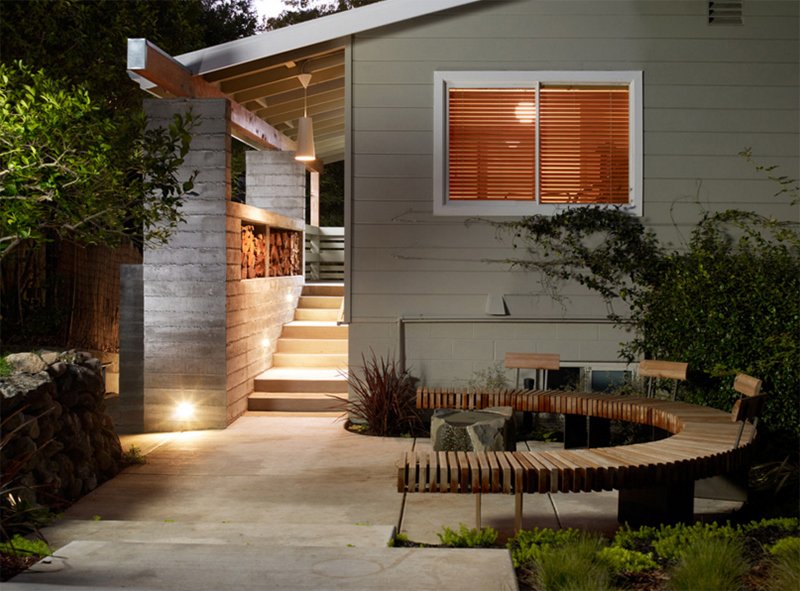 This is an entry for a mid-century home and that curved bench totally nailed the look!
24. Wurster House Addition & Renovation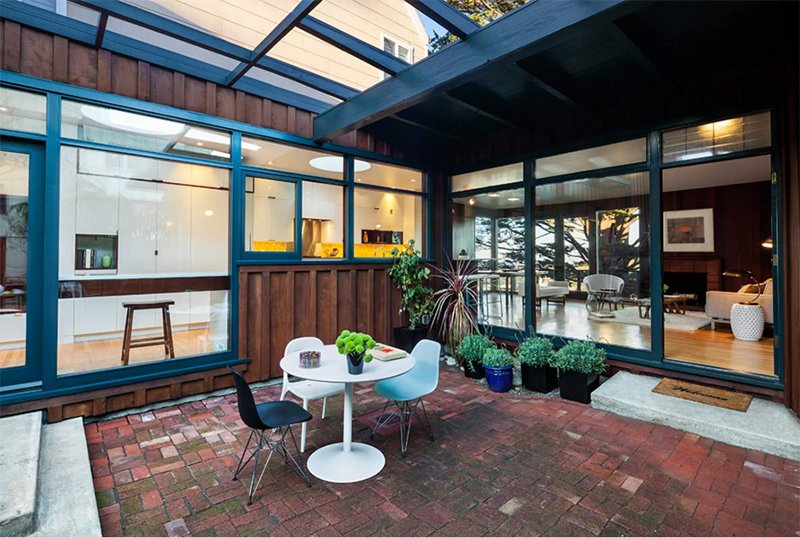 Eames plastic chairs were added to this area with mossy brick pavers on the floor.
25. Palm Springs, California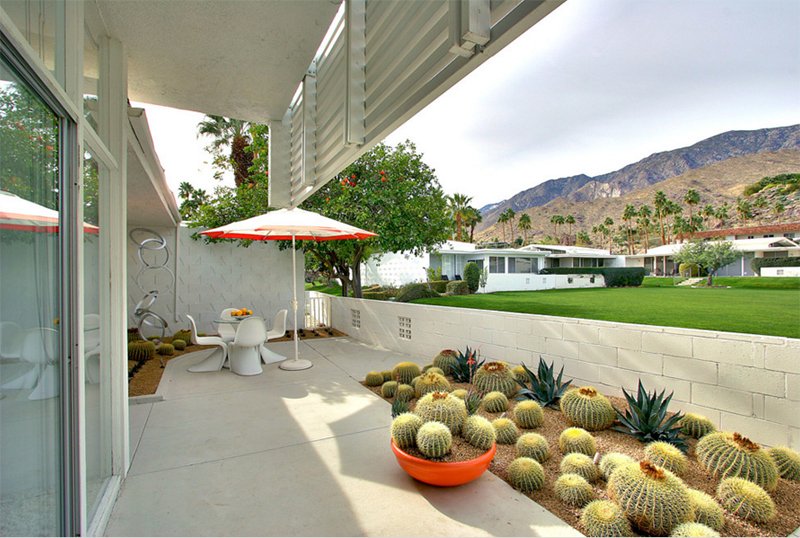 Those cacti look really nice! Looking at this made me love cactus because of how lovely they all look together.
Beautiful, right? I am sure you will love the above designs especially that most of them have a cozy and relaxing feel. Of course, it would be nice to have an outdoor area to spend some time. It would also be very relaxing too to just sit with the warmth of the fire or the coolness of the waters. And of course, listening to the leaves rustle and being caressed by the sweet breeze would give you a lovely feeling. Want to have a space like the ones above?