25 Practical Small Patio Ideas for Outdoor Relaxation
Even if you have a small space, you can add a patio!
It is always best to have a certain space in our house where we can spend time with the family or spend time alone to read, think or just relax.
This way, we don't really have to be exposed to all the entertainment and fun when all we want to do is chill and rest. There are times in our lives when we only want to listen to the rustle of the leaves or other sounds around nature while sitting and enjoying the view as well as the heat of the sun.
Yes, we can do that in our own homes by adding an outdoor space.
But what if your home isn't that spacious? Could you still add an outdoor space? Actually, yes! Because even a small area can already be turned into a patio if you really want to; you won't need an entire yard to achieve this – you just need to have it outdoors. Some even make use of their balcony or terrace.
We have collated some photos to give you inspiration and to provide you with small patio ideas for outdoor relaxation. Here we go:
1. Urban House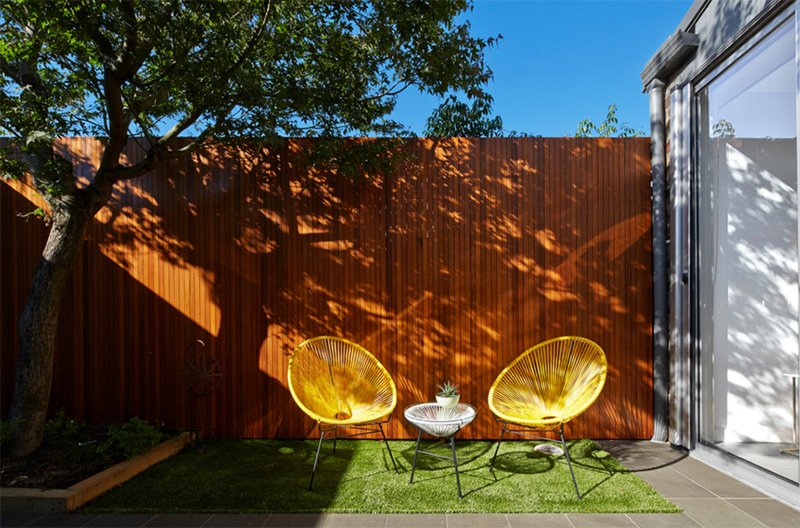 You can create a cute sun trap in your backyard by adding two lounge chairs and small table set on a patch of grass that could either be real or fake. Moving it to a nearby tree will add shade to the area.
2. San Francisco Designer Showcase 2010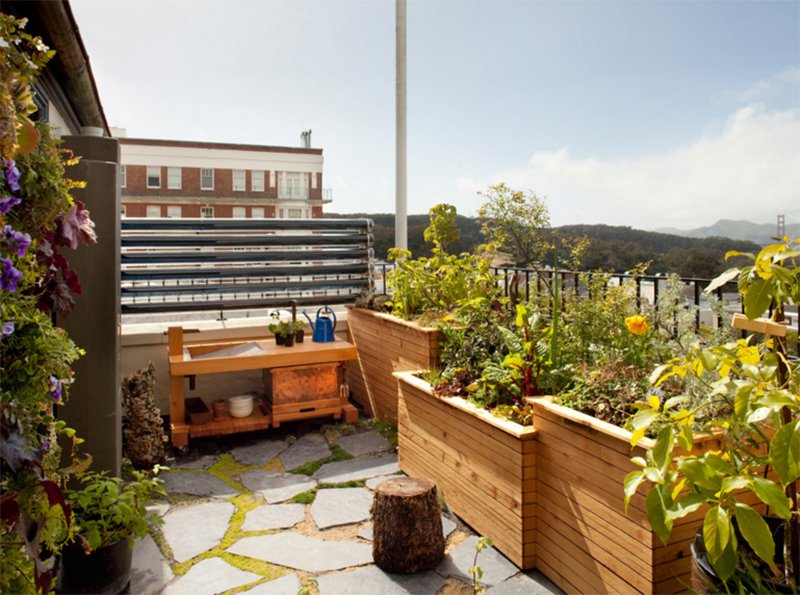 Adding some planters made of wood will also be nice so that you can have the freshness of the plants in your small patio.
3. Short St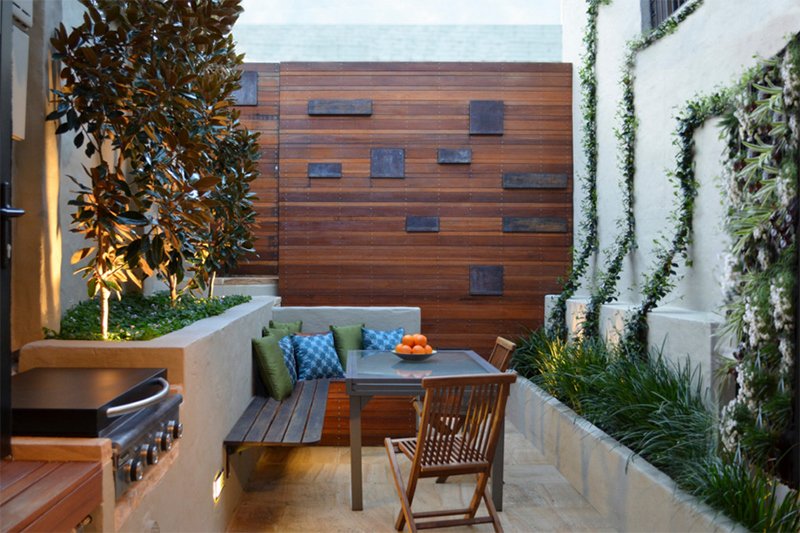 Who said you cannot add an outdoor kitchen for a small patio? Actually you can! I also notice here the built-in bench as well as that accent wall.
4. Contemporary Garden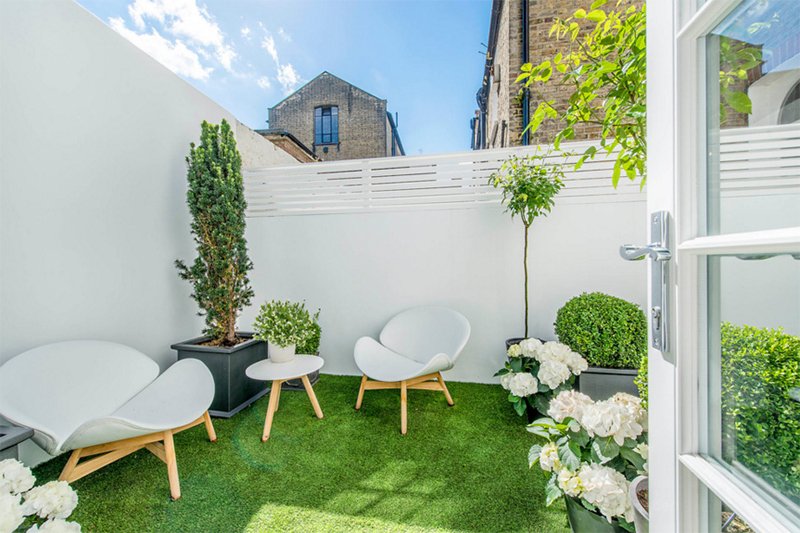 A compact courtyard in green and white is just fresh and inviting which makes the area surprisingly spacious. You can roll out some fake grass into it and accessorize with plenty of potted plants.
5. Iron Shade Arbor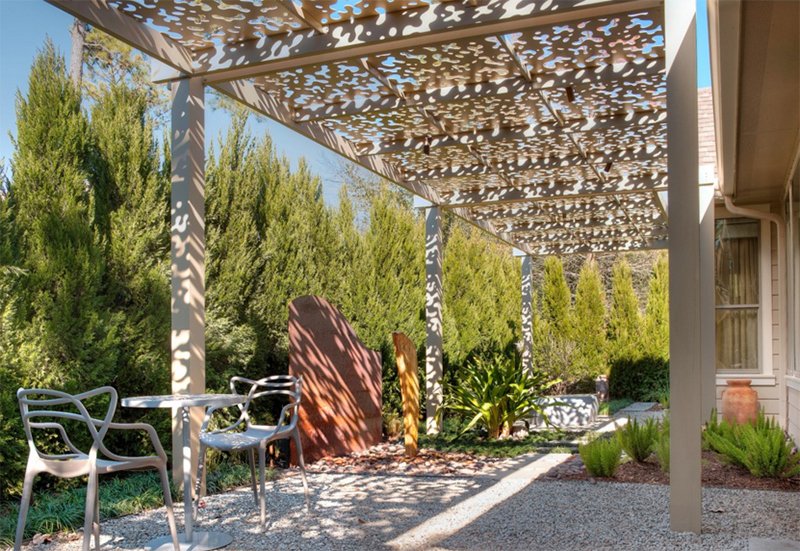 This one is a low-maintenance garden whose beauty could withstand the tough seasonal weather at different times of the year. H
6. Mediterranean Patio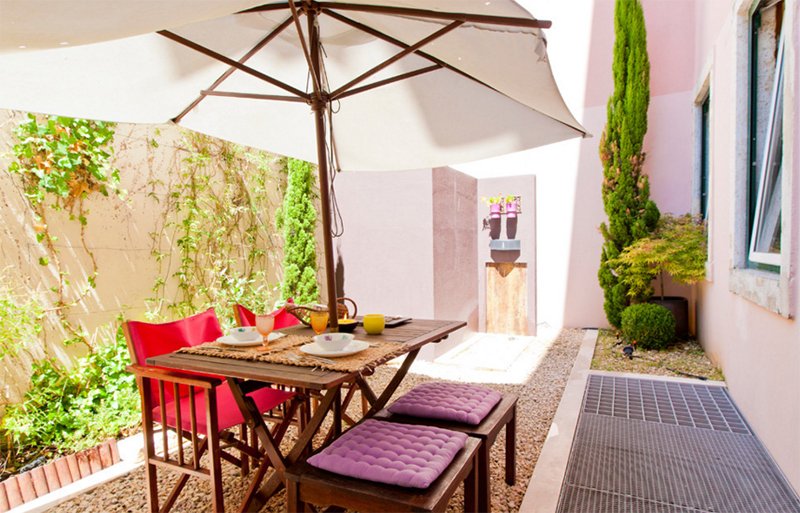 You can also bring a folding table and some chairs into the outdoor area with a big umbrella. It would be nice to eat outside, right?
7. An Artist's Garden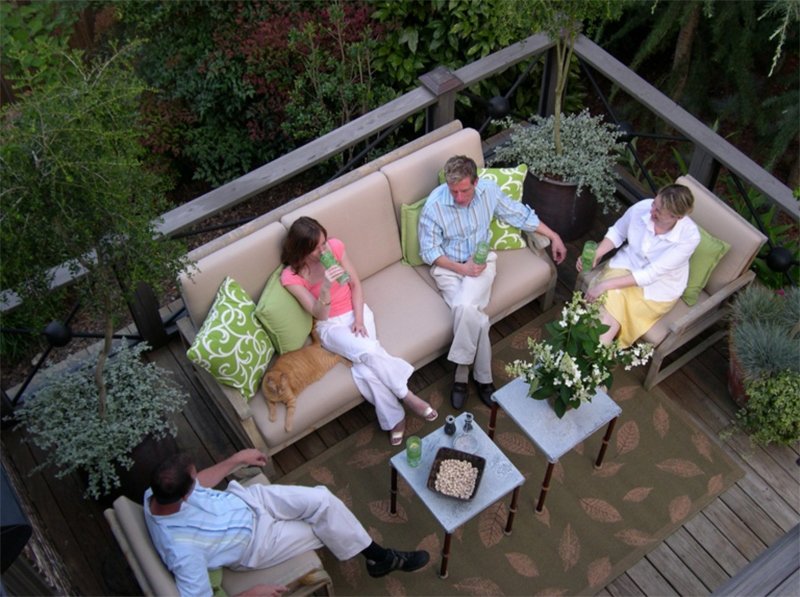 A lovely patio with earth tones in it and a small table added into the area as well as a sofa and seats. I can tell that this one is the balcony.
8. Garden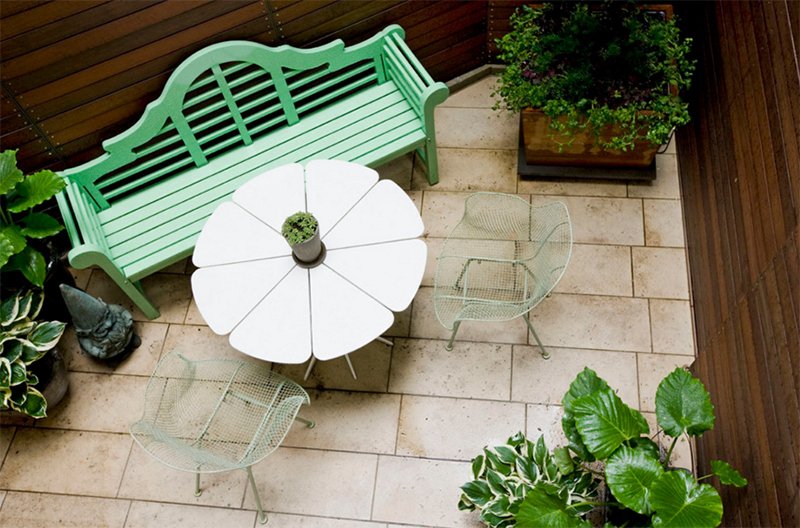 You can do this to the entrance of your house or to the backyard. Seen here is a lacquered bench, petal table, gnome, garden, and container garden.
9. Dulwich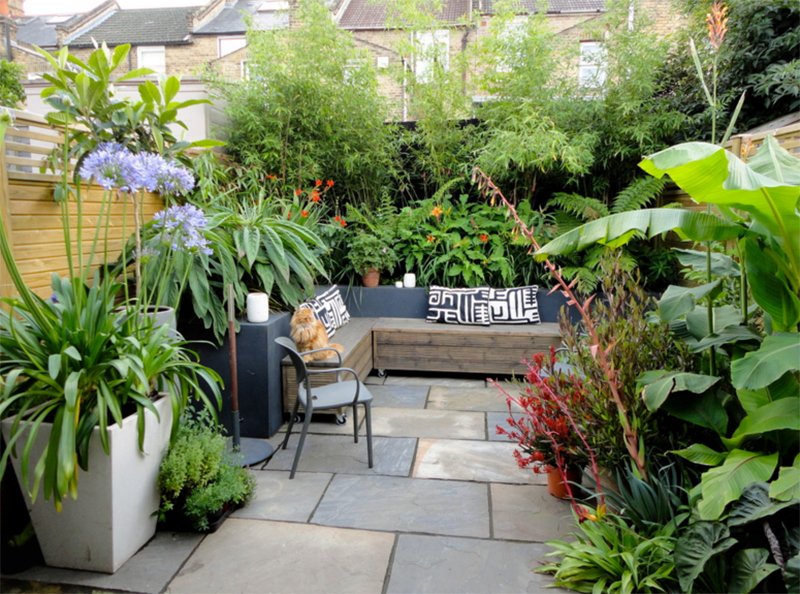 An abundance of plants compliment the design of this garden and give it a whimsical feel despite the small space.
10. 35 Chesilton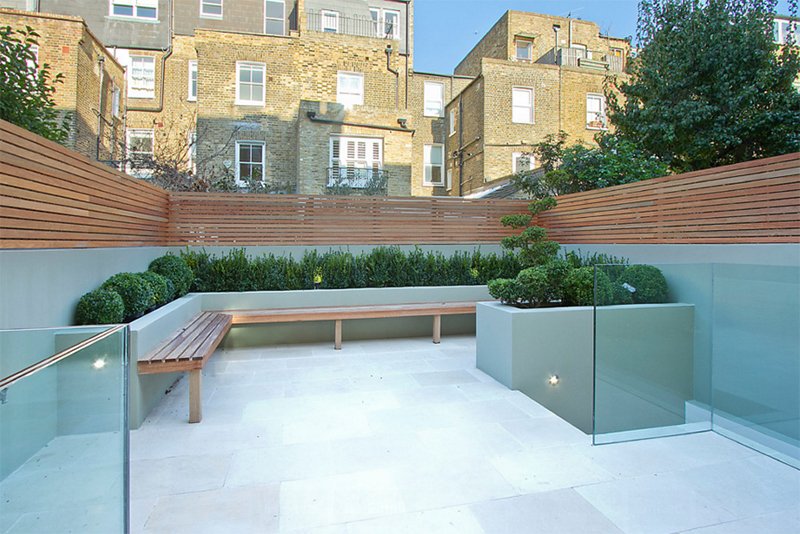 If you want something neat and modern, this patio will be the one for you with built-in bench and concrete planters.
11. Awarded Designs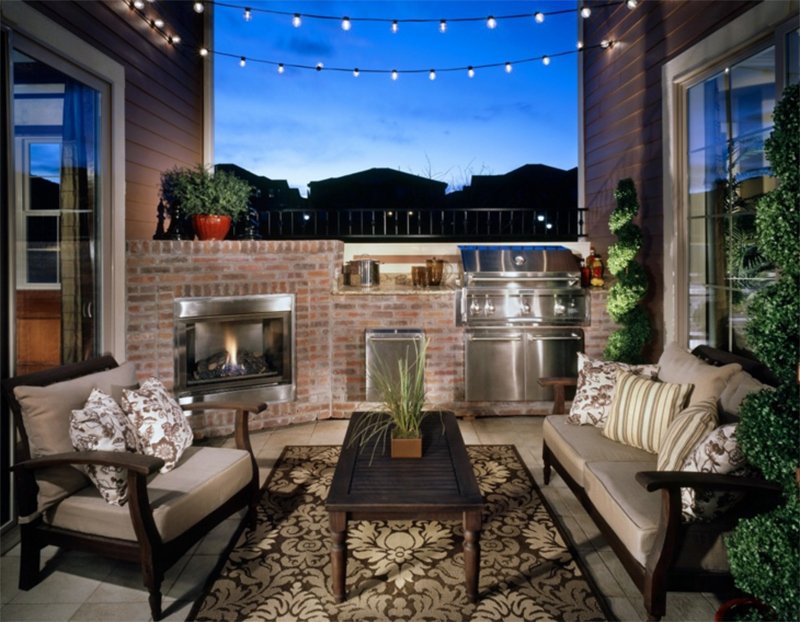 If you have a small space in your house that could be opened to the outdoors, insert an entertaining outdoor fireplace and built-in BBQ area.
12. The Colony House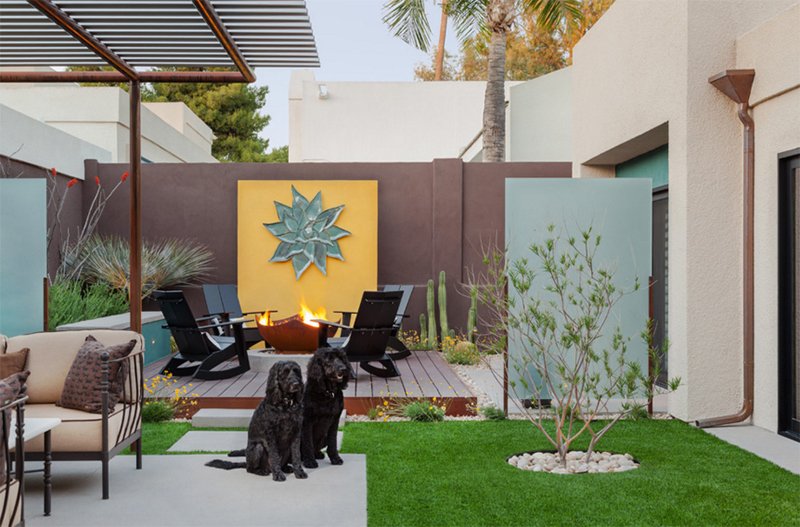 You can also add some chairs and let is surround a fire pit. Guess you can even eat marshmallows from there!
13. Cococozy in the Hollywood Hills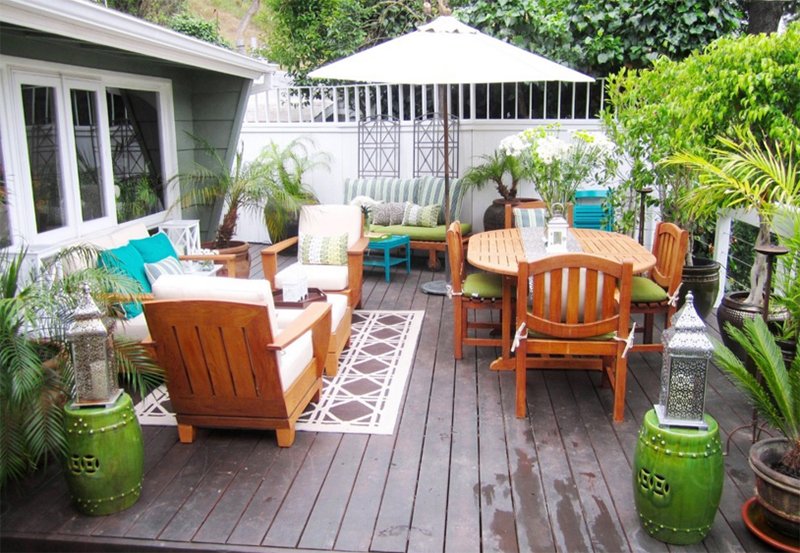 Make good use of a balcony by adding some furniture in it. You don't have to get a spacious garden just to have something like this.
14. Rue Group, Inc.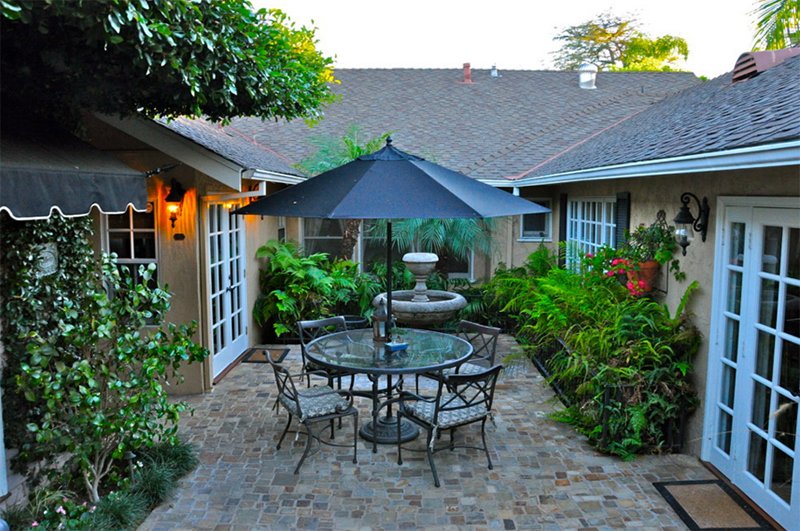 An intimate courtyard garden with cobblestone paving is a charming space to relax and even dine with the family.
15. Birds of Prey Courtyard Garden by Living Green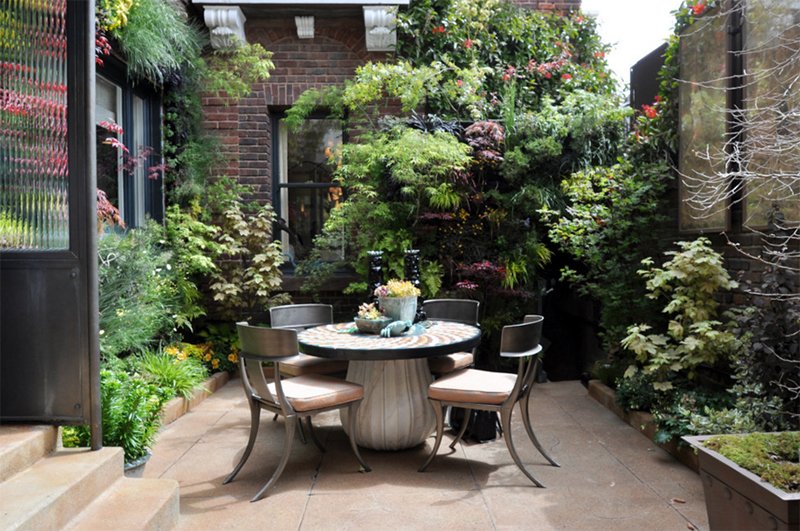 Like the previous one, this has a round table with chairs in a lovely courtyard with plants around it.
16. Exteriors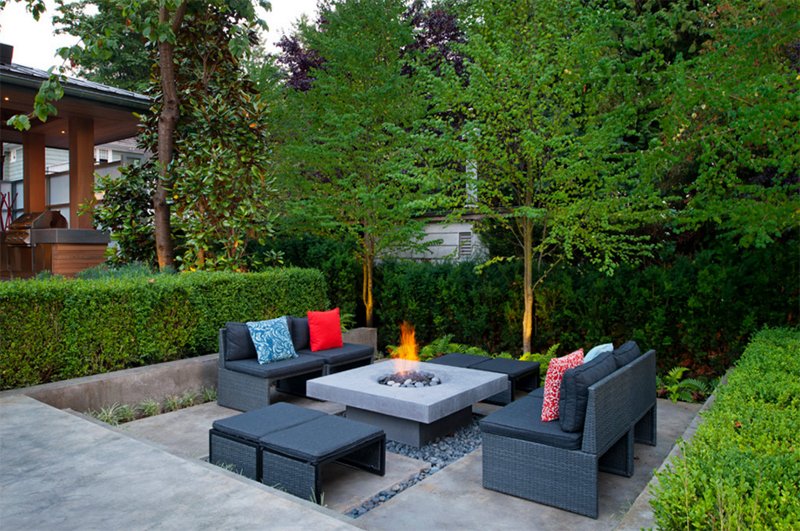 A patio seating area with cast concrete fire pit. You can see that it used wicker outdoor furniture for this sunken patio.
17. Planters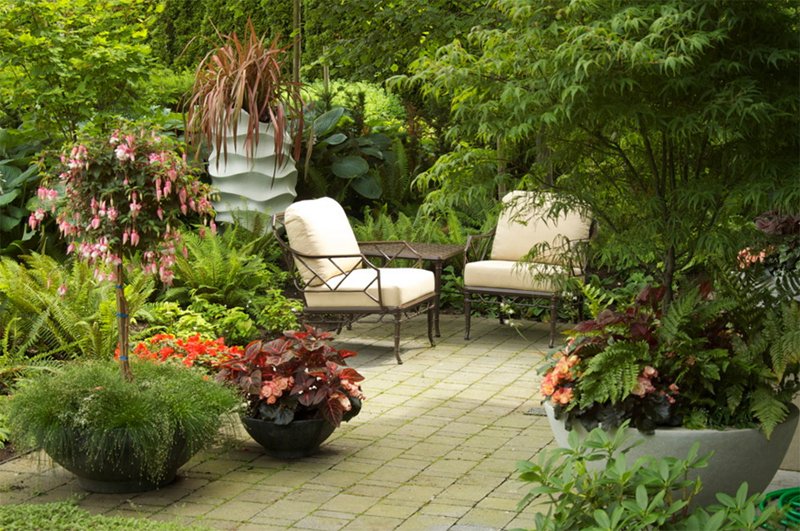 A small patio space with various types of planters. Just two chairs and a table were added into it.
18. 72 The Parade Ascot Vale Victoria Australia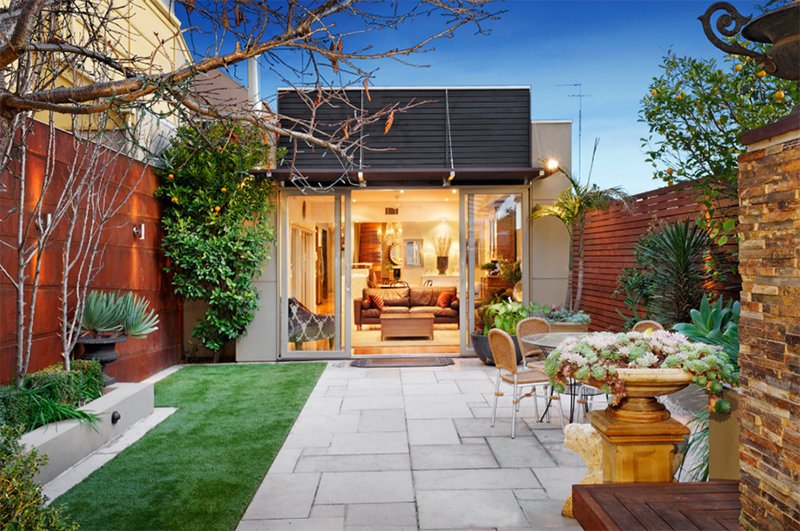 This simple back yard that has the combination of different materials to add visual variety like the stone walls and pavers, timber slatted fence and paint rusted feature walls.
19. Knutsford Street Fremantle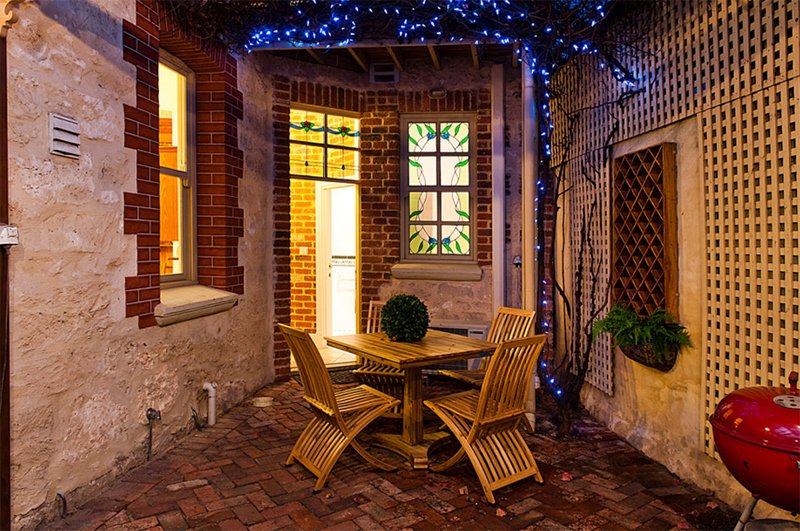 You can also see here a mix of different materials from the pavers to the walls. This looks interesting because it seems to preserve some historic background of the space.
20. Brooklynn Courtyard Patio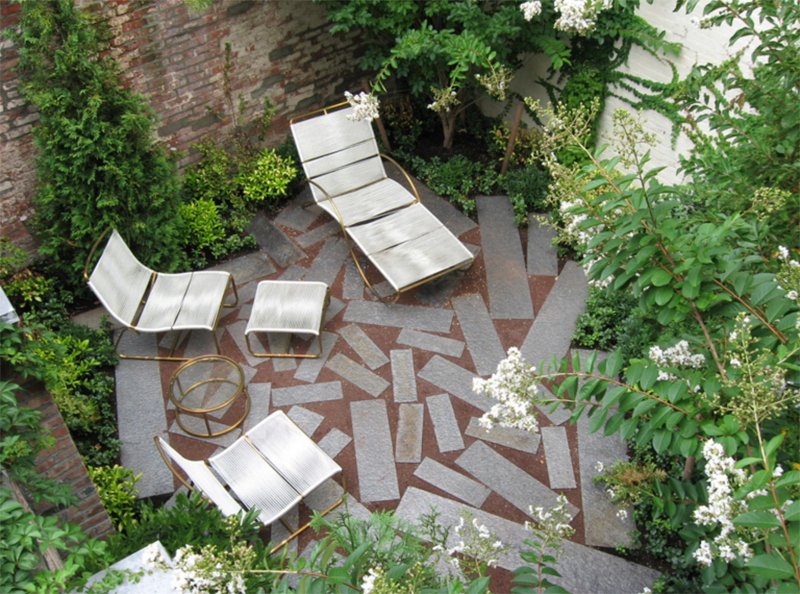 A courtyard with a wonderful patio space featuring rectilinear stones placed in a scattered pattern that compliments with the brick walls.
21. Geary Avenue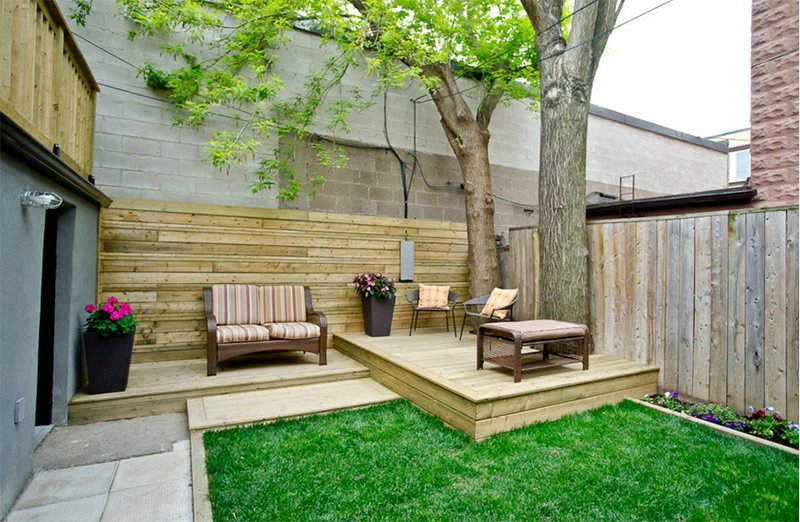 You can also add something like this to your outdoor space to create a patio. It is elevated from the ground and is a nice place to rest and read a book.
22. Christin Eggener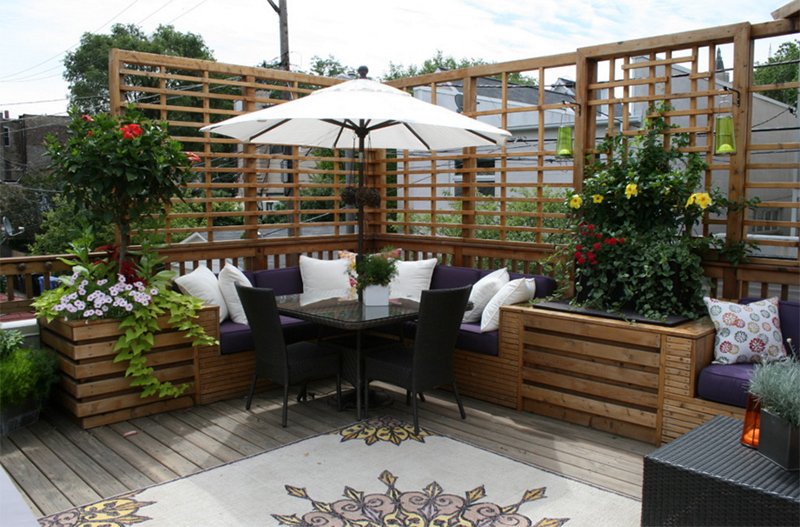 Or you can have something similar to this one with a wooden built-in bench and planters. Put some cushions to make it even more relaxing.
23. Tucson Oasis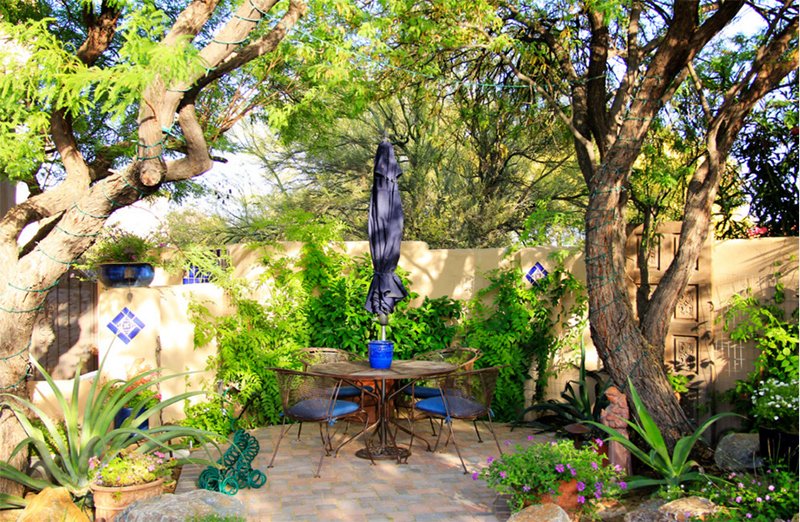 Simply adding a dining set nestled underneath a large existing tree could also be a good idea.
24. Sara & Rocky Garza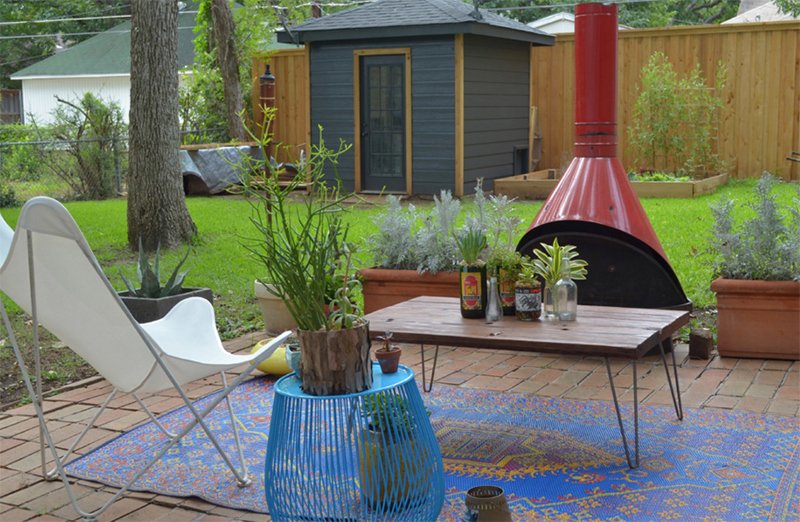 Or you can just add a chair and whatever furniture that you don't need indoors anymore. Combine them together for an eclectic outdoor space.
25. A Park Slope Modern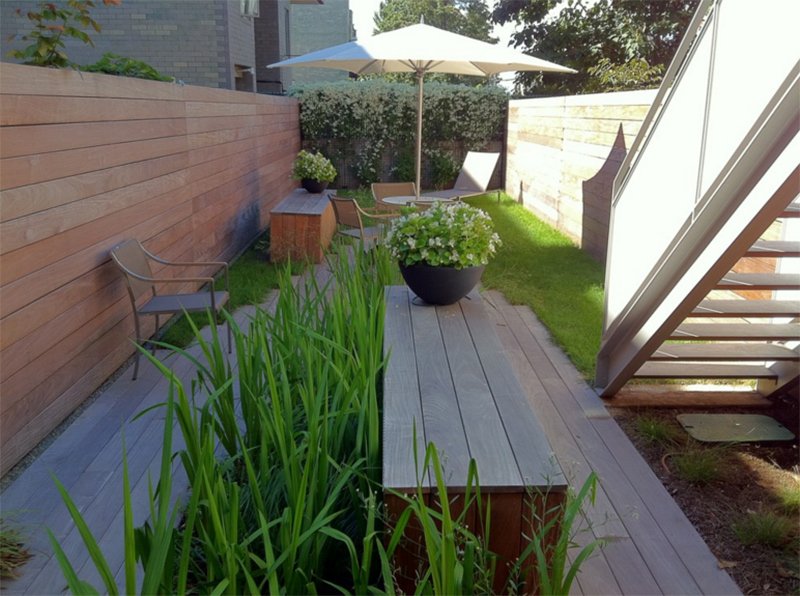 This one is a long and narrow area with grass and wood combined. Just lovely indeed!
Yes, even if you only have a small space, you can still create a patio where you can sit and enjoy the outdoor areas. Aside from that, you will be able to have an area that is especially intended for relaxation. You can even bring a book while sitting outdoors or just stay there to think and ponder about just anything. It would be best to do all that with nature around you. Do you agree? So, are you thinking of adding a patio in your house now? Try to check if you have an area for that.
Bonus Video: Creating a Custom Patio